Vikas Sawant Career Age Biography Net Worth Actor Dancer Struggle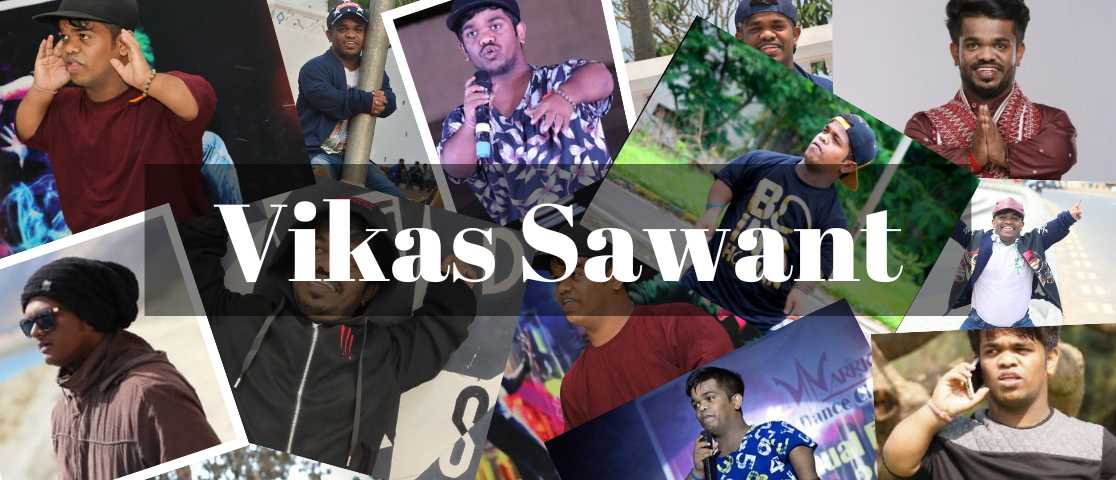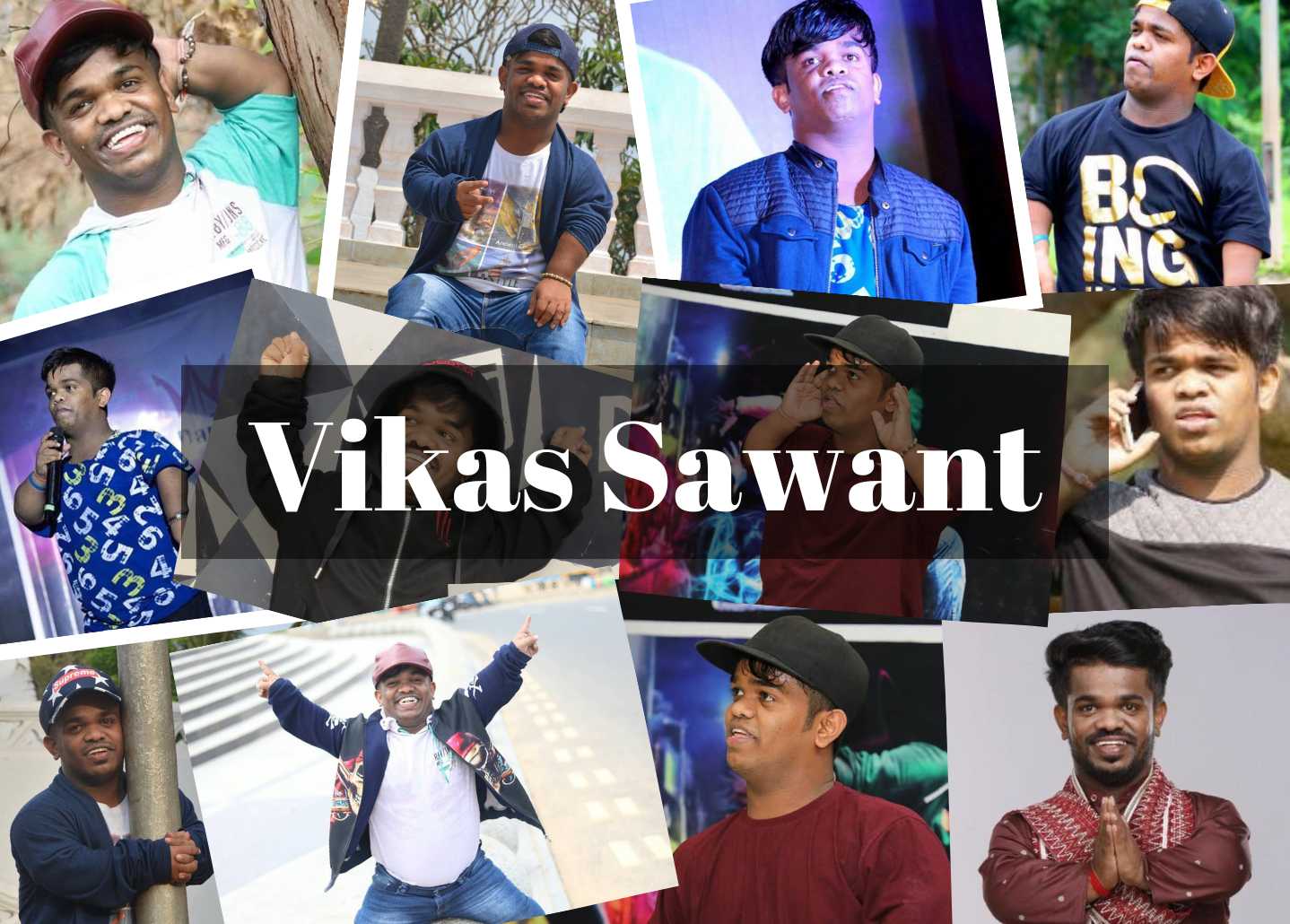 Biography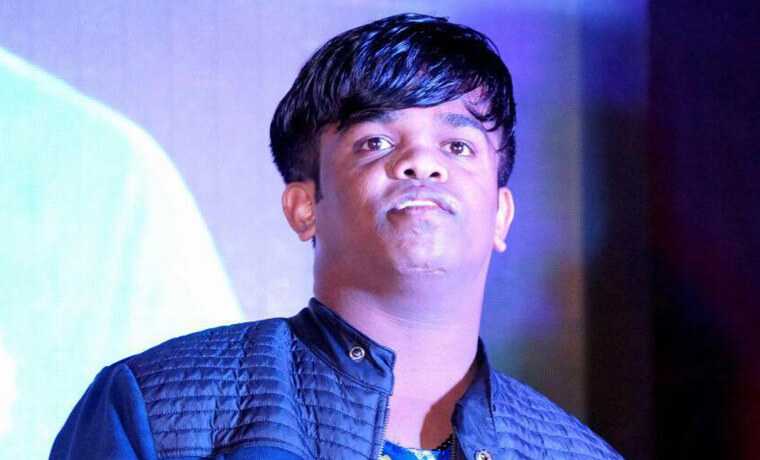 Vikas Sawant's birthplace is in Mumbai, Maharashtra. Actor and dancer Vikas Sawant have a wealth of experience. He began his career as a dancer before being approached for movies. Despite being a dwarf, he never uses it as an excuse when dancing.

He got this regard since he was an ordinary person who enjoyed going to shows. He is therefore highly respectful of everyone and quite down to earth. He was introduced to the film industry by Bollywood icon Riteish Deshmukh, for whom Vikas is eternally grateful. Vikas is a well-known dancer who legitimately hails from Mumbai.

He is a stunning dancer despite being a dwarf and never hesitates to shake a leg. He took part in Colors TV's India's Got Talent and other programs. He participates in the Star Plus TV program India's Dancing Superstar. He was eliminated from the competition in India's Dancing Superstar. He won everyone's affection when he returned as a wild card contestant. Vikas' performance, dubbed the black mount of the competition, left all three judges dumbfounded.

Judge Ashley Lobo jumped toward Vikas on the dance floor following his performance, telling him that Vikas has consistently been much better than him and that he missed his performances after his eviction. Vikas's homecoming caused waves not only with the workplace spectators.
Age
Vikas Sawant was born on 11 April 1992. Vikas was 30 years old as of 2022. Vikas Sawant's zodiac sign is Aries.
Family
Vikas Sawant belongs to a Maharashtrian family. Vikas Sawant's parent's information is not available. Vikas Sawant sister is Supriya Sawant. Vikas Sawant was born in Mumbai, Maharashtra, India.
Struggle
I am a professional dancer and choreographer, Vikas Sawant declared. Growing up, I was unaware that my height might be an issue. When I was a teenager and growing up, I first experienced problems. I used to go by the name Batlya (a dwarf in Marathi). Being a dwarf would draw jeers from others. That day, I discovered that my height is different from others. Others would visit my house and try to hire me for a job in the circus, but my father always firmly refused.

My parents are too old to work at this point in their lives. I so decided to go to work. People used to make fun of me when I worked as a joker for a while. Later, I understood that this was my forte. I participated in 'India's Got Talent,' which helped me establish my identity. Later, I choreographed and danced for Salman Khan and Sunny Leone, and my life was drastically transformed.
Career
Vikas then began a career in the entertainment sector as a choreographer. Genelia D'Souza Deshmukh and Imran Khan feature in the well-known love comedy Jaane Tu Ya Jaane Na as his starting point. He has also appeared in a few Hindi movies, such as Dabangg 2, Agneepath, Jaan-E-Mann, and Naksha (2006). (2012). The audience praised his performance in the 2012 Hindi film Kyaa Super Kool Hain Hum.

Vikas partnered with a dance troupe in 2009 for the Hindi TV reality series India's Got Talent. He subsequently enrolled in a dance academy to continue his formal instruction in dance genres like Bollywood and freestyle. He has appeared in Hindi TV series including Gutur Gu, Taarak Mehta Ka Ooltah Chashmah, and Chandramukhi (2010).
India's Got Talent
The talent competition series India's Got Talent is broadcast on television and is in the Hindi language. Fremantle is the company that creates and releases the show. Up until season 8, the show aired on Colors TV; starting with season 9, it is being broadcast on Sony Entertainment Television.

Roshni Chopra presented India's Got More Talent special section, while Nikhil Chinapa and Ayushmann Khurrana co-hosted Season 1. Sonali Bendre, Kirron Kher, and Shekhar Kapur served as the show's judges. The Prince Dance Company from Berhampur, Orissa, was the season's top act. The 56 individuals performed a dance that was modeled after Lord Vishnu's Dashavatara.
India Dancing Superstar
A dance reality television series called India's Dancing Superstar debuted on the Star Plus channel on April 27, 2013.
The group from Delhi, known as the Moonwalk Magicians, or MJ-5 (literally, Michael Jackson 5), which included Karthik, Shraey Khanna, Rohit Singh, Himanshu Gola, and Vishnu Sharma, won the competition and received the IDS trophy as well as $50,000. They won for their dancing, entertainment, and unbelievable moonwalks.

India's Dancing Superstar is a dance reality program that unites talent from all around the country on one stage. This program stands out for the flexibility of its rules. Despite a person from the USA attending the auditions and a participant from Nepal getting chosen, it claims that India's Dancing Superstar has no restrictions on age or dance style and invites dancing talent from all age groups in the nation.
Big Boss Marathi Season 4
The fourth season of the reality television program Bigg Boss, which is aired in India, is known as Bigg Boss Marathi 4. On October 2, 2022, Mahesh Manjrekar and Colors Marathi debuted the first episode. The 16 contestants for the following season were called by the host.

This year's concert has a diverse group of performers from various backgrounds. The audience is prepared to watch all their favorite TV and movie stars' dramas and Masti. This season's House has a Chawl theme. For the third time, The House was situated in Goregaon. The season of Bigg Boss Marathi featured a balcony for the first time in its history, symbolizing 75 years of Independence.

Season 4 of The Bigg Boss Marathi will premiere on the Colors Channel. Every year, the program is broadcast on the Colors Marathi channel. Other Bigg Boss shows are also broadcast on the channel according to the area. Stick to the televisions Monday through Friday at 10 p.m. to catch Season 4. The program airs at 9:30 on Saturday and Sunday.
Net Worth
Vikas Sawant, an actor, and a dancer have a lot of knowledge. Before getting contacted for movies, he started his career as a dancer. He never exploits his dwarfism as a justification when dancing, though. He received this respect since he was a regular guy who liked going to shows. As a result, he is very humble and courteous to everyone.

Riteish Deshmukh, a legendary figure in Bollywood, brought him to the film industry, and Vikas will always be grateful to him for that. The well-known dancer Vikas is from Mumbai. In season four of Big Boss Marathi, Vikas Sawant receives 18k Rs per week. Vikas Sawant yearly income is 8,64,000.

Fun Facts
Vikas Sawant gained fame for owning eponymous TikTok and Instagram accounts.
Vikas Sawant came into the limelight after individual TikTok videos go viral on social media.
Vikas Sawant is considered one of the prime influencers in India and has collaborated with several commercial ads.
Vikas Sawant's first job is in Circus as a joker.
Vikas Sawant is a Dwarf, so he faces a lot of problems in his career at the beginning.
Vikas worked with Salman Khan on a slow-motion song (Bharat).
Riteish Deshmukh is the Bollywood icon who first introduce to Vikas Sawant in Bollywood.
Vikas Sawant's mother lovingly calls him Babu.
Vikas Love to spend his time with friends and traveling.
Vikas is a dog lover and has a pet dog named smolley.
Vikas is a devotee of Lord Ganesha.
Profile Summary
Social Media
Frequently Asked Questions