Pulkit Samrat | Movies, Age, Biography, Height, Net Worth

Violeena Vargav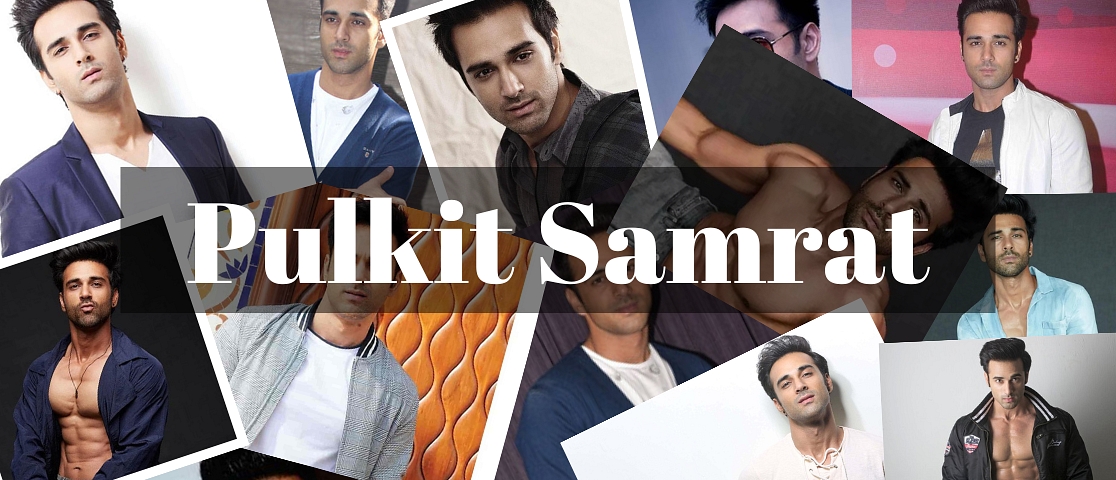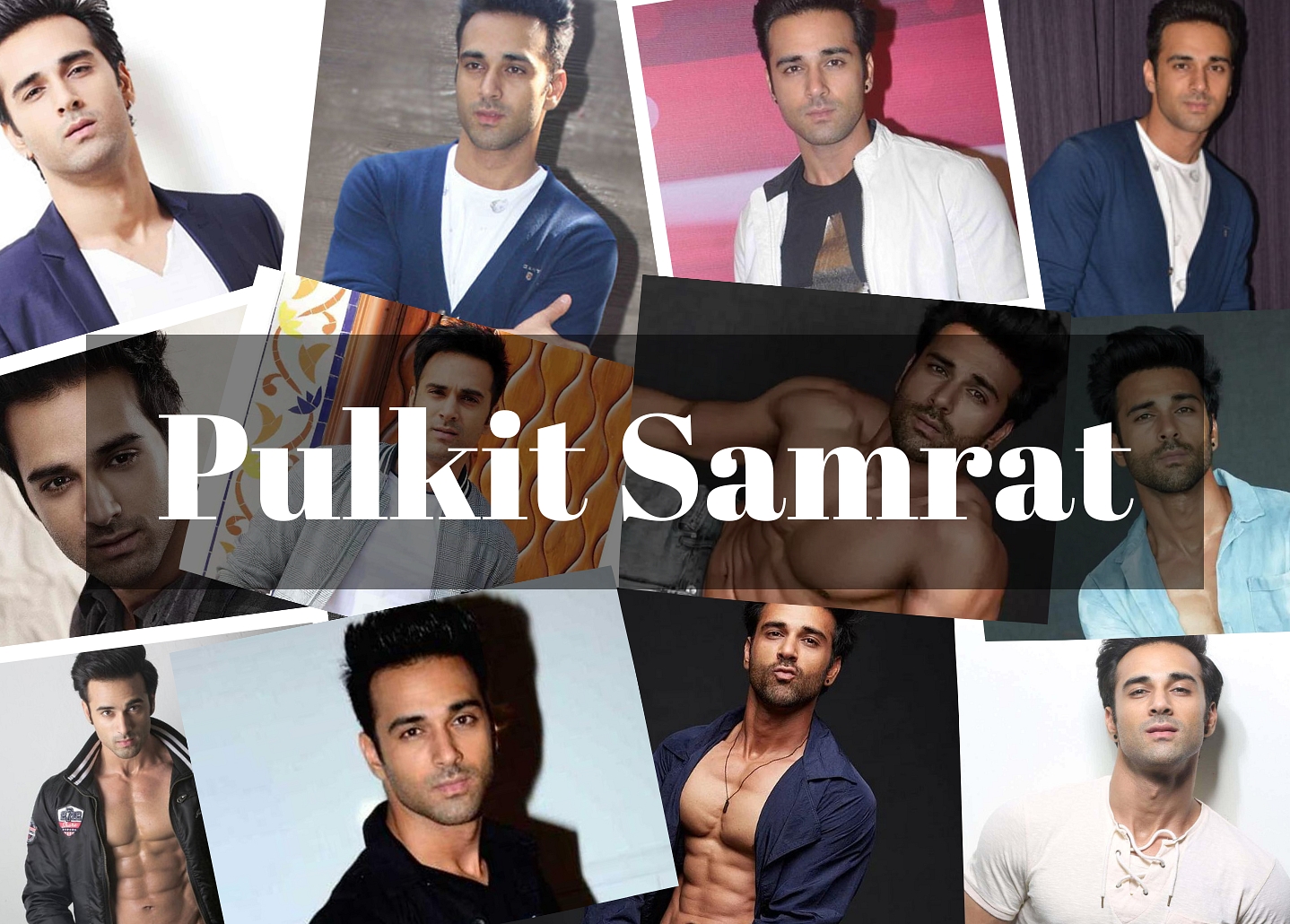 Pulkit Samrat's Biography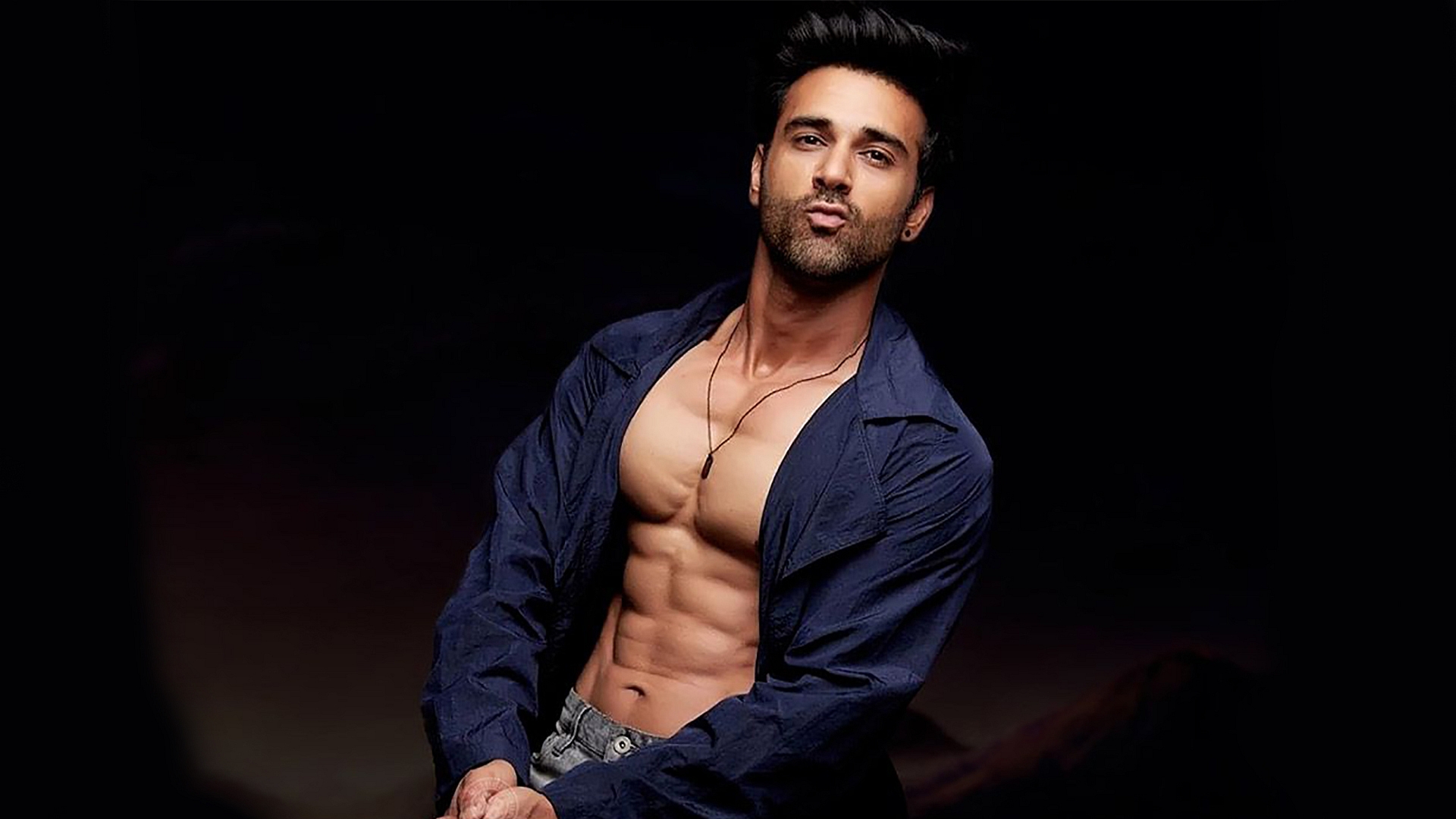 Pulkit Samrat is a famous Indian actor and model. Pulkit Samrat works in Hindi cinema and television. Pulkit Samrat's birthday is 29 December 1983. Pulkit Samrat's birth place is New Delhi, India. Pulkit Samrat's age is 39 years, as of 2022. Pulkit Samrat is a Punjabi Hindu. Pulkit Samrat's zodiac sign is Capricorn. Pulkit Samrat's height is 1.73m or 5'8.

After relocating to Mumbai in 2005, Pulkit Samrat made his television debut as Laksh Virani in the popular Balaji Telefilms program Kyunki Saas Bhi Kabhi Bahu Thi in 2006. This performance earned him his first notoriety, albeit he left the program in 2007. Samrat played the lead role in Taj Express, a musical theatre production by choreographer Vaibhavi Merchant, in 2011.

Pulkit Samrat made his acting debut in the romantic comedy Bitto Boss in 2012, costarring with Amita Pathak as a Punjabi wedding videographer. He starred as Hunny in the ensemble comedy film Fukrey, which was produced by Farhan Akhtar and Ritesh Sidhwani, in the year 2013. He played a police inspector in a brief cameo appearance in Jai Ho in 2014. Then, he starred alongside Sarah Jane Dias and Bilal Amrohi in Atul Agnihotri's O Teri as the film's protagonist. His debut movie in 2015 was Dolly Ki Doli, directed by Arbaaz Khan, and starring Sonam Kapoor and Rajkumar Rao.

In Divya Khosla Kumar's Sanam Re, Pulkit Samrat co-starred with Yami Gautam. For Junooniyat in 2016, he and Yami Gautam were teamed once more. In 2017, Pulkit returned with the sequel to Fukrey, named Fukrey Returns. The movie did well at the box office. In the romantic comedy Veerey Ki Wedding from 2018, Samrat and Kriti Kharbanda starred as Veer, the movie's main characters. Later that year, he appeared as Vilas Naik in the independent drama film 3 Storeys. He co-starred with John Abraham, Arshad Warsi, Kriti Kharbanda, Ileana D'Cruz, Urvashi Rautela, Anil Kapoor, and Saurabh Shukla in the 2019 Anees Bazmee film Pagalpanti. He played Sunny Lalwani in Bejoy Nambiar's thriller-drama Trish, which had its broadcast premiere on ZEE5 on October 29, 2020.
Talk To Similar Celebrities
Pulkit Samrat's Family and Pulkit Samrat's Education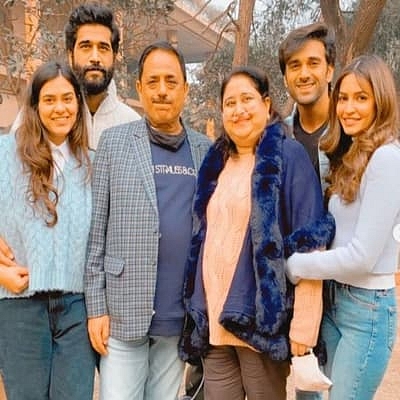 Pulkit Samrat's father's name is Sunil Samrat and his mother's name is Deepa Samrat. Pulkit Samrat also has a brother whose name is Ullas Samrat. In Delhi, where his family owns a real estate company, Pulkit Samrat was born and raised in a Punjabi Hindu family. He attended the Manav Sthali School, finished his education at the Montfort Senior Secondary School in Ashok Vihar, Delhi, and enrolled in the advertising programme at the Apeejay Institute of Design there. However, he was given a modelling task after five months of studying. He then stopped attending school and moved to Mumbai, where he enrolled in Kishore Namit Kapoor's acting programme.
Pulkit Samrat's Relationships and Pulkit Samrat 's Marriage
Mouni Roy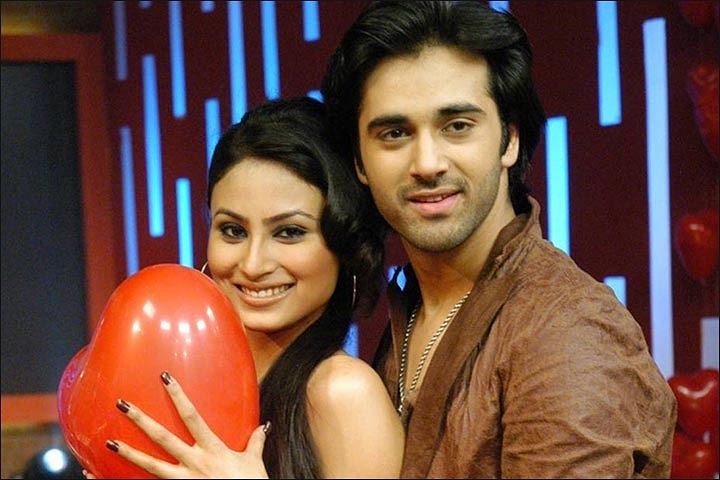 Pulkit Samrat began his career in television as well. In the same television series, Kyunki...Saas Bhi Kabhi Bahu Thi, he and Mouni Roy played the roles of Lakhshya and Krishna, respectively. And before long, the jodi was a smash hit. Their on-screen chemistry was adored by their fans, and there were persistent rumours that the two was dating. However, they both refuted it.
Shweta Rohira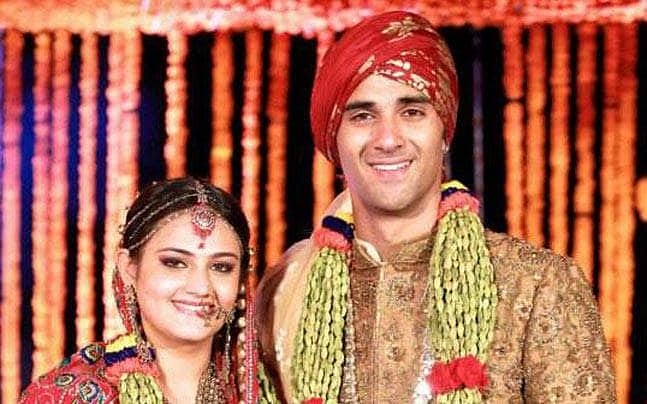 The romance between Pulkit Samrat and Shweta Rohira began in 2013, while Pulkit was trying to establish himself in the entertainment world. In their romance, everything happened extremely quickly. They started dating in 2013, and they were soon wed in 2014. Shweta is Salman Khan's Rakhi sister, according to the media's headlines. But soon some issues emerged that disturbed their magical story. Shweta miscarried in 2015 as a result of an accident.

Shweta left the building as soon as it was reported that Pulkit Samrat and Yami Gautam were dating. Only a year after their lavish Punjabi wedding, the news of his divorce from wife Shweta Rohira spread like wildfire. Shweta's final divorce petition from her estranged husband Pulkit was submitted in January 2017. On January 23, the two were seen outside Bandra's family court, where the couple's divorce proceedings had just started.
Yami Gautam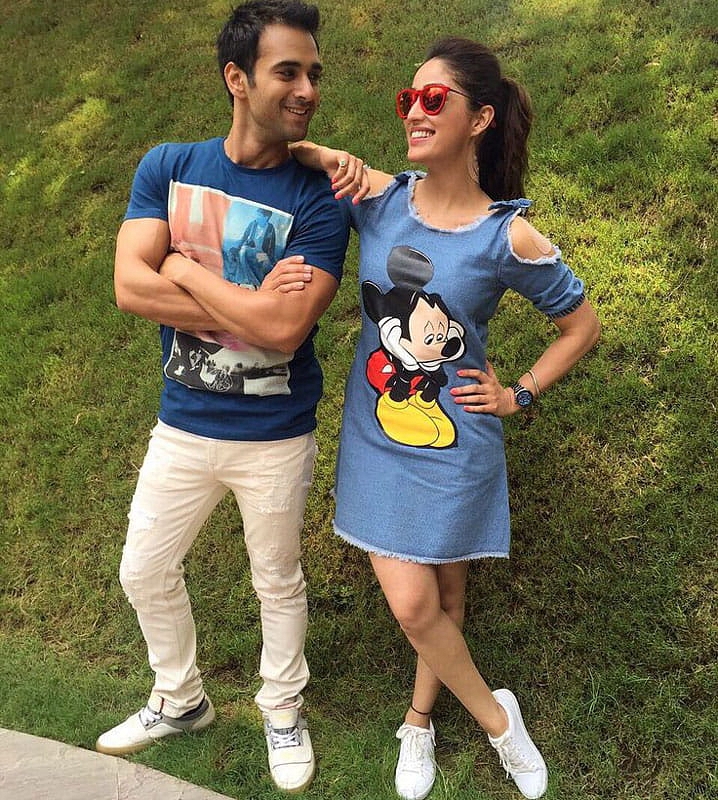 Shweta accused Pulkit of cheating on her with his Sanam Re co-star Yami when the couple filed for divorce. Although Pulkit Samrat and Yami Gautam have never spoken openly about their romance, their on-screen chemistry speaks for themselves. The couple makes an effort to avoid unwelcome public attention in their relationship. It appeared that there was conflict in Pulkit and Yami's idyllic world because they essentially separated themselves from one another. The pair chose to end their relationship after over three years of dating.
Kriti Kharbanda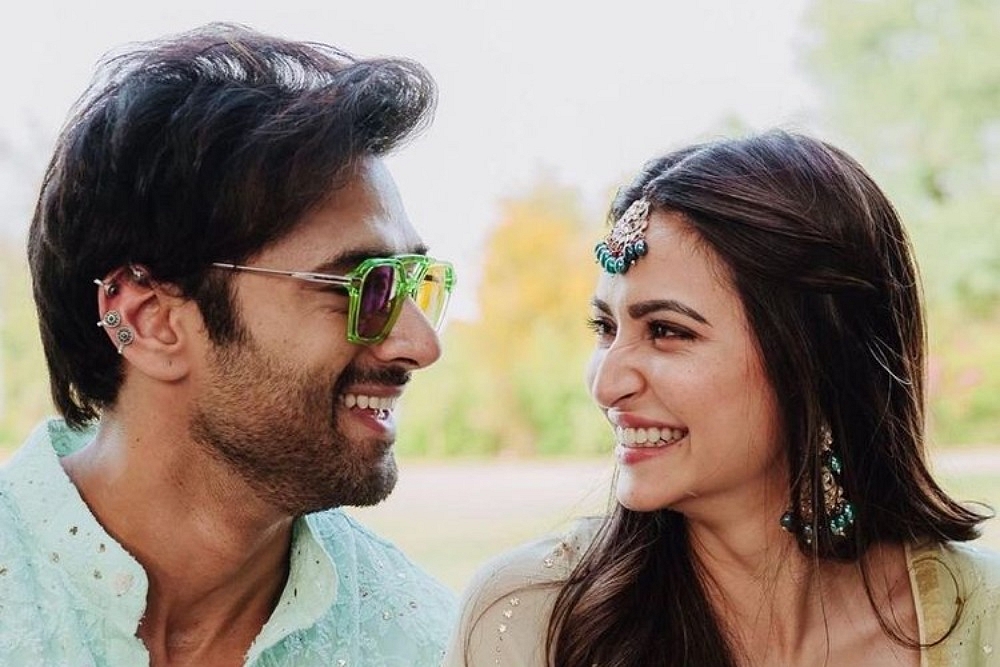 There have long been rumours that Pulkit Samrat is dating his Pagalpanti co-star Kriti Kharbanda. Kriti Kharbanda confirmed that she is dating the actor who plays Fukrey. The duo frequently posts sweet and romantic moments of their time together on social media, and their fans can't get enough of the adorable combination. Kriti and Pulkit have been showering fans with lovey-dovey photos of their romantic holiday and silly poses while posing for photos on Instagram.
Pulkit Samrat's Career
Bittoo Boss (2012)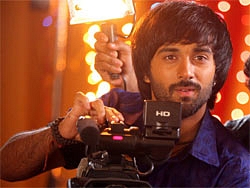 upavitra Babul's 2012 comedy flick Bittoo Boss is in Hindi. The lead actors in the movie are Pulkit Samrat and Amita Pathak. It centres on a man who films weddings for videos.

The story follows the journey of a young, attractive, and clever Punjabi wedding filmmaker who describes himself as a Sexy Video Shooter. Bittoo firmly thinks that the lovely moments he records, keeps watching for years, and makes people smile while viewing are a vehicle for spreading happiness. He falls in love with a smart, independent girl who makes him understand the value of having a stable income and accumulating wealth in order to be respected and recognised. The intelligent and upright cinematographer is seduced to take a shortcut in order to make a quick buck and get his life back on track since he is in love and has been bit by the person he loves. What happens next is a crazy ride.
Fukrey (2013)
The 2013 comedy film Fukrey, which was produced by Farhan Akhtar and Ritesh Sidhwani and was directed by Mrighdeep Singh Lamba, stars Pulkit Samrat, Manjot Singh, Varun Sharma, Ali Fazal, Priya Anand, Vishakha Singh, Pankaj Tripathi, and Richa Chadda. The screenplay was written by Vig and Lamba, and Vipul Vig wrote the story and dialogue. The movie, which was created under the Excel Entertainment brand, debuted on June 14, 2013. The movie became a sleeper hit in spite of a weak start.

Four young people who desire to succeed in life through using shortcuts are the subject of the film Fukrey. Two slackers named Cocky Hunny and silly Choocha are trying to enrol at a prestigious college with the sole purpose of skipping courses and admiring women. Laali, an accounting phobe, wants to enrol at this college for her lady love. Zafar, a musician, needs money for his father's medical care. They all want to make quick money, so they all agree to a deal with the ruthless hustler Bholi Punjabi, but when Choocha falters, their adventure goes horribly wrong. The core of Fukrey is how the lads' group escapes this unusual turn of events unscathed.
O Teri (2014)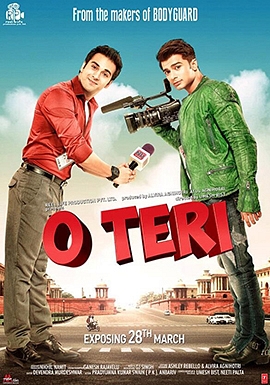 O Teri is a 2014 comedy movie in Hindi that was produced by Atul and Alvira Khan Agnihotri and directed by Umesh Bisht. Mandira Bedi, Sarah-Jane Dias, Pulkit Samrat, Bilal Amrohi, and The movie follows two journalists as they uncover a significant fraud. The movie, which debuted on March 28, 2014, was largely unfavorably reviewed and a financial flop.

Anand Ishwaram Devdutt Subramanium/AIDS and Prantabh Pratap, often known as PP, are journalists who share a room. Because to the terrible quality of their work, their boss Monsoon constantly belittles them. If they lie to her, she won't believe them and will threaten to terminate them from their employment. One day, PP and AIDS find the dead body of CBI Officer Avinash Tripathi in their car and make an effort to transport it to their workplace. But when PP and AIDS finally locate Monsoon, the dead body has vanished, leading Monsoon to believe PP and AIDS lied, leading her to terminate them from their positions. PP and AIDS are walking over a bridge one day when it collapses on the highway, leaving them frustrated. Some commentators on the news speculate that the fall might have been caused by a sonic explosion, a lack of blessings, or a screwdriver that wasn't inserted. Somehow, PP and AIDS learn that the dead body was the reason the bridge collapsed. The cops take it away from them, but they subsequently come into possession of a CD that might reveal a dishonest politician. When the cops finally show up and Monsoon realises that PP and AIDS had been speaking the truth the entire time, the politicians had been pursuing them into a warehouse. Politicians are detained, and PP and AIDS are hailed as national heroes.
Jai Ho (2014)
The 2014 Hindi-language action drama film Jai Ho was written, produced, and directed by Sohail Khan. Kishore Lulla of Eros International served as the film's distributor and co-producer. It is a remake of the 2006 Telugu film Stalin by A. R. Murugadoss, which was itself influenced by the American drama Pay It Forward. The movie's ensemble cast also includes Tabu, Daisy Shah, Danny Denzongpa, Aditya Pancholi, Sunil Shetty, Mohnish Bahl, Genelia D'Souza, Pulkit Samrat, Mahesh Thakur, and Nadira Babbar in addition to Salman Khan in the titular character.

Jai Ho narrates the tale of an ex-officer in the army named Jai, who has a kind heart and aids those in need. After a few unfortunate events, he gets an idea where instead of saying thank you, he urges the other people he has helped to help three more people. The weekend of Republic Day, on January 24, 2014, saw the release of Jai Ho. Critics gave it a variety of reviews. The movie became the sixth-highest grossing Bollywood film of 2014 with box office receipts of 195.04 crore (US$24 million).
Dolly Ki Doli (2015)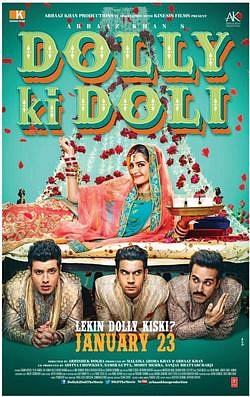 The comedy-drama Dolly Ki Doli was released in 2015 in India. It was written and produced by Arbaaz Khan and directed by Abhishek Dogra, a first-time director. Sonam Kapoor plays the title character in the movie, which also stars Pulkit Samrat, Rajkummar Rao, and Varun Sharma. The movie premiered on January 23, 2015. It is a remake of the Punjabi movie Ronde Saare Vyah Picho from 2013.

Dolly, a young con artist, is the focus of the movie. She marries men of all religions and flees the wedding reception with their money the next day. Her entire extended family is a con team. Sonu Sherawat is the victim of her first con. She gains public prominence after defrauding several wealthy men, who then refer to her as a looteri dulhan. The task of catching Dolly has been handed to Officer Robin Singh. She makes the mistake of allowing people to snap pictures of her while she is trying to swindle innocent Delhi lad Manjot, which causes them to have to hide from the public for a few months. When Dolly and her gang attempt to scam Prince Aditya Singh, who had just returned from abroad, again after six months, Robin Singh arrests them. Then it becomes clear that Dolly and Robin Singh had a history together, which is what originally drove Dolly to become a con artist. She gets imprisoned, but with Robin's assistance, she is able to get out, and they later marry. But she also departs from him, reassembles with her former gang members, and seeks for their subsequent victim.
Sanam Re (2016)
Sanam Re is a 2016 Hindi-language love drama film produced by Bhushan Kumar, Krishan Kumar, and Ajay Kapoor under the direction of Divya Khosla Kumar. Urvashi Rautela and Rishi Kapoor play pivotal supporting parts in the movie with Pulkit Samrat and Yami Gautam in the key roles.

In the beginning, the plot centres on the two minor characters Aakash (Pulkit Samrat) and Shruti (Yami Gautam) and their naive teenage love story, oblivious that there would inevitably be conflict where there is love. Pulkit moves to a big city in order to succeed professionally, but he can't help but fall in love with Akansha while there. As would be predicted, memories of his small-town past keep coming back to him. At that point, Aakash recognises that his feelings for Akansha were only superficial, and that his destiny had brought him to meet Shruti, his childhood sweetheart.
Junooniyat (2016)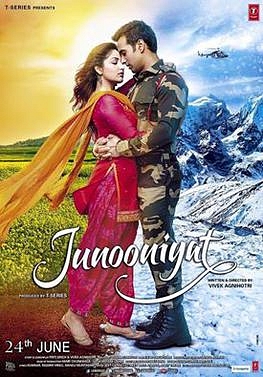 Vivek Agnihotri is the writer and director of the 2016 Indian Bollywood love drama movie Junooniyat. It is produced by Bhushan Kumar under the T-Series brand, and the lead actors are Pulkit Samrat and Yami Gautam. On June 24, 2016, the movie received a poor review from critics.

The main character of Junooniyat is the intrepid Punjabi Suhaani Kapoor, who meets Captain Jahaan Bakshi of the Indian army. As their relationship progresses, Suhaani's family opposes it vehemently because three of their relatives had lost their lives in military service. When faced with a challenging option, Jahaan and Suhaani decide not to take it and ultimately accept their separation. They quickly come to the realisation that they are dependent on one another, but by then, misconceptions have already begun to surface, changing the course of the narrative completely.
Fukrey Returns (2017)
Farhan Akhtar and Ritesh Sidhwani produced the 2017 comedy film Fukrey Returns, which was directed by Mrighdeep Singh Lamba. Richa Chadda, Manjot Singh, Ali Fazal, Varun Sharma, Priya Anand, Vishakha Singh, Pankaj Tripathi, and Rajiv Gupta are among the cast members of the movie alongside Pulkit Samrat. It was released on December 8, 2017, and it is a follow-up to Fukrey (2013).

Fukrey Boys Hunny, Choocha, Zafar, and Lali are doing well, but their success in life still hinges on Choocha's dreams after putting Bholi Punjaban to prison. A furious Bholi has been incarcerated for a year and is unable to arrange for her release on bail because her criminal activity has ceased and she has no other means of support. Bholi gets in touch with minister Babulal Bhatia to get help for her. Upon her release, Babulal warns her that if she doesn't make a 10 Crore payment to him within ten days, she will be sent back to prison on the eleventh day. Bholi finds Hunny, Choocha, Zafar, and Lali and advises them to set up the bail money by starting a fraudulent financial company so that both they and the general public can profit. They should do this because they were responsible for her arrest. Babulal, however, contributes and causes the business to lose money. The Fukrey Boys are currently fleeing for their lives from Bholi and the investors in the business.
Veerey Ki Wedding (2018)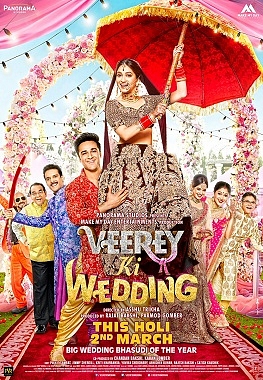 Released on March 2, 2018, Veerey Ki Wedding is a romantic comedy in the Hindi language. Pulkit Samrat, Kriti Kharbanda, and Jimmy Sheirgill are the actors, and Ashu Trikha is the director.

Veer, a self-declared vigilante, has pledged to beat up criminals who prey on women and elderly folks. Balli, his senior relative, shares many of the same characteristics as him. Balli isn't getting married and has bad luck finding women. In a sense, that has evolved into Jimmy's signature part in movies. Although he finally succeeds in breaking the cycle by dating a girl. Veer is dating Geet, whose violent father Mr. Bhalla disapproves. He sees Veer fighting off some undesirables and incorrectly assumes that Veer is a goonda who is unfit to marry Geet. Their union is dissolved.
Taish (2020)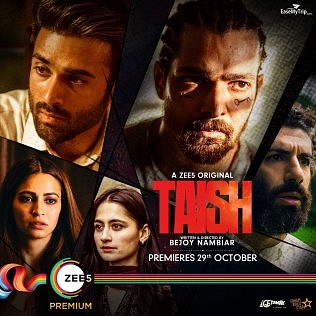 Bejoy Nambiar is the director of the 2020 Hindi-language action thriller drama film Taish. Pulkit Samrat, Kriti Kharbanda, Jim Sarbh, Sanjeeda Shaikh, and Harshvardhan Rane are among the movie's stars. Deepak Mukut, Bejoy Nambiar, and Nishant Pitti are the producers. The movie was concurrently released on ZEE5 on October 29, 2020 as a feature film and six episodic episodes.

Sunny Lalwani and Rohan Kalra have been best friends since they were young. Sunny travels to the UK to take part in Krish, Rohan's younger brotherweek-long ,'s wedding on a picturesque country estate. The males saw this as a time to catch up and have fun, with wild and carefree celebrations peppering the week-long event. Kuljinder, together with his two brothers Pali and Jassi, heads a violent criminal family of moneylenders somewhere in the seedy, back alleys of Southall, London. Pali, who has been having an affair with Kuljnder's wife's sister Jahaan, has been preparing to leave the family company and start over. However, destiny has other ideas for him. When Kuljinder travels to the rural wedding, both of these worlds collide. An act of violence caused by a long-forgotten secret tied to Rohan and Kuljinder sets off a chain of violent events that profoundly alters everyone's lives.

Pulkit Samrat's Upcoming Movies
In their upcoming movie, Suswagatam Khushaamadeed, Pulkit Samrat and Isabelle Kaif will romance. In this movie, Pulkit will play the part of Aman, a kid from Delhi, and Isabelle will play Noor, an Agra native. Additionally, Pulkit Samrat has begun filming for Fukrey 3.
Pulkit Samrat's Career Timeline
Pulkit Samrat Net Worth
Pulkit Samrat Net Worth is $3 million US or ₹24 Crore Indian Rupees.

Pulkit Samrat primarily earns money through movies and brand sponsorships. The cost of a Pulkit Samrat film exceeds one crore Indian rupees.

Pulkit Samrat promotes several products, charging more than 30 lakhs INR for each endorsement. Pulkit Samrat is not only an actor but also a model.

In Mumbai, Pulkit Samrat resides in an opulent residence. In his garage, Pulkit Samrat keeps two high-end vehicles, the Audi Q7 and the BMW X5.
Pulkit Samrat's Controversies
Balaji Telefilms
The television programme Kyunki Saas Bhi Kabhi Bahu Thi included Pulkit as an actor. He had filed a lawsuit against Balaji Telefilms for failing to give him money and preventing him from working on other projects.
Divorce Controversy
During the interview, Pulkit Samrat met Shweta Rohira, and the two immediately fell in love. In 2014, Pulkit and Shweta were wed. According to the media, Pulkit wed Shweta just to help Salman break into the Bollywood industry. Later, Pulkit and Shweta split up in 2015 due to Pulkit's friendship with Yami Gautam.
Photographer Controversy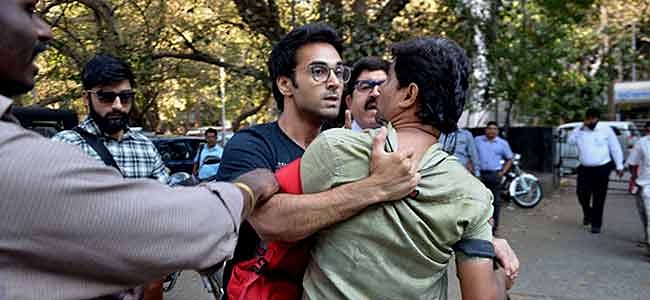 After Pulkit and Shweta's divorce was finalised, they left court. Photographer questioned Pulkit over his relationship with Yami Gautam. The photographer and Pulkit then engaged in physical combat as a result of Pulkit's rage.
Pulkit Samrat's Awards and Achievements
2006: Indian Telly Award: Best Fresh New Face fou Kyunki Saas Bhi Kabhi Bahu Thi
2021: IWM Digital Award: Most Popular Actor in a Digital Film for Taish (Nominee)
Pulkit Samrat's Interesting Facts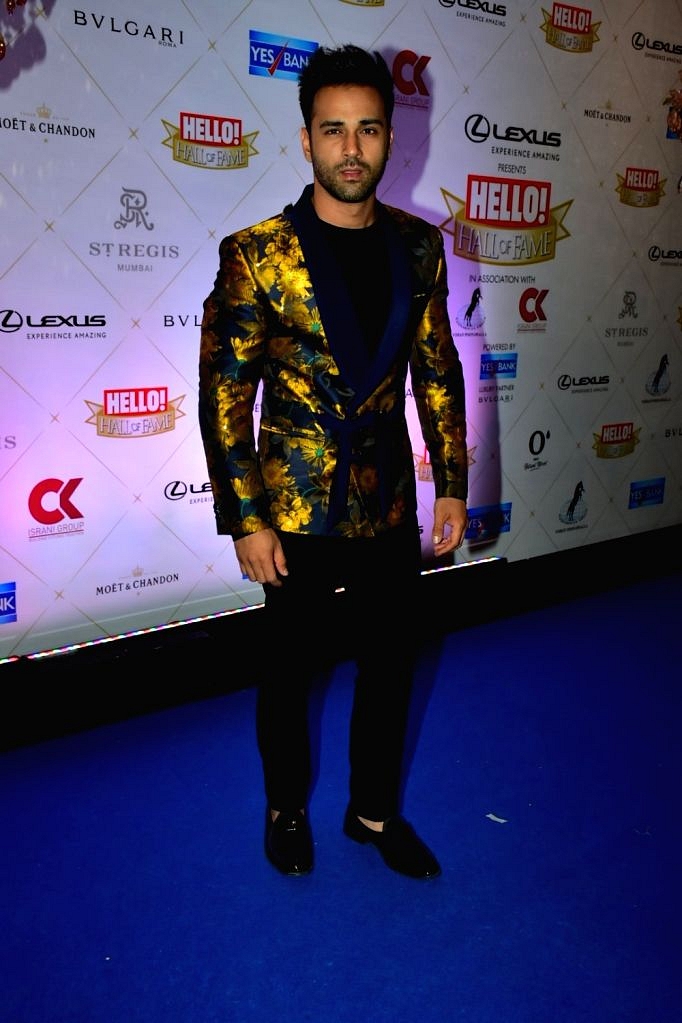 Pulkit Samrat enjoys levitation, mind-reading, and playing cards in addition to performing.
In the renowned saas-bahu saga Kyunki Saas Bhi Kabhi Bahu Thi starring Ekta Kapoor, Pulkit Samrat made his acting debut as Lakshya Virani.
Prior to being approached for Kyunki Saas Bhi Kabhi Bahu Thi, Shobha De's script for Goswami's Sixxer, which offered Pulkit Samrat a role, was shelved.
After signing up for Goswami's Sixxer, Pulkit received an offer for Pyaar Ke Do Naam Ek Raadha Ek Shyaam, another TV programme. However, he had to decline the offer because he was constrained by a contract with Goswami's Sixxer squad.
Before he made acting his full-time career, Pulkit was walking the runway as a model and had signed up with Elite Model Management.
Social Media
Frequently Asked Questions