Pawan Kalyan | Biography, Movies, Age, Net worth, Family

Hitesh Mandot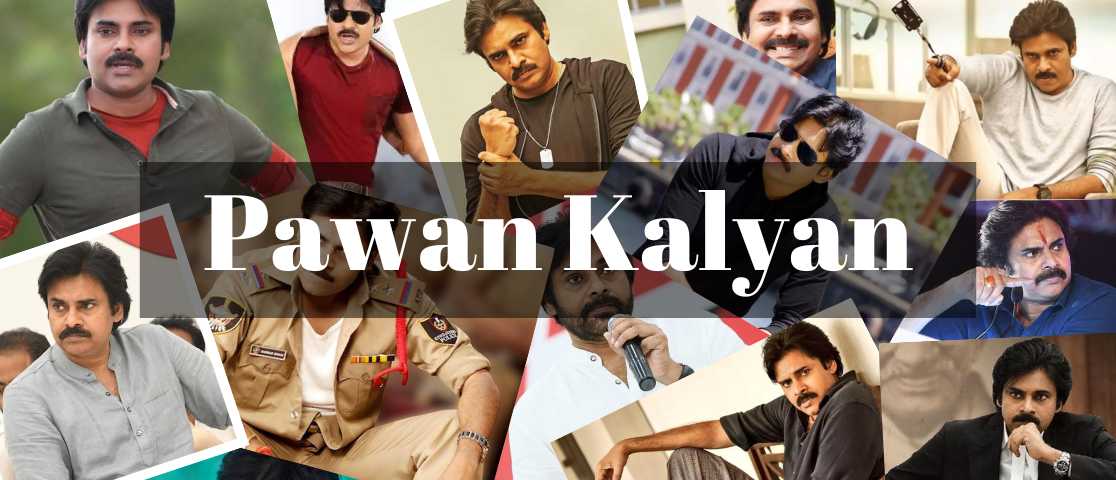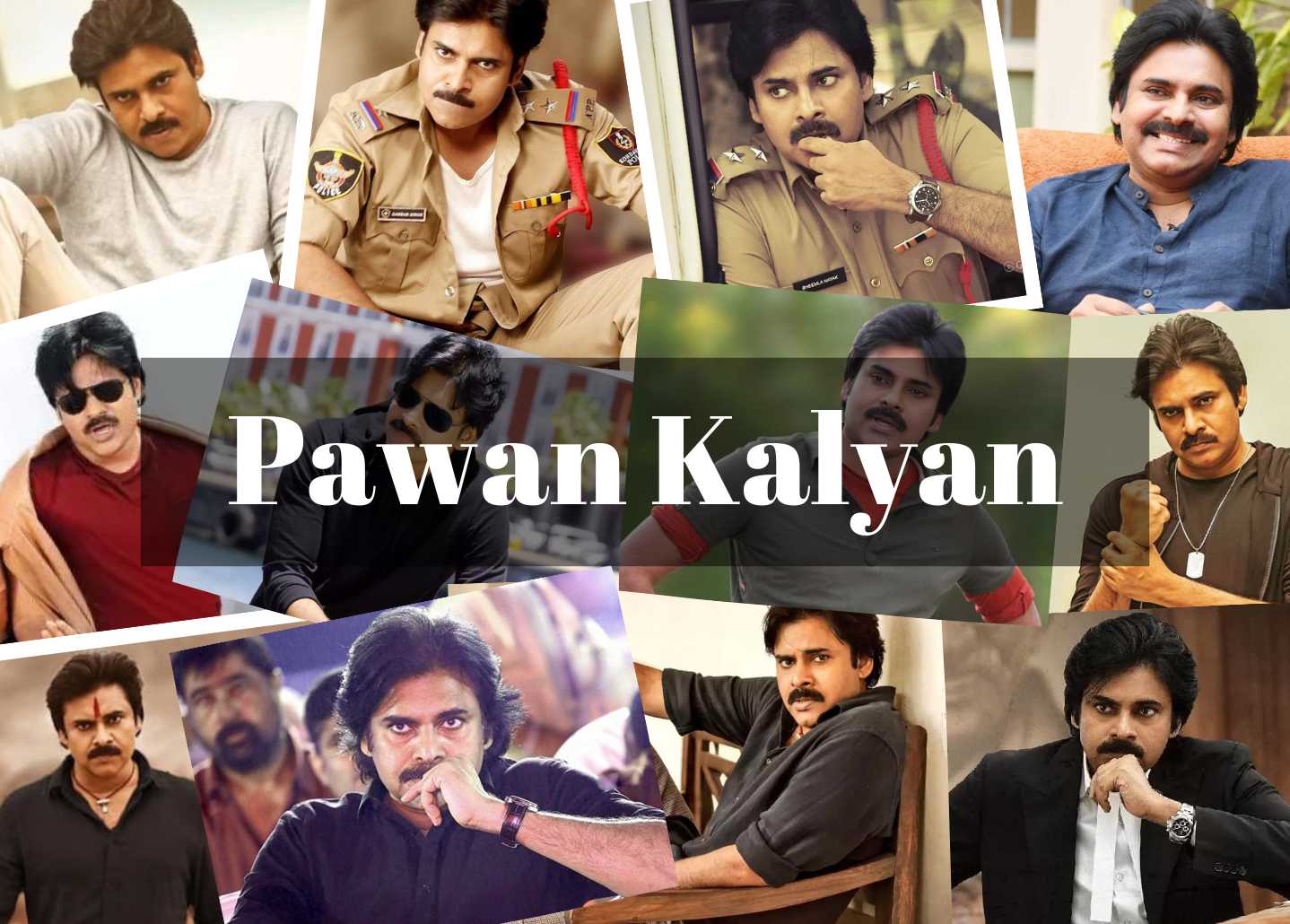 Pawan Kalyan's Biography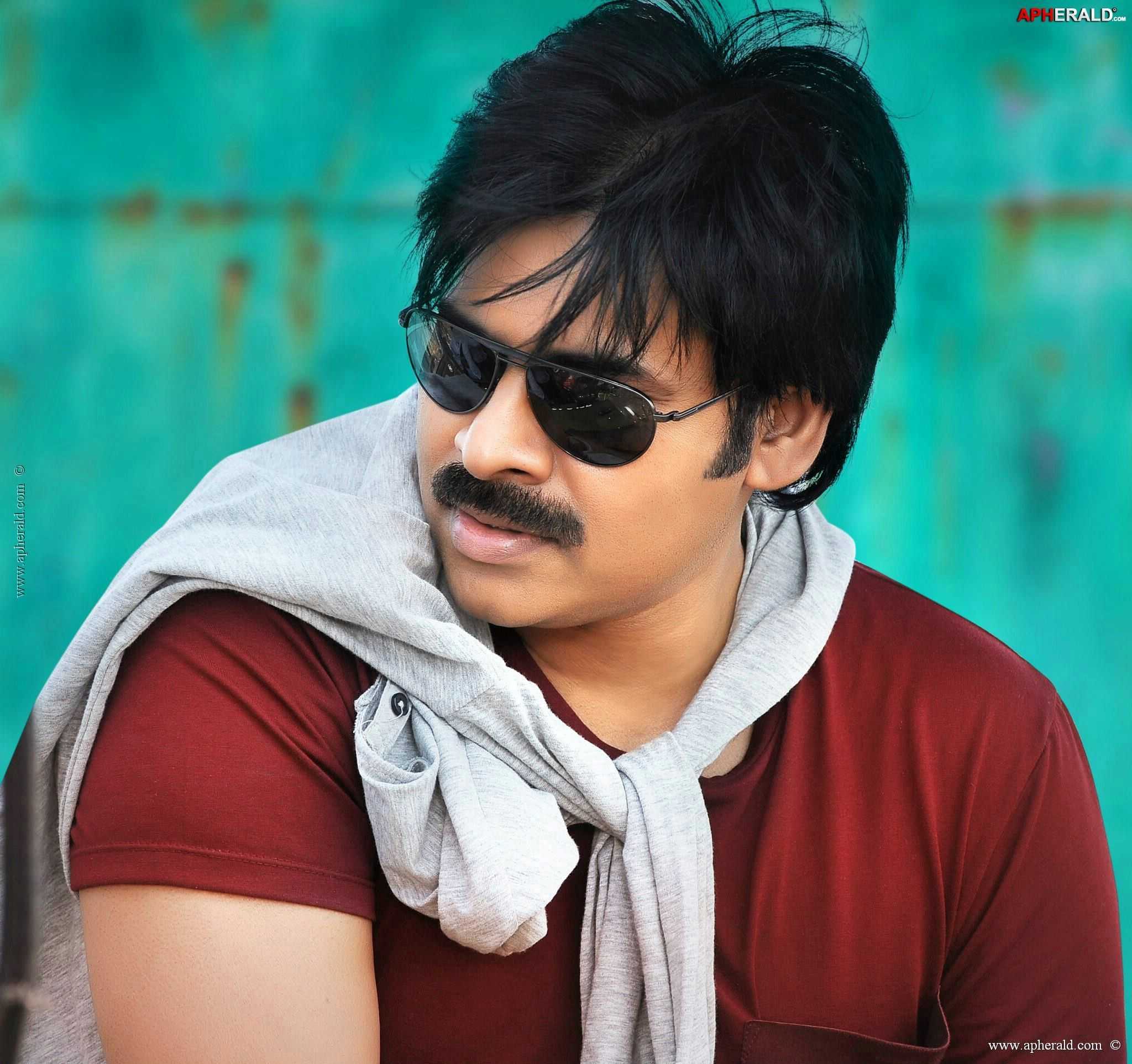 Pawan Kalyan is an Indian actor, politician, and philanthropist. Pawan Kalyan's real name is Kalyan Babu Konidela Pawan Kalyan's birth date is 2 September 1971. Pawan Kalyan's birth year is 1971. Pawan Kalyan's age is 51 years as of 2022. Pawan Kalyan's birthplace is Bapatla, Andhra Pradesh. Pawan Kalyan's zodiac sign is Virgo. Pawan Kalyan's father is Venkat Rao Konidela . Pawan Kalyan's mother is Anjana Devi. Pawan Kalyan's brother's are Chiranjeevi and Nagendra Babu. Pawan Kalyan's height is 5 feet 10 inches.

Konidela Kalyan Babu, better known by his stage name Pawan Kalyan, is an Indian actor, politician, and philanthropist. He was born on September 2, 1971. His movies are mainly seen in Telugu cinema. Kalyan, who made his acting debut in the 1996 movie Akkada Ammayi Ikkada Abbayi, is the younger brother of actor-turned-former politician Chiranjeevi. He starred in Tholi Prema, a 1998 Telugu film that took home the National Film Award for Best Feature Film.

Pawan Kalyan, who is affectionately referred to by his followers as Power Star, is well-known for appearing in the movies Gokulamlo Seeta, Suswagatham, Tholi Prema, Thammudu, Badri, Kushi, Jalsa, Gabbar Singh, Gopala Gopala, and Attarintiki Daredi. While Attarintiki Daredi held the record for being the highest-grossing Telugu movie, he was given the Filmfare Award for Best Actor - Telugu for Gabbar Singh. He appeared on the Forbes India list of the top 100 Celebrities in the following positions: 26th in 2013, 69th in 2017, and 24th in 2018. His production companies include Pawan Kalyan Creative Works and Anjana Productions.

Claim Your FREE Celebrity Shoutout
✕
Claim Now!
Pawan Kalyan's Family and Education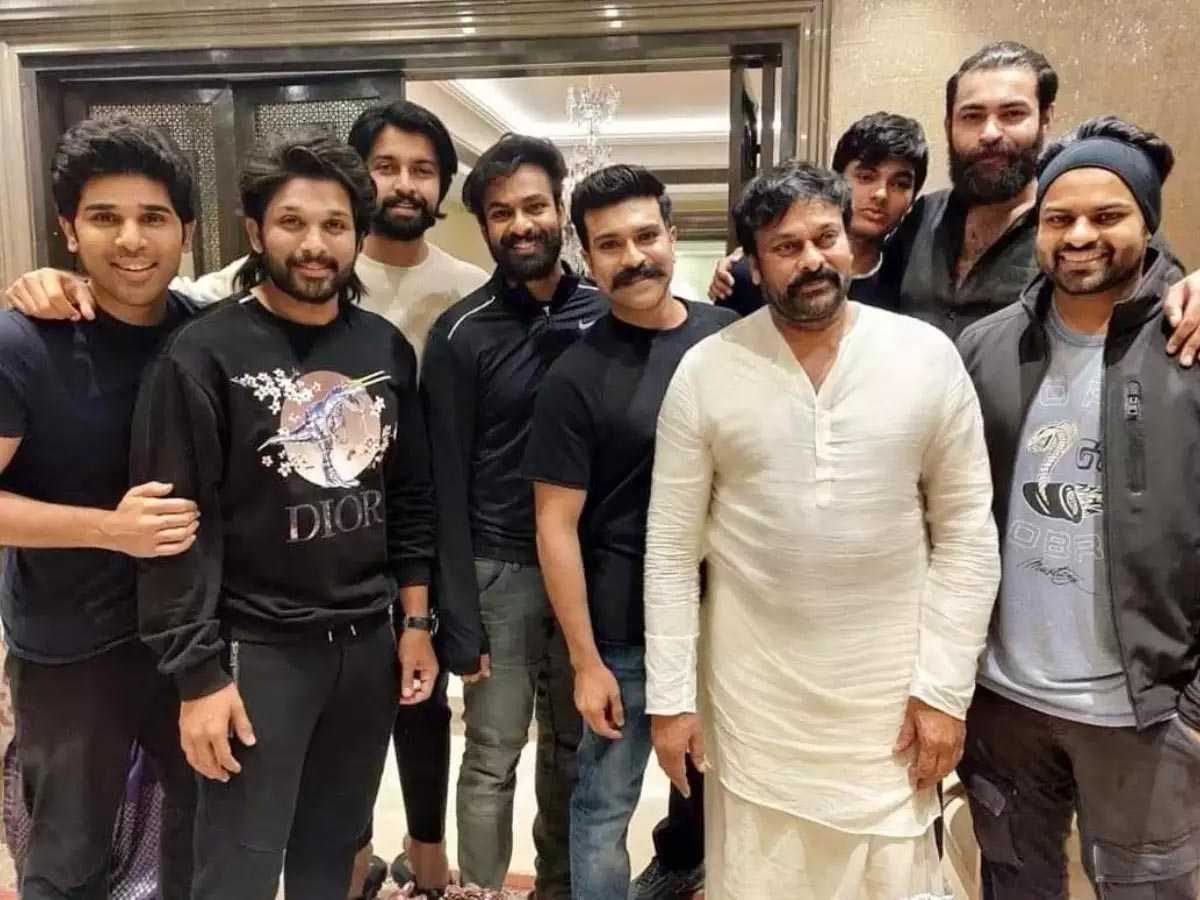 Konidela Venkata Rao and Anjana Devi welcomed Pawan Kalyan into the world as Konidela Kalyan Babu on September 2, 1971 in Bapatla, Andhra Pradesh. He is Nagendra Babu and Chiranjeevi's younger brother. After organizing a martial arts exhibition to showcase his training, he began going by the name Pawan.

He is a black belt in karate. He is also Ram Charan's, Varun Tej's, Sai Dharam Tej's, and Allu Arjun's uncle. Pawan Kalyan's sisters are Vijaya Durga and Madhavi Rao.

Pawan Kalyan's wives are Nandani, Renu Desai, and Anna Lezhneva. Pawan Kalyan's childrens are Aadhya Konidala and Akira Nandan. Pawan Kalyan's school is St Joseph's English Medium High school in Dargamitta.

Talk To Similar Celebrities
Pawan Kalyan's Affair and Relationship
Pawan Kalyan's First Wife Nandini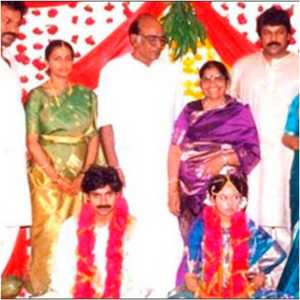 With his Telugu film Akkada Ammayi Ikkada Abbayi, Pawan Kalyan made his acting debut in the year 1996. In May 1997, shortly after the film's modest success, Pawan married Nandini, a 19-year-old woman. According to many stories in newspapers and on television, it was an arranged marriage. Even today, nobody knows why Pawan got married immediately following the debut of his first movie. However, everyone was persuaded and pleased for the young actor because his marriage was displaying all the characteristics of a happy marriage in its early stages. The actor's professional career was achieving new heights at the same time that he was taking on new film ventures.

However, after a few prosperous years of happiness, the marriage of Pawan and Nandini had begun to show signs of trouble. There were many rumours in the media at the time that Pawan's glamorous lifestyle was simply too much for his young wife, Nandini. After finally filing for divorce in 2007, the two received their divorce decree in 2008 following a protracted legal battle. The two had permanently split after Pawan paid his ex-wife Nandini alimony in the amount of five crores.

Pawan Kalyan's Second Wife Renu Desai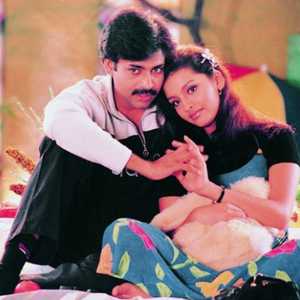 When he revealed that he had moved in with actress Renu Desai in 2001, Pawan stunned the entire South industry. The actor had begun discussing his live-in romance in the media and had unmistakably displayed all signs of ending his marriage to wife Nandini. No one was aware of the storm that was about to enter Nandini's life, although Pawan's disarray was a subject of frequent discussion.

2004 saw the announcement of Pawan Kalyan and Renu Desai's new status as delighted parents of a baby boy. Yes! You read that right; when this happened, nobody expected Pawan and Nandini to still be married. The couple ultimately filed for divorce in 2007 after three years of silence, and following a year-long legal struggle, they were granted divorce in 2008.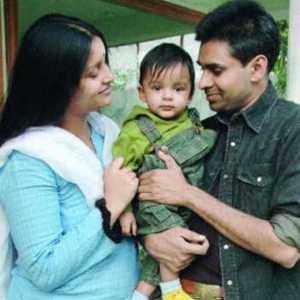 The actor announced his marriage after the media and legal battles over Pawan and Renu's relationship, and the couple got married on January 28, 2009. The lives of Renu and Pawan were perfect, and soon they were the proud parents of a baby girl.

Things between Pawan and Renu began to go wrong after a few happy years of marriage, but another woman wasn't the cause. This time, their breakup was brought on by his brother Nagendra Babu's financial crisis and his desire to support and love him. The fact that Pawan was providing support for his older brother Nagendra from all sides had not pleased Pawan's wife, who feared her husband would give all of his money to his brother. When it was revealed in 2011 that Renu had moved to her parent's house in Pune with her children, the arguments reached a completely new level.

Pawan Kalyan's third Wife Anna Lezhneva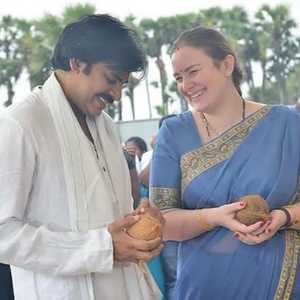 Professionally, Pawan Kalyan was working on Teen Maar, the Telugu remake of the popular Bollywood film Love Aaj Kal, while he was doing everything he could to save his marriage to Renu Desai in 2011. A stunning Russian actress and model named Anna Lezhneva was part of the film's great cast and had a little role. However, it wasn't until 2012, following Pawan's divorce, that her name began to be associated with the actor. Additionally, there were rumors in 2013 that Pawan and Anna were planning to wed on September 30.

However, there were no large-scale festivities, and the majority of media outlets reported that the couple chose a private wedding ceremony. During the early years of their marriage, the pair made a very small number of public appearances. However, Anna had begun to accompany Pawan at public events, award ceremonies, and even some of his political parties over time. The couple gave birth to their first child, a little prince they named Mark Shankar Pawanovich, in the year 2017. For those who were unaware, Anna had already given birth to a young daughter from her first failed marriage, Polena Anjana Pawanova. However, alongside his other three children, Pawan raised Polena as his daughter. The actor has since gotten married to Anna and they've been doing a lot of humanitarian work.

Pawan Kalyan Politics
Pawan Kalyan and Praja Rajyam Party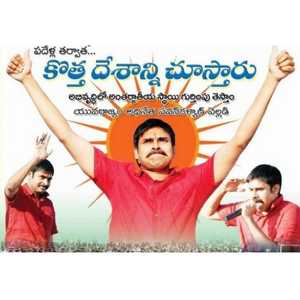 As president of Yuvarajyam, the youth wing of the Praja Rajyam Party, which was founded by his elder brother Chiranjeevi, Kalyan began his political career in 2008. He didn't hold any official positions or run for office when he was a member of the Praja Rajyam Party. He aggressively ran for the party, although he also experienced some health issues.

As a result of a sunstroke he had on April 19, 2009, while attending a roadshow in Vizag, Kalyan experienced episodes of vomiting. Later, when Chiranjeevi merged his party with Congress in 2011, Kalyan withdrew from politics, voicing his silent displeasure with his brother's choice to do so, and launched a new political party in 2014 called Jana Sangh.

Pawan Kalyan and Jana Sena Party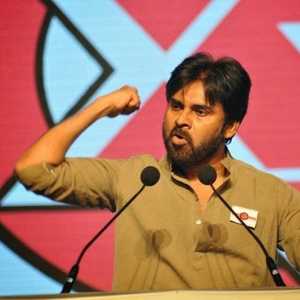 On March 14, 2014, Kalyan established the Jana Sena Party, which shares the same ideology as it. He also wrote the book Ism. He met with then-BJP Prime Ministerial Candidate Narendra Modi to discuss issues pertaining to both Telugu states and offered his support. Kalyan actively campaigned for the Telugu Desam Party (TDP) and BJP alliance in Andhra Pradesh and Telangana. Congress Hatao, Desh Bachao, which translates to Stop Congress, Save the Country in Hindi, was his rallying cry against the Congress party's rule. His rallies in Andhra Pradesh and Telangana attracted what the Deccan-Journal called huge crowds. In August 2017, he declared his intention to enter politics full-time beginning in October 2017 after finishing his film commitments.

After three years of distance, Kalyan declared his party's merger with the BJP on January 16, 2020. In the impending 2024 elections, both parties would run as a team. He was the rally's leader on February 12, 2020, in support of Sugali Preethi, a 15-year-old who had been cruelly raped and killed in Kurnool. He demanded that the Central Bureau of Investigation (CBI) conduct an investigation into the incident.

Pawan Kalyan's Movies and Career
Pawan Kalyan First Movie Akkada Ammayi Ikkada Abbayi (1996)
Two wealthy and strong rivals in a village are named Harichandra Prasad and Vishnu Murthy. The son of Vishnu Murthy and Supriya of Harichandra Prasad both attend the same college, where they occasionally fight and wager. Kalyan and his group finally succeed in breaking into a girls' dorm, and he wins a wager with Supriya. Under these trivial concerns, their love slowly grows until they arrive in their village, where their parents separate them at the train station. As the vacation comes to an end, Kalyan heads to the train station to return to his college, but Supriya is nowhere to be seen. After learning that her marriage is set, Kalyan exits the train and walks to Supriya's residence. But Harichandra Prasad beats him to death.

Her marriage has been delayed as a result of the passing of her grandma. Kalyan and Supriya take advantage of this and flee. Kalyan and her brother get into a physical altercation. When Harichandra Prasad is ultimately saved by Vishnu Murthy from drowning in an abyss, everyone realises their error and gets the lovers back together and married.

The girl from that side, the boy from this side) is an Indian Telugu-language movie from 1996 that was directed by E. V. V. Satyanarayana. Pawan Kalyan and Supriya make their acting debut in the movie, which is produced by Allu Aravind under the Geeta Arts banner. Koti composed the film's music. The movie was an official remake of the Qayamat Se Qayamat Tak movie from 1988 in Hindi. Pawan Kalyan, Chiranjeevi's younger brother, makes his Telugu film debut with this movie. The granddaughter of Akkineni Nageswara Rao, Supriya, also makes her debut in this movie.

Pawan Kalyan Movie Thammudu (1999)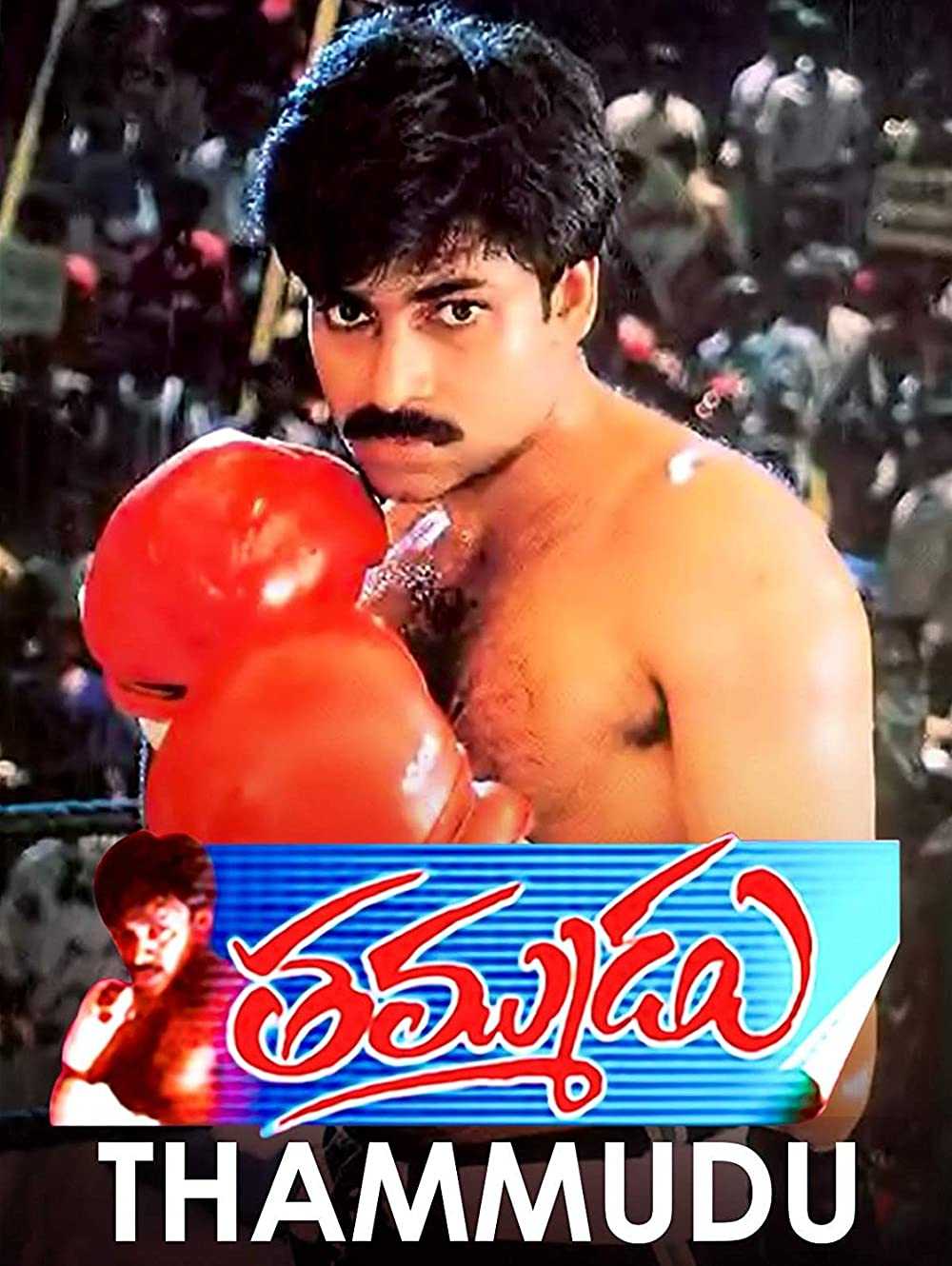 In 1999, P. A. Arun Prasad wrote and directed the sports action movie Thammudu (literally, Younger Brother). Aditi Govitrikar, Preeti Jhangiani, and Pawan Kalyan all appear in the movies. Supporting characters include Bhupinder Singh, Achyuth, Brahmanandam, Ali, and Kitty. Burugupalli Sivaramakrishna produced Thammudu under the Sri Venkateswara Art Films label.

Madhu Ambat shot the movie, while Marthand K. Venkatesh edited it. Ramana Gogula composed the music. The movie, which debuted on July 15, 1999, went on to become a commercial success, and Ramana Gogula's score created new trends. The 1979 American movie Breaking Away served as Thammudu's inspiration. The movie was remade in Kannada (2001) as Yuvaraja, Bengali (2001) as Champion, and Tamil (2001) as Badri.


Pawan Kalyan Movie Kushi (2001)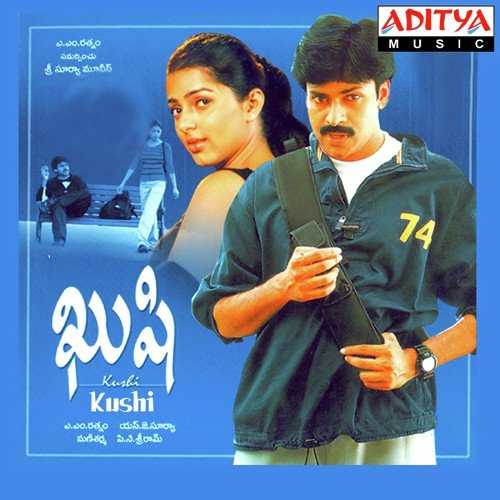 S. J. Suryah wrote and directed Kushi, an Indian Telugu-language romantic comedy movie. It stars Pawan Kalyan and Bhumika Chawla and is a remake of his same-titled Tamil flick. Music and the soundtrack were created by Mani Sharma. The movie debuts on April 27, 2001. Later, Humjoli was used as the Hindi dub for this movie.

The movie grossed $27 crore at the box office, making it a huge commercial success. The movie Kushi did well at the box office. The movie played in theatres for 50 days in 101 locations and for 100 days in 79 locations. By the time it had finished playing in theaters, the movie had made 27 crore rupees.

Pawan Kalyan Movie Gabbar Singh (2012)
In 2012, Harish Shankar released the action comedy Gabbar Singh in the Indian Telugu language. The movie, which also stars Pawan Kalyan and Shruti Haasan, is a remake of the 2010 Hindi film Dabangg. The story centres on a police officer who sets out on a mission to remove a dishonest politician. The soundtrack for the movie was written by Devi Sri Prasad, and Jayanan Vincent shot the pictures.

The movie, which had a $30 crore budget, was officially released on August 18, 2011, in Hyderabad, with most of the filming taking place in Pollachi. It was released on May 11, 2012, and it quickly gained notoriety as a blockbuster. It amassed approximately 150 crore in worldwide revenue, making it one of the highest-grossing South Indian movies of all time. At the 59th Filmfare Awards South, Kalyan took home the Filmfare Award for Best Actor - Telugu. Sardaar Gabbar Singh, the follow-up, was published in 2016.

Pawan Kalyan Movie Attarintiki Daredi (2013)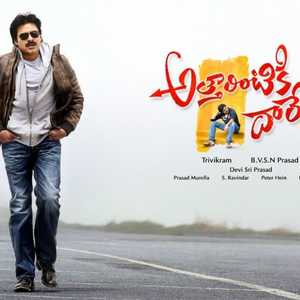 Trivikram Srinivas' 2013 Telugu-language action comedy Attarintiki Daredi. The movie, which was made by Reliance Entertainment and Sri Venkateswara Cine Chitra, stars Pawan Kalyan, Samantha, and Pranitha Subhash. In supporting parts, Nadhiya, Boman Irani, and Brahmanandam appear. Devi Sri Prasad wrote the soundtrack album and the movie score. Filmmaker Prasad Murella was responsible.

The main character of the movie is Gautham Nanda, a business heir who works as Sunanda's driver to repair her strained relationship with Raghunandan, his grandfather, who expelled her for getting married against his wishes years earlier. A 55 crore dollar budget was used to produce Attarintiki Daredi.

The film was mostly shot in and around Hyderabad, and principal photography began in January 2013 and was completed in July 2013. A sizable amount was filmed in Pollachi and Europe. The movie premiered on September 27, 2013, and it was well-received by critics. It eclipsed Magadheera (2009) to become the highest-grossing Telugu movie of all time, and Baahubali: The Beginning eventually overtook it (2015). The movie was honored with the B. Nagi Reddy Memorial Award, four Nandi Awards, and four Filmfare Awards South. It was remade as Ranna (2015) in Kannada, Abhimaan (2016) in Bengali, and Vantha Rajavathaan Varuven (2015) in Tamil.

Pawan Kalyan Movie Bheemla Nayak (2022)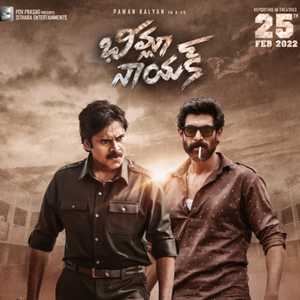 In 2022, Saagar K. Chandra will helm the action-thriller Bheemla Nayak, which he will direct from a screenplay by Trivikram Srinivas. The movie is a remake of the Ayyappanum Koshiyum from Malayalam in 2020. Rana Daggubati and Pawan Kalyan both appear in the film.

Between January 2021 and February 2022, Hyderabad served as the primary location for Bheemla Nayak's filming, which was temporarily put on hold because to the COVID-19 epidemic. With cinematography by Ravi K. Chandran, editing by Naveen Nooli, and music composed by Thaman S.

On February 25, 2022, Bheemla Nayak had its theatrical debut to rave reviews. Despite having a budget of more than 70 crore, the movie made between 162 and 252 crores worldwide.

Pawan Kalyan's Upcoming Movies
Hari Hara Veera Mallu (2023)
Coming soon is Krish Jagarlamudi's period action-adventure movie in the Telugu language, titled Hari Hara Veera Mallu. The movie, which stars Pawan Kalyan in the title character along with Nidhhi Agerwal, Arjun Rampal, and Nargis Fakhri, tells the story of renowned bandit Veera Mallu. The Mughal Empire serves as the backdrop for the story's 17th-century setting.
Production on the movie started in September 2020, with Hyderabad serving as the primary location for filming. Along with Kalyan's other film and political commitments, the COVID-19 outbreak caused delays in production. The movie is slated for release on March 30, 2023.

Bhavadeeyudu Bhagath Singh
Following the recent release of the first look poster for the movie starring Pawan Kalyan, there were numerous rumours regarding the plot of the picture. Now that the movie's plot has been exposed, director Harish Shankar has made it public. Bhavadeeyudu Bhagat Singh is modelled on a college environment, claims Harish. In this movie, Pawan will play the part of a lecturer. Bhavadeeyudu Bhagat Singh will begin filming in August, according to Harish, and about 80% of the movie will be filmed in Hyderabad.

Pawan Kalyan's Career Timeline
Pawan Kalyan's Controversy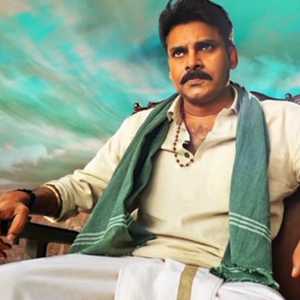 The hashtag #JusticeForPunjabiGirl is currently trending on Twitter due to the issue surrounding Pawan Kalyan. This has a political component as well, and fans are weighing in on the most recent Pawan Kalyan scandal.

The Andhra Pradesh government was also criticized by Pawan, who said that it was aiming to control Telugu cinema. They are irritated by whatever criticism of the government actors or filmmakers may have. After this assertion, there was a tremendous deal of disturbance. He has sparked a new controversy in the south showbiz industry everywhere from movie sets to political corridors.

Posani claimed that Pawan Kalyan dared to ask the CBI to look into the situation in order to punish the person who undermined the girl for his error. People currently believe that Posani is only referring to Pawan Kalyan in the statement because he avoided naming anyone in this entire discussion. After this incident, the hashtag #JusticeForPunjabiGirl is trending on the internet.

Pawan Kalyan's Net worth
According to estimates, Pawan Kalyan has a total net worth of $15 million USD, or roughly 113 billion Indian rupees (i.e. approx One Hundred Thirteen Crores INR). His primary sources of income are movies and brand endorsements. He strives to spend time with his son and be a part of his childhood since he likes spending time with his family, especially with his son. Being the most well-known actor worldwide, Pawan Kalyan's net worth is expected to rise by 40% over the next three years if his movies are successful. As the best performer in his films, Mr. Pawan has earned numerous film-Fare honours.

In Vijayawada, Pawan resides in a well furnished mansion. This property is thought to be worth 16 crore Indian rupees. He also owns a number of homes across the nation. Pawan is the owner of several high-end vehicles, including the Audi Q7, Mercedes Benz G55 AMG, and Mercedes Benz R-Class. For each film, Pawan Kalyan charges 11–12 crores in addition to a cut of the revenue. He demands 4 crore rupees to endorse a product.

As a result of his increased notoriety in the film industry, numerous TV advertising companies contacted him to endorse products. He was named the Pepsi brand ambassador in 2001, replacing his famed south star brother Chiranjeevi as the Coca-Cola brand ambassador. She played the lead in Kushi the following year, which was a huge box-office success and even the year's biggest commercial success.

He became the first South Indian to represent the well-known soft drink Pepsi as its brand ambassador when Pepsi announced his appointment in April 2001. Kalyan accepted to serve as the Andhra Pradesh and Telangana hand loom weavers' brand ambassador in January 2017. Kalyan was asked to serve as the brand ambassador for JEEVAN DAAN, a government of Andhra Pradesh programme to promote organ donation, in August 2017.

Pawan Kalyan's Awards & Nominations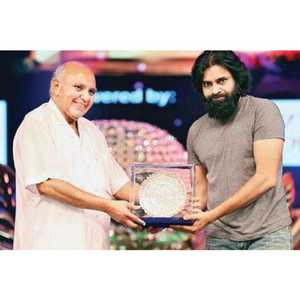 47th Filmfare Awards South 1999 - Filmfare Award for Best Actor – Telugu for Thammudu - Nominated
49th Filmfare Awards South 2001 - Filmfare Award for Best Actor – Telugu for Kushi - Nominated
56th Filmfare Awards South 2008 - Filmfare Award for Best Actor – Telugu for Jalsa - Nominated
60th Filmfare Awards South 2012 - Filmfare Award for Best Actor – Telugu for Gabbar Singh - Won
Hyderabad Times Film Awards 2012 - Best Actor (Male) for Gabbar Singh - Won
CineMAA Awards 2012 - CineMAA Award for Best Actor – Male for Gabbar Singh - Won
South Indian International Movie Awards 2012 - SIIMA Award for Best Actor for Gabbar Singh - Won
61st Filmfare Awards South 2013 - Filmfare Award for Best Actor – Telugu for Attarintiki Daredi - Nominated
Santosham Film Awards 2013 - Best Actor – Telugu for Attarintiki Daredi - Won
Margadarsi Big Telugu Entertainment Awards 2013 - Best Actor (Male) for Attarintiki Daredi - Won
South Indian International Movie Awards 2013 - SIIMA Award for Best Actor for Attarintiki Daredi - Nominated
1st IIFA Utsavam Awards South 2015 - Best Supporting Actor (Male) – Telugu for Gopala Gopala - Nominated
Pawan Kalyan's Interesting Facts and Trivia.
The star's real name is Konidela Kalyan Babu. He adopted his on-screen name Pawan after planning a combat competition to display his karate skills.
He is a skilled fighter with a black belt in karate. For his movies like Kushi, Teen Maar, and Badri, he has also served as the stunt coordinator. It makes sense why his fans refer to him as a "Power Star."
Pawan desired to work in film. But Chiranjeevi's spouse Surekha Konidala convinced him to pursue acting. In 1996, he made his acting debut in the remake of Qayamat Se Qayamat Tak called Akkada Ammayi Ikkada Abbayi.
In 2003, Pawan made his directing debut with Johnny. The sports drama, which debuted to great anticipation, became the first movie to play on more than 250 screens. At the box office, it did not, however, meet expectations.
Pawan Kalyan is a genuine mass leader. In 2014, after gaining a sizable fan base through his films, he transitioned into the world of active politics. He launched his own political party, the Jana Sena Party, and quickly rose to prominence in the Telugu states.
Following criticism for being a "part-time" politician, Pawan declared he is prepared to resign from office in order to concentrate solely on the growth of his party.
The first well-known person from south India to promote Pepsi was Pawan.
On Forbes India's list of the top 100 celebrities of 2013, Pawan came in at number 26. In the 2014 Lok Sabha elections, the same year he entered politics, he also rose to the position of the most-searched Indian celebrity politician on Google.
Pawan and his wife Anna Lezhneva are expecting their fourth child. The famous couple, who includes Anna as Pawan's third wife, already has a daughter named Polena. He previously wed Renu Desai, who played Nandini in the movie Johnny, and Nandini.
Social Media
Frequently Asked Questions