Esha Gupta | Biography, Career, Age, Net worth, Movies

Hitesh Mandot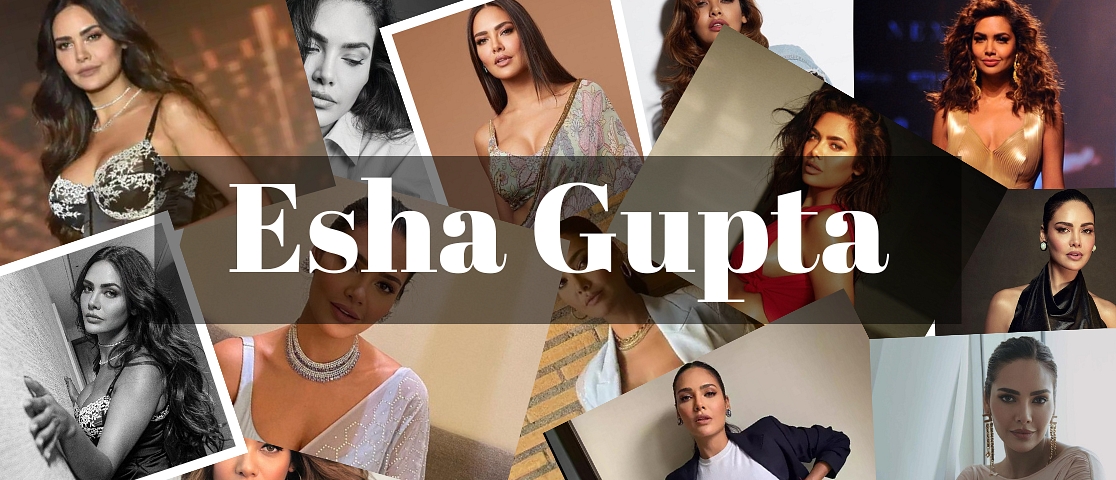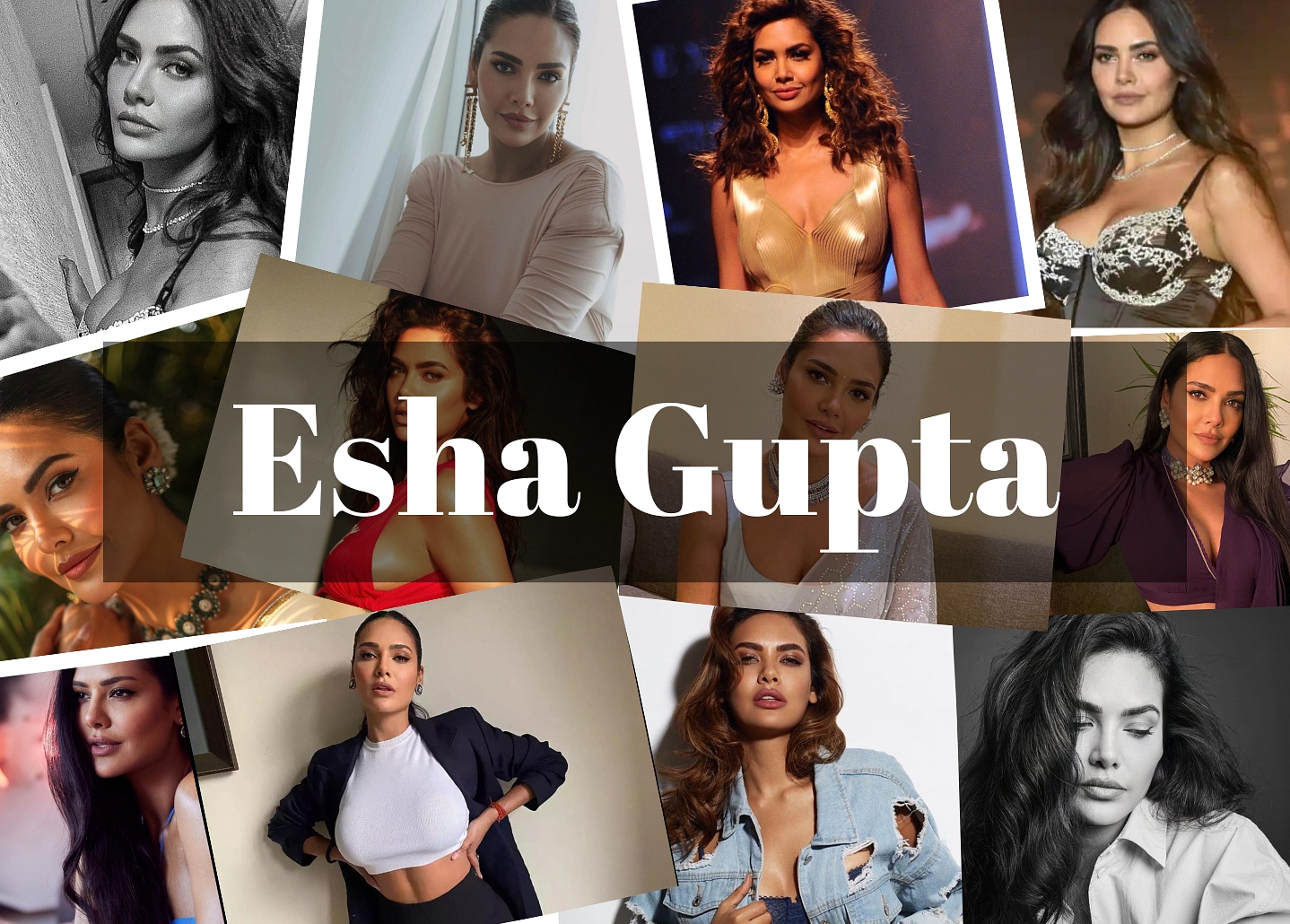 Esha Gupta's Age and Esha Gupta's Biography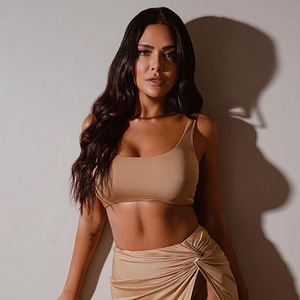 Esha Gupta is an Indian model, actress, and Miss India International winner of 2007. Esha Gupta's Birthday is on November 28, 1985.She has made a name for herself in Bollywood movies.

In 2007, Esha Gupta competed in the Femina Miss India pageant. She finished third, won the Miss India International title, and went on to represent India in the Miss International competition. Her acting debut was in the 2012 commercially successful murder thriller Jannat 2, which earned her a nomination for the Filmfare Award for Best Female Debut. She quickly started receiving offers for film roles.

Esha Gupta's role in the political drama Chakravyuh (2012) won her plaudits, but her performance in the comedy Humshakals (2014) attracted criticism. Her most successful films were the criminal drama Rustom (2016), the horror movie Raaz 3D (2013), and Baadshaho (2017). Get Personalised Gift Messages from Similar Celebrities and make your loved ones feel Special.
Esha Gupta's Family and Education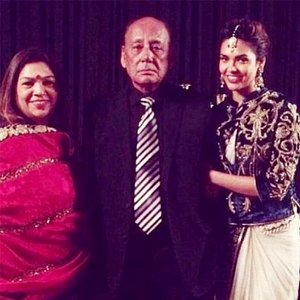 Esha Gupta birthplace is New Delhi. She was born on 28 November 1985. Esha Gupta's zodiac sign is Sagittarius. Omkaar Gupta, a retired officer in the Indian Air Force, is Esha Gupta's father. Lakshmi Gupta is Esha Gupta's mother's name, and she works as a housewife. She has a sister by the name of Neha. She has a brother whose name is Karan. Esha Gupta lived in Delhi, Hyderabad, and Dehradun for the majority of her childhood. Esha Gupta practices Hinduism.

Prior to going on the Femina Miss India audition, she finished her degree in mass communication at Manipal University's School of Communication and was awarded a law scholarship at Newcastle University.

Due to her mother's disease at the time, she had to stop her legal studies midway through and return to India. Later, she chose to pursue a career in Bollywood.

Talk To Similar Celebrities
Esha Gupta Affairs and Relationship
Esha Gupta and Armaan Gujral
Armaan Gujral dated Esha Gupta for a considerable amount of time before breaking things off. Armaan is the son of the Delhi-based architect Mohit Gujral and former model Feroze Gujral. In fact, it was originally rumored that they were engaged to be married shortly, but Armaan's parents apparently objected to Esha's decision to pursue an acting career. Esha had consistently shown her love for Armaan.

Esha once discussed him with Femina magazine and said:
I just have luck with love. I can always count on Armaan. He has watched me develop from the time I was a carefree youngster in Delhi to the time I moved to Mumbai to find work. Even though he has supported me for almost five years, our relationship still feels quite new. We don't get to see each other very often, which is why. Every day, we have to rely on Skype to communicate. We like to cook, go out, and take rickshaw rides after midnight whenever he is in Mumbai.

Esha Gupta and Nikhil Thampi
Esha Gupta apparently dated costume designer Nikhil Thampi, so when she shared the photo with him on her Instagram stories, everyone was happily surprised. As one can see, the caption was followed by the emoticons for laughter, a heart, and a ring, and it didn't take long for rumors to spread that they were about to get engaged. She later emphasized, though, that Nikhil is simply a dear buddy in one of her Instagram postings.

Esha Gupta and Hardik Pandya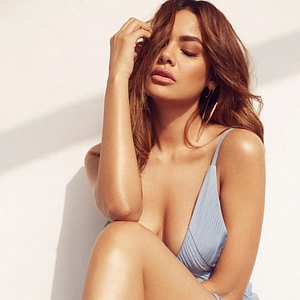 The Indian cricket all-rounder Hardik Pandya and the Rustom actress were rumored to be dating.
The two allegedly met at a party and clicked right away.
According to a reputable daily: Both of them are now keeping their developing romance a secret. They are curious to see how events play out. They organize their lunch and dinner in secret since they don't want to draw attention to themselves. They are currently in a period of getting to know one another.

Esha, however, denied any relationship with Hardik when media outlets contacted her and merely stated: I won't be getting hitched soon. When I do, I'll let everyone know.

Esha Gupta's Movies and Career
Esha Gupta competed in Femina Miss India in 2007, finishing third and winning Miss Photogenic before moving on to Miss India International. She was depicted in the 2010 Kingfisher Calendar. In 2012, Gupta made her Bollywood debut in the lead role in Mahesh Bhatt's Jannat 2 opposite Emraan Hashmi. Gupta garnered mixed reviews from critics for her acting abilities in Jannat 2. The third venture was signing on to participate in Vikram Bhatt's Raaz 3D starring Emraan Hashmi and Bipasha Basu. Chakravyuh, her third film of the year, received a premiere invitation from London Film Fest.

Esha can be seen taking part in environmental campaigns including Beach Cleanup Drives, Walk for Saving the Mangroves, and Protecting the Forests. She collaborates with Surman Sansthan on initiatives to educate and uplift girls.

Esha Gupta's First Movie: Jannat 2 (2012)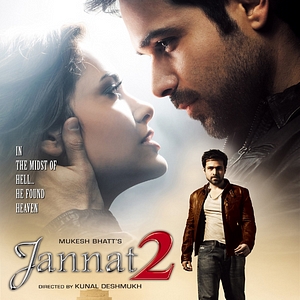 Sonu sells illicit weapons but eventually teams up with ACP Pratap Raghuvanshi to stop this criminal enterprise. The main gangster and gun dealer Mangal is their biggest foe.

The 2012 Indian criminal thriller film Jannat 2 was directed by Kunal Deshmukh. Emraan Hashmi, Esha Gupta, and Randeep Hooda star in this spiritual successor to his 2008 thriller Jannat. On May 4, 2012, Jannat 2 was released, and it quickly became a financial success.

Esha Gupta, who made her acting debut in the movie, was nominated for Best Female Debut by Filmfare for her work.

Esha Gupta's Movie: Humshakals (2014)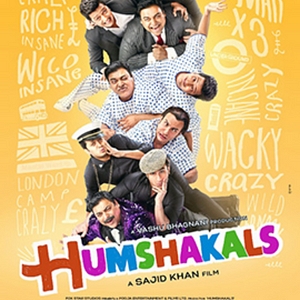 Due to their uncle's wrongdoing, Ashok and Kumar wind up in a psychiatric hospital. The doctor releases their lookalikes from the same hospital by accident after being convinced of their sanity.

Humshakals, also known as Lookalikes, is a 2014 comedy movie in Hindi that was produced and directed by Sajid Khan. With Satish Shah, Nawab Shah, Chunky Pandey, and Darshan Jariwala playing supporting roles, the movie stars Saif Ali Khan, Riteish Deshmukh, Ram Kapoor, Tamannaah Bhatia, Esha Gupta, and Bipasha Basu in the key roles. Each Khan, Deshmukh, and Kapoor had three roles in the movie, for a total of nine characters. The movie spends a lot of time shooting abroad. Fox Star Studios and Vashu Bhagnani's Pooja Entertainment collaborated in their production. The veteran actor Satish Shah made his last film appearance in it on June 20, 2014, before leaving Bollywood.

Main Rahoon Ya Na Rahoon (2015): Esha Gupta's Music Video
2015 saw the release of Main Rahoon Ya Na Rahoon, a song by Indian recording artist Armaan Malik that was written by Amaal Mallik. The music video that goes with it was filmed in Goa, India.

Bollywood celebrities Emraan Hashmi and Esha Gupta appear in the film.
On November 24, 2015, T-Series posted it to YouTube. As of August 2022, YouTube had received over 32 crore views of the song, indicating its popularity.

At the 2016 Mirchi Music Awards, the song took home the Best Indie Pop Song trophy. At the sixth Global Indian Music Academy Awards, it also won Best Music Video.

Esha Gupta's Movie: Rustom (2016)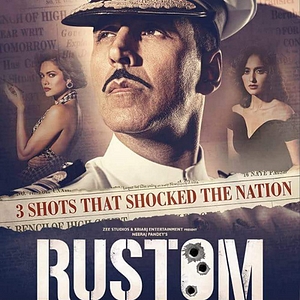 Naval officer Rustom and his wife Cynthia enjoy a fulfilling marriage. He soon learns of her relationship with Vikram, a close friend, and is then charged with murder.


The 2016 Indian Hindi-language crime thriller film Rustom was written and directed by Vipul K. Rawal. Leading parts in the movie are played by Akshay Kumar, Ileana D'Cruz, Arjan Bajwa, and Esha Gupta. The scenario of a naval officer, whose wife has an extramarital affair with a businessman, is largely based on the K. M. Nanavati v. State of Maharashtra court case. In India, the movie was a box office success. One of the highest-grossing Hindi movies of 2016.

Esha Gupta's Movie: Baadshaho (2017)
The movie introduces Rani Geetanjali (Ileana D'Cruz), jumps forward two years, bombs her royal home in Jaipur, and then has her arrested for not declaring her gold and not delivering it to the government during the Emergency. She is aware that just one person can save her as she waits in the darkness of her cage. Enter Bhavani Singh (Ajay Devgn), her bodyguard-turned-lover, who is equipped with phrases like Char din ki Zindagi hai aur Aaj chautha din hai... yeh sochkar itne saal nikaal diye.

After seeing a flashback of Bhavani and Geetanjali's romantic adventure, it is revealed that Geetanjali now wants her lover to steal the royally confiscated gold and keep it away from Sanjeev, a sleazy politician whose advances she had previously rejected. As a result, Bhavani and his friend Dalia began their aakhri daav. He (Emraan Hashmi) introduces himself as Sharam aur main toh ek sentence mein nahi aate madam to Sanjana (Esha Gupta), another member of their group. Then there is Tikla, a crook who is older and an alcoholic (Sanjai Mishra).

Together, this group of friends set out to outwit Seher (Vidyut Jammwal), an army soldier tasked with delivering the wealth that was retrieved from Geetanjali's mansion to Delhi safely. It won't be simple, though. Especially when there is treachery and deception there at every turn and a twist that makes it unclear who is playing whom.

Mere Rashke Kamar's song in the movie got very Popular. Although this is Nusrat Fateh Ali Khan's very old song, it has gained popularity in the last six to eight months as a result of several home video versions that have been shared on social media. That has only served to boost the song's appeal, so now that Tanishk Bagchi has added his own flair and Rahat Fateh Ali Khan has contributed, Mere Rashke Qamar is once again a chart-topper. Later, the song is also performed by Tulsi Kumar as a female soloist and DJ Chetas creates a remix version. This only helps the recollection quotient even more.

Esha Gupta's Movie: Total Dhamaal (2019)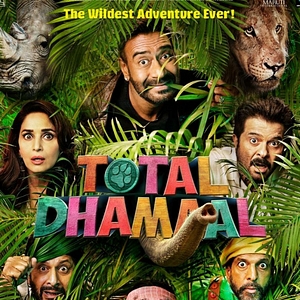 A gang of eccentric individuals and skilled con artists vie against one another to find the riches first after a plane carrying a thief's loot crashes in Janakpur.

Indra Kumar's 2019 Indian Hindi-language adventure comedy film Total Dhamaal, popularly known as Dhamaal 3, as it is the third part of the Dhamaal Franchise. It is largely inspired by the 1963 Hollywood film It's a Mad, Mad, Mad World and features scenes from Vacation (2015), Blended, and other movies.

Produced by Ajay Devgn Films, Markand Adhikari (Sri Adhikari Brothers), Fox Star Studios, Maruti International, Pen India Limited, and Mangal Murti Films, it is the third installment in the Dhamaal franchise.

Ajay Devgn, Anil Kapoor, Madhuri Dixit, Arshad Warsi, Riteish Deshmukh, and Jaaved Jaaferi are among the ensemble cast, and Boman Irani, Johnny Lever, Sanjay Mishra, Pitobash Tripathy, and Manoj Pahwa are among the supporting players. Sonakshi Sinha makes a special appearance in the song Mungda.

Esha Gupta's Career Timeline
Esha Gupta's Controversy
Following the regrettable mass molestation event in Bengaluru on New Year's Eve 2017, Samajwadi politician (SP) Abu Azmi asserted that such incidences are inevitable if women choose to wear short dresses and wander the streets at night. The mother who unintentionally gave birth to a jerk like u#AbuAzmi is the only woman to blame here, and she probably would have blamed herself too, Esha tweeted after that. Farhan Azmi, the son of Abu Azmi, later tweeted in response to her My grandma, Esha, who gave birth to @abuasimazmi, is no longer with us and unable to defend herself. She was much more respectable than U.
She received trolls in 2018 for posting a boomerang video online that featured her middle finger.
She received criticism on social media in 2019 for making racist remarks towards Alexander Iwobi, a Nigerian football player. Esha Gupta was spotted on her Instagram story making racist comments against the football player, according to a tweet she sent on the microblogging platform. Solves our winger issues. I can't see that gorilla-faced Iwobi running down the flank again. He's so bad ya, The screenshot stated, He's so awful, ya.
Esha issued an apology on her Twitter page following the outrage on Instagram. Guys, I'm sorry you thought that was racist, she tweeted. Was horrible on my side because I enjoy athletics. Please pardon my foolishness, guys.
Esha Gupta admits that a director mistreated her and claims that she left the set and Told Him the Same Thing Back.
Esha Gupta claimed that, in general, she is a calm person. After the director verbally assaulted her the first time, she heard it and calmly attempted to reason with him. However, when he did it again, she lost her composure and verbally assaulted him. The actress added that she left the site right away following the event.
Esha Gupta, a Bollywood actress, recently stirred up the internet when she shared a photo of herself sunbathing on Instagram. Her back was seen facing the camera as she went topless and casually posed. Esha Gupta criticizes those who harass her over her topless photos and asks, Why not urge shirtless male actors to cover up?
Hot Workout Video Shared By Esha Gupta On Shiva Bhajan! Stirs Up Discontent Because It Offends Religious Feelings! The actress recently tweeted a video of herself seated in a yoga stance. But unlike other exercise videos of Esha, this received negative feedback from the internet community. In addition to black shorts, the actress is seen wearing a sports bra that makes her assets visibly very obvious. Esha put a Shiva bhajan in the video's background, which offended several viewers.
Esha Gupta stated in one of these posts on her Instagram profile: Regarding my previous post, this man was actually raping me with his eyes. I'm grateful that my security was able to handle the situation with more patience than I did. Does anyone recognize him? #deardonna.This Delhi hotelier filed a defamation lawsuit against Esha Gupta after she accused him of sexual assault.
Esha Gupta's Net worth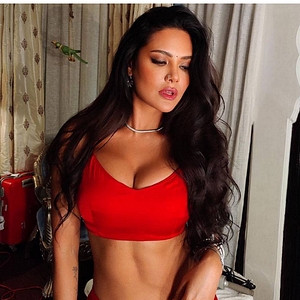 Esha Gupta's net worth is $6 million. She makes a living as an Indian model and actor. Her annual income is around 4 crore INR as of 2022, according to a number of reports. Films, TV series, brand partnerships, TV advertisements, sponsorships, and music videos are the main sources of her revenue. Her remuneration ranges from 1 to 2 crore rupees for every film.

She leads a lavish lifestyle. She has a vast, stunning home in New Delhi, India. She enjoys driving. She drives a Superb Sportline AT and a "BMW 5 Series 520d. She represents the jewelry house Hazoorilal" as a brand ambassador because she is one of the top Bollywood models.

Lead diamonds, gold, polka, and Kundan jewelry are all under this name. She is an ambassador for many other companies as well, including Yepme Fashion Wear, Garnier Kohler, Splash Fashion, Iconic Clothing Line, Moda Element, and Marks & Spencer India.

Esha Gupta's Awards & Nominations
ETC Bollywood Business Awards - 2012 - Most Profitable Debut (Female) for Raaz 3 - Nominated
Filmfare Awards - 2013 - Filmfare Award for Best Female Debut for Jannat 2 - Nominated
Stardust Award - 2013 - Stardust Award for Superstar of Tomorrow – Female for Jannat 2 / Raaz 3 - Nominated
Stardust Award - 2013 - Stardust Award for Best Actress for Chakravyuh - Nominated
Zee Cine Award - 2013 - Best Female Debut for Jannat 2 - Nominated
Star Screen Award - 2014 - Best Actress (Popular Choice) for Humshakals - Nominated
BIG Zee Entertainment Awards - 2017 - Most Entertaining Actor in a Thriller Film – Female for Rustom - Nominated
Esha Gupta's Interesting facts and Trivia.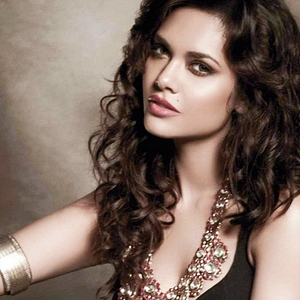 At the Manipal Institute of Communications in Karnataka, Esha Gupta successfully completed a course in mass communication.
Esha Gupta is quite superstitious and enjoys driving.
Esha Gupta, a stunning diva, like many Bollywood celebrities, has switched to a vegetarian diet.
Esha Gupta, who is renowned for her stunning appearance and gorgeous figure, admits to being a car enthusiast. The Aston Martin V8 Vantage S Coupe is Esha's preferred automobile.
Due to Esha Gupta's outstanding performance in her debut movie Jannat 2 and captivating appearance, she was even listed as the 15th most desirable woman in 2014 by The Times.
Social Media
Frequently Asked Questions