Dilip Joshi | Movies, Shows, Career, Biography, Net Worth

Violeena Vargav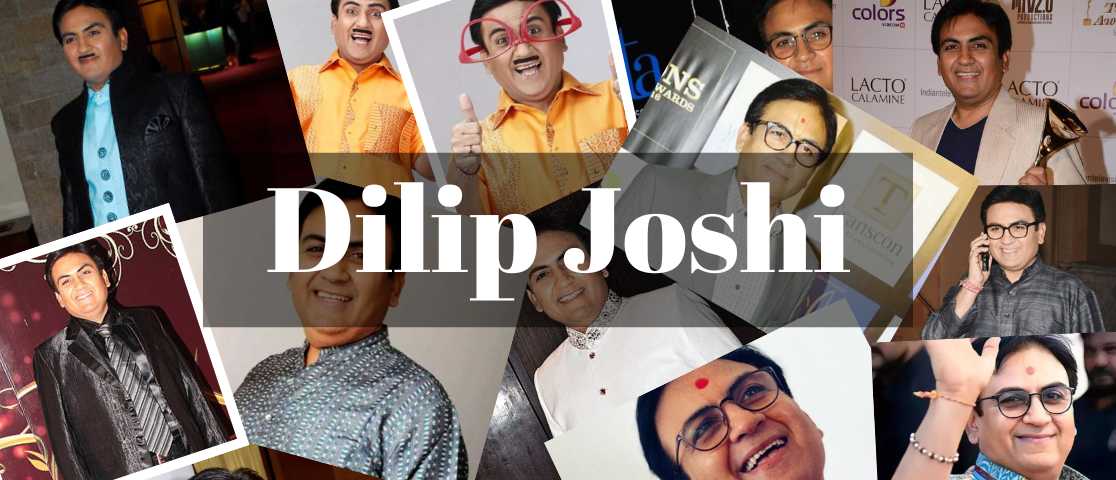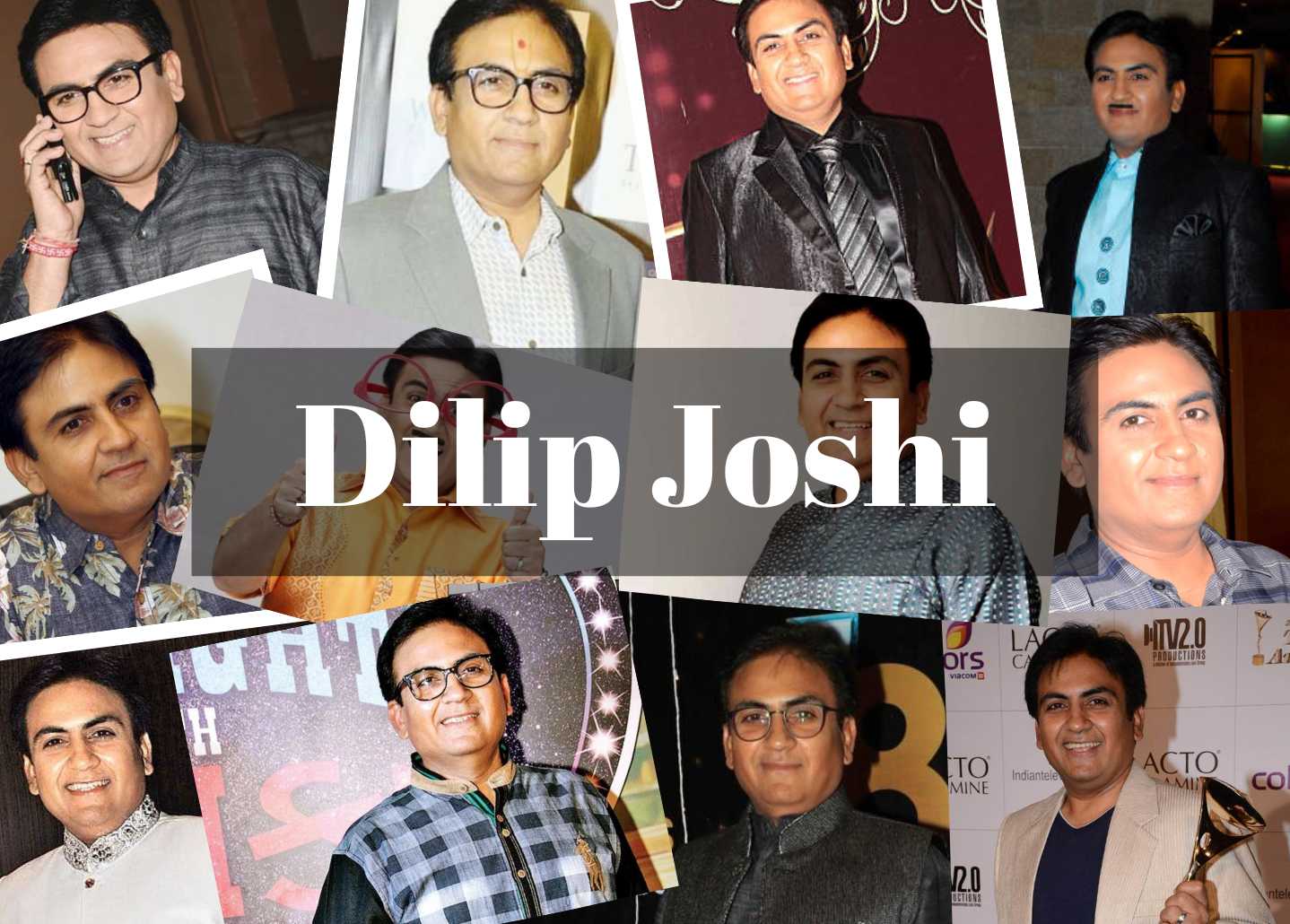 Dilip Joshi's Biography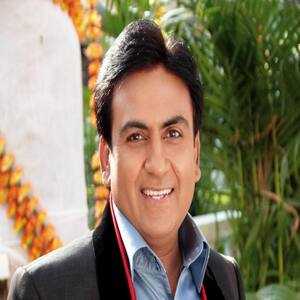 Dilip Joshi is a famous Indian film and television actor. He has made various film and television appearances in India. Joshi has primarily played comedic roles; he first appeared in Bollywood films in supporting roles. Joshi first gained notoriety for his portrayal as Jethalal Champaklal Gada in the Indian sitcom Taarak Mehta Ka Ooltah Chashmah.

Dilip Joshi's birthday is on 26 May 1968. Dilip Joshi's age is 54 years as of 2022. Dilip Joshi's birthplace is Porbandar, Gujarat, India. Dilip Joshi's zodiac sign is Gemini. Dilip Joshi's height is 1.65m or 5'5. Dilip Joshi's religion is Hinduism.

In the 1989 movie Maine Pyar Kiya, where he played the role of Ramu, Dilip Joshi made his acting debut. Since then, he has acted in a number of Gujarati dramas, including one alongside Sumeet Raghavan and Amit Mistry from the cast of Shubh Mangal Savadhan, titled Bapu Tame Kamaal Kari. Joshi played a South Indian in the role of a star in the television series Yeh Duniya Hai Rangeen and Kya Baat Hai. In movies like Phir Bhi Dil Hai Hindustani and Hum Aapke Hain Koun, he also made appearances.

Dilip Joshi has been portraying Jethalal Champaklal Gada in the well-known sitcom Taarak Mehta Ka Ooltah Chashmah, also known as TMKOC, since 2008. He won multiple honours for his work on the show, including 3 ITA awards and 5 Telly awards.

Kabhi Yeh Kabhi Woh, Hum Sab Ek Hain, Kya Baat Hai, Daal Mein Kala, and Meri Biwi Wonderful are notable among his other Hindi teleserials. He played Uncle Tappu in the children's comedy Agadam Bagdam Tigdam and also made appearances in the 2009 movies Dhoondte Reh Jaaoge and What's Your Raashee with Ashutosh Gowarikar.
Claim Your FREE Celebrity Shoutout
✕
Claim Now!
Dilip Joshi's Family and Dilip Joshi's Education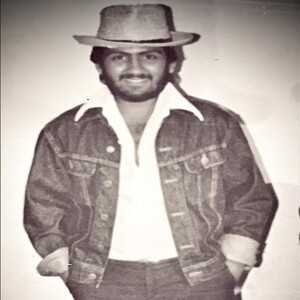 Dilip Joshi's father's name is Raman Joshi. Dilip Joshi's mother's name is Deepa Joshi. Dilip Joshi was born in a Brahmin family of Gujarat. Dilip Joshi also has a brother and a sister whose names are not known.

Dilip Joshi completed his primary education in Gujarat. Since he was a small child, Dilip Joshi has been passionate in the performing and speaking arts. He began performing in children's plays when he was 12 years old.

After completing his primary education, Dilip Joshi then moved to Mumbai. He attended the Narsee Monjee College of Commerce and Economics. Dilip Joshi is a Bachelor of Commerce. Dilip participated in a college theatre group while in college and twice won the INT Best Actor Award.
Talk To Similar Celebrities
Dilip Joshi's Marriage
Jaymala Joshi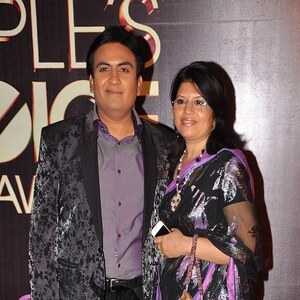 Dilip Joshi's wife's name is Jaymala Joshi. The couple has been married for more than 25 years now. Dilip Joshi and his wife have a son and a daughter. Dilip Joshi's son's name is Ritwik Joshi and his daughter's name is Neeyati Joshi. Neeyati Joshi married Yashowardhan Mishra, a short film director and screenwriter who is also the son of Bollywood lyricist and filmmaker Ashok Mishra.
Dilip Joshi's Career
The actor got off to a fast start in his profession and has since solidified his position within the field. His transformation from a stage performer to one of the most recognisable faces on Indian TV, commonly known by his character name Jethalal, was motivating and fruitful.

The well-known actor spent 25 years performing in Gujarati plays and once said that he did not care about anything since he loved acting. His last theatre was Daya Bhai. Dilip Joshi spent a long period performing on a commercial stage as a backstage artist. He once acknowledged receiving Rs 50 every job back then. The passion he had for theatre didn't bother him much, even though it was too little compensation for him. Few people are aware that Dilip has had a 20-year film career and has appeared in as many as 15 Bollywood films. His acting credits include Hum Aapke Hain Koun, Phir Bhi Dil Hai Hindustani, One 2 Ka 4, Dil Hai Tumhaara, and many other well-known films. He failed to succeed, nonetheless, in the movie business.

When Dilip Joshi was offered Taarak Mehta Ka Ooltah Chashmah in 2008, the stars were on his side. However, not everyone is aware of the fact that he was jobless for more than a year prior to Taarak. He appeared in the kid-friendly comedy Agadam Bagdam Tigdam before joining the cast of the well-liked sitcom. Dilip Joshi, well known for playing Jethalal, has appeared in a number of well-liked television programmes. With Kabhi Yeh Kabhi Woh, he began his television career in 1995, and he hasn't looked back since. Other prominent productions from his career, in addition to Taarak Mehta, are Daal Mein Kala, Do Aur Do Paanch, Hum Sab Ek Hain, C.I.D., FIR, and numerous others.
Dilip Joshi's Debut: Maine Pyar Kiya (1989)
Sooraj Barjatya wrote and directed the 1989 Indian romance musical movie Maine Pyar Kiya in Hindi. The movie, which was made by Rajshri Productions, features Bhagyashree and Salman Khan. Dilip Joshi played a supporting character in the film. His character's name was Ramu. It served as Barjatya and Bhagyashree's debuts. Raamlaxman composed the music and the film's score, and Asad Bhopali authored the lyrics.

Karan and Kishan are two best friends. While Karan works as a mechanic in a tiny village, Kishan has achieved success in the city. When Karan has the chance to travel overseas, he leaves his daughter Suman in Kishan and his wife Kaushalya's capable hands. After finishing his studies, Prem, the son of Kishan, returns, and he and Suman grow close. But after Seema and her cousin Jeevan raise issues about their relationship during a party, they decide to separate ways. When Prem and Suman realise they can't live without one another, they fall in love and decide to get married. Their friend Manohar supports them, while Kishan wants Prem to wed Seema. In Prem's absence, Kishan belittles Suman just as Karan arrives to pick her up and take her home. When Prem comes back, he is surprised by what he sees. He makes the decision to permanently leave his home and travel to Karan to beg for Suman's hand, where he encounters a great deal of difficulty.

Because of its music, language, and the chemistry between Salman Khan and Bhagyashree, Maine Pyar Kiya is one of the most famous romance movies ever created. With a worldwide gross of 280 million dollars, it became the highest-grossing Bollywood film of 1989 and the highest-grossing Indian film of the 1980s after being released on December 29, 1989, to favourable reviews. Also, it received six Filmfare Awards.
Hun Hunshi Hunshilal (1992)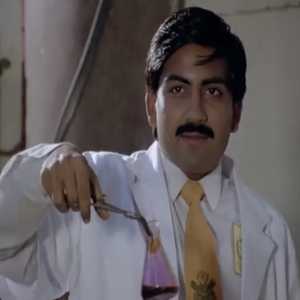 Sanjiv Shah's Gujarati-language musical political satire film Hun Hunshi Hunshilal was released in 1992.

King Bhadrabhoop II of Khojpuri is irritated by mosquitoes (representative of middle and lower class). Hunshi was born to a doctor in the little village of Doongri. He takes the more respectable name Hunshilal as he gets older. Hunshilal relocates to Khojpuri to work at Queen's Lab, a facility dedicated to permanently eradicating the mosquito problem. Hunshilal develops feelings for Parveen, another scientist in the lab.
Phir Bhi Dil Hai Hindustani (2000)
Phir Bhi Dil Hai Hindustani is a satire movie in Hindi that was released in 2000 by Dreamz Unlimited (now Red Chillies Entertainment). The title was derived by the makers from lyrics in the Shree 420 (1955) song Mera Joota Hai Japani. Shah Rukh Khan and Juhi Chawla's films, directed by Aziz Mirza, focused on the TV media battles. The movie was the first project that Shah Rukh Khan, Juhi Chawla, and Mirza's new production firm tackled. The IIFA Award for Best Special Effects went to this movie. Dilip Joshi played a supporting role in this movie.

When a businessman is murdered on election night, the murderer, Mohan Joshi, is immediately detained but gets to flee during the media coverage days later. The nation is in commotion once it is claimed that he is a terrorist. In a corporate effort to terrorise the survivors into thinking that Joshi is a member of a foreign hand of bullies, many people die who had nothing to do with the rivalry between Joshi and his victim. When Joshi runs into Ajay and Ria, he tells them the real story behind the incident. It appears that the savage rape of Joshi's teenage daughter by the man he would later kill caused her death. Joshi claims that he killed the man in retaliation, almost without thinking, after revealing while on camera that this individual and his associates had been destroying everything in order to achieve their goals. He concludes, If that's terrorism, then I'm a terrorist. Joshi is later imprisoned and given a death sentence. Reporters and the general people undertake a quiet march to discover Joshi and reveal the truth on the day of his execution while carrying the Indian flag. Justice has been done, and he is now free.
One 2 Ka 4 (2001)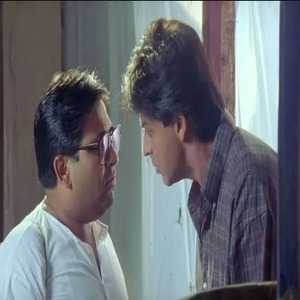 Shashilal K. Nair directed the action drama movie One 2 Ka 4 in the year 2001. Shah Rukh Khan, Juhi Chawla, and Jackie Shroff are the movie's stars. A. R. Rahman wrote the score and the soundtrack. Shah Rukh Khan's Red Chillies Entertainment now owns this movie. Dilip Joshi plays a supporting role in the movie. The name of his character was Champak.

Police officer Javed Abbas is a widowed father of four kids. Arun Verma is his partner. Javed and Arun are both sincere, diligent, and hard workers. As a result, Javed passes away under strange circumstances. Arun takes over the burden of raising Javed's four children following his passing. He has a number of issues and decides to ask Geeta Choudhary for assistance. She quickly agrees and moves in with him and the four kids. Geeta immediately strikes up a rapport with the kids, and everything seems to calm down. Arun discovers one day that his ex-death partner's was actually a homicide. He is accused of drug trafficking and bribes when he tries to conduct an investigation. Additionally, he learns that Geeta is not who she purports to be.
Dil Hai Tumhaara (2002)
Rekha, Preity Zinta, Mahima Chaudhry, Arjun Rampal, Jimmy Sheirgill, and Alok Nath feature in Kundan Shah's 2002 Indian Hindi romance drama film Dil Hai Tumhaara. Dilip Joshi played a supporting character in the movie. The movie was marketed as Zinta's star vehicle, and despite the film's initial box office disappointment, Zinta's performance was acclaimed by reviewers and led to nominations for Best Actress at a number of award shows. Nadeem-soundtrack Shravan's performed well on the charts.

Precocious Shalu has decided that she needs a job, and with the help of some little misleading information, she does manage to secure one with Khanna Industries. Dev Khanna, the owner's son, is introduced to her, and she treats him like the driver. Together, they put on a show to aid the local farmers who are struggling, and both fall in love. Angering management personnel attempt to kill Dev, but Shalu's sister Nimmi saves him while suffering a personal injury. Nimmi believes Dev is in love with her as much as she is with him since he takes care of her. After telling her mother, Sarita, about Dev, Nimmi visits Dev's father to set up their nuptials. It is at this point that Sarita learns that Shalu has been coy with Dev. The truth about Shalu's birth is revealed to her, and she complies with Sarita's demand that she quit making out with Dev. Dev must decide whether to follow suit or decide to wed Nimmi because Shalu's birth is in doubt.
Daal Mein Kala (1998)
An Indian television comedy series called Daal Mein Kala debuted in 1998 on Star Plus. The TV show's cast also includes Dharampal, Navin Nischol, and Dilip Joshi.

Women are not permitted in Ram Sinha's establishment. Ram despises women, and he wants his brothers Lakhan, Bharat, and Shatrughan to feel the same way. However, the brothers don't share Ram's viewpoint. So, anytime Ram is not present, they attempt to have fun, which ends in disaster and results in a comical situation.
Kora Kagaz (1998)
An Indian television programme called Kora Kagaz aired on Star Plus from October 27, 1998, until January 17, 2002. Asha Parekh served as the director. Salil Ankola, Amit Behl, and Renuka Shahane appeared in the 169 episodes of the show. Dilip Joshi played a supporting role in the show. Initially airing every Tuesday at 8.30 p.m. IST, the series eventually shifted to airing on every Thursday at 9 p.m. IST.

Mahesh and Pooja get married with all the pomp and ceremony that come with Indian weddings. Pooja, a worried bride, waits for her husband to join her the night following the wedding. He arrives quite late just to inform her that he has fallen in love with another woman. He leaves Pooja, a young bride who is devastated and bewildered as she tries to come to terms with this new reality, after telling her simply that he never wanted to marry her in the first place. Pooja is unwilling to go back to her parents. She remains a member of Mahesh's family, which also includes his parents and younger brother Ravi. She makes the decision to finish her courses, look for employment, and put her life back together. All of Mahesh's family members are kind and supportive of Pooja. They had no idea of his relationship with the other girl. Particularly, Pooja receives a lot of moral and emotional support from her brother-in-law Ravi, and as the series goes on, it's clear that there is growing chemistry between the two of them.
F.I.R. (2006)
An Indian police-based sitcom called F.I.R. aired on SAB TV from July 31, 2006, until January 23, 2015. Edit 2 Productions was the show's producer. In 2009, it received a nomination for the Indian Telly Awards' Best Sitcom category.

The Indian police create a first information report, or F.I.R., for every case that is under investigation.

A Haryanvi female police officer named Chandramukhi Chautala and her three subordinates, Head Constable Gopinath Gandothra, Constable Mulayam Singh Gulgule, and Constable Billu, who later joined the Chowki, are the focus of the situational comedy serial F.I.R. The programme portrayed their daily lives as they attempted to resolve each crime that was brought to Imaan Chowki, a police station in Ravanpur. In every episode, new cases are brought to the police station. A person or a group approaches with a grievance or an issue. Chandramukhi Chautala and her officers successfully resolve their case.
Agadam Bagdam Tigdam (2007)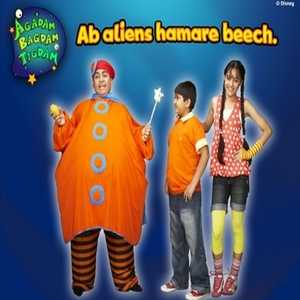 Disney Channel India aired the Indian children's sitcom Agadam Bagdam Tigdam, which was made by Contiloe Entertainment. It premiered on May 18, 2007, and is Disney's third locally produced live action Hindi language series. It is the network's third significant original programme. The show, which came after Dhoom Machaao Dhoom, was supposed to be the third in a series of five locally produced films scheduled for release within a year. The programme is based on My Parents Are Aliens, a British programme.

The adorable and entertaining Malhotra family, who are actually aliens from Zoltar, are the centre of the show. Each episode depicts a day in their attempt to conceal their identity from their neighbours and friends while they had been on Earth for nearly 12 years. The family is made up of loving working father Deepak Malhotra, his wife Priya, his daughters Sonia and Sunny Malhotra, and their buddy Tappu, who acts as the kids' adoring uncle.
Taarak Mehta Ka Ooltah Chashmah (2008)
The Hindi sitcom Taarak Mehta Ka Ooltah Chashmah, usually abbreviated as TMKOC, is based on Taarak Mehta's weekly column Duniya Ne Undha Chasma in Chitralekha magazine. Asit Kumar Modi is the producer of it. It debuted on July 28, 2008, and is currently broadcast on Sony SAB. SonyLIV also offers it digitally. The programme currently holds the record for the most episodes of an Indian daily sitcom on television.

The Gokuldham Co-operative Housing Society, an apartment building in Powder Gali, Film City Road, Goregaon East, Mumbai, is the setting for the series, which centres on the society's diverse population of residents.

In the programme, Gokuldham is also referred to as Mini India. The people of Gokuldham are depicted dealing with a variety of issues and figuring out ways to resolve them. Social topics are periodically brought up on the programme. The majority of the episodes centre around Jethalal becoming stranded in a situation and needing Taarak Mehta, his best buddy and self-described Fire Brigade, to save him. To foster harmony among differences, society members act as extended families and support one another in times of need. The Gokuldham members organise a variety of events in addition to celebrating all the holidays.

Dilip Joshi plays the role of Jethalal in the show. Media reports claim that when Dilip Joshi was chosen for the serial, the writers intended for him to play Champak Lal, also known as Bapuji. Dilip, however, declined to play this part. After that, he was invited to take on the character of Jetha Lal, and despite having many reservations about it, Dileep agreed. His choice turned out to be the right one, and he now has the audience's hearts under control.
Dilip Joshi's Career Timeline
Dilip Joshi's Controversies
Dilip Joshi's Iconic Line
With his catchphrase, Aye, paagal aurat, Dilip Joshi, alias Jethalal from the hit television programme Taarak Mehta Ka Ooltah Chashmah, became the subject of memes. However, in a recent interview, he admitted that the remark had caused some controversy.

Dilip Joshi, on a special podcast with stand-up comic Sorabh Pant, revealed that he made up the iconic phrase. Although it was very well received, he was advised never to use it again since some people found it offensive. Dilip explained that while some individuals perceived the line as being disparaging, it was meant to be viewed lightly.

Dilip Joshi claims that numerous women's organisations have voiced their opposition to this debate and that there have even been some protests against it. However, Dilip and the show's creators soon expressed regret to the public for this exchange. Dilip Joshi also mentioned during the chat that the burden of creating daily episodes has affected the writing of Taarak Mehta Ka Ooltah Chashmah. contrasting the act of writing with a factory
Dilip Joshi's Net Worth
Dilip Joshi is one of the most well-known figures in Indian television history, but it is also true that he put in a lot of effort over many years to accomplish this feat. A lot of people are unaware that Dilip Joshi once received Rs. 50 for a job. Therefore, he did not achieve popularity suddenly; rather, it took him many years of struggle to get to the point where he now charges lakhs for a single episode.

Dilip Joshi's Net Worth is estimated to be approximately $6 million US or 43 crores INR, as of 2022. Jethalal Champaklal Gada, played by Dilip Joshi, is without a doubt the heart and soul of the well-liked television programme Taarak Mehta Ka Ooltah Chashmah. One of the top-paid actors on the show, Dilip reportedly makes over Rs. 1.5 lakh per episode, according to numerous sources. Dilip Joshi lives in a beautiful apartment in Mumbai. His car collection is modest and includes Audi 7 and an Innova.

Dilip Joshi returned to film with Kunal Kemmu's Dhoondte Reh Jaaoge in addition to Taarak Mehta Ka Ooltah Chashmah. Despite the movie's OTT release, Dilip's huge fan following was thrilled to have him back in the industry. Dilip Joshi reportedly makes a significant amount of money from appearing as a special guest at various events and activities. He also works as a brand ambassador for a number of well-known corporations and receives funding from sponsorships.
Dilip Joshi's Awards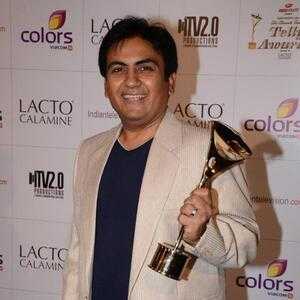 2009: 9th Indian Telly Awards- Best Actor in a Comic Role (Popular) for Tarak Mehta Ka Ooltah Chashmah
2010: 3rd Boroplus Gold Awards- Best Comic Actor (Popular) for Tarak Mehta Ka Ooltah Chashmah
2010: 10th Indian Telly Awards- Best Actor in a Comic Role for Tarak Mehta Ka Ooltah Chashmah
2011: 4th Boroplus Gold Awards- Best Comic Actor (Popular) for Tarak Mehta Ka Ooltah Chashmah
2011: BIG Star Entertainment Awards- Most Entertaining Actor for for Tarak Mehta Ka Ooltah Chashmah
2011: Apsara Awards- Best Actor is Drama Series for Tarak Mehta Ka Ooltah Chashmah
2012: 11th Indian Telly Awards- Best Actor in a Comic Role for Tarak Mehta Ka Ooltah Chashmah
2012: 5th Boroplus Gold Awards- Best Comic Actor (Popular) for Tarak Mehta Ka Ooltah Chashmah
2012: People's Choice Awards India- Best TV Actor- Comedy for Tarak Mehta Ka Ooltah Chashmah
2012: 12th Indian Television Academy Awards- Best Actor- Comedy for Tarak Mehta Ka Ooltah Chashmah
2013: 12th Indian Telly Awards- Best Actor in a Comic Role (Popular) for Tarak Mehta Ka Ooltah Chashmah
2014: Zee Gold Awards- Best Actor in Comic Role (Male) for Tarak Mehta Ka Ooltah Chashmah
2014: 14th Indian Television Academy Awards- Best Actor- Comedy for Tarak Mehta Ka Ooltah Chashmah
2016: Zee Gold Awards- Best Actor in Comic Role (Male) for Tarak Mehta Ka Ooltah Chashmah
2018: Zee Gold Awards- Best Actor- Comedy for Tarak Mehta Ka Ooltah Chashmah
2019: 15th Indian Telly Awards- Best Actor in a Comic Role (Jury) for Tarak Mehta Ka Ooltah Chashmah
2022: 21st Indian Television Academy Awards- Best Actor- Comedy TV for Tarak Mehta Ka Ooltah Chashmah
Dilip Joshi's Interesting Facts
Dilip Joshi began his career as a backstage performer on the commercial stage, earning Rs 50 per role
Dilip Joshi performed in Gujarati theatre for more than 25 years; his final performance was Daya Bhai Do Dhaya, which ended in 2007.
Before Dilip Joshi signed on to star in Taarak Mehta Ka Ooltah Chashmah in 2008, he had been jobless for a full year.
Dilip Joshi was first chosen to play Champaklal Gada, but changed his mind because he felt Jethalal would be a better fit.
According to media sources, Dilip Joshi receives Rs 1.50 lakhs per episode to play Jethalal. He is reputedly the show's highest-paid actor.
Dilip Joshi's on-screen father is younger than him. Amit Bhatt who plays Jethalal's father, Champaklal, is four years younger to Joshi.
Social Media
Frequently Asked Questions