Mandar Jadhav
Mandar Jadhav
Book video @

₹3499
Secured & Safe Payments
---

Buy For

₹3324
Extra ₹175 off on this booking
Instagram DM

Free Combo
Celebrity shares message on Insta handle
Members Only

Flat 15% Off
Additional discount for Prime Users
---
Shreyas
9th December, 2022
Good
Money-back Guarantee!
If for some reason, your request could not be completed, we'll refund your money within 3-5 working days.
Need help?
Reach out to us on WhatsApp or Email for queries. Our support team shall get back to you within 2-3 working days.
Secured & safe payments
Every transaction is 100% safe. Your payment details are encrypted during the transaction to safeguard your data.
Book a Personalised video message from Mandar Jadhav and surprise your family and friends.
Book a Wish From Mandar Jadhav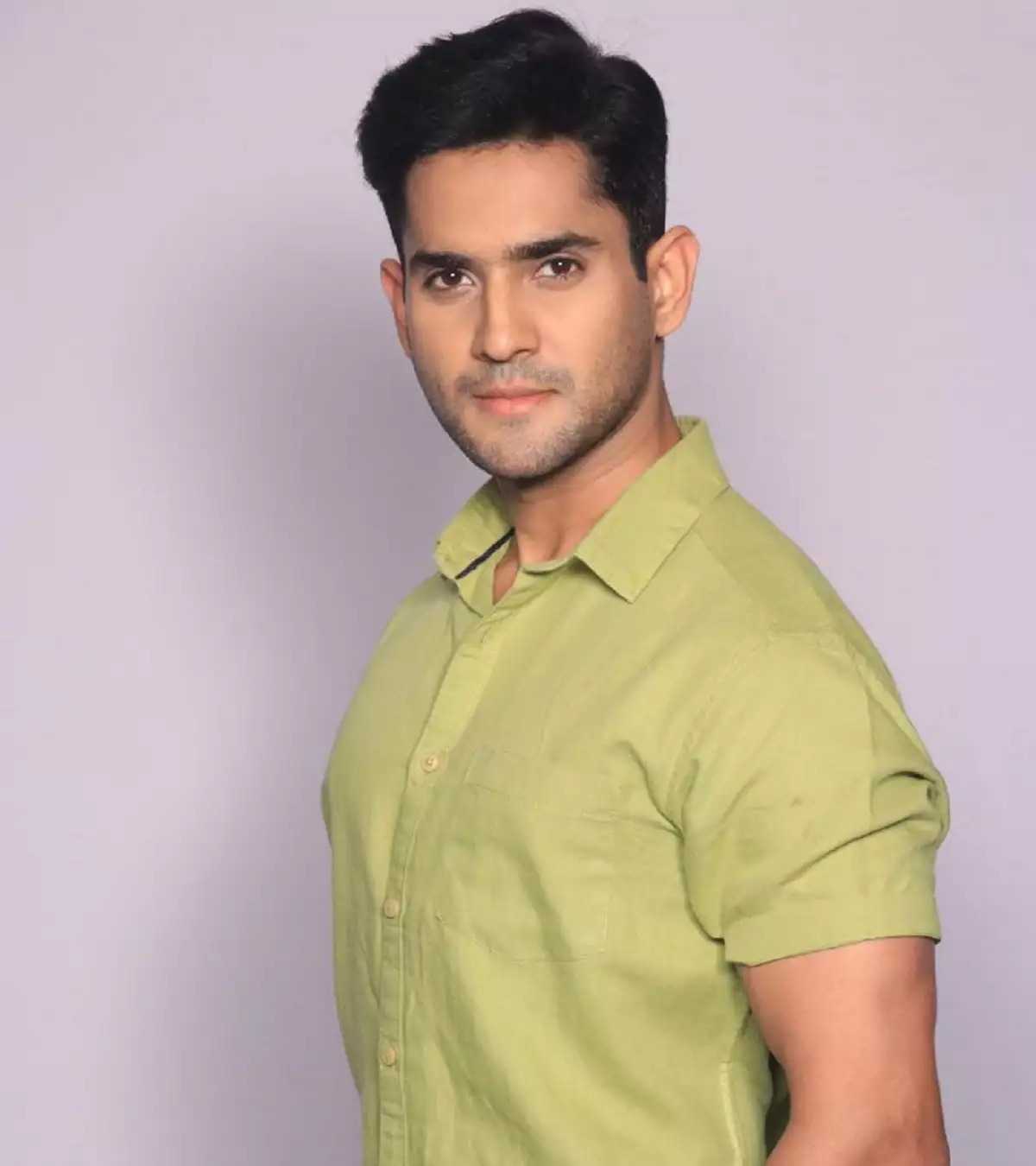 Are you seeking a unique and unforgettable way to celebrate your special occasions? Look no further! We are thrilled to announce an exclusive opportunity to book personalised wishes from the renowned Bollywood actress and dancer Mandar Jadhav for birthdays, anniversaries, weddings, festivals, and more!
Imagine the delight on your loved one's face as they receive a heartfelt video message directly from Mandar Jadhav, specially created just for them. Whether it's a birthday surprise, an anniversary celebration, a wedding gift, or any other special occasion, Mandar Jadhav's personalised wishes will make the moment truly memorable.
Book an Invitation From Mandar Jadhav
Are you planning a milestone event and want to make your invitations truly remarkable? We are thrilled to introduce a unique opportunity to book personalised invitation messages from Mandar Jadhav.
Imagine the excitement on your guests' faces when they receive a one-of-a-kind invitation directly from Mandar Jadhav himself. Whether it's a birthday extravaganza, an anniversary celebration, a wedding affair, or any other special occasion, Mandar Jadhav's personalised invitation messages will add an unforgettable touch of glamour and warmth.
Book a Motivation Video Message From Mandar Jadhav
Are you searching for a unique and impactful way to uplift and motivate your loved ones who are struggling? Book personalised motivational messages from Mandar Jadhav. Whether it's a friend facing a setback, a family member in need of a boost, or anyone going through a difficult phase, Mandar Jadhav's personalised motivational messages will ignite a spark of hope and motivation.
Why Should You Book A Personalised Wish From Mandar Jadhav?
A Touch of Stardom:

Mandar Jadhav's charisma and talent have won the hearts of millions. Now, you can bring his star power directly to your loved ones, making their day extraordinary and full of star-studded glamour.

Heartfelt and Personalised Messages:

Mandar Jadhav will pour his heart into creating personalised messages tailored to the recipient and occasion. From heartfelt birthday greetings to warm anniversary wishes, his messages will leave a lasting impression and touch the recipient's soul.

Exclusive Content:

Each personalised wish from Mandar Jadhav will be unique and exclusive. You can expect his warm smile, infectious energy, and genuine emotions to make the recipient feel truly special and cherished.

Flexibility and Variety:

Whether it's a video message, a voice note, or a virtual meet-and-greet, we offer various options to suit your preferences and occasion. You can choose the perfect way to surprise your loved ones and make their day even more magical.

Unforgettable Memories:

Mandar Jadhav's personalised wishes will create lifelong memories for both you and your loved ones. They will treasure the personalized video or voice message, relishing the joy and excitement of receiving greetings from a beloved star.
Life Story
Mandar Jadhav, a gifted and versatile Indian television and film actor, has carved a niche for himself in the world of entertainment. With his undeniable talent and captivating on-screen presence, Mandar has left an indelible mark on the hearts of viewers across the nation.
Rising to prominence with his stellar portrayal of Jaydeep Shirke-Patil in Star Pravah's Marathi television show, Sukh Mhanje Nakki Kaay Asta, Mandar has proven his mettle as a leading man. His powerful performance in this beloved series has resonated with audiences, earning him widespread acclaim and admiration.
As he continues to blaze a trail through the Indian television and film industry, there's no doubt that Mandar Jadhav's star will only continue to rise. With a bright future ahead and an ever-growing list of accomplishments under his belt, Mandar is truly a force to be reckoned with in the world of entertainment.
Love found its way into Mandar's life when he met the enchanting Mitika Sharma. Their love blossomed into a beautiful marriage, and together, they brought two little stars into the world: Hridaan and Hrehaan Jadhav. The couple's journey as a family continues to be filled with love, laughter, and moments to cherish.
Childhood
On the 16th of November 1987, a star was born in the bustling city of Mumbai, Maharashtra. As a true Sagittarius, Mandar possesses an adventurous spirit and a zest for life. As of 2023, he celebrates 38 years of life's rich experiences.
Mandar Jadhav, a name synonymous with the glamour of Indian cinema, is the offspring of the renowned Bollywood couple, Subhash Jadhav and Rina Jadhav. Growing up, Mandar shared a strong bond with his sibling, Meghan Jadhav, who would later become a popular soap opera actress in her own right.
Education
Mandar Jadhav's educational journey began in the esteemed Shardashram Vidyamandir International School, located in the heart of Mumbai, Maharashtra. Here, he was nurtured and guided by dedicated educators who helped shape his early years and instilled in him the values and knowledge required for success.
Upon completing his schooling, Mandar continued to pursue his academic interests at the prestigious D.G. Ruparel College of Arts, Science, and Commerce in Mumbai, Maharashtra. This esteemed institution provided him with an enriching environment where he could further develop his skills and broaden his horizons.
Through hard work, determination, and the support of his mentors, Mandar Jadhav triumphantly earned his degree, graduating as a well-rounded individual, ready to embrace the challenges and opportunities that life had in store for him.
Career
In 2007, Mandar Jadhav embarked on his illustrious acting career with the captivating TV serial, Say Salam India: Let's Bring the Cup. His talent and passion for the craft shone through, leading him to land a role in the mythological TV show, Mahaveer Hanuman. This marked the beginning of a remarkable journey for the actor, as he continued to captivate audiences with his performances in various television series.
Throughout his career, Mandar Jadhav has graced the screens with his presence in numerous popular shows, including Veer Shivaji, Jai Shri Krishna, Lakhon Mein Ek, Savdhaan India, and Pyaar Ka Dard Hai Meetha Meetha Pyaara Pyaara. His versatility as an actor has allowed him to explore diverse roles, leaving a lasting impression on viewers.
Mandar Jadhav's fame reached new heights when he starred in the beloved Marathi television show, Sukh Mhanje Nakki Kaay Asta. Not limiting himself to the small screen, Mandar expanded his repertoire by appearing in a handful of movies, further showcasing his acting prowess. His journey took an exciting turn when he featured in the historical drama serial, Razia Sultan.
In 2021, Mandar Jadhav continued to shine in the world of television with his role in the engaging TV show, Mulgi Zali Ho. As a prominent character, he has once again captured the hearts and minds of viewers, solidifying his status as a versatile and accomplished actor in the industry.
Awards
Mandhar Jadhav has won the Best Face award at Star Pravah Parivaar Puraskar 2021 for his portrayal in Sukh Mhanje Nakki Kaay Asta.
Mandar Jadhav's journey in the world of television and comedy is a testament to his talent, creativity, and perseverance. As he continues to delight and entertain audiences, there is no doubt that Gaurav's star will continue to shine brightly in the years to come.
We encourage you to book well in advance to secure your personalised wishes from Mandar Jadhav. Make your special occasions truly extraordinary with a touch of Mandar's warm wishes and star-studded charm. Book now and create cherished memories that will be treasured for a lifetime! #JustTringIt
| | |
| --- | --- |
| Real Name | Mandar Jadhav |
| Profession | Actor |
| Celebrity Type | TV Star |
| Age | 38 Years as of 2023 |
| Date Of Birth | 16 Nov 1987 |
| Birthplace | Mumbai |
| Marital Status | Married |
| Zodiac Sign | Scorpio |
| Nationality | Indian |
| City of Residence | Mumbai |
| Height | 5 feet 9 inches |
| Weight | 74kgs |
| Notable Work | Savdhaan India |
| Net Worth in INR | Rs 40 crores |
| Net Worth in USD | $5 million |
| Instagram ID | @mandarjadhavofficial |
| Instagram Followers | 170k+ |
---
Frequently asked questions
No, Mandar Jadhav is not on twitter.
@mandarjadhavofficial is Mandar Jadhav's Instagram handle.
Yes, Mandar Jadhav is married to Mitika Sharma.
Mandar Jadhav's birthday is on 16 November 1987.
Mumbai is his birthplace.
YES! You can easily get a personalised video message from Mandar for yourself or your friend on www.tring.co.in.
Travelling and dancing are Mandar Jadhav's hobbies.
Mandar Jadhav was born in Mumbai, Maharashtra.
Yes,Mandar Jadhav is married to Mitika Sharma.
Mandar Jadhav is married to Mitika Sharma.
Mandar Jadhav is popularly known for his appearances in the popular Marathi television show Sukh Mhanje Nakki Kaay Asta.
Mandar Jadhav's zodiac sign is Saggittarius.
Mandar Jadhav's age is 35 years as of 2020.
Mandar Jadhav is a graduate.
Mandar Jadhav graduated from Ruparel College in Mumbai
Mandar Jadhav completed his primary education at Shardashram Vidya Mandir School.
Mandhar Jadhav made his acting debut in the television show ' Say Salam India: Let's Bring the Cup' in 2007.
Mandhar Jadhav is very active on his Instagram his handle is mandarjadhavoffical.