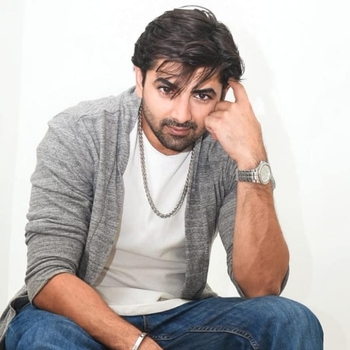 Shehzad Shaikh
Shehzad Shaikh
Book video @

₹4999
Secured & Safe Payments
---

Buy For

₹4749
Extra ₹250 off on this booking
Members Only

Flat 15% Off
Additional discount for Prime Users
---
Money-back Guarantee!
If for some reason, your request could not be completed, we'll refund your money within 3-5 working days.
Need help?
Reach out to us on WhatsApp or Email for queries. Our support team shall get back to you within 2-3 working days.
Secured & safe payments
Every transaction is 100% safe. Your payment details are encrypted during the transaction to safeguard your data.
Book a Personalised video message from Shehzad Shaikh and surprise your family and friends.
Book a Wish From Shehzad Shaikh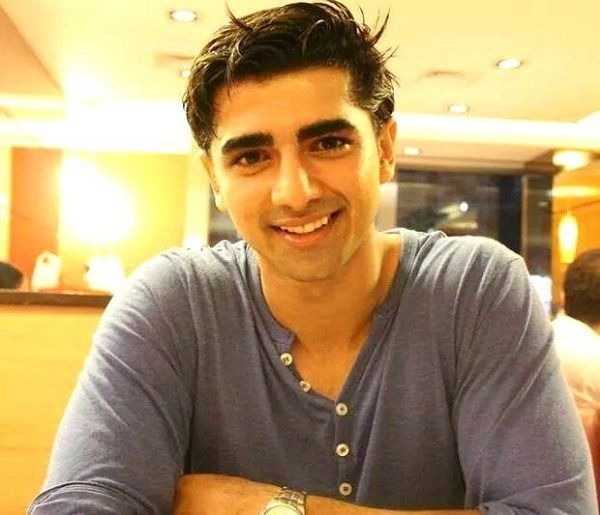 Are you seeking a unique and unforgettable way to celebrate your special occasions? Look no further! We are thrilled to announce an exclusive opportunity to book personalised wishes from the renowned Bollywood actress and dancer Shehzad Shaikh for birthdays, anniversaries, weddings, festivals, and more!
Imagine the delight on your loved one's face as they receive a heartfelt video message directly from Shehzad Shaikh, specially created just for them. Whether it's a birthday surprise, an anniversary celebration, a wedding gift, or any other special occasion, Shehzad Shaikh's personalised wishes will make the moment truly memorable.
Book an Invitation From Shehzad Shaikh
Are you planning a milestone event and want to make your invitations truly remarkable? We are thrilled to introduce a unique opportunity to book personalised invitation messages from Shehzad Shaikh.
Imagine the excitement on your guests' faces when they receive a one-of-a-kind invitation directly from Shehzad Shaikh himself. Whether it's a birthday extravaganza, an anniversary celebration, a wedding affair, or any other special occasion, Shehzad Shaikh's personalised invitation messages will add an unforgettable touch of glamour and warmth.
Book a Motivation Video Message From Shehzad Shaikh
Are you searching for a unique and impactful way to uplift and motivate your loved ones who are struggling? Book personalised motivational messages from Shehzad Shaikh. Whether it's a friend facing a setback, a family member in need of a boost, or anyone going through a difficult phase, Shehzad Shaikh's personalised motivational messages will ignite a spark of hope and motivation.
Why Should You Book A Personalised Wish From Shehzad Shaikh?
A Touch of Stardom:

Shehzad Shaikh's charisma and talent have won the hearts of millions. Now, you can bring his star power directly to your loved ones, making their day extraordinary and full of star-studded glamour.

Heartfelt and Personalised Messages:

Shehzad Shaikh will pour his heart into creating personalised messages tailored to the recipient and occasion. From heartfelt birthday greetings to warm anniversary wishes, his messages will leave a lasting impression and touch the recipient's soul.

Exclusive Content:

Each personalised wish from Shehzad Shaikh will be unique and exclusive. You can expect her warm smile, infectious energy, and genuine emotions to make the recipient feel truly special and cherished.

Flexibility and Variety:

Whether it's a video message, a voice note, or a virtual meet-and-greet, we offer various options to suit your preferences and occasion. You can choose the perfect way to surprise your loved ones and make their day even more magical.

Unforgettable Memories:

Shehzad Shaikh's personalised wishes will create lifelong memories for both you and your loved ones. They will treasure the personalised video or voice message, relishing the joy and excitement of receiving greetings from a beloved star.
Life Story
Shehzad Shaikh, a distinguished Indian actor, has made his mark in the entertainment industry with his captivating performances and undeniable charm. Born on the 17th of May in 1992, Shehzad hails from the vibrant city of Ahmedabad, Gujarat. As of 2023, he is 31 years old and falls under the Zodiac sign of Taurus, which is known for its determination, loyalty, and artistic nature.
Shehzad's passion for acting can be traced back to his roots, as he is the son of the accomplished Pakistani actor, director, and producer Jawed Sheikh. Growing up in a family deeply entrenched in the world of entertainment, Shehzad was exposed to the magic of cinema and the performing arts from an early age. This undoubtedly fueled his own desire to pursue a career in acting and follow in his father's footsteps.
With his striking presence and natural talent, Shehzad Shaikh has managed to carve out a niche for himself in the competitive entertainment industry. His dedication to his craft and his ability to immerse himself in the characters he portrays have earned him the admiration and respect of both viewers and industry professionals alike.
Career
Shehzad Shaikh, a remarkable Indian actor, has been making waves in the entertainment industry with his diverse and compelling performances. His journey began in 2011 with his acting debut in the television series Dreamers. Since then, Shehzad has captivated audiences with his roles in an array of successful shows, including the comedy Annie Ki Ayegi Baraat (2012) and the tender teen romance Choti Si Zindagi (2016).
In 2020, Shehzad's portrayal in the series Raaz-e-Ulfat garnered widespread acclaim, further cementing his reputation as a versatile and talented actor. He continued to push boundaries in 2021 by taking on the challenging role of the antagonist Sahil in HUM TV's Phaans, showcasing his ability to bring depth and nuance to even the darkest of characters.
Shehzad's prowess isn't limited to television alone, as he has also made a significant impact on the big screen. His filmography includes memorable roles such as a troubled Punjabi lover in the comedic telefilm Main Kukkoo Aur Who (2013), a passionate cricketer in the sports drama Main Hoon Shahid Afridi (2013), and an introverted romantic lead in the heartwarming comedy Karachi Se Lahore (2015). Each of these films was a box office success, further solidifying Shehzad's status as a bankable and versatile actor.
In 2021, Shehzad Shaikh teamed up with Kinza Hashmi to co-star in the comedy telefilm Pyar Mein Blind, which was released on Eid-ul-Adha. The film's success further demonstrated his ability to captivate audiences with his on-screen presence and natural charm.
Shehzad's popularity extends beyond the screen, as he boasts a massive fan following on his Instagram account (@shehzadss). His fans adore and admire him for his exceptional performances and his dedication to his craft.
With his ever-growing repertoire of roles and his unwavering commitment to excellence, Shehzad Shaikh continues to enchant audiences and leave an indelible mark on the world of entertainment. As he takes on new challenges and explores new characters, there is no doubt that his star will continue to rise, captivating viewers for years to come.
As Shehzad Shaikh continues to hone his skills and take on new challenges, there is no doubt that he will continue to captivate audiences and leave a lasting impression on the world of acting. With a bright future ahead and a strong foundation in the industry, Shehzad Shaikh is undoubtedly poised for even greater success and recognition in the years to come.
We encourage you to book well in advance to secure your personalised wishes from Shehzad Shaikh. Make your special occasions truly extraordinary with a touch of Shehzad's warm wishes and star-studded charm. Book now and create cherished memories that will be treasured for a lifetime! #JustTringIt
| | |
| --- | --- |
| Real Name | Shehzad Shaikh |
| Profession | Actor |
| Celebrity Type | TV Star |
| Age | 31 Years as of 2023 |
| Date Of Birth | 01 Jan 1970 |
| Birthplace | Ahmedabad, Gujarat |
| Marital Status | Married |
| Zodiac Sign | Taurus |
| Nationality | Indian |
| City of Residence | Ahmedabad, Gujarat |
| Height | 5 feet 11 inches |
| Weight | 70kgs |
| Notable Work | Annie Ki Ayegi Baraat |
| Net Worth in INR | Rs. 7 Crore |
| Net Worth in USD | $5 million |
| Instagram ID | @shahzadsheikh37 |
| Instagram Followers | 912k+ |
---
Frequently asked questions
Shehzad Shaikh is an Indian Actor.
Shehzad Shaikh's birthday is on the 17th of May.
Shehzad Shaikh's age is 31 years (as of 2023).
Shehzad Shaikh was born in Ahmedabad, Gujarat, India.
Yes, you can easily book a personalised wish from Shehzad Shaikh via Tring.
Shehzad Shaikh's Instagram ID is @shehzadss.
Shehzad Shaikh's Twitter ID is @shehzad_s.
No, Shehzad Shaikh is not married yet (as of 2022).
Shehzad Shaikh's Zodiac sign is Taurus.
Shehzad Shaikh is a graduate (field of study is unknown).
Shehzad Shaikh's first show was Dreamers.
Shehzad Shaikh's phone number is not available.