Yash | Biography, Movies, Career, Family, Net Worth

Zeenat Sayyed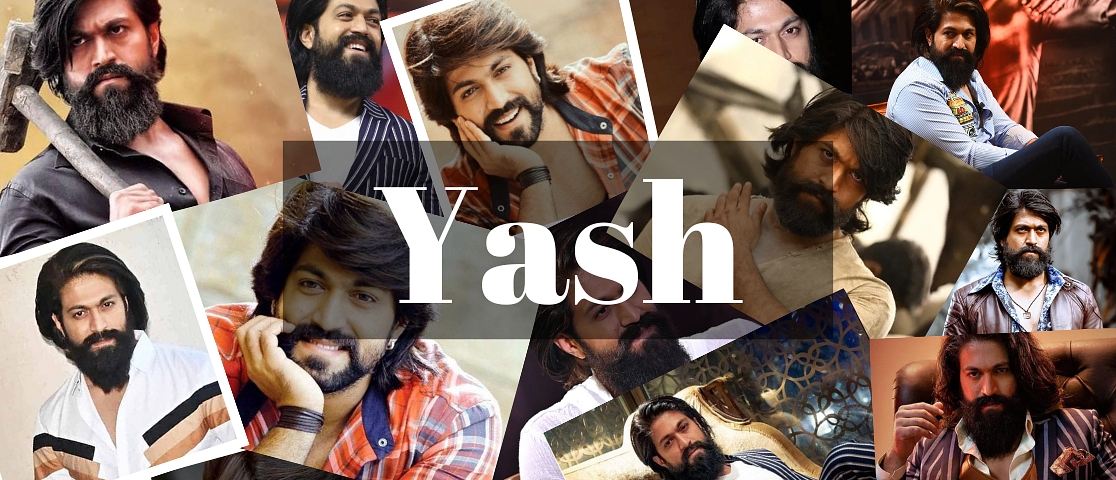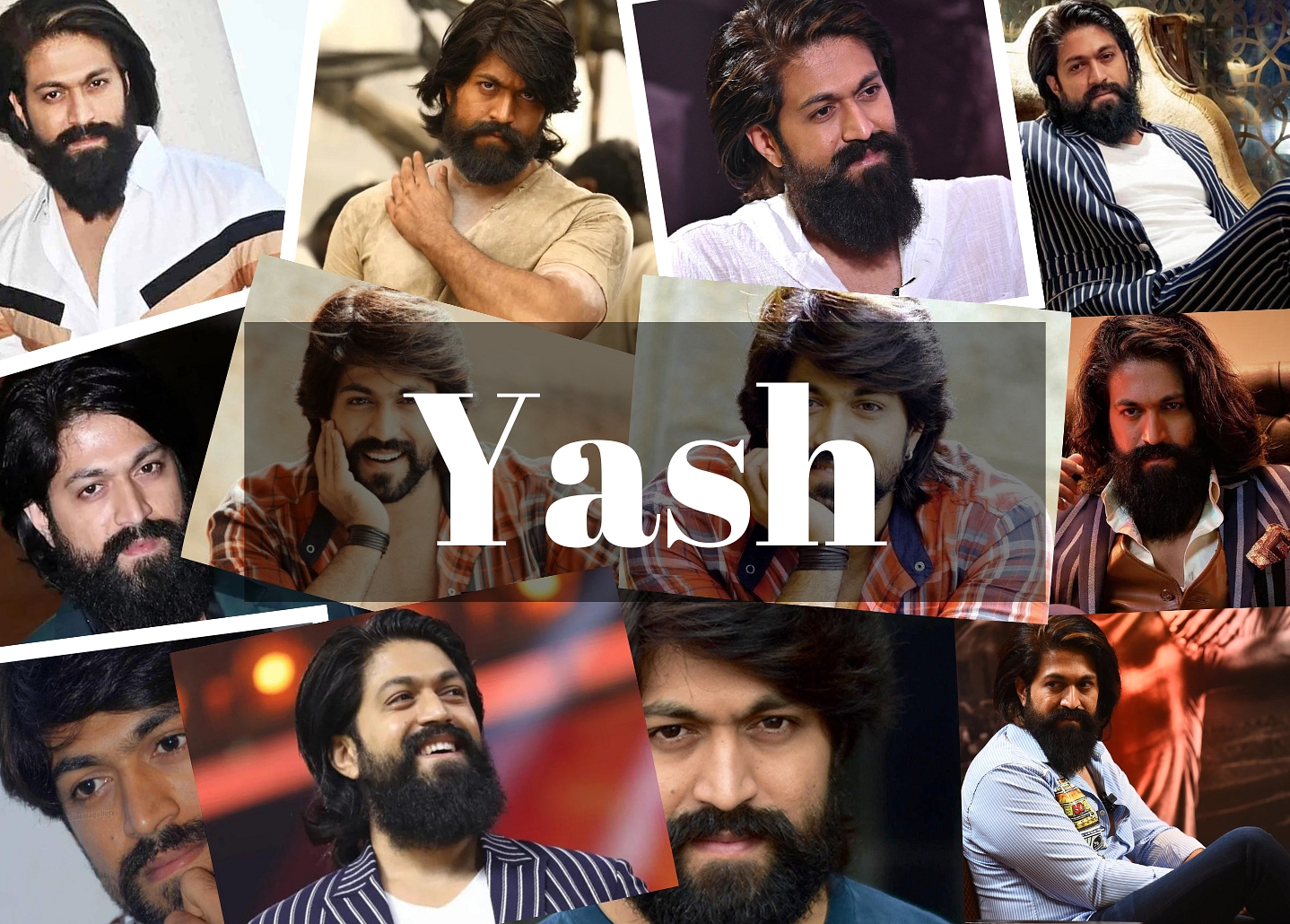 Yash's Biography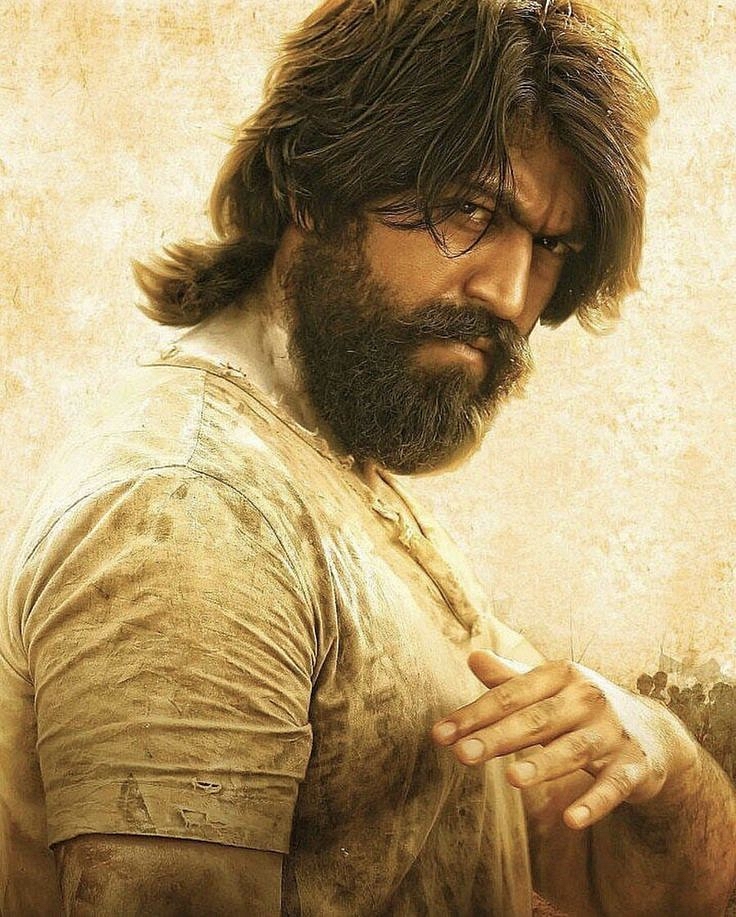 Yash's Full Name is Naveen Kumar Gowda, better known by his stage name Yash an Indian Actor who performs in Kannada movies. Yash's Birthday is on the 8th of January. 1986 is Yash's Birthyear. Yash's Birthplace is Boovanahalli, a village in Hassan, Karnataka. He has received three South Filmfare Awards. As of 2022, Yash's Age is 36Years. Yash's Zodiac Sign is Capricorn.

In the 2000s, Yash made cameos in a number of television shows to launch his career. In 2007 he made his feature debut in Jambada Hudugi. A breakthrough for Yash came with the 2008 love movie Moggina Manasu, for which he won the Filmfare Award for Best Supporting Actor. Rocky (2008), his debut movie in a major role, garnered negative reviews from critics and performed poorly at the box office. He then went on to star in a string of financially successful romance movies, and in 2012, he was nominated for his first Filmfare Award for Best Actor in a Drama.

Yash was able to achieve widespread recognition in India and won his second Filmfare Award for Best Actor thanks to the pan-India success of Prashanth Neel's 2018 period action thriller K.G.F: Chapter 1, which broke the record for the highest-grossing Kannada movie. His portrayal in the follow-up, K.G.F: Chapter 2 (2022), the third-highest-grossing Indian movie of all time, garnered him additional recognition. Through the YashoMarga Foundation, Yash supports a number of charitable and humanitarian projects. Radhika Pandit is Yash's wife, who is an actress by Profession.
Talk To Similar Celebrities
Yash's Childhood and Yash's Family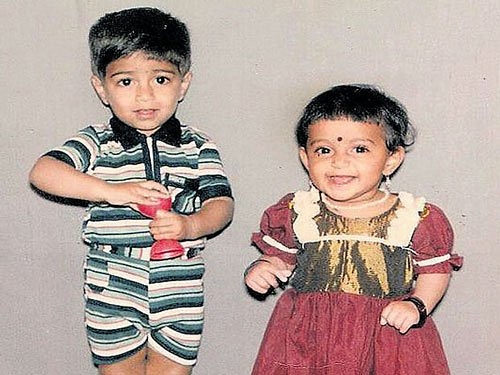 Yash was born on January 8th, 1986 in the village of Boovanahalli, Hassan, Karnataka. He was given two names: officially Naveen and Yashwanth by his mother's side of the family. They decided on Yashwanth because they thought the astrological requirements of his birth time demanded a name that began with the letter Y. (ya). Yash was referred to as Nanjundeshwara in accordance with a Hindu tradition that sees children given a deity's epithet (poison-drinker god, referring to Shiva). He was given the recommendation to use a stage name by other actors in the business before beginning his performing career. He abbreviated Yashwanth to Yash in order to stand out as a unique name for an actor in Karnataka. His mother Pushpa was a stay-at-home mom, while his father Arun Kumar Gowda worked as a driver for the Karnataka State Road Transport Corporation and later the Bangalore Metropolitan Transport Corporation.

Yash has a younger sister named Nandini who is wed a computer engineer. Yash took part in theatre and dance events at his Mysore school because he always wanted to be an actor. When he was young, he frequently volunteered at the family's supply store. After grade 10, Yash intended to drop out of school and focus only on acting, but his parents insisted that he finish senior high. He spent his entire scholastic career attending classes at the Mahajana Education Society.
Yash's Marriage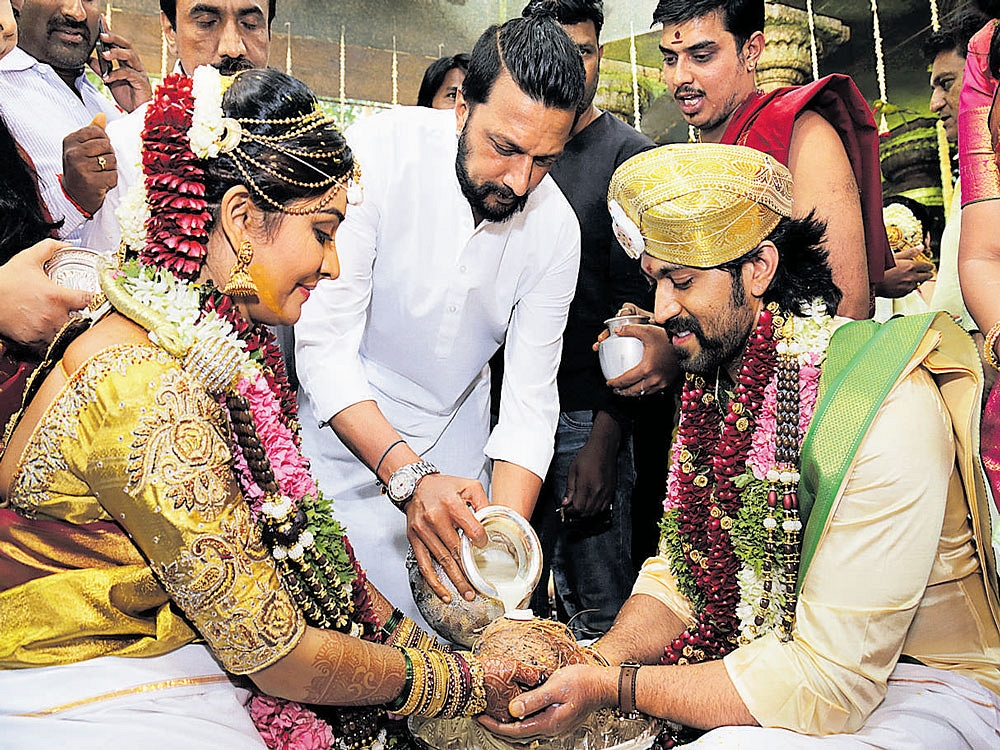 One of Sandalwood's most adored couples, both on and off the screen, is Yash and Radhika Pandit. They started their adventure together on television, have supported each other ever since, and are now the parents of two adorable children.

In an interview, Yash stated that We weren't in a conventional dating environment. Eventually, we used to be pretty close friends who would freely share anything. I used to divulge every little aspect of my life. I used to express my excitement with her when I had anything to be excited about in my career. The same was true of my private life as well.

Through which Radhika replied, We used to talk about projects because we were such close friends. I would say things like, You know, this man asked me out. What do you think? That was how transparently close we were to one another. But even I don't know when he thought he fell in love with me, so you'll have to ask him that. On the sets of Nanda Gokula in 2007, Yash and Radhika Pandit became friends. After working together on films, they grew close friends before starting to date, although they kept their relationship a secret for many years.

Following the release of Mr. and Mrs. Ramachari, their third collaborative film, media rumors about the nature of their relationship grew more intense. On August 12, 2016, at a private celebration with their close friends and family, they got engaged in Goa. They were married on December 9, 2016, in Bangalore, after a week of ceremonies leading up to the event, which was attended by well-known Karnataka politicians and celebrities. At Bangalore Palace, two different wedding celebrations were organized: one for friends and family and another for fans.
Yash's Struggle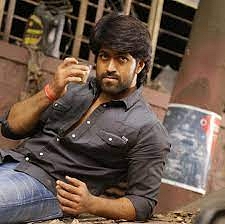 Yash's father wanted him to become a government official, and his parents initially disapproved of his desire to pursue acting. At the age of 16, they gave in and permitted him to relocate to Bangalore to work on a movie as an assistant director in 2003. However, they stipulated that he would not be permitted to return if he did. After barely two days of filming, the project was shelved, but Yash chose to remain in Bangalore. He stated he had ₹300 (equivalent to ₹940 or US$12 in 2020) with him at the time. He joined the Benaka theatrical ensemble, a theatre company founded by playwright B. V. Karanth. He was employed as a backstage assistant and received a daily wage of Rs. 50.

Later, Yash worked as a backup performer and, in 2004, he took on the role of Balarama for a play. He finished his Bachelor of Arts at Bangalore's K.L.E. College while continuing to work in theatre, choosing journalism and psychology as optional courses. The same year, he made his television debut with the teleserial Uttarayana. He was given the chance to work with Radhika Pandit in the 2005 television series Nanda Gokula. He then made appearances in a number of additional teleserials, including Preeti Illada Mele and Male Billu by T. N. Seetharam. Once Yash had a reliable source of income, his parents relocated to Bangalore to live with him. He was given parts in seven movies during this time, but he insisted on having the scripts for each movie made.
Yash's Career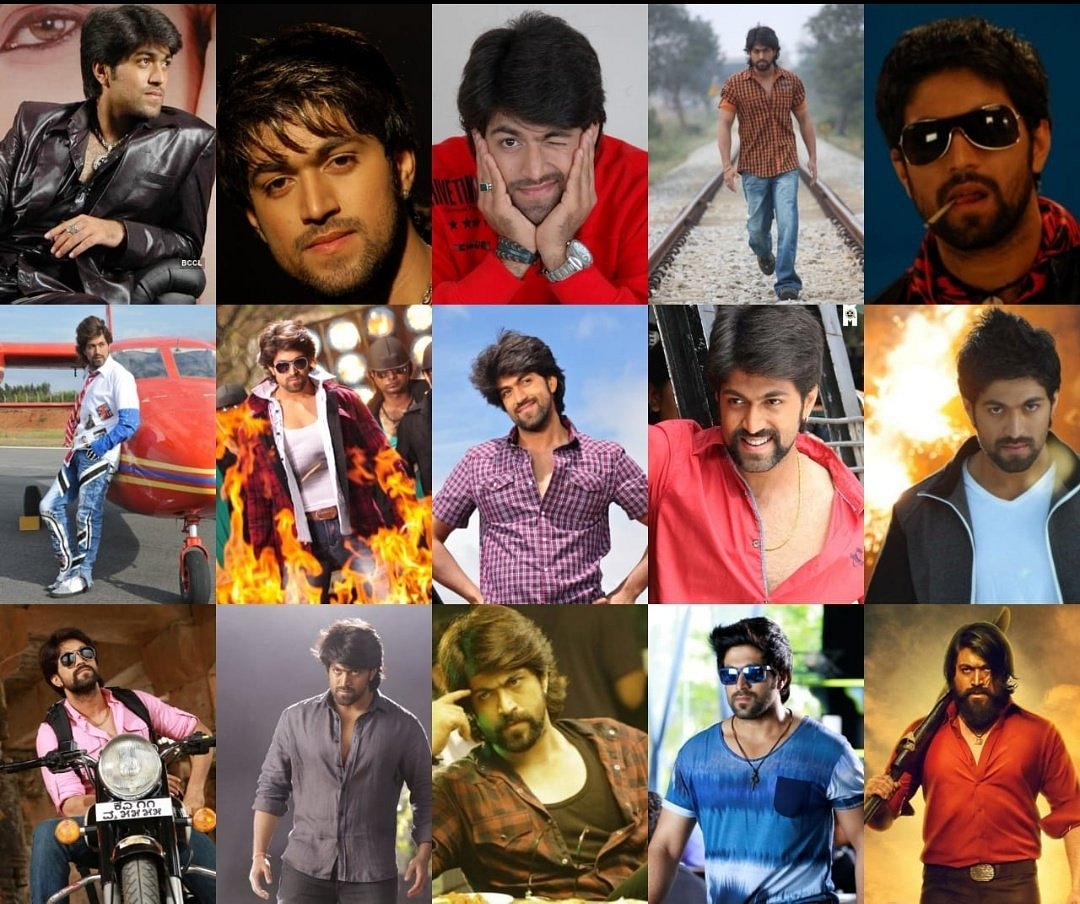 In Priya Hassan's Jambada Hudugi, where he played a guy whose infertile wife sought uterine transplantation, Yash made his acting debut in 2007. Then, by chance, Shashank saw Yash perform on an episode of Preeti Illada Mele and was impressed with his work. For Preeti Illada Mele, Yash was sporting a beard, but Shashank got in touch with him and persuaded him to go clean-shaven for the part. Despite its writing, R.G. Vijayasarathy of Rediff.com thought the movie worked and praised Yash's performance among the male cast as being particularly strong. At the 56th Filmfare Awards South, his performance earned him the Filmfare Award for Best Supporting Actor in Kannada. The movie is regarded as Yash's breakout effort.
Following the success of the K.G.F films, Yash became a pan-Indian superstar and is listed in the media as one of the few South Indian actors who have a following in North India. According to him, while his popularity in the Kannada industry came gradually over time, afterward widespread acclaim came about overnight. He was referred to be the poster boy of Kannada cinema by Janani K. in a 2022 article for India Today since he was the most well-known member of that sector of the Indian film industry. He was the first Kannada actor to be on the Forbes India cover in 2019.
Yash First Movie: Jambada Hudugi (2007)
The 2007 Kannada-language romance drama film Jambhada Hudugi was helmed by Priya Hassan. She plays a prominent role in the movie, and Jai Akash makes his Kannada debut alongside Yash. The movie ran for 100 days and was a financial success. In this film, actor Yash made his acting debut. In Priya Hassan's Jambada Hudugi, where he played a guy whose infertile wife sought uterine transplantation, Yash made his acting debut in 2007.
Rocky (2008)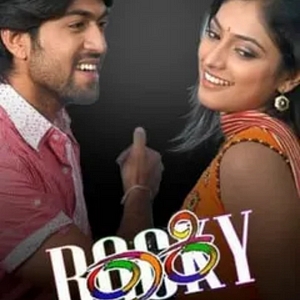 In the love story Rocky (2008), Yash co-starred with Bianca Desai in the lead role as a college student having a strained connection with his parents. Vijayasarathy, who thought he was promising in Jambada Hudugi and Moggina Manasu, stated that Rocky turned out to be a critical and financial flop and that he appears uneasy here since the role lacks coherence.
Rocky is an Indian love drama film in the Kannada language, which was written and directed by S. K. Nagendra Urs. Along with Jai Jagadish, Ramesh Bhat, and Santhosh playing important roles, the movie also stars Yash and newbie Bianca Desai. Venkat-Narayan wrote the soundtrack and original score for the movie. Despite being a fantastic original film, most critics who attempted to compare Rocky to other foreign-language films had negative reactions.
Lucky (2012)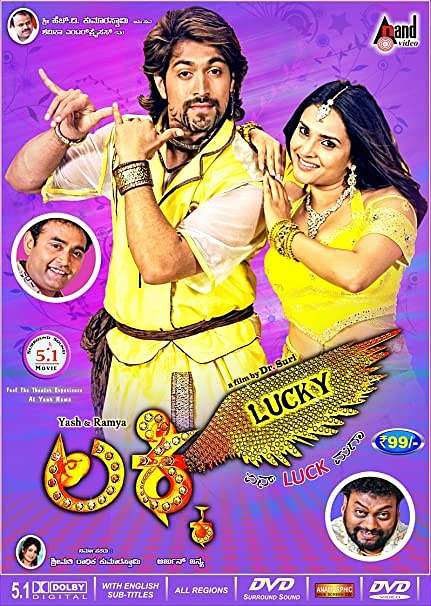 Lucky is a love story comedy He was cast as Lucky, an aspiring commercial director who changes his identity to Vicky and undergoes an unrecognizable makeover, in Lucky. Vicky attempted to win over radio host Gowri (played by Ramya) but discovered that she was in love with Lucky. The relaxing, feel-good movie received praise from Rediff.com's Srikanth Srinivasa, who also noted that Yash looks dazzling in the second half as the well-behaved Vicky but is equally at comfortable in his previous guise as Lucky. The Indo-Asian News Service, on the other hand, was criticized for being predictable, contradictory, and irrational and for featuring Yash, who scores well as a dancer, but who was hated for his chemistry with Ramya.

Lucky is a 2012 Kannada-language romantic comedy film that was helmed by dentist Dr. Suri, who is also the film's writer and producer. Its primary actors are Yash and Ramya. The music for the film was composed by Arjun Janya. With the help of H. D. Kumaraswamy and V Raghavendra Bunty, it was produced by actress-turned-producer Radhika Kumaraswamy under the Shamika Enterprises label. The movie premiered on February 24, 2012. The movie, Heart Attack 3, was dubbed and released in Hindi in 2018.
Mr. and Mrs. Ramachari (2014)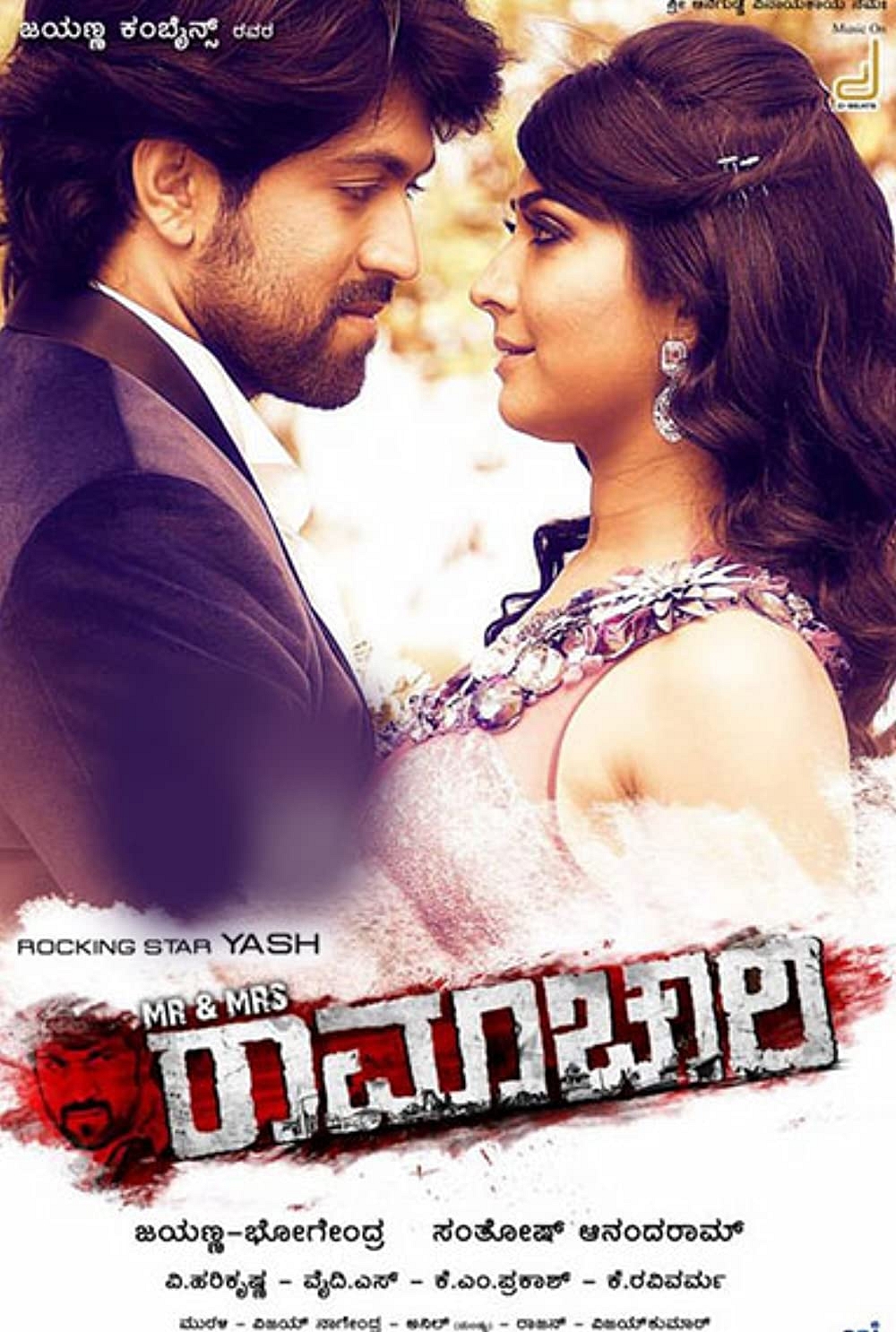 Santhosh Ananddram wrote and directed the 2014 Indian Kannada romantic drama film Mr. and Mrs. Ramachari, which was also produced by Jayanna and Bhogendra under the Jayanna Combines label. The primary actors are Radhika Pandit and Yash. Malavika Avinash, Srinath, and Achyuth Kumar make up the supporting cast. Ramachari, a tearaway and impulsive youngster who is a devoted follower of Vishnuvardhan, and Divya, his sophisticated love interest, are the two main protagonists in the movie.

It ran for 200 days and made $500 million. The movie received numerous honors at the SIIMA Awards and the Filmfare Awards South. It ended up being Yash's fifth straight triumph. It rose to prominence as one of Kannada cinema's most lucrative productions. Escape Artists Motion Pictures purchased the film's Tamil remake rights in 2015. After Anuraga Aralithu, Appu, Mungaru Male, and Milana, the movie was remade in Marathi in 2016 as Mr. and Mrs. Sadachari and in Odia in 2018 as Shakti. This makes it the sixth Kannada film to be remade in two non-Hindi non-South Indian languages.
KGF: Chapter 1 (2018)
K.G.F: Chapter 1, the first of the two parts of the Prashanth Neel-directed K.G.F series, was released in Kannada in 2018 along with dubs in Hindi, Telugu, Tamil, and Malayalam. Yash appeared in it. It was the most expensive Kannada movie ever made at the time ($800 million), and it became the highest-grossing Kannada movie throughout its theatrical run. For the part, Yash had his beard grown out. K.G.F.: Chapter 1 became a popular pan-Indian movie, bringing him widespread acclaim.

K.G.F: Chapter 1 is a 2018 Indian period action movie in the Kannada language that was written and directed by Prashanth Neel and was made by Vijay Kiragandur under the Hombale Films banner. It is the first of the series' two parts, with K.G.F: Chapter 2 coming next. Yash plays Rocky in the movie, and Ramachandra Raju, making his acting debut, plays Garuda.
The movie's narration is provided by Anant Nag, with supporting performances by Srinidhi Shetty, Vasishta N. Simha, Achyuth Kumar, and Malavika Avinash. It was the most costly Kannada film at the time of its release, with a budget of 800 million rupees (approximately 910 million or US$11 million in 2020). Rocky, a prominent assassin in Mumbai who was born into poverty, is the main character of the movie. He assumes the identity of a slave-laborer in the Karachi limestone mine (Kolar Gold Fields) in order to assassinate Garuda, the future heir of Kolar Gold Fields when his employer's boss offers him complete control of Mumbai.

It did well financially, earning 2.5 billion (equivalent to 2.8 billion or US$36 million in 2020) throughout the course of its theatrical run to become the highest-grossing Kannada movie and became a cult favorite. The movie took home two prizes at the 66th National Film Awards for Best Action and Best Special Effects. The movie garnered two wins from five nominations at the 66th Filmfare Awards South, including Best Film and Best Actor for Yash.
K.G.F.: Chapter 2 (2022)
Sanjay Dutt and Raveena Tandon co-starred in the sequel, K.G.F: Chapter 2 (2022), which went on to become the third-highest-grossing Indian movie of all time with earnings exceeding 10 billion. Yash drew accolades for his portrayal of Rocky in the series, a gold mogul and assassin who seizes control of the Kolar Gold Fields. He was simply unmistakable, a critic for the Hindustan Times wrote. Despite her criticism of the movie, Sukanya Verma of Rediff.com thought that Yash's sly humor and uncontrolled ferocity hits all the right notes.
It centers on the assassin Rocky, who after rising to power in the Kolar Gold Fields, must maintain his dominance over rivals and authorities while simultaneously confronting his past. K.G.F: Chapter 2 is the most costly Kannada movie ever, at a budget of 100 crores. K.G.F: Chapter 2 received a theatrical release in Kannada on April 14, 2022, along with dubs in Hindi, Telugu, Tamil, and Malayalam. Additionally, it is the first Kannada movie to be shown in IMAX. Critics gave the movie a mixed bag of reviews, praising the performances, photography, action scenes, and director (particularly Yash, Dutt, and Tandon).
It was the second-highest opening day in India, broke domestic Kannada, Hindi, and Malayalam opening day records, and in just two days, outperformed its predecessor's lifetime gross to become the highest-grossing Kannada movie. K.G.F: Chapter 2 is the second-highest-grossing Indian movie of all time, with earnings of $1,200 to $1,250 on a global scale.
Yash's Upcoming Movies
My Name is Kirataka 2
My Name is Kirataka 2 is an upcoming Kannada Language Movie which is directed by Anil Kumar. Its Estimated Release date is 22 September 2022.
Shubhashya
Mallikarjun Gadraj is the Directed of Shubhashya. It is Set to Release in December 2022.
Googly 2
Pawan Wadeyar is the Director of the Googly 2. In Part one of this Movie Yash Only appears as a Main Lead. It is set to Release on 5 December 2022.
Bhaguanagaram
Bhaguanagaram is directed by Raghu Jaya. Its Estimated release date is 22 December 2022.
Yash's Career Timeline
Yash's Controversies
Land Dispute Controversy
Yash With regard to his plot of property in Hassan village, Yash has found himself in the middle of a dispute. According to reports, the Hassan villagers spoke and behaved improperly with Yash's parents in an effort to undermine their authority. Asianet adds that among the many wrongdoings carried out by the residents of Hassan, some of them included breaking into the celebrity's property and leaving empty liquor bottles behind. It was said that Yash's parents once got into a verbal altercation with the locals; according to the actor, this was because the locals had just recently attacked the agricultural workers who worked for Yash.
When discussing the subject, Yash even made it clear that he actually wants to set an example for everyone by resolving a conflict diplomatically rather than considering and taking drastic measures. The actor even said that if it came to that, Yash would give up his plot of land for the Hassan villagers if they would in any way benefit from it or if the government planned to build a school there. The KGF star focused on his village's intentions in the last few paragraphs of the essay, which included building a lake for the local landowners so that their line of work would be made easier.
Allegations of Cheating Scandals
Actor Yash made came into the limelight when claims surfaced that he and his family had defrauded a number of investors in their chit fund business. The actor has now been involved in yet another issue, just when it appeared that the first one was history. This time, Rocky co-producer Thimmappa Raju has filed a lawsuit against actor Yash, alleging that the latter accepted an advance from him in 2008 of Rs. 10 lakh for his pay for a new movie but refused to provide him with firm dates for the shoot. Thimmappa also requested that Yash refund the advance, along with interest, in his complaint to the Karnataka Producers Association (KPA), and he provided an extravagant figure.
Yash's Net Worth
Yash has a $7 million net worth (Rs. 53 Crore). Superstar of the South Indian cinema industry Yash (Naveen Kumar Gowda) was born there on January 8, 1986. In his career, Mr. Yash has produced a number of blockbusters and beloved movies. He commands the hearts of fans because of his powerful performance. After the 2009 premiere of Moggina Manasu, the media dubbed Yash a wonder kid for his attractiveness, demeanor, and ability to dance to any melody.

Following the success of the K.G.F films, Yash became a pan-Indian superstar and is listed in the media as one of the few South Indian actors who have a following in North India. According to him, while his popularity in the Kannada industry came gradually over time, afterward widespread acclaim came about overnight. In October 2021, Forbes India placed him third among South Indian celebrities with the biggest influence on Instagram.

Yash debuted in 2012 at position 11 on The Times of India's Bangalore Times Most Desirable Men list. Since then, he has made the list multiple times and has won the top spot three times in 2013, 2017, and 2020. He was listed in GQ India's list of the 50 most influential people in 2019.
According to some sources, Yash receives one of the highest salaries of any South Indian actor, not just in the Kannada film business. In addition to actively endorsing numerous companies (such as Neutron, Celkon Mobiles, and Ramraj Cotton), he collaborated with Marico's grooming brand Beardo in 2020 to launch a lifestyle line called Villain that features apparel and fragrances. He and his wife work together as Freedom Refined Sunflower Oil ambassadors. Yash plays in the Pro Kabaddi League for the Bengaluru Bulls.

According to media sources, Yash charged Rs 25 Crores for the KGF 2 despite being expected to make Rs 20 Crores per movie without it. Yash is thought to be worth a total of seven million dollars, or roughly 53 crore Indian rupees, in foreign currency (i.e approx Fifty Three Crore INR). Yash earns most of his money through movies, advertisements, and brand endorsements. In addition to his performing remuneration, Yash receives the profit share from his films. He accepts a sizable payment for brand endorsement.

One of the most diverse and gifted performers in the field of cinema, Yash has performed in numerous prominent roles. With such substantial incomes and profits, Yash consistently ranks first when it comes to giving, volunteering, and social work. Mr. Yash is one of the highest taxpayers in the nation and ranks first when it comes to income tax payments.

Yash lives in a prestigious area of Karnataka. Around Rs. 5 crores is the estimated value of this real estate property. Yash has a big collection of automobiles. Some of the finest luxury vehicles in the world are owned by Yash. Range Rover, Mercedes Benz, and Audi are some of the automobile brands that Yash owns.
Yash's Social Work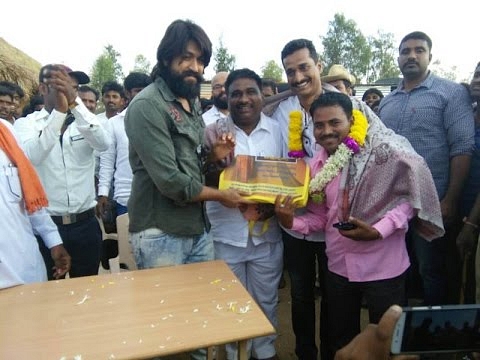 A social welfare non-profit organization called the YashoMarga Foundation was established in 2017 by Yash and Pandit. The foundation's first aim was to address a water problem in the Koppal district of Karnataka by spending $40 million to desilt lakes and provide clean drinking water to 40 villages there. He requested police protection that year because he had received death threats. In the 2018 Karnataka Legislative Assembly elections, Yash ran campaigns for S. R. Mahesh of the Janata Dal (Secular) in Krishnarajanagara and S. A. Ramdas of the Bharatiya Janata Party in the Krishnaraja constituency. In the Mandya constituency of 2019, he supported the independent candidate Sumalatha, the wife of Ambareesh. He has said that if the opportunity arises, he is willing to enter politics.
In the days preceding New Year's Day, Yash worked with the Bangalore Police to launch a campaign against drunk driving. His supporters organized a tree-planting and water-saving effort 50 days before his 34th birthday. He gave 5000 rupees ($5) each in 2021 to 3000 members of the Kannada cinema community to lessen their financial strain following the COVID-19 pandemic.
Yash's Awards and Achievements
2009- Won Filmfare Awards South-Best Supporting Actor – Kannada-Moggina Manasu
2015- Won Filmfare Awards South-Best Actor – Kannada-Mr. and Mrs. Ramachari
2015- Won South Indian International Movie Awards-Best Actor – Kannada-Mr. and Mrs. Ramachari
2016- Won IIFA UtsavamPerformance In A Leading Role – Kannada-Mr. and Mrs. Ramachari
2016- Won Zee Kannada Dashakada Sambhrama- Hero Of The Decade
2019- Won South Indian International Movie Awards-Best Actor – Kannada-K.G.F: Chapter 1
2019- Won South Indian International Movie Awards-Style Icon of South India-K.G.F: Chapter 1
2019- Won Filmfare Awards South-Best Actor – Kannada-K.G.F: Chapter 1
Yash's Interesting Facts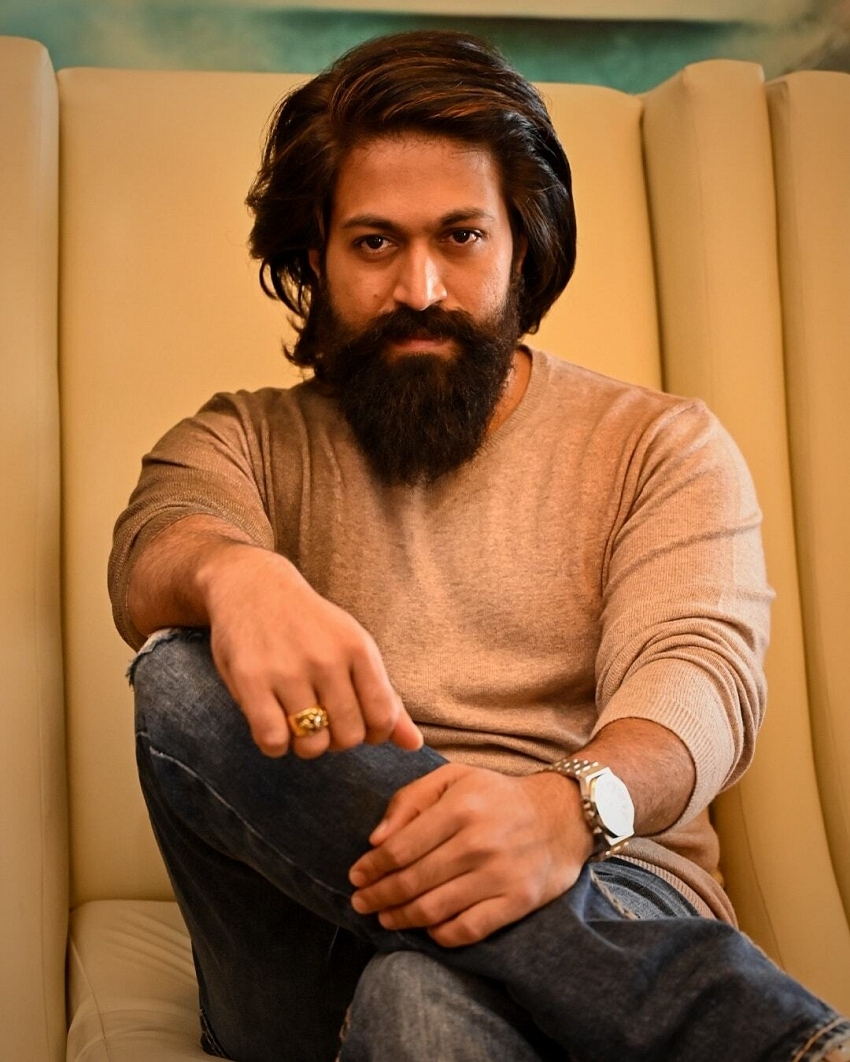 Two songs in Yash's film also featured his vocals. He sang Annthamma in Mr. and Mrs. Ramachari. However, he performed Annange Love Angle for Masterpiece.
Yash was born into a regular middle-class household in a small town in the Hassan district of Karnataka, where his father was a bus driver for the KSRTC transportation system.
After KGF's popularity, Yash allegedly charges 15 crores for each project. He became the highest-paid actor as a result. In the movie's sequel, Sanjay Dutt and Raveena Tandon will appear.
Yash and Radhika established a charity to aid the underprivileged. They gave it the name Yasho Marga Foundation.
Naveen Kumar Gowda is Yash's real name.
Social Media
Frequently Asked Questions