Shirley Setia | Songs, Biography, Family, Boyfriend, Movies

Zeenat Sayyed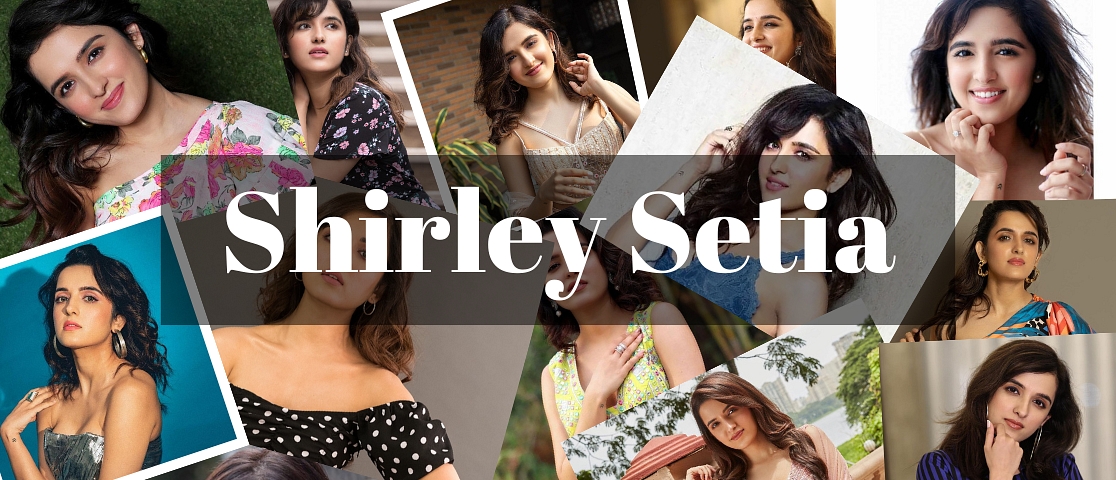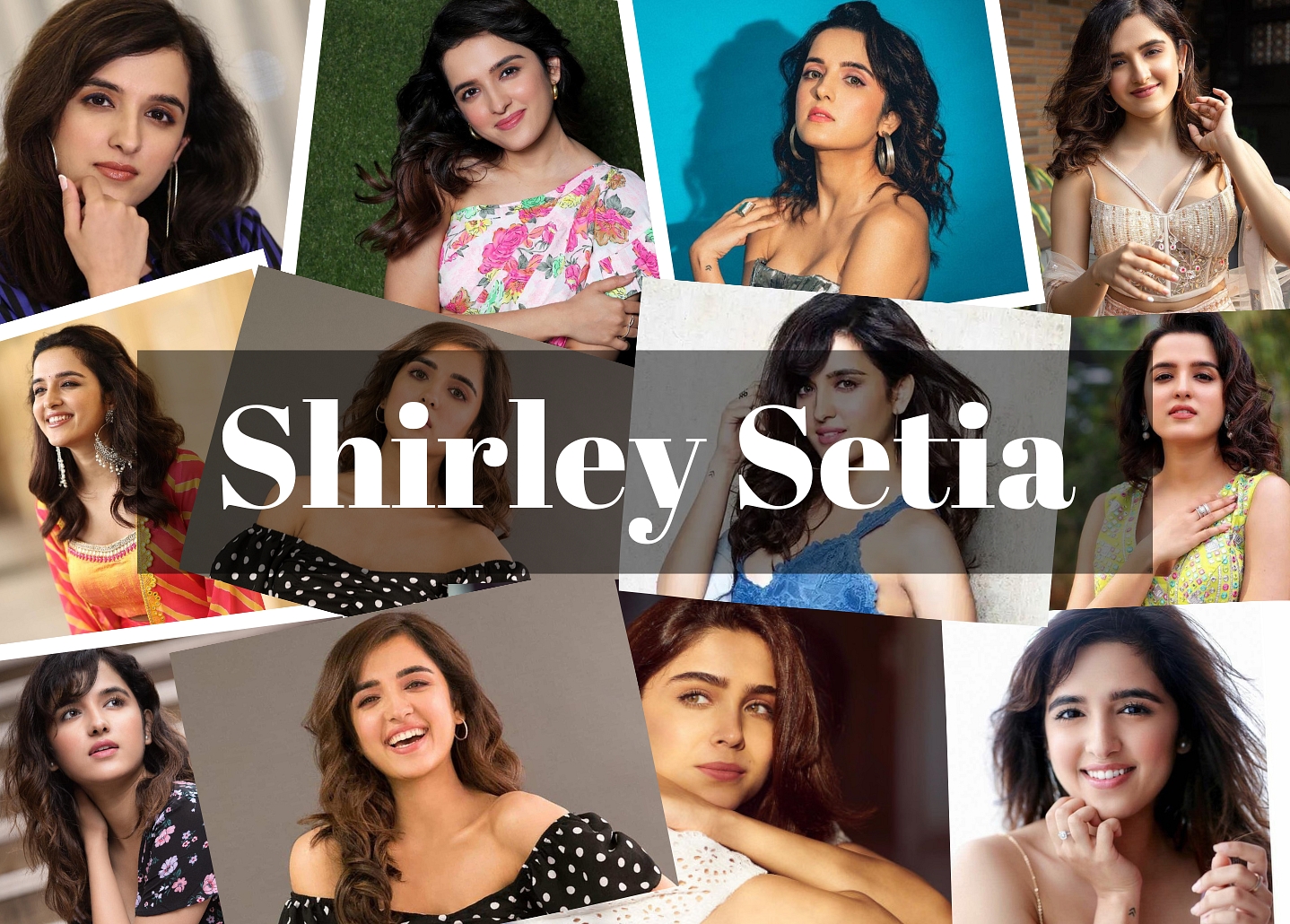 Shirley Setia's Biography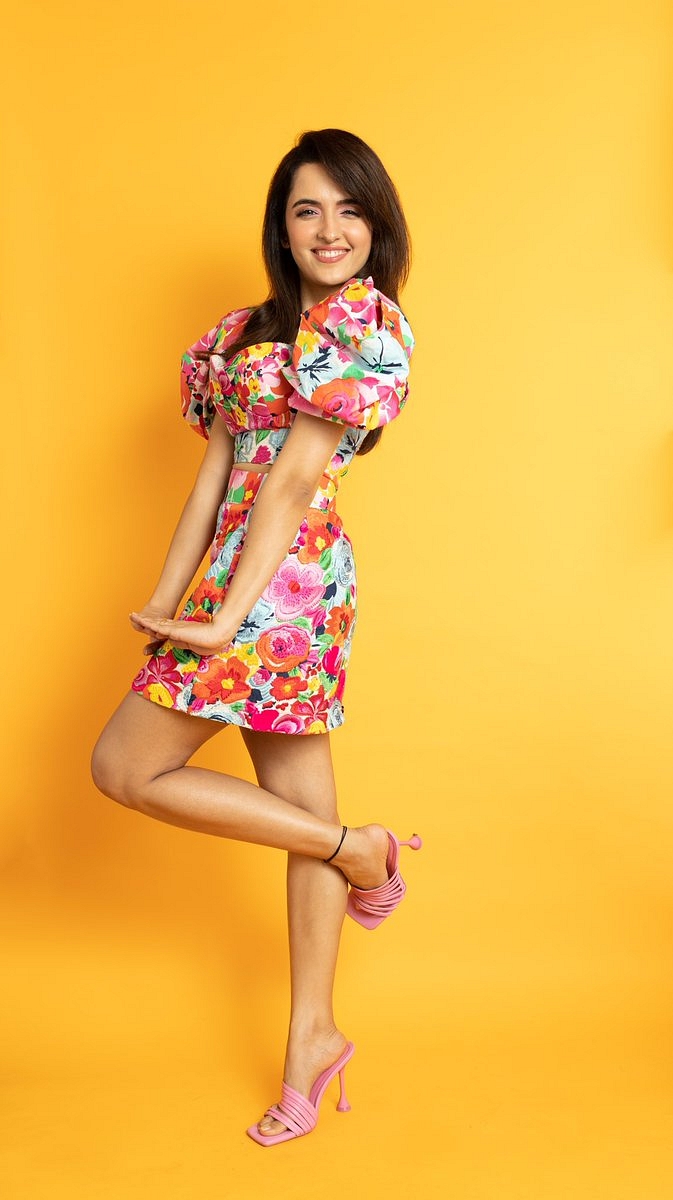 Shirley Setia is a singer and actress from New Zealand. The Forbes Magazine profiled Setia, describing her as Bollywood's Next Big Singing Sensation.

Shirley Setia's Birthday is on the 2nd of July. Shirley Setia's Birthplace is Daman. Shirley Setia's Birthyear is 1995. Shirley Setia's Zodiac Sign Cancer. As of 2022, Shirley Setia's age is 27 years.

Always be modest. Shirley Setia was raised in poverty and has maintained her humility throughout her career. She has had the chance to collaborate with both domestic and foreign musicians.

This demonstrates how crucial it is to understand how to interact with others. Fans of music are also aware of her good reputation. Another element of success is having good character.

It matters how you interact with friends, coworkers, and fans. Successful projects are the result of a positive work environment. So it is wise to show them kindness.

In the 2020 Hindi film Maska, which was made available on Netflix, Setia made her acting debut. She made her big-screen debut in 2022 with Nikamma and will also be seen in the Telugu movie Krishna Vrinda Vihari, which was supposed to be out on June 24, 2022, but hasn't yet been released as of July 2022.
Talk To Similar Celebrities
Shirley Setia's Childhood and Shirley Setia's Family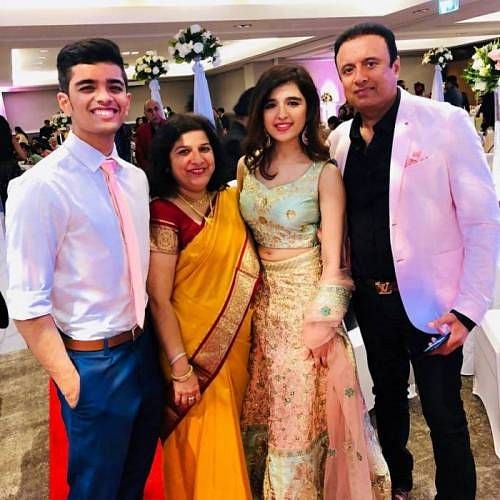 Shirley Setia was reared in Auckland, New Zealand, after being born in Daman, India. Setia participated in a contest run by T-Series as a graduate student at the University of Auckland and an intern in marketing and public relations at Auckland Council.

Shirley Setia's YouTube video was created while she was still in her pajamas, earning her the nickname Pyjama Popstar from the New Zealand Herald. Ultimately, Setia has crowned the victor. Shirley Setia's Father's Name is Raj Setia who is a businessman. Shirley Setia's Mother's Name is Firoza Setia. She has a Younger Brother Named Shane Setia.

She is a member of the Khatri family, as is her family. When Shirley was in school, she was a talented student. Her childhood desire was to become an astronaut so she could travel to other planets.

Her education was completed in Auckland, New Zealand. Following graduation from high school, she enrolled in the University of Auckland in New Zealand to pursue a B.Com focusing on marketing and information systems. After completing her studies at the university, she decided to pursue acting full-time while working a part-time job at Radio Tarana in Auckland.

A few months later, she relocated to New York, New York, the United States, where she enrolled in the New York Film Academy to further her acting career. It was there that she finished her acting training. She enjoys a variety of activities, such as watching movies, traveling, creating material for followers, and doing nail art.
Shirley Setia's Affairs and Relationships
Hritath Sharm
Shirley Setia, a well-known Indo-kiwi singer, admitted that she Hitarth Sharm, an engineer studying at the University of Auckland. A year and a half ago, the pair ended their relationship due to incompatibility.
Shirley Setia's Career
After participating in local competitions and working on a weekly radio show in Auckland, Setia gave her debut performances in India's Mumbai and Hyderabad in 2016. Rob Cain of Forbes magazine produced an article about her and her aspirations, claiming that Bollywood's Next Big Singing Sensation Just Might Be This Tiny Kiwi.

The Hindustan Times and TVNZ recognized her as one of New Zealand's most significant foreign performers and as India's YouTube sensation. She had 3.71 million YouTube followers as of January 2021, and there had been 308 million views. She received an invitation from YouTube to play live at the YouTube FanFest in Mumbai in 2016 and 2017 as a YouTube Creator.
Shirley Setia First Movie: Maska (2020)
In 2020, Neeraj Udhwani will write and direct the drama film Maska in Hindi. Manisha Koirala, Javed Jaffrey, Nikita Dutta, Prit Kamani, and Shirley Setia make their acting debut. The movie centers on a man who goes out to realize his ambition of acting until he meets a woman who enlightens him to the truth. On March 27, 2020, Netflix published Maska.

The Plot Centers on his father Rustom Irani, who once owned and operated the Rustom Cafe in South Bombay, and were succeeded by Rumi Irani. The cafe is owned by Diana Irani, his mother, and has simple meals. He is supposed to take over the company after the passing of his father and rebuild it after graduating. One day, he and Persis Mistry, who takes home the Miss Feroz Shah Bag Award, each win the Mr. Feroz Shah Bag competition. There, he discovers a liking for acting. He enrolls in an acting program and begins dating Mallika, a divorced Punjabi woman.
Nikamma (2022)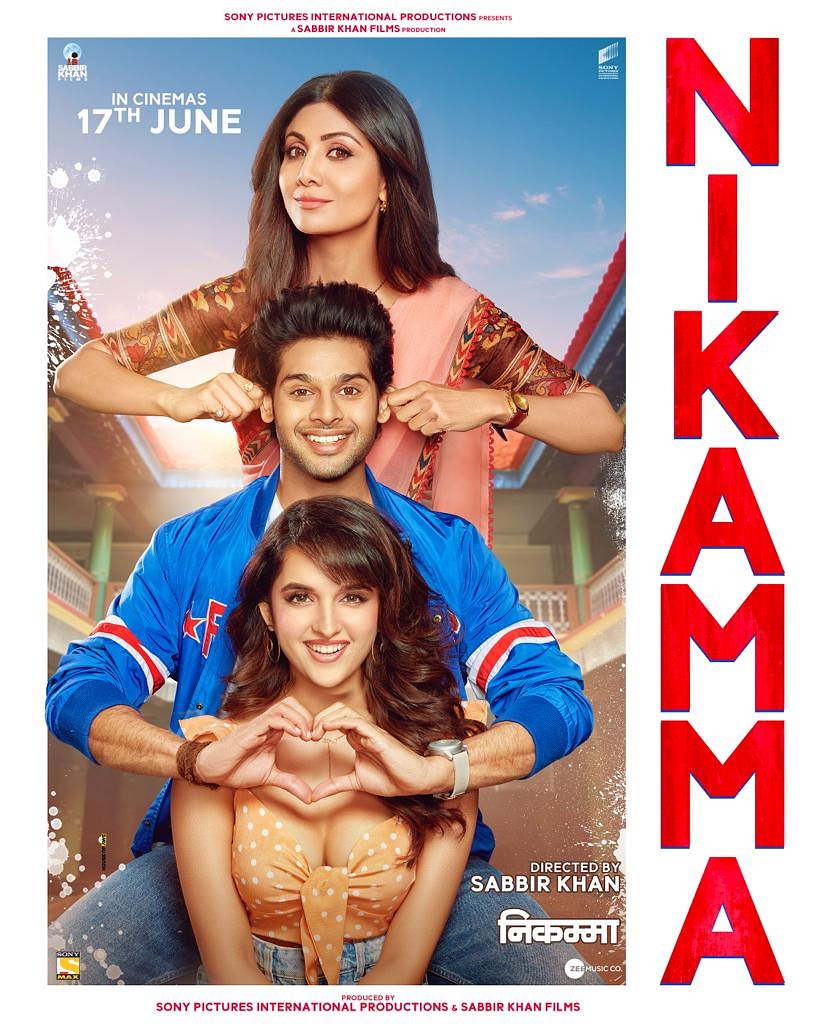 Sabbir Khan is the director of the action comedy movie Nikamma, which will be released in 2022. Starring Abhimanyu Dassani, Shirley Setia, and Shilpa Shetty, it is an adaptation of the 2017 Telugu film Middle-Class Abbayi. On June 17, 2022, Nikamma was released in theatres to largely poor reviews from critics and viewers. The movie flopped at the box office as well.

The Storyline Centers Up until they had to stand up and fight alongside one another against a shared foe, a lazy slacker finds it difficult to get along with his hardworking sister-in-law.
Shirley Setia's Upcoming Movies
Krishna Vrinda Vihari (2022)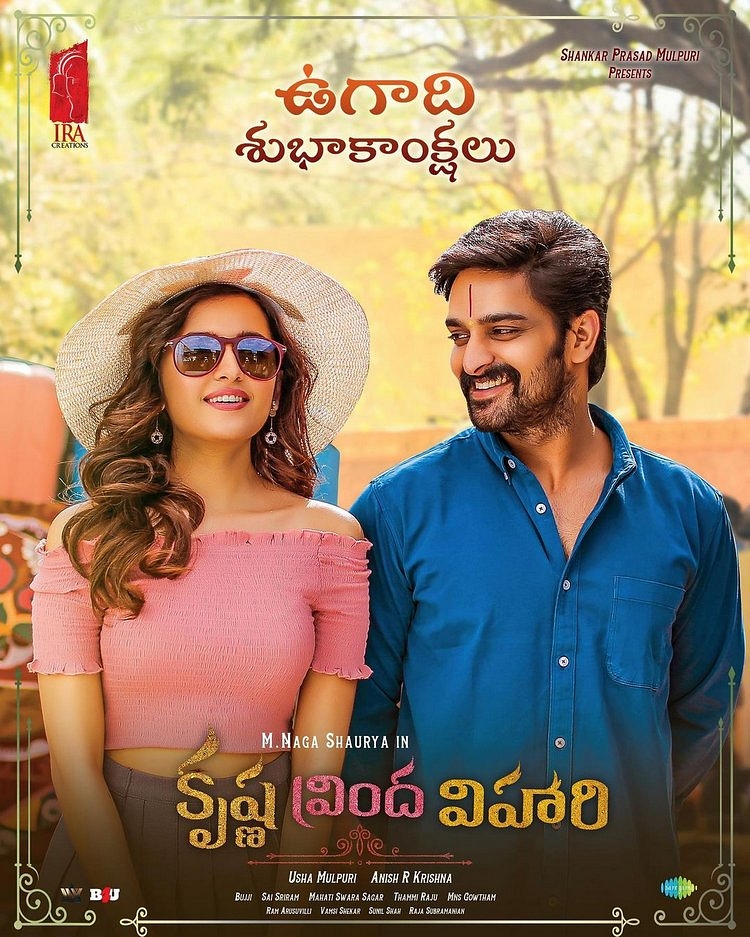 Anish R. Krishna is directing the upcoming romantic comedy Krishna Vrinda Vihari, which is being made by Usha Mulpuri under the umbrella of Ira Creations. Shirley Setia and Naga Shaurya both appear in the movie. The movie's upcoming 23 September 2022 release date has been repeatedly postponed.

The movie's release date is set for October 16, 2020. The official release date of the movie is October 28, 2020. The movie's working titles were NS22 and IRA4. The movie's official title, Krishna Vrinda Vihari, was unveiled on January 22, 2022.
Shirley Setia's Career Timeline
Shirley Setia's Net Worth
Singer Shirley Setia was raised in Auckland, New Zealand, after being born in Daman, India. With Maska, which debuted on Netflix on March 27, 2020, Setia made her film debut. With Nikamma, she will debut in a Bollywood production. The Forbes Magazine featured Setia, referring to her as Bollywood's Next Big Singing Sensation.

While living in Auckland, she began her music career as a radio host with Trana radio station. This well-known radio station only broadcast Hindi programming. She had the opportunity to interact with some Bollywood singers during this time. Shirley Setia's musical career has benefited greatly from Shreya Ghoshal's support. She has worked in a variety of industries besides music, such as acting, songwriting, and producing YouTube videos.

Shirley Setia is quite active on social media. She enjoys conversing with her followers. She has been active on all social media platforms, updating her followers on future musical performances, movies, and daily activities. In the majority of pages, she has a sizable fan base made up primarily of music fans.

In 2022, Shirley Setia will earn $111.2K. The range above represents an estimate based on an analysis created by publicly available sponsorship information or other sources discovered online. It is a summary of information from Shirley Setia's songs that are stored in Popnable's database.
Shirley Setia's Social Work
Actress Shirley Setia goes above and above to ensure the security and happiness of her feline pals. She has helped with the care of various cats and dogs who were being mistreated. She has three cats of her own, but she makes sure to stock up on extra cat and dog food and always carries a couple of sachets in her backpack wherever she travels because she wants to help as many animals as she can. Her first reaction is to feed stray animals as soon as she sees them. In her building, Shirley has also established a little feeding station where she keeps the dog and cat food and feeds the nearby animals with the help of the watchman.
Shirley Setia's Awards and Achievements
2016- Won 92.5 BIG FM Digital Sensation Award
2022-Won- Celebs for Good Awards- Food Saviour for Many Animals-By Beautiful Indians
Shirley Setia's Interesting Facts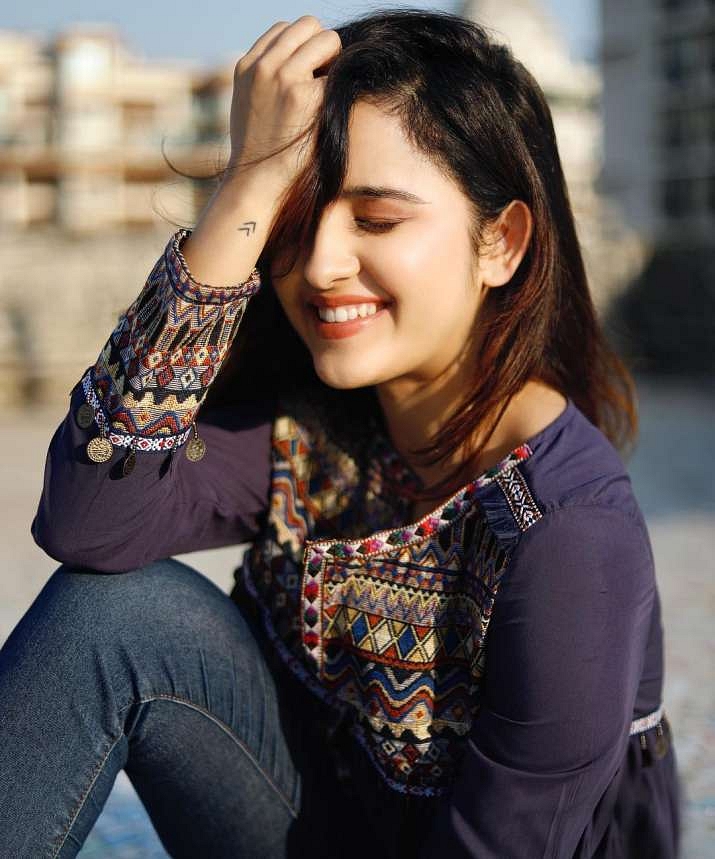 The Forbes family and Integrated Whale Media Investments jointly own the American business publication Forbes. It has articles on the business, industry, investing, and marketing themes and is published eight times a year.
With the 2020 Hindi film Maska, Setia makes her acting debut.
In 2022, Setia debuted in a major motion picture with Nikamma. Sabbir Khan is the director of the action comedy movie Nikamma, which will be released in 2022.
Because she posted covers of songs on YouTube, Shirley began to gain fame and popularity. She participated in the T-Series contest.
The New Zealand Herald dubbed Setia the Pyjama popstar because she made her YouTube debut while still in her pajamas.
Shirley Setia was identified by The Hindustan Times as India's YouTube sensation. Keep in mind that Setia was born in India, making her an Indian citizen by birth, making India qualified to claim her as its own YouTube sensation.
Her parents have served as an inspiration to her and have instilled in her the value of perseverance and quality music-making. She learned the fundamentals of singing from her aunt. She has performed numerous covers of songs by KK and Asha Bhosale, demonstrating how much she admires both artists.
Social Media
Frequently Asked Questions