Raghav Juyal | Career, Age, Biography, Net worth, Dance, Host

Anisha Saini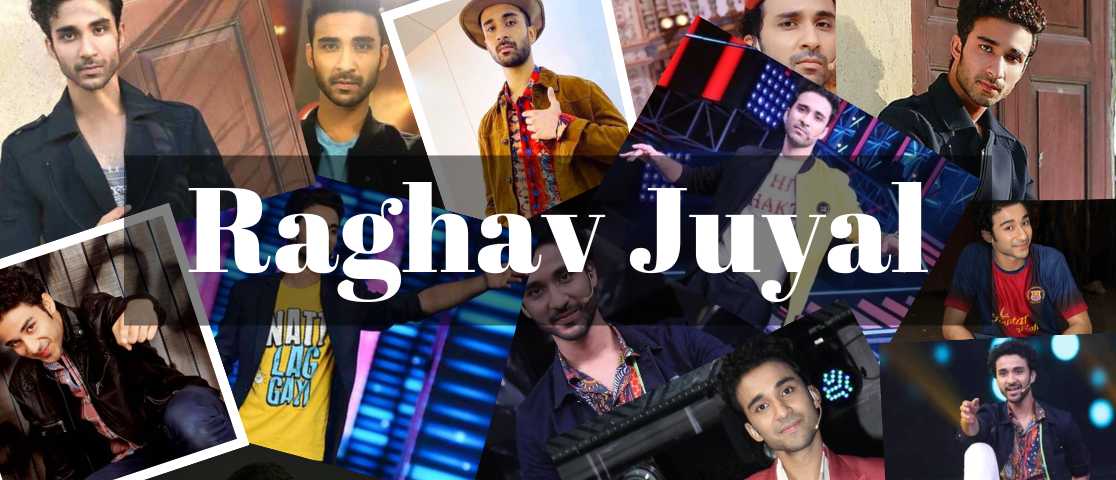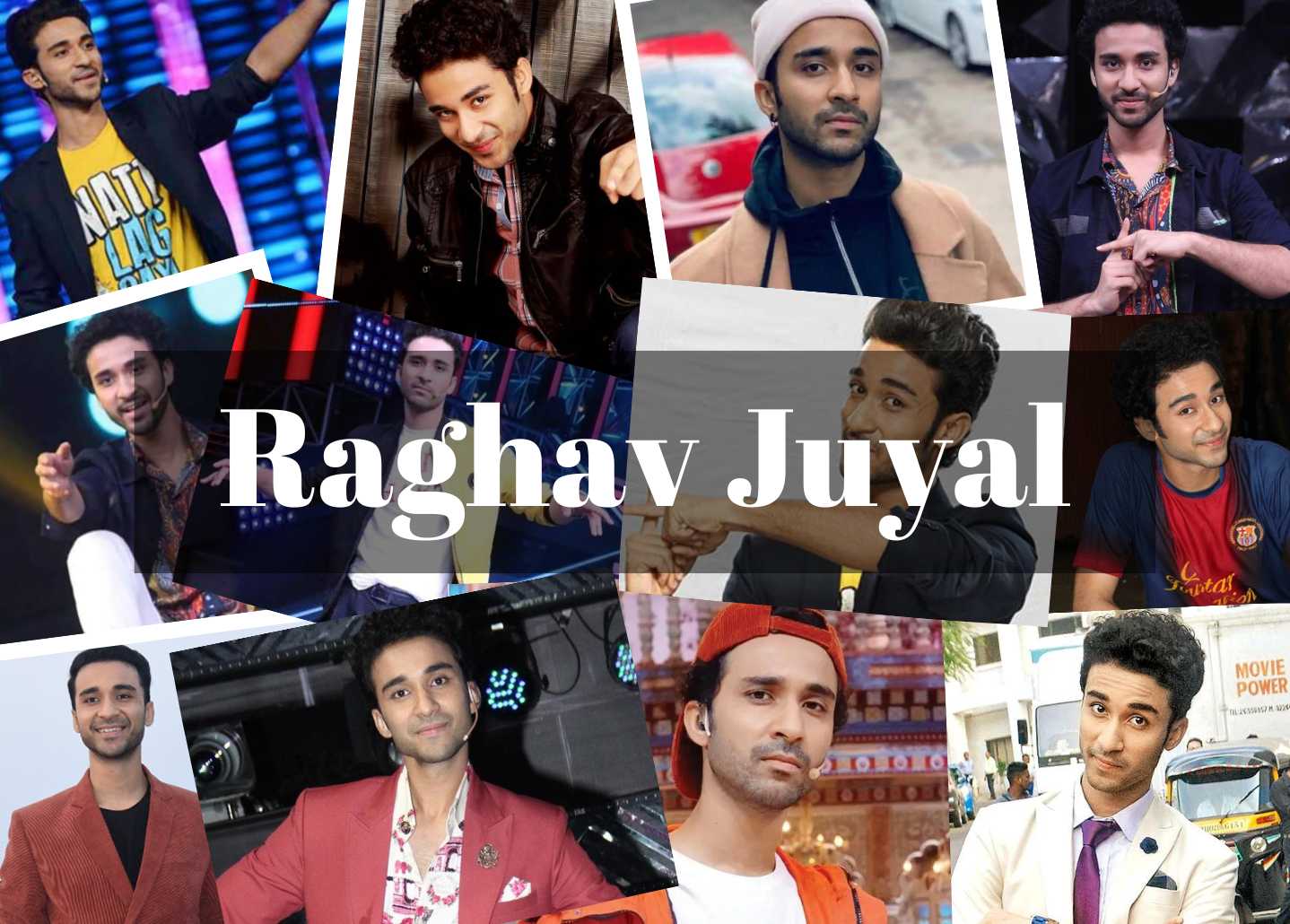 Raghav Juyal's Biography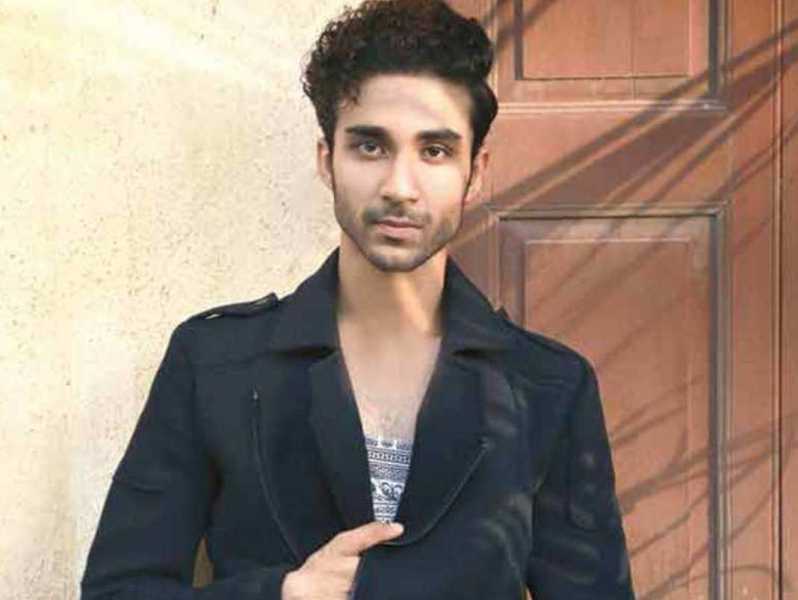 Raghav Juyal, is an Indian dancer, choreographer, actor, and television host. Raghav Juyal's birthdate is on July 10, 1991. Because of his bizarre slow-motion dance routines and his revival of Slow-Motion Walk-in India, he has earned the title King of Slow Motion.

He gained notoriety as a participant and finalist in Dance India Dance 3 on Zee TV and as the captain of the team Raghav Ke Rockstars in Dance India Dance Li'l Masters 2 and Dance Ke Superkids, where his team won the competition under his leadership. Raghav Juyal is Hindu by his religion. Raghav Juyal's zodiac sign is Cancer. Raghav Juyal's hobbies are Drawing and traveling.

He participated in the 2016 season of Fear Factor: Khatron Ke Khiladi. He has a very handsome appearance. He has a huge social media following. Raghav Juyal has more than 9.6 million Facebook fans, over 217.7 thousand Twitter followers, and over 10.8 million Instagram followers.
Claim Your FREE Celebrity Shoutout
✕
Claim Now!
Raghav Juyal's Childhood and Raghav Juyal's Family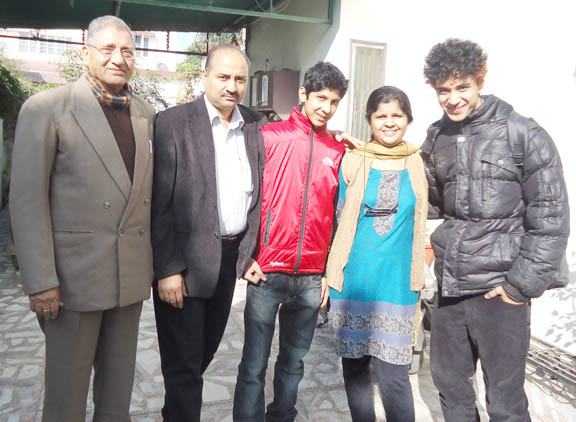 Indian dancer, choreographer, actor, and television host Raghav Juyal is well-known. Because of his bizarre slow-motion dance routines and his revival of Slow-Motion Walk-in India, he has earned the title King of Slow Motion. He made his acting debut in the 2014 movie Sonali Cable and his dancing debut in Dance India Dance Season 3. Raghav Juyal's birthplace is in Dehradun, Uttarakhand, India.

As of 2022, he is 31 years old. He is of Indian descent. He has acted in numerous films, including ABCD 2, Nawabzaade, Street Dancer 3D, Bahut Hua Samman, and others. He performed in the web series Abhay 2. Raghav participated in several competitions, including Khatron Ke Khiladi Season 7. He has a very handsome appearance.

He has a huge social media following. Raghav Juyal's mother is Alka Bakshi Juyal a Punjabi and his father is Deepak Juyal who is a lawyer. He has a younger brother Yashasvi Juyal who is a filmmaker by profession. He was born into a Garhwali family and hails from the Uttarakhand village of Khetu.
Juyal learned to dance from watching performances on the internet and television rather than receiving any formal training in the art. He began receiving awards for his dancing while still attending Doon International School. Later, to pursue his B. Com, he enrolled at DAV (PG) College.
Talk To Similar Celebrities
Raghav Juyal's Relationship and Affairs
Shakti Mohan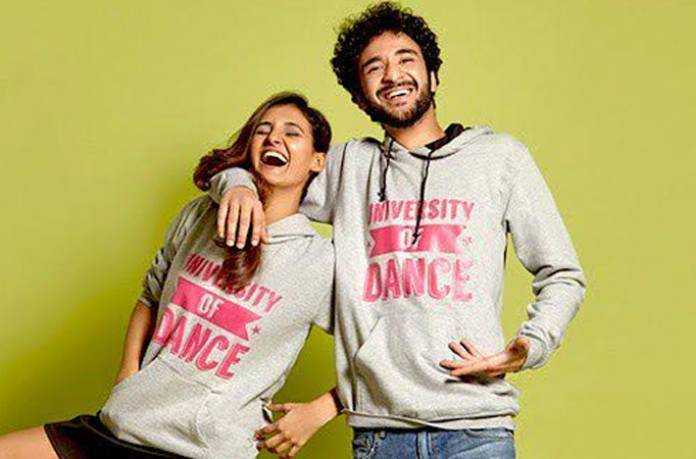 Raghav Juyal and Shakti Mohan have been close friends for a very long time. One of the most well-known dancers on television is Shakti Mohan. After winning season two of the well-known dance reality series Dance India Dance, the actress-choreographer gained notoriety. She has since appeared on numerous popular dance programs, including Dance Plus, Jhalak Dikhhla Jaa, and many others. Along with Remo D'Souza, Dharmesh Yelande, and Puneet Pathak, Shakti also served as a judge for four seasons of the Dance Plus television program.

We're all aware of Shakti and Raghav Juyal's incredible friendship during the DancePlus series. Raghav used to make an effort to win Shakti over. Shakti and Raghav shared many passionate moments, and she always chose to laugh them off. But now that Shakti has shown her affection for Raghav, it's simply too adorable.

Raghav, according to Shakti, is her best friend and has supported her during all of her challenges. The accomplished dancer describes how Raghav came to be a source of joy for her and how she feels comfortable sharing everything with him. Raghav is incredibly lovely, and the tender moments he has with Shakti show how much they adore and respect one another. We have no doubt that Raghav must be overcome with passion and joy as he witnesses Shakti expressing her love for him.
Sara Arrhusius
It appears that Juyal has been dating an intimacy coordinator from Sweden named Sara Arrhusius. 2018 was the beginning of their relationship, and ever then, the couple has made sure that only their close friends and family are aware of their relationship. Arrhusius frequently travels to India because she co-founded a company there that connects intimacy professionals.Sara and Raghav met while trekking in India.

She was travelling to India at the time with her mum. However, the two fell in love while on the walk. They are quite well-versed in one another's interests. Despite the distance, Sara frequently shuttles back and forth, according to a source close to the couple.

According to what we've learned, Arrhusius recently visited the nation and frequently stopped by Juyal on the Dance + 6 set. The couple's desire to travel is overwhelming. In November, the two travelled to Goa with several of their closest friends.
Raghav Juyal's TV Shows and Career
Dance India Dance 3 (2012)
Raghav rose to fame after his audition video went viral on YouTube. On Dance India Dance 3 (2012), which aired on Zee TV, he participated as a hopeful. Nobody expertly prepared him before he appeared on television. Raghav demonstrated a different dancing style; however, the Grand Master did not select him for the Top 18 at the Mega Audition.

After that, in response to audience curiosity, Grand Master Mithun Chakraborty created a unique situation in the setup by reintroducing him on the show as his Trump Card in the Wild Card round, through which he once more entered the opposition. Raghav then transitioned into other dance positions before concluding. He amassed the most No. 1 voting results week after week, making him the most well-known candidate at the time. He received 3,481,685 votes in the second next-in-line position at the grand finals.
DID Li'l Masters (season 2)
Raghav choreographed for Saumya Rai and Rohan Parkdale in DID Li'l Masters (Season 2) after DID before taking the helm of team Raghav Ke Rockstars. He was the only captain to take both of his students to the championship game, where Rohan and Saumya finished as the second and third runners-up, respectively.

Two teams made up of seven kids each from DID L'il Masters Season 1 and DID L'il Masters Season 2 competed in the five-week series. Mithun Chakraborty, an actor, served as the grand master, and the judges were Geeta Kapur, Marzi Pestonji, and Farah Khan.

Team Wakao featured choreographers and competitors from DID L'il Masters Season 1, in contrast to Team Yahoo, which was helmed by choreographers Raghav Juyal, Kruti Mahesh, and Prince Gupta and featured Faisal Khan, Shalini Moitra, Saumya Rai, Om Chetri, Jeet Das, Rohan Parkale, and Tanay Malhara.

Team Wakao, which also comprised Jeetumoni Kalita, Vatsal Vithlani, Ruturaj Mahalim, Vaishnavi Patil, Atul Banmoria, Anurag Sarmah, and Khyati Patel, was led by Dharmesh Yelande, Mayuresh Vadkar, and Vrushali Chavan.

The winner of the series' greatest solo performance was Tanay of Team Yahoo. An HP Ink Advantage printer was given to the recipient.
Team Yahoo, made up of participants and choreographers from Dance India Dance (DID) L'il Masters Season 2, took home the award at the DID Dance Ke Superkids grand finale on Sunday night.
Khatron Ke Khiladi Season 7
Argentina is the setting for this season of the hugely popular, celebrity-filled reality series. Mukti Mohan, Jay Bhanushali, Mahhi Vij, Sidharth Shukla, Tanishaa, Sana Saeed, and other individuals make up the seventh season's Fearless Fourteen, with Vivian Dsena serving as the wild card entry. The show, which is hosted by the young and eccentric Raghav Juyal, features a terrific combination of high-impact stunts and seemingly insurmountable obstacles that test the Khiladis' physical and mental stamina to the absolute limit.
Raghav Juyal's Career in Films
Sonali Cable (2014)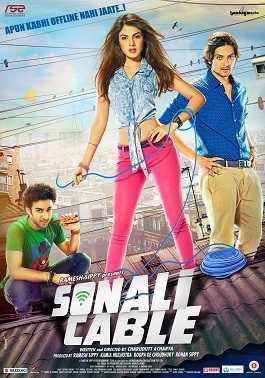 Charudutt Acharya is the director of this Indian Bollywood film, which Ramesh Sippy and Rohan Sippy also produced. Acharya himself wrote the script, which was one of the eight picked for the Mumbai Mantra-Sundance Institute Screenwriters Lab 2012 after applications from countries around the world, including the United States, United Kingdom, Italy, France, and Germany, were evaluated.

Rhea Chakraborty, a recent employee, has been given a crucial assignment. In this movie, Raghav Juyal makes his acting debut while Ali Fazal is coupled with Rhea. The movie premiered on October 17, 2014.

Any Body Can Dance 2 (2015)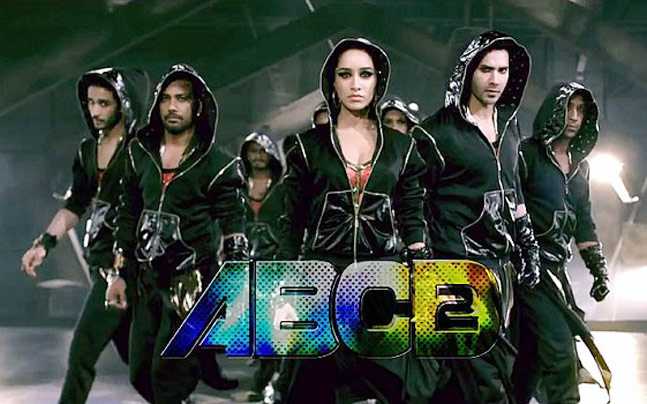 Disney's ABCD 2, commonly known as Any Body Can Dance 2, is a 2015 Hindi-language dance movie that was produced by Siddharth Roy Kapur and Walt Disney Pictures and directed and choreographed by Remo D'Souza.

The movie, a standalone sequel to 2013's ABCD: Any Body Can Dance, stars Prabhu Deva, Varun Dhawan, and Shraddha Kapoor in the lead roles alongside Sushant Pujari. It is inspired in part by the true story of Suresh Mukund and Vernon Monteiro, who founded the fictitious dance crew The Kings and later won the World Hip Hop Dance Championship in San Diego. Dhawan and Pujari respectively play these characters.

ABCD 2 received mixed to excellent reviews. While the writing and length of the film were criticized, its production design, choreography, soundtrack, and performances by Deva, Dhawan, and Kapoor received appreciation.
Nawabzaade (2018)
It is a 2018 Hindi-language romantic comedy film with Lizelle D'Souza and Mayur K. Barot serving as producers under the banners of R.D. Entertainment and T-Films, respectively. Isha Rikhi, making her acting debut, plays a supporting role alongside debutants Raghav Juyal, Punit Pathak, and Dharmesh Yelande. AA Films distributed it in theatres on July 27, 2018.
Street Dancer 3D (2020)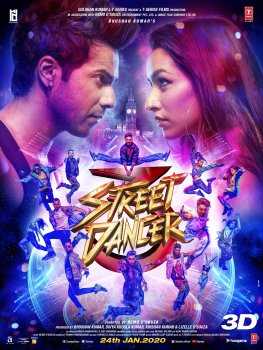 In 2020, Remo D'Souza will helm the Hindi-language dance picture Street Dancer 3D, which will also be produced by Bhushan Kumar, Krishan Kumar, and Lizelle D'Souza under the T-Series and R.D. Entertainment brands. Along with Nora Fatehi, the movie also stars Varun Dhawan, Shraddha Kapoor, and Prabhu Deva. T-Series published the tunes, which were written by Sachin-Jigar, Tanishk Bagchi, Badshah, Guru Randhawa, Gurinder Seagal, and Harsh Upadhyay.

Based in London, Street Dancer 3D examines the conflict between an Indian dance team and a rival Pakistani dance team, whose members attempt to establish their superiority until they compete in Ground Zero, one of the largest dance competitions. For reasons of different wills, they enter the competition, but under difficult circumstances and in the wake of painful memories, they come together to win.
Raghav Juyal's Career in a Dance Reality show as a Host
Dance Plus
Dance Plus is a Frames Production and Urban Brew Studios reality dance competition television program in the Hindi language. the Raghav Juyal-hosted seasons. Dancers from many styles of dance, including solo acts, duos, and bigger groups, compete for the series' main prize. Raghav Juyal hosted the 5 seasons of the Dance Plus show.
Rising Star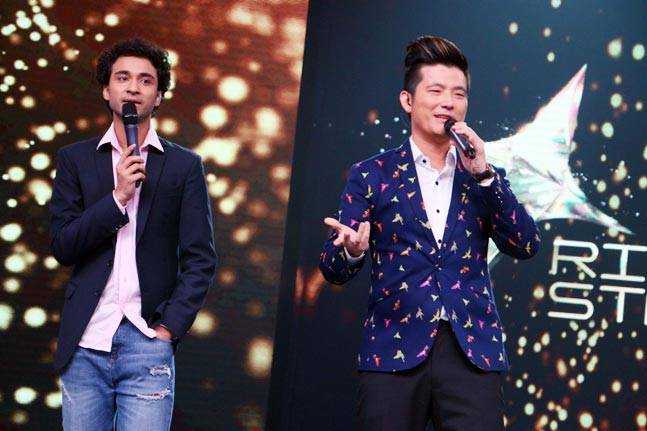 The reality television singing competition series Rising Star has an Indian Hindi-language adaptation called Rising Star. The live audience vote on this reality television program is a first for India.

The trio of professionals included well-known playback singer and music director Shankar Mahadevan, actor-singer Diljit Dosanjh, and playback vocalist Monali Thakur.

In the third episode of the show, Neeti Mohan later took Monali's spot. Dosanjh made his television debut with this program.
Meiyang Chang, an actor, and singer, and Raghav Juyal, a dancer and choreographer, hosted the show's inaugural season. For the second season, television actor Ravi Dubey served as host. For the third season, actor-singer Aditya Narayan took over.
Raghav Juyal's Upcoming films
Yudhra
Bollywood drama Yudhra was helmed by Ravi Udyawar. Siddhant Chaturvedi, Malavika Mohanan, and Raghav Juyal are among the cast members of Yudhra. The publication date is 2022.
Kisi Ka Bhai Kisi Ki Jaan
Raghav Juyal, a choreographer and performer, has joined the cast of Salman Khan's next movie Kisi Ka Bhai Kisi Ki Jaan. Salman himself unveiled the first image from the Farhad Samji film. He is seen wearing a thick, shaggy hair wig.
In a statement, Juyal stated, I'm playing a vital role with Pooja Hegde, Aayush Sharma, and Zaheer Iqbal in the much-anticipated film of the year, directed by Farhad Samji. I'm looking forward to it since it will be different from what I've done in the past. The 30th of December 2022 will see its release.

WedLock
A Hindi feature film called Wed Lock features Raghav Juyal, Ankita Sharma, and other actors. The film is produced by Creo Brains Motion Pictures and Blue Orchid Entertainment under the direction of Sachin P. Karande.
Hasal
This film renders a slice of life that showcases the fundamental darkness that one hides which is living within every individual. It depicts how all the 4 characters in the film enjoy, accept and celebrate their struggles and try to live with them in a better way.
Raghav Juyal's Career Timeline
Raghav Juyal's Controversies
The father of Dance Deewane 3 finalist Gunjan Sinha, Randhir Sinha, speaks out over his son's racial comment and clarifies the events. A video of Dance Deewane 3's host and dancer Raghav Juyal presenting a participant from the North East while speaking gibberish—apparently in an attempt to imitate Mandarin, the language used by the Chinese people—has gone viral on social media. Raghav Juyal, a dancer and TV host, is under fire from Assam's state minister Himanta Biswa Sarma after he allegedly made a racial remark about a competitor from the northeast during a dance reality show.

In a statement to the media, Gunjan Sinha's father claimed, I can shed light because I was a part of the program. She watched YouTube videos to learn Chinese. She mentioned speaking Chinese when asked about her skill on the TV show. She was challenged to speak Chinese. It is mentioned in the script because of this. not simply because she is Assamese. On social media, people are reacting incorrectly. We are all from Assam, so if there was anything along those lines, I would have spoken up. In essence, it was scripted because she spoke Chinese. After a participant from Guwahati on a dancing reality, program was treated to racist comments, Assam Chief Minister Himanta Biswa Sarma said racism should be condemned unequivocally. Juyal posted a video on his Instagram account to clear up the misunderstanding, explaining that there is a story behind the clip and he wanted to share it for the sake of his mental health and the people who know him.

He claimed that when kids audition for the dance reality program, they are questioned about their interests, and when Gunjan was questioned about her talents, she responded that she speaks Chinese. We used to chuckle at what kids would say. Gunjan began speaking incoherently when we asked her to speak in Chinese. From that point forward, we would ask her to speak in Chinese or a language from a different planet on every episode, he continued in the video. The host of the television program insisted that the introduction he gave to Gunjan in the show's closing episodes was consistent with the nonsense Chinese she spoke. If you watch the entire show, you won't accuse me of being racist, Juyal remarked. Additionally, Juyal expressed regret for his remarks, claiming that neither he nor Colors TV had any motivation that something like this to happen. He did advise viewers to see the complete show before spreading a clip online and making decisions based on it.
Raghav Juyal's Net Worth
In 2022, Raghav Juyal's net worth will be $3.8 Million. He is a TV personality and one of the highest-paid dancers in the Indian television industry. Each month, Raghav Juyal makes more than 30 lakh rupees. Although reality shows generate the majority of his income, his revenues come from several sources. Every episode cost 3 lakh rupees, according to Raghav Juyal. In addition, he makes money from television ads and brand partnerships.

A successful actor who earns a lot of money from television shows and films is Raghav Juyal. His salary for each film is 2 crore rupees. His apparent annual increase in net worth suggests that he will rank among the top Bollywood actors in the upcoming years. The yearly income of Raghav Juyal exceeds one crore Indian rupees.

Even though Raghav Juyal is just beginning his career, he is already living a life of luxury because of the success of his films. In their hometown of Dehradun, Raghav Juyal and his family reside in a nice home. But he currently makes his home in Mumbai, Maharashtra, where he pursues his career and owns an opulent penthouse.

Raghav Juyal adores buying plush, comfortable cars, and he is the owner of many amazing vehicles. Let's talk about Raghav Juyal's auto collection presently. His Ford Endeavour cost him about 36.25 lakh rupees. The second car in his garage is a Tata Safari Storme, which costs roughly 11 lakh rupees. Additionally, he has a Toyota Fortuner that is valued somewhere in the range of 35 lakhs. A BMW, which costs roughly 70 lakh Indian rupees, is his most recent automobile. Raghav Juyal has a net worth of about $3.8 Million.

Many businesses want him to be their brand ambassador because he is one of the multifaceted actors in the Bollywood film industry. He is currently supporting numerous brands, including Realme X7 Pro and many others.
Raghav Juyal's Awards and Achievements
Nominee for Most Entertaining Jury/ Host (TV) – Non-Fiction Dance Plus at the 2016 BIG Star Entertainment Awards in India
Best Anchor Dance Plus Nominee for the 2015 Indian Telly Awards
Favorite Mazedaar Sadasya Dance Plus Nominee for the Star Parivaar Awards in 2017
Raghav Juyal's Interesting Facts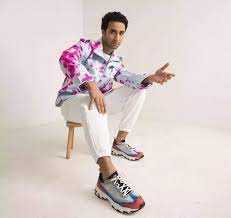 He made his television debut considerably earlier, with Saurav Benjwal's dance group D-Maniex, on the popular reality series Chak Dhoom Dhoom, rather than in Dance India Dance.
His stage moniker, Crockroaxz, perfectly captures who he is. But did you know where a name like that came from? As he stated, a cockroach accidentally entered his vision one day as he was watching a program about crocodiles, which inspired him to invent the name crockroaxz.
Raghav appeared in the Delhi Mega audition and was awarded a ticket. However, he was not chosen for the mammoth audition. He later received a wild card entry after the audience's overwhelming clamor, and he started enthralling everyone.
Although speculations about him and his close friend Shivangi, another Dehradun-based TV actress, are circulating, Raghav is not currently courting anyone. He is currently seeing Shakti Mohan.
Raghav is renowned for his endearing and affable demeanor, and he adores spending time with his family in his home village.
Raghav Juyal doesn't care about businesspeople and prefers to hang out with his villagers' pals.
Raghav Juyal garnered a lot of praise for his efforts to assist those affected by the pandemic.
As a philanthropist who works with several charities and NGOs, Raghav Juyal uses his considerable social media presence to raise public awareness of social issues.
Social Media
Frequently Asked Questions