Kresha Bajaj | Career, Fashion, Age, Biography, Net Worth

Violeena Vargav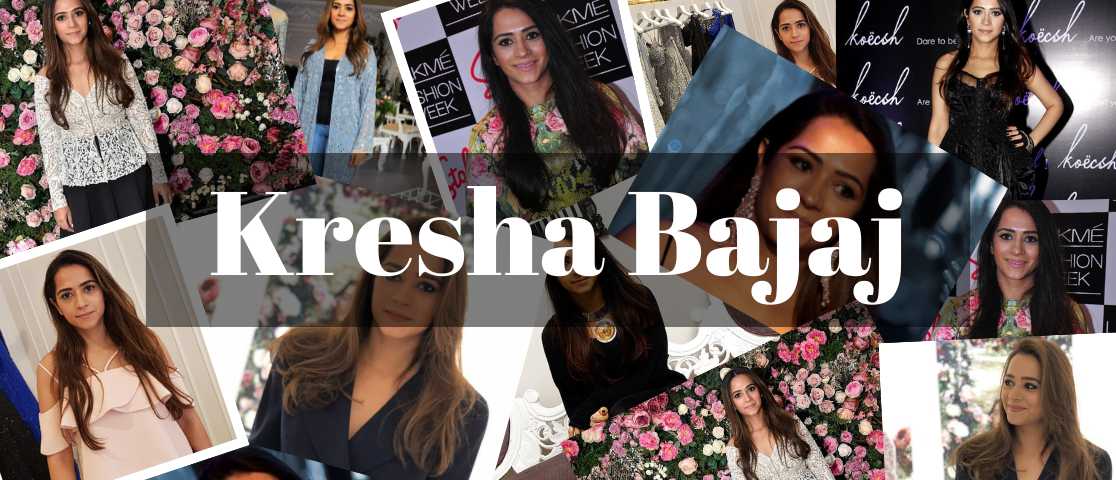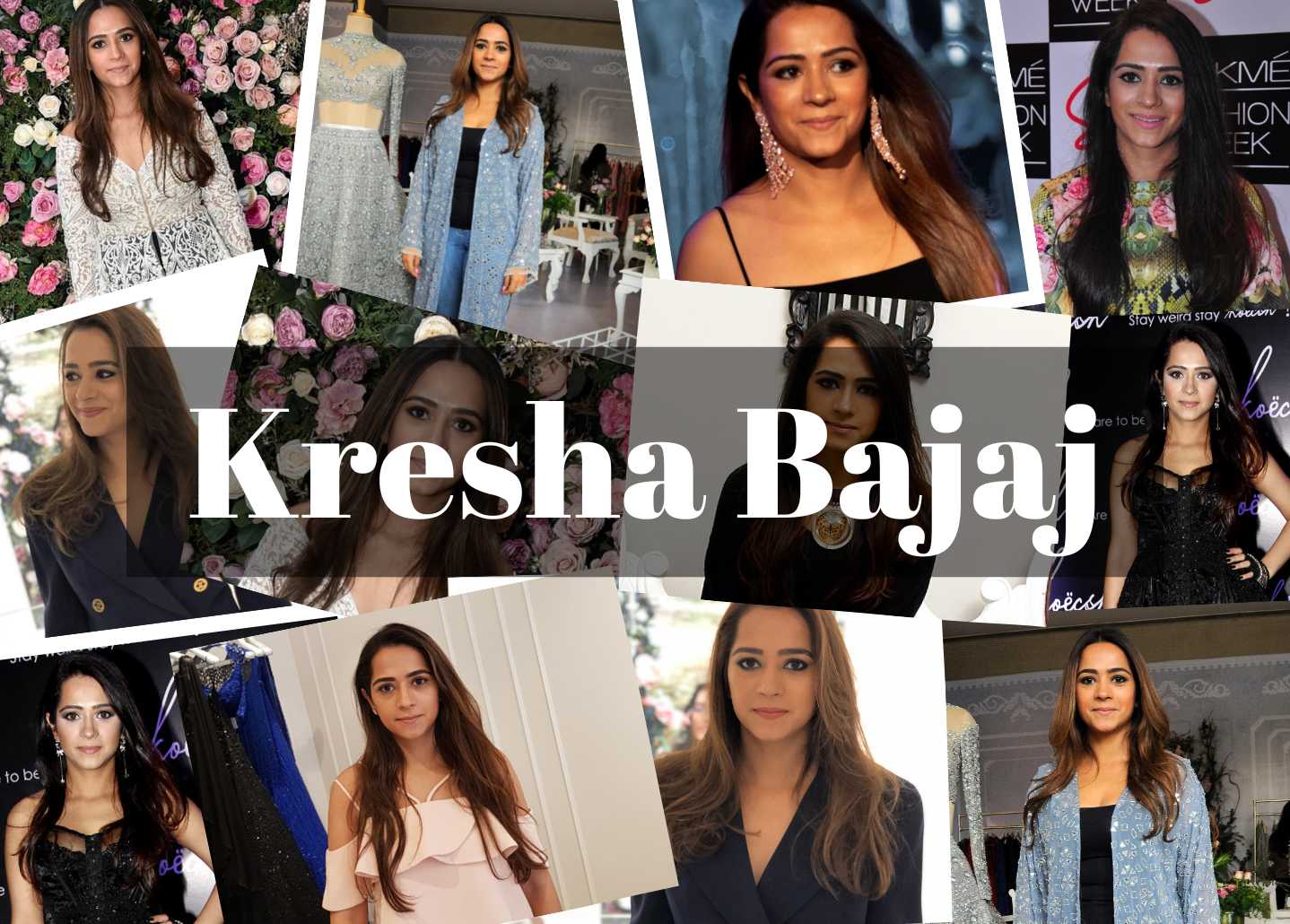 Kresha Bajaj's Biography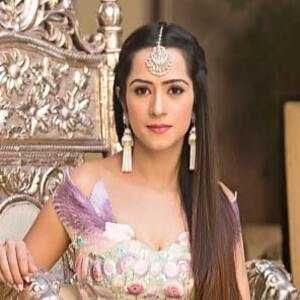 Indian fashion designer Kresha Bajaj is the owner of the Koecsh brand. She has obtained a degree in fashion from the London College of Fashion, Parsons New York, Parsons Paris, and FIDM Los Angeles, and she is now bringing it to the Indian streets. She presented her creations at the 2014 Lakme Fashion Week.

Kresha Bajaj's birthday is 7 March, 1988. Kresha Bajaj's birthplace is Mumbai, Maharashtra, India. Kresha Bajaj has been active in the fashion industry since 2013. Kresha Bajaj's age is 34 years. Kresha Bajaj's religion is Hinduism. Kresha Bajaj's zodiac sign is Pisces. Kresha Bajaj's height is not known. Kresha Bajaj's weight is not known.

Fashion designer, influencer, and heiress with a large social media following thanks to her clothing company Koecsh and high fashion. She has more than 160,000 Instagram followers, and fashion magazines like Elle have taken notice of her story.
Claim Your FREE Celebrity Shoutout
✕
Claim Now!
Kresha Bajaj's Family and Kresha Bajaj's Education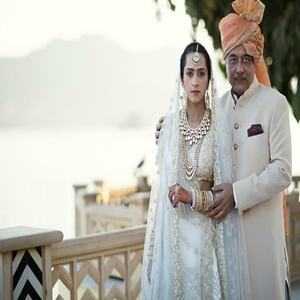 Kresha Bajaj's father's name is Kishor Bajaj and her mother's name is Kalyani Bajaj. Kishore Bajaj is an industrialist himself. The Badasaab Group, a multifaceted business with a strategic reach in bespoke clothes, worldwide luxury retail, corporate dress, and hospitality, was founded by Kishor Bajaj. Kresha Bajaj also has a sister whose name is Karyna Bajaj.

Early on, Kresha Bajaj realized that she wanted to pursue a career in fashion. In addition to London College of Fashion, Parsons in New York and Paris, and Fashion Institute of Design & Merchandising in Los Angeles, she has studied at some of the most prestigious fashion schools in the world.
Talk To Similar Celebrities
Kresha Bajaj's Marriage
Vanraj Zaveri
Kresha Bajaj married her longtime boyfriend Vanraj Zaveri in 2016. Vanraj Zaveri is a jewellery designer by profession and is the son of Hemant Zaveri. As Kresha's wedding drew near, the search for the ideal bridal trousseau began. Kresha made the decision to design her own dress after being dissatisfied with the clothes she discovered in designer shops. She had everything she treasured on her lehenga, from her proposal to her vacation memories with her spouse. She made the decision to plan and design not only both of their wedding outfits, but also those of her family and several friends, in the three months before the wedding.
The wedding was private and held in Udaipur at a five-star hotel with only close family and friends present. A sangeet, mehendi, and sunset wedding were among the festivities held in a mandap overlooking the lake.
Kresha Bajaj's Career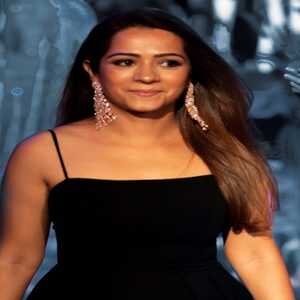 Koecsh began as a website in 2013 and currently focuses on creating custom western and bridal clothing for women. Kresha's rebellious side was reflected in the collection of ready-to-wear Western clothing. She claims that her small stature and baby-like voice would make it difficult for people to take her seriously, and that clothing was a defense against that. She basically followed her instincts, and the fashions, colours, and designs were completely at odds with accepted norms.

It took some time before Kresha Bajaj's work attracted customers and received favorable reviews. She says that at first, many had trouble understanding her use of fashion terminology. She had created lehenga blouses that resembled bras and an all-black summer collection. The wave of skepticism eventually passed, and she began to gain attention for my designs.

The website crashed, forcing Kresha Bajaj to start over just as the label was beginning to taste success. Interestingly, Kresha's wedding was approaching at the same time. Kresha made the decision to design her own dress after being dissatisfied with the clothes she discovered in designer shops. Soon after, Kresha hired third-generation weavers from all around the nation to make her dream lehenga. On social media and well-known online news sites, pictures of Kresha's bridal lehenga quickly went viral. Kresha used the celebrity status of the lehenga as a compass.

The essence of modern era aspirations—personal, one-of-a-kind creations—was Kresha's self-designed bridal lehenga, whose embroidery told the tale of her love. The lehenga generated a lot of buzz on social media and propelled Kresha's brand into the top echelon of cutting-edge bridal wear designers.
Samantha Ruth Prabhu, a South actor, and Shloka Ambani, the business magnate Mukesh Ambani's daughter-in-law, have embraced the practice of telling love stories. Bollywood celebrities like Dia Mirza, Sunny Leone, and Ananya Pandey are also among Kresha's clients.

More than only her bridal lehenga's design, Kresha's bond with the karigar community has deeper roots. The karigars, she claims, have been the foundation of her business. They learned their skills from their ancestors; they are not something that is taught in schools.

Kresha and fashion designer Shubhika Davda (of Papa Don't Preach by Shubhika fame) joined together to launch the CareForKarigars initiative in order to support the karigar community. As part of the effort, Kresha's limited-edition rhinestone crystal cape and Shubhika's belt bag, both produced by Karigars, will be offered. The money raised will be used to aid karigars and their families all around the nation.

In addition to her many talents, she is an animal lover and a campaigner against dolphin hunting. She is well-known for her LOVESTORY LEHENGAS, which depict the couple's journey on the garment to put their love story to life. My Modern Met, CosmoUK, Vogue India, Verve magazine, Miss Malini, Buzzfeed, Economic Times, Mid-Day, Times of India, and many other publications have all highlighted her. By taking over her father's 40-year-old brand Badasaab under her wing, she will soon be incorporating both western and ethnic menswear into her collection. In today's cutthroat fashion business, Kresha is still fighting for the top while maintaining her love of distinctive attire.
Celebrities Wearing Kresha Bajaj's Outfits
Ananya Pandey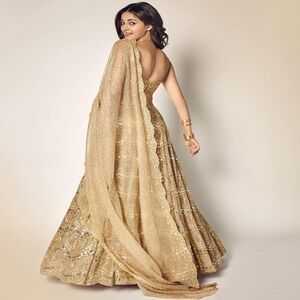 At the wedding celebration for Armaan Jain and Anissa Malhotra, Ananya Pandey dazzled in a gold lehenga. The Kresha Bajaj design, which was covered in gold embellishments from head to toe, made sure that all eyes were on her. Ananya chose a lehenga skirt with embellishments and accessorised it with a matching shirt that revealed just enough of her toned stomach. She elegantly draped a matching sequined shawl over her shoulders and accessorised with a necklace.

Samantha Ruth Prabhu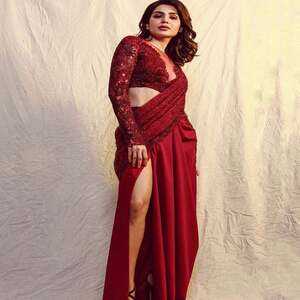 Few people possess Samantha Ruth Prabhu's level of flair when it comes to personal style. Designer and close friend Kresha Bajaj is one of her preferred dressmakers. She has donned many pieces by the Mumbai-based designer, including pastel lehengas and saris.

Samantha Ruth Prabhu was voted in a beautiful red lehenga sari. Samantha Akkineni's costume for the International Film Festival of India, Goa in November 2021 included the fiery red lehenga-sari. The Asteroidea Set, which is named after a group of starfish, was what Samantha was wearing. This three-piece shirt, draped skirt, and dupatta set features elaborate glass beading that forms a strong star design with scatter beading and glass tassels displayed. It was inspired by the stunning brilliant red and orange starfish in Exumas, Bahamas. Her blouse, a full-sleeved, high-neck top with sheer panels that created the appearance of a plunging neckline, was the focal point of her outfit. The style was perfect for a cocktail night thanks to the thigh-high split on the drape skirt and the pre-draped dupattas that bordered the neckline.
Dia Mirza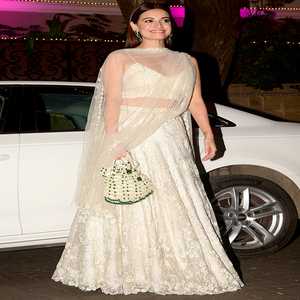 At Anil Kapoor's lavish Diwali party in October 2019, which was also attended by many other celebrities, Dia Mirza made an appearance wearing this stunning white lehenga. Mirza's Kresha Bajaj outfit of the day, which included a full skirt, a strapless top, and a feather-light tulle dupatta, was ideal for a night that required ease of movement. The lehenga skirt included floral motifs embroidered in Kresha Bajaj's trademark glass beads, but the blouse was the look's standout piece. It was a strappy, sensual design that was distinguished by its elaborate cut dana work.

Shraddha Kapoor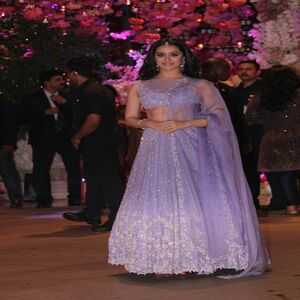 Shraddha Kapoor chose a lavender set by Kresha Bajaj, creating a look that belonged in a fairy tale. The feminine ensemble included a sheer-necked top, a ballgown-style skirt, and a matching dupatta that were all adorned with crystals and delicate floral glass bead work. Speaking of the exquisite bridal lehenga set's elaborate intricacies, Bajaj informed that it is covered with silver glass bead tessellations and coloured resham flowers with sequin highlights. The lehenga skirt is worn with a silk organza dupatta with an embellished border and a 3D embellished shirt made of tulle to simulate flesh covered in embroidery.

Sunny Leone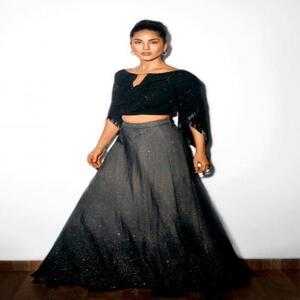 Sunny Leone dressed in a sparkling black lehenga ensemble from Kresha Bajaj, embracing the Diwali spirit. The lehenga features an intriguing flared sleeve and resembles a starry sky. The woman kept her makeup basic and wore her hair in a high bun.

Alia Bhatt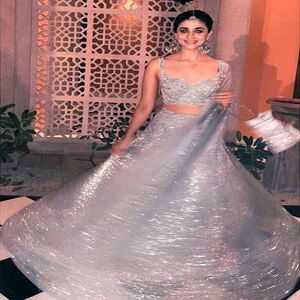 In a grey lehenga by Kresha Bajaj, Alia Bhatt looked stunning and has raised the bar for fashion. She looked stunning as she completed the ensemble with modest maang tikka and spectacular earrings. This is undoubtedly eye-catching, and one can depend on a glittery explosion to rule the day.

Kresha Bajaj's Net Worth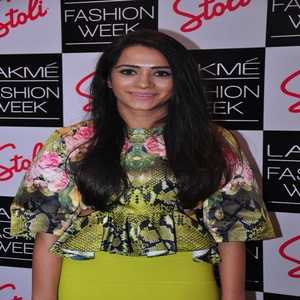 Kresha Bajaj's net worth is estimated to be approximately $5 million US or 40 crores INR, as of 2022. Her major occupation as a fashion designer has brought her a significant amount of fortune. With the combined wealth of her jeweller husband Vanraj Zaveri and her industrialist father Kishor Bajaj, Kresha Bajaj is not simply living comfortably. Koecsh by Krésha Bajaj, the young fashion designer's own line, is actively growing.
Kresha Bajaj lives in a lavish home in Mumbai and she has several stores for her designer clothes. Visitors are greeted at a charming entry by a French-style store. Visitors are welcomed to Krésha Bajaj's new dreamy store by a lush, well-kept garden, a wall covered in colourful flowers, and white-washed, delicate wooden lattice walls. Diana Framroze, an interior designer, created this elegant yet welcoming boutique in Bandra. The reception space perfectly captures the mood of the entire store with its Satvario marble panel, magnificent dewdrop chandelier, and polished gold lettering for Kresha Bajaj.
Kresha Bajaj's Interesting Facts
Kresha Bajaj is the daughter of industrialist Kishore Bajaj.
Kresha Bajaj designed her own wedding lehenga and embroidered her entire love story on it.
Kresha Bajaj's husband is a jewellery designer.
Kresha Bajaj loves working with adventurous and fun women.
Kresha Bajaj is a close friend of Samantha.
Kresha Bajaj loves travelling to different places with her husband.
Kresha Bajaj had a destination wedding in Udaipur.
Kresha Bajaj's wedding jewellery was selected by her husband.
Social Media
Frequently Asked Questions