Dulquer Salmaan | Movies, Age, Biography, Net Worth

Violeena Vargav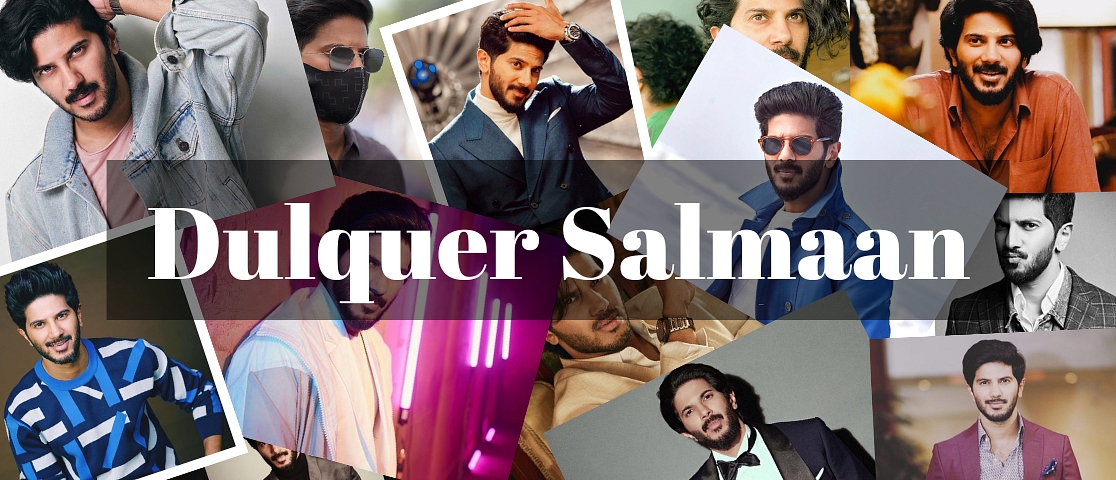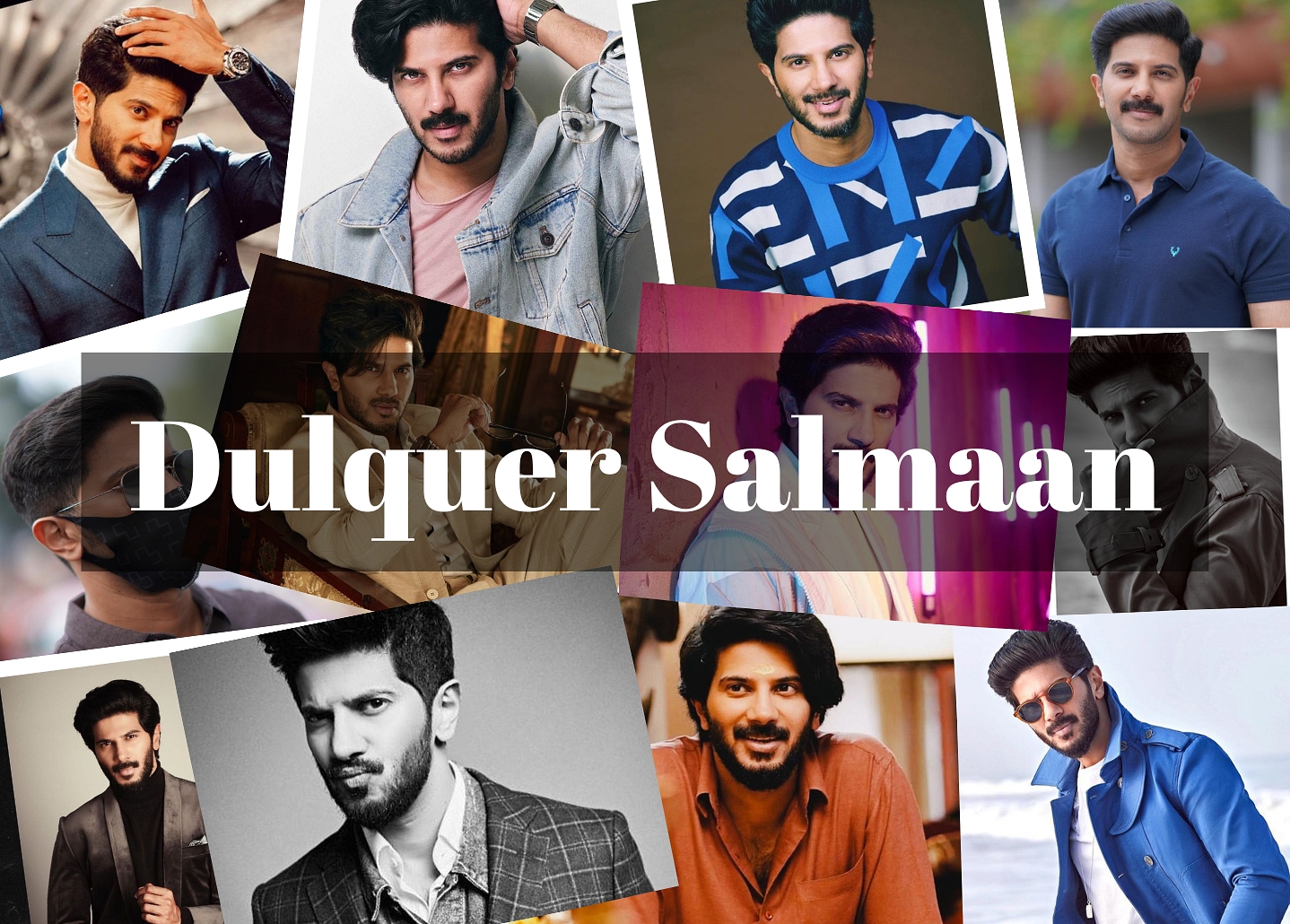 Dulquer Salmaan's Biography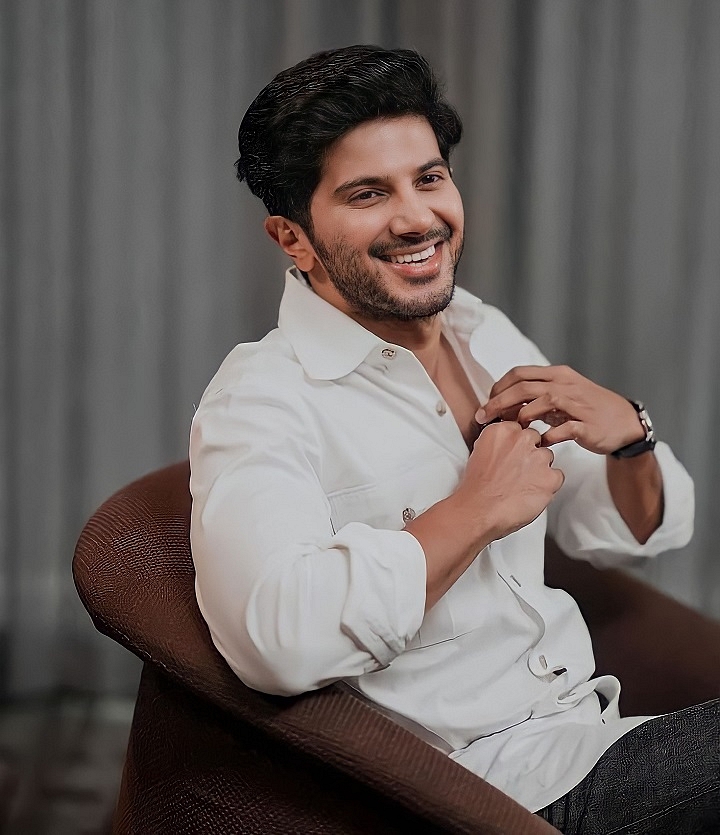 Actor, playback singer, and producer Dulquer Salmaan is primarily known for his work in Malayalam-language movies. Additionally, he has made a few film appearances in Tamil, Hindi, and Telugu. He has received one Kerala State Film Award and four Filmfare Awards South. Salmaan has received media recognition as a style icon and an auto aficionado. He supports several social initiatives and owns multiple businesses.

Dulquer Salmaan's birthday is 28 July 1986. Dulquer Salmaan's birth place is Cochin, Kerala. Dulquer Salmaan's age is 36 years, as of 2022. Dulquer Salmaan is Muslim. Dulquer Salmaan's zodiac sign is Leo. Dulquer Salmaan's height is 1.75m or 5'9".

In 2012, he made his acting debut in the action drama Second Show, for which he won the Filmfare Award for Best Male Debut, following a three-month acting study at the Barry John Acting Studio. For his work in Ustad Hotel, he was nominated for a Filmfare Award for Best Actor for the first time (2012).

Salmaan starred in the Tamil romance comedy Vaayai Moodi Pesavum after the box office successes of the comedies ABCD: American-Born Confused Desi (2013) and Neelakasham Pachakadal Chuvanna Bhoomi (2013). (2014). Later, he starred in Bangalore Days (2014), an ensemble love drama that is among the highest-grossing Malayalam movies. O Kadhal Kanmani, a critically acclaimed and financially successful romance directed by Mani Ratnam, brought him additional popularity in Tamil cinema (2015). Salmaan subsequently won the Kerala State Film Award for Best Actor for his portrayal of the titular character in the 2015 love movie Charlie. Additionally, he appeared in the Hindi films The Zoya Factor and Karwaan (2018) as well as the Telugu film Mahanati (2018). (2019).

Dulquer has always viewed him as a blessed actor and doesn't have an ego about his fame. Like his father, Dulquer has proven to be an outstanding performer and is noted for his powerful voice. Any girl would be rendered helpless by his charms. He can portray any role with great conviction. He has treated everyone fairly, whether it be the sweet neighbour or the badass goon.
Talk To Similar Celebrities
Dulquer Salmaan's Family and Dulquer Salmaan's Education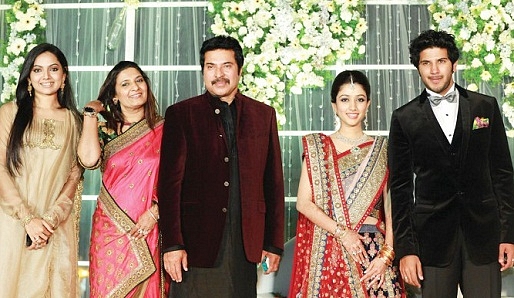 Dulquer Salmaan's father is Mammootty and Dulquer Salmaan's mother is Sulfath. Dulquer Salmaan admits that he always believed it would be impossible to fill the shoes left by his father, Malayalam icon Mammootty. Salmaan is the second kid of actor Mammootty and his wife Sulfath. The actor admitted that he was a really bad boy growing up. His teachers frequently sent him to the principal's office. Dulquer Salmaan's elder sister's name is Surumy.

At Toc-H Public School in Vyttila, Kochi, he finished his basic education, and at Sishya School in Chennai, he finished his secondary school. He later relocated to the US and graduated from Purdue University with a bachelor's degree in business management. He worked in the United States following college before starting an IT-related business in Dubai. Later, he made the decision to pursue acting as a career and enrolled in a three-month programme at Mumbai's Barry John Acting Studio.
Dulquer Salmaan's Relations and Marriage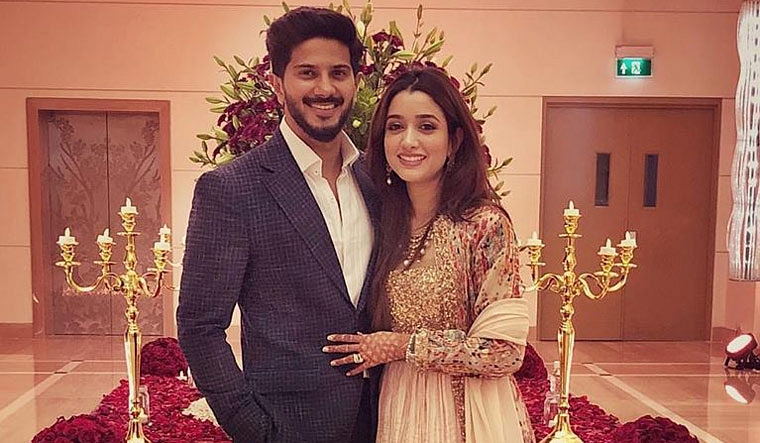 Dalquer Salmaan's wife's name is Amal Sufia. Dulquer, the dashing heartthrob, was married before he started working in movies. On December 22, 2011, in Chennai, Dulquer was legally wed to architect Amal Sufia, who is from North India. Amal is a pro in interior design as well. The Charlie actor frequently gushed about how fortunate he felt to be married to the most stunning woman. Dulquer also admits that before meeting Amal, he had never experienced romantic love.

Dulquer's parents arranged for his marriage, and rumours have it that after meeting Amaal Sufiya at a few social occasions, his mother, Sulfath, gave her the go-ahead. When asked about Dulquer's early marriage, his famous father, Mammootty, commented that it gives one's life more security. The megastar further claimed that Dulquer wed young in order to get into the film industry and that only after marriage would he be able to concentrate on his work.

Dulquer constantly expressed gratitude to his father for teaching him the value of a family. He credits his father as being his greatest inspiration in both performing and the workplace. Mammootty, Dulquer's father, believes that just like in his own marriage, Dulquer has come to understand the importance of family. Mammootty claims that Dulquer agreed to get married after his parents spoke to him. Mammootty believes that getting married has made him more committed to his acting career. It has helped him stay grounded.

On April 5, 2017, Dulquer and Amal welcomed their little princess, Maryam Ameerah Salmaan, into the world. Dulquer is a devoted parent who takes great care to shield his young child from the spotlight. Little Maryam's activities are continuously updated by Dulquer, who constantly makes sure to keep her safe from paps.
Dulquer Salmaan's Career
Ustad Hotel (2012)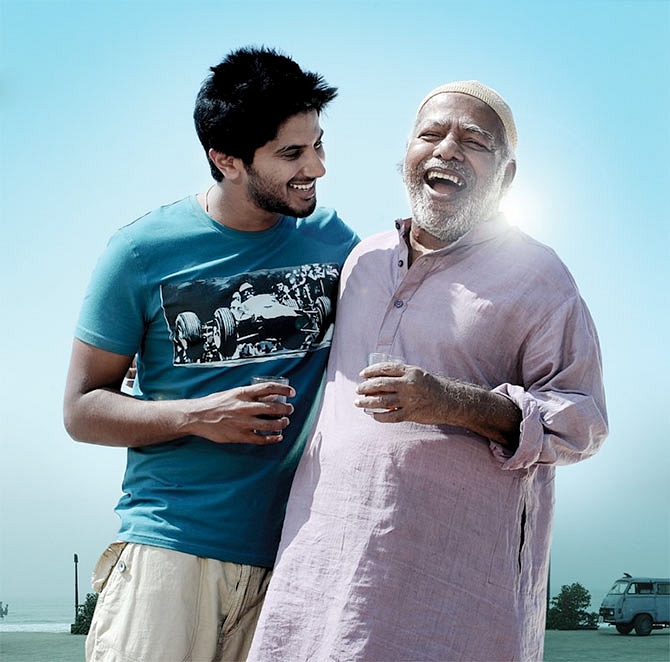 Anwar Rasheed, Anjali Menon, and Listin Stephen collaborated on the 2012 Indian drama film Ustad Hotel, which was also produced by Listin Stephen. Along with Nithya Menen, Siddique, Mamukkoya, and Lena playing supporting parts, the movie also includes Dulquer Salmaan, Thilakan, and Jishnu in cameo appearances.

The Ustad Hotel opened on June 29, 2012, in Kerala, and July 20, 2012, in the rest of India. The movie was a financial hit. It received three National Film Awards: Best Popular Film, Best Dialogues (Menon), and Special Mention for Thilakan (posthumously). It was recreated as the Gowdru Hotel in Kannada (2017). The movie, retitled Janatha Hotel, was released in Telugu. One of the best Malayalam films ever produced during the New-Gen cinema movement is Ustad Hotel.

In the narrative, a young man by the name of Faizal, also known as Faizi, goes against his father's wishes to study to become a chef in Switzerland. His father snatches away his passport when this problem comes to light in order to keep him from starting his new work in the UK. As the father-son relationship deteriorates, Faizi is compelled to work as a cook in his grandfather Karim's restaurant in Kozhikode or Calicut until he can arrange an alternative. Salmaan received compliments for how he portrayed Faizy. Dulquer has emerged from his father's shadow in the part of Faisi, according to Anil R Nair's article for The New Indian Express. Salmaan received his first Filmfare Award nomination for Best Actor for his work.
Blue Skies, Green Waters, Red Earth (2013)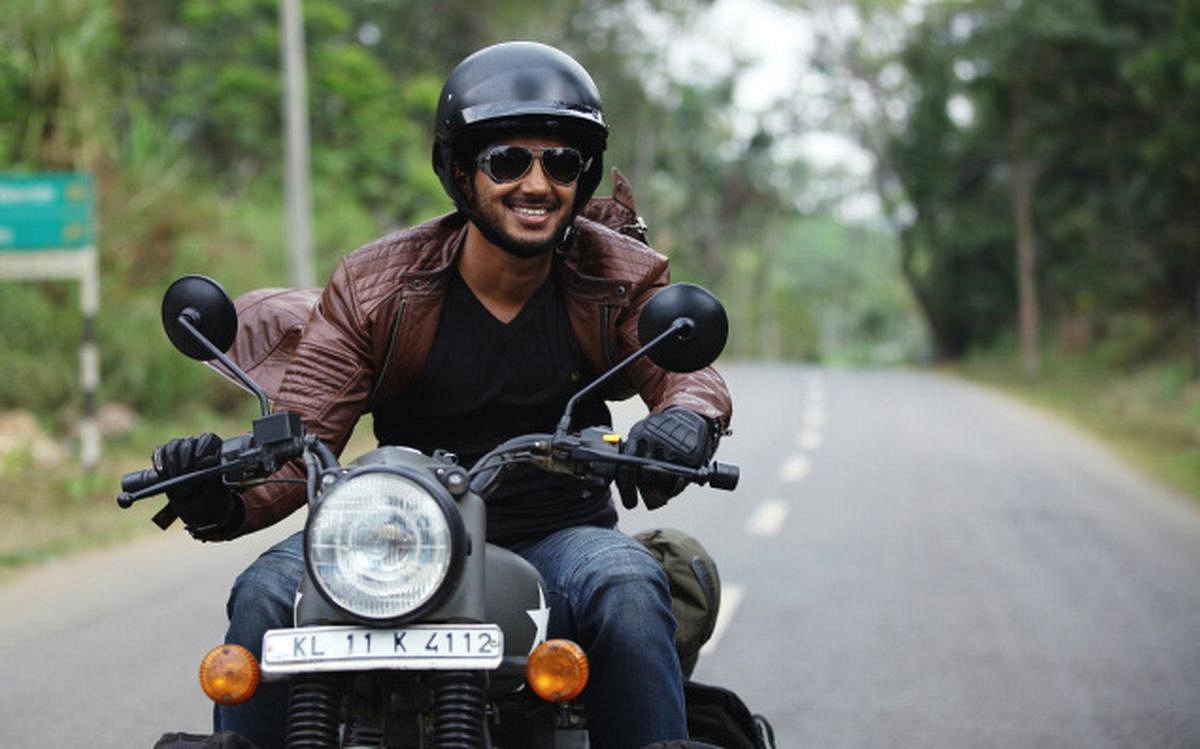 The 2013 Indian road movie Blue Sky, Green Sea, Red EarthBlue Sky, Green Sea, Red Earth) is a 2013 Indian Malayalam-language road adventure film directed and co-produced by Sameer Thahir and written by Hashir Mohamed. The film stars Dulquer Salmaan and Sunny Wayne with Dhritiman Chatterjee, Surja Bala Hijam in supporting roles. The movie was inspired from the book Long Way Down . The movie was a hit at the Kerala box office and has since developed a cult following among the youth of Kerala.

In order to find Kasi's lover, Suni and Kasi plan to take a road trip from Kerala to Nagaland. They encounter various pivotal occasions while travelling. They encounter numerous challenges along the way, but they also meet some interesting characters. The movie and his performance were both well received.

As Kasi, who is torn apart by several internal issues but manages to maintain a calm façade, Dulquer Salman gives a compelling performance. One film that actually fulfils its promise is this one. With captivating music and sparse speech, the movie On the Road is a visual delight.
Bangalore Days (2014)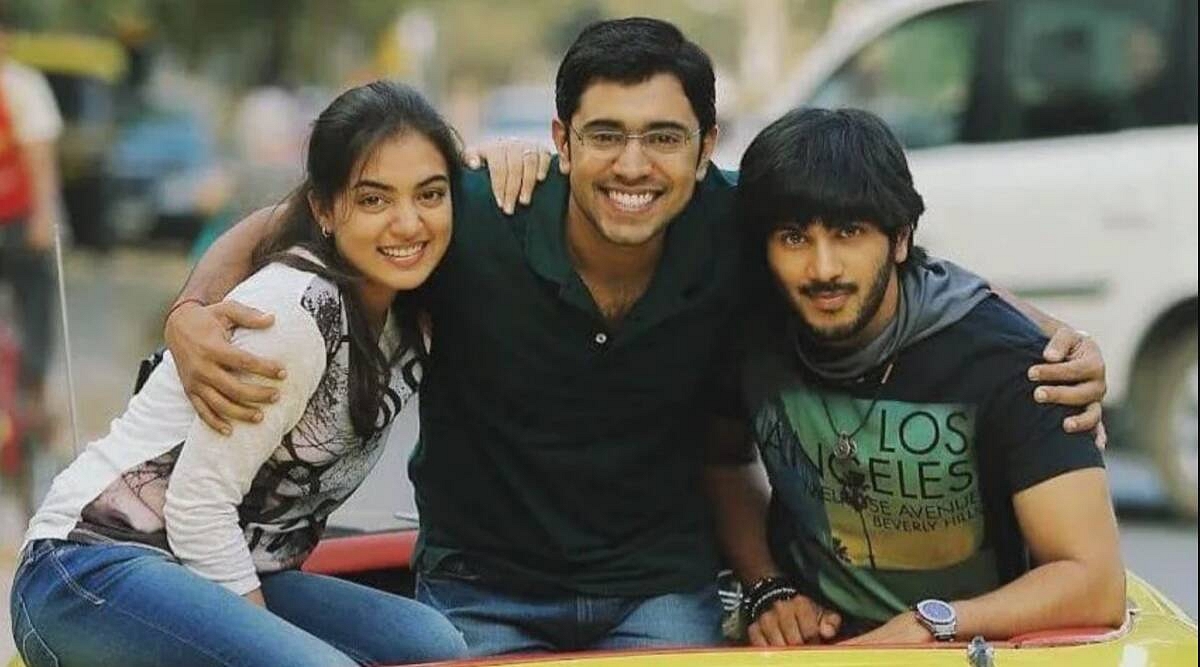 Anjali Menon wrote and directed Bangalore Days, a coming-of-age romantic comedy-drama movie in the Malayalam language from 2014, which was co-produced by Sophia Paul and Anwar Rasheed under the banners of Anwar Rasheed Entertainments and Weekend Blockbusters. Nivin Pauly, Dulquer Salmaan, Nazriya Nazim, Fahadh Faasil, Parvathy Thiruvothu, Isha Talwar, and Paris Laxmi are among the ensemble cast members in the movie. Nithya Menen makes a brief appearance.

On May 30, 2014, the movie opened simultaneously across 205 theatres in India, making it one of the biggest Malayalam cinema releases ever. It was well-received. Cousins Arjun, Kuttan, and Divya travel to Bangalore for varied reasons. Arjun is an independent man who works as a bike mechanic. He falls in love with a girl named RJ Sarah after meeting her. Kuttan is your standard Archie. He desires to wed a rural woman in Bangalore. Das, a successful corporate executive, is Divya's husband. Given that Das is a workaholic, their marriage is not going well. As a result of learning about Das's previous relationship with Natasha in this course, Divya decides to avoid him.

Nivin Pauly and Nazriya Nazim won Best Actor and Best Actress prizes, respectively, for the movie, along with Anjali Menon for Best Screenplay. Parvathy Thiruvothu later won the Filmfare Award for Best Supporting Actress, and Anjali Menon won the Filmfare Award for Best Director. Later, Bangalore Naatkal, a Tamil remake of the film, was released (2016). One of the best Malayalam films produced during the New-Generation cinema trend is thought to have been this one.
Charlie (2015)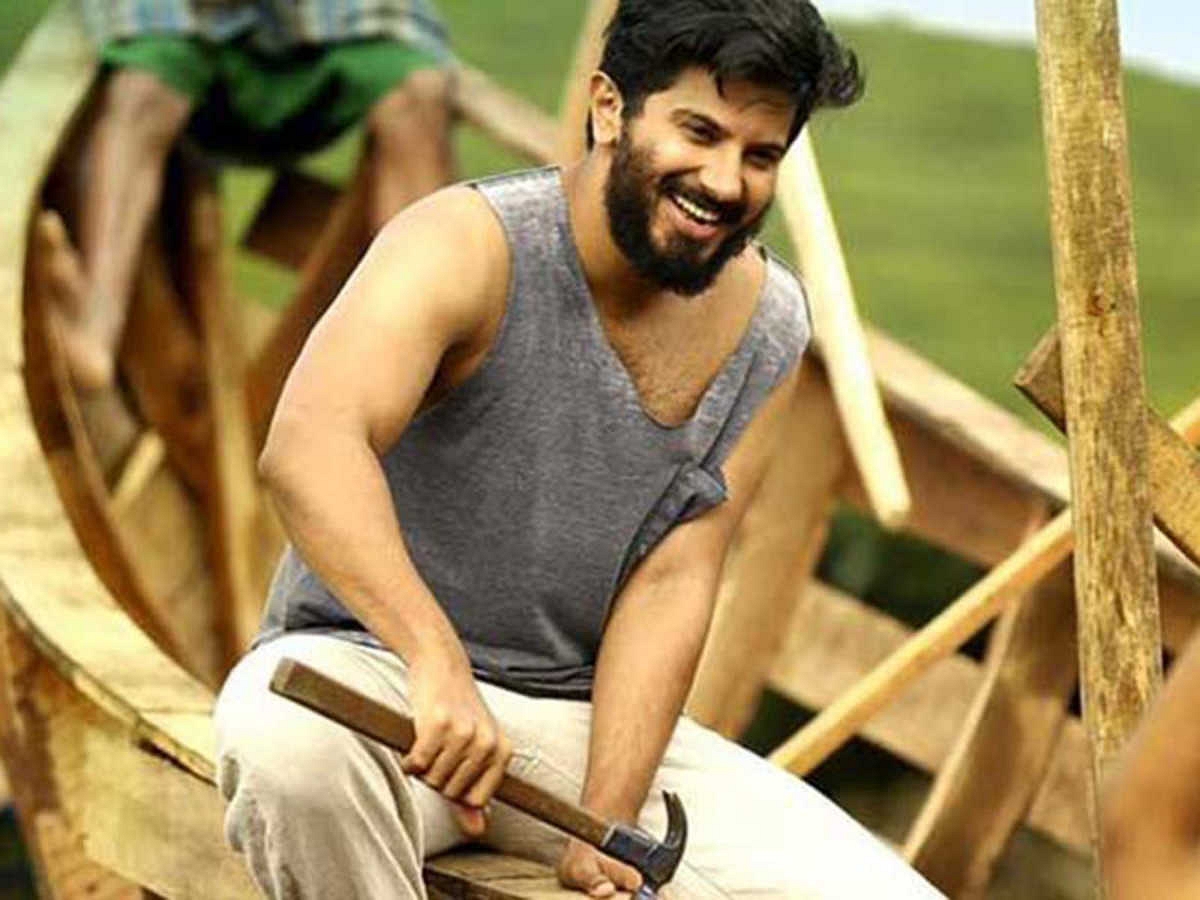 Martin Prakkat and Unni R. collaborated on the 2015 Indian adventure drama film Charlie, which they also directed and wrote. The movie, which was produced by Prakkat, Joju George, and Shebin Becker, features Parvathy and Dulquer Salmaan. Gopi Sundar composed the music, and Jomon T. John was in charge of the filming. On December 24, the movie was released. At the 46th Kerala State Film Awards, it took home 8 accolades, including those for best actor, actress, director, and cinematography. It was reproduced as Deva and Maara in Marathi and Tamil, respectively.

A young man named Charlie believes in living each day to the fullest and loves to travel. He attempts to make the lives of others around him happier and views life as a festival. Tessa is a talented graphic designer with a kind attitude on life. The love story of Charlie and Tessa is depicted in the movie, as well as how their relationship affects those around them.
OK Kanmani (2015)
Mani Ratnam wrote, produced, and directed the romantic comedy OK Kanmani, which was released in 2015 in the Indian Tamil language. Dulquer Salmaan and Nithya Menen play a young couple who live together in Mumbai in the movie. In the movie, Prakash Raj and Leela Samson play a supporting couple who play the tenants of the younger couple. A "mirror of the current attitude of urban India," the movie reportedly addressed subjects including marriage and traditional values.

Adi and Tara, two teenagers, fall for one another after meeting at a wedding. They decide to live together because they do not think marriage is a good idea. The main action of the story is what happens next. When O Kadhal Kanmani was released on April 17, 2015, it received favourable reviews from critics who praised the performances of the lead actors as well as the high calibre of the movie's technical components. The movie went on to become a box office hit and did incredibly well at Indian and international multiplexes. Bharatanatyam dancer Leela Samson made her debut in Tamil and as an official actor. Later, in 2017, the movie was adapted in Hindi as Ok Jaanu. Salmaan won his first Best Actor Award after the film received acclaim from reviewers. He was nominated for Best Actor a third time by Filmfare.
Kammatti Paadam (2016)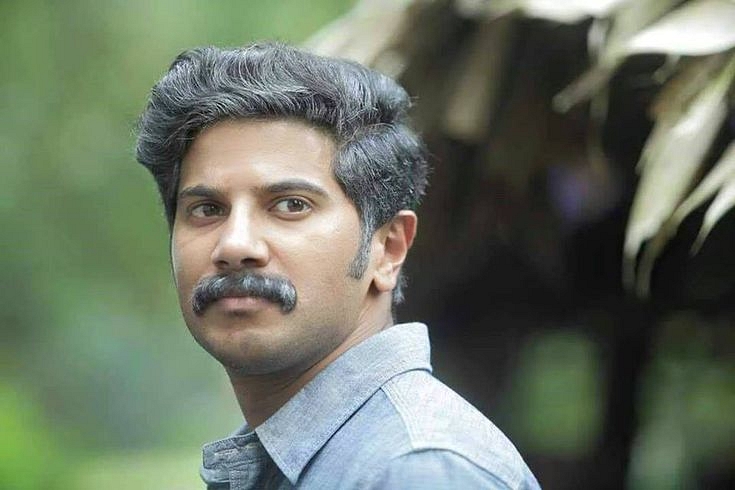 A 2016 Indian Malayalam action drama film with the alternate spelling Kammatipaadam was produced by Rajeev Ravi and scripted by P. Balachandran. Dulquer Salmaan, Vinayakan, Shaun Romy, Manikandan R. Achari, Vinay Forrt, Shine Tom Chacko, and Suraj Venjaramoodu are among the actors that appear in the movie. The songs were written by K, John P. Varkey, and Vinayakan, while K also wrote the background music.

Kammatipaadam, a slum neighbourhood in Kochi, Kerala, is the focus of the movie. The Dalit community's forced land sales to real estate gangs and Kochi's modern urbanisation as a result of the Dalits' plight are the main topics of the book. At the 47th Kerala State Film Awards, the movie took home four prizes: best actor, best supporting actor, best art director, and best film editing.

Numerous publications have recognised it as one of the top Malayalam movies of the last ten years and a key entry in the New Wave Movement. The movie was well received by critics and became his third straight commercial hit in two years.

Parava (2017)
In 2017, Soubin Shahir and Muneer Ali co-wrote the script for the drama film Parava, which they both directed in Malayalam. Amal Shah, Govind V. Pai, Shane Nigam, and Dulquer Salmaan all appear in this movie, which is directed by Shahir for the first time. At Fort Kochi, principal photography commenced on June 1st, 2016. The movie premiered on September 21, 2017.

Two teenage lads from Mattancherry named Irshad and Haseeb have a love for the local game of pigeon flying. Irshad quickly begins to talk about a horrible event that destroyed a lot of neighbourhood friendships.

Words could not adequately capture Dulquer Salmaan's magnetism. Although he appears in the movie for less than 30 minutes, he emits a unique appeal that maybe no other young actor does. His on-screen charisma is unmatched in every way. Again, in Parava, it is pretty clear how he may change into the character. We learn more about his character as the movie goes on, and it is unquestionably a vital one.
Solo (2017)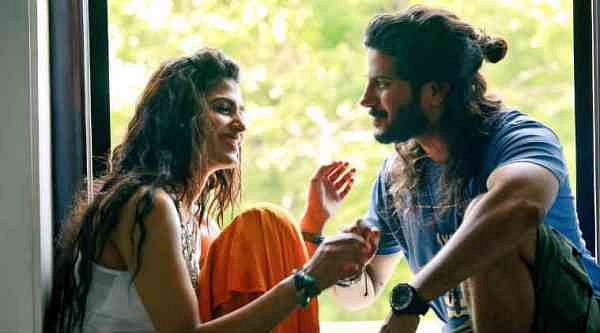 Solo is a 2017 Indian experimental anthology film that Bejoy Nambiar co-wrote, co-produced, and directed. Dulquer Salmaan plays the lead. Production got underway in November 2016 and was concurrently shot in Tamil and Malayalam. In Solo, four different stories one for each of the four elements Earth, Fire, Wind, and Water each featuring a different aspect of Lord Shiva are told.

On October 5, 2017, the movie received a global release in both Tamil and Malayalam. The movie, titled Athade and released on June 22, 2018, was dubbed into Telugu. Tatva is the Hindi dub for it. The four parts of Solo are referred to as the World of Rudra, World of Siva, World of Shekhar, and World of Trilok.

In each of the four portions, Dulquer Salmaan plays the titular roles of Rudra, Siva, Shekhar, and Trilok. College student Shekhar falls hopelessly in love with Radhika, a blind woman. On the other hand, Trilok is a veterinarian on a mission. Siva is a dangerous criminal who wants to avenge the death of his father. As opposed to Akshara, Rudra is an army officer who is eager to see her.
Mahanati (2018)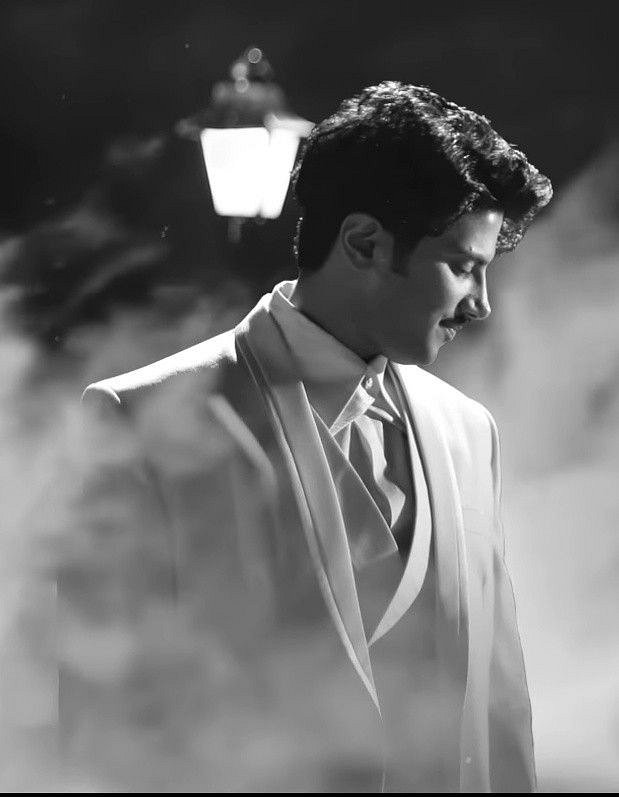 A 2018 Indian Telugu biographical drama film called Mahanati is based on the life of the actress Savitri. Nag Ashwin wrote and directed it, and Priyanka Dutt, working with Vyjayanthi Movies and Swapna Cinema, produced it. In the movie, Savitri is portrayed by Keerthy Suresh[a] while her husband Gemini Ganesan is portrayed by Dulquer Salmaan.

Along with Vijay Deverakonda and Samantha Akkineni, the movie also has Rajendra Prasad, Prakash Raj, and Bhanupriya in supporting parts. Several actors, including Mohan Babu and Naga Chaitanya, make cameos. The story recounts Savitri's life, showing her tumultuous climb to fame, marriage to Ganesan, and subsequent fall from glory. Akkineni and Devarakonda portray the roles of a journalist and a photographer, respectively.

After Yevade Subramanyam, his first film as a filmmaker, was released, Ashwin started working on the biopic of Savitri (2015). Principal photography for the movie was conducted in Hyderabad, Palakollu, Bangalore, Chennai, Mysore, and Delhi between May 2017 and March 2018. The film was photographed by Dani Sanchez-Lopez, and it was edited by Kotagiri Venkateswara Rao. Mickey J. Meyer wrote the soundtrack and the music for the movie.

The theatrical release of Mahanati is set for May 9; on May 11, its dubs will be released in Tamil and Malayalam, with the former going by the name Nadigaiyar Thilagam. Following the release of Yevade Subramanyam, Ashwin began working on the biopic of Savitri (2015). Between May 2017 and March 2018, Hyderabad, Palakollu, Bangalore, Chennai, Mysore, and Delhi served as the locations for the film's principal photography.

Kotagiri Venkateswara Rao edited the movie, which was shot by Dani Sanchez-Lopez. The movie's music and soundtrack were composed by Mickey J. Meyer. Mahanati will premiere in theatres on May 9; on May 11, its dubs in Tamil and Malayalam will be released, with the latter going by the name Nadigaiyar Thilagam.
Karwaan (2018)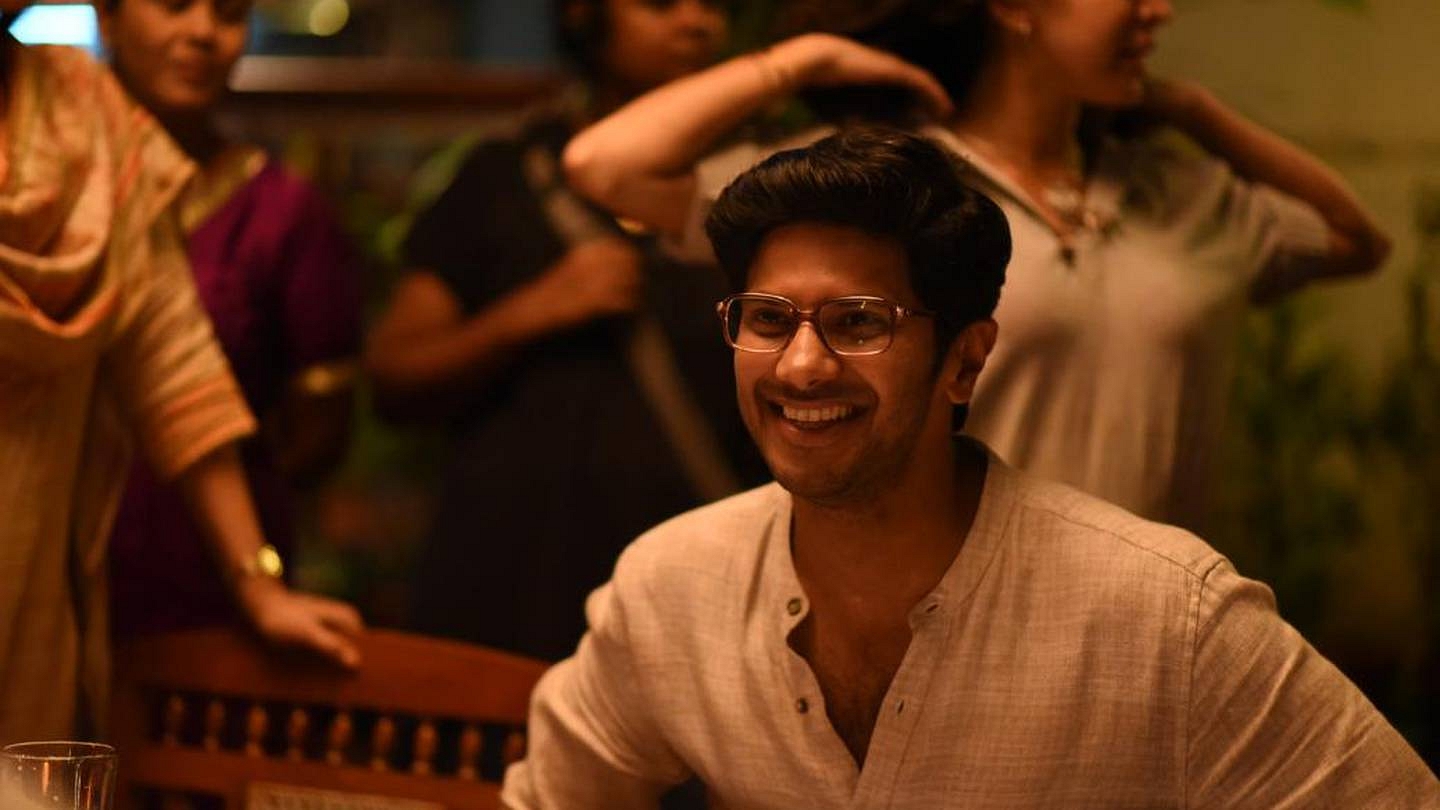 The 2018 Hindi-language road comedy-drama movie Karwaan was written by Bejoy Nambiar and directed by Akarsh Khurana, who was making his directorial debut. It was also produced by Ronnie Screwvala and Priti Rathi Gupta. Irrfan Khan, Dulquer Salmaan, and Mithila Palkar all appear in the movie. Salmaan makes his Bollywood debut with it. It was released on August 3, 2018, and reviews ranged from mixed to favourable.

Avinash is a despondent guy who is trapped in a boring work in a Bangalore-based IT company. Through flashbacks, it becomes clear that his father never approved of his passion for photography and dismissed it as something that only a select few pursue as a justification for rebelling. Avinash's life, however, takes a sharp turn when he learns of his father's passing while on a pilgrimage.

He enlists the assistance of a friend to retrieve the body, only to find that it has been mixed up with another body that belonged to Tanya's grandmother. The group then drives to Kochi to make things right, not realising that life has something more in store for them.
Dulquer Salmaan's Upcoming Movies
Othiram Kadakam, King of Kotha, Yuddham Tho Rasina Prema Katha, Smuggler, Love In Anjengo, Oru Bhayankara Kamukan are some of the upcoming movies of Dulquer Salmaan.
Dulquer Salmaan Career TimeLine
Dulquer Salmaan's Net Worth
Dulquer Salmaan Net Worth is $14 million US or ₹335 Crore Indian Rupees. Dulquer Salmaan received a salary of Rs. 1.50 crore each movie in the early stages of his career. Following his early triumphs, his movie compensation increased to Rs. 4.00 Crore every film. Dulquer Salmaan now commands a salary of Rupees 8.00 Crore after achieving fame and widespread recognition.

Dulquer Salmaan is the owner of numerous properties in Dubai and Kerala. The value of Dulquer Salmaan's Dubai penthouse exceeds Rupees 14 crore. Dulquer Salmaan has a deep love for automobiles. Some of the top performance vehicles in the world are owned by Dulquer Salmaan.

Dulquer Salmaan bought a brand-new Jaguar F-Type automobile last year. Dulquer Salmaan has invested in a variety of flourishing businesses and start-ups. The enormous and rapidly increasing net worth of Dulquer Salmaan is attributed to his reputation for sound financial management.
Dulquer Salmaan's Controversies
Varane Avashyamund, Dulquer's debut production, is generating news for all the wrong reasons. A Mumbai reporter has criticised Dulquer for using her image in an advertisement without her permission two months after the film's release. The woman claimed ownership of the item and demanded a public apology from the creators. Dulquer instantly expressed regret and vowed to investigate the incident on Twitter.
Dulquer Salmaan's Achievements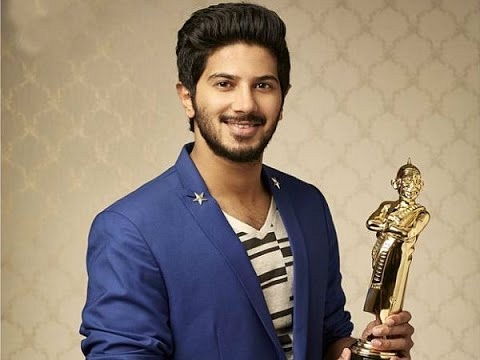 Asiavision Awards - Best Newcomer for Second Show, 2012
Asianet Film Awards - Best New Face (Male) for Second Show, 2012
Vanitha Film Awards - Best New Face (Male) for Second Show, 2012
Vanitha Film Awards - Best Star Face for Ustad Hotel, 2012
Filmfare Awards South - Best Actor(Malayalam) for Ustad Hotel (Nominee), 2013
Filmfare Awards South - Best Male Debut - South for Second Show, 2013
South Indian International Film Awards - Best Debut (Male) for Second Show, 2013
Asiavision Awards - Performer of the Year, 2013
Asianet Film Awards - Star of the Year, 2014
Asiavision Awards - Performer of the Year for Bangalore Days and Vikramadithyan, 2014
Asianet Film Awards - Star of the Year for Bangalore Days and Vikramadithyan, 2015
Filmfare Awards South - Best Actor(Malayalam) for Njaan (Nominee), 2015
Filmfare Awards South - Best Actor (Male) for Vaayai Moodi Pesuvum, (Nominee)2015
South Indian International Film Awards - Best Actor for Njaan (Nominee). 2015
Vanitha Film Awards - Best Star Pair for Vikramadithyan, 2015
Vijay Awards - Best Debut (Male) for Vaayai Moodi Pesavum, 2015
Vikatan Awards - Best Debut (Male) for Vaayai Moodi Pesavum, 2015
Asianet Film Awards - Most Popular Actor for Charlie , 2016
Filmfare Awards South - Best Actor – Malayalam for Charlie (Nominee), 2016
Kerala State Film Awards - Best Actor for Charlie, 2016
South Indian International Film Awards - Best Actor for Charlie (Nominee), 2016
South Indian International Film Awards - Best Playback Singer for Charlie (Nominee), 2016
Asianet Film Awards - Best Actor (Critics) for Kammatipaadam and Kali , 2017
2nd IIFA Utsavam - Best Actor for Charlie, 2017
2nd IIFA Utsavam - Best Male Playback Singer for Charlie (Nominee), 2017
64th Filmfare Awards South - Best Actor (Critics) for Kali and Kammatipaadam, 2017
South Indian International Film Awards - Best Actor for Kammatipaadam (Nominee), 2017
Asiavision Awards - Best Actor for Solo, Comrade in America and Parava, 2017
Asianet Film Awards - Golden Star for Solo, Jomonte Suvisheshangal and Parava, 2018
Vanitha Film Awards - Popular Actor for Solo, Jomonte Suvisheshangal, Parava, Comrade in America, 2018
South Indian International Film Awards - Best Actor - Telugu for Mahanati (Nominee), 2019
Filmfare Awards South - Best Actor (Critics) Telugu for Mahanati (Nominee), 2019
South Indian International Film Awards - Best Actor for Kannum Kannum Kollai Adithal, 2021
Did You Know?
He is the only Malayalam actor to be on the list of the nation's most coveted men. In 2014, he was ranked seventh among Chennai's Most Desirable Men. In 2014, Times Most Desirable Men placed him as number 45. He won the 2014 Kochi Times Most Desirable Men award in an Indiatimes online poll.
Mammootty, a famous actor, is the father of Dulquer.
Motherhood Hospital, which is located in Bangalore, is directed by Dulquer.
Dulquer had great business success before he became an actor. He ran a website where cars could be traded.
Dulquer graduated with a Bachelor of Business Administration from Purdue University in the United States.
Social Media
Frequently Asked Questions