Dhanush | Biography, Age, Wife, Birthday, Movies, Career

Sanskruti Kamble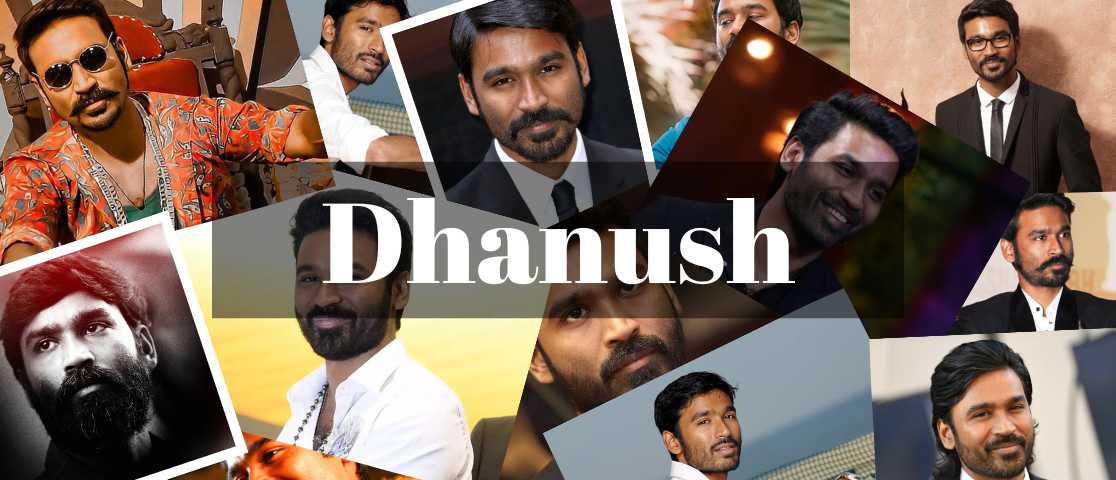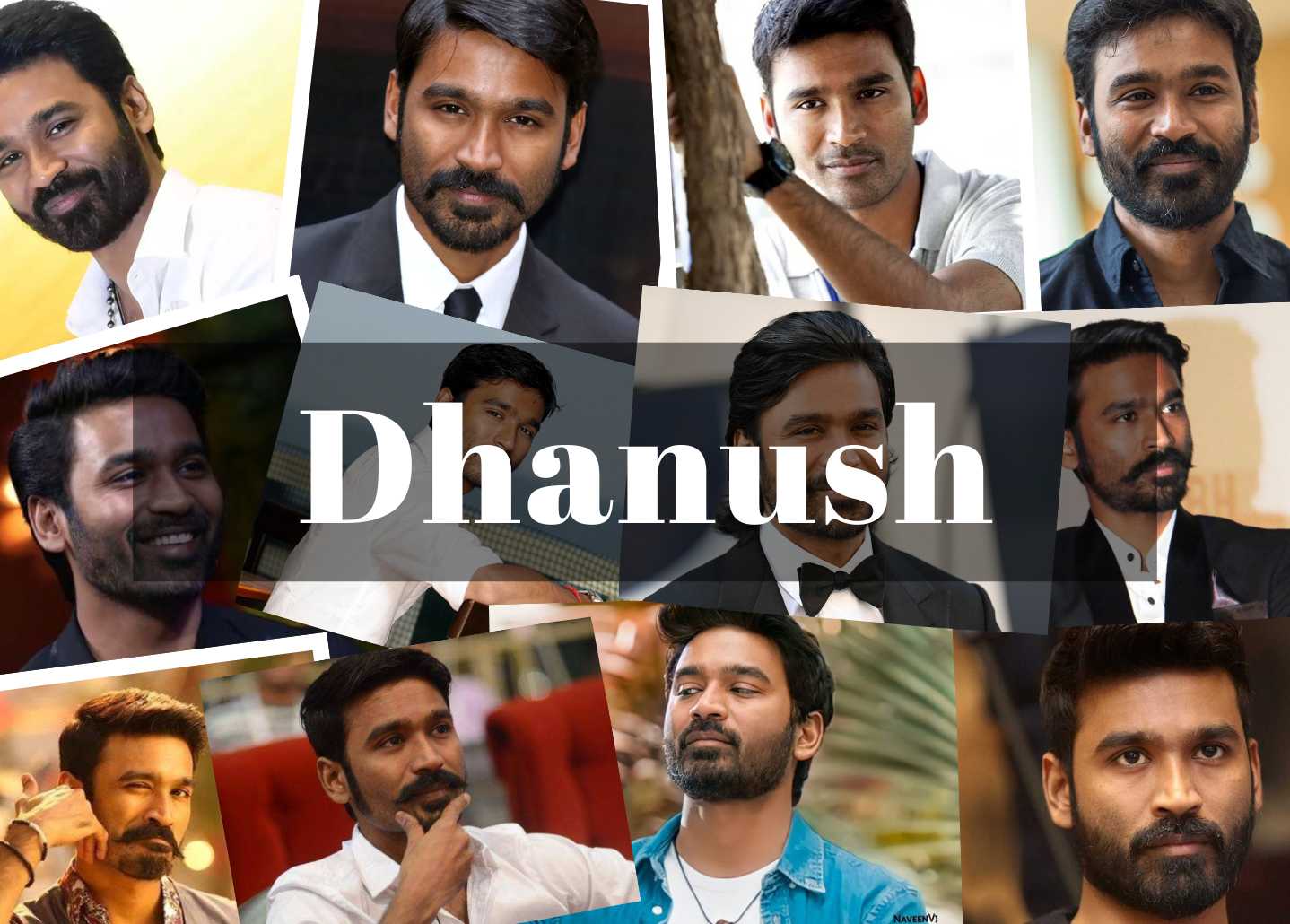 Dhanush's Age and Dhanush's Biography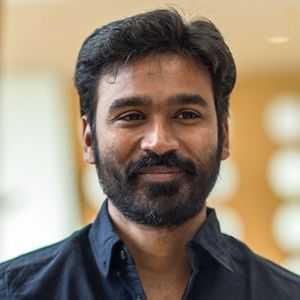 Actor Dhanush's real name is Venkatesh Prabhu Kasthuri Raja, an Indian actor, producer, director, lyricist, and playback singer who primarily works in Tamil films. Dhanush's birthday is on July 28, and Dhanush's birthyear is in 1983. Over the course of his career, he has appeared in 46 films and won numerous awards, including four National Film Awards (two as an actor and two as a producer), 14 SIIMA Awards, nine Vijay Awards, seven Filmfare Awards South, five Vikatan Awards, five Edison Awards, and a Filmfare Award. Six times, he was listed on the Forbes India Celebrity 100 list, which takes into account the income of Indian celebrities.

His father, Kasthuri Raja, who directed the coming-of-age movie Thulluvadho Ilamai in 2002, served as Dhanush's first director. He had more success in the critically acclaimed and financially lucrative films Yaaradi Nee Mohini (2008) and Polladhavan (2007, 2007). He received Best Actor at the 58th National Film Awards and Best Tamil Actor at the 60th Filmfare Awards South for his work as a rooster battle jockey in Aadukalam (2010).

With movies like 3 (2012), Maryan (2013), Anegan (2015), Kodi (2016), Vadachennai (2018), and Asuran, he maintained his success (2019). Asuran joined the 100 Crore Club by making a revenue of $100 crore within a month of its release, when merging the theatrical box office revenues with non-theatrical earnings like satellite, digital, and audio rights. Vadachennai became the highest-grossing A-rated Tamil film of all time. In the 2010s, Dhanush also acted in the action movies Velaiilla Pattadhari (2014) and Velaiilla Pattadhari 2, as well as Maari (2015) and Maari 2 (2018).

The romantic psychological thriller film 3's hit song "Why This Kolaveri Di" by Dhanush became the first Indian music video to surpass 100 million views on YouTube in 2011. He made his Bollywood debut in Raanjhanaa by Aanand L. Rai (2013). He was nominated for Best Actor at the 59th Filmfare Awards and received the Best Male Debut Award for his portrayal of an obsessive one-sided lover in the movie. Dhanush produced Pa Paandi, his directorial debut, through his production business Wunderbar Films (2017). From Maari 2, his song "Rowdy Baby" became one of the most popular Indian songs ever. It is the only song from South India with a billion YouTube views.
Claim Your FREE Celebrity Shoutout
✕
Claim Now!
Dhanush's Family and Childhood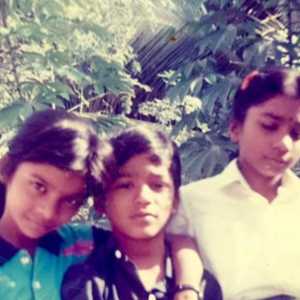 Dhanush's place of birth is Madras, Tamil Nadu. His real name is Venkatesh Prabhu Kasthuri Raja.Dhanush's mother's name is Vijayalakshmi, she was a Tamil and Telugu film producer and director. Dhanush's father's name is Kasthuri Raja. He originally intended to enroll in a hotel management program and train to be a chef. However, he was under pressure to become an actor from his brother, the director Selvaraghavan.
On November 18, 2004, Dhanush wed Aishwarya, the oldest daughter of Rajinikanth. Yatra and Linga, their two kids, were born in 2006 and 2010, respectively. On January 17, 2022, the couple made their separation official. Rajinikanth, Dhanush's father-in-law and a Superstar of Tamil cinema, is said to be hurt the most by the couple's separation news and is apparently participating in negotiations to try to salvage their marriage. He named both of his boys Shaivite since he is a fervent follower of Lord Shiva.
Talk To Similar Celebrities
Dhanush's Marriage With Aishwarya R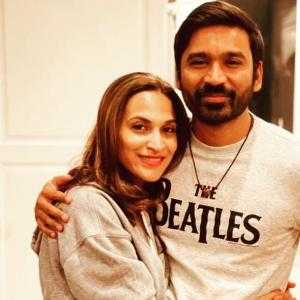 The biggest performer in the South, Dhanush also gained a sizable following in Bollywood with his film c. In 2011 and 2012, there were rumours that Dhanush was having an affair with Shruti Hassan, a well-known actress and close friend of Dhanush's wife Aishwarya. All of this took place while they were filming for 3 by Aishwarya R, her debut feature. There was a story going around throughout the filming that Dhanush and Aishwarya's marriage was on the verge of disintegrating due to their romance.

When Aishwarya R. Dhanush informed the media that all claims made against Dhanush and Shruti are baseless and that there is no truth to any of these stories, the flames that had been lit by these accusations were put out. When asked about the reports about her affair with Dhanush in an interview by Shruti, she responded as follows: "I'm not going around justifying to people. I won't tell people to follow me and implant a microchip in my behind so they can learn the truth. My closest friend in the industry is him. He has always supported my creative endeavors.

A recent report asserts that Rajinikanth persuaded Dhanush and Aishwaryaa to reconcile amid rumours that the couple has agreed to put an end to their divorce. In January of this year, Aishwarya and Dhanush made their split public. Yatra Raja and Linga Raja are the couple's two sons, and they were married in 2004.

A recent unsubstantiated media report asserts that Rajinikanth persuaded Dhanush and Aishwaryaa to reconsider their decision to file for divorce in order to protect their sons, despite the fact that Dhanush and Aishwaryaa have not addressed the rumours regarding their reconciliation.

According to reports, Dhanush and Aishwarya had a "successful" conversation in his Poes Garden residence. For their sons Yatra and Linga, Dhanush and Aishwarya decide to reconcile.

Dhanush's Career
After being motivated by the fictional covert operation from Kuruthipunal, Venkatesh Prabhu chose the stage name "Dhanush" (1995). He made his acting debut in the sleeper success movie Thulluvadho Ilamai from 2002, which was directed by his father Kasthuri Raja. Later, in 2003, he had an appearance in Kaadhal Kondein, the first film his brother Selvaraghavan had directed. In the movie, Dhanush played Vinodh, a young man with mental illness who desired for his friend's love and eventually became possessive of her. The movie was a huge commercial and critical success upon release, and it ultimately led to Dhanush's first significant break in Tamil cinema. Thiruda Thirudi was his subsequent movie.

Dhanush made an appearance in the 2004 films Pudhukottaiyilirundhu Saravanan and Sullan. Later, he also made an appearance in Dreams, another poorly received movie. Like their prior projects, his father directed this one. Dhanush worked on Balu Mahendra's Adhu Oru Kana Kaalam the same year he performed in Devathaiyai Kanden. Dhanush assisted his brother in the 2006 gangster movie Pudhupettai. The movie, which follows a young man's transformation from street kid to gangster, was well-received by critics, who singled out Dhanush's performance for special attention. Later, Dhanush starred alongside Shriya Saran in the popcorn movie Thiruvilaiyaadal Aarambam.

The first movie Dhanush released in 2011 was Aadukalam, which he had been working on alongside Vetrimaran for more than three years. During filming, Dhanush, who took on the character of a local cockfighter, referred to the endeavour as his "Dream Project." The movie received overwhelmingly good reviews and won six accolades at the 58th National Film Awards, with Dhanush becoming the youngest performer to win the National Film Award for Best Actor. Dhanush made a lengthy guest appearance in Seedan by Subramania Siva. His next two projects were the action movies Venghai, directed by Hari, which garnered mixed reviews but was a commercial success, and Mappillai, a remake of his father-in-1989 law's film of the same name.

Dhanush occasionally performs as a vocalist, usually for his own movies. Yuvan Shankar Raja, the film's composer, first introduced him as a playback vocalist in Pudhukottaiyilirundhu Saravanan. They then worked together once again on the Pudhupettai film directed by their brother Selvaraghavan. In Selvaraghavan's movies Aayirathil Oruvan and Mayakkam Enna, where he appeared alongside his wife Aishwarya Rajinikanth, he sung additional songs.
Dhanush Movie- Raanjhanaa
Aanand L. Rai and Himanshu Sharma collaborated on the 2013 Hindi-language romance drama film Raanjhanaa. Under the auspices of Eros International, Krishika Lulla is the film's producer. It has Mohammed Zeeshan Ayyub, Swara Bhaskar, Sonam Kapoor, Abhay Deol, and Dhanush as the main cast. Dhanush makes his film debut in Hindi with this one.


The movie premiered on June 21, 2013, and a week later, the Tamil version, Ambikapath, was released. A. R. Rahman created the songs and background music, and Irshad Kamil wrote the lyrics for the pieces. The movie opened in theatres on June 21, 2013. Kundan chooses to move on from his childhood sweetheart Zoya after learning that she has a crush on someone from her neighbourhood. He, however, becomes furious when he realises she is lying about her fiance's beliefs.
Dhanush Movie- Maaran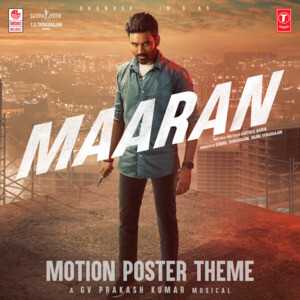 Maaran is a 2022 action-thriller movie in the Tamil language that was written and directed by Karthick Naren. Suhas-Sharfu and Vivek also contributed to the narrative and screenplay. Dhanush, Smruthi Venkat, and Malavika Mohanan star in the Sathya Jyothi Films production, which was also produced by T. G. Thyagarajan, Sendhil Thyagarajan, and Arjun Thyagarajan.

Samuthirakani, Ramki, Mahendran, and Krishnakumar Balasubramanian play supporting roles. G. V. Prakash Kumar created the soundtrack, while Vivekanand Santhosham handled the cinematography and Prasanna G. K. handled the editing. On March 11, 2022, Maaran became immediately available for streaming on Disney+ Hotstar. Critics and viewers gave the movie very unfavorable reviews, criticising the plot, the screenplay, the directing, the music, and the acting of the cast.
Dhanush Movie- Atrangi Re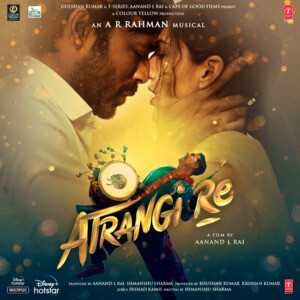 Aanand L. Rai and Himanshu Sharma collaborated on the 2021 Hindi-language romantic fantasy drama film Atrangi Re. Dhanush, Sara Ali Khan, and Akshay Kumar star in the T-Series Films, Colour Yellow Productions, and Cape of Good Films production. The movie follows Rinku (Khan), a serial eloper who falls in love with Sajjad, a magician (Kumar). She marries Dr. Vishu against her will (Dhanush). Vishu and Rinku quickly fall in love, but when Sajjad enters the picture, the love triangle turns bizarre.

After Raanjhanaa was released in 2014, Rai had the concept for the movie. Given the relevance of the subject, the writing, and the time, Dhanush was a given for the lead role, but the rest of the casting was left to chance. He co-wrote the screenplay with Sharma, examining the complexity of human emotions, particularly love. The project was officially announced in late January 2020, but filming didn't start until March of that year and didn't end until March of the following year due to the COVID-19 pandemic in India.

Varanasi, sections of Bihar, Delhi, Agra, Mumbai, and a few sequences in Madurai and Karaikudi were also used as filming locations. Irshad Kamil wrote the lyrics, and A. R. Rahman created the score and soundtrack CD. Pankaj Kumar handled the photography, and Hemal Kothari handled the editing. Due to the nationwide lockdown brought on by the pandemic, the film's release dates were postponed numerous times. Instead of going into theatres, the creators decided to launch the movie on Disney+ Hotstar on December 24, 2021. Galatta Kalyaanam was the name given to the Tamil dub and release of the film. Critics gave the movie mixed to excellent reviews; they praised the unconventional premise, the lead actors' performances, the director, the soundtrack, and the score, but they also criticised the screenplay's incoherence and the way the overall plot was handled.
Dhanush Movie- Pattas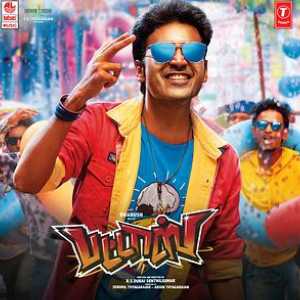 R. S. Durai Senthilkumar wrote and directed the 2020 martial arts film Pattas, which was also produced by Sathya Jyothi Films. With Sneha, Mehreen Pirzada, Naveen Chandra, and Dhanush playing dual roles, Nassar, Munishkanth, and Manobala play supporting roles. Vivek-Mervin wrote the music for the movie.

Following Kodi, this marks Dhanush and filmmaker Durai Senthilkumar's second collaboration. The ancient fighting technique of Adimurai, which was practised in Tamil Nadu, is depicted in the movie. Prior to the start of filming, Dhanush and Sneha trained in martial arts for their roles. The movie had its theatrical debut on January 15, 2020, which also happened to be Thai Pongal. Mixed reviews were given to the movie.
Dhanush Movie- The Gray Man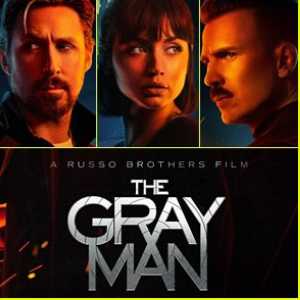 The Gray Man is a 2022 American action thriller film directed by Anthony and Joe Russo, based on the 2009 Mark Greaney novel of the same name, which the latter co-wrote with Christopher Markus and Stephen McFeely. In addition to Billy Bob Thornton and Alfre Woodard, the movie also stars Ryan Gosling, Chris Evans, Ana de Armas, Jessica Henwick, Regé-Jean Page, Dhanush, Wagner Moura, Julia Butters, and Regé-Jean Page. It is the first movie of a series based on John Greaney's Gray Man novels, and it was produced by the Russo brothers' firm, AGBO. The main character of the movie is CIA operative Court Gentry, who after learning dishonest information about his superior is fleeing from the vicious mercenary Lloyd Hanson.

Greaney's book was once slated for adaptation in 2011, with James Gray due to helm Brad Pitt and later Charlize Theron in a gender-flipped role. Neither version, however, ever materialised. Until it was revealed that the Russo brothers would direct and that Gosling and Evans would star, the project sat in development hell. Beginning in Los Angeles in March 2021, filming will end in Prague in July of that same year. It is one of the most costly Netflix original movies, with a $200 million production budget.

The Gray Man had a constrained theatrical run that started on July 15, 2022, then on July 22 it was made available digitally on Netflix. Critics gave it mixed reviews, praising the ensemble cast but criticising the "clichéd storyline and rapid speed." The movie will be followed by a spin-off and a sequel with Ryan Gosling returning to his role.
Dhanush Movie- Karnan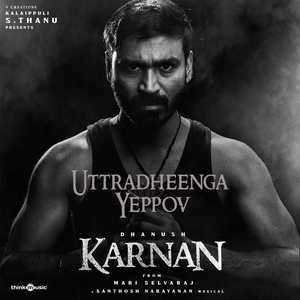 Karnan is a 2021 Tamil-language action drama film that was produced and directed by Kalaipuli S. Thanu and Mari Selvaraj. Rajisha Vijayan, Dhanush, Lal, Yogi Babu, Natarajan Subramaniam, and Yogi Babu appear in the movie (in her Tamil debut). Theni Eswar handled the film's cinematography, and Selva R. K. handled the editing. The movie, which was loosely based on the 1995 Kodiyankulam caste violence, depicts the title character Karnan, who comes from a conservative background and fights for the rights of his people.

The movie was released in January 2020 under the working title Karnan after a short-long pre-production period. Most of the movie is filmed in the rural Thoothukudi district. After the movie's release, production began, and it was finished in December 2020 despite the COVID-19 epidemic delaying it. Critics praised the plot, casting, location, metaphoric use, directing, performances, and key technical components of the movie after it opened in theatres on April 9, 2021. Although the COVID-19 pandemic-related restrictions prematurely interrupted its cinema run, it was also one of the biggest grossing Tamil movies of 2021. The Indian Express and other publications have listed Karnan as one of the top Tamil movies of 2021.
Dhanush's Upcoming Movies
Mithran Jawahar is the director of the upcoming musical comedy-drama Thiruchitrambalam, which will be released in Tamil. Under the name Sun Pictures, Kalanithi Maran is the producer of the movie.
Dhanush's Career Timeline
Dhanush's Controversies
A Tamil couple submitted a court case in 2017 claiming Dhanush was their son and asking for Rs 65,000 in monthly alimony. According to R Kathiresan and his wife Meenakshi, Dhanush was their third son who had escaped from the house. In the case, Kathiresan claimed that the actor had removed the markings from his body and that the court-filed birth certificate was not authentic because it omitted Dhanush's name and registration. He said that they are Dhanush's original parents and that Dhanush, whose true name is Kalaichevalan, is an actor who fled Chennai to pursue his acting career.Shruti Haasan, the daughter of Kamal Haasan, was associated with Dhanush.

The revelation of Dhanush's extramarital relationship had garnered a lot of media attention. While the movie "3" was being made, the two frequently spent time together. Shruti is a childhood friend of Dhanush's, and his wife Aishwarya directed the movie. That is why Aishwarya chose to cast Shruti in her third movie. Regarding her relationship with Dhanush, Shruti had stated that she does not care what others label her because he is her best friend. These stories were referred as as rumours by Aishwarya as well.

With the release of his debut song, "Kolaveri Di," Dhanush rose to fame among the Hindi-speaking population. After that, he appeared opposite Sonam Kapoor in "Ranjhanaa." Dhanush then appeared in "Shamitabh" alongside Amitabh Bachchan and Akshara Hassan.
Dhanush's Net Worth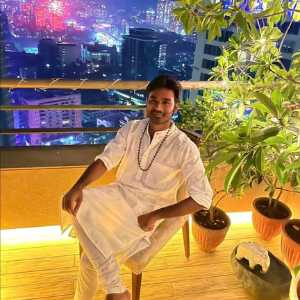 According to reports, Dhanush has a net worth of about $20 million, or roughly Rs. 148 crores. According to Forbes, he made Rs. 31.75 crores in profits for the calendar year 2019. His income is based on the fees collected from his theatrical performances, brand sponsorships, and movie appearances. In Chennai, he also runs his own independent film production firm, Wunderbar Films.

Trade analysts estimate that Dhanush charges between Rs. 7 crore and Rs. 10 crore for each film. His producing firm has produced 19 films that have done well financially. His collection of automobiles includes a magnificent Ford Mustang worth Rs. 75 Lacs, an Audi A8 for Rs. 1.25 Crores, and a Rolls Royce Ghost valued around Rs. 6 Crores. He also has a bungalow in Chennai that is said to be worth $20 million.
Dhanush's Awards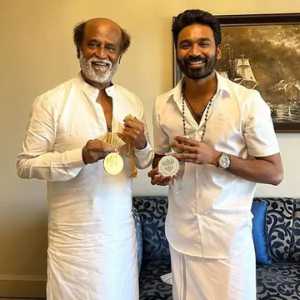 In 2010, Aadukalam won the National Award for Best Actor.
Best Male Debutant Actor (Film Fare Award) for Raanjhanaa in 2013.
Pa Paandi won the Vijay Award for Best Entertainer of the Year in 2017.
2018 South Film Fare Award for Best Actor went to Vada Chennai.
In its Celebrity 100 list, Forbes India put him at number 64.
7 Interesting Facts about Dhanush
Kasthuri Raja, the father of Dhanush, is a well-known director and producer.
He was Rajnikanth, the superstarson-in-law.
Dhanush has always aspired to be a cook; he has never desired to be an actor. Because of his sibling, he became an actor.
The music video for his song Why this Kolaveri Di was the first in India to surpass 100 million views on YouTube.
True name On stage, Dhanush goes by this name, while his official records list him as Venkatesh Prabhu Kasthuri Raja.
The actress, who hails from a family of filmmakers, felt compelled to pursue acting. The 37-year-old intended to major in hotel administration and work as a chef. He was quoted as adding that throwing tantrums and sobbing didn't help either in an interview with Outlook India.
Thulluvadho Ilamai, directed by his father Kasthuri Raja, was his first film (2002).
Social Media
Frequently Asked Questions