K L Rahul | Cricketer, Age, Biography, Career, Family

Hitesh Mandot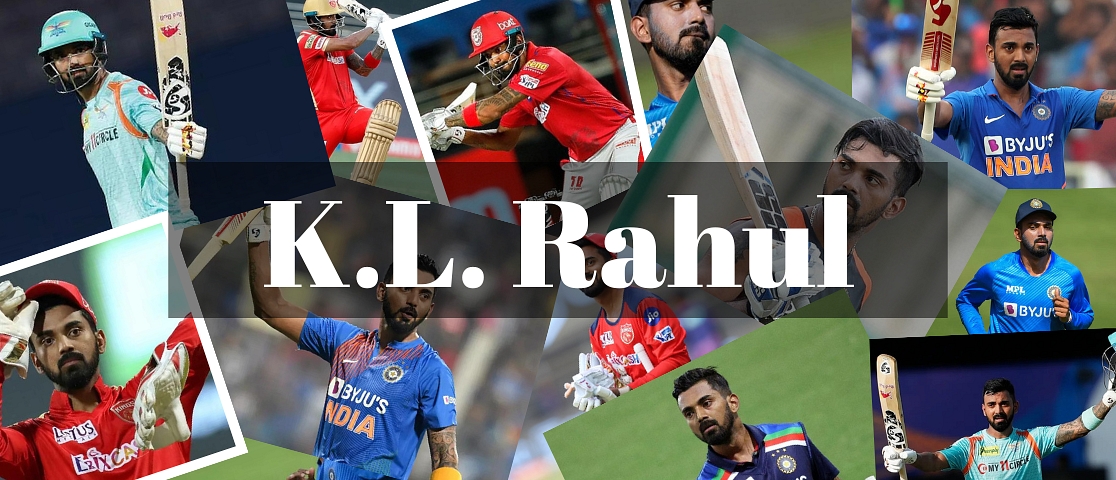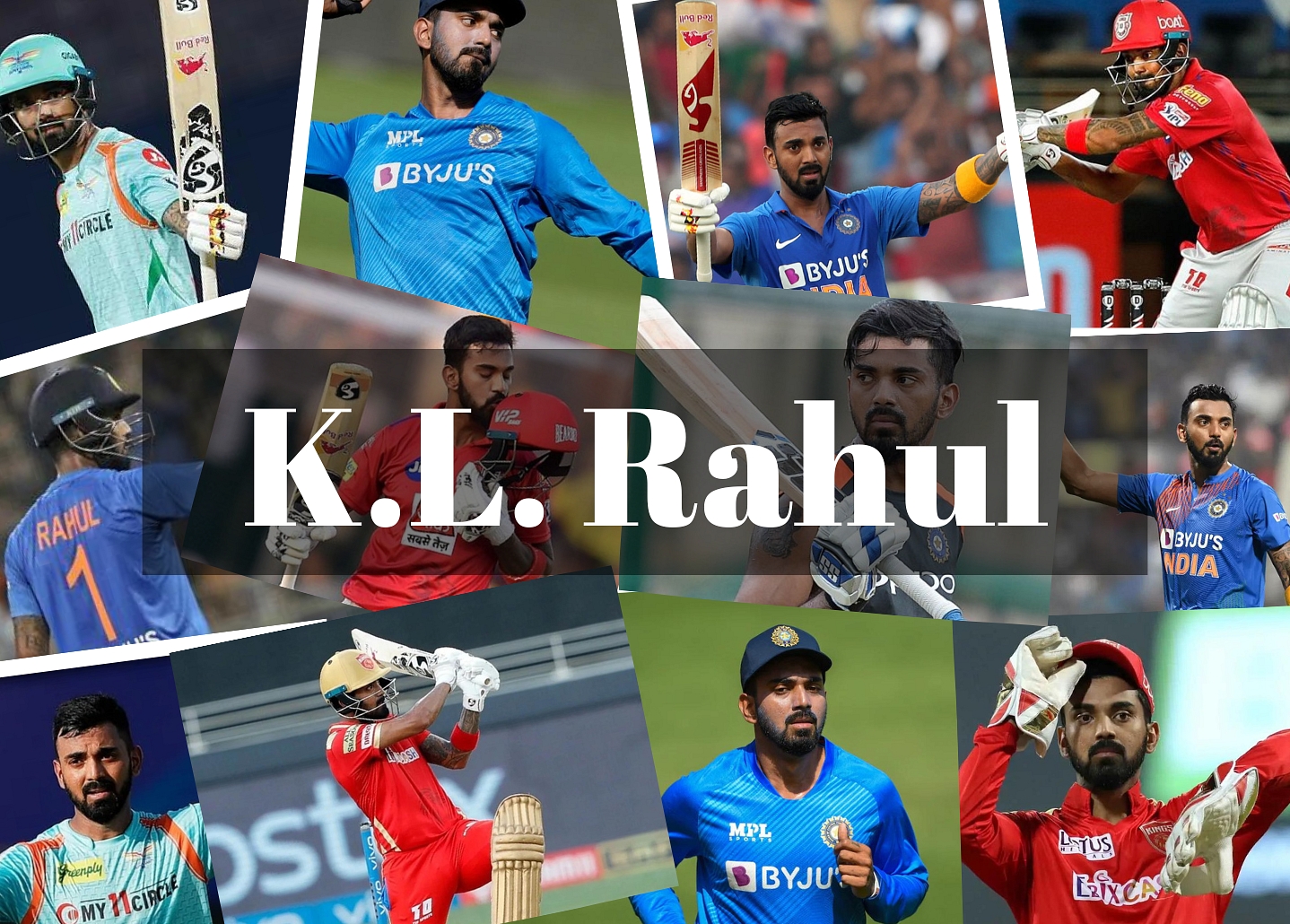 Kamaal Laajawab Rahul is the name given to cricketer K L Rahul by commentators of cricket. K L Rahul is a batsman on the Indian Cricket Team. K L Rahul's full name is Kannaur Lokesh Rahul.

K L Rahul's Age and K L Rahul's Biography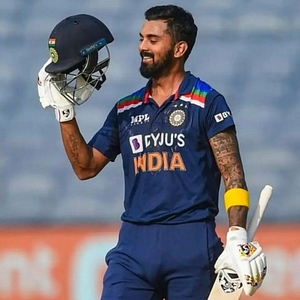 K L Rahul was born on 18 April 1992. K L Rahul's birth place is Bangalore. K L Rahul zodiac sign is Aries. In all formats of cricket, Kannaur Lokesh Rahul born serves as the vice-captain of the Indian squad. He participates in domestic cricket for Karnataka. He now serves as the captain of the Indian Premier League's Lucknow Super Giants. Rahul led India for the first time in a test match against South Africa in January 2022, becoming the nation's 34th Test captain. As of 2022, K. L. Rahul's age is 29 years.

In his second Test game after making his international debut in 2014, Rahul recorded his first Test century. He was the third Indian cricketer to reach the century mark in all three international cricket formats and the first Indian to do so in a men's one-day international.

Right-handed batsman K L Rahul may also occasionally do wicket-keeping. He can bat in many ways. In ODIs, he bats in the middle order for India and begins the batting in T20Is and Tests. K L Rahul is a right-handed batsman who is tall and graceful and can keep a wicket in a pinch. K L Rahul is one of India's upcoming generation's top-opening batsmen. K L Rahul's match performance is good. K L Rahul plays a nice Cricket Match.

Talk To Similar Celebrities
K L Rahul Family and K L Rahul Education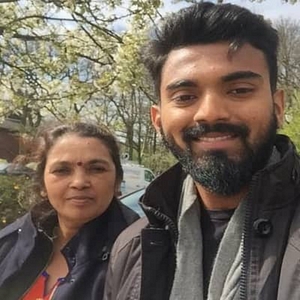 KN Lokesh and Rajeshwari welcomed KL Rahul into the world on April 18, 1992, in Bangalore. His father Lokesh, a professor and former director of the National Institute of Technology Karnataka (NITK) in Mangalore, was born in the Magadi taluk community of Kananur. Professor Rajeshwari, his mother, teaches at Mangalore University. Sunil Gavaskar enthusiast Lokesh wanted to name his baby after the cricketer, but he thought Rohan Gavaskar's name was Rahul.

Rahul was raised in Mangalore and attended St. Aloysius College for his pre-university studies before NITK English Medium School for his high school education. At the age of 10, he began his cricket training. Two years later, he began competing for both his club in Mangalore and Bangalore United Cricket Club.

K L Rahul's Relationship and Affairs
K L Rahul and Akansha Ranjan Kapoor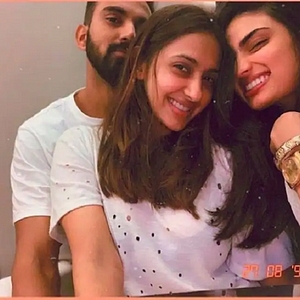 The most well-known Bollywood movies starring Akansha Ranjan Kapoor are Wedding Pullav and Batti Gul Meter Chalu.

The rumor that Rahul was seeing Akansha last year immediately caught people's attention.

The two lovers kept their romance a secret and avoided discussing it in the public.

Unfortunately, their romance quickly came to an end, but they kept in touch as friends. Because Akansha is a member of Athiya Shetty's female gang, the two can still be seen in images together on Instagram

K L Rahul and Sonam Bajwa
Sonam Bajwa, a diva in the Punjabi film business, once harbored feelings for KL Rahul. When they sent each other flirtatious messages on social media, rumors about their romance began to spread.The Indian cricketer made sure that Sonam noticed him with a cute reaction when she captioned one of her photographs, Watching sunset and thinking about you. He's just a call away Sonam, KL Rahul said. After then, the two began to be associated with one another, and it was thought that a relationship was developing between them.To the dismay of their innumerable supporters, things did not turn out as planned and they decided not to carry on with their relationship.

K L Rahul and Sonal Chauhan
Sonal Chauhan, a lovely actress, had a link to cricket ever since her 2008 mega-successful Bollywood film Jannat. Sonal is a huge cricket fan in real life as well and enjoys watching the game whenever team India competes. Intriguingly, during India's tour of England in 2018, one of her tweets drew the attention of many, and it was speculated that she has a soft spot for KL Rahul. When Rahul was having trouble scoring runs during the Test series, Sonal tweeted, Happy to watch @klrahul11 playing. He is too gifted to be ignored for very long.

They appeared to be involved in something and might even be each other's potential love interests. As expected, media outlets went over and beyond to show that Rahul is dating Sonal, which turned into a hot page 3 story. However, when Sonal herself denied dating the Indian cricketer in one of the interviews, many people's hearts were broken.

Nidhi Aggarwal and K. L. Rahul
It is well-known that KL Rahul and actress and model Nidhi Aggarwal are dating. The rumor that Nidhi isn't single first surfaced when she made her debut in the Hindi film industry with Munna Micheal. Many rumors said Nidhi was dating none other than KL Rahul. Even dinner was seen between the two at a well-known Mumbai café. Nidhi even made a special appearance while Rahul was a guest on one of the programs. Additionally, the actress recorded a unique video message for Rahul.

When rumors of their connection began to circulate widely, Rahul himself came forward to deny any romantic ties between him and Nidhi and put a stop to the rumors.

K L Rahul and Athiya Shetty Affair
Athiya Shetty, who currently seems to be the love of Rahul's life, comes in last but certainly not least. The two lovers have been spotted hanging out together on several occasions. Recently, the two even traveled to Thailand for a holiday with their buddies, which generated a lot of media attention. Additionally, the two have frequently engaged in adorable conversations with one another on Instagram.

The Bollywood actress is Suniel Shetty, a famous actor's daughter. The couple hasn't yet made their relationship public knowledge and has kept it a secret. It's interesting to note that when Athitya's father was asked about KL Rahul in one of the interviews, he continued by saying he adores both his daughter and her current boyfriend.

When asked about Athiya and KL Rahul serving as brand representatives for the same eye brand in his interview with TOI, Suniel avoided discussing their alleged relationship and just responded, I think it is best you speak to them. As for the advertisement... It's an international company, after all, and they choose the two of them to serve as ambassadors. They look fantastic together, in my opinion. They look beautiful together, don't they? So from the standpoint of the brand, it really works. They do seem well together, at least in the advertisement, I must admit (laughter!) he added.

Recently, Suniel Shetty posted a picture of his son Ahan and KL Rahul on Instagram. He had written My Love My Strength as the caption. When questioned about it, Suniel Shetty mentioned KL Rahul as one of his favorite cricketers along with Rahul's buddy Ahan. Talking About K L Rahul's Latest News, Athiya and K.L. Rahul Moved in together as per reports of Pink Villa.

K L Rahul Matches and Career
Early Cricket Career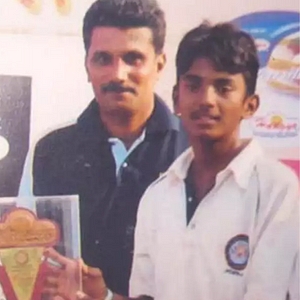 In the 2010–11 cricket season, Rahul made his Karnataka first-class debut. He competed for his nation and scored a total of 143 runs at the 2010 ICC Under-19 Cricket World Cup during the same season. In 2013, he made his Indian Premier League debut with Royal Challengers Bangalore. He was the second-highest scorer in the domestic 2013–14 season with 1,033 first-class runs. Rahul hit 185 off 233 balls in the first innings and 130 of 152 in the second while representing South Zone versus Central Zone in the Duleep Trophy final for the 2014–15 season.

He was chosen for the Indian Test squad for the Australian tour after winning the game's player of the match award. Rahul became Karnataka's first triple-centurion upon his return from the Test series, batting 337 against Uttar Pradesh. He went on to hit 188 against Tamil Nadu in the 2014–15 Ranji Trophy final, and he concluded the campaign with a 93.11 season average across the nine games he played.

Test debut and the start of test career
In the 2014 Boxing Day Test at the Melbourne Cricket Ground, Rahul made his Test debut. He took the position of Rohit Sharma, and MS Dhoni gave him his Test cap. In the first innings, he batted at number six and scored three runs; in the second, he batted at number three and scored just one run, but he still kept his spot for the following Test at Sydney, where he began the innings with Murali Vijay and scored 110 runs, his first international hundred.

Debut for ODI and T20I
In 2016, Rahul was selected for the team that will travel to Zimbabwe. He played his first One Day International (ODI) against Zimbabwe at the Harare Sports Club, where he hit an undefeated 100*(115). He, therefore, became the first player from India to score a century in an ODI in a Debut match. On his first ODI, he was named the series' man of the match. Later on in the same tour, he made his Twenty20 International (T20I) debut as well.

World Cup Debut
He was included in India's team for the 2019 Cricket World Cup in April 2019. He batted at number four in the first two games, but Shikhar Dhawan's injury forced him to return to starting the innings alongside Rohit Sharma. Rahul made 57 runs and contributed to a 136 run opening partnership with Rohit Sharma in the world cup's opening match against Pakistan. KL hit 112 runs in the last league match against Sri Lanka, marking his first World Cup hundred for India.

Vice Captaincy and Captaincy
K L Rahul was chosen to serve as India's deputy captain for the ODI and T20I series against Australia in October 2020. KL was named the Vice-Captain of the Indian Cricket Team in T20i after Virat Kohli resigned as the team's T20i leader, with former Vice-Captain Rohit Sharma being named the new T20i format captain. Due to the Indian team's change in captaincy in the white ball format, KL was later selected as the vice-captain for ODIs as well.
Rahul led India for the first time in a test match against South Africa in January 2022, becoming the nation's 34th Test captain. On his leadership debut, he scored fifty. He made his ODI captaincy debut in the first ODI against South Africa, becoming India's 26th ODI captain.

IPL career
In the 2013 season, Rahul made his Indian Premier League (IPL) debut as a wicket-keeper batsman for Royal Challengers Bangalore (RCB). He was purchased by Kings XI Punjab (now Punjab Kings) for INR 11 crore, the joint-third highest price, during the 2018 IPL Auction. He broke Sunil Narine's record and got the fastest 50 in IPL history in the team's opening game of the season, with just 14 balls.

KL finished the season with a total of 659 runs scored with a strike rate of 158.41 and an average of 54.91. He ended the 2018 IPL season as the third-highest run-scorer. He received recognition for his IPL 2018 efforts in the Cricinfo and Cricbuzz IPL.

He achieved his first IPL century in 2019, reaching 100 not out from 64 against Mumbai Indians, after making scores of 90+ three times in 2018. KL scored 593 runs in total during the season, averaging 53.90 and having a 135.38 strike rate. After David Warner, he ended the season with the second-most runs scored (692 runs). He was included in the Cricinfo IPL XI due to his IPL 2019 performances.

In the 14 games he participated in the 2020 IPL season, he scored 670 runs. In addition to his unbroken 132 versus RCB, he also scored five fifty-sixes and one hundred, with an average of 55.83. Rahul received the Orange Cap in IPL 2020 for scoring the most runs (670 runs). Additionally, he received the Dream 11 Game Changer of the Season award.

Rahul left the Punjab Kings before the IPL 2022 campaign and was selected as the captain of the Lucknow Super Giants for INR 17Cr, making him the joint-highest paid cricketer in the Indian Premier League with Virat Kohli. Rahul became the first and only player to achieve a century in one's 100th IPL match on April 16, 2022, against the Mumbai Indians, scoring his first century for Lucknow (103* off 60). Eight days later, against the same opposition, he scored another undefeated century (103* off 62).

T20 World Cup 2022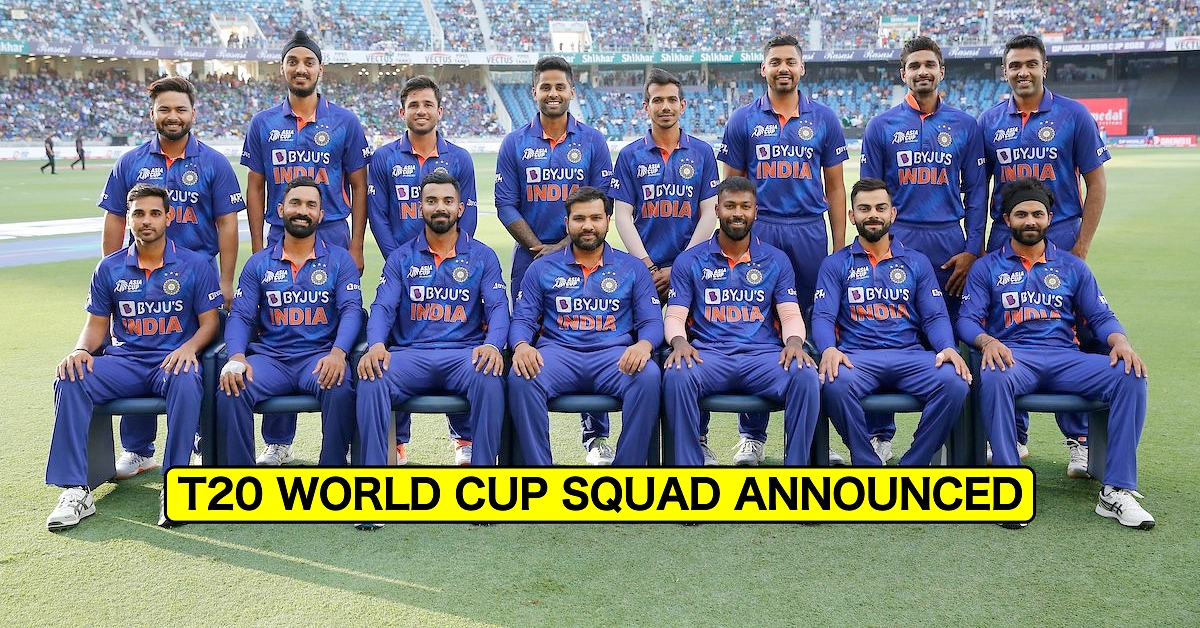 In September 2022 T20 World Cup squad was announced.

KL Rahul is a part of the team along with Rohit Sharma (c), Virat Kohli, Suryakumar Yadav, Deepak Hooda, Rishabh Pant (wk), Dinesh Karthik (wk), Hardik Pandya, R Ashwin, Yuzvendra Chahal, Axar Patel, Jasprit Bumrah, Bhuvneshwar Kumar, Harshal Patel, Arshdeep Singh.
Standby players are Mohammad Shami, Shreyas Iyer, Ravi Bishnoi, Deepak Chahar
K L Rahul Wickets and Stats (as of July 2022)
K L Rahul Controversies
The Board of Control for Cricket in India (BCCI) suspended Hardik Pandya and K. L. Rahul on January 11 as a result of their inflammatory remarks on the Indian chat show Koffee with Karan earlier in the month. Prior to the ODI series against Australia and the games of India's tour of New Zealand, they were both sent home. Rahul was reinstated into the India team on January 24, 2019, according to a BCCI announcement, following the easing of the suspensions for Pandya and Rahul.

There has been a lot of discussion on social media about the controversial comments made by Hardik Pandya and K L Rahul in particular ever since the Koffee With Karan episode involving Indian batsmen KL Rahul and Pandya aired.

KL Rahul on his mom discovering his condomWhen my mother discovered it (the condom), she made my father yell at me. I was just about 18 at the time. So it's clear that my dad gave me a fair hearing in front of my mother, who then went to bed. After that, his father entered my room carefully, slid me the packet, and said, I'm really delighted you're using it like you should be safe.

Cheerleaders DatingKaran: Who is most likely to be distracted by cheerleaders during a match?Karan to Hardik: You are not getting distracted at all?KL Rahul: He's been with all of them.

Sent the same flirty text to multiple womenKaran: Who has copy-pasted the same flirty text to multiple women?(Hardik accepts it him)KL Rahul: And I've gotten those screenshots from two different people saying, Tell him to at least send us different messages.Hardik: But why? It's the same thing I feel for them.

K L Rahul's Net Worth
Mr. KL Rahul's estimated total net worth is 10 million dollars, which is roughly equivalent to 75 billion rupees in Indian currency (i.e. approx. Seventy-Five Crore INR). KL Rahul's primary source of income and wealth is cricket. Additionally, Mr. KL Rahul has a very high brand value and is the most well-liked player in the world. Additionally, he makes a sizable chunk of money from the Indian Premier League and numerous international and national cricket matches (IPL). He also pays a considerable sum of money to endorse numerous brands.

K L Rahul Awards and Achievements
K L Rahul was selected as the wicketkeeper in the Cricinfo and Cricbuzz IPL XI for his efforts during the 2016 IPL season. With a maximum score of 68*, KL Rahul scored 397 runs.
KL Rahul was purchased by Kings XI Punjab (formerly Punjab Kings) for INR 11 crore in the 2018 IPL Auction, which was joint-third most.
In the sixth Wisden India Almanack, published in 2018, KL Rahul received the Cricketer of the Year honor.
KL Rahul was included in the Cricinfo and Cricbuzz IPL XI for his performances throughout the 2018 IPL season. KL Rahul scored 659 runs at an average of 54.91 during the 2018 IPL.
In IPL 2020, Rahul received the Orange Cap for amassing the most runs.
K L Rahul Records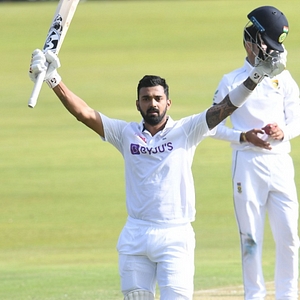 K L Rahul top run scorer since his debut, placing fourth (T20Is)
K L Rahul has the joint-most T20I hundreds in a run chase.
K L Rahul is the only Indian to reach 100 in an ODI on debut and the third Indian to do it across all international formats
K L Rahul is the Indian batsman with the second-fastest fifty in the T20 World Cup
K L Rahul is the Indian batsman with the second-fastest century in the T20 World Cup
K L Rahul is the only batsman in all formats to reach 100 runs with a six.
It's interesting to note that in T20Is, K L Rahul is the only Indian hitter to get out hit-wicket.
In T20Is, K L Rahul was the first player (110* vs. WI) to score a hundred while batting at number four or lower.
In all of international cricket, K L Rahul is the batsman who reaches the century mark the quickest (20 innings).
Did you know these interesting facts about K L Rahul?
Rahul Dravid, a famous athlete, is admired and idolized by KL Rahul. He gets along well with the legend as well.
On his body, KL Rahul has a total of seven tattoos. He acknowledges that he has a tattoo addiction and intends to acquire more in the future.
Social Media
Frequently Asked Questions