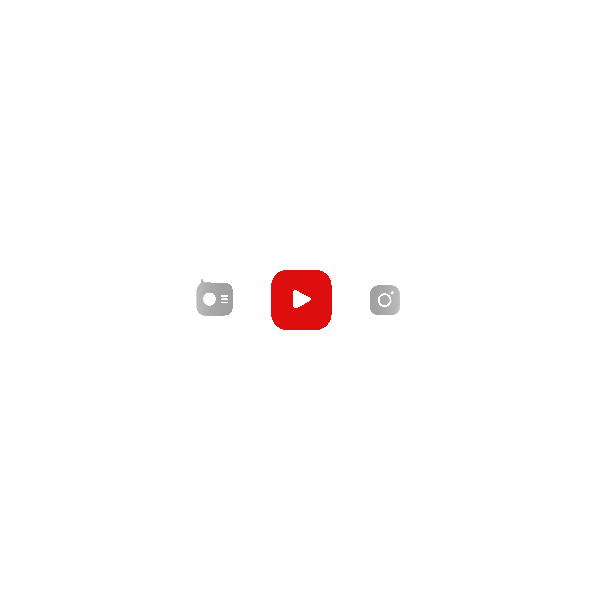 Kuch Toh Naagin: Ek Naye Rang Mein



remaining
Did you know? You can now book a personalised video message from your favourite characters of your loved movie Kuch Toh Hai : Naagin Ek Naye Rang Mein! Keep reading to know more about Kuch Toh Hai : Naagin Ek Naye Rang Mein cast, Kuch Toh Hai : Naagin Ek Naye Rang Mein OTT, watch Kuch Toh Hai : Naagin Ek Naye Rang Mein online, Kuch Toh Hai : Naagin Ek Naye Rang Mein Instagram, Kuch Toh Hai : Naagin Ek Naye Rang Mein updates and more.
Kuch Toh Hai: Balaji Telefilms' supernatural, fantasy, and thriller television series Naagin Ek Naye Rang Mein was created in India and dubbed into Hindi. It was a Naagin 5 spin-off series. It stars Krishna Mukherjee, Harsh Rajput, Resham Tipnis, Manini Mishra, Nibedita Pal, Naveen Saini, and Ankita Sahu.
Rehan and Priya, two people who are very different from one another, are the subject of the story. Rehan is exceptional; despite not being a human, he lives like one. Because he is a cursed Aadishaat (vampire) and yearns for love, which he never finds, he prefers darkness and despises light. Priya is a hybrid of a human and a fairy. She possesses amazing abilities. Rehan travels back to India to discover the truth about his magical identity, and Priya arrives to look for her long-lost parents. The two eventually cross paths in Mussoorie.
Knowing their abilities and their fate, Rageshwari, Priya's estranged mother, tries to keep Priya and Rehan apart out of concern for her safety. Rehan and Priya, meantime, run into each other frequently and feel a connection. Rageshwari informs Priya that Farishta is her father and she is her mother. To avoid losing her mother's respect in front of her relatives, she resolves to keep this a secret.
Rehan acquires his supreme vampire abilities. After witnessing Rehan in his natural form, Priya discovers who he is. Unwillingly going after her, he fails. He becomes aware of the obstacle keeping him from hurting her. Rehan will fully change into an Aadishaat on the full moon day that follows.
Arnav and Swati are getting engaged in the meantime. Priya feels that she should divulge Rehan's secret to everyone, but Rageshwari confines her to a room out of concern that Rehan could hurt her in an effort to gain more control. Additionally, it has been announced that Soumya and Mohit will be getting engaged on the same day. To everyone's astonishment, Mohit decides against forcing Soumya to wear the ring and instead confesses his feelings for Priya. Rehan approaches Priya to question her about her friendship with Mohit.
Rehan confesses his sincere love for his sister Soumya and apologises to Priya for frightening her. He also talks about how much she loves Mohit. Rehan seeks Priya for assistance in telling Mohit the truth as she claims she has no affections for him. In order to keep Mohit away from her, he persuades her to accept his fictitious marriage proposal. She consents provided that Rehan doesn't harm her family. Rehan praises her before bringing her home and popping the question. But after being threatened by a total stranger named Ajnabi who had Rageshwari as captive, Priya opposes and declares her love for Mohit. Rehan is upset by this because it thwarts their goal and jeopardises his sister's life. He then kills Priya there in the jungle. He subsequently transforms into an Aadishaat and gains uncontrollable abilities that make him forget the crime.
Rageshwari transports Priya's lifeless body to an unidentified location while pleading for her survival.
Priya asks for the poison from Shivanya, Shivangi, Bela, Brinda, and Bani to be administered to her as a remedy for Rehan's bite. Priya is revived and changes into a naagin with abilities comparable to Rehan. Rehan is attempting to recall the night he took her to the jungle in the meantime. Rehan killed Priya, therefore she makes the decision to exact retribution. She goes back to his mansion and tricks Mohit into getting married to her. Mohit is pressured into getting married to Soumya by Rehan. He searches the home for Priya after sensing her presence nearby. When she is finally revealed, she is sheltering Soumya and standing in for her.
He poses as Mohit and confines him in a room. After that, Rehan and Priya get hitched. When they see Priya, the others are stunned. They consent to let Priya stay in their home at Rehan's urging. Pam and Soumya kill Rageshwari, exposing them as the major antagonists. After a chain of events, Priya discovers the truth, and Pam kills Soumya. Pam plans to kill Rehan and seize his powers, but Priya intervenes to save him, and the two of them kill Pam instead. Rehan and Priya decide to try to salvage their relationship and get back together on their own terms.
Without their knowing, Pam flees. She stumbles onto the Rahashmayee mandir. She reads AadiNaagin's narrative. In an effort to gain access to Maarkat's powers, she releases him using the Blue Moon's magic. However, Maarkat arrests Pam and finds out about the passing of Veer and Bani as well as her grandson. She teams up with Pam in the hopes of betraying her after achieving her objective. She impersonates an elderly Bani and travels to Pam's residence with Pam.
Rehan and Priya are in disbelief. When Pam presents Maarkat as Bani, Rehan's mother, everyone is taken aback. They fabricate a tale about Singhania's henchmen killing Veer and kidnapping Bani in order to gain access to Singhania's fortune. Hearing this shocks Rehan.
Rehan is joyful, but Priya thinks she's heard the name "Bani" somewhere. She had an odd feeling about "Bani." Pam presents a blank face when asked about the earlier events. Priya visits the Shiva Temple nearby, which features an underground NaagMahal. Chandrakala discovers Priya's previous existence.
As Priya strolls through the Mahal, she notices Bani's portrait. Bani is actually the cursed Sharvashesht Aadi Naagin, as Priya discovers after asking other naagins and naagins about it. Due to her love for and pregnancy with a cheel, Bani received a curse. Like Naageshwari, her soul is imprisoned in the Rahashmayee Mandir.
Chandrakala learns that she can locate the Naagmani by using Rehan's abilities.Pam's friend Mohini, a naagin from the Kaal Kuth clan, notices Priya in the Mahal and alerts Pam. Mohini captures Priya in a Bel patr web before she could tell Rehan his mother's secret. She makes up the story to Rehan that Priya beats and despises her. Rehan has begun to fall in love with Priya, thus he doesn't quite believe her.
Rehan misinterprets what happens after Priya escapes and defeats "Bani" and expels her from the home. Rehan will be sacrificed on the day of the solar eclipse by Chandrakala and Pam.
Mohini stops Priya when she tries to save Rehan. She mutilates Mohini. When Chandrakala confesses that she is Maarkat and Rehan's maternal grandmother, Rehan and Priya are taken aback. They fight Maarkat and prevail in keeping her at bay until the eclipse is through. Maarkat used the Neelakuriniji flowers to stifle Priya while they were making love to one another. Rehan is knocked unconscious by Priya, who then departs with Chandrakala and Pam (whose real name is now known to be Padma). Chandrakala looks for a means of forcing Priya to understand about her history.
When Rehan visits his home, he is asked to leave. Chandrakala admits that she is no longer dependent on him. She can use Priya's abilities to locate the Naagmani.
Without anyone noticing, Rehan enters the house, but Priya insults him and claims that she has never loved him. Rehan arrives at the Singhania Mansion in a state of despair and runs into Taapish. Taapish recognises the eyes of his brother. Rehan's parentage is revealed to him and Meera. Rehan sobs when he sees a picture of his parents in the house. He reveals all to them. Rehan discovers that he is 50/50 cheel and naag. Rehan is asked by Meera to visit and pray at the Shivji's temple.
Chandrakala, meantime, forces Priya to recall her previous existence. Priya is devastated to learn of all the awful acts she carried performed in a previous life.Chandrakala makes an effort to reveal Taamsi.
The Rahashmayee Mandir is the temple that Rehan finds when looking for one. He picks up a female voice. He starts to follow it when Chandrakala, Priya, and Pam appear out of nowhere in the mandir. Priya was unique. He approaches them but is seen. After stabbing him, Chandrakala departs with Priya to retrieve the Naagmani. Rehan, who is bleeding on the ground, asks Shivji for assistance. A crimson snake appears out of nowhere at once. It was Vishaka, of course. Rehan is healed, and Chandrakala and others are stopped. Priya knows Vishaka is the mother she had in her previous life.
The discovered-to-be-alive Mohini returns. Rehan is asked by Vishaka to call his mother. When Rehan phones her, Bani answers. There's a meeting that's quite emotional.
Rehan murders Pam. Mohini is killed by Vishaka. Chandrakala is finally killed by Bani. Priya assaults Rehan with a disordered mental state. But Rehan's sentimental, loving remarks permanently killed the Taamsi in Priya. When Bani's curse is lifted, Veer's spirit is reunited with Bani's. AadiNaagin's blessing has freed Vishaka from her misdeeds. She goes back to NagLok.
Mahadev transformed Rehan and Priya into humans by removing the AadiSaat within them and their Naagin powers. They come together, get along, and settle down in the Singhania Mansion.
A child is possessed by a sinister being who enters this realm in the meantime.
After three years
Twins are growing inside of Priya. The couple receives a warning from Guruji that their children would experience danger. He also says that they could have powers or not. The kids might develop naagin, cheel, cheel and naagin, or angelic abilities. Priya and Rehan give birth to twins, Arya and Ansh.
Seven years later, in Season 3,
In an accident, Priya and Rehan pass away. The twins have been split up. Ansh is adopted by Shyam Singh, whereas Thej Parikh adopts Arya.
After fourteen years
Arya and Ansh meet at their new university. Ansh currently resides with Shyam Singh, his wife Mridula Singh, and their children Rohan and Amala Singh. Arya resides with Thej Parikh, his wife Kasturba Parikh, and their daughter Miya Parikh. Thej is the great-grandson of Dev and Brinda Parikh. They experience a sense of familiarity. She introduces him to her friends Viman Singhania, Dvesh Singh, the twins Yami and Vyom Sharma, Keerti Patel, and Varun Das after they become friends. Dvesh is loved by Arya, but Ansh is soon seduced by him. Viman is dating Keerti, but he secretly has feelings for Arya. Varun and Yami are in a relationship.
They don't know their actual birthdate, but starting around the age of 20, they began to exhibit superhuman abilities that they didn't keep a secret. While Ansh begins to get terrible headaches and Arya begins to have trouble adjusting to light, Ansh's skin sensitivity increases.
When Varun inexplicably passes away, his buddies decide to investigate what transpired. They uncover evidence that points to Keerti as the perpetrator. Call the cops, Vyom. When the police discover that Keerti has mental health issues, they place her in a mental hospital. Ansh does discover a ring at Varun's murder scene, though. Arya recognises the ring as being Yami's when she first sees it. Further inquiry reveals that Yami was the murderer in fact.
Yami admits when they confront her. She confesses that Huzoor, an evil creature, is who she really is. The moment she began to attack them, the ground began to tremble and violent gusts began to blow. An eagle and a snake appeared out of nowhere.
Backstory: Arya and Ansh had been in accidents frequently during the previous five days, and each time, something or someone came to their aid.
Dvesh and Viman are identified as the snake and eagle, respectively. Together with the two siblings, they flee. Viman explains that he comes from the long line of shape-shifting eagles known as Singhania, and Dvesh tells that he is the great grandson of a Naagin named Brinda.
Huzoor converses with an individual while leaving.
The buddies, however, were baffled as to why Huzoor murdered Varun. They make the decision to look into it in his hometown. They learn that he is truly a Suryavanshi ancestor (he was the great great grandson of Mahanaagrani Shivangi).
Backstory: The last time the Rahashmayee Mandir was shut down, Priya and Rehan gave the final Suryavanshi the key to ensure his safety.
The crew also learns that Naagrani Bela, who was in power at the time, defeated Huzoor when he first arrived hundreds of years ago. Suddenly, the rural sky began to grow gloomy. The company was requested to depart by the temple priest after he warned them that a severe storm (Huzoor) was approaching.
Their car broke down as they were leaving, causing them to become separated.
Their car broke down as they were leaving, causing them to become separated. Huzoor visited Viman and Arya. Viman makes an attempt to take on Huzoor but fails. Dvesh and Ansh experience the same. But when the full moon appeared, Ansh and Arya abruptly transformed into an eagle and a serpent, respectively. Viman and Dvesh are in disbelief.
Each huzoor is defeated by Ansh and Arya. They admit that they are unsure of how they acquired their abilities. They continue on their journey and arrive at an unidentified place. The Sharvashesht Shesh Naagin they encounter there tells Ansh and Arya about their parents. Ansh and Dvesh do their first tandav.
They make the decision to return home.They encounter Vyom along the road, who reveals that he is the other Huzoor. Yami follows suit. Together, they overpower them and flee. Huzoors follow them after changing into snakes.
They divide on their track (ansh with Dvesh and Viman with Arya). Ansh and Dvesh share a kiss and declare their love. Huzoor, however, ambushes them. They are being saved by Viman and Arya.
They admit that this was their entire strategy for taking down Huzoor. Flashback: To fight Huzoor, Pratha grants the group the Divyastr, but they must first get to the Amritvann to use it.
Arya divulges their strategy. While Dvesh and Ansh perform a tandav to obtain the weapon, she and Viman battle Huzoor. They execute Huzoor.
After four months
After meeting the Singhanias, Ansh and Arya discover more about their parents. Dvesh and Ansh are romantically involved. The previous events appear to have been forgotten by everyone. A cloaked man is standing behind them, watching them.
| | |
| --- | --- |
| Director | Vikram Ghai |
| Music By | Binod Ghimire |
| No. of Seasons | 3 |
| Production Company | Balaji Telefilms |
| Start Date | 07 Feb 2021 |
| Content Location | Mumbai |
| Country of Origin | India |
| Genre | Drama |
| In Language | Hindi |
| Producer | Ekta Kapoor, Shobha Kapoor |
| Name | Kuch Toh Hai : Naagin Ek Naye Rang Mein |
| Kuch Toh Naagin: Ek Naye Rang Mein Character names | Kuch Toh Naagin: Ek Naye Rang Mein Actors real names |
| --- | --- |
| Priya | Krishna Mukherjee |
| Rehan | Harsh Rajput |
| Pam | Manini Mishra |
| Rageshwari | Resham Tipnis |
| Mohini | Rakhi Sawant |
Read more
Frequently Asked Questions