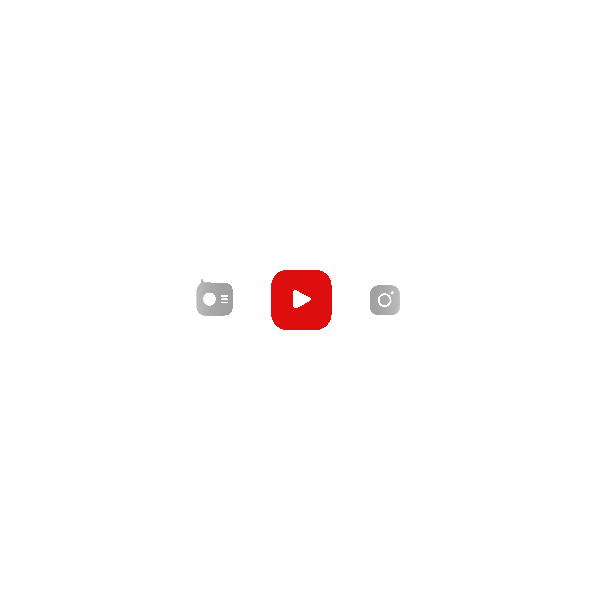 remaining
Did you know? You can now book a personalised video message from your favourite characters of your loved movie AK vs AK! Keep reading to know more about AK vs AK cast, AK vs AK plot, AK vs AK OTT, watch AK vs AK online, AK vs AK Instagram, AK vs AK updates and more.
Black comedy thriller AK vs. AK is a 2020 Hindi-language Indian movie directed by Vikramaditya Motwane under the auspices of Andolan Films. Anil Kapoor and executive producer Anurag Kashyap both play the titular characters, and Sonam Kapoor, Sucharita Tyagi, Yogita Bihani, and Harshvardhan Kapoor all play significant supporting roles. Avinash Sampath, the story's author, uses a film-within-a-film narrative in which the leading actors portray fictitious characters of themselves.
After a public argument between eccentric filmmaker Kashyap and ageing actor Anil Kapoor, the former abducts the latter's child and compels Kapoor to look for her as his aide records them for his upcoming project, with the majority of the movie being seen through her camera.
Anurag Kashyap is being filmed by aspiring filmmaker Yogita for a documentary when the movie opens. Sucharita Tyagi conducts an interview with Kashyap and Anil Kapoor for a MAMI event. They argue and criticise each other's careers after a member of the crowd questions if the director or the actor is more important. Kashyap eventually throws a glass of water in Kapoor's face. Other movie stars distance themselves from Kashyap as a result of this issue, abandoning his projects. Yogita offers him a solution as he is furiously sitting in his bedroom.
Later, on Kapoor's birthday and Christmas Eve, Kashyap and Yogita pay a visit to his set and pitch him a brand-new tale about a crazy director who kidnaps an elderly actor's daughter. Kapoor is initially disinterested until he understands that Kashyap has actually kidnapped his daughter, Sonam, in order to record his genuine emotions to the hunt. Kashyap gives him ten hours to find her before dawn the following day and establishes four ground rules: he is not allowed to engage anyone else or contact the police, all phone conversations must always be placed on speaker, and Yogita's camera should always be on.
Initially, Kapoor attempts calling the cops, but Kashyap and Yogita make up ground and persuade them that it was simply a test run for their upcoming movie. Kashyap displays a live stream of Sonam being held by a masked man brandishing a knife since Kapoor is still not completely convinced that she was kidnapped. Kapoor discovers from her chauffeur that she was last seen inside a hotel after speaking with his son Harshvardhan. The getaway driver's face is shown in the CCTV film when he offers the manager there a bribe in exchange for access, but his street searches in Mumbai are unsuccessful. When Kapoor gets home, he secretly tells Harshvardhan the truth through text. Kashyap notices Harshvardhan's perplexed response and confronts Kapoor upstairs.
Kapoor concedes when the masked man cuts off Sonam's finger during their altercation. Eventually, he receives directions to a Christmas party, where Kapoor uses the viewfinder to identify the driver as Javed. Before a car runs him over, Kapoor pursues him through and around Mumbai Central. Kapoor, who is covered in blood, sobs in front of the camera, lamenting not being there for his children, and he begs Yogita for any information. Finally, Kashyap shows there to tease Kapoor and force him to continue after having slowed down because of his asthma. Kapoor is forced to perform for the public at another Christmas gathering until somebody tells him where Javed lives, at which point they are able to apprehend him.
Kashyap argues that Javed is lying, but Javed points them in the direction of where he was instructed to take Sonam. When they finally reach Kashyap's home, a subsequent videocall reveals Sonam to be in his DVD room. Sonam is gone as they enter, and Kashyap's parents have also been taken. After some conflict among the three, Kashyap reveals the original location, and they proceed there. As the sun rises and time runs out, a mysterious man in a mask with another camera appears, but they are unable to locate anyone else.
Despite Kashyap's repeated denials, Kapoor finds a copy of his script and makes him read it. In it, Kashyap admits that he diverted him on purpose and that he then intended to take a revolver out of his suitcase and force Kapoor to decide whether to shoot Kashyap or himself. With the stated gun and an increasingly furious Kashyap, Kapoor questions him and unintentionally shoots him.
As Kapoor and Yogita transport Kashyap to the hospital, the narrative switches to the third person. Later, Sonam and Kashyap's parents are discovered in the basement of Kashyap's house, and Kashyap is accused of abducting them. As he lies in his hospital bed, Kapoor reveals that everything was actually planned: enraged by Kashyap's remarks, he persuaded Yogita after the panel show to assist in Kashyap's framing in return for a break into the industry and conspired with his family to make the majority of the significant turns happen, with Harshvardhan having intentionally hit him with the car. Months later, Yogita (as director) and Kapoor receive some Filmfare Awards for the eventual movie, while a disturbed Kashyap plans retribution from a mental hospital.
| | |
| --- | --- |
| Director | Vikramaditya Motwane |
| Music By | Alokananda Dasgupta, Rakhis, Nuka |
| Production Company | Andolan Films |
| Content Location | Mumbai, Maharashtra |
| Country of Origin | India |
| Genre | Black Comedy, Thriller |
| In Language | Hindi |
| Producer | Deepa De Motwane, Anurag Kashyap, David Taghioff |
| Name | AK Vs Ak |
| Ak Vs Ak Character names | Ak Vs Ak Actors real names |
| --- | --- |
| Himself | Anil Kapoor |
| Himself | Anurag Kashyap |
| Himself | Harshvardhan Kapoor |
| Herself | Sonam Kapoor |
| Herself | Yogita Bihani |
Read more
Frequently Asked Questions