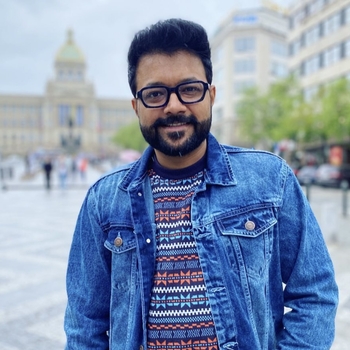 Rahul Nambiar
Rahul Nambiar
Book video @

₹2499
Secured & Safe Payments
---

Buy For

₹2374
Extra ₹125 off on this booking
Members Only

Flat 15% Off
Additional discount for Prime Users
---
Money-back Guarantee!
If for some reason, your request could not be completed, we'll refund your money within 3-5 working days.
Need help?
Reach out to us on WhatsApp or Email for queries. Our support team shall get back to you within 2-3 working days.
Secured & safe payments
Every transaction is 100% safe. Your payment details are encrypted during the transaction to safeguard your data.
Book A Personalised Celebrity Wish From Rahul Nambiar - Make Every Occasion Extra Special!
Are you tired of all the traditional wishes and want to surprise your loved ones on their birthday, anniversary, wedding, or festival with a special wish? You're at the right place! Drop all boring ways to greet your loved ones and wish them on their special day with a celebrity wish.
Book a heartfelt wish from Rahul Nambiar and give someone a lifetime experience. Whether it's a milestone birthday, a significant anniversary, or a festive occasion, these personalised celebrity wishes will make their day truly unforgettable.
Book a Personalised Celebrity Invitation Video Message From Rahul Nambiar - Make Your Special Occasion Extraordinary!
Are you dreaming of adding a touch of star power to your upcoming birthday, anniversary, or wedding celebration? Look no further! We are delighted to present a unique opportunity to book personalised invitations from your favourite celebrity.
The excitement and awe on your guests' faces when they receive a personalised invitation from the celebrity they admire would be unimaginable. These personalised invitations will make your event truly unforgettable.
Unlock the Power of Motivation with Personalised Messages from Celebrities
Are you looking for a way to inspire and uplift your loved ones who are struggling? We have an extraordinary solution for you! Introducing personalised motivational messages from your favourite celebrities.
The impact of receiving a motivational video from Rahul Nambiarwill actually help your loved ones in their difficult journey and will help them motivate themselves for the better. Whether your loved one is facing a personal challenge, pursuing a dream, or simply in need of a confidence boost, these personalised messages will provide the encouragement and inspiration they need to stay motivated and resilient.
Why Book A Personalised Celebrity Wish From Rahul Nambiar?
Unparalleled Surprise: By booking personalised wishes from your favourite celebrity, you'll create an unparalleled surprise for your loved one. The delight and astonishment they'll experience upon receiving a personalised wish from someone they admire will make their day truly exceptional.

Variety of Options: From renowned actors and musicians to beloved sports stars and influencers, you can choose the celebrity who holds a special place in your loved one's heart. Select the perfect personality to make their wish truly unforgettable.

Perfect Last-minute Gift Idea: Tring offers the perfect last-minute gift with wishes delivered within 24 hours. It's an ideal option for those in need of a quick and thoughtful present.

E-Gift for Anyone, Anywhere: Tring is the ultimate platform for personalised celebrity shoutouts, accessible to everyone, everywhere. No matter who you are or where you live, bring joy with the perfect e-gift from Tring!

Heartfelt Expressions: Each wish will be filled with genuine warmth, love, and admiration. The celebrity will craft a heartfelt message that reflects the unique qualities and significance of the occasion, making your loved one feel truly special and appreciated.

Lasting Impressions: Celebrity wishes create lasting impressions and memories that your loved one will carry with them forever. It's a once-in-a-lifetime opportunity to connect with their favourite celebrity, creating a moment that they will cherish and recount for years to come.
Book a Personalised video message from Rahul Nambiar and surprise your family and friends.
Book a Wish From Rahul Nambiar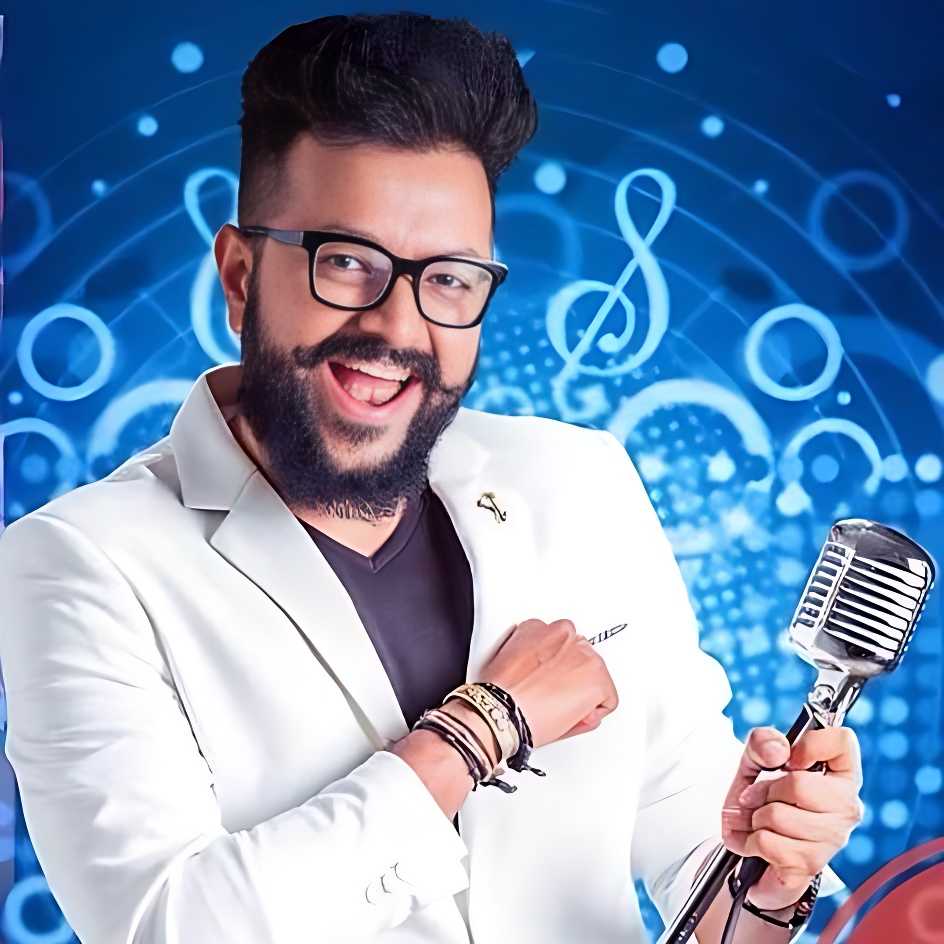 Are you seeking a unique and unforgettable way to celebrate your special occasions? Look no further! We are thrilled to announce an exclusive opportunity to book personalised wishes from the renowned singer Rahul Nambiar for birthdays, anniversaries, weddings, festivals, and more!
Imagine the delight on your loved one's face as they receive a heartfelt video message directly from him, specially created just for them. Whether it's a birthday surprise, an anniversary celebration, a wedding gift, or any other special occasion, Rahul's personalised wishes will make the moment truly memorable.
Book an Invitation From Rahul Nambiar
Are you planning a milestone event and want to make your invitations truly remarkable? We are thrilled to introduce a unique opportunity to book personalised invitation messages from Nambiar.
Imagine the excitement on your guests' faces when they receive a one-of-a-kind invitation directly from Rahul Nambiar himself. Whether it's a birthday extravaganza, an anniversary celebration, a wedding affair, or any other special occasion, his personalised invitation messages will add an unforgettable touch of charm and warmth.
Book a Motivational Video Message From Rahul Nambiar
Are you searching for a unique and impactful way to uplift and motivate your loved ones who are struggling? Book personalised motivational messages from Rahul Nambiar. Whether it's a friend facing a setback, a family member in need of a boost, or anyone going through a difficult phase, his personalised motivational messages will ignite a spark of hope and motivation.
Why Should You Book A Personalised Wish From Rahul Nambiar?
A Touch of Stardom: Rahul's charisma and talent have won the hearts of millions. Now, you can bring his star power directly to your loved ones, making their day extraordinary and full of star-studded charm.
Heartfelt and Personalised Messages: He will pour his heart into creating personalised messages tailored to the recipient and occasion. From heartfelt birthday greetings to warm anniversary wishes, his messages will leave a lasting impression and touch the recipient's soul.
Exclusive Content: Each personalised wish from Nambiar will be unique and exclusive. You can expect his warm smile, infectious energy, and genuine emotions to make the recipient feel truly special and cherished.
Flexibility and Variety: Whether it's a video message, a voice note, or a virtual meet-and-greet, we offer various options to suit your preferences and occasion. You can choose the perfect way to surprise your loved ones and make their day even more magical.
Unforgettable Memories: Rahul's personalised wishes will create lifelong memories for both you and your loved ones. They will treasure the personalized video or voice message, relishing the joy and excitement of receiving greetings from a beloved star.
Rahul Nambiar is a popular playback singer from India. Rahul Nambiar has worked in the entertainment sectors of Bollywood, Tollywood, Kollywood, Sandalwood, and Mollywood, and the work he creates can be found in Hindi, Telugu, Tamil, Kannada, and Malayalam films.
Life Story
Rahul was born on the 16th of June, 1981, in Kannur, Kerala. As of 2023, he is 42 years old. His zodiac sign is Gemini.
Education
Rahul Nambiar is a graduate of both the MBA and M.Com. Degrees.
Family
Rahul is married. Rahul Nambiar's wife's name is Yaduna Ilangovan.
Career
In 2001, Rahul Nambiar was the champion of the Swapthaswarangal show, after which he began performing live. He performed playback singing for many famous South Indian film composers in various languages and sang more than two thousand songs for the film industry.
Vijay Antony introduced Rahul as a playback singer in the Tamil film Dishyum. In 2009, Rahul formed the band RAHLAAP with his longtime buddy and bass player, Aalap Raju. After working on it for four years, the duo finally published their album, which was focused on music that went beyond genres and was performed in the Hindi language.
The song Adada Mazhada from the Tamil film Paiyaa earned him his first Filmfare nomination for Best Male Playback Singer. In addition to that, he has provided his voice for a number of commercial jingles.
Rahul, together with his musician buddies Aalap Raju and Ranjith Govind, has been performing rocking film and non-film songs as part of a trio named MAKKA since 2019.
He has a huge fan following on social media platforms. Rahul Nambiar's Instagram and Twitter ID are @rahulnofficial. His Facebook ID is rahulnambiarofficial. His fans love and admire his amazing work.
Awards and Achievements
In 2012, Rahul received his first Filmfare award in the category of Best Male Playback Singer Award for the song Guruvaram from the Telugu movie Dookudu.
We encourage you to book well in advance to secure your personalised wishes from Rahul Nambiar. Make your special occasions truly extraordinary with a touch of his warm wishes and star-studded charm. Book now and create cherished memories that will be treasured for a lifetime! #JustTringIt
---
Frequently asked questions
Rahul is an Indian playback singer.
Rahul's birthday is on the 16th of June.
Rahul is 42 years old as of 2023.
Yes, you can easily book a personalised wish from Rahul Nambiar via Tring.
Rahul's zodiac sign is Gemini.
Rahul is from Kannur, Kerala.
His wife's name is Yaduna Ilangovan.
Rahul's Instagram ID is @rahulnofficial.
Rahul's Twitter ID is @rahulnofficial.