Vasundhara Das Age Singer Composer Actress Movies Career Hobbies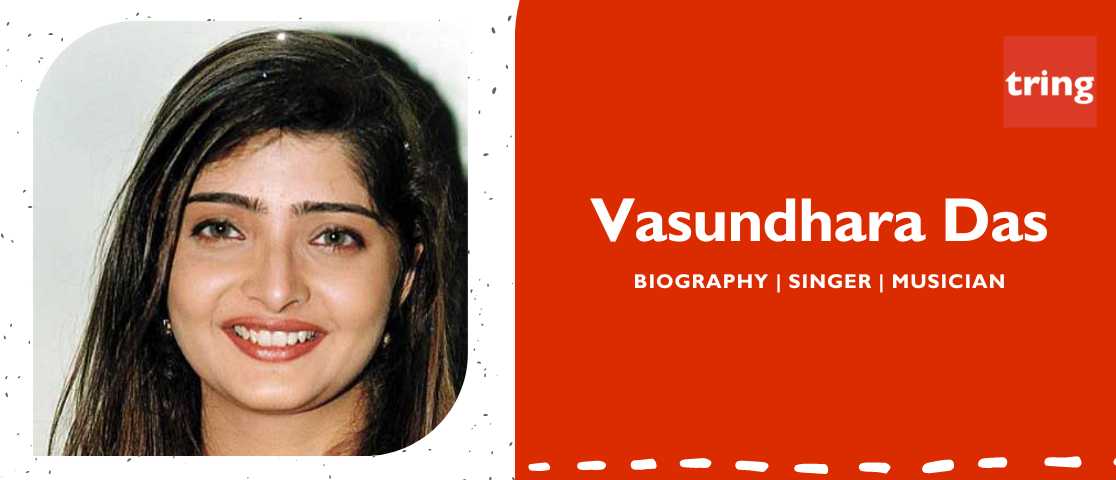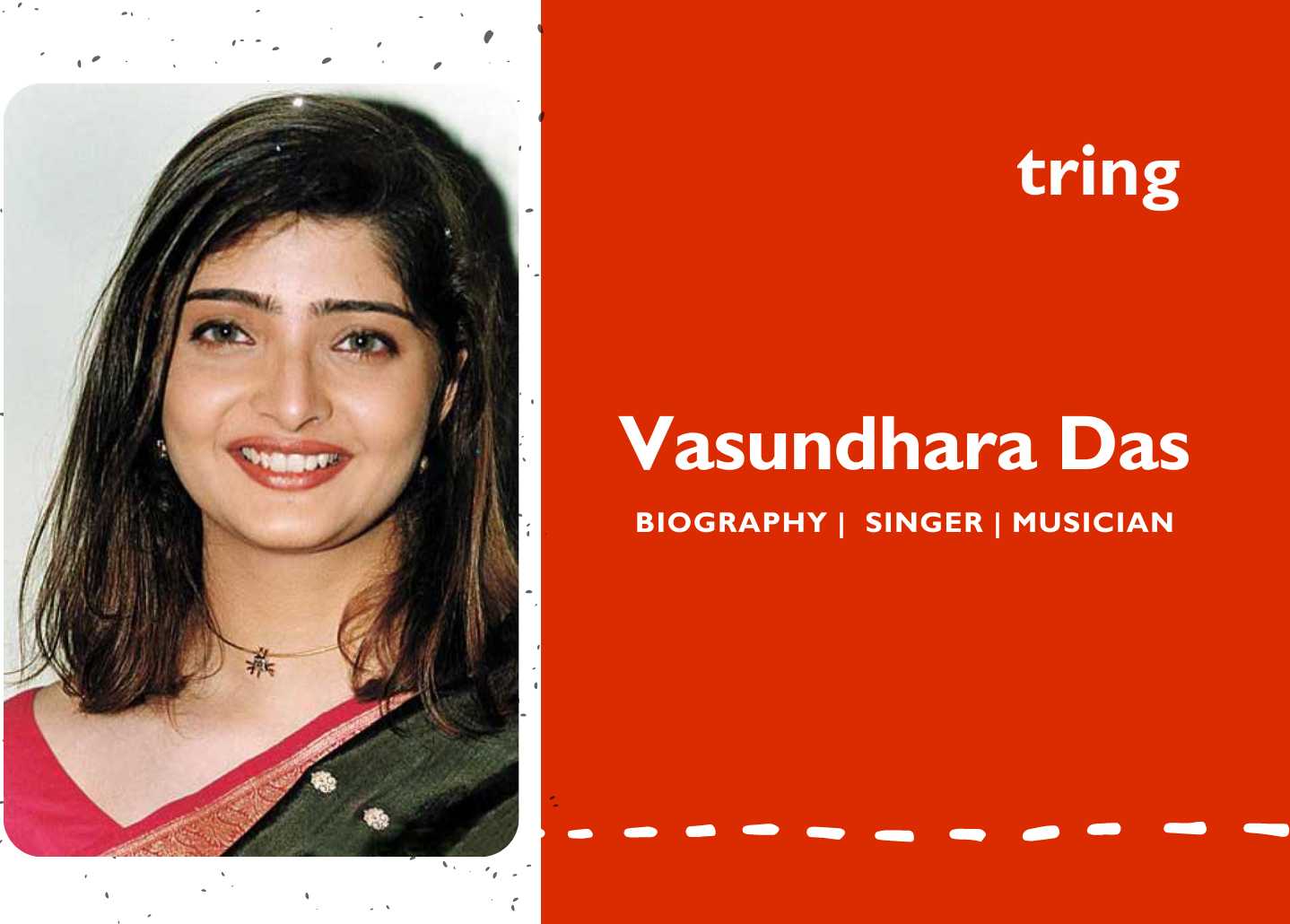 Vasundhara Das's Biography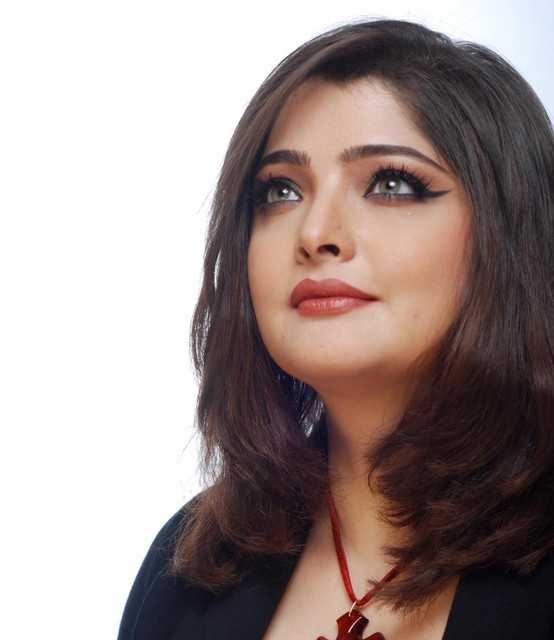 Actress, singer, and musician Vasundhara Das is from India. Some of the movies directed by Vasundhara are Hey Ram (Tamil/Hindi), Monsoon Wedding (English), Citizen (Tamil), Ravana Prabhu (Malayalam), Lankesh Patrike (Kannada), and several others.

Her performance in the movie Mudhalvan earned her the Filmfare Award for Best Female Playback Singer - Tamil. At age six, she started taking lessons in Hindustani classical music. When it came to attending music lessons, she used to flee her house. She was a member of a girl band throughout her time in college. She has a guitar and can play a few flamenco chords.

In 1999, Das made her acting debut in the Kamal Hasan film Hey Ram, and for the Tamil film Mudhalvan, she collaborated with A.R. Rahman, launching her playback singing career.

Mani Ratnam considered her for the heroine part in his film Alaipayuthey, which stars R. Madhavan opposite her. In the Tamil film Citizen, she portrayed the female lead opposite Ajith.
Vasundhara Das's Age
Vasundhara Das was born on August 18, 1977. Vasundhara Das was 45 years old as of 2022. Vasundhara Das's zodiac sign is Scorpio. Vasundhara Das's hobbies are gardening and landscaping.
Vasundhara Das's Family
Vasundahara Das's birthplace is Bangalore, Karnataka, India. Vasundhara was born into a Hebbar Iyengar family. Vasundhara's father's name is Kishen Das, and her mother's name is Nirmala Das. Vasundhara Das married Roberto Narain in 2012.
Vasundhara Das's Education
Vasundhara completed her education at Mount Carmel College in Bangalore, Sri Vidya Mandir, and Cluny Convent High School in Bangalore, earning a degree in economics, statistics, and mathematics. When she was six years old, her grandmother, Indira Das, who conducted a music school on top of their home, gave her first lessons in Hindustani classical music. She then enrolled in the Lalit Kala Academy, where she later studied under her guru, Pandit Parameshwar Hegde.

She sang soprano in the campus choir while in college and was the lead singer of a girl band. She claims in an interview that I got booed off the first time I sang on stage. She is fluent in English, Malayalam, Hindi, Tamil, Kannada, Telugu, and Spanish.
Vasundhara Das's Marriage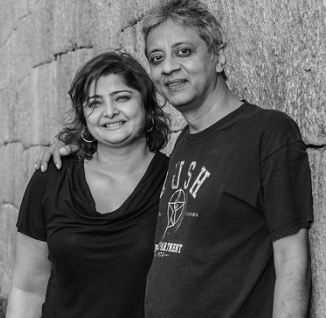 The news of Vasundhara Das' marriage to her longtime partner Roberto Narain has been making the rounds, but the two are keeping quiet.According to reports, Vasundhara Das and Roberto Narain were married on December 29 at the Nanda Reddy guest home on Koteshwar Beach, close to Mangalore.

Vasundhara Das, a multi-talented actress, and singer wed her longtime friend Robert Naren away from the spotlight of the film industry. Robert is a member of the band Arya. A small number of the bride's and grooms family members were there for the wedding a few days ago.

The marriage was performed a few days ago at Namma Bhoomi, a training facility run by the Concerned for Working Children Society (CWC) that is close by. With the help of Namma Bhoomi, hundreds of young people and aspiring children have been able to achieve their goals.
Vasundhara Das's Career in Music
Vasundhara began her playback singing career by performing the song Shakalaka Baby for the 2001 Tamil film Mudhalvan, directed by A. R. Rahman, for which she won the Filmfare Award for Best Female Playback Singer. Later, she collaborated with musicians like Yuvan Shankar Raja, Vijaya Bhaskar, and G. V. Prakash Kumar. Together with Vikram Khajuria, she co-wrote the music for Paranthe Wali Gali, which came out in 2014.

She was a founding member of the world music group Arya, which disbanded in 2004 after touring in both Europe and America. At The Active, her studio in Bangalore, she has written music. She has also worked on several independent projects, including The Shah Hussain Project, a joint album with Sufi vocalist Mir Mukhtiyar Ali, Mission Ustaad, Global Rhythms, and the BBC's HIV awareness song Har Kadam for India. She worked with the Paris-based Agrumes Studio to create the French single L'ete Indien, which is currently available in France.

Vasundhara received her education in Hawaii under Arthur Hull, the creator of jam. She organized the community drum jam in 2013 at Bangalore's MG Road metro station. Since then, it has been held every month by the Rangoli Metro Art Center and Drumjam, a business she started with her husband in the Western music industry. She led a drumming jam session for the Indian cricket team in 2016 as part of their team-building project.
Vasundhara Das's Career In Film
Vasundhara Das Movie: Hey Ram (2000)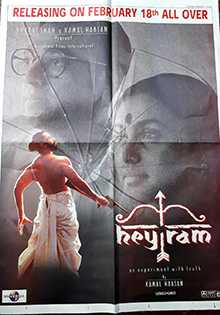 Kamal Haasan wrote, produced, and starred in the 2000 Indian historical crime drama movie Hey Ram. Hindi and Tamil versions were also simultaneously produced. Shah Rukh Khan makes his Tamil film debut in a supporting role. Ilaiyaraaja wrote the music and score for the movie. The partition of India and Nathuram Godse's assassination of Mahatma Gandhi is shown in this alternate-history movie. Khan's Dreamz Unlimited distributed the Hindi version.

The movie was shown at the International Film Festival of India, and the Film Federation of India chose it as its entry for the 2000 Oscars; however, it did not receive a nomination. Three National Picture Awards have been given to the film. The movie was shown in other countries during the 2000 Locarno Festival and the 25th Toronto International Film Festival.
Vasundhara Das Movie: Monsoon Wedding (2001)
Indian comedy-drama film with Sabrina Dhawan as the screenwriter and Mira Nair as the director. Naseeruddin Shah, Lillete Dubey, Shefali Shah, and Vasundhara Das are the movie's stars. The plot centers on love relationships that develop at a Delhi-area Punjabi Hindu wedding.

While attending the MFA cinema program at Columbia University, Dhawan created the first draft of the script in just one week. The movie, which is entirely set in New Delhi, was a collaboration between businesses in India, the US, Italy, France, and Germany.

Monsoon Wedding had its world premiere at the Marché du Film section of the 2001 Cannes Film Festival. It later won the Golden Lion at the Venice International Film Festival, was nominated for a Golden Globe Award, and made over $30 million at the box office abroad.

In April 2014, a Broadway production of a musical based on the movie debuted. According to IndieWire in 2017, this is the best romance of the twenty-first century.
Kudiyon Ka Hai Zamana (2006)
Amur Batula is the director of the Bollywood comedy Kudiyon Ka Hai Zamana. Mahima Chaudhry, Rekha, and Ashmit Patel are its stars. It was released on January 5, 2006. It has been compared to Sex and the City because of its basic plot, which centers on four female friends and their issues with their partners and husbands.
Vasundhara Das's Career Timeline
Vasundhara Das's Controversy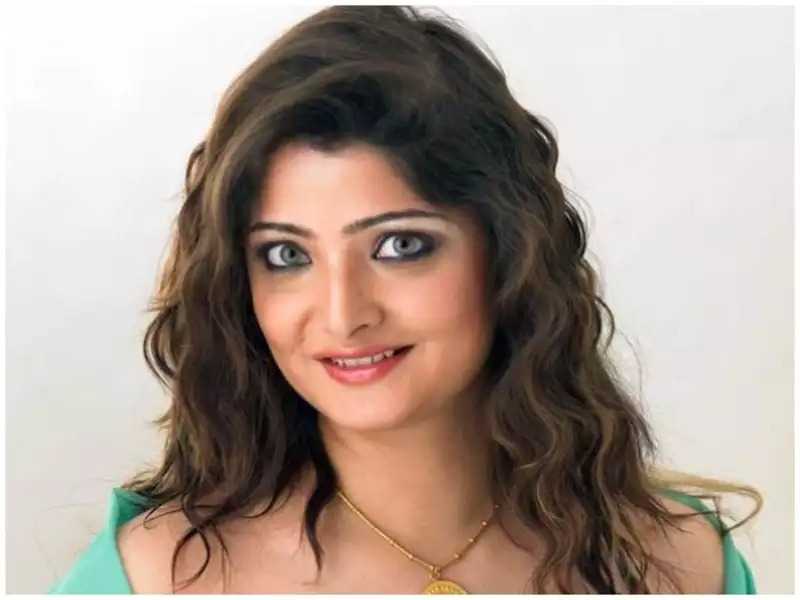 Singer-actress Vasundhara Das, well-known for her parts in Hey Ram and Monsoon Wedding, has reported to the police that on Monday in Bengaluru, she was the victim of road rage. A cab driver allegedly followed the singer for more than 4 kilometers, twice blocking her path and yelling insults in her direction.

The event happened on Margosa Road in Malleswaram on Monday at about 4:30 p.m., not far from the 13th Cross bus stop.Vasundhara allegedly halted her automobile at a stop sign as it turned red, according to the complaint. At the same signal, a Toyota Etios was waiting to make a right turn. She was facing the left side of the car. Vasundhara didn't make a right turn when the light turned green; she continued straight into Malleswaram.

The car pursued Das while honking furiously at her. He caught up with her at another crossing, hurled insults her way, and motioned for her to exit the vehicle. Vasundhara, in a state of fear, just drove away. He allegedly followed her once more, obstructed her path, and spat more insults before fleeing as the cars backed up.
Vasundhara Das's Net Worth
Vasundhara works in the US music industry as an actress and composer. Her main line of work is in the music industry as an actress and composer.
Vasundhara Das is currently a well-known musician, actress, and composer worldwide, and she is American by nationality. Vasundhara Das's net worth is $2 million.
Vasundhara Das's Awards
Apsara Award Nominee in (2004) Best Playback Singer (Female) - Movie For the song It's The Time To Disco
Filmfare Award Nominee in (2002) Female Playback Singer of the Year for the song Rabba Rabba. Screen Awards, In
Screen Award Nominee in (2001) Most Promising Newcomer Actress Zee Cine Awards
Popular Award Nominee in (2002) Best Playback Singer Female For the song Aaja Gunfa Mein.
5 Fun Facts about Vasundhara Das
Vasundhara Das was born in Banglore, Karnataka, India.
Vasundhara was married to Roberto Narain.
Vasundhara is a great musician.
Vasundhara loves gardening and landscaping during her free time.
Vasundhara loves dog.
Vasundhara Das's Profile Summary
Social Media
Frequently Asked Questions