Naseeruddin Shah | Biography, Affairs, Movies, Controversy

Faraz Shaikh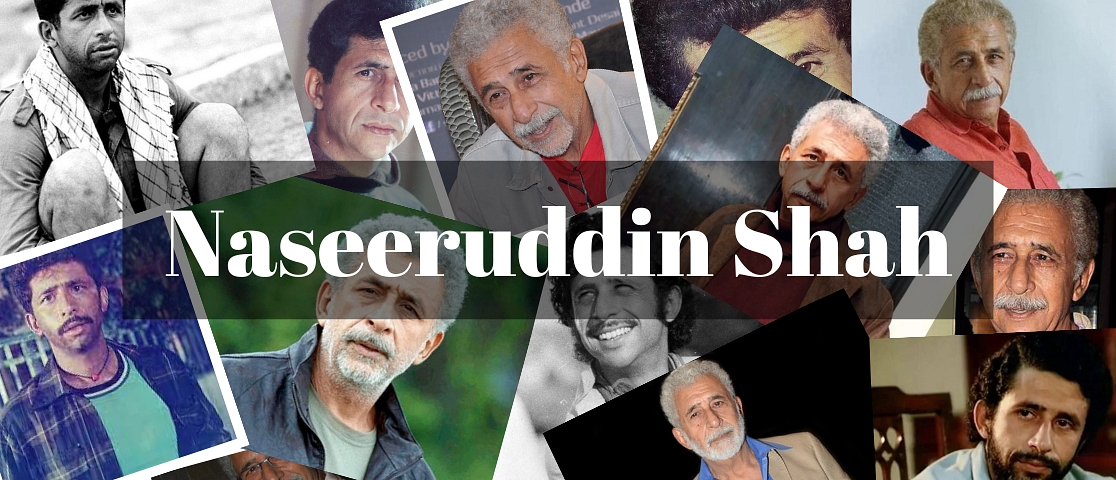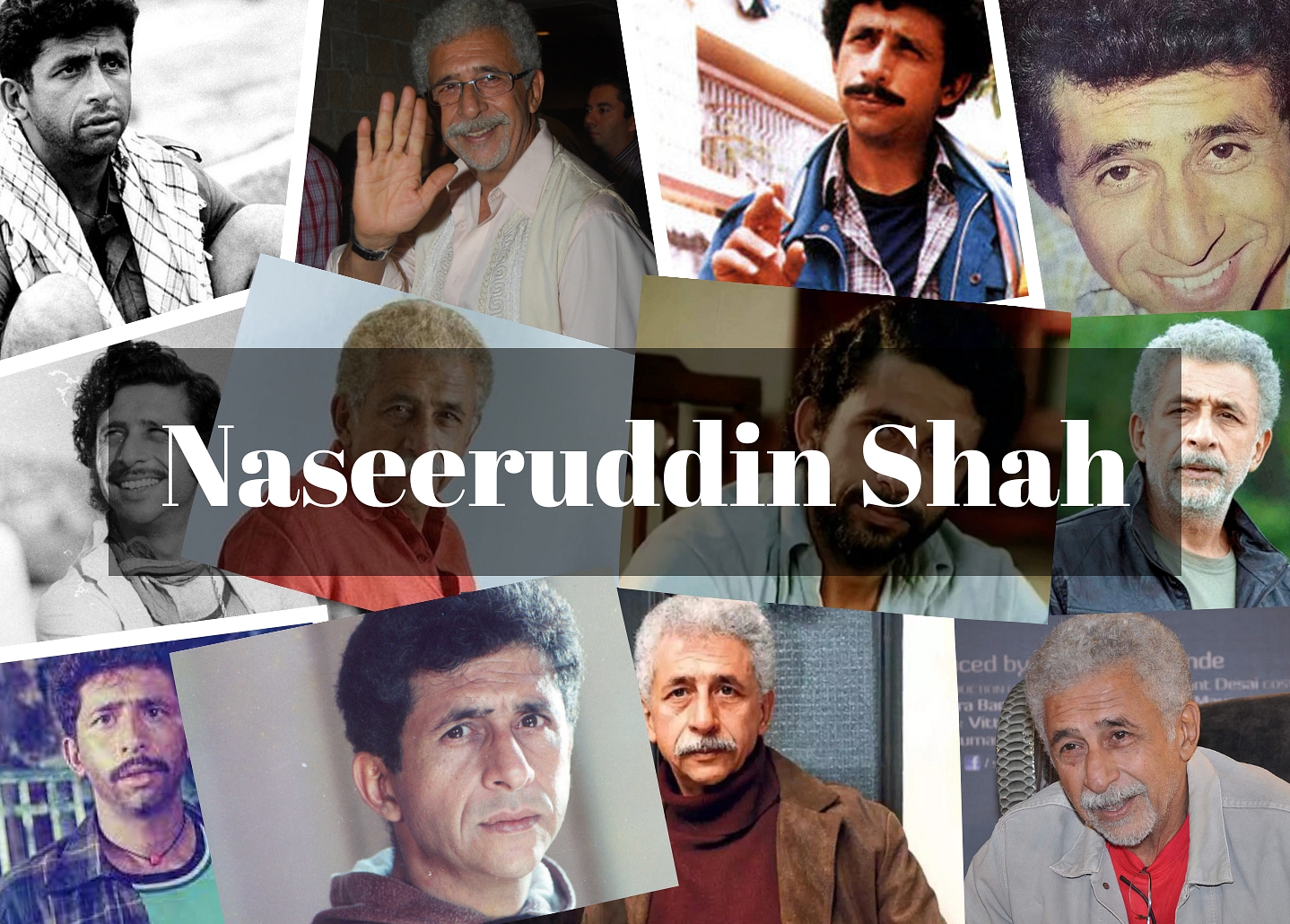 Naseeruddin Shah's Biography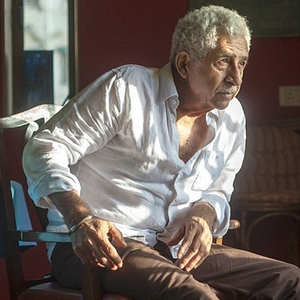 Naseeruddin Shah is regarded as one of India's greatest actors. His contribution to the acting world is immeasurable. He has received the National Award, the Filmfare Award, and the prestigious Padma Bhushan. In Nishant, he made his lead acting debut (1975). Manthan, Mandi, Sparsh, Jaane Bhi Do Yaaron, Masoom, Karma, Hero Hiralal, Tridev, Mohra, Sarfarosh, Monsoon Wedding, Iqbal, Omkara, A Wednesday, Ishqiya, and The Dirty Picture are among his credits. Many people think that the Hindi film industry only produced its masterpieces in the first few decades, or during its "Golden Era." But that doesn't conform to the truth. Fortunately, the industry continues to appoint outstanding artists who produce high-caliber work. Well, Naseeruddin Shah is undoubtedly a unique individual. Without a doubt, Naseeruddin Shah excels as both an actor and a director in the business and has made significant contributions to the parallel film industry in the nation. He is credited with winning a number of prizes for his exceptional performances.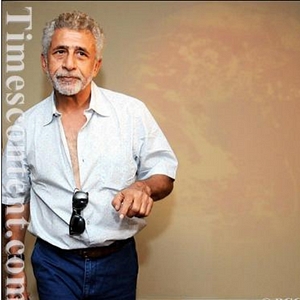 Naseeruddin Shah was born on 20 July 1950. Naseeruddin Shah's age as of 2022 is 72 years. Naseeruddin Shah's zodiac sign is Cancer. Naseeruddin Shah is from Barabanki town, Uttar Pradesh, India. Naseeruddin Shah published his memoir, And then one day: A Memoir, in 2014. The veteran actor's autobiography is a tour de force that takes the reader through all major events in his life. He has appeared in more than 100 Indian movies and is renowned for his contributions to the "parallel" cinema movement of the 1970s and 1980s. For his compelling performances in films like Sai Paranjpye's Sparsh (1980), Bazaar (1982), Jaane Bhi Do Yaaro (1983), Masoom (1983), Mohra (1994), Sarfarosh (1999), Iqbal (2005), and A Wednesday(2008), Naseeruddin Shah is particularly well-known. His internationally recognized works include The League Of Extraordinary Gentlemen (2003), which starred Sean Connery among an ensemble cast, and The Great New Wonderful (2005).
Talk To Similar Celebrities
Naseeruddin Shah's Family and Naseeruddin Shah's Education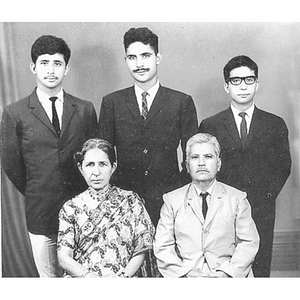 Naseeruddin Shah was raised in Uttar Pradesh, India, and was educated at St. Anselm's Ajmer and St. Joseph's College, Nainital. Naseeruddin Shah was the son of Aley Mohammed Shah and Farrukh Sultan. Naseer, as he is affectionately known, had no interest in academics when he was younger. To avoid his father's prying eyes, he would sneak out of the house to watch movies with his friends. He earned his degree in arts from the esteemed Aligarh Muslim University in 1971, and he then enrolled in Delhi's National School of Drama. Naseeruddin Shah joined FTII (Film and Television Institute of India), then known as Pune Film Institute, after perfecting his craft in this mecca for stage actors. Naseeruddin Shah has a younger brother Zameeruddin Shah.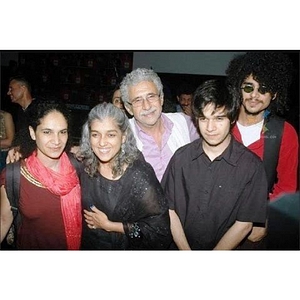 Zameeruddin Shah, a retired lieutenant general of the Indian army and former vice-chancellor of Aligarh Muslim University(AMU) is his younger brother. Apart from these relations, Naseeruddin Shah is related to Dina Pathak (mother-in-law), Supriya Pathak (sister-in-law), Surekha Sikri (former sister-in-law), Mohommed Ali Shah (nephew), Jan-Fishan Khan (ancestor) Shah family. Saiyed Muhammed Shah, also known as Jan-Fishan Khan, was an Afghan warlord in the nineteenth century. He fought in the First Anglo-Afghan War (1839-42) and the Indian Rebellion of 1857, both times supporting the British. Jan-Fishan Khan is the Nawabs of Sardhana's forefather. Naseeruddin Shah was apparently born into a Nawab family.
Naseeruddin Shah's Affairs and Relationships
Naseeruddin Shah - Manara Sikri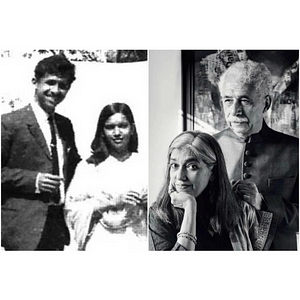 At the age of 20, Naseeruddin Shah fell in love with Manara Sikri, who was 36 years old and divorced at the time. When the actor informed his parents of his intention to marry Manara, they were firmly opposed. The family was opposed to Naseeruddin Shah's decision to marry a divorcee who was living in Iran with her children. Naseeruddin Shah, on the other hand, had married Manara Sikri against the wishes of his family. They married, and their daughter Heeba Shah was born approximately one year later. Cracks began to appear between the couple, and their frequent fights led to their divorce when Heeba was only a year old. However, the divorce occurred 12 years later because Shah had promised her lump sum alimony in the nikahnama (marriage contract), which he couldn't afford at the time of separation. Naseeruddin Shah is related to the late actress Surekha Sikri who was his former sister-in-law.
Naseeruddin Shah - Ratna Pathak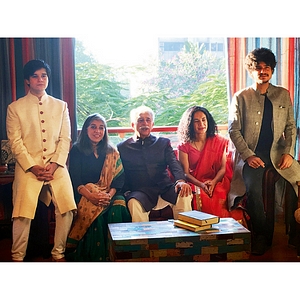 Naseeruddin and Ratna met in 1975 while working on the same stage production, Sambhog Se Sanyas Tak, directed by Mumbai theatre veteran Satyadev Dubey. They began dating quickly and married in 1982 after being in a relationship for seven years. During the divorce proceedings, he fell in love with Ratna Pathak, daughter of Dina Pathak and sister of Supriya Pathak, who is married to celebrated actor Pankaj Kapoor. After a long live-in relationship, Naseeruddin Shah and Ratna Pathak married in 1982. The couple also had two sons, Imaad and Vivaan, both of whom are actors in the Hindi film industry. Strangely, Manara Sikri, Naseeruddin Shah's first wife, died in 1982, the same year that Naseeruddin Shah married Ratna Pathak. Her cause of death is unknown, but since it was a natural death, there were no conspiracies involved.
Naseeruddin Shah's Career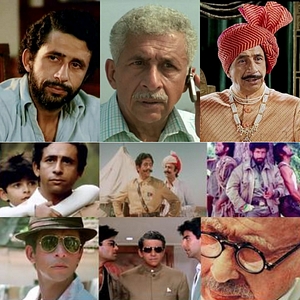 Naseeruddin Shah made his film debut in 'Dil Aakhir Dil Hai,' opposite Rakhee Gulzar (Rakhee). He made his debut in mainstream Hindi cinema in 1980 with the film 'Hum Paanch.' His 1983 film 'Masoom,' on the other hand, was a critical success. Soon after, in the 1980s, he appeared in films such as 'Gulami,' 'Karma,' 'Ijaazat,' 'Jalwa,' 'Hero Hiralal,' and 'Tridev' (1989). He also appeared in Merchant Ivory's 'The Perfect Murder,' an English film. In the film, he played the role of Inspector Ghote. He made his mark in the 1990s with 'Vishwatma' in 1992. In the 1994 film 'Mohra,' he played the lead antagonist.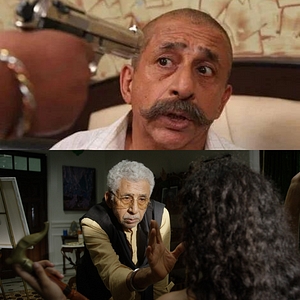 This was his hundredth film. In the same year, he made his Malayalam film debut in T.V. Chandran's 'Pontham Mada.' His performance in 'Sarfarosh' as a Pakistani Ghazal singer-terrorist was widely praised. In the year 2000, he portrayed Mahatma Gandhi in Kamal Haasan's critically acclaimed film 'Hey Ram.' Critics praised his performance in the 2004 film 'Iqbal' as a cricket coach for a deaf-mute young boy. The film was also a success. More importantly, his performance in Neeraj Pandey's 2008 terror drama 'A Wednesday!' was not only notable but also memorable. He was also seen in parallel cinema in India, in addition to Bollywood. He made an appearance in the 2001 family drama 'Monsoon Wedding.' He also appeared in the 2004 film 'Maqbool,' which was inspired by Shakespeare's Macbeth.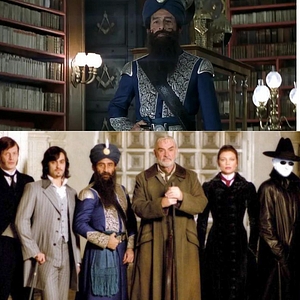 In 2005, he appeared in the film 'The Great New Wonderful.' He also had a brief appearance in Hollywood with the film 'The League of Extraordinary Gentlemen,' in which he played Captain Nemo. His most recent film was 'The Dirty Picture,' in which he co-starred with Vidya Balan, who is much younger than him. He has also worked in theatre and drama plays, in addition to films. In 1988, he appeared in a television play based on Mirza Ghalib, which aired on Doordarshan National and was directed by the legendary Gulzar. The following year, he appeared in the television series 'Bharat Ek Khoj' as Shivaji, the popular Maratha ruler. He played Pozzo in Motley Productions' production of Samuel Beckett's 'Waiting For Godot.' In the 1998 play 'Mahatma vs Gandhi,' he played Mahatma Gandhi.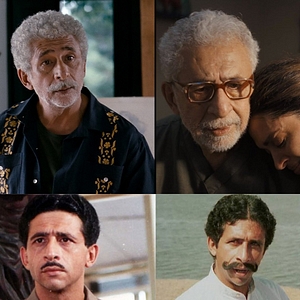 He appeared in the Zee T.V series 'Tarkash,' which is about a retired secret service agent, in 1999. He is also a life member of the International Film And Television Foundation. Naseer has also directed plays by Ismat Chughtai, Saadat Hasan Manto, and Lavender Kumar, among others. He has also directed a few films, the first of which was 'Yun Hota To Kya Hota' in 2006. In films such as 'Jaane Tu Ya Jaane Na' and 'Mirch Masala,' he co-starred with his wife Ratna Pathak (Ratna Pathak Shah). In his upcoming film, 'The Hunt,' he will play a marijuana grower. Naseeruddin Shah made his Pakistani film debut in Shoaib Mansoor's Khuda Ke Liye, in which he played a brief cameo. His second Pakistani film, Zinda Bhaag, was chosen as the country's official entry for the Best Foreign Language Film award at the 86th Academy Awards.
Naseeruddin Shah's Best and Upcoming Movies
A Wednesday
A retired police officer recalls the most phenomenal day of his career. Concerning a case that was never filed but haunts him in his memories - the case of a man and a Wednesday. Prakash Rathod, who is about to step down from his position as commissioner of police, receives a call from a man warning him that he has planted bombs throughout Mumbai unless and until he arranges the release of four terrorists with ties to Al Qaeda and the Lashkar. Ibhrahim Khan, Ikhlaque Khan, Mohammad Zaheer, and Khursheed Lala. Then, this man issues a warning to Prakash, saying that if his demands are not met, the bombs will detonate and that one of them has been placed directly outside the Colaba office of the Commissioner. Prakash and the state's chief minister will now have to decide whether to accede to this man's demands or risk the deaths of tens of thousands of innocent civilians.
Jaane Bhi Do Yaara
When two friends are trying to launch their own photo studio, they run into shady business dealings, corruption, and murder. They then have to fight to expose those responsible. Sudhir Mishra and Vinod Chopra, two seasoned photographers, establish a studio in the upscale Haji Ali neighbourhood with the intention of making enough money to sustain it. After a disastrous start, the editor of "Khabardar," a magazine that exposes the scandalous lives of the wealthy and famous, assigns them some work. They agree to it and begin working with Shobha Singh, the editor. In addition, they choose to take numerous pictures throughout the city and enter their names in a contest with a cash prize of Rs. One of the images shows a man holding a gun. They discover that the killer is none other than builder Tarneja after enlarging it. They give Shobha this information, who then begins to blackmail Tarneja. Tarneja then plants a bomb to kill Shobha and her two companions, but the bomb unfortunately explodes in Tarneja's and his employees' faces. After Tarneja, Ahuja, the new Mun. Comm. Srivastava, Shobha, and others get involved, the two take the corpse and wheel it with them, leading to a comedic mix-up with a woman wearing a burka. The stage dramatisation of Mahabharat, which hilariously transforms into the tragic romance of Salim and Anarkali with the corpse playing Draupadi and Anarkali and the evil Duryodan pledging to preserve Drupadi's honour at all costs, serves as the setting for the climax.
Masoom
A major error made by one of the family members causes a happy family to experience difficult times. D.K. Malhotra, his wife Indu, and their two academically inclined daughters Pinky and Minni lead comfortable lives. He is employed by an architectural firm. D.K. receives a call one day while the family is enjoying some downtime, and as a result, he brings home Rahul, a young student. When Indu finds out that Rahul is D.K.'s child by a different woman, Bhavana, who is no longer alive, she is shocked. Despite his best efforts, D.K. is unable to make Rahul feel at ease. Even though Pinky and Minni seem to really like him, Rahul believes that Indu does not really like him. Rahul is finally accepted into a Nainital boarding school by D.K. Rahul reluctantly agrees to cooperate with his new uncle or friend. Rahul learns that D.K. is his biological father when he is asked to put together his papers for class. Watch what transpires and how D.K., Indu, and her two daughters are affected when Rahul vanishes from D.K.

Aakrosh
Aakrosh, which translates to 'Anger,' is a 1980 Hindi arthouse movie that was written and directed by Marathi playwright Vijay Tendulkar. The movie, which also received several Filmfare Awards, features Naseeruddin Shah, Om Puri, and Amrish Puri in the lead roles. It won the 1980 National Film Award for Best Feature Film in Hindi. The film, allegedly based on a true incident reported on page 7 of a local newspaper, was a scathing satire on judicial corruption and the victimisation of the underprivileged by the able and powerful. The victim is shown in this film to be so traumatised by excessive oppression and violation of his humanity that he does not utter a single word and only bears a stunned look for almost the entire length of the film, though later he uses the same violence as a tool to express his own sense of violation and rage. Soon after his father's death, the police transport him to the funeral grounds in manacles and shackles to complete his father's last rites. He notices the foreman looking at his pre-pubescent sister with lustful eyes as he stands beside the burning funeral pyre. Seeing her fate, he grabs an axe and chops off his sister's head to prevent her from becoming a perpetual victim, as he sees it. After completing this hapless act of a desperate and oppressed man, he raises his face to the sky and screams, and screams, and screams, and screams. the second time we hear his voice in the film (the first time is in a flashback, as he futilely attempts to save his wife a device similar to Andrei Tarkovsky's showing of the icons in brilliant colour at the end of his three-hour black-and-white film Andrei Rublev
Sparsh
Anirudh Parmar is blind, but he does not let his disability hold him back. As Principal, he oversees a school for the blind. He meets with Kavita, a social worker. Kavita is attracted to him, and he is gradually attracted to her. When marriage is proposed, both parties agree to marry. Then Anirudh begins to have doubts about the marriage's success because he feels patronised and pitied. Sparsh is a Hindi feature film directed by Sai Paranjpye that was released in 1980. It stars Naseeruddin Shah and Shabana Azmi as a visually impaired principal and a sighted teacher at a school for the blind, where they fall in love, but their complexes follow them and they struggle to reconnect with the 'touch' of love. The film is remembered for the subtle acting of its leads, as well as the handling of the issue of relationships with the visually impaired, revealing the emotional and perception divide between the worlds of the 'blind' and the 'sighted,' as exemplified by the characters. The film won the National Film Award for Best Hindi Feature Film. However, the film's release was delayed. However, the film's release date was pushed back by nearly four years. The film won numerous awards, including the National Film Award for Best Actor for Naseeruddin Shah, and the Best Screenplay for Sai Paranjpye. It won the top two Filmfare Awards: Best Movie and Filmfare Award - Best Director, as well as a Best Dialogue Award for Sai Paranjpye. Furthermore, Shabana Azmi was nominated for Best Actress for the film Bhavna, which she eventually won.
Mirza Ghalib
Mirza Ghalib's life story, is the most admired poet in the annals of Persian and Urdu literature. Migrant from Agra to Delhi, Mirza Asadullah Khan (GHALIB). He stops receiving his pension, leaving him with an endless mountain of debt. In the beginning, he has a hard time persuading local poets to publish his poems. He eventually rises to become one of the most well-known and renowned poets, though. In bringing the story of Ghalib to the local populace, the trio of Gulzar, Jagjit Singh, and Naseeruddin Shah has excelled.

One of the greatest Shaayars (Urdu poets) in history, Mirza Ghalib was always in a class of his own. Because of his down-to-earth demeanour (without any hint of elitism anywhere) and his upbeat outlook on life, which he described as FAAKAMASTI in Shaayarana lingo, his Shaayari cannot be compared to that of anyone else. Even though he later in life accepted the royal pension, the legendary Shaayar never let financial hardships affect him because he always lived carefree. He had no concern for the future and relished every moment of his life, which took place during the 19th century and saw the fall of the Mughal empire, the Gadar of 1857, and the establishment of English rule in India. A.D. Mirza Ghalib, who was born in 1797 and died in 1869, witnessed and experienced the end of an era in this country. Maybe the turmoil and upheavals of that time period also had an impact on his character, his ideas, and ultimately his poetry. He was conceived in Agra and passed away in Delhi.

Maqbool
The underworld of Mumbai is transformed with the intrigue from the Shakespearean tragedy 'Macbeth.' Irrfan, Tabu, Pankaj Kapur, Naseeruddin Shah, Om Puri, Piyush Mishra, Murali Sharma, and Masumeh Makhija star in Vishal Bhardwaj's 2004 Indian crime drama film Maqbool, which is an adaptation of Shakespeare's play Macbeth. With regard to the sequence of events and character development, the movie's plot is modelled after Macbeth. Although the movie did not do particularly well at the box office, director Vishal Bhardwaj received praise from all over the world. He had written the film's songs and background music in addition to directing it. Then, in his 2006 film Omkara, Bhardwaj turned to adapting William Shakespeare's Othello, which brought him both commercial and critical success. Then, in 2014, he directed Haider, a Hamlet adaptation, beginning what is now known as his Shakespeare trilogy. The Mumbai underworld serves as the backdrop for this Macbeth-inspired movie. Jahangir Khan (Pankaj Kapur), a significant underworld don, has Miyan Maqbool (Irrfan Khan) as his right-hand man. Maqbool is appreciative, feels a strong bond with Abba Ji, and is indebted to him personally. Two corrupt policemen (Om Puri and Naseeruddin Shah) predict that Maqbool will soon succeed Abba Ji as head of the Mumbai Underworld after observing their close relationship and picking up on Maqbool's ambition.

Firaaq
Chronicles the devastating impact of riots on vulnerable Muslims in Gujarat. Following the Gujarat riots, Arati feels guilty for not opening her door to an injured Muslim woman; her husband Sanjay had looted shops and his brother Devan had even sexually abused Muslim women. Mohsin, a young lad, flees the safety of an army-guarded camp in search of his father. Jahangir Khan, the music maestro, is isolated. Sameer Shaikh and his Hindu wife Anuradha make the decision to move to Delhi. Muneera suspects her Hindu friend Jyoti of setting fire to her house, while prejudiced officers continue to oppress Muslims and five Muslim men find a gun and attempt to exact revenge. Firaaq (English translation is Separation) is a 2008 Hindi political thriller film that takes place one month after the 2002 violence in Gujarat, India, and examines the aftermath's impact on the lives of ordinary people. It says it's based on 'a thousand true stories.' In Arabic, firaaq means both separation and quest. Nandita Das directs the film, which stars Naseeruddin Shah, Deepti Naval, Nawazuddin Siddiqui, Inaamulhaq, Nassar , Paresh Rawal, Sanjay Suri, Raghubir Yadav, Shahana Goswami, Amruta Subhash, and Tisca Chopra.

Ishqiya
A man and his nephew fall for a kidnapper's alluring widow while fleeing from goons. In order to escape, Khalu (Naseeruddin Shah) and his nephew Babban (Arshad Warsi) steal money from Mushtaq (Rajesh Sharma), the former's brother-in-law who lives in Lucknow. After discovering that Gorakhpur-based Vidyadhar Verma is no longer around, they temporarily seek refuge with his attractive widow, Krishna. They had hoped to move to Nepal with his assistance. Soon after, Mushtaq finds them and tortures them until they agree to return the money. He gives them until Rakhsa Bandhan to return it when they go to get it and discover that it's gone. The unfortunate pair, now hopelessly in love with Krishna and unable to solve the mystery of the missing money, decide to kidnap Kamalkant Kakkad, a businessman from Ghaziabad. They carefully carry out the plan, not fully realising what is about to come their way. Ishqiya is a 2010 Indian black comedy film starring Vidya Balan, Naseeruddin Shah, Arshad Warsi, and Salman Shahid. It was directed by Abhishek Chaubey in his directorial debut, shot by Mohana Krishna, and produced by Raman Maroo and Vishal Bhardwaj. The film was released on January 29, 2010. The film did well at the box office. It was chosen for screening at the 34th Cairo International Film Festival. Dedh Ishqiya, the sequel, was released in January 2014 with the same cast and crew, minus Vidya Balan, who was replaced by Madhuri Dixit and Huma Qureshi.
The Dirty Picture
Uninhibited and rebellious Reshma and her mother, Ratnamma, live in poverty in 1980s South India. She is a huge fan of film actor Suryakant, and her life goal is to meet and work with him. She flees to Madras and, like hundreds of other young women, lines up outside Jupiter Studios to be noticed. She is ignored because of her plain, next-door-girl appearance, but fate has it that she is given a minor role after sneaking into the studios. The role uses her as a sex symbol, attracting males to the theatres to absorb her movements and beauty. She, now Silk, becomes a sensation almost overnight, and she sizzles the silver screen with her sex appeal alongside the ageing superstar, Suryakant, whom she had always fantasised about. Suryakant's brother, Ramakant, an author, is smitten with her, so much so that he wishes she would stop acting so that he could marry her. But, being the rebel she is, she jeopardises her chances of impressing his parents by challenging the upcoming siren, Shakila, to a competition. And it is this change that will cause even more changes in her life.
Finding Fanny
Finding Fanny, directed by Homi Adajania, is an unconventional love story. The story is set in Goa and follows a group of eccentric people who come together to embark on a journey to help Ferdie (Naseeruddin Shah) find his old love Fanny (Anjali Patil). Deepika Padukone plays Angie, a young widow who lives with her mother Rosie (Dimple Kapadia). Angie decides to assist Ferdie in finding his love, and she sets out to find Fanny with the artist Pedro (Pankaj Kapur) and her childhood friend Savio (Arjun Kapoor). Finding Fanny is a 2014 Indian English/Hindi language satirical road movie that was produced by Dinesh Vijan under the banner of Maddock Films and released by Fox Star Studios. It was written and directed by Homi Adajania. Significant roles are played by Naseeruddin Shah, Dimple Kapadia, Pankaj Kapur, Deepika Padukone, and Arjun Kapoor. The movie is based on a road trip that takes place in Goa and it follows the journey of five dysfunctional friends who go on the road in search of Fanny, Naseeruddin Shah's love interest. On September 1, 2014, the movie had its Indian premiere, and on September 12, 2014, it was made available worldwide. Additionally, it was chosen to be shown in October 2014 at the 19th Busan International Film Festival.
Naseeruddin Shah's Career Timeline
Naseeruddin Shah's Struggles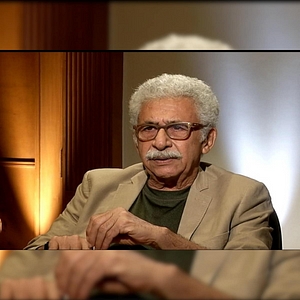 Naseeruddin Shah was young when his career began, and the actor was ready for 'a long, hard struggle.' He was aware of the odds against him, but he was hopeful for a successful outcome. In the 1970s and 1980s, the actor established himself in what was known as 'parallel cinema,' starring in unconventional films and working primarily with new and young directors. The 70-year-old actor claimed that his philosophy of never giving up in both life and work hasn't changed over the years. 'I never even considered the possibility of failing. What would occur if? I never gave it any thought. All I had to do was improve as much as I could. I'll find work if I know what I'm doing. This was my viewpoint, he declared. 'My current perspective hasn't changed at all; in fact, it has been solidified and confirmed in my head at this point.'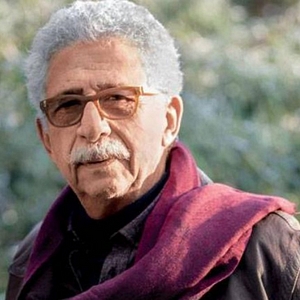 'I can recall that day even now,' he said of an incident from his early days as a struggler in the city, according to News18. I was extremely vulnerable at the time. I had no job, no friends in town, no money to buy bread, and it felt like all doors were shut. I intended to pray. While performing Wudu, I began to wonder, 'What is the purpose of prayer?' Is it a form of'saudebaazi' (bargaining) in which I say, 'God, please give me this and I will become that and offer you that'? No! That should not be our reason for praying! That day, and ever since, I have never prayed to the Almighty for anything. My perspective on prayer was forever altered.' 'I never felt despair because I didn't expect success to come easily,' Shah said, recalling how he felt when he first started acting. 'I was expecting a long and difficult struggle.' I, too, was unwilling to admit defeat easily. Even though I knew the odds were stacked against me, the thought of failure never crossed my mind.' Naseeruddin Shah stated.
Naseeruddin Shah Controversies
What Naseeruddin Shah Said Regarding Mughals
In a recent interview, the actor asserted that Mughals came to India in order to establish it as their homeland. The so-called atrocities of the Mughals are constantly being highlighted, Naseeruddin is heard saying in a video that has been making the rounds on social media. We overlook the contributions made to the nation by the Mughals. They are individuals who have left the nation with enduring monuments and traditions in dancing, music, painting, and literature. To establish this as their homeland, the Mughals came. If you want, you can refer to them as refugees. Naseeruddin Shah received vicious trolling on social media in response to this statement. They Made a Difference in India's Music and Culture and Left Behind Lasting Legacies.
Naseeruddin Shah Requests That Prime Minister Modi Step In And Prevent The Spread Of Hate Poison
Naseeruddin Shah, who has never been afraid to express his opinions. In the most recent instance, the veteran Bollywood actor suggested that Prime Minister Narendra Modi take action to 'stop the poison' in response to a statement made by the ousted BJP spokesperson Nupur Sharma. Naseeruddin Shah stated in a conversation with NDTV, 'I would implore the PM to jolt these people back to reality. He should state whether or not what he believes corresponds to what was said at the (Haridwar) Dharma Sansad. I wish the PM's Twitter followers weren't such bigots. He needs to take action. To stop the poison from spreading, he must intervene.'
Anupam Kher Was Referred To As A Clown By Naseeruddin Shah
Anupam Kher's pro-government stance on social media led Naseeruddin Shah to label the actor as a sycophant and a clown in an interview from January 2020. Naseeruddin stated to a news source, 'Anupam Kher, for example, has made a lot of noise. He doesn't need to be taken seriously, in my opinion. A clown, he is. Many of his NSD and FTII contemporaries can attest to his sycophantic nature. He can't help it; it runs in his blood.'

Anupam Kher made the decision to take revenge on his own terms after becoming upset by Naseeruddin's comments. In response to the senior actor's remarks, he posted a lengthy video to social media. The actor responded to Naseeruddin Shah's remark that he shouldn't be taken seriously by saying that neither he nor the other people Naseeruddin Shah has criticised take him seriously. He had stated in the video, 'You've had a lot of success, but you've been miserable your whole life. I'm sure I'm in good company if you can criticise Dilip Kumar, Amitabh Bachchan, Rajesh Khanna, Shah Rukh Khan, and Virat Kohli.'

Twinkle Khanna Replied To Naseeruddin's Statement About Father Rajesh.
In 2016, Naseeruddin Shah referred to the late superstar Rajesh Khanna as a 'poor actor,' asserting that the Hindi film industry had become mediocre by the 1970s. The 1970s saw the emergence of fairly mediocre Hindi films. At that point, Rajesh Khanna, an actor, entered the field. Despite his success, I believe Mr. Khanna had very little acting potential. Actually, he was a mediocre actor. He wasn't the most alert person I've ever met intellectually. Because of his influence over the industry, the quality of the writing, acting, music, and lyrics declined. Color entered. You could go to Kashmir, shoot a movie, and have the heroine wear a purple dress and the hero a red shirt. In an interview, Naseeruddin Shah had stated: 'You didn't need a story. Later, Twinkle made the decision to put the argument behind her and used Twitter to celebrate her father's accomplishments. She wrote, 'With all due respect to Mr. Shah's reality, mine=a man who loved cinema and produced films like Anand, Amar Prem, and Kati Patang. Thank you folks for all the love (sic).'

Dilip Kumar Did Not Do Enough For Hindi Cinema, Said Naseeruddin.
The death of legendary actor Dilip Kumar deeply saddened Naseeruddin Shah. However, following Dilip Kumar's death on July 7, Naseeruddin wrote an opinion piece for a news publication in which he questioned Dilip Kumar's contribution to cinema beyond acting. 'Some of those works will undoubtedly stand the test of time, but given the position he (Dilip Kumar) was in, it is clear he didn't do enough apart from acting and being involved in social causes close to his heart.' Apart from his performances from before the 1970s, he produced just one movie, didn't direct any (at least not officially), never shared the wisdom of his experiences, didn't bother to groom anyone, and left no lasting lessons for aspiring actors; even his autobiography is merely a rehash of previous interviews (sic),' wrote Naseeruddin Shah.
Naseeruddin Shah's Networth and Income
The amount of assets that exceed liabilities is referred to as net worth. Cash, real estate, and anything else of value are examples of assets. It is the value of everything you own less everything you own. Net worth is not calculated on a yearly basis. So, how much is Naseeruddin Shah currently worth? Mr. Naseeruddin Shah's estimated total net worth is 50 million dollars, or roughly 365 crore rupees in Indian currency (i.e. approx Three Hundred and Sixty-Five Crore INR). Naseeruddin Shah earns around 1 Crore + Per Month in Income and Salary. Additionally, over the past few years, Naseeruddin Shah's net worth has increased by about 35%. Additionally, he supports numerous brands, and personal investments and brand endorsements account for a sizable portion of his income. Mr. Naseeruddin Shah is a great donor to charities in addition to having a high income and net worth. Naseeruddin Shah contributes a significant portion of his income to numerous charitable initiatives and programmes. He also pays among the highest taxes in the nation.
Naseeruddin Shah Awards and Achievements
Filmfare Awards
1984 Best Actor Masoom
1982 Best Actor Chakra
1981 Best Actor Aakrosh
National Awards
2005 Best Supporting Actor Iqbal
1984 Best Actor Paar
1979 Best Actor Sparsh
IIFA
2000 Best Performance In A Negative Role
Bengal Film Journalists' Association Awards
1986 Best Actor Paar
2006 Best Supporting Actor Iqbal

Venice Film Festival
1984 Volpi Cup for Best Actor Paar
Naseeruddin Shah Interesting Facts
Naseeruddin Shah has never been afraid to express his love for marijuana use in public. He has even admitted out loud that marijuana aids in his ability to think clearly and that he has enjoyed being high at various points in his life.
Remember not to refer to the actor as a 'method actor' if you ever have the chance to meet him in person. Shah admitted that his original goal was to become a singing and dancing commercial actor but that he was unsuccessful.
At the age of 19, Naseeruddin Shah wed his first wife. This is not, however, the shocking part. At Aligarh Muslim University, he fell in love with Purveen, a 34-year-old Pakistani medical student. The marriage, however, fell apart after Naseeruddin Shah was accepted into the National School of Drama.
Naseeruddin began to view his family as a barrier to the new way of life he had discovered at NSD. Purveen, who relocated to London with his child, lost contact with him. Shah was unable to see or communicate with his daughter as a result for a period of 12 years. Ironically, he lives a life that is very similar to his Zindagi Na Milegi Dobara character.
Shakespeare's Merchant of Venice served as Naseer's debut performance. Waiting for Godot, a 1979 production by Samuel Beckett's His Motley Productions, was based on the absurdities of life. In the play, Naseeruddin played the role of Pozzo.
Aley Mohammed Shah, Naseeruddin Shah's father, had a strained relationship with him. The actor's father, like most parents, struggled to understand his son's poor academic performance. According to Naseeruddin Shah, his father wished for him to 'do' something and 'become' someone. Further complicating their relationship was the fact that, while Naseeruddin Shah's father never touched him, he did express his stern disapproval verbally. Shah's relationship with his father deteriorated when the 19-year-old Shah chose to pursue theatre at Aligarh Muslim University rather than academics.
Naseeruddin Shah's memoir, And Then One Day, was published by Hamish Hamilton. In his autobiography, And Then One Day, Naseeruddin Shah recounts his life from childhood to the start of his Bollywood career.
Social Media
Frequently Asked Questions