Udita Goswami Age Husband Movies Pic Instagram

Hitesh Mandot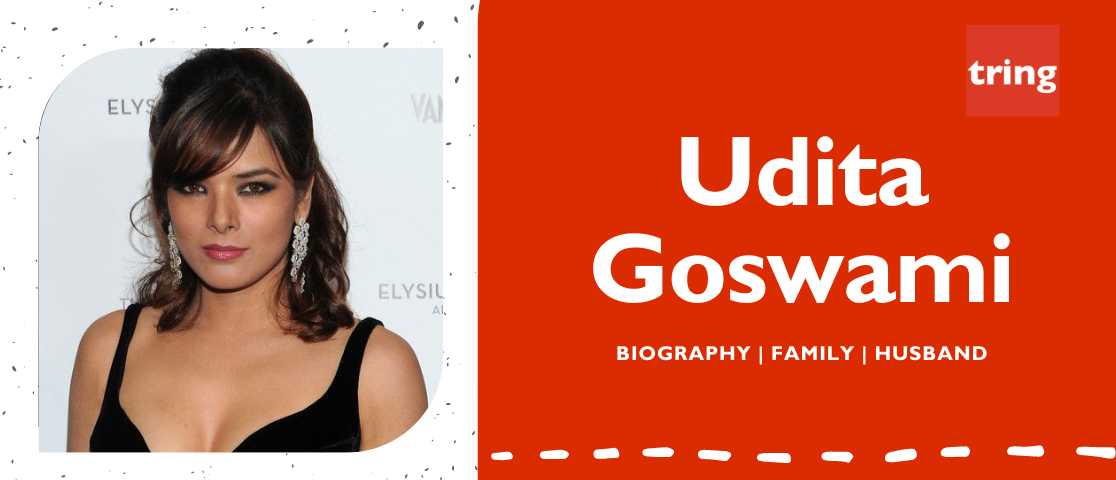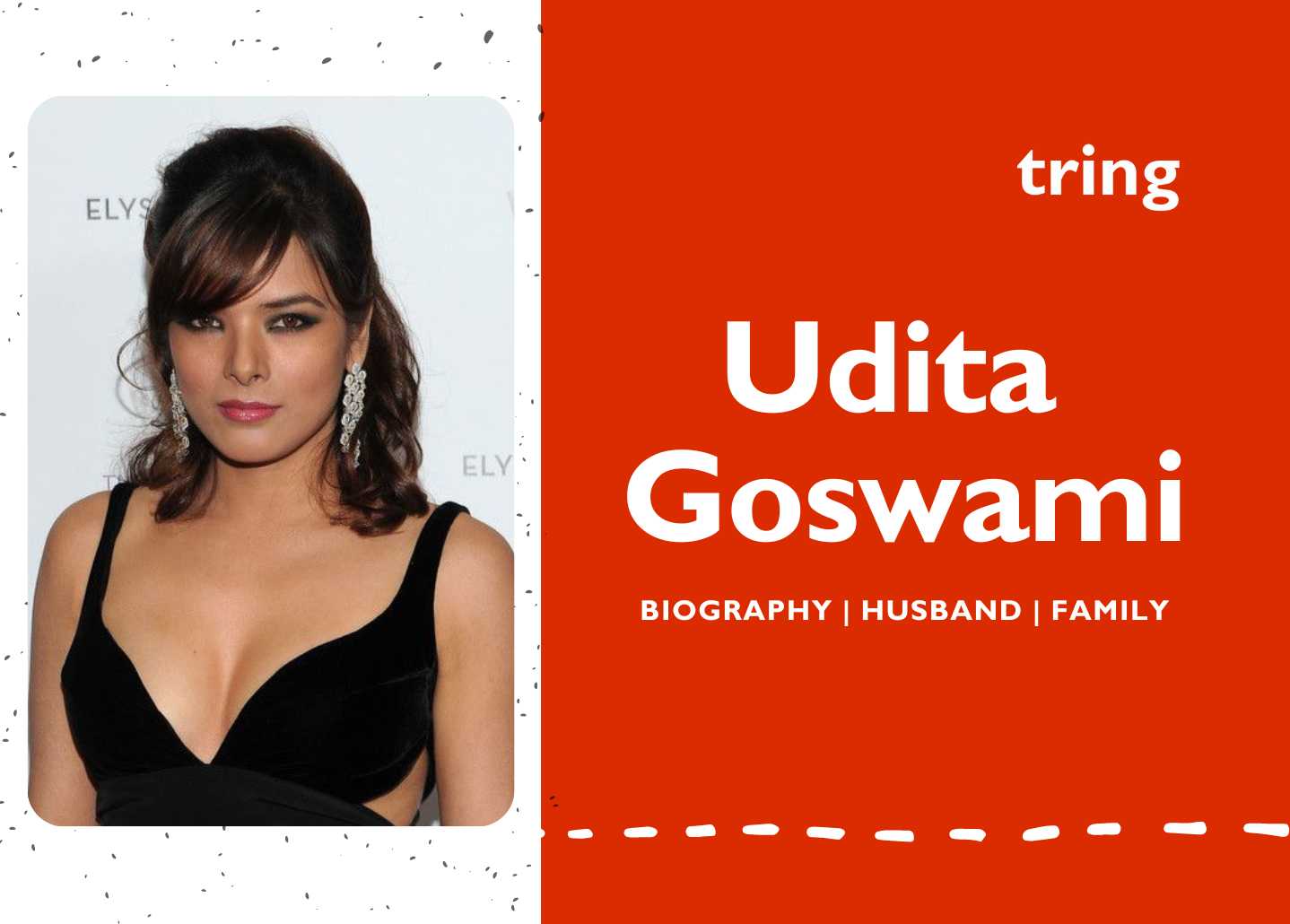 Udita Goswami's Biography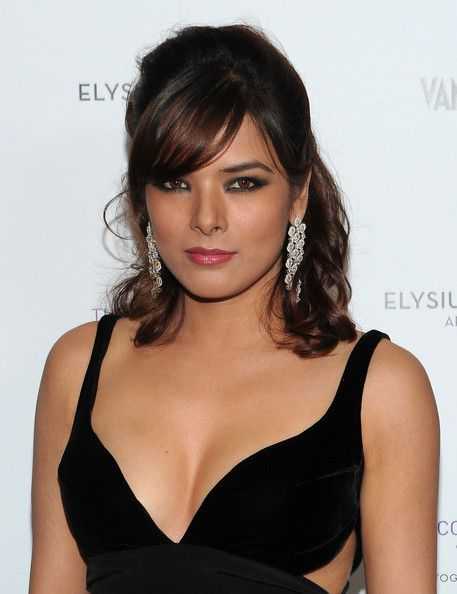 Udita Goswami is an Indian actress. The height of Udita Goswami is 5.7 feet. Udita Goswami's birthplace is Guwahati, Assam. Udita Goswami was an actress in Hindi films in India. Since 2013, she has been wed to the director Mohit Suri.

She worked as a model for companies like Pepsi and Titan Watches and made her Bollywood debut in Paap, which was also Pooja Bhatt's first film as a director, with John Abraham. Later, she appeared in the films Aksar with Dino Morea and Zeher with Emraan Hashmi. She also made an appearance in the Kya Khoob Lagti Ho remix music video alongside Upen Patel. She starred as the protagonist in Vinodh Mukhi's Diary of a Butterfly in 2012.

Book a Personalised message from your favorite celebrity. Click here to know more.

Udita Goswami's Age
Udita Goswami was born on 9 February 1984. Udita Goswami's age is 38 years as of 2022. Udita Goswami's zodiac sign is Aquarius.

Talk To Similar Celebrities
Udita Goswami's Family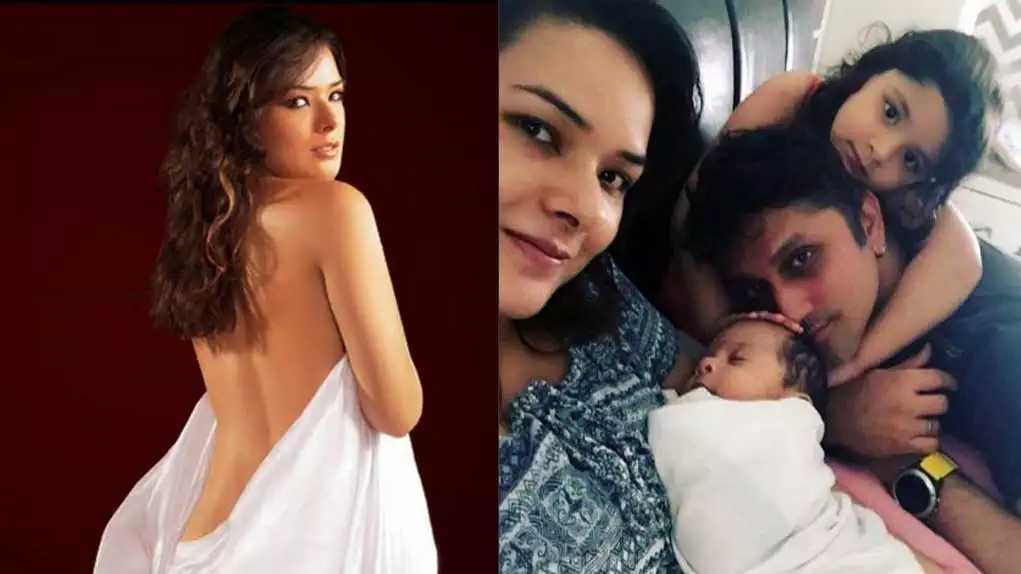 Udita Goswami's father's name is not known. Udita Goswami's mother's name is not known. Udita Goswami's sister's name is not known.

Her mother is from Shillong, while her father is from Banaras. The grandmother of Goswami is from Nepal.

Goswami wed Mohit Suri in 2013 after a couple of years of courting. They have two kids: a son who was born in 2018 and a daughter who was born in 2015. She is Pooja Bhatt, Alia Bhatt, and Emraan Hashmi's sister-in-law.

Udita Goswami's Education
Udita Goswami's school is Cambrian Hall. Udita Goswami's college is not known.

Udita Goswami's Boyfriend
There are no boyfriends as of 2022.

Udita Goswami's Husband
Udita Goswami's husband is Mohit Suri as of 2022.

Udita Goswami is an Assamese native. She is a member of the family of Tulsi Giri, the previous prime minister of Assam. When she was a senior in high school, she began modelling. She was enrolled at the School of Arts and Fashion Technology (SAF), Dehradun, by her mother, and that provided her the self-assurance to try her luck in Bollywood.

After relocating to the big city, she quickly secured her first leading role in the film Zeher. Zeher was Mohit Suri's acting debut and it was a necessary element of destiny's plan. He was serving as director for the first time. Mohit and Udita had that connection right away. They quickly grew close, and the rest is history, as they say. And a joyful one.

In 2005, Udita and Mohit began dating. They were wed in 2013. This charming couple experienced many highs and a few lows throughout their protracted courtship. The early years were happy ones for them. However, 2008 and 2009 weren't all that wonderful.

Due to several issues, the pair had an on-and-off relationship for a year, but the strength of their love kept them in each other's lives. The date was selected for January 29, 2013, and the location was the ISKCON Temple in Juhu. The groom arrived to take his bride while wearing a white sherwani and a black bandhgala. They welcomed a tiny angel into their lives in January 2015. Their daughter was given the name Devi Surion. Their son name is Karma Suri.

Udita Goswami's Movies
Udita Goswami's Movie Paap (2003)
In her directorial debut, Pooja Bhatt directed the 2003 Indian murder thriller Paap, which stars John Abraham, Udita Goswami, Gulshan Grover, and Mohan Agashe. Critics gave the movie mixed reviews, praising the photography and direction while criticising the storyline.

With Mann Ki Lagan, vocalist Rahat Fateh Ali Khan made his Bollywood debut and the movie is remembered for its soundtrack.

A young girl is raised by her strict father in a religious and physically repressive environment. Additionally, she is persuaded to enrol at a Buddhist monastery, where she later falls in love with a boy who was brought there.

Udita Goswami's Movie Zeher (2005)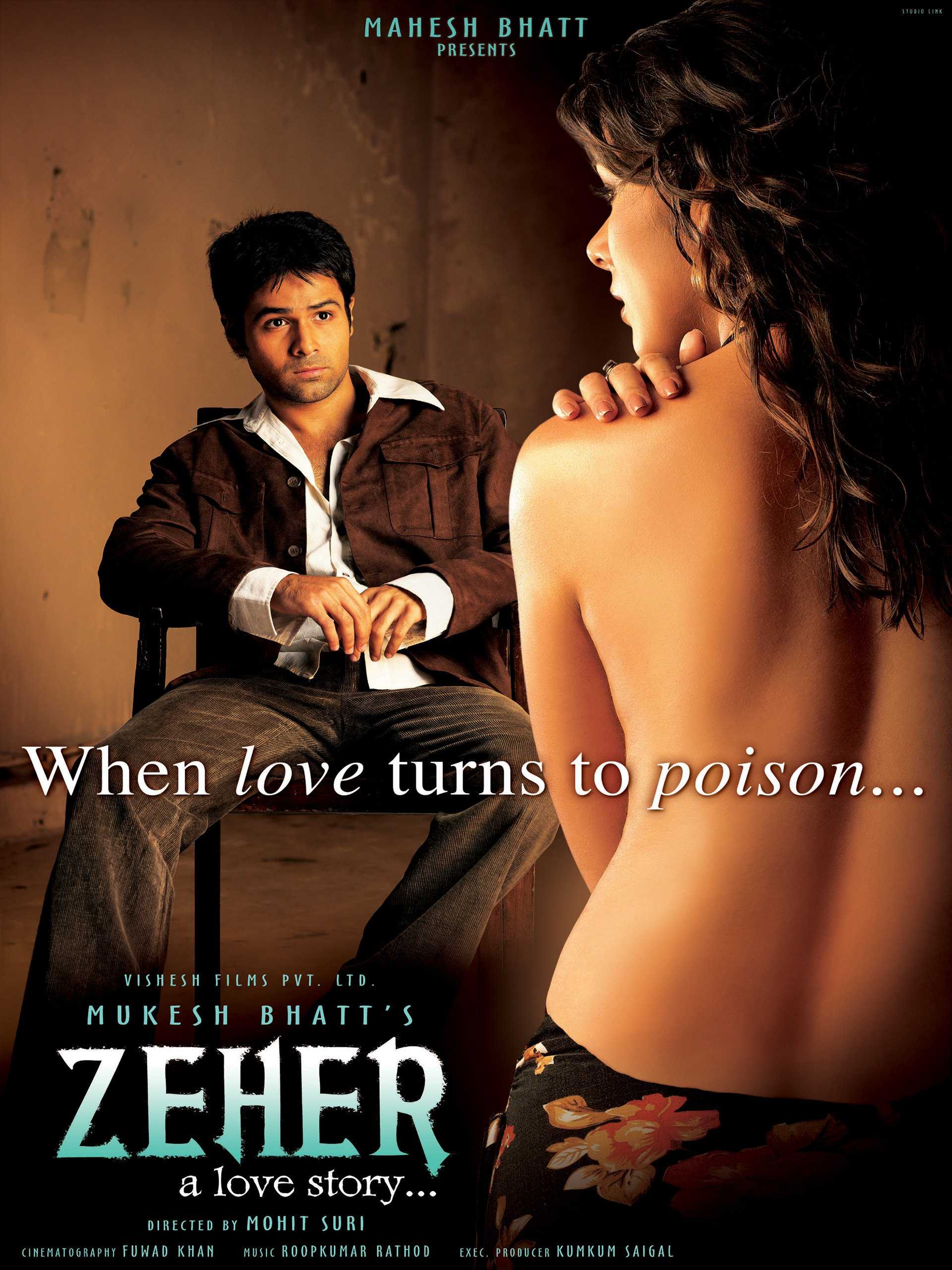 In 2005, Mahesh Bhatt and rookie Mohit Suri produced the mystery-thriller film Zeher: A Love Story. Emraan Hashmi, Shamita Shetty, and Udita Goswami are the movie's stars. It is a remake of the American movie Out of Time from 2003.

The Goa Police Force employs both the police inspector and her subordinate, who are married. They get along well enough until one of the women vanishes and is presumed dead. The mystery is also complicated by the issue of a missing suitcase containing a large sum of money.

Udita Goswami's Movie Aksar (2006)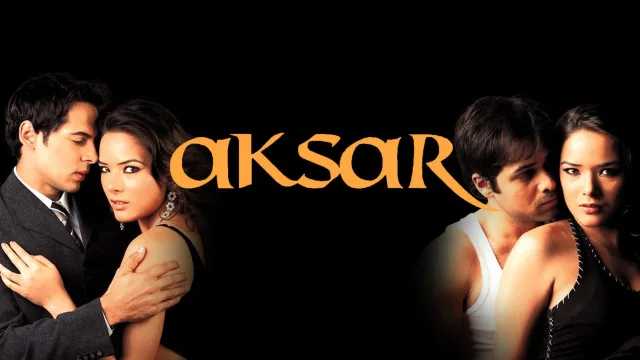 Aksar is a 2006 Hindi-language sexual drama thriller film that was made by Narendra and Shyam Bajaj under the label of Siddhi Vinayak Creations. It was directed by Anant Mahadevan. Emraan Hashmi, Udita Goswami, and Dino Morea play the key parts in the movie. It includes the Himesh Reshammiya song Jhalak Dikhlaja, which has a remix video for marketing.

Because of an expensive pre-nuptial agreement, Rajveer is unable to leave his possessive wife Sheena. But when he pays Ricky to woo her and get rid of her, his scheme goes horribly awry.

Udita Goswami's Movie Aggar (2007)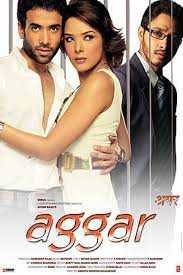 Aggar, a 2007 Hindi-language romantic musical thriller starring Udita Goswami, also stars Tusshar Kapoor, Shreyas Talpade, and other actors. Anant Mahadevan is the director, and Narendra and Shyam Bajaj are the producers.

In this gripping thriller, a lady learns that falling for the wrong man can have fatal repercussions. Janvi (Udita Goswami) is a woman whose life appears to be perfect on the outside: she owns a successful business and is wed to psychiatrist Dr. Aditya Merchant (Shreyas Talpade).

When Aryan Mehta (Tusshar Kapoor) joined Janvi's company, a slight air of unhappiness started to creep into their relationship. Aryan himself is troubled because he accidentally killed his adulterous lover during a furious outburst. To maintain her sanity, Janvi is impulsively dragged into a relationship with Aryan. But she tries to end the relationship once her concerns with her spouse are overcome. But Aryan is unwilling to let her go so simply, and his desire for her quickly develops into a dangerous addiction.

Udita Goswami's Movie Diary of a Butterfly (2012)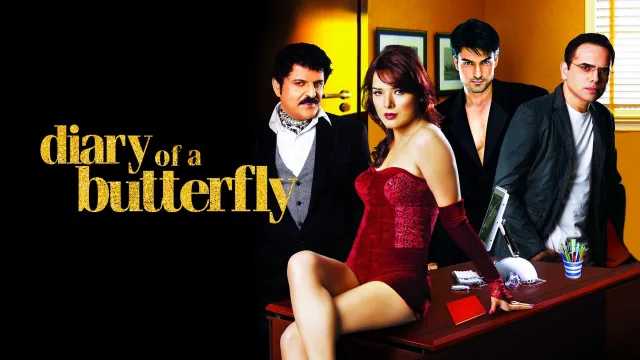 The 2012 thriller drama film Diary of a Butterfly was directed by Vinod Mukhi and written by Asad Ajmeri. Udita Goswami plays the lead female character in the movie. Anil Kumar, working under the name Bhaggyashri Production, is the producer of the movie.

Gul, an aspiring model, is determined to succeed in the fashion industry and will stop at nothing to get there. She quickly learns, though, that success has a cost.

Udita Goswami's Upcoming Movies
There are no upcoming movies as of 2022.

Udita Goswami Career Timeline
Udita Goswami Controversy
The Call Detail Record (CDR) fraud had mentioned Udita Goswami for spying on her husband Mohit Suri. Today, the actor made an appearance before the Thane police to give a statement. In the Call Detail Record (CDR) case, actor Udita Goswami has recorded her testimony to the Thane police's Crime Branch.

Udita Goswami's Net worth
The Net worth of Udita Goswami is Rs. 8 Crore. Udita Goswami is a well-known movie actress with a net worth of $1 million, according to Wikipedia, Forbes, IMDb, and several online publications. She made the money as a working actress in movies. She's an Indian woman.

Udita Goswami's Awards
2003 - Paap - Nominated in Zee Cine Awards for Best Female Debut.

4 Interesting Facts about Udita Goswami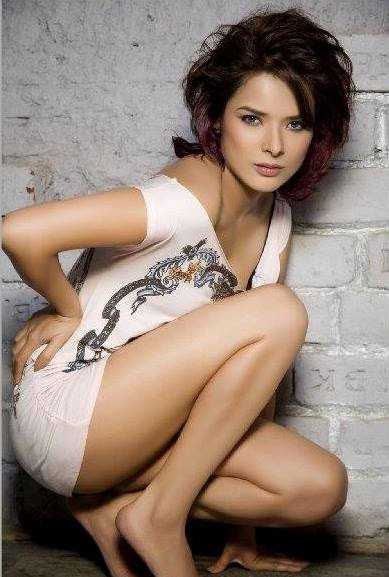 When she was only 16 years old, Udita Goswami performed her maiden runway walk at a fashion institute in Dehradun. She became interested in modelling and relocated to Delhi to pursue it.
She quickly rose to fame as a model and became the first Indian model to be on the cover of Elle magazine.
More than a dozen films feature Udita Goswami.
She has succeeded in distinguishing herself among her peers as a successful DJ and is currently working as a DJ full-time.
Profile Summary
Social Media
Frequently Asked Questions