Tovino Thomas | Age, Birthday, Place, Wife, Films, Facts

Shalin Marry Koshy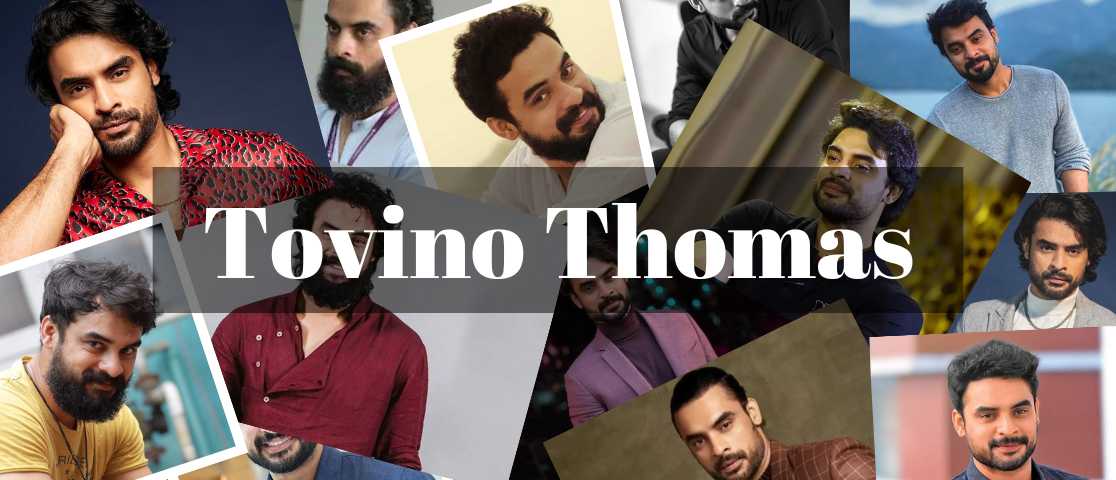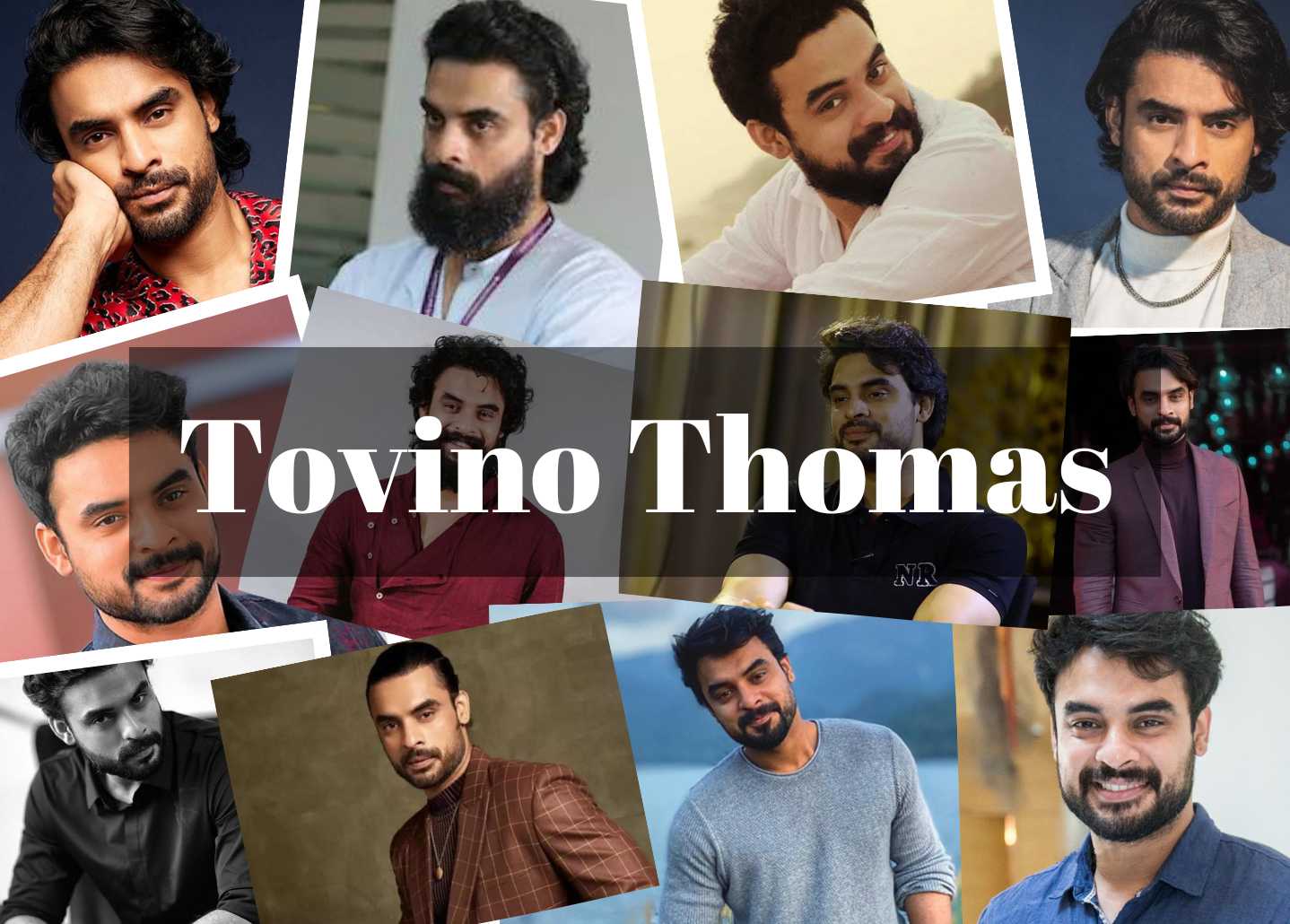 Tovino Thomas's Age and Childhood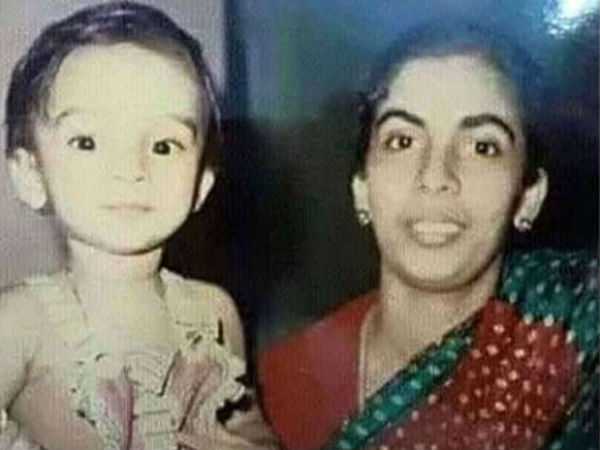 Actor Tovino Thomas' birthday date is the 21st of January. Tovino's birth year is 1989. Tovino Thomas's age is 33 years as of 2022. Tovino Thomas' birthplace was in the Irinjalakkuda district of Kerala state India. Tovino Thomas' family is from a Christian background. Among Christians, he belongs to the Syro-Malabar Catholic community. He has been a huge fan of movies since his childhood.

Tovino Thomas's parents were huge fans of cinemas. According to reports, Tovino's father used to bring Video cassettes of newly released films which were then watched and enjoyed by Tovino's family. Tovino's birthplace, Irinjalakkuda is very famous for shooting films. It is heard that as a child the cinema fanatic in Tovino used to visit different shooting locations.

Want to know a horrific truth about Tovino Thomas' childhood?

Tovino Thomas had a kidney stone when he was aged 12. He had spent nearly three months in the hospital due to this. In one of the interviews, he said that it was a very rough time and horrifying 3 months. During this time he had also seen his parents cry.

Claim Your FREE Celebrity Shoutout
✕
Claim Now!
Tovino Thomas's Education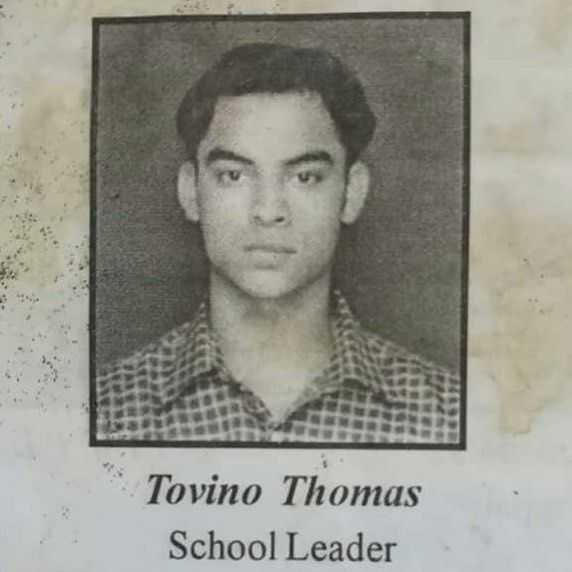 Tovino Thomas' school was Don Bosco High School, it was in Irinjalakuda. Tovino Thomas graduated from Tamil Nadu College of Engineering in Coimbatore, Tamil Nadu.


It is known that before entering the Malayalam film industry, he worked as a Software Engineer at Cognizant Technology Solutions. Cognizant is a company that provides organizations with modernizing technology, reimagining processes, and transforming experiences.

Talk To Similar Celebrities
Tovino Thomas's Family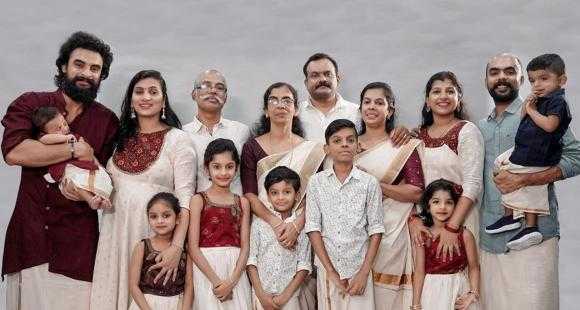 Tovino Thomas' wedding anniversary is on October 25th. He got married in the year 2014. Tovino's marriage was at St. Thomas Syro-Malabar Catholic Cathedral in Irinjalakuda. Tovino Thomas' wife is Lidiya. Their love story began during the final years of secondary school, and Tovino attributes his significant other's unwavering support during difficult times.

Lidiya was born in the Indian state of Kerala in 1989. Lidiya is a strong woman who was in a romantic relationship with Tovino Thomas. When she was in school, she fell in love with Tovino, and ten years later, Lidiya Tovino and Tovino Thomas got married. His wife is from a Syrian Catholic Nasrani family from Kerala.

Lidiya and Tovino Thomas' daughter is Izza Tovino and Tovino's son is Tahaan Tovino. Tovino's daughter Izza Tovino is 6 years old as of 2022. And Tovino's son, Tahaan Tovino is two years as of 2022.

Tovino Thomas's Struggles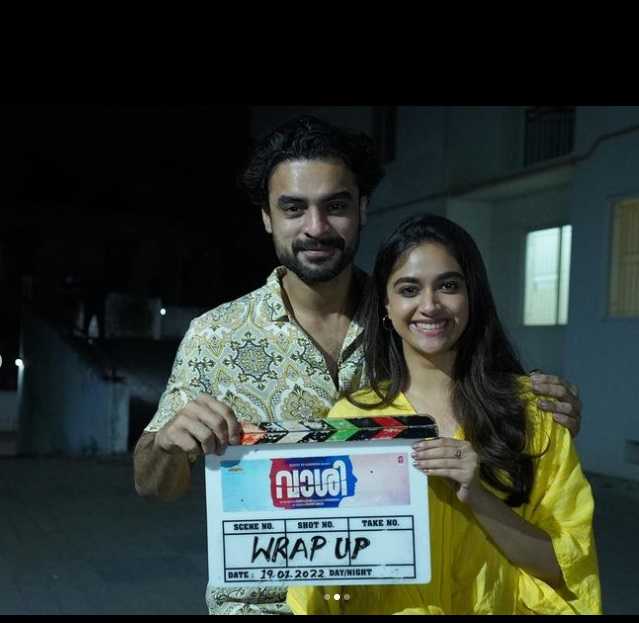 Most Indian parents would never imagine their child quitting a secure geek job to pursue something as frivolous as an acting career, which may be why Tovino's parents were so reluctant to support his aspirations. They even gave him a deadline of one year to achieve his goals or he would return to the product industry.

In an interview, Tovino said,- I was passionate about films, but was scared to tell that to my parents. Soon after my engineering, I got a job and was earning well. But I wanted to chase my dreams and get into movies. I did not have any friends or contacts in the film industry, but I wanted to give it a try.

Did you know?

Tovino Thomas started his acting career with Ad films. He has done two Ads in his early career period. In an interview, he stated that his elder brother got him a laptop and hard disk in which he watched many films, and learned a lot from it. Tovino says that there is a lot of discrimination between the artists from Kerala and other states. An interview stated, - There is a lot of discrimination between artists from Kerala and other states. Artistes from other states are paid more here. Once, I told the ad guy that you won't be able to afford me next time. After that, I have neither done any ads nor has anyone approached me.

Tovino Thomas's debut film, Prabhuvinte Makkal was not quite a success in the industry. In Prabhuvinte Makkal, he had a little part as Vinay Forrt's college friend. Despite the film's poor box office performance, Tovino liked it since it had a solid message. He received a lot of knowledge from his first ever movie.

Tovino Thomas's Social Work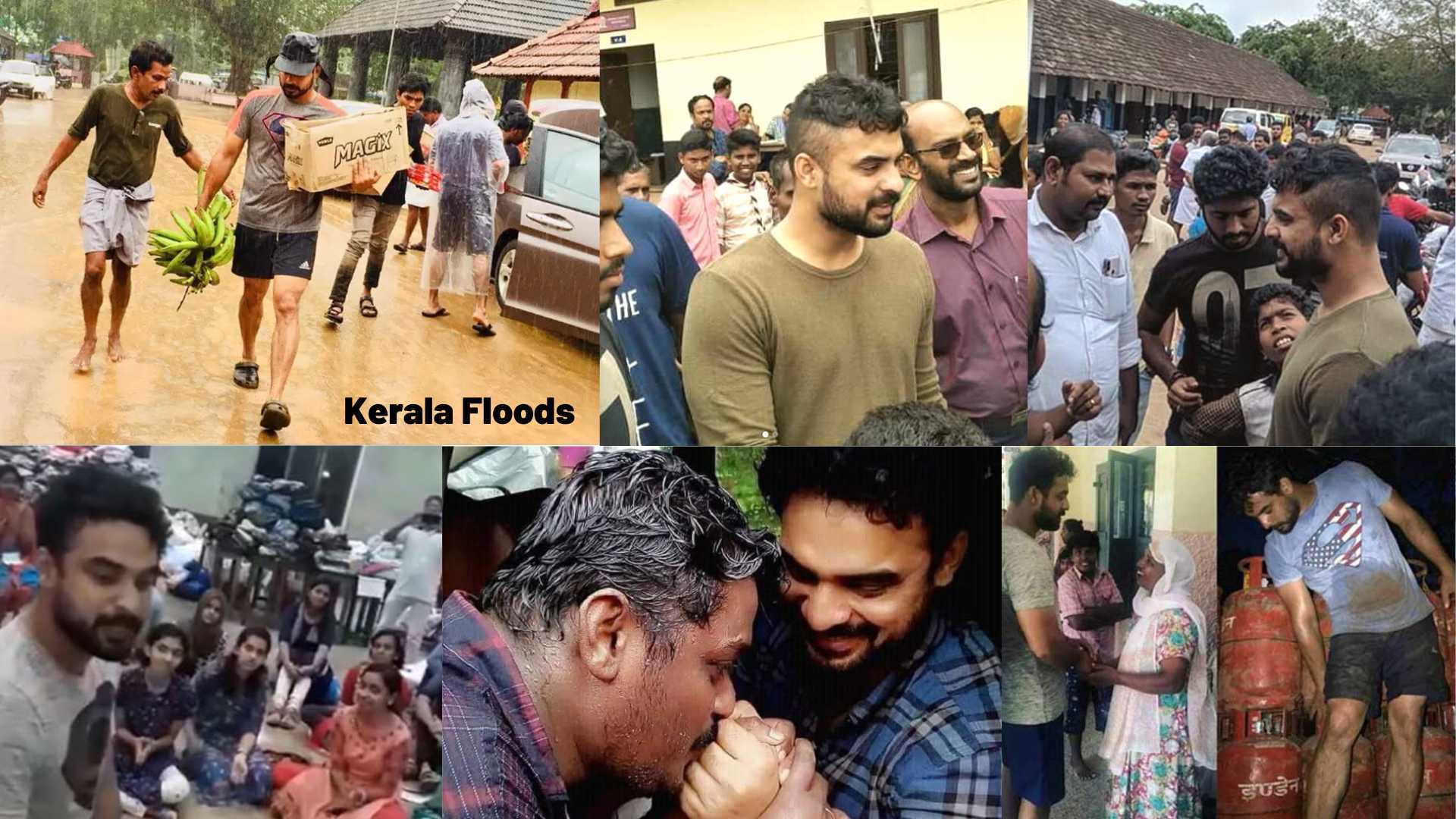 Tovino Thomas is considered to be the superman of Kerala. Tovino has not only actively participated in the rescue and flood relief efforts, but he has also made his home available to anyone in need of shelter.

Additionally, he stated in various outlets that he would be covering all expenses up until the crisis is under control.
Tovino Thomas's Career
Tovino made his feature film debut in Sajeevan Anthikad's Malayalam film Prabhuvinte Makkal (2012). His subsequent film performances in ABCD (2013), 7th Day (2014), Ennu Ninte Moideen (2015), and Charlie (2015) established him as one of the most promising actors. He played the lead role in the 2016 film Guppy, which received critical acclaim. His subsequent films, Oru Mexican Aparatha (2017) and Godha (2017), became huge hits in Mollywood.

Few of Tovino Thomas' popular films are -

Tovino Thomas Movie- Mayaanadhi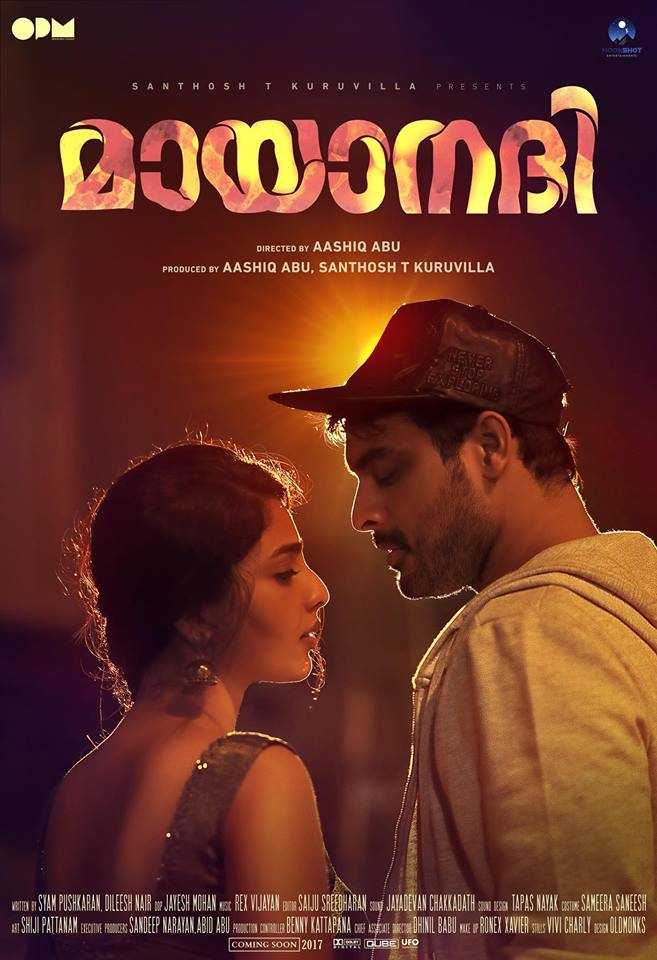 Mayaanadhi is a delightful love story. The emotions it conveys must be experienced, and the film provides us with a taste of life. Mayaanadhi takes us on a lovely and meandering journey.

It depicts love, loss, hope, trust, passion, happiness, sadness, dignity, uncertainty, mystery, and everything else that makes life so interesting.In Mayanadhi, Tovino Thomas plays the role of Mathen.

Tovino Thomas Movie- Luca
The film Luca narrates two parallel stories: the lives of Luca and Niharika and an investigation related to them. While the love story is compelling, the investigation is overly dramatic.

When the two stories intersect, the film leaves you with many unanswered questions.In the film Luca, Tovino's character name is Luca.

Tovino Thomas Movie- Godha
Tovino's character, Anjaneya Das comes from a wrestling family, but she prefers cricket. His father sends him to Punjab University for his M.Tech, where he meets Aditi Singh, a fierce wrestler.

A chain of events returns them both to God's Own Country, and a new episode of kusthi begins.

Tovino Thomas Movie- Oru Mexican Aparatha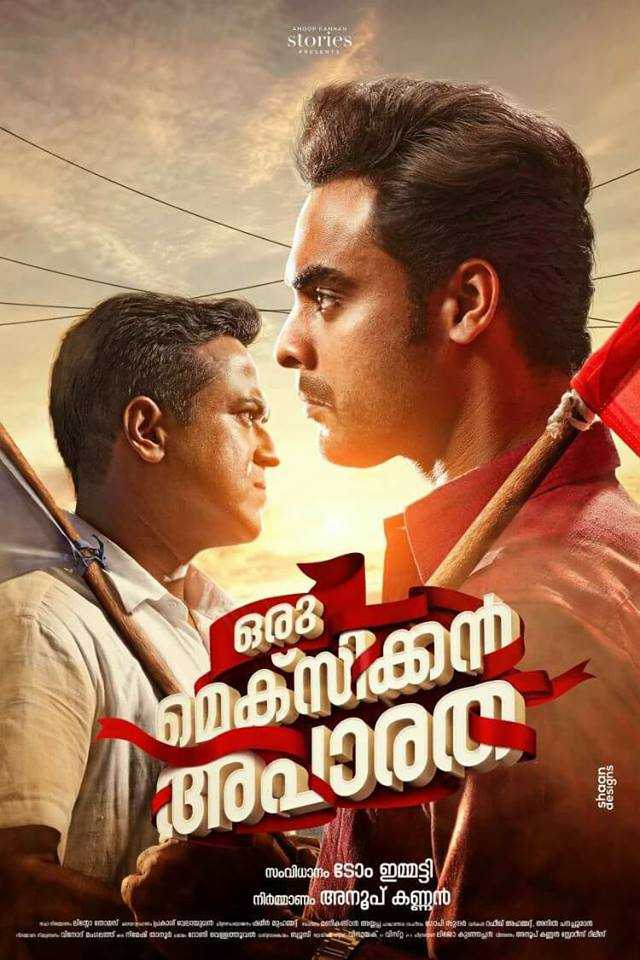 Oru Mexican Aparatha is not the standard campus movie that the Mollywood audience is used to. However, it's a movie that young people may relate to and also looks inward at student politics.

The story, which is set in a government college in Ernakulam, centers on the journey of two students named Paul and Subhash as they attempt to influence the political climate on their campus by implementing their own set of ideals. Tovino Thomas is seen playing the role of Pauly in this film.
Tovino Thomas Movie- Guppy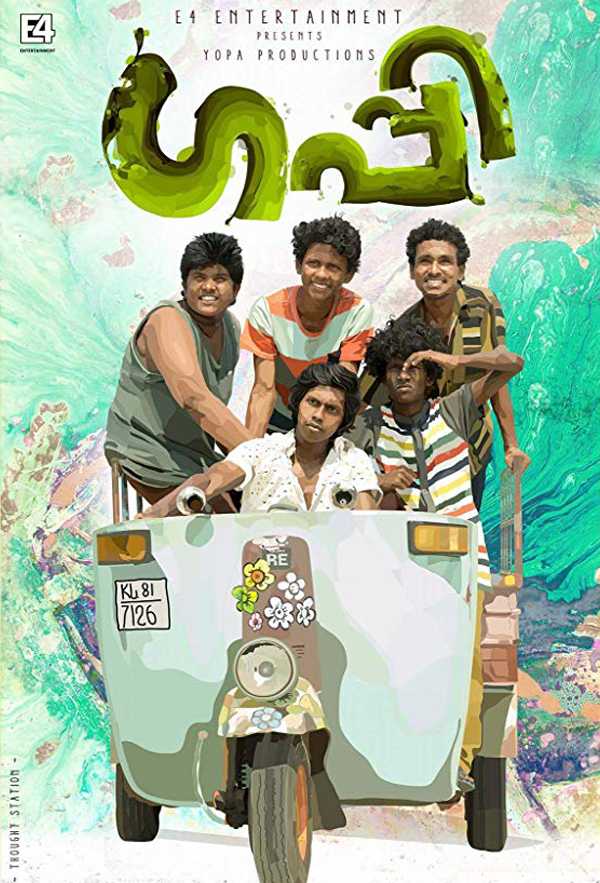 In the film Guppy, Tovino Thomas stole fans' hearts with his natural performance. Thejus Varkey, an engineer with a wanderlust soul and a decent heart, was the character portrayed by the actor. For the film, the actor sported a long beard, which afterward caught on with young people. Guppy was shot in the Tamil Nadu city of Nagercoil.

Several of the key shots were filmed in Muttam, a fishing community 16 kilometers from Nagercoil. The seaside community of Muttam boasts several beautiful vistas, which the film excellently captured.

Tovino Thomas's Career Timeline
Tovino Thomas's Upcoming films
Thallumaala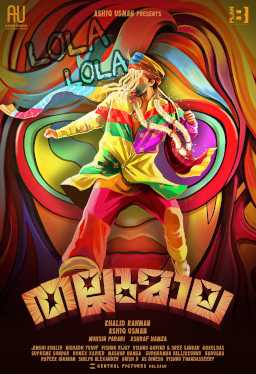 The action-comedy movie, which also co-stars Kalyani Priyadarshan as the lead actress, was made under the direction of Khalid Rahman, who has also worked on the movies Love and Unda. The team has completed its final day of filming in Dubai.

According to reports, the movie was filmed for 102 days.Shine Tom Chacko also stars in Thallumaala, which Ashiq Usman also produced.

Ajayante Randam Moshanam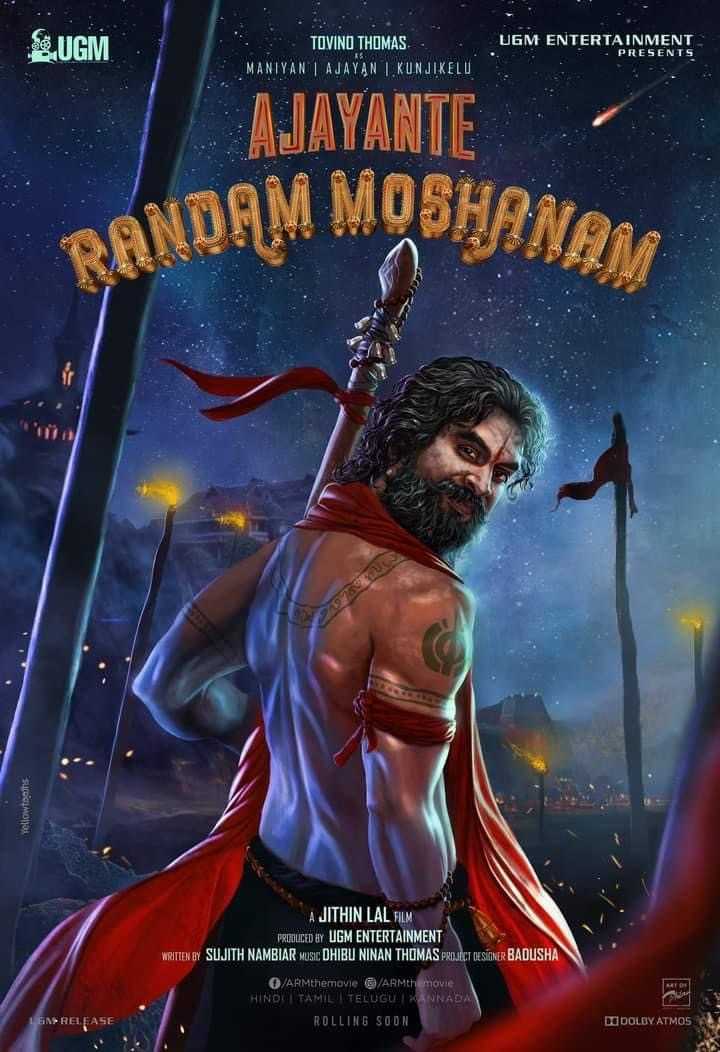 Jithin Lal is directing Ajayante Randam Moshanam, a historical drama that takes place in three separate eras.

The plot of the movie is described in the summary as - Set in Northern Kerala in 1900, 1950, and 1990, Three generations of heroes Maniyan, Kunjikelu, and Ajayan, all played by Thomas, fight to defend the most valuable treasure of the Land. Its filming has not yet come to an end.

2403 ft.
The focus will be on individuals who made it through the Kerala floods in 2020. The movie, which is being directed by Jude Anthany Joseph, will center on a couple who become trapped in the flood. The key plot is how they overcome the obstacles. The primary actress is Tanvi Ram, an Ambili actor. The movie also features Kunchacko Boban and Manju Warrier.
Vaashi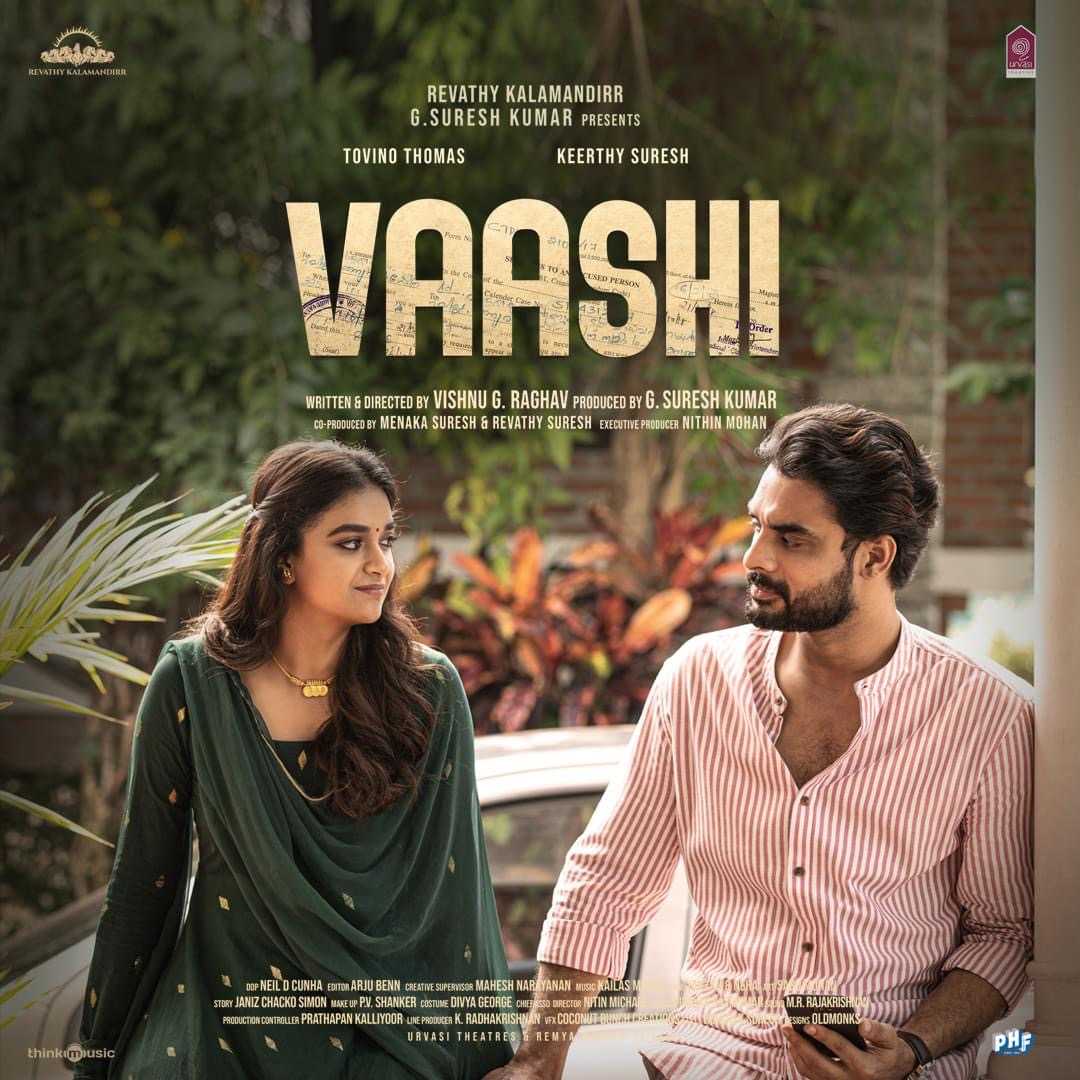 Along with Keerthy Suresh, Tovino Thomas will put on the attorney's robes. In November of the previous year, the pair began filming for this impending picture. The project is being directed and written by Vishnu G. Raghav.

The movie, which was made by Keerthy Suresh's father, G Suresh Kumar, is Suresh and Thomas's debut on-screen pairing.

Vazhakku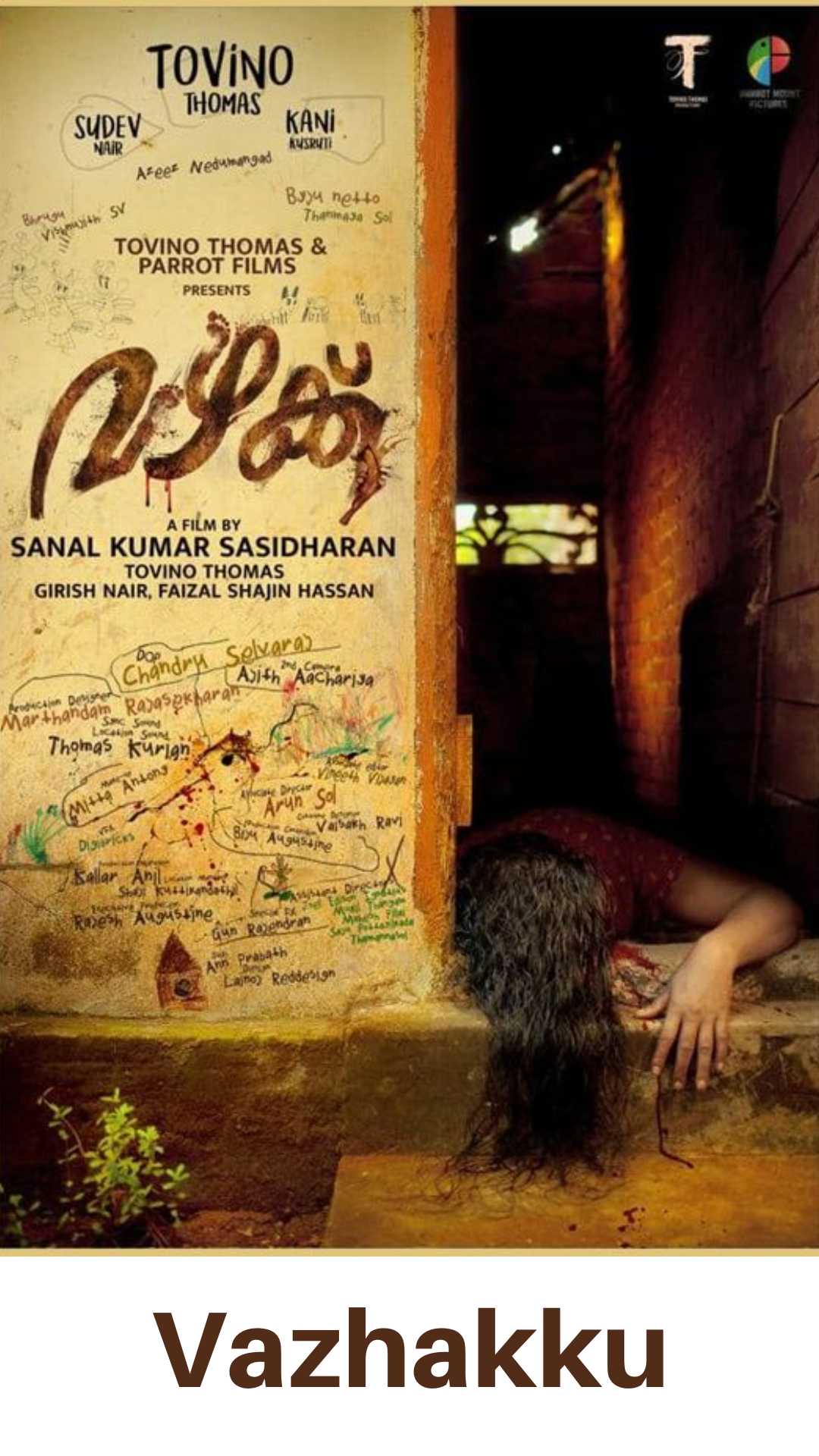 Sudev Nair and Kani Kusruti are working together with Tovino Thomas. Thomas is co-producing the endeavor with Parrot Mount Pictures through his Tovino Thomas Productions. In this Malayalam film, Sanal Kumar Sasidharan is in charge of the direction.

Vazhakku, according to reports, is currently in the post-production phase.In January 2021, a first-look poster for it was made public.

Tovino Thomas's Networth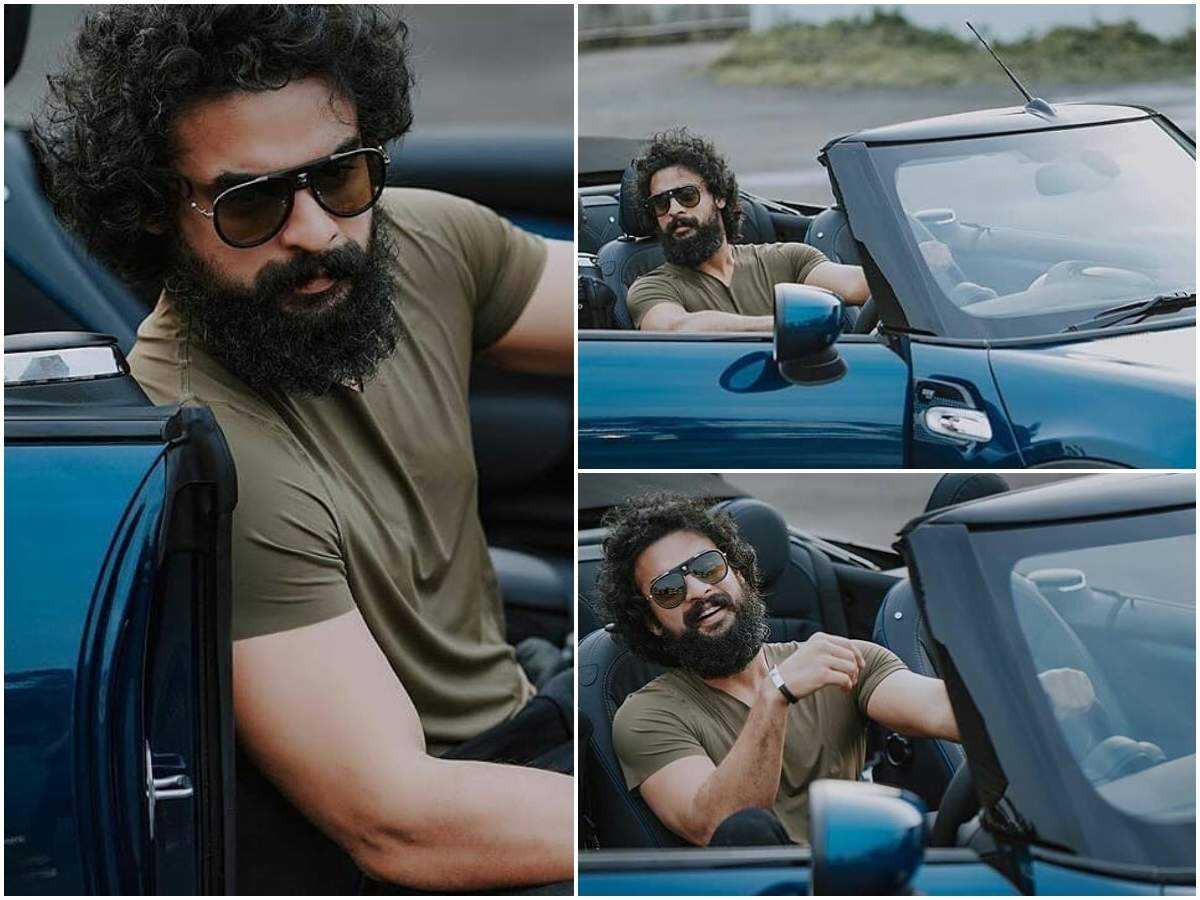 According to Republic world, The estimated range of Tovino Thomas' net worth is Rs 7 crore to Rs 37 crore ($1 million to $5 million). Based on his roles in feature and short films, one might estimate Tovino Thomas' revenue.Tovino's first vehicle after beginning to receive movie parts was a Honda City. He purchased a fourth-generation Honda City car in 2014. Tovino bought the brand-new Audi Q7 in 2017, his ideal vehicle.


The star purchased a brand-new BMW 7-Series luxury vehicle a year later. This particular BMW 730Ld M Sport model. The Mini Cooper Sidewalk Edition, which is the following vehicle, is a unique vehicle because Mini only sold 15 of these in India. Tovino purchased a convertible luxury hatchback in the Deep Laguna metallic color.


Apart from the cars, the actor also purchased a BMW G 310 GS, an entry-level adventure tourer motorcycle.


Tovino Thomas's Awards & Achievements
Asianet film awards Winner - Performer of the year - 2019
Asianet film awards Winner - Performer of the year - 2018
Asiavision Awards Winner - Best actor (Supporting role) - 2015
Film fare Awards Nominee - Best Actor - 2019
Indian Film Institute Nominee - Best Actor - 2022
SIIMA - Best Actor in a leading role - 2019
Vanitha Film Awards Winner
Social Media
Frequently Asked Questions