Tisca Chopra Biography Age Husband Movies And TV Shows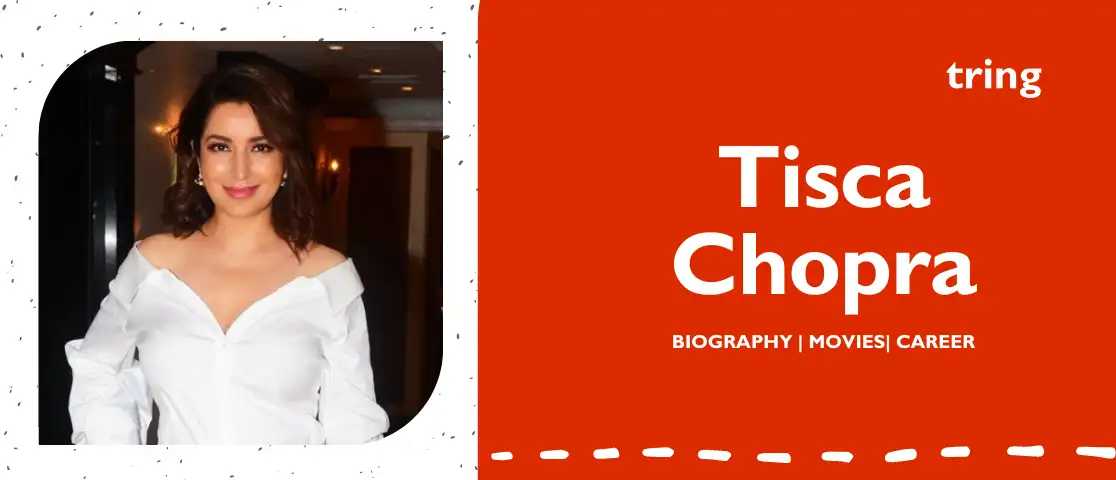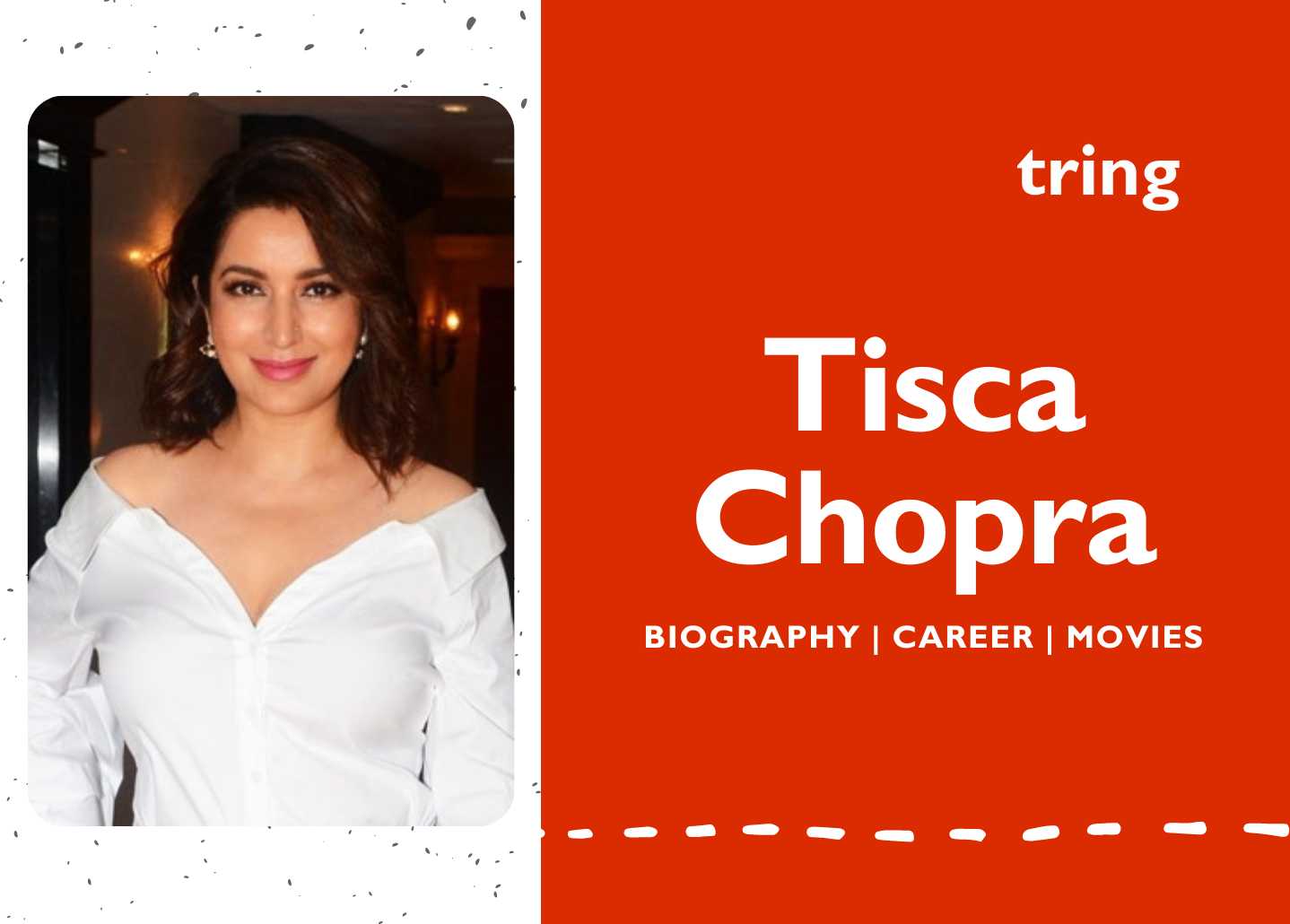 Tisca Chopra's Biography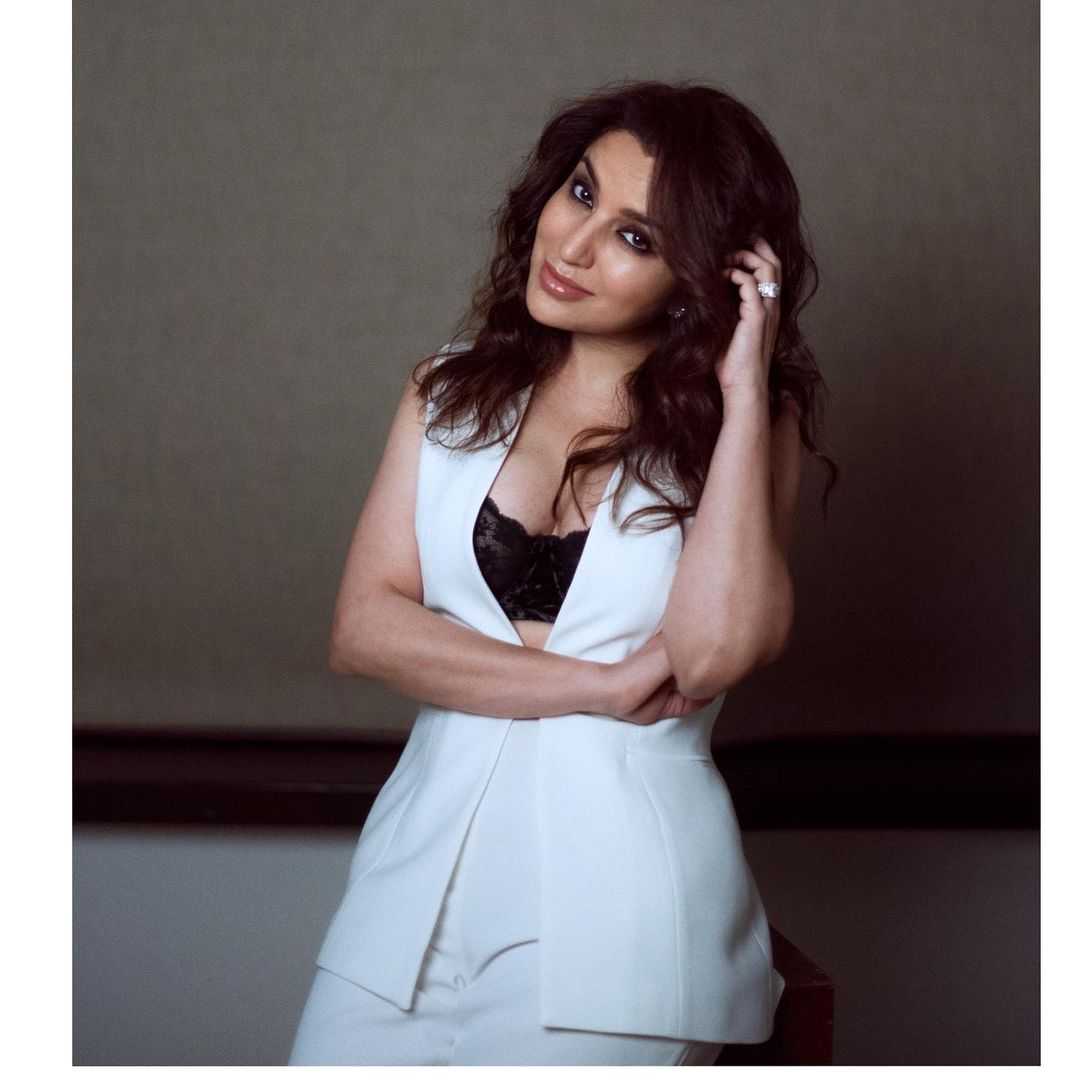 Tisca Zareen Chopra Arora is an Indian actress, author, and film producer who has appeared in over 45 feature films, the majority of which have been in Hindi. Tisca Zareen Chopra was born on November 1, 1973.

Her best-known feature film, Taare Zameen Par, was India's official entry to the Academy Awards. It also earned her a Filmfare Award and other major nominations. Qissa, another feature film, premiered at the 2013 Toronto Film Festival and won the NETPAC Award for Best Asian Film. The film has played at over 24 festivals, winning almost every major award and garnering widespread praise from audiences and critics.

Tisca is known for carefully selecting to be a part of stories that needed to be told. Every endeavour of hers has been respected and applauded because of her burning desire to act. Tisca has appeared in over 45 feature films in various languages, working with renowned directors such as Aamir Khan, Prakash Jha, Sudhir Mishra, Abhinay Deo, and others.
Tisca Chopra's Age
Tisca Chopra's age is 49 years old as of 2022. Tisca Chopra was born on November 1, 1973. Tisca Chopra's zodiac sign is Scorpio. Tisca Chopra is from Kasauli, Himachal Pradesh, India.

Tisca Chopra's Education
Tisca Chopra's school name is Apeejay School, Noida. Tisca Chopra's college name is Hindu College, Delhi. Tisca Chopra's highest educational qualification is a Degree in English Literature.

Tisca Chopra's Family
Tisca Chopra's father's name is S.C. Arora. Tisca Chopra's mother's name is not known. Tisca Chopra has a brother named Mayur C Arora.
Tisca Chopra's Relationship
Tisca Chopra and Ronit Roy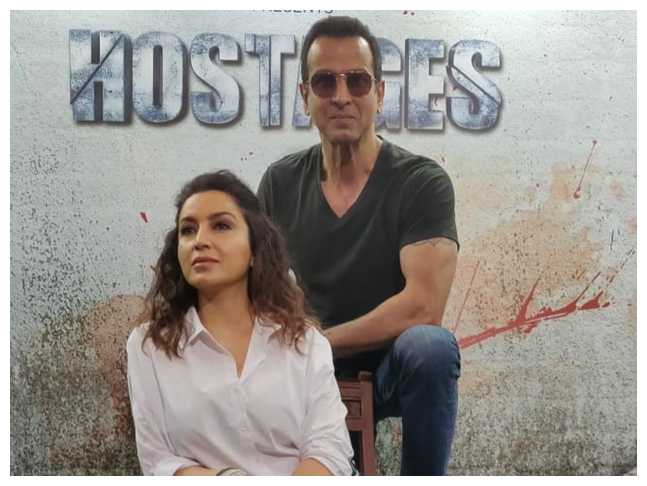 While Tisca has openly admitted to dating Ronit Roy several years ago and being madly in love with him, the actor refuses to accept the fact. He claims he had no idea Tisca had feelings for him and has even denied dating the actress. Ronit is not ready to accept her love. Since the affair occurred long before he met his wife Manasi, what's the harm in admitting it, especially since the lady has the courage to do so?

Tisca Chopra and Sanjay Chopra Marriage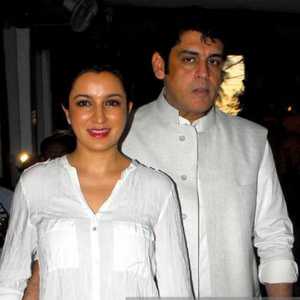 Captain Sanjay Chopra is married to Tisca Chopra, an actress. Tara Chopra, the couple's daughter, was born on January 1, 2013. Captain Sanjay Chopra, the husband of actress Tisca Chopra, is an airline pilot and author. His stories have won the Invisible Ink, Millennium Writers, and Southport awards in the UK and the US.
Tisca Chopra's Career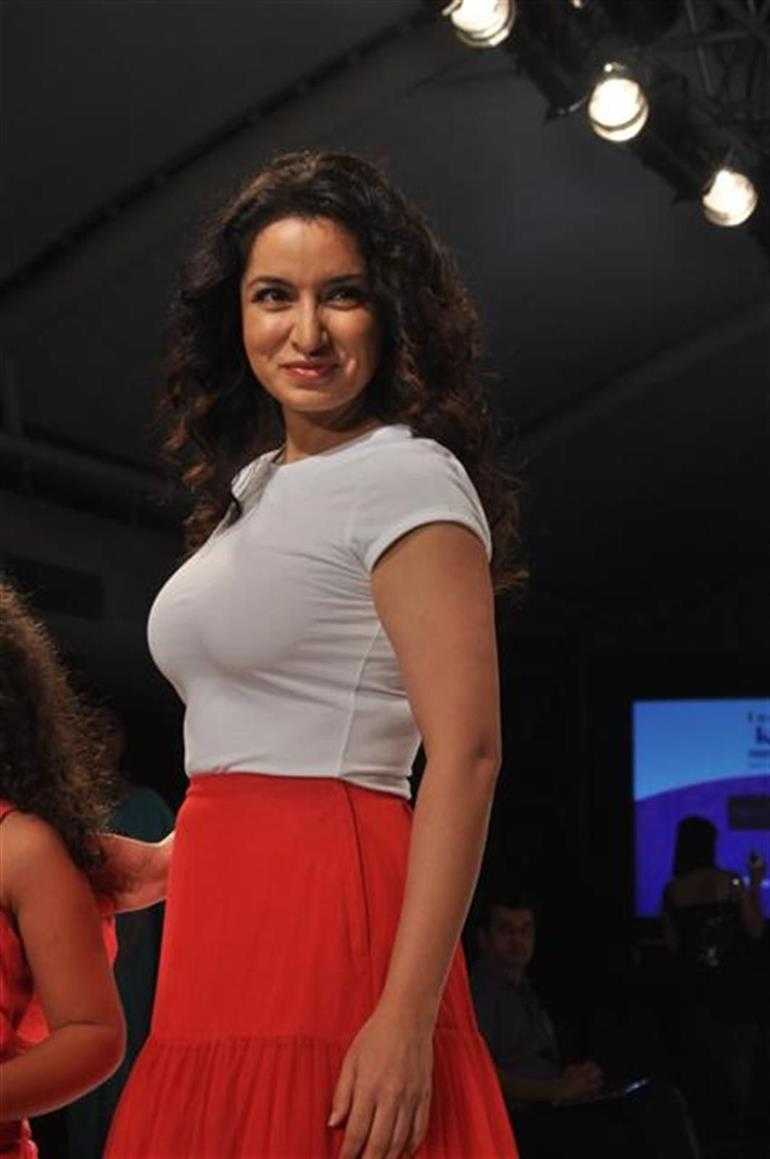 Tisca Chopra has two Filmfare Awards (Chutney (2016)- Best Actress and Best Short Film). She received Filmfare nominations for her performance in Taare Zameen Par (2007), her most well-known film. She appeared in the 2011 film Love Breakups Zindagi alongside Dia Mirza and Zayed Khan. Rahasya (2015) earned the People's Choice Award and Best Actress at the Big Star Entertainment Awards. Platform (1993), where she starred alongside Ajay Devgan, was her feature film debut.


She also appeared in the hit play Dinner With Friends as Dia, a complex role of a failed artist. In 2004, she portrayed Prabhavati Devi in Prakash Jha's Loknayak. In 2007, she co-starred in Taare Zameen Par with Aamir Khan, and her performance was widely praised. Firaaq, Nandita Das's directorial debut, featured her (2008). She appeared in Madhur Bhandarkar's Dil Toh Baccha Hai Ji in 2011.

Tisca Chopra's Movies
The Hungry (2017)
A lonely woman seeks vengeance for the atrocities committed against her family in this adaptation of William Shakespeare's Titus Andronicus set in contemporary India.

Chutney (2016)
How far a woman will go to keep her failing marriage together She, spins a tale unlike any other in this examination of the ostensibly moral world of the Indian middle class, transforming herself from a victim to something entirely different.
Mirch (2015)
Nitin, a producer, accepts Maanav's film script but is unsure of how to make it profitable on the market. Maanav offers a suggestion on how to go about accomplishing this.
Love Breakups Zindagi (2011)
The lives of single and married people as they try to find their way through life. They investigate the complexities of love and relationships as a group.

Taare Zameen Par (2007)
Ishaan's parents criticize his poor academic performance and send him to a boarding school. Ram, an art teacher, recognizes his dyslexia and assists him in realizing his full potential.

Platform (1993)
Vikram and Raju work in a restaurant as brothers. When a devious person frames Vikram in a murder case and separates them, Raju is forced into a life of crime.

Aasmaan Se Gira (1992)
A young prince, dissatisfied with his royal lifestyle, meets Trishanku, a man from another planet. As their friendship grows, they form a strong bond with one another. Trishanku, on the other hand, must return to his home planet.
Tisca Chopra's TV Shows
Dahan: Raakan Ka Rahasya
A disgraced IAS officer sets out to clear her name and takes on an unusual case in Shilaspura, a land of occult practices.

Beecham House
The series, set in Mughal-era Delhi, depicts the lives of the Beecham family in their newly purchased home. John Beecham, a former East India Company soldier who is determined to make the house his safe haven, leads the family.

Hostages
Dr. Mira Anand (Tisca Chopra) is scheduled to perform a routine operation on the chief minister, but her family is kidnapped the night before the procedure, and she is ordered to assassinate her unwitting patient in order to save her family, forcing her to make a choice.
Kahaani Ghar Ghar Kii
The show is primarily about their life and struggles as a joint family. The story, which spans three generations, focuses primarily on Parvati and her struggles as the ideal wife and daughter-in-law, mother, and grandmother and depicts how, at times, one must go against the wishes of her loved ones in order to do what is morally right.
Karishma Kaa Karishma
Vikram, a computer engineer, creates Karishma, a robot girl whom he programmes with good and positive life values. She is the epitome of a well-bred child, always willing to assist Vikram's family in times of need. The plot revolves around Vikram, a scientist who creates a lifelike robot.
Tisca Chopra's Career Timeline
Tisca Chopra Movies
Tisca Chopra TV Shows/ Web Series
Tisca Chopra's Networth
Tisca's net worth is estimated to be around $2 million that is around 17 crores INR as of 2022. Her primary source of income is from acting and modelling.

Tisca Chopra's Awards
BIG Star Entertainment Awards, India
2015 Winner Film Award Most Entertaining Actress in a Thriller Film Rahasya (2015)
Filmfare Awards
2017 Winner Short Film Award Best Actress in a Short Film Chutney (2016)
Gold Awards
2019 Winner OTT Platform Best Actress Hostages (2019)
Lions Gold Awards
2022 Winner OTT Film/ Series Award Powerhouse Performer for OTT Dahan: Raakan Ka Rahasya (2022)
7 Interesting Facts about Tisca Chopra
Tisca played Priya Arora, her real name, in her debut film Platform.
Tisca Chopra is the granddaughter of acclaimed Indian author Khushwant Singh.
She published Acting Smart: Your Ticket to Showbiz in 2014.
Her father was the principal and math teacher at the same school she attended.
Taare Zameen Par, in which Tisca played Darsheel Safary's mother, was her breakthrough role.
Tisca Chopra enjoys writing and has written blogs for the Times of India and IndiaTimes.
Despite being born into a Hindu family, she is a Buddhist.
Tisca Chopra's Profile Summary
Social Media
Frequently Asked Questions