Rupali Ganguly | Biography, TV Shows, Career, Family, Net Worth

Zeenat Sayyed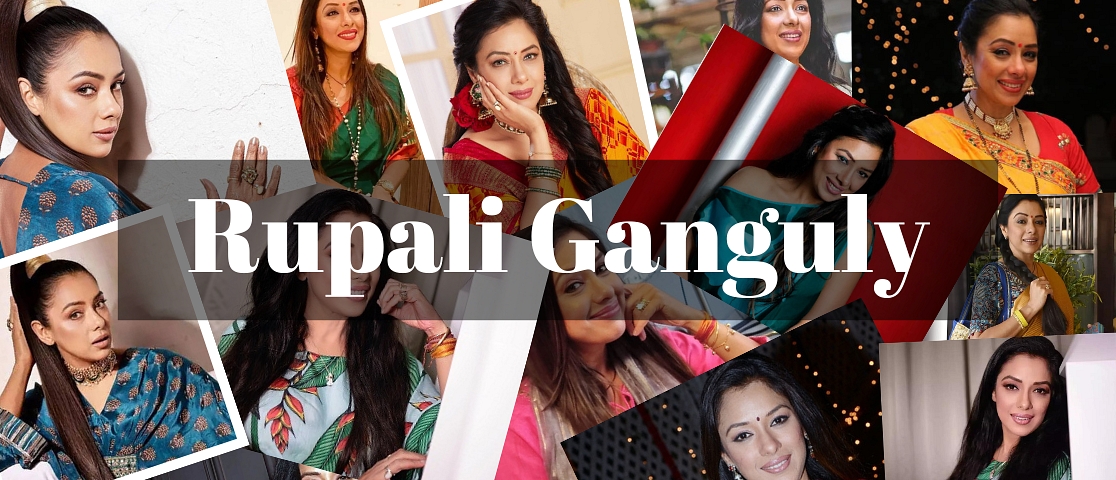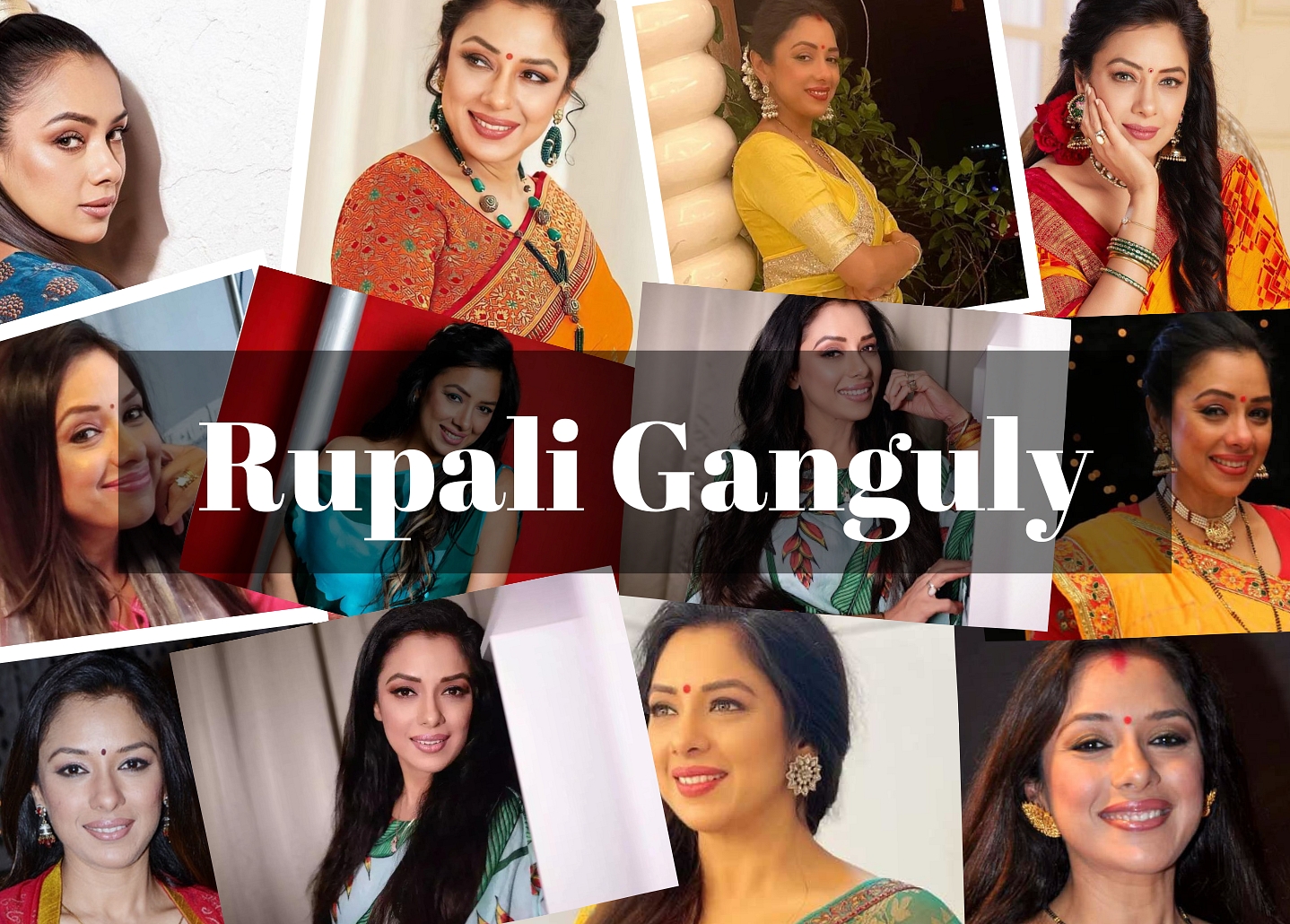 Rupali Ganguly's Biography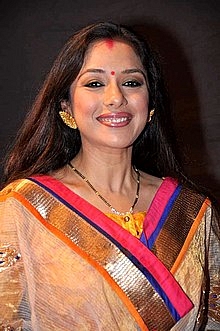 Rupali Ganguly is an Indian Television Actress. She began her acting career as a youngster, making her debut in her father's movie Saaheb at the age of seven. Rupali Ganguly's father is a film director (1985). As a teenager, Ganguly made cameos in the poorly received films Angaara (1996) and Do Ankhen Barah Hath (1997) before making her television debut as Dr. Simran Chopra, a medical intern, in the StarPlus medical drama series Sanjivani. This was the turning point in Ganguly's career (2002). Rupali Ganguly's Zodiac Sign is Aries. Rupali Ganguly's Birthday is on the 5th of April. Rupali Ganguly's Birthyear is 1977. Kolkata is Rupali Ganguly's Birthplace.

She gained more fame for playing Monisha Sarabhai in the hit sitcom Sarabhai vs. Sarabhai (2004). After appearing in Parvarrish - Kuchh Khattee Kuchh Meethi (2011) and Baa Bahoo Aur Baby (2011), which were both hugely popular television shows, Ganguly took a break from acting. Ganguly returned in 2020 following a seven-year absence with the TV Show Anupama which was Broadcasted on Star Plus. As per the reports of 2022, Rupali Ganguly Became Highest Paid Actress on Hindi TV.

Rupali Ganguly, the show's lead star, has astounded her fans with her youthful appearance. Gaurav Khanna and Aneri Vajani, the actress' co-stars in the Anupamaa, were highly praised for their sense of style. As of 2022, Rupali Ganguly's age is 45 Years. Get a Personalized Video Message from the stars and make your loved ones feel special.
Talk To Similar Celebrities
Rupali Ganguly's Family
Rupali Ganguly was born on April 5, 1977, into a Bengali Hindu household in Calcutta (today's Kolkata), West Bengal. Rupali Ganguly's brother Vijay Ganguly is an actor-producer, and Rupali Ganguly's father Anil Ganguly was a filmmaker and screenwriter. She pursued theatre and hotel management studies. Rupali Ganguly Follows Hinduism.
Rupali Ganguly's Interesting Love Story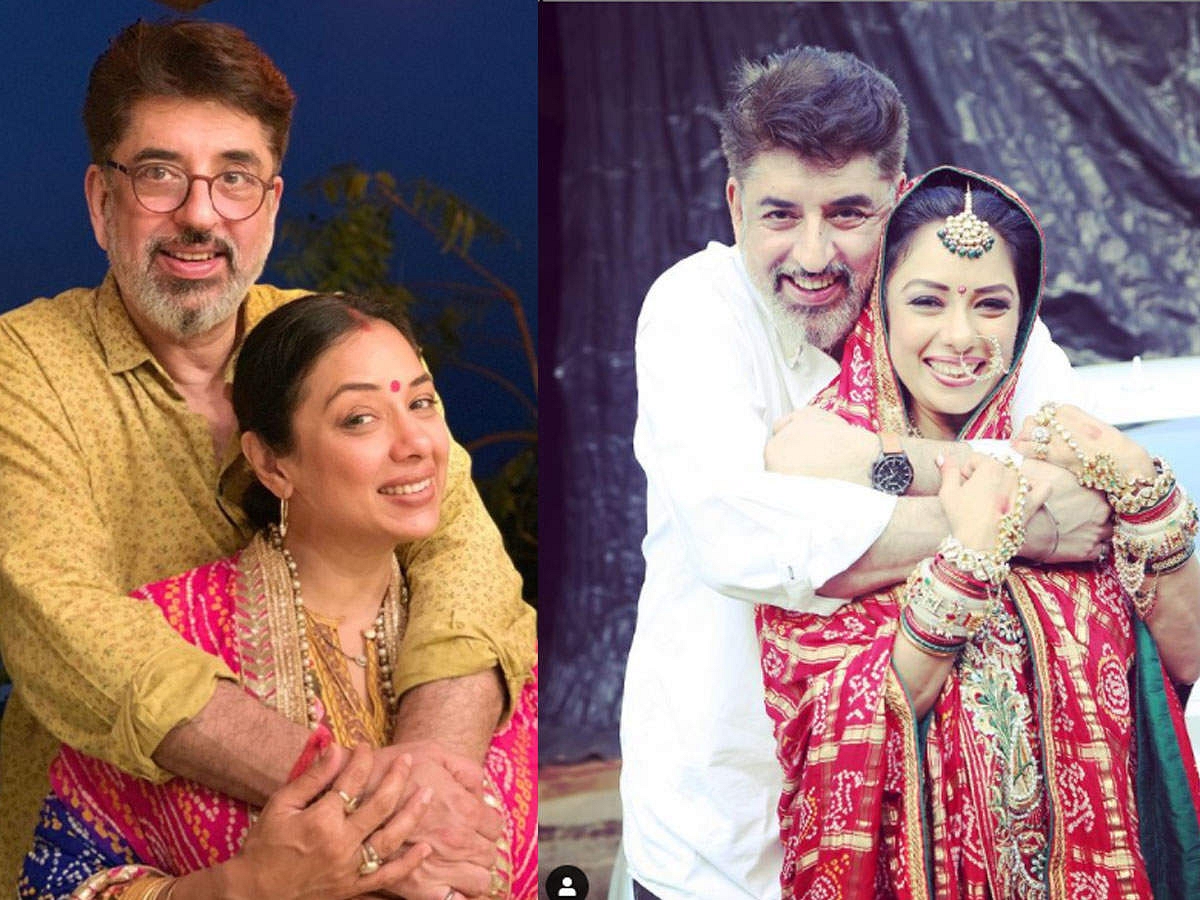 A friendship serves as the foundation for a relationship. Love can strike with the most unlikely of partners when it least expects it. Rupali Ganguly and Ashwin K Verma have convincingly demonstrated Pyaar Dosti Hai, as Kuch Kuch Hota Hai's Rahul famously stated. Rupali Ganguly wed Ashwin Verma, her best friend. No matter what had occurred, her spouse had always stood by her side as a rock of support. He serves as Rupali's support system and vice versa. Even under challenging circumstances, love may inspire action.

Currently a businessman, Ashwin K. Verma was once a commercial filmmaker. And at a Rupali Ganguly-starring commercial shoot years ago, Ashwin discovered his true love. However, nobody was certain of how things would pan out. They gradually became friends, and as their friendship grew, they eventually realized they were deeply in love with one another. Rupali discussed their friendship in one of her interviews with The Times of India. She'd stated, For twelve years, we were just friends. I had acted in one of his ads, so that's how we initially connected. Then we grew close and began working together. He served as my confidant, friend, mentor, and philosopher. I received his encouragement to work in television. Love is not the answer; it is the solution. I simply know how much he loves me.

The vice president of an international insurance firm, Ashwin K. Verma, formerly resided in the US. But as soon as they began thinking about their plans and marriage, Ashwin quit his job in a foreign country to be with his girlfriend, get married, and move to India. Parents of Rupali have always known that their children would be married soon. As a result, Ashwin's sister and brother-in-law arrived in India from Chicago and inquired as to why he and Rupali were not already married when they had begun to consider getting hitched. On February 8, 2013, their return ticket was issued. The day was set, and everything was decided. However, she neglected to invite several of her pals in her haste. Although Rupali's brother experienced the same level of shock as she did, her father handled it admirably.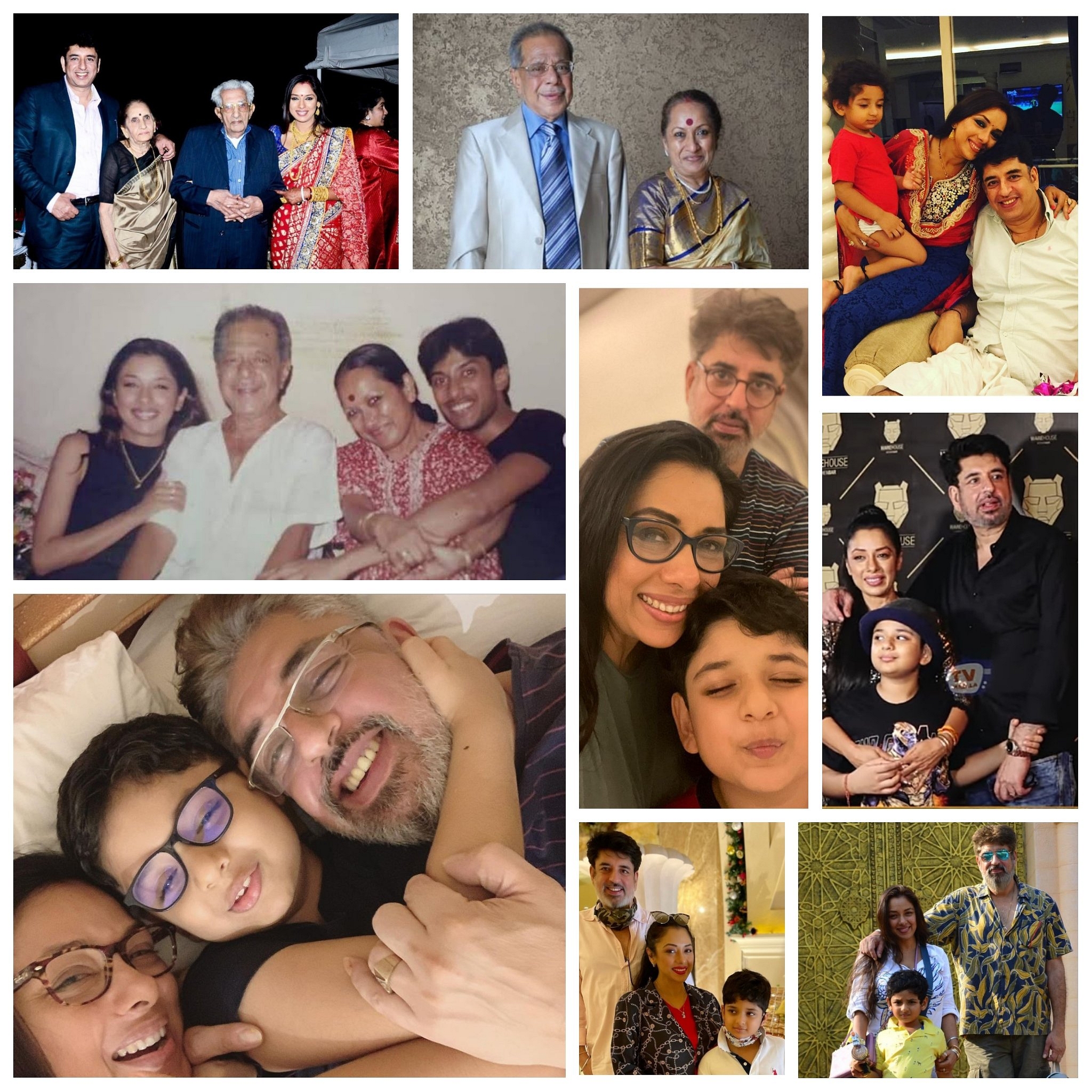 On February 6, 2013, Ashwin and Rupali were legally wed and referred to as Mr. and Mrs. The actress dressed in shakha, pola, and a Banarasi saree for a Bengali wedding. One of the most intriguing occasions in Rupali's life was the day of her wedding. She had to improvise and pair her attire with an old blouse because she didn't have time to sew a blouse for her wedding gown. Ashwin arrived at the mandap really late. She even said in one of her interviews that others believed he had fled. Since the pandit had another wedding to attend, he was also pressed for time. As soon as Ashwin entered the room, the pandit began to recite Mantra.

In 2015, she gave birth to Rudransh, Rupali, and Ashwin's baby, and it brought joy into their lives. Rupali had put on a lot of weight after having him, and people had begun to make fun of her for it. But Ashwin had been there for her, encouraging her to regain her pre-pregnancy physique. She had thus lost several kilograms in the process.

Lovey-dovey photos of Rupali and her spouse as well as adorable family photos can be found on her Instagram profile. On his birthday, September 17, 2021, Rupali had written a sentimental note for her husband. He was her soulmate, best friend, the best parent, and greatest husband, according to a photo she put online! Rupali described how her life after marriage seemed like a rollercoaster in an excerpt from a previous interview with The Times of India, but she also emphasized how much Ashwin had been assisting her in gathering things from her mother's house.
Rupali Ganguly's Career
At the age of seven, Ganguly made her acting debut in her father's movie Saaheb (1985). In addition to Sanjivani and Bhabhi, she made her television debut in Sukanya in 2000. Rupali Ganguly took part in Fear Factor: Khatron Ke Khiladi 2, a stunt-and-dare reality game program, which aired on Colors TV in 2009. Additionally, she provided voiceovers for the animated feature Dashavatar (2008) She founded an advertising agency in Mumbai in the year 2000. She has played the lead role in the StarPlus soap drama Anupamaa since 2020. With the eleven-episode prequel web series Anupama: Namaste America, which debuted exclusively on Disney+ Hotstar in 2022, Ganguly made her digital debut.
Sanjivani- TV Show (2002)
From 2002 to 2005, Star Plus broadcast the Indian medical drama television series Sanjivani: A Medical Boon. It is hailed as the first medical drama in India. On Star One, a follow-up series called Dill Mill Gaye debuted in 2007, and on Star Plus on August 12, 2019, a rebooted version called Sanjivani did the same. This program is renowned for being the first in India to address HIV.

Sanjivani tells a tale about four medical interns, Drs. Juhi Singh, Rahul Mehra, Simran Chopra, and Omi Joshi, and the difficulties they encounter as they try to balance their personal and professional lives while fighting a never-ending struggle against illnesses and patient deaths. Dr. Simran Chopra, the protagonist's previous wife, was portrayed by Rupali Ganguly.
Sarabhai v/s Sarabhai-TV Show (2004)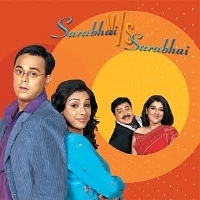 An Indian sitcom called Sarabhai v/s Sarabhai aired for two seasons on Hotstar from May 15 to July 17, 2017, and on STAR One from November 1, 2004, to April 16, 2006. Deven Bhojani served as the show's director, and Jamnadas Majethia and Aatish Kapadia wrote the scripts. The drama features an ensemble cast including Satish Shah, Ratna Pathak Shah, Sumeet Raghavan, Rupali Ganguly, and Rajesh Kumar.

It centers on a typical upper-class family residing in South Mumbai's affluent Cuffe Parade neighborhood. Hats Off Productions was the series' producer. At the time of its initial release, the show was seen as being ahead of its generation in terms of its premise, writing, and average viewership figures. Since then, it has developed into a classic Cult.

Monisha (Rupali Ganguly), a middle-class Punjabi woman from Noida who is now the Sarabhai family's daughter-in-law, is portrayed by Rupali Ganguly. She hardly ever does any housework and spends her time vegging out in front of daily soaps. These shows give her a dramatic personality, and she invariably finishes every dispute with Maya by threatening to send Sahil out of the house. No matter what, saving money is her obsession. She and Maya are always at odds over her frugal habits. Sahil struggles between the two, but her father-in-law has always been her ally. Monisha is an honest, naive, and kind woman despite her carelessness. Maya changed Manisha's name to Monisha because she thought Manisha was too middle-class.
Anupama-TV Show (2020)
Anupama is a television drama series in the Hindi language that debuted on Star Plus on July 13, 2020. Disney+ Hotstar offers digital streaming of it. Starring Rupali Ganguly, Gaurav Khanna, and Sudhanshu Pandey, it is produced by Rajan Shahi and Deepa Shahi under the banner of Director Kut Productions. This Show is based on the Bengali television show Sreemoyee by Star Jalsha.

The program follows the struggles and personal growth of selfless housewife Anupama (Rupali Ganguly) as she forges a new identity and navigates life's challenges. Anupamaa Shah, a Gujarati homemaker, is the protagonist of the tale. She has a selfless and family-oriented character. With the exception of her husband Vanraj, father-in-law Hasmukh Shah, younger son Samar (Paras Kalnawat), younger sister-in-law Dolly, and daughter Meenali of Dolly and Sanjay, her family criticizes her for being a housewife only and having an unfinished degree.

In the pretext of friendship, Vanraj (Sudhanshu Pandey), Anupamaa's husband, has been conducting an extramarital affair with his coworker Kavya Gandhi (Madalsa Sharma) for the past eight years. Even as Pakhi (Muskan Bamne), Anupama's Daughter, in a school competition and meeting with the parents of Paritosh's girlfriend Kinjal Dave were taking place, her daughter Pakhi and older son Paritosh (Aashish Mehrotra) replaced her with Kavya. Rakhi (Tassnim Nerurkar), Kinjal's mother, however, begins to feel Vanraj and Kavya's(Madalsa Sharma) connection.

As Paritosh and Kinjal secretly wed, Vanraj was involved in an accident and began to feel something for Anupama. Samar also finds out about Nandini's earlier mishap, which resulted in the removal of her uterus and rendered her sterile, as well as her unspoken affection for him. Anupamaa corrects Vanraj when he tries to profess his love, and as a result, he goes back to Kavya and loses his job. Therefore, in order to release herself from a trapped relationship, Anupamaa decides to divorce Vanraj. After discovering Kavya's true self, Pakhi develops despondent, so Anupama and Vanraj decide to move in together while she recovers.

Samar also promises to launch Anupamaa Dance Academy in order to fulfill the dreams of Anupamaa and Nandini (Anagha Bhosle). Vanraj worries that he will lose his family and Anupamaa will leave him a letter as the divorce date draws near. Later, Dr. Advait Khanna calls Anupamaa to inform her that Vanraj is staying at Blissdom's Wellness Resort in Surat. Anupamaa receives the news that she has ovarian cancer there. After Nandini's infertility is made public and Anupamaa shows support for them, Samar and Nandini decide to call off their engagement.

In order to be free, Anupamaa begs Vanraj to divorce her; Kavya likewise gets rid of Aniruddh (Rushad Rana). As Vanraj runs away from the marriage, she begins making preparations for her wedding to him and makes threats to put the entire family in jail on false charges. Anupamaa confronts him after he arrives for lacking dedication and boldness. He marries Kavya after Anupamaa confronts him about his lack of commitment and courage after his arrival. Anupamaa soon has an urgent procedure, and after she recovers, everyone returns to Ahmedabad. Hasmukh asks Anupamaa to join them as she will always be a vital part of the family, and she agrees. Problems develop since Kavya and Anupamaa share a home, and she tries to turn her family against her but fails miserably.

With Anupamaa's ideas, Samar and Nandini found Anupamaa Dance Academy, to the delight of the family. However, Anupamaa suggests that Vanraj and Kavya create a café in her dancing academy and calls it Leela Ka Café after they lose their employment once more. After failing in her attempt to turn Pakhi against Anupamaa, Kavya turns Vanraj against Anupamaa, and it works because Vanraj teases Anupamaa for her assistance rather than showing gratitude.
Anupama and Devika's classmate and Friend Anuj Kapadia (Gaurav Khanna), an NRI business tycoon from the USA, move to India. Anuj was reported to have adored Anupamaa for 26 years while remaining single. After saving Shah from an accident, he promptly befriends Shah, Samar, and other family members. Anupamaa begins to recognize her affection for Anuj after he is injured later on while battling some thugs.

While Samar asks Nandini to marry him, Vanraj forms a company called Vanika Teamworks with a woman by the name of Malvika (Aneri Vajani). However, she turns out to be Anuj's younger sister, and it is discovered that Anuj is an adopted child of the Kapadias, motivating Vanraj to devise a scheme to usurp Malvika and take over the entire Kapadia Empire. As time goes on, it is revealed that Anuj's parents perished in a car accident as a result of his error. He also forced Malvika to get married to Akshay in an effort to protect her from her gold-digging boyfriend, but the man battered her, which led to her despair. Samar and Nandini get into a heated dispute after Kavya leaves, which is stoked by Vanraj. Nandini even calls into doubt Samar's allegiance to her and his love for him, which infuriates Samar and makes him angry.

Anupamaa soon makes her intention to wed Anuj public, much to the chagrin of Vanraj, Leela, Kavya, Paritosh, Pakhi, and Rakhi. Malvika dismisses Vanraj, Kavya, and Paritosh as the wedding rites begin, blaming them for being unprofessional. Samar persuades Pakhi and Paritosh to attend Anupamaa's wedding wholeheartedly, and Kavya also joins team Anupamaa. Hasmukh receives a heart illness diagnosis as the wedding draws near and decides to postpone surgery until after the wedding, when it will be made known to the public. Vanraj's ego is bruised by Samar, Pakhi, and Paritosh's developing fondness for Anuj, despite his assurances that he will take care of himself. Until Vanraj doesn't put distance between Anupama and her kids, Anuj promises to act as their friend and father figure.
Malvika returns to the United States due to legal matters, and Anuj requests that the kids refer to him as Anuj Buddy by Anupamaa. Later, Anupamaa accepts a commitment to understanding her in exchange for her promise that no one can stand between a mother and her children. Later, Leela fully participates in the wedding, and Anupama and Anuj have a lavish wedding. Later, Anuj gives Anupamaa signing authority over Kapadia Empire, and the newlyweds decide to adopt an orphan named Anu (Asmi Deo) from an orphanage in Mumbai. Ankush (Rohit Bakshi), a cousin of Anuj, and his wife Barkha soon arrive, and their children Sara and Adhik go to meet Samar and Pakhi, respectively. Later it is revealed that Barkha exploits Adhik as her puppet and coerces Ankush into asking for a piece of the Kapadia Empire.
Anuj enters a coma, and the Kapadias begin acting inappropriately with Anupamaa and defaming her for her kindness to Shahs while cunningly seizing control of the Kapadia Empire.

Anuj regains consciousness, however, and says that the cliff accident was only an accident; Vanraj attempted to save him, but they both fell off the cliff. He also bans the Kapadias from engaging in the Kapadia business. After discovering the truth, Samar also makes amends with Vanraj and begins referring to him as Papa once more. While Kapadia schemes cunningly to win Anuj's trust, Kinjal gives birth to a girl. You can now book a personalized video message from your favorite characters of your loved show Anupamaa! Get the Latest Updates on Your Favourite show Anupama and get your loved one's video messages and DM's From Anupama Cast and Other Stars. Visit Tring's Official Website to know More.
Anupamaa: Namaste America- Web Series (2022)
With her ongoing program Anupamaa's eleven-episode prequel web series, Anupama: Namaste America, which debuted straight on Disney+ Hotstar in 2022, Ganguly made her digital debut. Anupama: Namaste America is a drama web series produced in India in the Hindi language that premiered on Disney+ Hotstar on April 25, 2022. Rupali Ganguly and Sudhanshu Pandey are the stars of this Director's Kut Productions production, which is produced by Rajan and Ishika Shahi.
The story takes place in 2005, 17 years ago, ten years after Anupama and Vanraj wed. At the time, Anupama was Vanraj's wife and the mother of Paritosh and Samar, and she had the chance to live out her ambition in the United States. She was compelled to give up her dream, however, and change into the Anupama depicted in the first few episodes of Anupamaa.
Rupali Ganguly's Career Timeline
Rupali Ganguly's Net Worth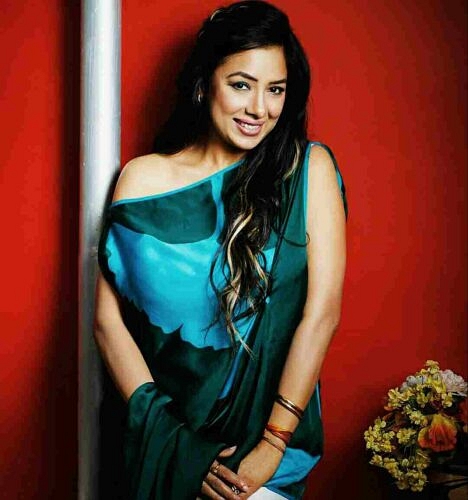 One of the well-known actresses in the television industry is Rupali Ganguly. In the medical drama series Sanjivani in 2002, she made her acting debut as medical intern Dr. Simran Chopra. She rose to fame, though, after portraying Monisha Sarabhai in Sarabhai vs. Sarabhai. Since then, the actress has made multiple appearances in daily soap operas, including Baa Bahoo Aur Baby and Parvarrish - Kuchh Khattee Kuchh Meethi. With Anupamaa, the actress is currently dominating the TRP charts. The show has continually held the top spot on TRP since it premiered in 2020. Rupali Ganguly's Net Worth is $16 Million.

The 45-year-old actress and her husband Ashwin K Varma reside in a high-rise flat in Mumbai. There are three bedrooms and one living room in her large home. Her property looks more classy thanks to the breathtaking balcony view and white floors. Along with this, she also owns a Mahindra Thar, which she paid about Rs 16 lakhs for, and a Jaguar XJ, which costs Rs 90 lakhs. Rupali has Jaquar XJ, Mahindra Thar. Returning to Anupama, many people have fallen in love with the chemistry between Rupali Ganguly and Gaurav Khanna.
Rupali Ganguly's Awards and Achievements
2022-Won Dada Saheb Phalke Award-Most Promising Actress in Television Series- Anupamaa
2022- Won Indian Television Academy Award-Best Actress - Popular- Anupamaa
2021-Nominated-Indian Television Academy Award-Best Actress - Popular-Anupamaa
2017-Nominated-Indian Television Academy Award-Best Actress - Web Series-Sarabhai V/S Sarabhai (2004)
2005-Nominated-Indian Telly Award-Best Actress in a Comic Role-Sarabhai V/S Sarabhai (2004)
2004-Nominated-Indian Telly Award-Best Actress in a Negative Role-Sanjivani: A Medical Boon (2002)
Rupali Ganguly's Interesting Facts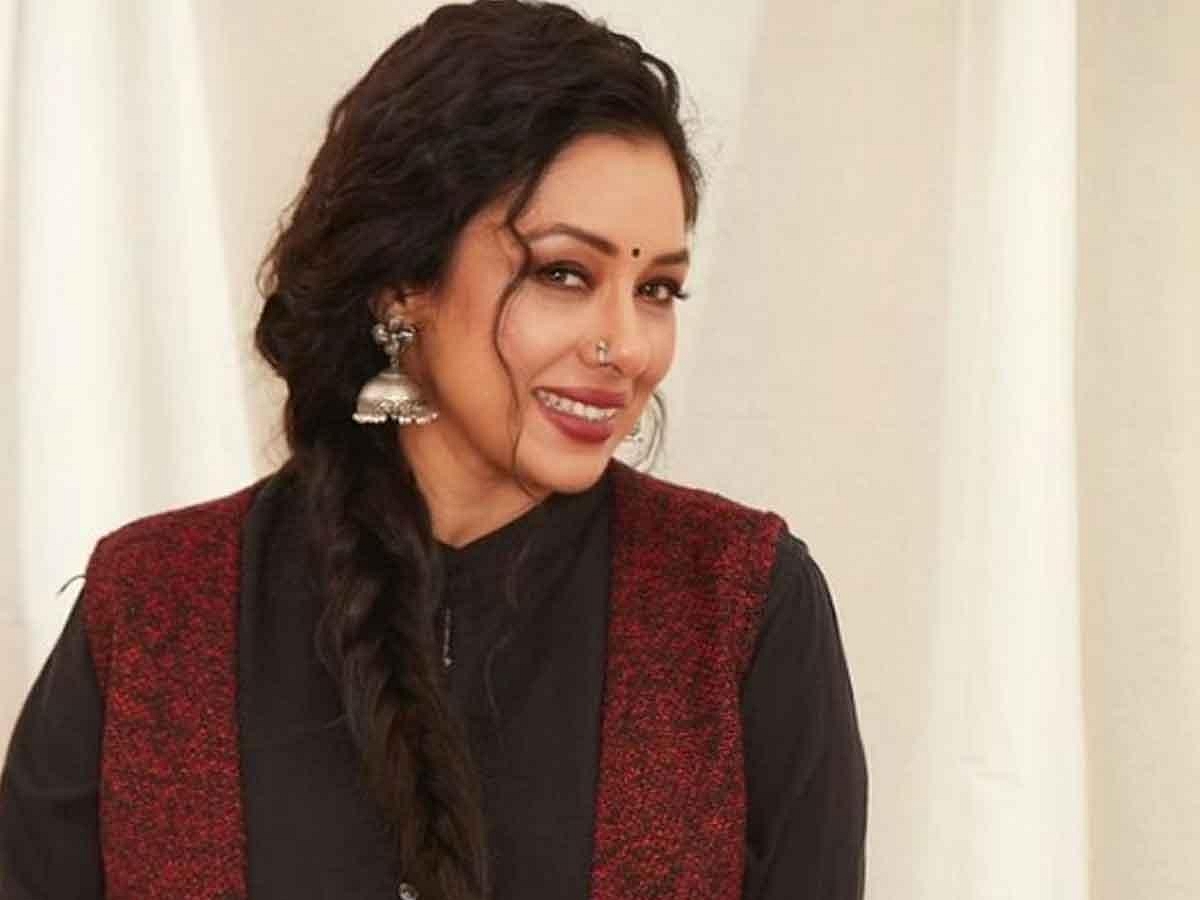 Although Rupali Ganguly did pursue acting, she also studied other kinds of job. Despite never having to use what she studied in that curriculum, she learned everything there is to know about hotel management.
She began performing when she was just seven years old.
Her father is renowned director Anil Ganguly. Rupali received acting training from a young age because her father worked in the field.
She was always passionate about dancing. She received dance training as a result.
At the age of seven, Rupali Ganguly made her acting debut in the 1985 film Saaheb as a child actor. She then won an award for her work in her father's film Balidan (1990).
Some of the reality series she has been in included Fear Factor - Khatron Ke Khiladi, Bigg Boss (2006), and Zara Nachke Dikha.
Dashavatar, an animated movie, has Rupali as a voice actor.
In the year 2000, Rupali Ganguly established an advertising firm in Mumbai.
In the movies Mera Yaar Mera Dushman, Angara, and Do Aankhen Barah Haath, Rupali Ganguly also had roles.
After receiving positive reviews for her 2002 TV debut part in Sukanya, she went on to secure more roles in the show.
Social Media
Frequently Asked Questions