Ritvik Sahore Web Series, Movies, Birthday, Biography, Net Worth, Family, Age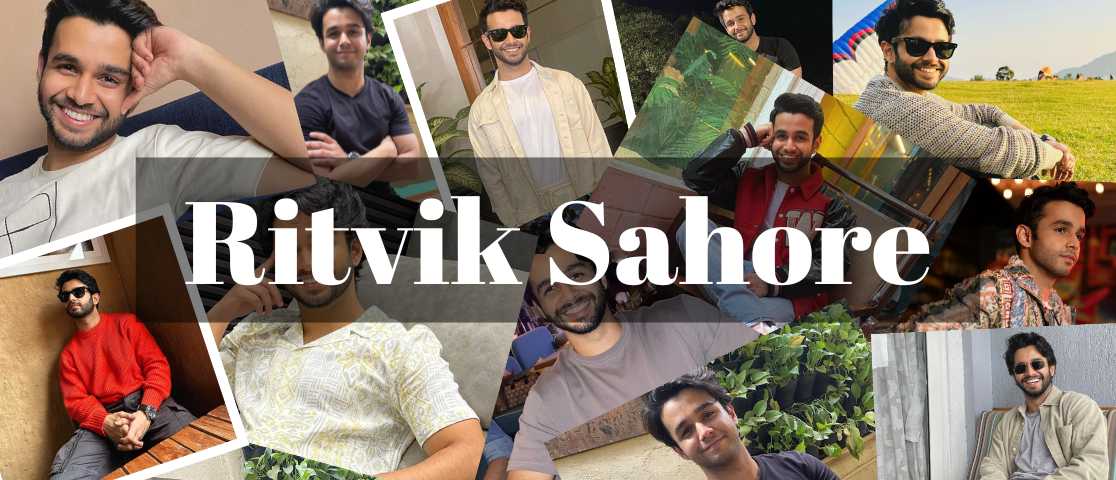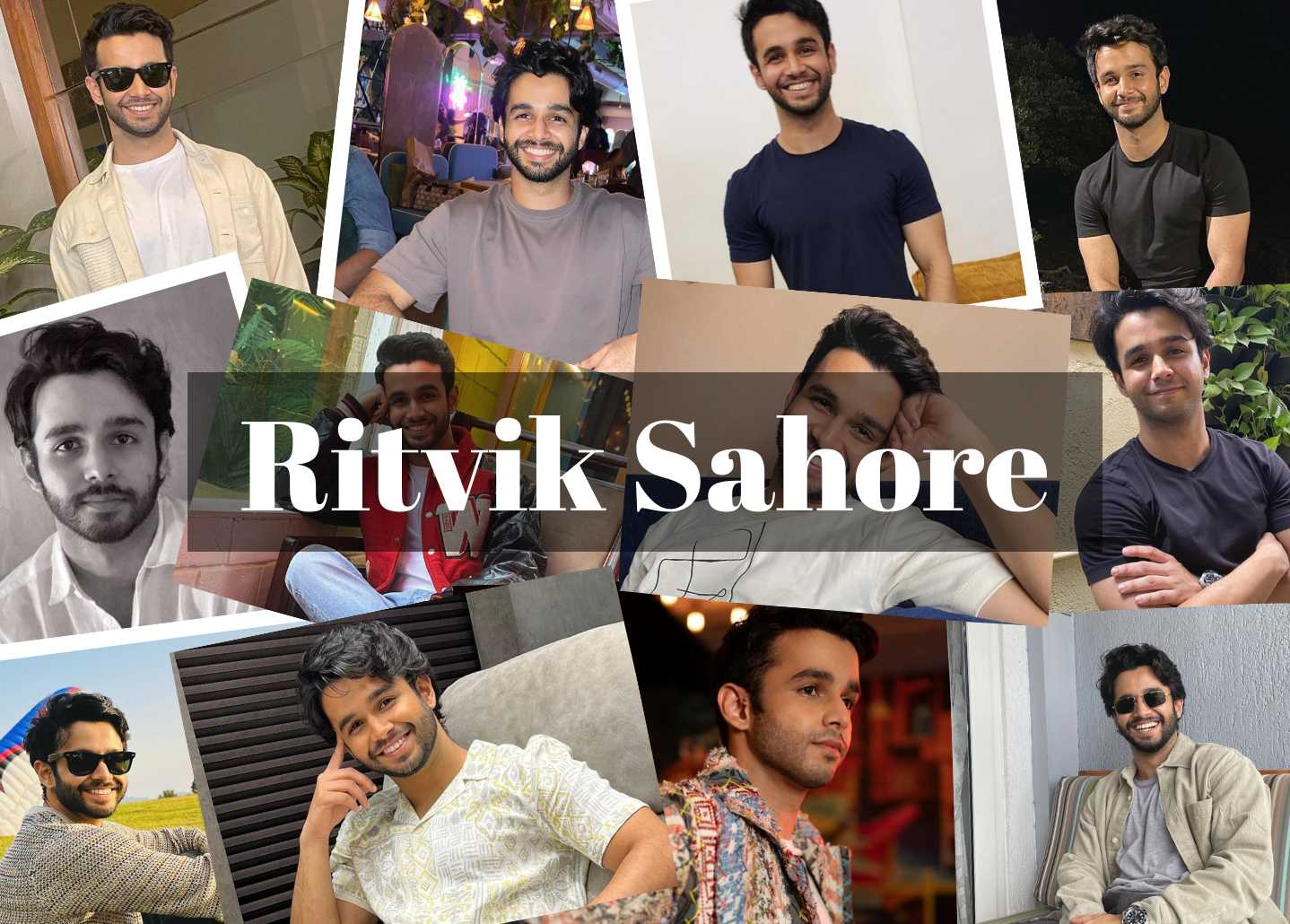 Biography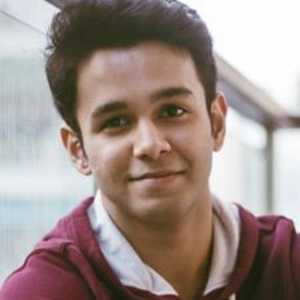 Ritvik Sahore is an Indian YouTuber who has been in a number of online series, including Flames, Best Friends, and Indori Ishq. Ritvik Sahore's birthplace is in Mumbai, Maharashtra. He belongs to the Hindu religion. Ritvik Sahore is the most adored young actor in Bollywood movies. He is currently concentrating on his future as a well-known actor and often engages in gymnastics, exercise, swimming, and many other hobbies.

Ritvik, who is well known for his part as Mahavir Singh Phogat's (Aamir Khan) nephew in the film Dangal, made his Bollywood debut at the age of 12 with the film Ferrari Ki Sawari. He has appeared in top charts such as Timeliner's Flames and Amazon Prime's Lakhon Mein Ek, and he is also a very well-known face in many online series. Super 30, starring Hrithik Roshan, is one of his 2019 releases.

Age
Ritvik Sahore's birthdate is September 14, 2000. As of 2023, Ritvik Sahaore is 23 years old.
Family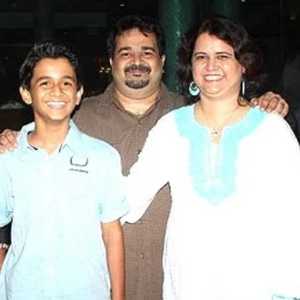 Ritvik Sahore's father is Rajesh Sahore, and Ritvik Sahore's mother is Monica Sahore. Ritvik Sahore was born and brought up in Mumbai, Maharashtra. Ritvik Sahore's brother is Daivik Sahore. His brother is younger than Ritvik. Ritvik did his schooling at Gokuldham High School, Mumbai.


Actor Ritvik Sahore is well-known in India and is best known for appearing in Bollywood movies and television shows. Ritvik is most known for portraying the main characters in the online series Campus Diaries, Flames, Lakhon Mein Ek Season 2, Best Friends, and Awkward Conversation Season 2.

Additionally, he has had appearances in a number of Bollywood films, including Super 30, Dangal, and Ferrari Ki Sawaari (all from 2016). Ritvik began his career in 2012 with the movie Ferrari Ki Sawaari, and today, thanks to his excellent acting, he has made a name for himself in Bollywood and is a significant player in the business.

Ritvik is quite active on social media and regularly posts his stylish trips, life events, and other photographs and videos on his 562k-follower Instagram account.

Web Series, Movies and TV Shows
Ferrari ki Sawaari (2012)
The 2012 Indian sports comedy-drama film Ferrari Ki Sawaari was written and directed by Rajesh Mapuskar, with Vidhu Vinod Chopra serving as producer. Ritvik Sahore, Boman Irani, and Sharman Joshi play the main characters. The movie debuted on June 15, 2012, to largely favorable reviews. The box office collection of this film is Rs 440 million.

A young boy just considers cricket. Rusy, his father, is only concerned with his young son. The hohonorablend upstanding Rusy makes a risky move to accomplish his son's goal of playing at Lord's Cricket Ground. He rents a flashy red Ferrari for only an hour. The only issue is that he forgets to tell the car's owner.

The voyage gets frantic, exhausting, and lumpy. For one spectacular night, Rusy must play the role of a perfect father while dodging gunfire and bouncers. Ferrari Ki Sawaari is a humorous account of little men with huge goals and how those dreams end up becoming a crazy comedy of errors.


Dangal (2016)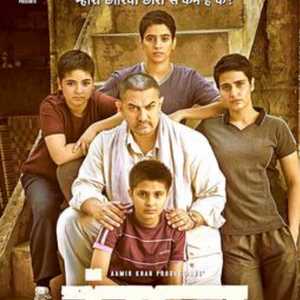 Aamir Khan, Kiran Rao, and The Walt Disney Company India, together with Siddharth Roy Kapur, produced the 2016 Hindi-language biographical sports drama film Dangal under the direction of Nitesh Tiwari. Khan plays Mahavir Singh Phogat in the movie, a pehlwani amateur wrestler who teaches his daughters Geeta Phogat and Babita Kumari to become the first professional female wrestlers from India. All of the actors, with the exception of Sakshi Tanwar, who are making their film debuts, play the adult versions of the two Phogat sisters, their younger selves, Zaira Wasim and Suhani Bhatnagar, their mothers, and their cousin Aparshakti Khurana.

As the top grossing Indian film, the sixth highest grossing non-English and non-Mandarin film, and the 19th highest grossing sports film globally, Dangal was a commercial triumph. The movie, which cost 70 crore (US$10.42 million) to produce, made 2,024–2,200 crore (US$311-330 million) globally, including $216.2 million in China, where it ranked as the highest-grossing non-English international picture and within the top 20. It was the only movie to gross more than 2,000 crore. As of November 2018, the movie has also been viewed more than 400 million times on Chinese streaming services.

Gauru Journey of Courage (2018)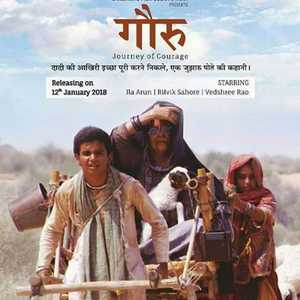 This film is directed by Ramkishan Choyal. In the hopeful tale of Gauru, a shepherd's grandson grants his grandmother's final desire. The grandmother of 13-year-old Gauru, who is ill, has never returned to her own country after being married. She has one last wish: to see her hometown. It's challenging and far to get to Grandmother's village. It's a million miles away. Because of the drought, Gauru's father is unable to grant his mother's final wish.

The plot centres on Gauru, who, as of November 2018, manages to travel against all odds to complete her grandmother's final desire. At the 13th China International Children's Film Festival, Ritvik Sahore & Ila Arun from the film Gauru won honours for best performances.

Super 30 (2019)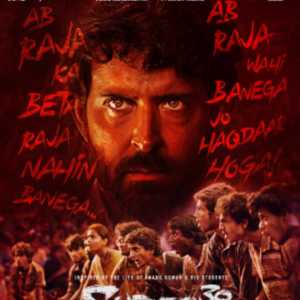 A 2019 Hindi-language biographical drama film titled Super 30 was made on a budget of 60 crores by Phantom Films, Nadiadwala Grandson Entertainment, Reliance Entertainment, and HRX Films. The film is directed by Vikas Bahl and stars Hrithik Roshan as the title character, among an ensemble cast. It is based on the life of mathematics teacher and educator Anand Kumar as well as the educational program of the same name. It was Phantom Films' final production. On July 12, 2019, Reliance Entertainment and PVR Pictures distributed the movie for global theatrical release.

Positive reviews for the movie praised Roshan's acting and the plot in particular. It had a significant level of commercial success, with a global gross of 208 crores. One of the most successful Hindi films of 2019 was Super 30. Super 30 received three nominations, including Best Actor, at the 65th Filmfare Awards (Roshan).

The Twist (2020)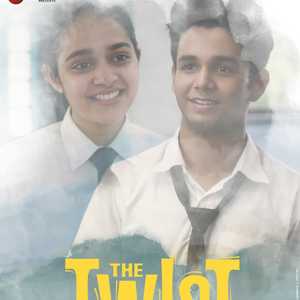 Ritvik Sahore, Sushama Deshpande, Gayatri Salkar, and Vaishali Puranik Joshi play the primary leading roles in the short film. Shamath Mazumdar and Uttara Krishnadas are the producers. Uttara Krishnadas is the director of the short movie. The series is going to have a lot of content, and the creators have really done a great job of presenting it. The entire series is available for viewing on YouTube.

If you're alone and bored during a lockdown, The Twist is a good series to watch. You can watch it for free online. Ayesha Anna Ninan handles the editing for the captivating television series The Twist. The series has been made available, and fans will undoubtedly appreciate it.

A brand-new teen drama short film by the name of The Twist has been made available by Zee Music Company. If they wanted to watch something romantic and interesting, the audience would adore it. The series has a modern aesthetic, and its presentation by the creators is fantastic. So, certainly, we are anticipating some fresh action in The Twist, a short movie.

Chiddiakhana (2022)
It tells the coming-of-age narrative of a Bihari child who, thanks to his guts, inventiveness, and particularly his football skills, is accepted by the people of a Marathi chawl. directed by Manish Tiwary. The cast includes Ritvik Sahore, Avneet Kaur and many more.

Best Web series
The Good Karma Hospital (2017)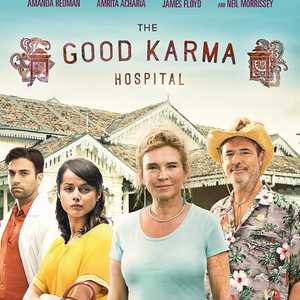 The creator of this series is Dan Sefton. When Ruby cures his wounds from a fight, flirtatious Atul, a sixteen-year-old local kid, swears he falls in love with her right away. He is the first person she treats at the Good Karma Hospital while applying her paediatric training from England.

She wants him and his younger brother Sanjay to be given to a responsible adult, but since they are orphans, there isn't one. He sincerely pledges to exercise more caution going forward. When the dressings are done, Gabriel shoos them away and informs Ruby that the young man was beaten up because he was a local drug dealer. Despite being young and underprivileged, he speaks excellent English.

Lakhon Mein Ek (2017)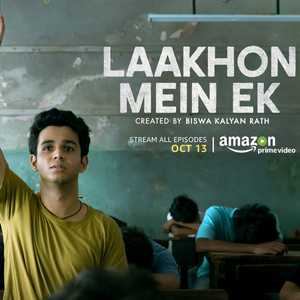 A streaming television programme from India called Laakhon Mein Ek was created by Biswa Kalyan Rath and made by OML Production. It is an original series on Amazon Prime Video. The first season of the show, which debuted on October 13, 2017, focused on the challenges of Aakash, a teenager from Raipur who was sent to the coaching facility Genius Infinity in Visakhapatnam to prepare for the IIT entrance exam. On April 12, 2019, the second season of the show debuted. It followed Dr. Shreya as she fought the government for access to healthcare in Sitlapur Village.

Aakash Gupta wants to create viral videos and go viral online, but his father wants him to attend IIT and pursue an engineering degree. Despite receiving a 55 per cent grade in the board exams, he is refused admission to any Raipur institution. His father enrols him in section D of the Genius Infinity coaching centre in Visakhapatnam, which is where the pupils who received the lowest marks on their 10th-grade boards are placed. His roommates Chudail and Bakri become close buddies.

Indori Ishq (2021)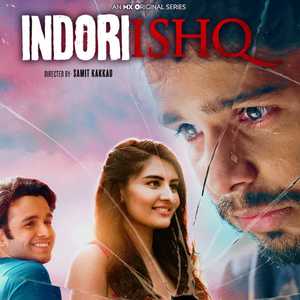 The web series Indori Ishq is a romance drama that Samit Kakkad and Kunal Marathe wrote. In addition to Ritvik Sahore, Vedika Bhandari, and Aashay Kulkarni, are featured in the program. The show premiered on June 10, 2021, and due to the story's high level of intrigue and emotional impact, it quickly garnered popularity with favorable reviews around the nation.

The plot opens with a twelve-year-old boy named Kunal making humorous attempts to win over his classmate Tara. Tara accepts Kunal's marriage proposal, and their romance officially begins. Kunal leaves Indore after finishing his education and relocates to Mumbai to enrol in a naval college.

Soon after Tara dumps him in favour of someone else, his sober existence falls upside down. Kunal quickly develops a dependence on alcohol and a smoking habit. Unable to enrol at the naval college, he goes to a strange, run-down room in Darukhana where he spends his days missing Tara and abusing booze and cigarettes. Later, Tara continues to play Kunal as events conspire against him.

Campus Diaries (2022)
The creators of this series are Abhishek Yadav and Prem Mistry. One of the most important phases of a person's life is considered to be their time in college. You can either be made or broken by your experiences and the time you spend in college.

The same shift in their lives is happening to Excel University students, but they are also dealing with a lot more. One of the most exciting aspects of attending college is the independence a student feels when the school day is over. Along with the drama of old friends breaking up, there is the sweetness of new friendships, the awkwardness of new crushes, and so on.

Are you all prepared to observe the five students' lives as they experience these changes together? Will their friendship survive? Will their friendship wind up being a lesson in bitterness? Watch Campus Diaries on MX Player right now to find out! Discover all of the Campus Diaries season 1 episodes, the Campus Diaries cast, and the Campus Diaries premiere date below.

Escaype Live (2020)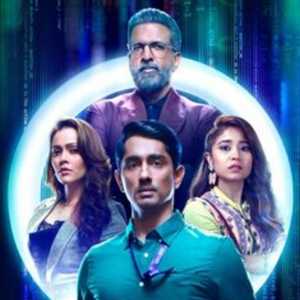 Siddharth Kumar Tewary is the creator and director of the social thriller streaming online series Escaype Live, which will be available in 2022. It was written by Jaya Misra and Siddharth Kumar Tewary, and Vinod Sharma, Amol Surve, and Ranvir Pratap Singh provided the dialogue. produced under the One Life Studios label by Siddharth Kumar Tewary. Siddharth, Jaaved Jaaferi, Shweta Tripathi, Sumedh Mudgalkar, Waluscha De Sousa, Plabita Borthakur, and Ritvik Sahore are among the actors who appear in the series.

Two instalments of Escaype Live 9 episodes debuted on Disney+Hotstar a week apart. Episodes 1 through 7 were released on May 20, 2022, and the last two were released one week later. This strategy successfully engaged viewers and generated interest in the show's material within a single week.

Ishq Express (2020)


The directors of the series are Satish Raj Kassiredi, Tanmai Rastogi, and Saurabh Swamy. The lead actors in Tanmai Rastogi's romantic drama miniseries Ishq Express are Gayatri Bhardwaj and Ritvik Sahore.
Each of the three episodes of the series lasts for roughly 30 minutes. Ishq Express is for everybody who falls in love with the long drive home and is in love with trains. The three-episode miniseries is enjoyable to watch, but some viewers may find the lengthy dialogue-heavy sections tedious.

The narrative centres on Aarav and Tanya, two people who meet and fall in love while travelling back to their hometowns from Mumbai. The novel does a terrific job of encapsulating longing and the fear of missing out as we see them get close to one another and switch back and forth between the past and the present.

These are two really kind people who are attempting to date someone with whom they feel an immediate connection. I must admit that, despite how romantically the media portrays it, I would not be seen dead on the train floor, but Aarav, in particular, is quite relatable in how he treats someone he likes.

Flames (2018-2022)
The Flames series has 3 seasons as of now. Flames is a TVF original web series. From October 18th, 2019, this web series will be accessible on MX Player and TVF Play. The web series is divided into five parts. This series is directed by Apoorv Singh Karki. The cast of this series includes Ritvik Sahore, Tanya Maniktala, and many more.


Ritvik plays the lead role of Rajat. The plot of FLAMES #PadhaiAurPyaar is a young love affair that develops as a result of a chemical reaction. The new girl at the tuition centre, Ishita, catches the attention of the class teacher, Rajat. Anusha and Pandey, Rajat's best pals, are starting to date. In the first season of this youthful romance, the friendship equations change.


This web series transports you to a simpler period when finding love and doing well on exams were the primary goals in life. It was a time when spending time with your crush meant assisting each other with schoolwork.


The third season of the web series Flames, an Indian love drama, was created by Deepesh Sumitra Jagdish and Puneet Batra. On October 28, 2022, it becomes available on Prime Video. The Flames season 3 is streaming on prime video starting October 28th, 2022.

Career Timeline
Net Worth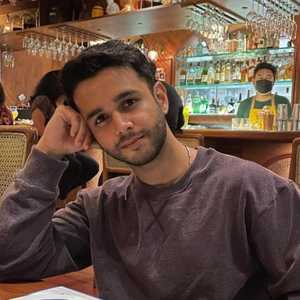 Ritvik began his career in 2012 with the movie Ferrari Ki Sawaari, and today, thanks to his excellent acting, he has made a name for himself in Bollywood and is a significant player in the business. Ritvik is quite active on social media and regularly posts his stylish trips, life events, and other photographs and videos on his 562k-follower Instagram account. The estimated net worth of Ritvik Sahore is 5 crore rupees.

Actor Ritvik Sahore is well-known in India and is best known for appearing in Bollywood movies and television shows. Ritvik is most known for portraying the main characters in the online series Campus Diaries, Flames, Laakhon Mein Ek Season 2, Best Friends, and Awkward Conversation Season 2. Additionally, he has had appearances in a number of Bollywood films, including Super 30, Dangal, and Ferrari Ki Sawaari (all from 2016).

Awards and Achievements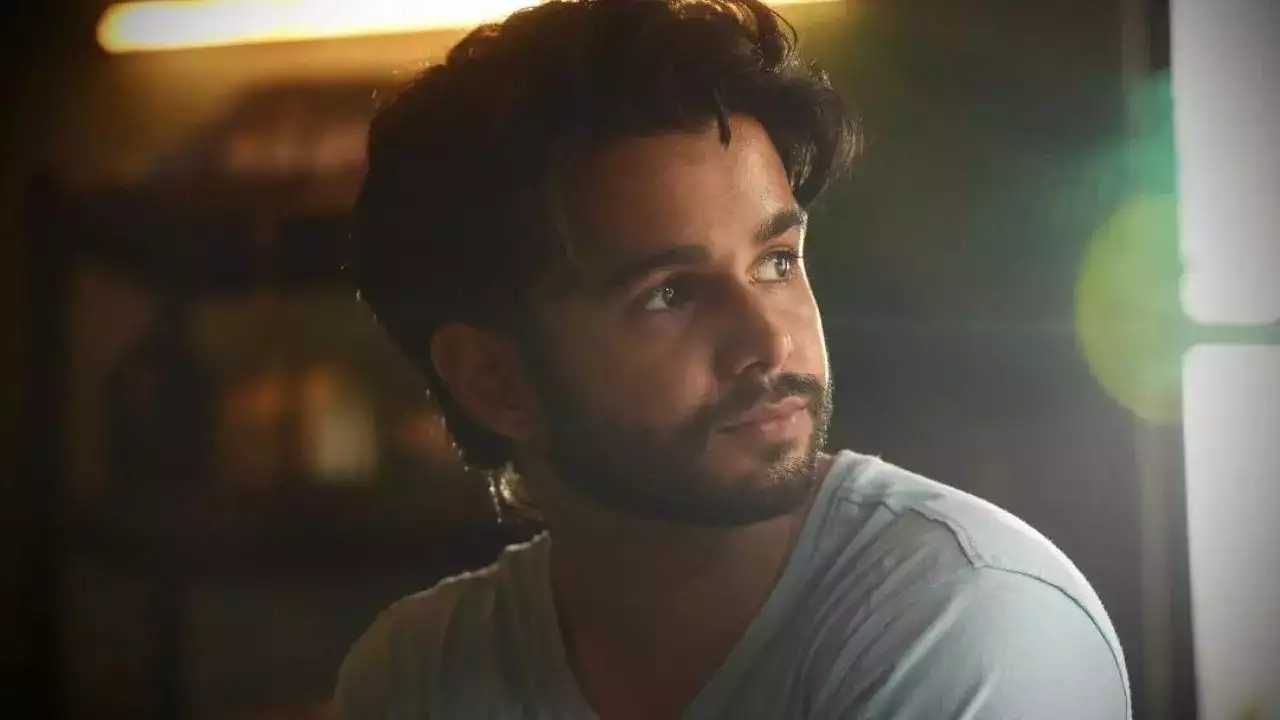 In 2013 he received Best Child Actor for the film Feraari Ki Sawaari Nominee
For the movie Gauru, he won Best Actor and Best Adult Performer at the China International Children's Film Festival.
For the film To Remember Me By, Sahore was given the Best Actor Award.
8 Interesting Facts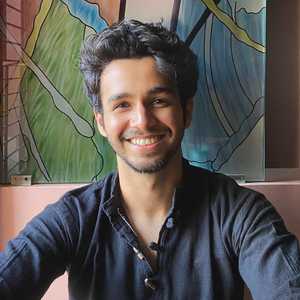 Ritvik Sahore debuted in the film industry at the age of 12.
Ritvik Sahore underwent 3 months of professional cricket training for his first movie.
Ritvik Sahore has appeared in many commercial advertisements like Berger paints, Kitkat, Mentos, Unacademy.
Ritvik Sahore is fond of singing and has a good voice.
For his debut film, Ferrari ki Sawari, he was chosen from among thousands of kids (2012).
He made his film debut at the age of 12.
For his debut film, he undertook three months of professional cricket training.
His most well-known performance was as Aamir Khan's nephew in the film Dangal.
Profile Summary
How to book a personalised celebrity video wish from a celebrity similar to Ritvik Sahore?
Knowing about Ritvik Sahore is so much fun. How about getting a message from a celebrity similar to Ritvik Sahore? Tring makes it possible!

Now you can get a personalised celebrity video message from over 12000+ celebrities!

What's better than your favourite celebrity making a video for your loved ones? This is your chance to get a personalised celebrity message from celebs like Daisy Shah, Shankar Mahadevan, Shaan, Salim Merchant, Shraddha Arya and many more!

All the best experiences, moments and special wishes in one FREE Celebrity Video!

It takes just 4 steps to share the best anniversary wishes with your wife. Surprise your loved ones now!


Click here to fill out the form above.
Fill in the required details
Click on "Claim Your Rewards"
Select your favourite celebrity.
Your Personalised Celebrity Shoutout Video/Message will be delivered to your mail/Whatsapp, which takes care of your pocket as well!
Ready to make memories? Book your wish now!
Social Media
Frequently Asked Questions