Ravichandran Ashwin | Age, Biography, Net Worth, Marriage

Violeena Vargav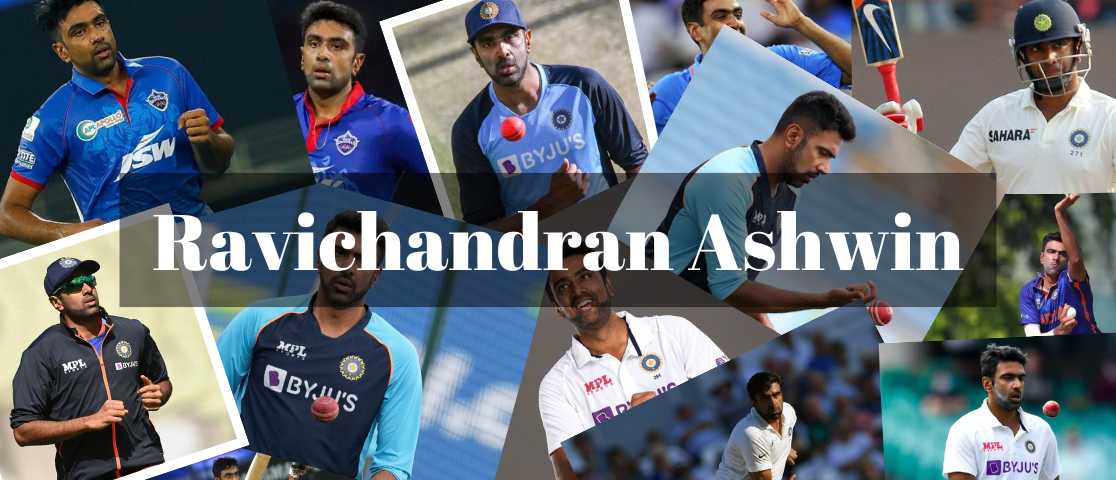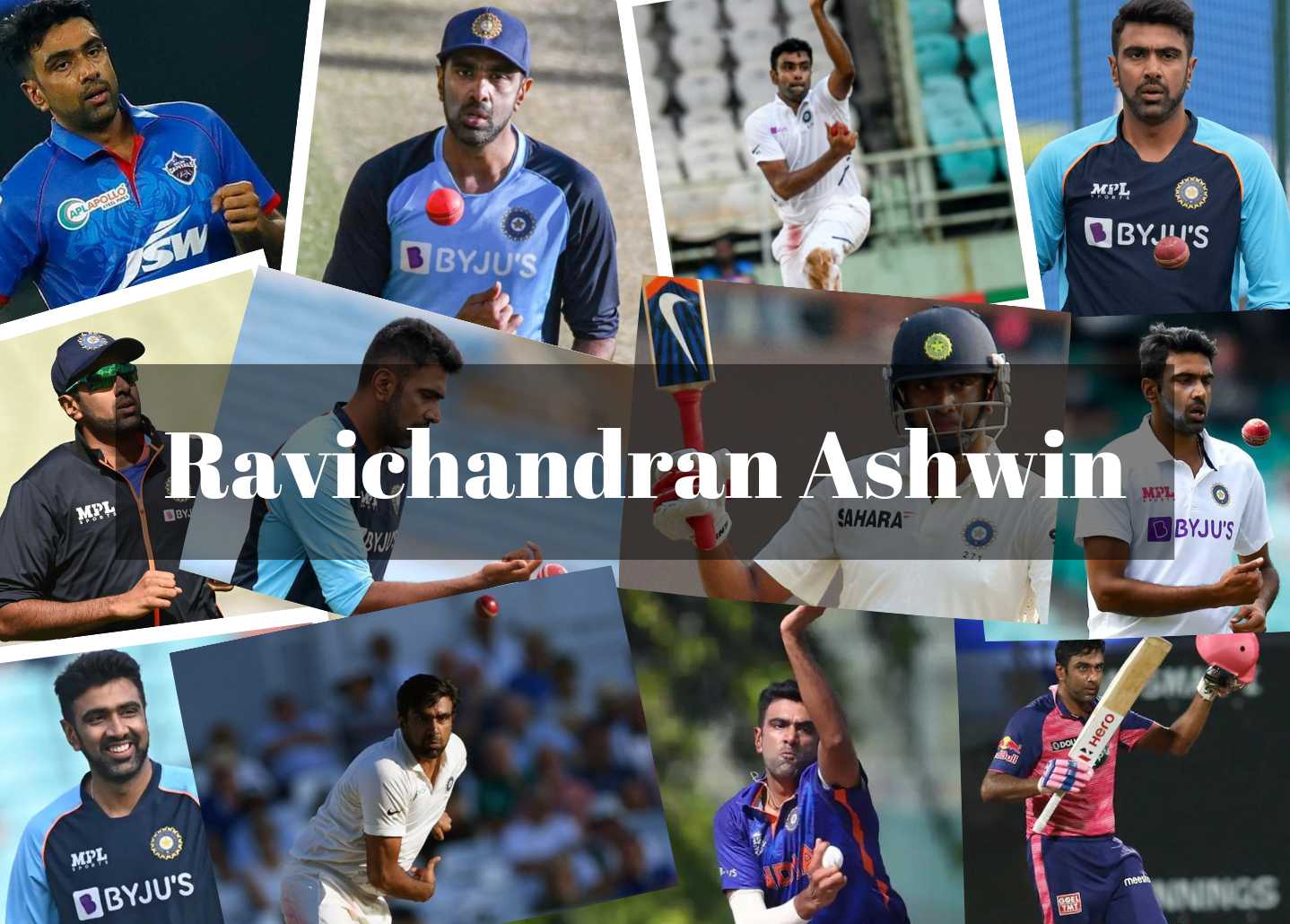 Ravichandran Ashwin's Biography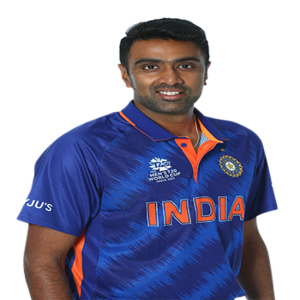 Ravichandran Ashwin is a famous Indian cricketer who is known internationally. He is a right-handed batsman and right-arm off-break bowler who competes for Rajasthan Royals in the Indian Premier League and Tamil Nadu in domestic cricket.

Ravichandran Ashwin's birthday is on 17 September 1986. Ravichandran Ashwin's age is 35 years as of 2022. Ravichandran Ashwin's birthplace is Chennai, Tamil Nadu. Ravichandran Ashwin's zodiac sign is Virgo. Ravichandran Ashwin's height is 1.87m or 6'2 in inches.

In terms of innings played, Ravichandran Ashwin is the Indian bowler who has amassed 50, 100, 150, 200, 250, 300, 350, and 400 wickets in Test cricket the fastest. He was the third Indian to receive the ICC Cricketer of the Year award in 2016. He is currently the highest-ranked spinner in Test cricket and the highest-ranked Test bowler for India on the ICC Player Rankings. He is regarded as one of the best spin bowlers of his time. The most by an Indian cricketer is his nine Man of the Series victories in Test matches.
Claim Your FREE Celebrity Shoutout
✕
Claim Now!
Ravichandran Ashwin's Family and Ravichandran Ashwin's Education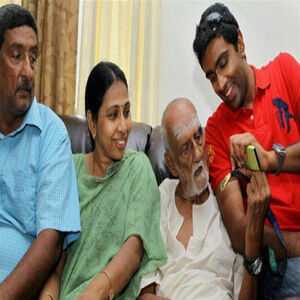 Ravichandran's father's name is Ravichandran. Ravichandran's mother's name is Chitra. In a Tamil Hindu Brahmin family, Ravichandran Ashwin was born. At the club level of cricket, his father Ravichandran was a fast bowler.

Ashwin attended St. Bede's Anglo-Indian Higher Secondary School and Padma Seshadri Bala Bhavan for his education. Additionally, he studied at SSN College of Engineering, where he earned a BTech in information technology. Because St. Bede's had a cricket academy, his time there was extremely significant.
Talk To Similar Celebrities
Ravichandran Ashwin's Marriage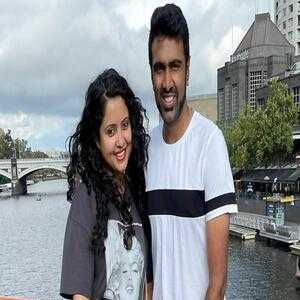 Ravichandran Ashwin's wife's name is Prithi Narayanan. Prithi Narayanan was his childhood friend. Ashwin initially noticed Prithi when they were both students at the same school. When they both decided to enroll in the same college, their friendship between them really started to take off. After the couple enrolled at Chennai's SSN College of Engineering, their relationship steadily grew stronger. There were never any moments of conflict because the families were extremely familiar with one another. Ashwin and Prithi freely relished their courtship.
Ravichandran Ashwin and Prithi Narayanan got married on 13 November 2011. At the beginning of the year, Ravichandran Ashwin and Prithi Narayanan chose a low-key engagement ceremony, then they chose a lavish wedding. The pair exchanged vows while decked out in accordance with customary Tamil wedding practices. In 2015, the couple welcomed a sweet baby girl into the world. Akhira is the name Ashwin and Prithi gave to their child. A second child was born to them on December 21, 2016.
Ravichandran Ashwin's Career
In the IPL, Ravichandran Ashwin created a name for himself with his shrewd and cunning exploits. However, since making his Test debut against the West Indies in 2011, Ashwin has made it a habit to pick up wickets, especially in dusty and dry conditions that encourage turn. He has established a reputation for himself in the shorter game formats, particularly in T20 cricket, where his accuracy and cunning have made him a reliable bowler. He has succeeded in more than filling Harbhajan Singh's shoes and has emerged as India's top bowler on the continent.

In addition to helping Tamil Nadu to triumph in the domestic one-day trophy in 2009, Ashwin's continuous performance at the domestic level helped him stand out and gain a contract with the BCCI. Early in 2010, Harbhajan declined to play in the first two home games against South Africa, thus Ashwin was called in to fill in. Unfortunately, he was denied the coveted India Test cap. A longer opportunity came in June 2010 when India opted to try something new on their journey to Zimbabwe for a tri-series following their impressive performances for the Chennai franchise in the ensuing IPL.

The cunning off-spinner was selected for the Indian squad for the 2011 World Cup in the Indian subcontinent after frequently being in and out of the team. He only appeared in the quarterfinal and two other games, and he was not included in the final. When given the chance, Ashwin has consistently seized it. He has replaced Harbhajan as the Test team's starting lead spinner since the selectors decided not to play him in the Test series against the West Indies in 2011. Particularly during Test matches in India, he and left-arm spinner Pragyan Ojha forged a productive relationship.

With an amazing total of 29 wickets in the series, Ashwin began his journey as India's go-to bowler on subcontinental grounds after being granted his first prolonged Test run and being named Man of the Series in the Border-Gavaskar Trophy in 2013. In the process, he joined Erapalli Prasanna (32) and Harbhajan Singh (32) as the third Indian off-spinner to take 25 or more wickets in a series (26). In the first Test of the home series against the West Indies in November 2013, Ashwin scored his second Test century and partnered with Rohit Sharma for a record-breaking 280-run seventh-wicket partnership. Ashwin later took his 100th wicket in his 18th Test, setting yet another record.
Since the 2015–2017 season has been mostly focused at home, Ashwin has regularly done well, relying more on his cunning and deceit with his stock deliveries than overly experimenting. He had at last developed his confidence as a bowler enough to rely on his off-break and floater as his stock deliveries while seldom employing the carrom ball and other variations. But in foreign circumstances, he has a very poor track record and struggles to grip the Kookaburra and get as much turn out of the ball as he does in India with the SG ball. He displayed his development while playing for the Kookaburra in Sri Lanka, where he grabbed 21 wickets and contributed significantly to India's series victory—their first on the island since 1993. He proceeded to amass wickets in the next home season, stealing 31 in 4 home Tests against South Africa.

Ashwin participated in the final two Test matches of the England trip but struggled with the Dukes, in contrast to Moeen who excelled against a strong Indian batting order. The 2014–15 Border Gavaskar Trophy saw him play three Test matches as well. Despite not being able to charm the Kookaburra the way he did the SG in India, he displayed much greater control with it. He had tremendous home series against England, New Zealand, and the West Indies, taking an unheard-of 72 victims in 12 Tests. Ashwin had now developed into a true all-rounder who was lethal with the ball in comfortable circumstances and more than capable with the bat. He became only the second Indian, after Rahul Dravid, to win both the prestigious ICC Player of the Year and Test Player of the Year awards in the same year. Ashwin travelled to England to play for a county after being disqualified from the IPL. He excelled with the Dukes ball on the designated surfaces, racking up wickets as though he were bowling in Chennai. In his 54th Test, he beat Dennis Lillee (56 Tests) to become the bowler to reach 300 Test wickets during the second Test match between India and Sri Lanka in Nagpur. This achievement led to India's joint-highest Test victory of an innings and 239 runs.

However, Ashwin's performance overseas leaves much to be desired, and as India hasn't played a legitimate away trip since their match against Australia in December 2014, he hasn't had another chance to showcase his abilities in foreign settings. He continues tormenting the greatest in the world in his backyard despite having nothing to prove in the subcontinent. However, Ashwin has a point to make when the conditions are less favourable for turning, where there is less room for error and more effort is needed to turn the ball (particularly for a finger-spinner). It should be clear from his performance in South Africa at the beginning of 2018 how much Ashwin has truly improved; this might very well be the stage on which he needs to thrive to move from being exceptional to an all-time great. Another enormous opportunity for him will be the captaincy of Kings XI Punjab in the IPL from 2018 to 2020.
Ravichandran Ashwin's IPL Career
Ravichandran Ashwin was selected by Chennai Super Kings, his home team, in 2009 but only appeared in two games. He gained recognition in the next season (2010) thanks to his sodukku ball, also known as a carrom ball. The mystery spinner was asked to bowl with the new ball as MS Dhoni served as captain, and the young man didn't let down his skipper, finishing with 13 wickets at a meager economy rate of 6.10.

The Super Kings were able to re-buy him for the 2011 season despite stiff competition from Royal Challengers Bangalore, and the player proved his worth. Ashwin won back-to-back championships with CSK after taking 20 wickets at an average of 19.40 and an economy of 6.15. (2010 and 2011). He was kept on by the team before the 2014 season since he was an essential part of the Super Kings setup.

While he slightly lost his form in 2014, Ashwin made a good comeback the following year. Even though he only took 10 wickets in 16 games in 2015, his T20 economy rate of 5.84 was astonishing. Ashwin was selected by Rising Pune Supergiants in the 2016 IPL Player Draft after CSK's 2-year suspension. Ashwin was sidelined for the 2017 season after a forgettable performance in 2016 due to a sports hernia issue. In 2018, Ashwin had to be put up for auction. Kings XI Punjab paid Rs 7.6 crore for him and made him their captain. On a cricket field, Ashwin has never been hesitant to try new things.

In his first season as IPL captain, he showed his intelligence, but at times he tried to be too cheeky. Ashwin will be eager to make a statement in the IPL 2019 as KXIP strives for its first IPL championship following his exclusion from white-ball internationals.
Ravichandran Ashwin's Records
For India, Ravichandran Ashwin has taken the fourth-most wickets in the longest format.
The all-rounder is the most useful player in the India lineup thanks to his 5 centuries and 11 half-centuries in 78 Test matches.
30 of Ravichandran Ashwin's five-wicket and seven of his ten-wicket hauls are records.
Ravichandran Ashwin is also the quickest to accumulate 250 test wickets.

Despite taking 150 wickets in 111 games, Ravichandran Ashwin is no longer a part of India's limited-overs lineup. He hasn't participated in a 50-over game since June 2017.
46 T20Is have been played by Ravichandran Ashwin for India.
Ravichandran Ashwin is the first Indian to record 50 wickets in T20Is.
With 52 wickets, Ravichandran leads India in Twenty20 international wicket-taking.
The top 10 wicket-takers in the IPL include Ravichandran Ashwin. In 154 games, he has claimed 138 wickets.
The record for the quickest Indian to 50, 100, and 150 Test wickets belongs to Ashwin.
Along with Ian Botham and Jack Gregory, he holds the joint record for scoring 500 runs and taking 50 wickets in the quickest time (11th Tests).
After Australian spin bowler Clarrie Grimmett, who accomplished it in his 36th match, he became the second-fastest bowler to collect 200 Test wickets in 2016 (in his 37th match).
In 2017, he broke Australian fast bowler Dennis Lillee's record for the fastest bowler to record 300 Test wickets (54th game) (56th match).
Ravichandran Ashwin's Achievements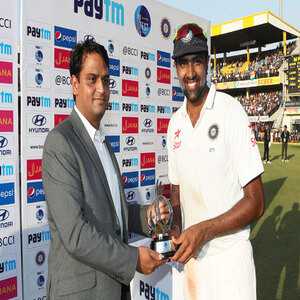 Arjuna Award: 2014
ICC – Test Team of the Year: 2013, 2015, 2016, 2017
BCCI's Dilip Sardesai Award for India's best cricketer: 2010–11, 2015–16
BCCI's Polly Umrigar Award for international cricketer of the year: 2012–13
ICC Test Player of the Year: 2016
ICC Cricketer of the Year: 2016
CEAT International Cricketer of the Year: 2016–17
Ravichandran Ashwin's Controversies
TNPL Controversy
Ravicandran Ashwin lost his composure in September 2016 while batting for Dindigul Dragons against Chepauk Super Gillies in a Tamil Nadu Premier League (TNPL) match. When the opposing batsmen, Jagadeesan Narayan, was out, Ashwin and Narayan got into a verbal and physical altercation with the bowler Kishore, who shoved Narayan and made provocative remarks.

Ravichandran Ashwin's Net Worth
Ravichandran Ashwin's net worth is $15 million US or Rs 110 crore Indian rupees. Due to his accomplishments, Ravichandran has risen to the top of the list of players and is one of the wealthiest cricketers in the world.

Ravichandran Ashwin's primary source of income and wealth was cricket. Additionally, Ravichandran Ashwin has a very high brand value and is widely regarded as the best player in the world. Additionally, he makes a sizable chunk of money from the Indian Premier League and numerous international and national cricket matches (IPL). He also pays a considerable sum of money to endorse numerous brands.

In Chennai, Ravichandran Ashwin is the owner of an opulent luxurious home. Additionally, he has other real estate properties in various nations.The world's top luxury vehicles are among those that Ravichandran Ashwin possesses. Ravichandran Ashwin is the owner of various automobile manufacturers, such as Audi and Rolls-Royce.
Ravichandran Ashwin's Interesting Facts
His actual name is only 'Ashwin' and 'Ravichandran' is his father's name.
The subject that he used to hate the most was Maths.
Batman is his favourite Superhero.
He began playing cricket as an opening batsman, but when he was 14 years old, a pelvic injury led to a hip ligament tear, and as a result, he gave up on the ambition of becoming a batsman.
Due to a neurological ailment while Ashwin was a Class 9 student, he was forced to give up cricket for a year and was unable to attend school for two months.
His mother felt that his quick bowling style did not suit him, so she suggested that he switch to spin bowling instead, which turned out to be the right move.
He is the favourite skipper of Saurav Ganguly.
In the history of cricket, he is the only bowler to have eliminated Kumar Sangakkara four times in a row.
He enjoys watching each new film at Chennai's Sathyam Cinema because he is a movie buff.
Social Media
Frequently Asked Questions