Palak Tiwari | Movies, Biography, Net Worth, Affairs

Violeena Vargav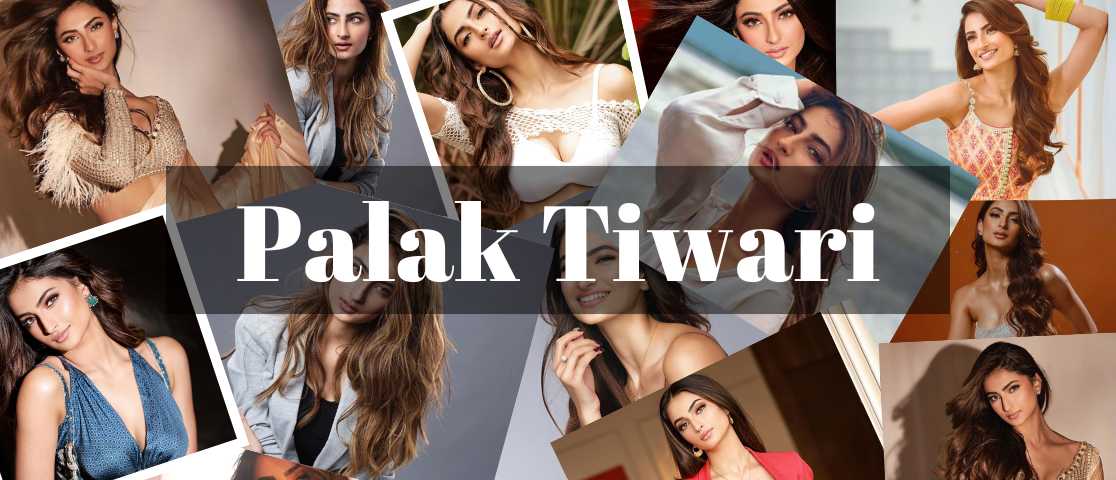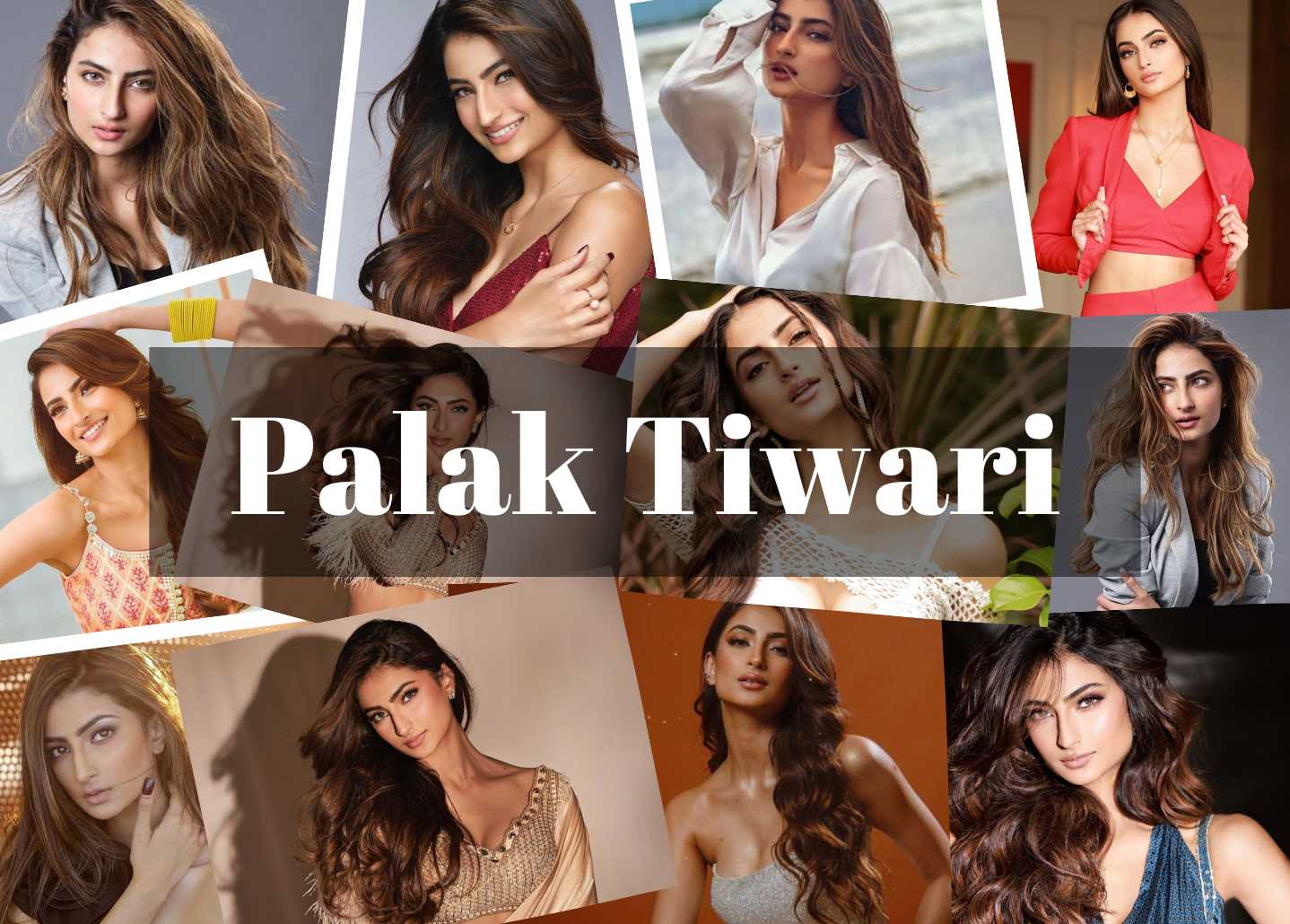 Palak Tiwari's Biography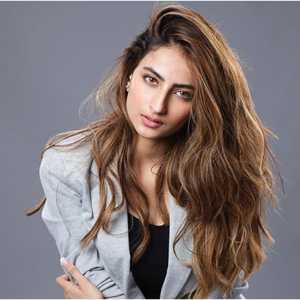 Being the daughter of television actress Shweta Tiwari, Palak Tiwari is an Indian actress who frequently makes headlines. Since she was young, she had a fascination with acting like her mother, and she also enjoyed dancing. In her teen years, she found it fascinating to watch actors dance on screen.

Palak Tiwari's birthday is on 8 October 2000. Palak Tiwari's age is 22 years, as of 2022. Palak Tiwari's birthplace is Mumbai, Maharashtra. Palak Tiwari's zodiac sign is Libra. Palak Tiwari's height is 1.68m or 5'6 in inches. Palak Tiwari's weight is 53kgs. Palak Tiwari's religion is Hinduism.

Palak Tiwari acquired acting skills from her mother, Shweta Tiwari, through whom she also began her acting career in 2020. Rosie: The Saffron Chapter, a 2020 Bollywood film, marks Palak Tiwari's feature film debut. After that, in 2021, she made an appearance in Quickie, a Bollywood film in which she portrayed Priya Wadhwa. She also made an appearance in the same year's Bijlee Bijlee song video by Hardy Sandhu. The song, which is still blowing on YouTube, included superb acting from Palak.

Like her mother Shweta Tiwari, Palak Tiwari enjoys working out a lot. In the gym, Palak can frequently be observed perspiring. Palak enjoys maintaining both a slim and toned body, so she makes sure to work out often. Together with her mother Shweta, she can frequently be seen working out in the gym. To keep her body balanced, she may be seen performing squats on the Bosu ball.
Claim Your FREE Celebrity Shoutout
✕
Claim Now!
Palak Tiwari's Family's and Palak Tiwari's Education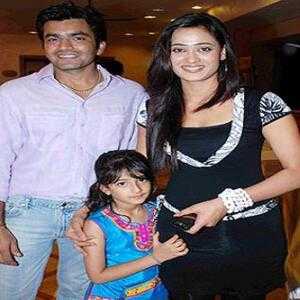 Palak Tiwari's father's name is Raja Choudhary and her mother's name is Shweta Tiwari. Both Raja Choudhary and Shweta Tiwari are famous actors from the Indian TV industry. Palak Tiwari also has a half-brother whose name is Reyansh Kohli. In an affluent Hindu Brahmin household, Palak was born. Her entire family practises Hinduism and venerates Hindu gods. In 1998, her mother Shweta Tiwari and father Raja Chaudhary were united in marriage; Palak was subsequently born in 2000. Palak's mother filed a divorce petition against her father in court for personal reasons just seven years after Palak was born.Palak's parents divorced later in 2012 after obtaining a divorce through the legal system.

Shweta Tiwari, the mother of Palak Tiwari, remarried actor Abhinav Kohli after divorcing Raja Choudhary. Reyansh Kohli was born as a result of the second marriage. Abhinav was taken into custody by the police in 2019 when Shweta reported her second husband to the police for allegedly employing domestic violence against her and their daughter Palak. Additionally, Palak claimed that her stepfather had physically and psychologically abused her.

Palak Tiwari completed her undergraduate courses in Mumbai. She has always done well in school, which is why she received an 83% on her high school board exam. She joined Mithibai College in Mumbai to continue her education, where she eventually graduated with a Bachelor of Arts in Psychology.
Talk To Similar Celebrities
Palak Tiwari's Relations
Vedang Raina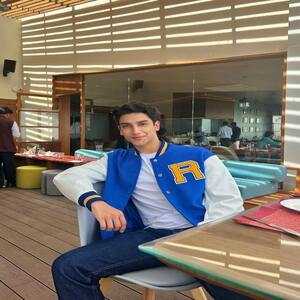 Due to widespread relationship rumours involving Vedang Raina, Palak Tiwari is currently in the news. There are numerous rumours that Vedang, who is about to make his Bollywood acting debut with the movie The Archies, is dating Palak, Shweta Tiwari's daughter.

Vedang Raina and Palak Tiwari worked for the same talent agency. The parties hosted by their talent agency are when the talented actors allegedly first met. The two have reportedly been dating one other ever since, according to the story. According to the rumours, Palak and Vedang have been dating for the past two years. In addition to this, they frequently appear together at events and parties. The young people, however, have done a superb job of concealing their supposed relationship.
Palak Tiwari's Career
BijleeBijlee (2021)
In the song Bijlee Bijlee by Hardy Sandhu, Palak Tiwari makes her screen debut. As soon as the song starts, Palak is described as a superwoman with some magical abilities. She gives Hardy dance lessons, turns him into a dancer, transports him through various time zones, and other things. While she initially appears to us with a straight face and an angry avatar, it is only later in the song that she adopts an actor's persona and takes control of the screen. She possesses both style and personality, two essential qualities for a Bollywood performer.

Hardy Sandhu is the singer of the song. B Praak created the track's music, and Jaani wrote the song's lyrics. Arvindr Khaira has directed the song.
Rosie: The Saffron Chapter (2022)
Rosie: The Saffron Chapter is a forthcoming Bollywood horror movie. The movie was slated for release on November 14, 2022. The release date has been pushed out, though. No official release date has been announced by the creators as of yet.

The film Rosie: The Saffron Chapter is directed by Vishal Mishra. He and Aabhar Dadhich wrote the screenplay together. One of the producers of the movie Rosie: The Saffron Chapter is Vivek Oberoi. He has additionally performed in a lead role. Other producers of the movie include Kussum Arora, Girish Johar, producer Sanjeet S. Yermal, and Reshabh D. Saraf. Arbaaz Khan gets a supporting role, while Mallika Sherawat and Vivek Oberoi have the key roles. Other supporting parts were filled by Vishwajeet Pradhan, Mandar Jadhav, Ragini Maurya, and Palak Tiwari in the movie.

The Saffron Chapter tells the tale of a woman named Rosie. Rosie is employed by Saffron, a call centre in Gurugram, Haryana, India. Rosie vanishes one day. A police inspector begins looking into the case that leads to horror.
Palak Tiwari's Net Worth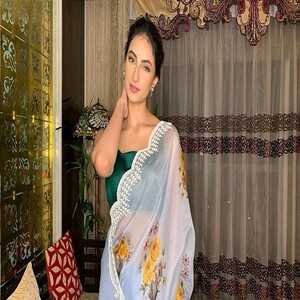 Palak Tiwari's net worth is estimated at $1.3 million or 10 crores INR, as of 2022. She is the daughter of well-known television actress Shweta Tiwari, one of India's wealthiest television stars. She only has a luxurious existence as a result of her mother. She prefers to travel in luxury vehicles like Mercedes and BMW. Palak does not only work in the industry; she also provides sponsored content on her Instagram page. which she charges thousands of rupees for.

Palak Tiwari's Upcoming Projects
Palak Tiwari has joined the cast of Salman Khan's upcoming family comedy Bhaijaan, formerly known as Kabhi Eid Kabhi Diwali. She will star alongside Jassie Gill and was personally chosen by Khan. The eldest son rules over everyone in the patriarchal household at the centre of the movie's plot. The movie has already undergone numerous revisions. The movie's producer, Sajid Nadiadwala, has already backed out of the undertaking. Aayush Sharma, an actor, has also chosen not to. Khan has seized control of the endeavour.

Palak Tiwari Controversies
Quickie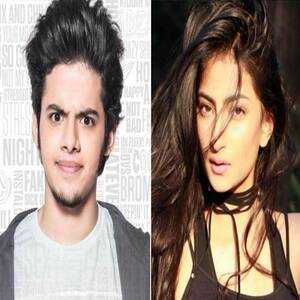 In the movie Quickie, Palak Tiwari was slated to make her Bollywood debut alongside Darsheel Safary. Praveen Atluri was in charge of directing the teen love story. Because Palak, who is already one of the most well-known star children on TV, was being launched, the initiative generated some attention.

However, Palak signed out of Quickie because Shweta Tiwari wanted her to focus on her XIIth grade examinations, according to a post on Instagram she made. Additionally, she had stated that while Palak's debut was imminent, Quickie would not be the movie.
Palak Tiwari's Social Media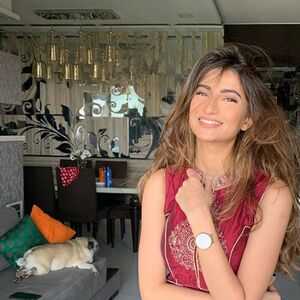 There is a Palak Tiwari account on every social media site, where she connects with her followers and shares the hottest new pictures with them. She is also active on Instagram, where she has almost 1.4 million followers. Her Instagram images went viral. She is a social media prodigy in addition to acting. On social media, she frequently shares her sensual images and videos.

Palak Tiwari Interesting Facts
Palak Tiwari is the daughter of popular television actress Shweta Tiwari.
Palak Tiwari is a deserving young lady who received an 83% on her high school exam.
Since she was little, Palak Tiwari has been interested in performing.
Additionally, an animal lover, Palak Tiwari keeps a dog and a cat named Mufasa as pets.
Palak Tiwari enjoys exercising and taking care of her body.
Palak Tiwari earned her Bachelor of Arts degree and graduated with a psychology degree.
In 2021, Palak Tiwari made her acting debut in the film Rosie-The Saffron Chapter.
Palak Tiwari's mother Shweta Tiwari took care of her following her parent's divorce.
Palak Tiwari enjoys listening to and watching Hindi music videos.
Bijlee Bijlee, a recent song by Palak Tiwari, has more than 260 million views.
Social Media
Frequently Asked Questions