Mallika Sherawat | Biography, Affairs, Struggles, Movies

Faraz Shaikh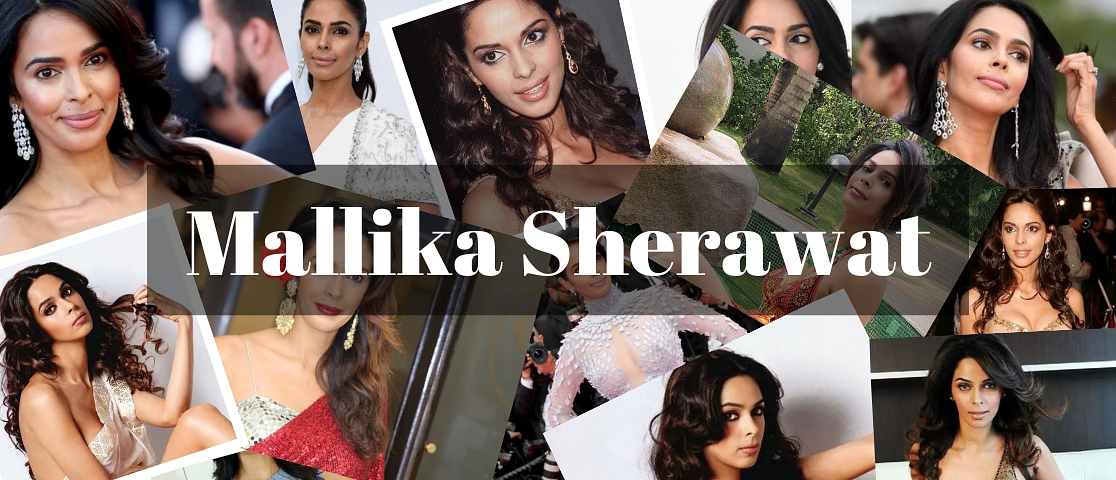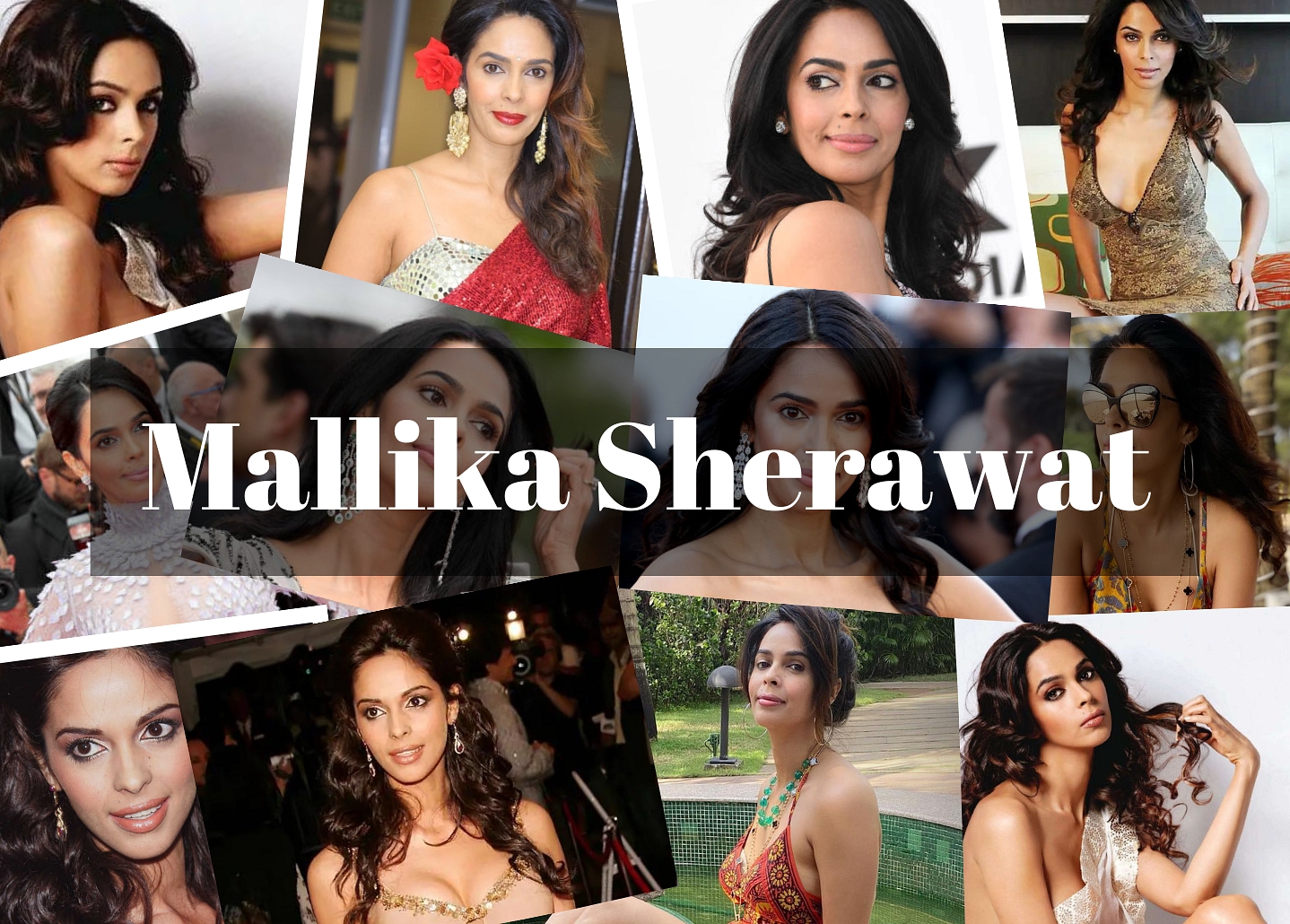 Mallika Sherawat's Biography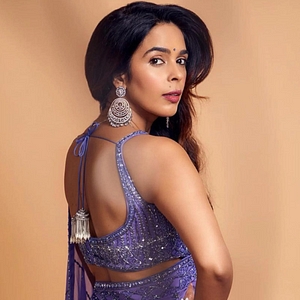 Mallika Sherawat is an Indian model and actress who was born in Rohtak, Haryana. The fearless and stunning actress Mallika Sherawat hails from a Jat family in Haryana's Hisar region. Reema Lamba is her actual name. She changed her name to Mallika, which means the empress, in order to avoid being confused with the other 'Reema' in the business. Her mother's maiden name is Sherawat. Since Mallika Sherawat comes from a very traditional family, she encountered many challenges early in her career. Mallika Sherawat family later supported her choice of career, though, and accepted it. Mallika Sherawat began her career as a model, appearing in a number of televised commercials. Later, with the film Jeena Sirf Merre Liye (2002), she made her Bollywood debut.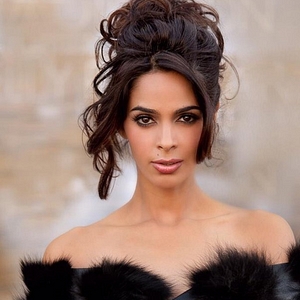 Mallika Sherawat appeared in the movie Khwahish in 2003, which helped her become well-known. Later, she appeared in the movie Murder (2004), which earned her a Zee Cine Awards nomination for Best Actress. One of the year's biggest hits, the movie. Mallika Sherawat costarred with Jackie Chan in the Chinese movie The Myth in 2005. Mallika Sherawat appeared in movies such as Pyaar Ke Side Effects (2006), Aap Kaa Surroor (2007), Welcome (2007), Ugly Aur Pagli (2008), Maan Gaye Mughal-e-Azam (2008), and others in the years that followed. In 2010, Mallika made her Hollywood debut in the movie Hisss, starring opposite actor Irrfan Khan. After that, she appeared in the Hollywood movie named Politics of Love (2011). Mallika gained international recognition for her acting abilities and performances, and she has appeared in a number of Indian and American television programmes.
Talk To Similar Celebrities
Mallika Sherawat's Family and Mallika Sherawat's Education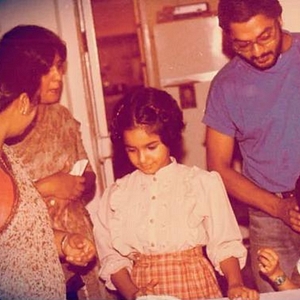 Mallika Sherawat was born on 24 October 1976. Mallika Sherawat's age is 46 years as of 2022. Mallika Sherawat's Zodiac sign is Scorpio. Mallika Sherawat is from Rohtak, Haryana, India. Mallika was born into the family of prominent Jat philanthropist Seth Chhaju Ram, and her father is Mukesh Kumar Lamba. Mallika Sherawat's Mother's name is Santosh Sherawat. Mallika Sherawat does have a sibling Vikram Lamba. To avoid confusion with other actresses named Reema, she chose the screen name Mallika, which means empress. Her mother's maiden name is Sherawat. Because of the support her mother has given her, she has stated that she uses her mother's maiden name. Sherawat's family initially opposed her decision to pursue a career in film, but they have since come around and both of them are now on good terms.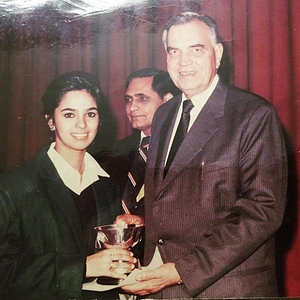 Mallika Sherawat attended Mathura Road's Delhi Public School. She graduated from Delhi University's Miranda House with a degree in philosophy. Mallika Sherawat claimed, in the early years of her career, to come from a very traditional small-town family and to have encountered many obstacles in doing so. Sherawat's family has refuted this, claiming that it was fabricated by her to give her the appearance of a country girl who achieved success in Bollywood. Mallika Sherawat is one of the few Bollywood celebrities attempting to break into Hollywood. When she first started her career, she claimed that she was from a small, conservative town family and that she had to overcome many obstacles from them in order to pursue her career. Her family denied this and claimed that she made up the story. She was allegedly married to a Jet Airways pilot.
Mallika Sherawat's Affairs and Relationships
Mallika Sherawat - Cyrille Auxenfans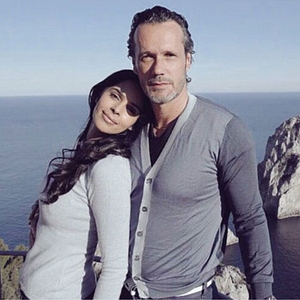 Mallika Sherawat's boyfriend is a real estate mogul in Paris, France, and goes by the name of Cyrille Auxenfans. According to rumours, Cyrille Auxenfans and Mallika Sherawat first connected through mutual friends in Paris, and since then, Cyrille has fallen head over heels for the actress. Additionally, it's been said that on Valentine's Day, Cyrille Auxenfans went overboard with his romance and gave Mallika Sherawat a high-end luxury vehicle. Cyrille wanted his girlfriend to experience life as a princess. After going public on Instagram and even bringing the handsome French tycoon to Mumbai, Mallika sparked rumours that the two were dating.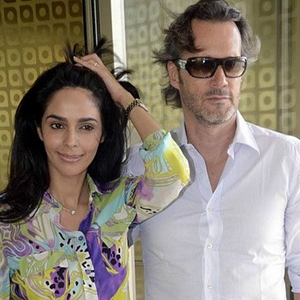 Mallika Sherawat is once again making headlines, this time for an alleged eviction notice that was allegedly served to her and her 'partner' of two years, Cyrille Auxenfans, a French tycoon. The couple allegedly owes close to 80,000 euros (roughly Rs 61 lakh) in unpaid rent, and a French court will rule on the dispute this week, according to reports that appeared on French, British, and Indian news portals in recent days. In a statement, Mallika reportedly refuted all of these allegations, claiming that she didn't own or rent an apartment in Paris and that she had no idea why her name was being attached to the case. The former actress claimed that she didn't even know the lawyer, despite reports citing him as denying the couple's financial woes. In addition to denouncing these rumours, Mallika claimed that Cyrille Auxenfans who is rumoured to be her husband was merely a 'friend.' She questioned why her personal life was being brought up in the conversation and stated categorically that 'Cyrille is not my husband.'
Mallika Sherawat - Karan Singh Gill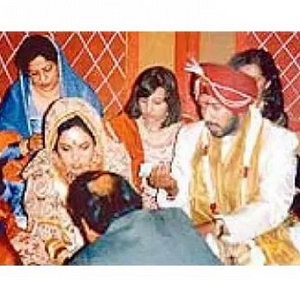 In 1997, Sherawat married Delhi-based pilot Karan Singh Gill during her brief career as an air hostess. After that, she got a divorce. She concealed her marriage because the stigma of divorce would have prevented her from becoming successful in Bollywood. Due to her involvement in Bollywood and Hollywood, actress Mallika Sherawat has become one of the most talked-about figures in the entertainment world. In 1997, Sherawat married Delhi-based pilot Karan Singh Gill during her brief career as an air hostess. Because the stigma of divorce would have prevented her from succeeding in Bollywood, she concealed her marriage.
Mallika Sherawat's Career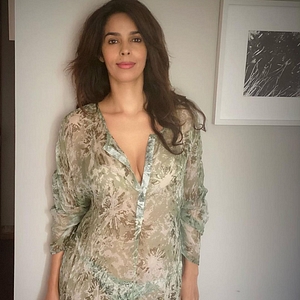 Mallika Sherawat began her career as a model. She appeared in television advertisements for BPL featuring the legendary Amitabh Bachchan and Santro with Shahrukh Khan. Mallika Sherawat also appeared in the music videos for 'Maar Dala' by Nirmal Pandey and 'Lak Tunoo' by Surjit Bindrakhia. Mallika Sherawat made her film debut in Jeena Sirf Merre Liye, where she played a minor role (2002). She was given this credit under the name Reema Lamba, which she changed to prevent confusion with another actress of the same name. She gained notoriety, though, thanks to the 2003 movie Khwahish. The movie, which was based somewhat on Erich Segal's Love Story, did well. Mallika Sherawat travelled across borders for the first time to work on the Chinese movie The Myth (2005), which also starred Jackie Chan. More of the actress was viewed by local audiences in films like Pyaar Ke Side Effects (2006), which also starred Rahul Bose. The public and critics both enjoyed romantic comedy. She also made appearances in Shaadi Se Pehle (2006) and Darna Zaroori Hai (2006). She made a special appearance in the song 'Mayya Mayya' from the critically praised movie Guru (2007).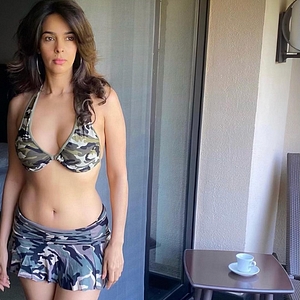 But neither of her 2008 films Ugly Aur Pagli or Maan Gaye Mughal-e-Azam could make the box office cash registers ring. Sherawat nevertheless continued to act in Hindi movies and even appeared in a few Tamil and Kannada movies. She also composed unique 'item songs' for different motion pictures. Mallika Sherawat was once more spotted in the Jennifer Lynch and Irrfan Khan-starrer Hisss (2009), a Hollywood production. The independent co-production between India and the United States is based on the Naga legend. She starred in Politics of Love (2011), also known as Love, Barack (2011), a Hollywood production directed by William Dear. She appeared alongside American singer Bruno Mars in his parody of 'Salt-N-Pepa Whatta Man' for the humour website Funny or Die in 2012. Mallika Sherawat believes that if she can defy convention to pursue her dreams from Hisar to Mumbai to Hollywood then any girl can. She last made an appearance in the movie Dirty Politics (2015).

Mallika Sherawat's Best and Upcoming Movies
Murder
Under the banner of Vishesh Films, Mahesh Bhatt and Mukesh Bhatt have produced a number of Indian thriller movies titled Murder. Anurag Basu directed the first movie, which came out in 2004, Mohit Suri directed the second one, which came out in 2011, and Vishesh Bhatt directed the third one, which came out in 2013. It's been reported that a fourth movie, currently titled Murder 4, is in the works. Simran (Mallika Sherawat) begins dating her ex-boyfriend Sunny extra-maritally (Emraan Hashmi). Sudhir Sehgal (Ashmit Patel), Simran's husband, begins to question his wife and follows her with a detective. As a result, Sudhir learns that Simran is having an affair, while Simran discovers that Sunny is a womanizer with a Radhika-named girlfriend. Sunny is killed by Sudhir, who then buries the body. In the police station, Radhika makes a report about her missing boyfriend. A few days later, Sudhir continues to see images of him that appear to show him burying Sunny's body. He discovers that the body disappears as well.

Sunny is revealed to be alive in a sudden turn of events. It is revealed that Sunny, with Radhika's assistance, planned the entire scenario—from starting the relationship to inciting Sudhir to fight—in advance. In order to continue his relationship with Simran, Sunny wanted Sudhir to be put behind bars. Sunny separates Simran from the group and pursues her into a jungle, where Sudhir shows up and the two start to fight. After Sudhir defeats him, Sunny departs after observing the couple together and what appears to be their realization of their love for one another. However, Sunny uses a shovel to sneak up on Sudhir and shoots him in the back as a policeman arrives just in time. To lead a happy married life, the couple reunites with the love they developed on the strong foundations of the test of mutual support and understanding.

Guru (Special appearance)
Gurukant Desai, a villager, arrives in Bombay in 1958 and rises from the streets to become the GURU, India's richest man. A schoolteacher in India has a son named Gurukant, but the child fails to live up to his high expectations. When Gurukant grows up, he is unable to find decent work in India and travels to Turkey, where he finds work. When he returns to India, he wants to start his own business but is unable to do so due to a lack of funds. So he does some research, meets Sujata, the wealthy man's daughter named Jignesh, and marries her.

Mallika Sherawat captivated the audience with her quick moves in the 'Guru' song, 'Mayya Mayya,' which remains one of the best belly-dancing performances by a Bollywood actress to this day. Tell her this, and she will be overjoyed. 'The film gave me one of Bollywood's most iconic songs, 'Mayya Mayya,' which became a rage across the country.' 'It's still one of the most requested songs at festivals and events,' she says. Mallika Sherawat co-starred in Mani Ratnam's 'Guru,' alongside Abhishek Bachchan in the title role. Mallika expressed gratitude to the film's crew. 'Guru will always be very special to me and near and dear to my heart.' I was fortunate to have worked with legends such as Mani Ratnam, Rajiv Menon, and AR Rahman so early in my career. 'I will be eternally grateful to Mani Ratnam sir for casting me,' Mallika Sherawat exclaims.

Welcome
A man falls in love with a beautiful woman, only to learn that her brothers are gangsters. Uday Shetty, an underworld Don, is looking for a groom for his sister Sanjana. However, no one wants to marry her because of his underworld connections. Majnu Bhai, another Don who considers Uday to be his older brother and Sanjana to be her younger sister, meets Rajiv and believes he is a potential groom for her, and he wants his uncle Dr Ghungroo to marry Rajiv to Sanjana. Rajiv and his family go on a secret vacation to escape the underworld, where he meets Sanjana and they fall in love. It's too late for Rajiv to discover the truth about Sanjana's family. Uday and Majnu want Rajiv to marry Sanjana, but Dr. Ghungroo is opposed. More importantly, RDX, the godfather of the underworld, is about to arrive for the celebrations, and his word means a command to everyone. The sister of two mafia dons falls for a simpleton. As a result of the confusion, a hilarious drama develops.

Time Raiders (Chinese film)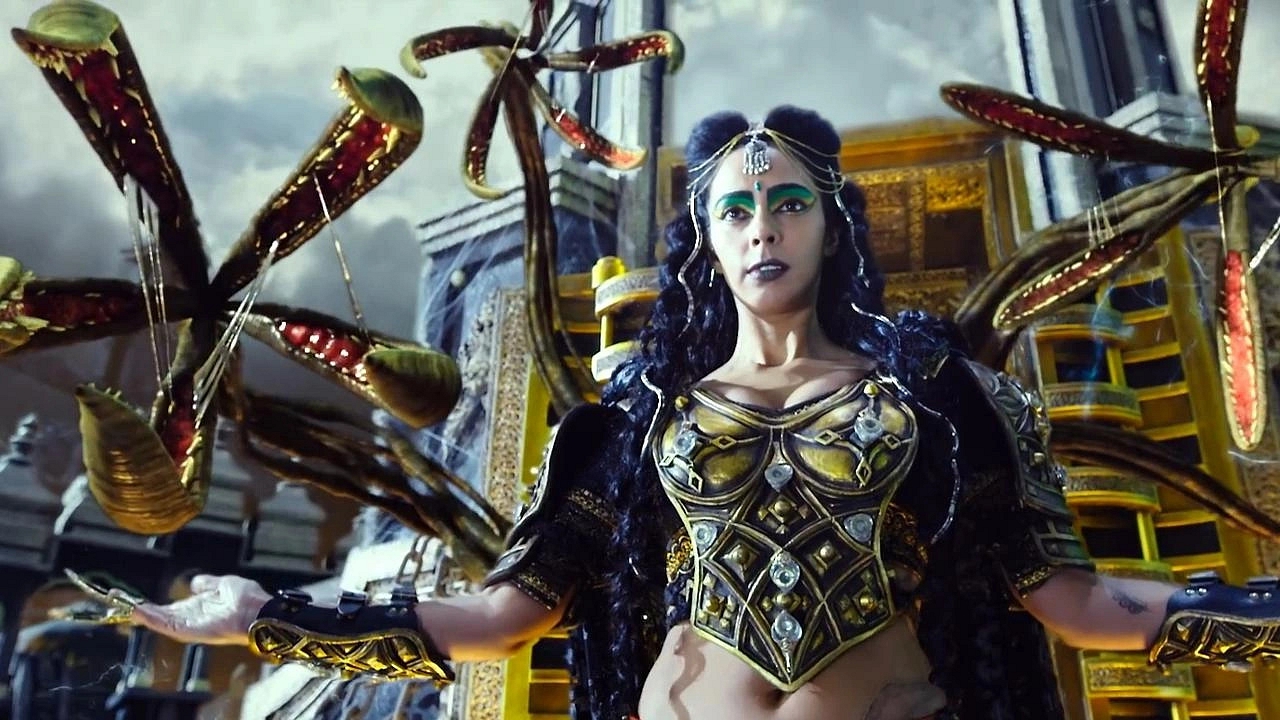 An ancient being must be stopped from wreaking havoc on the world by a tomb raider and a warrior. A writer looking for inspiration turned to Wu Xie, the owner of an antique store, who was getting ready to leave the city. Before leaving, Wu spoke for the first time about his strange family legends of tomb raiding and related odd happenings. They hired a group of grave robbers to go to ancient city ruins, into the queen's mausoleum, which is situated in the ancient city of underground, where they found the king mu and the queen asking the immortal truth. This was done because they occasionally had access to their family due to a special bronze ware that was traced back and discovered buried in the basin of northwest China's west country. After hearing Wu's tale, the writer was surprised to learn that there were many unanswered questions. Wu had claimed that this was a fantasy, but was it also a terrible truth that was more nuanced? A legacy of Wu's that became the unsolvable riddle of Wu.
The Myth (Chinese film)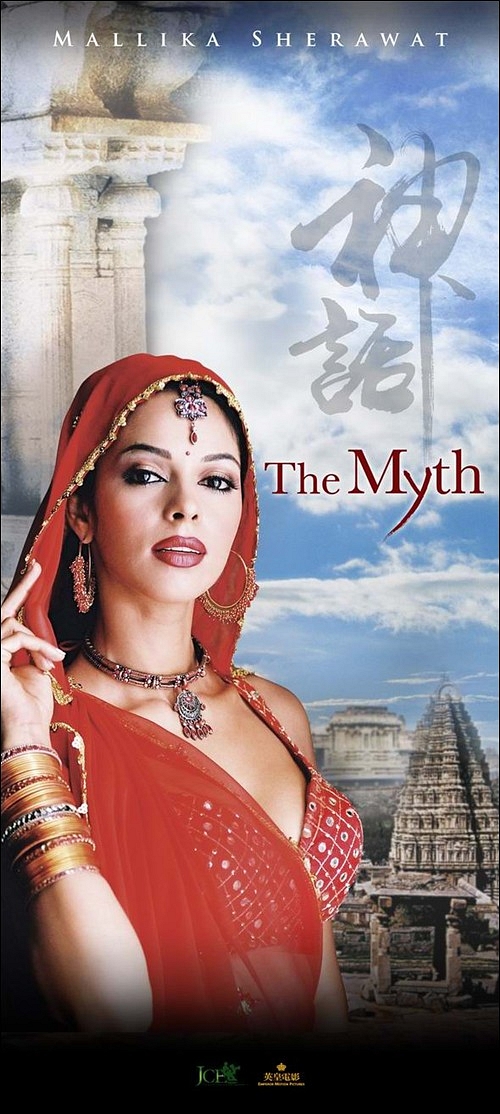 Jackie Chan, Tony Leung Ka-fai, Kim Hee-sun, and Mallika Sherawat star in Stanley Tong's 2005 Hong Kong-Chinese fantasy-martial arts adventure film The Myth. General Meng Yi (Chan), who is based during the Qin dynasty, is given the task of escorting Ok-Soo, a Korean princess, back to China to work as a concubine for Qin Shi Huang in an effort to improve diplomatic relations. A Korean warrior who appears to be her fiancé tries to take her back along the way, but Meng Yi saves her. While Ok-Soo attends to his wounds, Meng Yi shields Ok-Soo on their return trip. She starts to feel something for him during this process, but Meng Yi, who appears to feel the same way about her, pulls back, reminds her of her goal of becoming a concubine in the best interests of her people, and successfully completes his mission. Later, the Qin emperor falls gravely ill and orders Meng Yi to seek out the only thing that can save him—the elixir of immortality. Meng Yi secretly confesses his feelings to Ok-Soo before departing, saying, 'My heart belongs to you forever,' and Ok-Soo makes a promise to be there for him when he gets back. On the orders of the cunning prince and chancellor, rebels ambush the guards who are accompanying the elixir. Nangong Yan, Meng Yi's deputy, receives the elixir from him before Meng Yi perishes in the ensuing conflict. Despite the fact that Nangong Yan is able to deliver the elixir to the emperor, the prince and chancellor trick him and Ok-soo into drinking it in order to test its potency and sentence them to imprisonment in the Qin prison.
Dasavathaaram (Tamil film)
A scientist wants to prevent the misuse of a bioweapon after realising its risk. He has to work against the clock to avert a potential catastrophe after the vial unintentionally makes it to India. Govind K. Somaiyya, a biotechnologist with a base in the United States, describes a story of religious conflict in India before the advent of Jesus and Allah from a stadium. Worshipers of Bhagwan Shri Shiv and Bhagwan Shri Vishnu engaged in this conflict, with followers of the latter being executed. President George W. Bush now makes significant investments in biological research after 9/11, but things spiral out of control when a vial containing a lethal chemical is unintentionally sent via courier to Tamil Nadu, India. Govind must overcome great obstacles in order to recover it, including a deadly CIA agent named Chris Fletcher, a murderer named Jasmine, RAW Officer Pranab Kundu, and a martial artist from Tokyo.
RK/Rkay
RK is a director who also performs the role of Mahboob, the main character, in a new movie. It's a cute movie that could be considered a tribute to 1960s cinema. People close to him are unsure of RK's motivations for making this movie. When editing starts, RK has the sinking feeling that this movie won't work out and that he has really messed up this time. His nightmares foretell impending catastrophe. Sure enough, RK receives a call from the edit room one afternoon informing him that a terrible incident has occurred. Mahboob has fled and left the movie. Nobody can really comprehend his reasons for leaving or his travel plans. However, he is no longer present in the rushes and is also absent from the film negative. The truth is that Mahboob was escaping his assassins when he mysteriously left the movie and entered our world. Mahboob has no idea where he is from or that he is any different from people around him when RK finds him and brings him home. He's told to go slowly. So that RK can finish his movie, they must persuade him to return to the picture.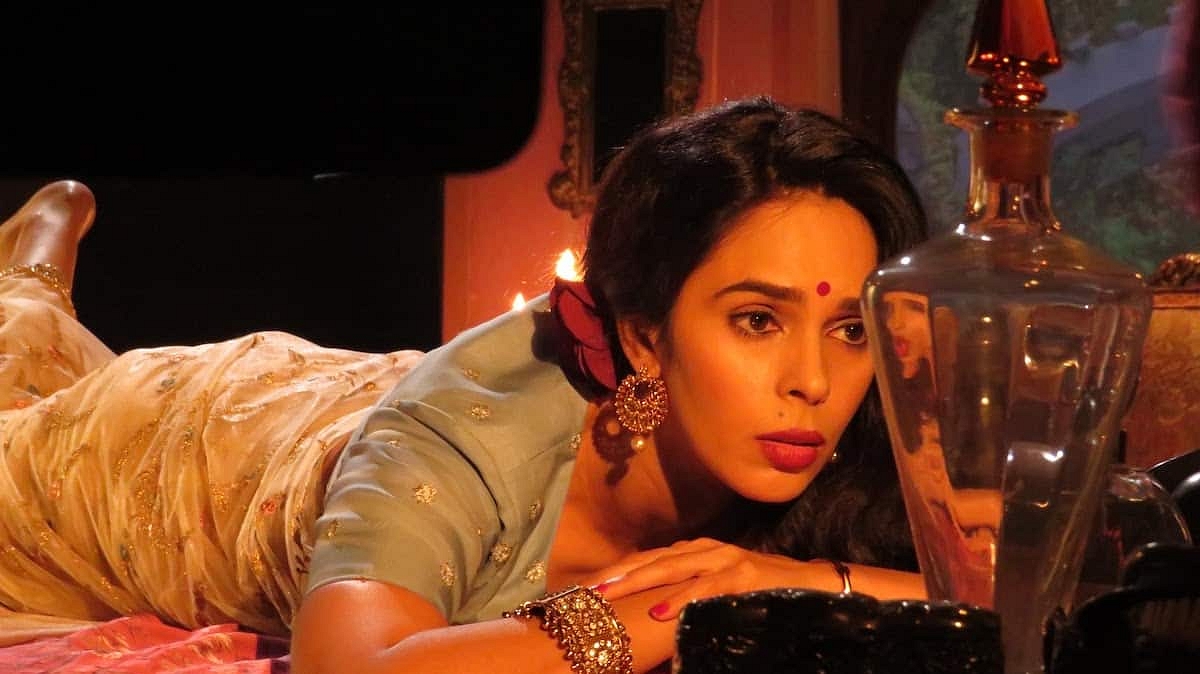 RK/Rkay met all the necessary requirements for a successful movie. drama, a large cast, and most importantly, actors. The movie was lacking salt, though. The movie's writer and director, Rajat Kapoor, also known as RK, gives his fictional creations life. The majority of them are diametrically opposed to who he really is. However, Mahboob Alam is one of his most challenging yet captivating creations. The parallel life we were discussing starts when he comes to life. The diva Mallika Sherawat will make a long-awaited return to the big screen with Rajat Kapoor's upcoming film RK/Rkay. The actress will be seen as Gulabo in this quirky behind-the-scenes drama. Gulabo is looking for the movie's missing hero, and her search has led her to the Bandra station.On July 22, 2022, the movie will be released in theatres. Mallika Sherawat, Kubbra Sait, Ranvir Shorey, Manu Rishi Chadha, Chandrachoor Rai, Abhijeet Deshpande, Abhishek Sharrma, Grace Girdhar, and Vaishali Malhara all play significant roles in the Priyanshi Films-produced movie.

Mallika Sherawat's Career Timeline
Mallika Sherawat's Struggles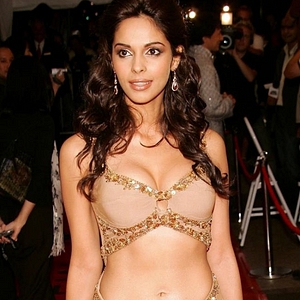 Actress Mallika Sherawat, whose movie Murder caused a sensation in the Bollywood industry, is currently very busy promoting her upcoming movie RK-Rkay. Mallika Sherawat has recalled the times when she was struggling during this. which their suffering has deepened. Mallika Sherawat will make her first significant return to the big screen in a very long time. His upcoming movie RK-trailer RK's was recently released as well. When I came to Bombay to begin my film career, I had to overcome a lot of obstacles, Mallika Sherawat recalled in a media interview for the promotion of this movie. As a result, my family abandoned me and stopped being my support system. which was among my greatest losses. In addition to this, I've lost touch with some of my closest friends since moving to Hollywood. You can probably guess how many sacrifices I have made for my film career given the circumstances.
Mallika Sherawat Controversies
Actress Mallika voiced her displeasure over the rising number of rape cases in India during a media Q&A at the special screening of 'Daas Dev,' saying that instead of being the home of Mahatma Gandhi, the nation has turned into one of gang rapists.
In the movie Dirty Politics, the deceased actor and Mallika played characters. Known for her bold on-screen persona, she responded, 'I was not at all comfortable, but he made me comfortable,' when asked how she felt while performing bold scenes with Om Puri. Diry Politics, which was directed by K.C. Bokadia, is said to be based on the Bhanwari Devi sex scandal.
She claimed to have lost several roles because she wouldn't have an intimate relationship with actors off-camera in a 2018 interview. She had made it clear that she is a proud, headstrong woman who finds it difficult to give in.
At Cannes in 2018, Mallika Sherawat made an impression. The Murder girl locked herself inside a cage as part of the Lock-Me-Up campaign. She claimed that she committed the act to raise awareness about forced child labour and human trafficking.
The actress said in her opening remarks about her performance, 'Being locked in a cage, I wanted to drive home the imagery of how young girls who are being trafficked are trapped in a small 12x8 foot room. These helpless victims must live and survive on their own. Every minute, a woman experiences abuse with no chance of improvement.
Mallika Sherawat's Networth and Income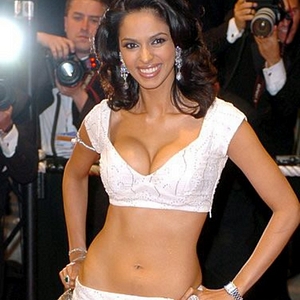 The amount of assets that exceed liabilities is referred to as net worth. Cash, real estate, and anything else of value are examples of assets. It is the value of everything you own less everything you own. Net worth is not calculated on a yearly basis. So, how much is Mallika Sherawat currently worth?

Mallika Sherawat has a total net worth of 15 million dollars, or 113 crore rupees in Indian currency (i.e. One Hundred Thirteen Crore INR). She earns the majority of her money by endorsing brands. One of the paid actresses in India is Mallika Sherawat. Her primary sources of income are films, brand endorsements, stage performances, and her own makeup line, Kay. Mallika Sherawat's salary per month is around 25 lakhs.
Mallika Sherawat's Awards and Achievements
Gotham Screen International Film Festival Awards
2011 Winner Special Jury Mention Best Actress Hisss (2010)
2008 16th Annual Diversity Awards Renaissance Artist Award
2015 23rd Kalakar Awards International Youth Icon Award
Mallika Sherawat Interesting Facts
Mallika Sherawat worked as an air hostess before entering the world of Bollywood.
Mallika Sherawat's father desired that she become an IAS officer, but she had always wanted to be an actress.
Mallika Sherawat appears in Bruno Mars 'Whatta Man' parody video.
Mallika Sherawat was granted honorary citizenship of the city of Los Angeles in 2009.
Mallika Sherawat made her Hollywood debut in the film 'The Myth,' opposite Jackie Chan.
Mallika Sherawat married Karan Singh Gill for one year (2000-2001).
Social Media
Frequently Asked Questions