Your entry has been submitted!
Mobile number already exists, you have already submitted your entry!
King Rapper MTV Hustle Biography Family Career Best Songs Album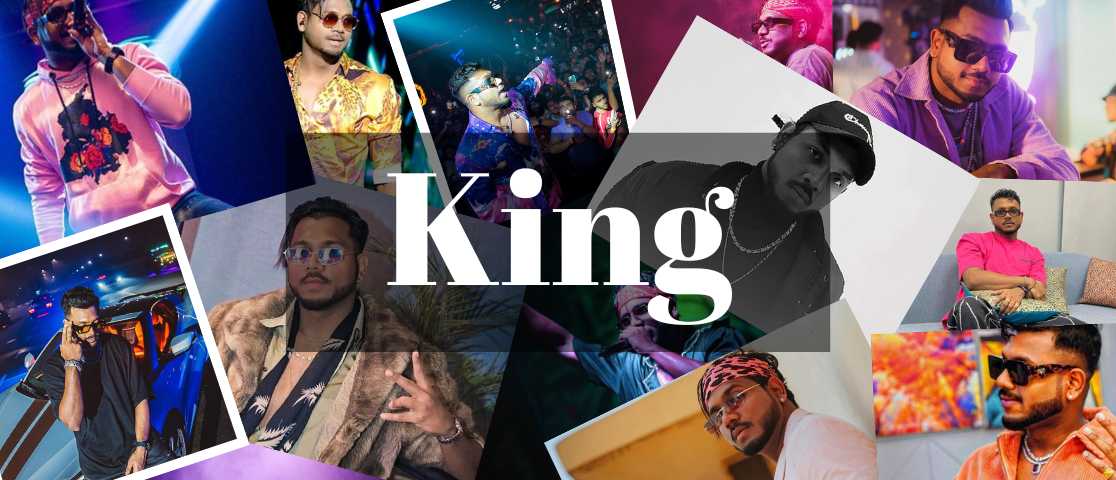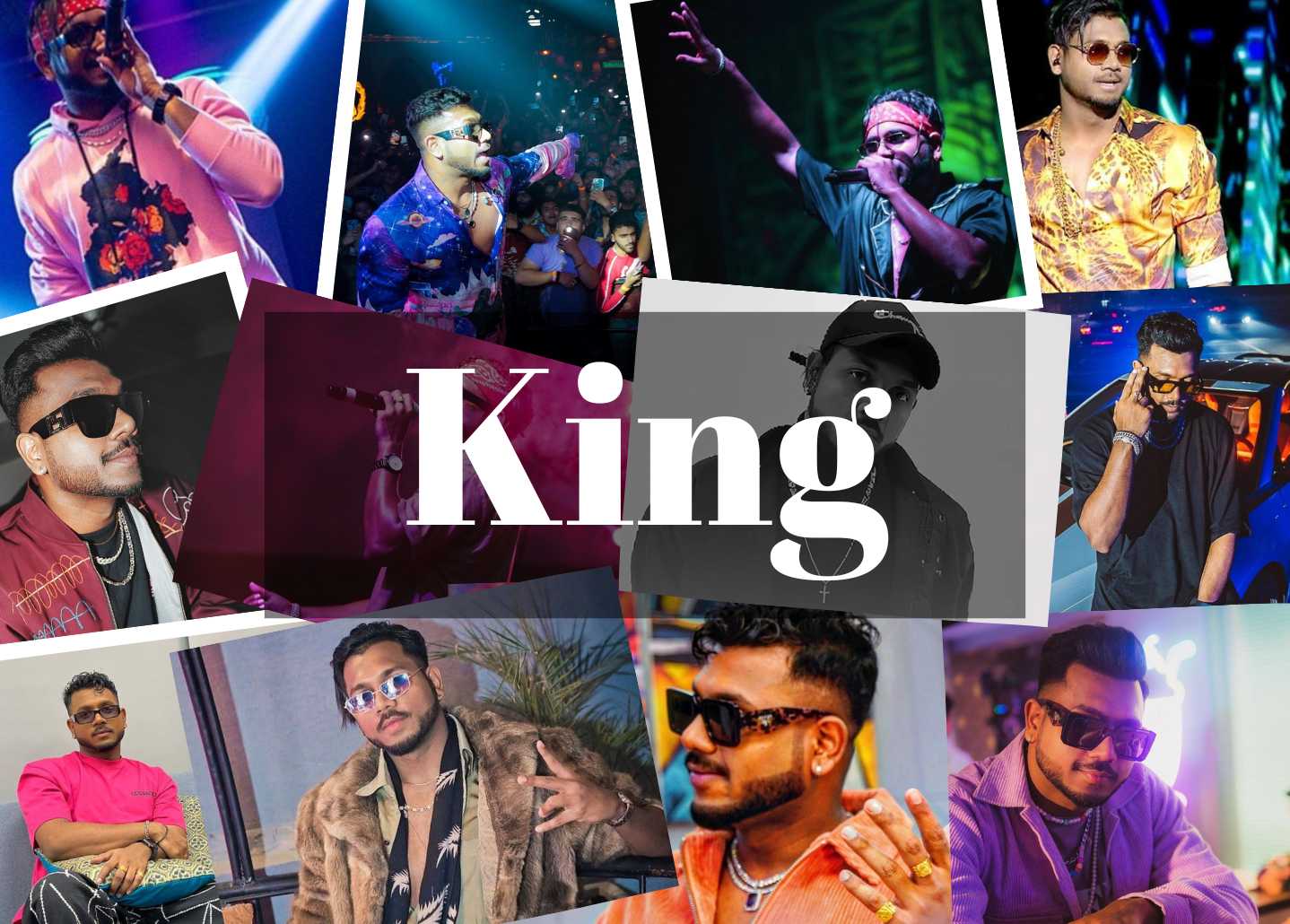 | | |
| --- | --- |
| King Rapper | Details |
| Profession | Musician |
| Celebrity Type | Rapper, Singer |
| Age | 24 years as of 2022 |
| Date Of Birth | NA |
| Zodiac Sign | NA |
| City | Uttar Pradesh, India |
| Nationality | Indian |
| Height | 6 feet 0 inches |
| Weight | 75kgs |
| Notable Work | Tu Aake Dekhle, Gumshuda, Oops, Maan Meri Jaan |
| Net Worth in rupees | Rs 12 Crores |
| Net Worth | $1.5 million |
| Instagram | @ifeelking |
| Twitter | @ifeelkingog |
Biography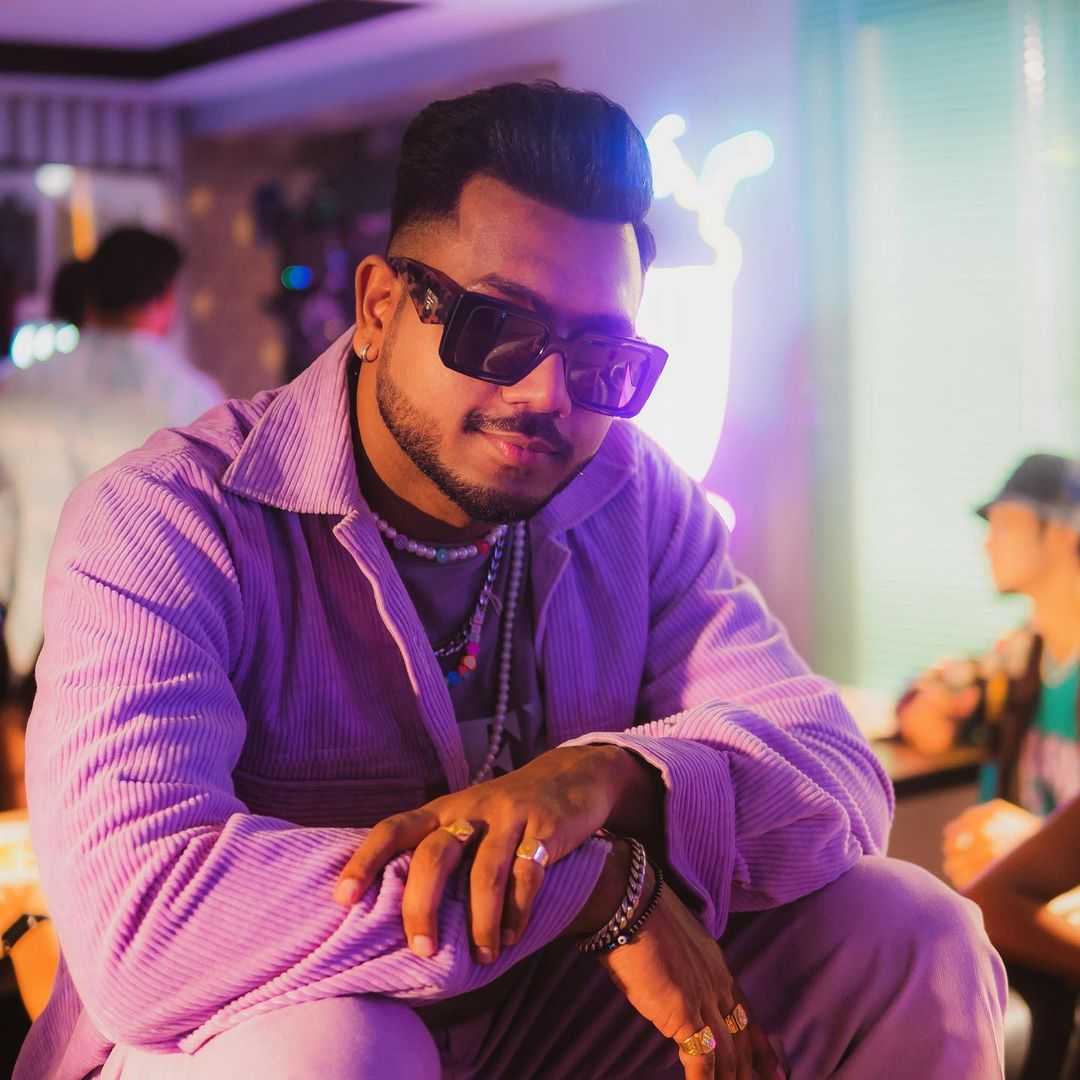 Singer, the rapper, and songwriter King, also known as King Rocco, is from India. In 2019, he was one of five finalists on the MTV reality show 'MTV Hustle.'

King's professional life began in 2019 with the premiere of the television program MTV Hustle. King performed for Raftaar, Raja Kumari, and Nucleya on this television program. King is from New Delhi originally.

The 2019 MTV Hustle fame Rapper and singer King, also known as King Rocco, and aka Badnaam Raja, is well-known in India. King's real name is Arpan Kumar Chandel. The musician got his musical career off to a very early start. King Hustle was a contestant in MTV Hustle 2.0.

Arpan, also known as King Rocco, was born in New Delhi, the nation's capital. He had dreams of becoming a successful rapper since he was 8 years old. He eventually achieved his dream and had great success with his YouTube channel.
Age
King is a well-known, highly regarded, and adored Indian rapper and singer. King rapper's age is 24 years as of 2023.
Family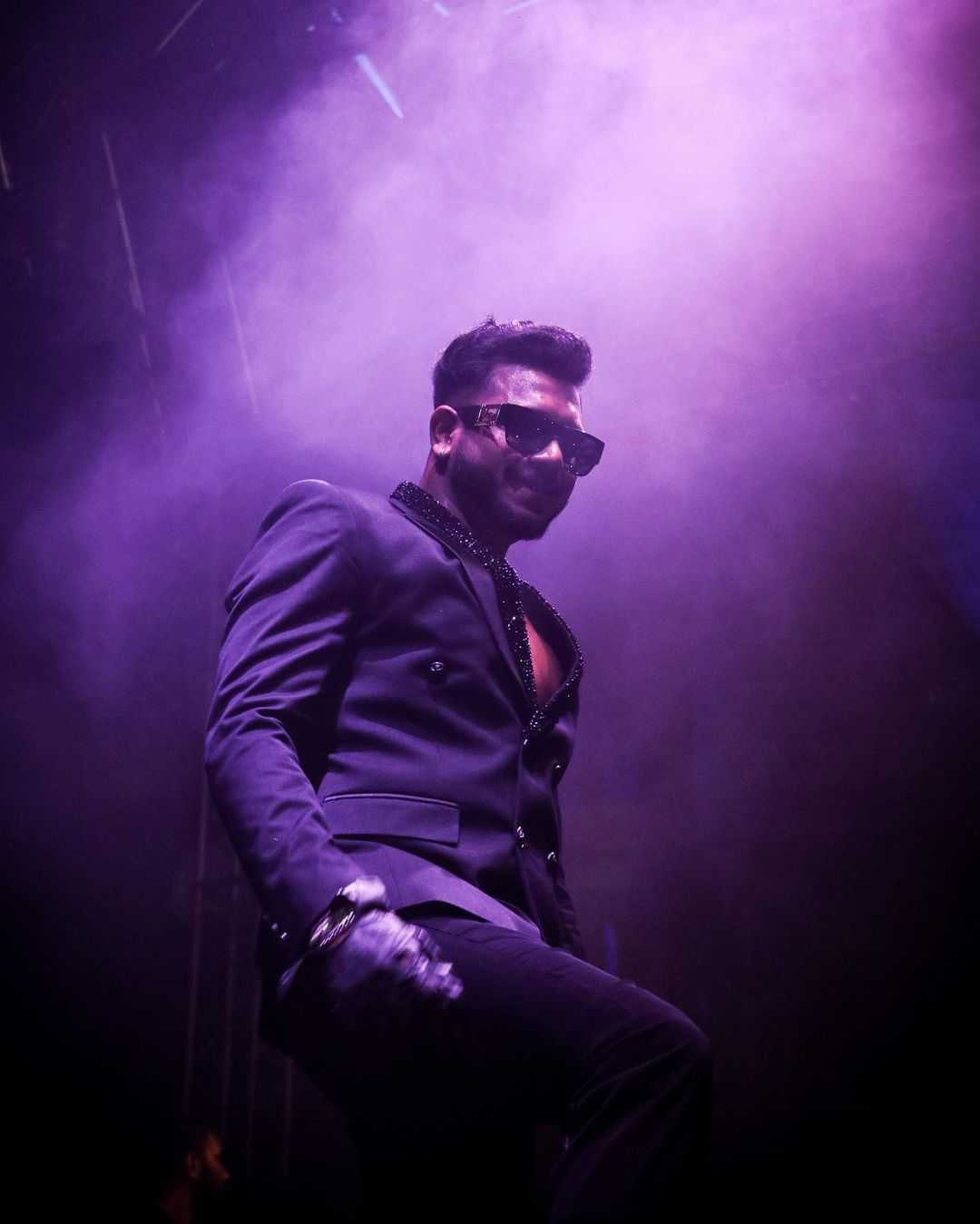 King was born in the year 1998. King's age as of 2022 is 24 years. King's zodiac sign is Aries. King is from Uttar Pradesh, India. King's father's name is Ashok Chandel and his mother is Rani Chandel. King Rocco was born and raised in Uttar Pradesh.

Arpan Kumar Chandel is King Rapper's real name or birth name. He goes by the stage name King Rocco.

He used YouTube to showcase his talent, and he was later successful. The 2019 MTV Hustle fame Arpan Kumar Chandel, also known as King Rocco, is a well-known Indian rapper and singer. The artist began his musical journey at a young age. Arpan Kumar Chandel is the real name of King.

Education
As an ambitious young man, King dreamed of pursuing a career in rapping since his elementary school days, specifically his eighth grade.

Chandel attended New Delhi's Vinay Marg Navyug Secondary School. King attended Dyal Singh College, New Delhi. He dropped out of college while pursuing a degree in Bachelor of Arts in order to pursue a career in rapping. King did his schooling at a government school.
Girlfriend and Relationships
Although the singer has not confirmed it, it is assumed that he is single. If King Rocco is in a relationship, he hasn't yet made it official as he is trying to concentrate more on his career. King Rocco, also known as Arpan Kumar Chandel, is single and unmarried.
Song and Career
King posted his rap videos on various social media profiles while he was still in school. He started his YouTube channel 'King Rocco' in 2012 and uploaded his first 'Boombass' video in 2015. King released his debut music album, 'Circumstances,' on October 5. 'She Know,' 'Purple Grime State,' 'The Division,' and 'Clearly now' are a few of the songs that were released under the album. In 2019, he tried out for the reality show 'MTV Hustle.' King auditioned digitally and sent his rap videos to the MTV Hustle creators.

King was then chosen for the final audition, which was judged by Raftaar, Raja Kumari, Nucleya, and Naezy, four well-known Indian rappers. At the audition round, King sang the song 'Mai Khoya Rahu,' and with his performance, he became the primary candidate chosen from the top 15 contestants. He was one of the show's top five contestants. In 2020, he released the music album 'The Carnival,' which included songs like 'Dracula,' '90s,' 'Mafiia,' 'Let The Eyes Speak,' 'IICONIC,' and 'Tu Aake Dekhlé.' During the same year, he released another album titled 'Heartbreak, Made Me Do It.

Rider Anthem 2.O
At India's largest riding festival, India Bike Week, held in Vagator, Goa on December 2–3, 2022, PETRONAS Sprinta, the premium motorcycle oil brand from PETRONAS Lubricants (India) Pvt. Ltd. (PLIPL), unveiled its updated Rider Anthem.

The catchy rap song Rider Anthem 2.0, written and performed by Bollywood rapper King, is based on the slogan Power up with PETRONAS Sprinta. The original Rider Anthem, which featured Bollywood singer Arjun Kanungo, generated a lot of discussions last year, and it is anticipated that this rap version will deepen the relationship with the bike community.

The two days of the celebration of the Riding community's passion, thrill, and fraternity saw passionate participation from all over the nation in a wide range of events. In the meantime, hundreds of bikers who attended the two-day event took part in a unique competition run by PETRONAS Sprinta. They had a chance to win the grand prize—a motorcycle and other premium goods—in the competition.
Nick Jonas Collaborates With King
A new version of the Hindi hit Maan Meri Jaan is out and it features English vocals from US singer Nick Jonas and is called Maan Meri Jaan (Afterlife). The song, which was released on March 10th, is receiving a lot of love from Nick's Indian fans.
While King sings the majority of the Hindi lyrics, Nick has lent his voice to some steamy English lyrics. Yeah, this is how it starts, your body in my arms/ Running right through my veins, all the way up to my heart," sounds Nick's portion in the song.
Best Rap Songs List
Maan Meri Jaan
Oops
Tu Aake Dekhle
Gumshuda
She Don't Give A
Gold Digger
Badnaam Raja
Fantasy
90s
No Loss
Casanova
Shaamein
Rocco Albums
Mashoor
Heartbreak – Made me do it
The Carnival
The Gorilla Bounce
King Mashoor Album Songs
Maahaul
Fantasy
Umar 73
Akeli Awara Azad
Ghumshuda
I know You
Going Bad
Outta My mind
Gold Digger
Moment Hai
Heartbreak Album Songs
Mood
Tere Naam Pe
Fosure
Banjarr
Dur Kyun
Aarzoo
Mirza and Ghalib
Obsession
The Carnival Album Songs
She Dont Give a
Thoda Samjha Karo
Dracula
90s
Mafia
Let The Eyes Talk
Iconic
Tu Aake Dekhle
The Gorrilla Bounce Album Songs
Picasso
Blanko
Saloot
Godfather
Casanova
Shaamein
Koo Koo
Desi Dan Bilzerian
Mai Bas Kehti Nahi
Era
Tera Hua Na Kabhi
Khwabeeda Songs
Baazi
Ektarafa
Sinner
The Campagne Talk
Rapper TV Shows
MTV Hustle 2.0
MTV Hustle is the country's first rap/hip-hop reality show. Aspiring rappers compete for the title of India's biggest hip-hop star. Season 1 debuted on August 10, 2019. Raftaar, Nucleya, and Raja Kumari were the judges. Gaelyn Mendonca hosted the show, which aired on MTV India and is now available on Voot. In Season 1, 40 auditionees were chosen from online registrations for studio auditions, of which only 15 rappers were chosen to compete against each other. Rappers were evaluated based on their writing, rapping style, and overall performance. M-ZEE-BELLA was declared the winner on October 13, 2019, and EPR was named the runner-up of MTV Hustle Season 1

MTV Hustle Season 2 premiered on September 3, 2022, with Baadshah serving as Judge and Dino James, Dee MC, King, and EPR serving as Squad Boss. Krissann Barretto hosted the show, which aired on MTV India and is now available on Voot. In MTV Hustle Season 2 through Voot Online Auditions, 14 contestants were selected. The four Squad Bosses will train the contestants and judge them based on their talent, performance, metre, technique, musicality, and storytelling after Badshah chooses which squad contestants to place in each squad. Through open voting on the Voot, viewers will also have the chance to participate in the quest to support their favourite performer.

Rapper's Struggles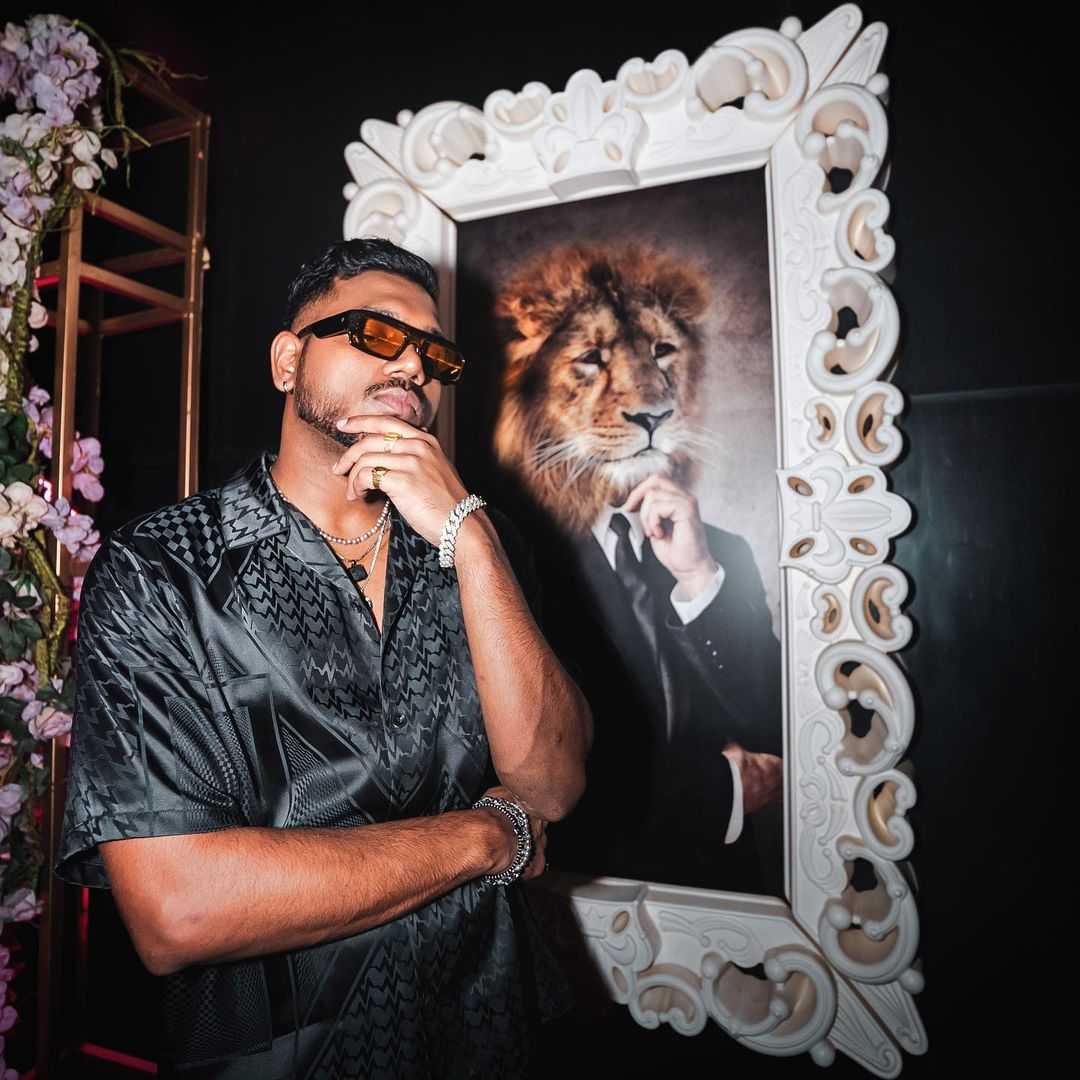 King Rocco also known as Badnaam Raja is a Singer, Rapper, Pop Artist, and popularly known for his singing skills and mesmerising performance. While in class and at school, King posted rap videos on various social media profiles. In 2015, he uploaded his first 'Boombass' video to his YouTube channel, 'King Rocco.' King does not come from a musical or Hip-hop background. King is an Indian singer and rapper who made his TV debut on the MTV Hustle reality show in 2019. MTV Hustle allowed him to perform in front of Raftaar, Raja Kumari, and Nucleya. King currently is originally from New Delhi, India. King is a well-known and much-admired and adored Indian singer and rapper. King rose to prominence as a result of the reality show MTV Hustle.

For the hip-hop artist King, life has come full circle. He began his career in 2019 by competing on the rap reality series 'MTV Hustle,' where he placed among the top five. The performer has now attained the position of squad boss in a series. King described his experience by saying, 'With MTV Hustle, it's been an emotional journey for me. The lessons I took away from this show helped to mould me into the confident, successful artist I am today.''I am really looking forward to it,' King continued, 'and it is a great pleasure for me to return to the show this time to mentor a group of incredibly talented contestants.'

When King Rapper has been questioned about his struggling days, he answered- My difficult times have shaped who I am now. We used to drive great distances on our scooters to buy some nice microphones for recording or some good speakers. We would schedule recording times for 4-5 songs that would last about 30–35 minutes. Every song was captured in a single take. I also appreciated those times. But in the end, it was worth it since we had to fight for the life we have now.

Continuing the same he further added, KingsClan is what keeps him going. They helped him when he had nothing and they continue to help him now that when he has accomplished something. Team Bluprint has always been there for him and is aware of king's needs, so "Bluprint" knows how to deal. Magic happens when you have a management team like this and a fan base like KingsClan.

Rapper's Networth and Income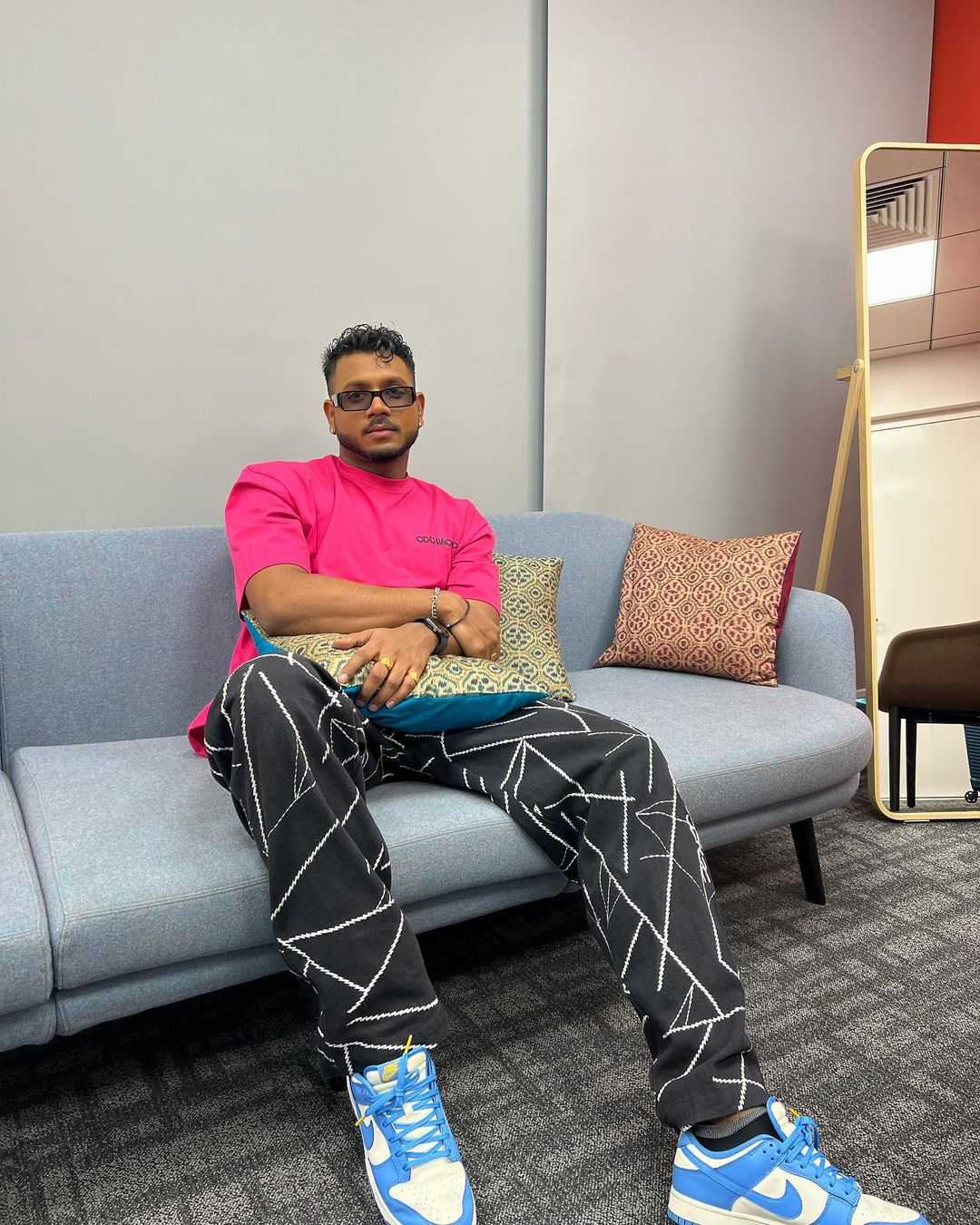 The amount of assets that surpass liabilities is referred to as net worth. Cash, real estate, and anything else of value are examples of assets. It is the value of everything you own. Net worth is not calculated on a yearly basis.

Net worth is determined by deducting all liabilities from all assets. Net worth is determined by deducting all liabilities from all assets. So, how much is King currently worth? King's net worth is estimated to be around 1-1.5 million dollars.

King approximately earns more than 5 lakhs a month. King has more than 3.20 million subscribers on Youtube. The aforementioned details about King's net worth were taken from a number of websites and news articles. The figures on the website are not guaranteed to be entirely accurate.
6 Interesting Facts
Arpan Kumar is the real King Rocco, but he is better known by his stage name. He had considered pursuing a career in rap since eighth grade while he was still in school.
King's debut album, The Carnival, has received over 120 million audio streams since the release of his first song, Boombass.
The song Tu Aake Dekhle has amassed over 150 million streams across all audio digital music services and over 247 million streams on YouTube.
After three episodes of MTV Hustle, he made his debut. King Rocco was given the opportunity to work on Nucleo's album, which will be released in 2020, after the opening performance.
For the hip-hop artist King, life has come full circle. He began his career in 2019 by competing on the rap reality series MTV Hustle, where he placed among the top five. The performer has now attained the position of squad boss in a series.
King's real name is Arpan Kumar Chandel

How to book a personalised celebrity video wish from a celebrity similar to King?
Knowing about King is so much fun. How about getting a message from a celebrity similar to King? Tring makes it possible!

Now you can get a personalised celebrity video message from over 12000+ celebrities!

What's better than your favourite celebrity making a video for your loved ones? This is your chance to get a personalised celebrity message from celebs like Daisy Shah, Shankar Mahadevan, Shaan, Salim Merchant, Shraddha Arya and many more!

All the best experiences, moments and special wishes in one FREE Celebrity Video!

It takes just 4 steps to share the best anniversary wishes with your wife. Surprise your loved ones now!


Click here to fill out the form above.
Fill in the required details
Click on "Claim Your Rewards"
Select your favourite celebrity.
Your Personalised Celebrity Shoutout Video/Message will be delivered to your mail/Whatsapp, which takes care of your pocket as well!
Ready to make memories? Book your wish now!
Social Media
Frequently Asked Questions