Dee MC | MTV Hustle, Biography, Family, Career, Best Songs

Faraz Shaikh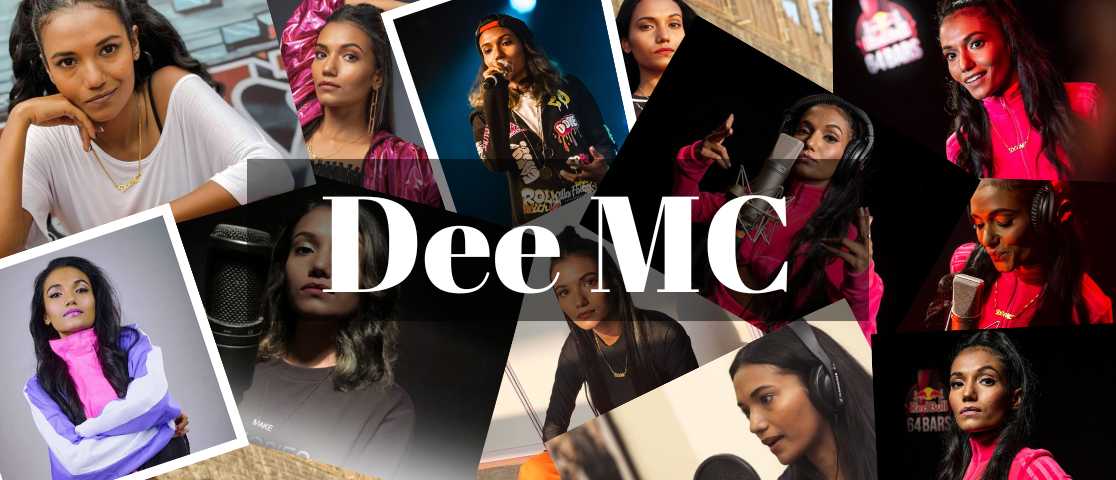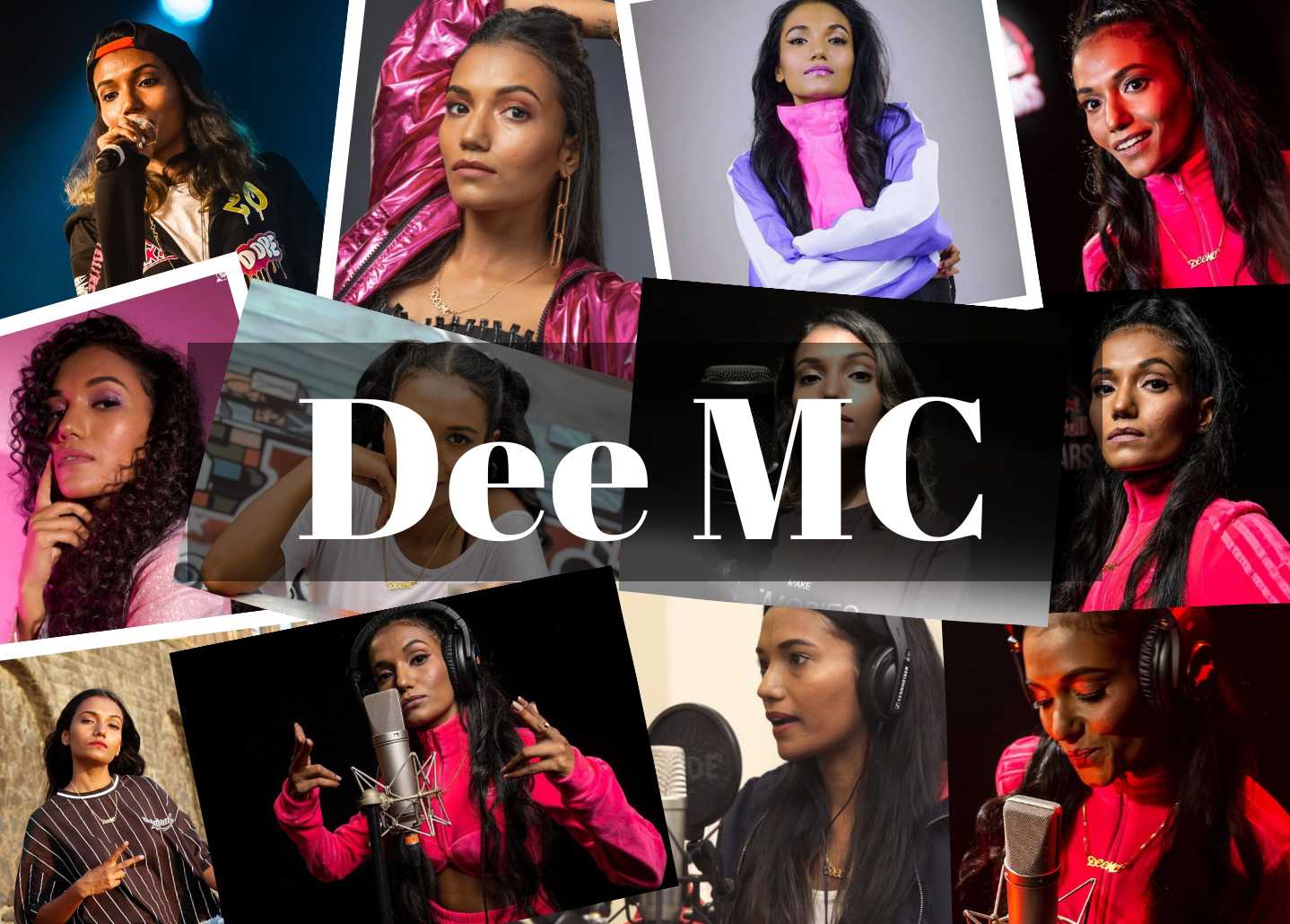 Dee MC's Biography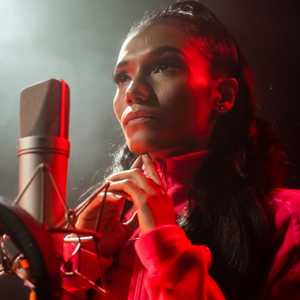 Dee MC, also known as Deepa Unnikrishnan, is a well-known rapper, singer-songwriter, and storyteller who is well-known to music fans. Rap music has been Dee MC's primary musical genre for the past seven years. When she was 19, she became interested in writing lyrics, which is when she started her journey into rapping and hip-hop. Dee MC says, 'I like keeping the story-telling element in all my songs, which gives the listener a vivid imagination.' Indian film lyricist Dee MC has primarily worked in Bollywood. Article 15 was Dee's previous motion picture that got released in theatres in the year 2019. Dee MC has experience in the Kollywood entertainment sector, and Tamil-language films have featured her artwork. Realme MTV Hustle 2.0 is ready to bring you the nation's most promising new rap sensations, their phenomenal original compositions, and a storm of rap battles, drama, and entertainment!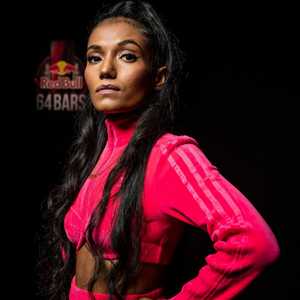 MTV Hustle 2.0 will include global artist Badshah as a judge, as well as eminent Indian rap trendsetters. Following the addition of Badshah as a judge, MTV's rap reality show 'Hustle 2.0' has introduced four squad bosses, King, EPR, Dino James, and Dee MC, to train 16 contestants on the show, and they discuss being a part of it, preparing the contestants, and their expectations for season 2. In season 2, Dee MC-famous musician Deepa Unnikrishnan is searching for fresh lyrics and rapping techniques. Dee MC says, 'I watched the first season because it featured such incredible talent. Being a part of this journey feels wonderful right now. The first season's contestants left a lasting impression on everyone and also taught us new things. In the coming season, I only wish for greater vigour and determination in terms of ideas, thoughts, and concepts.
Claim Your FREE Celebrity Shoutout
✕
Claim Now!
Dee MC's Family and Dee MC's Education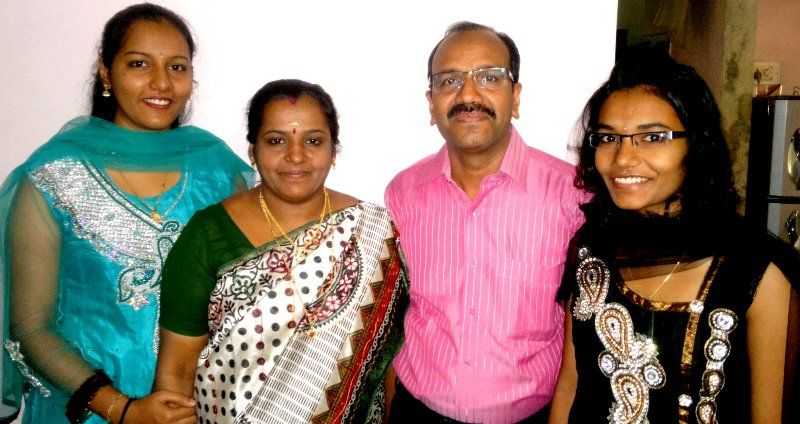 Dee MC was born on 14 February 1994. Dee MC's age as of 2022 is 28 years. Dee MC's zodiac sign is Aquarius. Dee MC is from Delhi, India. Deepa's father is Unnikrishnan Pisharody and her mother is Jayashree. Dee Mc is the younger daughter of an NRI, Unnikrishnan Pisharody, who was born in Kerala but raised in Mumbai. Dee Mc has an elder sister named Divya. In Mumbai, they moved to Andheri and Nalasopara before returning to Kalyan for financial reasons. Deepa enrolled in a Bharat Natyam class and also wrote poetry and participated in elocution. Deepa's parents wanted her to study accounting and get a good job. However, Deepa's deep passion as hip-hop and rap artist was always drawn to it. Deepa wrote her first song at the age of 18. 'I knew it wasn't very good as soon as I finished writing it. It was about teenage emotion and the problems that come with being a teenager.' Deepa stated.
Talk To Similar Celebrities
Dee MC's Affairs and Relationships
Dee MC's Career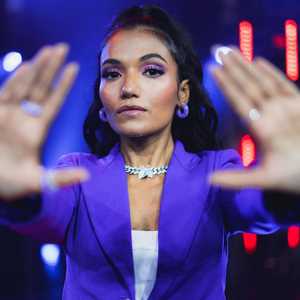 I'm a 25-year-old rapper from Bombay city with the stage name Dee MC and the name Deepa Unnikrishnan. My parents moved to the city from Kerala, and I have a married older sister. I was born and raised in the small town of Kalyan (roughly 60km from the main city). I come from a modest middle-class family that values traditions and values above all else. Being on stage is a feeling I have treasured since I was a young child because I have been performing since I was 5 years old as I studied Bharatanatyam. I never considered pursuing a career in the arts when I was younger, but creativity has always been a part of me, and over time, its influence on my life led me to take an unconventional path.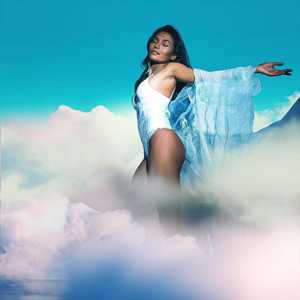 Dee MC posted a video in 2012 that was a cover of a Nicki Minaj song. Deepa never attended professional training or had a mentor, much like an Underground artist. When Deepa was a college student, she began studying hip-hop. She began studying, creating music, and honing her skills in Bollywood. My path toward dance has been very inspirational. I started dabbling in hip-hop through dance. I started dancing when I was five years old. Since I have Bharatnatyam dance experience, performing on stage is nothing new to me. I already had the desire to perform in front of people and an artistic inclination.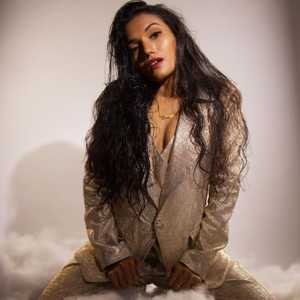 When I was 17, I started b-boying (also known as b-girling, an athletic form of street dance popular in the United States), but I was unable to continue. I became very interested in rapping after that, and I first began in 2011. Dee Mc said. Deepa Unnikrishnan, also known as Dee MC, is a well-known figure in the Indian hip-hop community. Dee appeared as herself in the 2019 film 'Gully Boy,' after representing India internationally in the UK (Alchemy Festival by Southbank Centre), Canada (DesiFest), and Belgium (La Belle Hip Hop Festival). Her music reflects her own journey while also addressing issues that are important to society as a whole.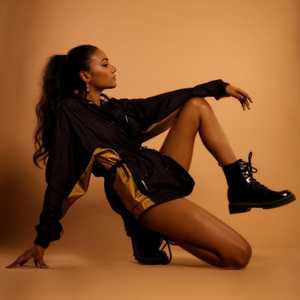 Aside from her appearances on Colors' Rising Star and MTV's Antisocial, Dee has sung for Bollywood hits such as 'Jagga Jiteya' from the film URI and 'Shuru Karein Kya' from Article 15. Beginning her hip-hop journey through dance, she gradually fell in love with the genre's music and began writing her own raps in 2012. Her music reflects her own journey while also being socially conscious. Dee MC is now a well-known face in Indian hip-hop, having collaborated with numerous brands and appearing in films and television shows. Dee MC is also the editor-in-chief of DesiHipHop.com, the leading South Asian Hip Hop news website. On October 30th, 2019, she released her debut album, 'Dee=MC².'
Dee MC's Best Songs
Vadhaiyaan
Dee MC wrote 'Vadhaiyaan' as a response to a society in which women who express strong political views are frequently intimidated and silenced through physical force, the threat of sexual assault, or online doxxing. This richly layered single from her debut album served as a demonstration of her moral fortitude as she stood her ground against the nation's rising tide of violence against minorities and urged us to follow her lead.
Piece of Mind
She has also been a vocal supporter of an artist's freedom to experiment with their medium without being constrained by corporate policies or commercial interests. The desi hip-hop scene was targeted by numerous companies looking to profit from the genre's popularity surge. Musicians started crafting their songs to fit formulaic structures that had worked for the previous week's one-hit-wonder. Dee MC reassures upcoming independent artists in 'Piece of Mind' that success is measured not by the size of a check but rather by the ability to leave a lasting legacy.
Chaar Logon Ki Baatein
The debut hit for Dee MC, this song demonstrated her ability to blend pop-influenced visuals while also hinting at the untapped creativity she possessed. She also made fun of those who try to crush the dreams of young girls by telling them what they should do through the art of her writing.

Rang
One of the few artists in the nation, Dee MC has used brand projects and partnerships to amplify her story of empowerment and strengthen her identity as a conscious, progressive artist. Rang, a single from her debut album Dee MC2, is a perfect example of her ability to balance being commercially appealing and criticising the social structures of the nation. The project, which included cosmetics company Nykaa as a partner, focused on how businesses have exploited India's obsession with fair skin for decades to cause trauma for young girls there.
Jagga Jiteya from URI
Uri: The Surgical Strike is a 2019 Indian Hindi-language action film written and directed by debutant Aditya Dhar and produced by RSVP Movies' Ronnie Screwvala. The film is a fictionalized account of the true events of the retaliation to the 2016 Uri attack, starring Vicky Kaushal, Yami Gautam, Mohit Raina, Kirti Kulhari, and Paresh Rawal, and tells the story of Col Kapil Yadav (Kaushal) of the Para (Special Forces), who played a pivotal role in the events. Daler Mehndi, Dee MC, and Shashwat Sachdev created the song.

Shuru Karein Kya from Article 15
Anubhav Sinha is the director and producer of the 2019 Indian Hindi-language crime drama movie Article 15; he also co-wrote the screenplay with Gaurav Solanki. Ayushmann Khurrana stars in the film as a police detective who investigates the disappearance of three girls from a small village, uncovering a history of caste-based oppression along the way. Nassar, Manoj Pahwa, Kumud Mishra, Isha Talwar, Sayani Gupta, Mohammed Zeeshan Ayyub, Sushil Pandey, Veen Harsh, and Sumbul Touqeer are among the supporting actors.

The Zee Music Company label released the soundtrack for the movie, which was composed by Anurag Saikia, Piyush Shankar, Devin Parker, and Gingger and featured lyrics by Rashmi Virag, Shakeel Azmi, Slow Cheeta, Dee MC, Kaam Bhaari, and SpitFire. Singers SlowCheeta, Dee MC, Kaam Bhaari, and Spitfire contributed to the song Shuru Karein Kya. The composers are Gingger and Devin 'DLP' Parker. The lyrics were written by SlowCheeta, Dee MC, Kaam Bhaari, and Spitfire.

Jumla
Dee MC performs 'JUMLA,' a conscious hip-hop anthem that aims to awaken listeners to the mask that surrounds politics and the importance of being more aware of their surroundings. Jumla literally means 'false information,' and this is unquestionably the age of false prophets. The drama that surrounds a 'beef' is occasionally known to fascinate the Indian hip-hop scene. Some fans even go so far as to purposefully try to provoke their favourite performer into releasing a diss song.

In such a setting, artists who adamantly refrain from participating in this sensationalist trend and instead concentrate on putting together a unique narrative tend to be forgotten when discussing MCs at the top of their game. One of these bold artists who forges her own path while inspiring others to follow suit is Dee MC.

Dee MC's Career Timeline
Dee MC's TV Shows
MTV Hustle 2.0
MTV Hustle is the country's first rap/hip-hop reality show. Aspiring rappers compete for the title of India's biggest hip-hop star. Season 1 debuted on August 10, 2019. Raftaar, Nucleya, and Raja Kumari were the judges. Gaelyn Mendonca hosted the show, which aired on MTV India and is now available on Voot. In Season 1, 40 auditionees were chosen from online registrations for studio auditions, of which only 15 rappers were chosen to compete against each other. Rappers were evaluated based on their writing, rapping style, and overall performance. M-ZEE-BELLA was declared the winner on October 13, 2019, and EPR was named the runner-up of MTV Hustle Season 1

MTV Hustle Season 2 premiered on September 3, 2022, with Baadshah serving as Judge and Dino James, Dee MC, King, and EPR serving as Squad Boss. Krissann Barretto hosted the show, which aired on MTV India and is now available on Voot. In MTV Hustle Season 2 through Voot Online Auditions, 14 contestants were selected. The four Squad Bosses will train the contestants and judge them based on their talent, performance, metre, technique, musicality, and storytelling after Badshah chooses which squad contestants to place in each squad. Through open voting on the Voot, viewers will also have the chance to participate in the quest to support their favourite performer.

Dee MC's Struggles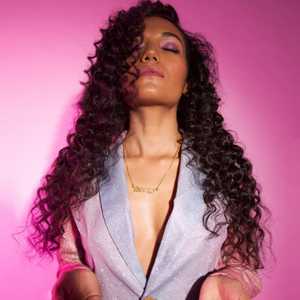 Dee MC says, When I first started, it was a move motivated by passion rather than career. We all took on odd jobs after graduation because there was no chance of sustaining ourselves as hip-hop artists when I started. My family has always viewed it as a hobby rather than a source of income for me. After I visited the UK in 2017 and Belgium in 2018, their perspectives shifted. Traveling for my music, earning a living from it, earning respect for my work while doing it, and appearing in the film 'Gully Boy' were some of the things that convinced my family that I should pursue a career as an artist.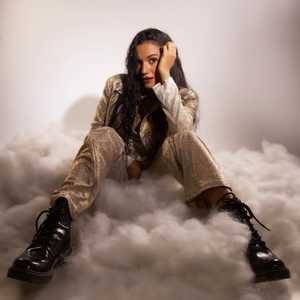 Is there anything difficult about being a woman in your field?Dee Mc says, I'm trying really hard not to go on a feminist rant right now, haha! Sincerity dictates that a woman must overcome a number of obstacles before she can even consider entering the field, such as obtaining support from her family and the wider community. Very few women are so empowered that they decide to disregard approval or validation and bravely pursue their dreams. Indians from the middle class view the entertainment industry as a huge maze filled with drugs and sex, and they frequently try to persuade young people not to pursue unconventional careers.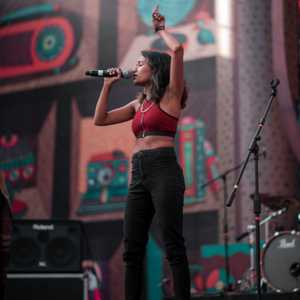 In my experience, women are asked to stay at home more often than men because the environment is unsafer for them. If a woman succeeds in the industry after the initial struggle at home, she will need to be more cautious about who she can trust because everything she does is somehow viewed as a reflection of her 'character.' Expectations of marriage and children, which start much earlier for women than for men, are another common barrier. Everywhere there are exceptions, so I'm not attempting to generalise.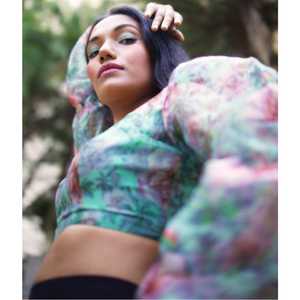 Do you have any advice for girls who want to work in your industry?Start by appreciating your thoughts because they help to shape who you are. Be fearless in challenging the same traditions if you feel they are restricting you. When it comes to hip hop music in particular, avoid starting it for fame or attention because doing so makes it simpler for others to influence you and shape your perception of your work. Hip hop will change your life for the better if you approach it with the goal of learning and self-improvement. As women in different parts of this country have varying degrees of freedom to even start questioning patriarchy, I understand that it is easier said than done. But if you are fortunate, make the most of it by helping others and never be afraid to advocate for change.

Dee MC Controversies
Dee MC's Networth and Income
The amount of assets that surpass liabilities is referred to as net worth. Cash, real estate, and anything else of value are examples of assets. It is the value of everything you own. Net worth is not calculated on a yearly basis. Net worth is determined by deducting all liabilities from all assets. Net worth is determined by deducting all liabilities from all assets. So, how much is Dee MC currently worth? Dee MC's networth and income is not known.
Dee MC Awards and Achievements
Dee MC Interesting Facts
Deepa's parents relocated to Mumbai from Kerala in search of more favourable circumstances. Five was her age at that time. She spent the next 15 years of her childhood in Kalyan where they had settled. I spent my entire 15 years in Kalyan attending school and attending college there. absolutely nowhere else I, therefore, focused all of my efforts when I began hip-hop on leaving Kalyan. Because there was nothing there—no hip-hop scene, no music scene—absolutely nothing.
Growing up, Deepa was constantly thought of as a tomboy who wasn't particularly good at any one thing. Bharatanatyam, which she first began studying as a child, marked the beginning of her artistic career. Since I was five years old, I have performed on stage. I have no understanding of stage fright. She shocked herself by using Hip Hop. There was absolutely no reason for a girl from Kalyan to get into hip-hop, so I really believe that the fact that it happened to me is like a sign from the universe, destined to happen.
Dee MC, also known as Deepa Unnikrishnan, is a 'big dhamaka in a tiny frame.' She concurs. 'For me, the stage is like my home. You might think I'm a shy, quiet, very small person and that you have no idea what I'm going to do on stage when you first meet me. But my personality changes when I'm on stage. Yes, it's a lot more enjoyable.


Dee's debut album, Dee=MC², was just recently released. The song 'Bars from the Heart' from this album, which we recorded with her for LIVE AT PORT, features her rapping about her journey. It's a letter I'm writing to my family in the open. It's about the difficulties I've faced in trying to explain to them what I do for a living.
Social Media
Frequently Asked Questions