Anamika Khanna Age Biography Family Net Worth Fashion Designer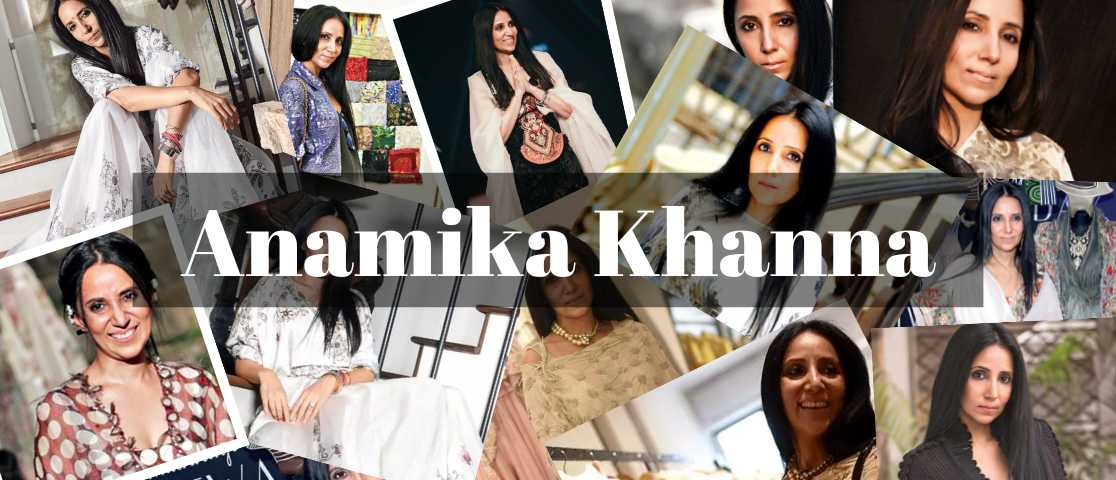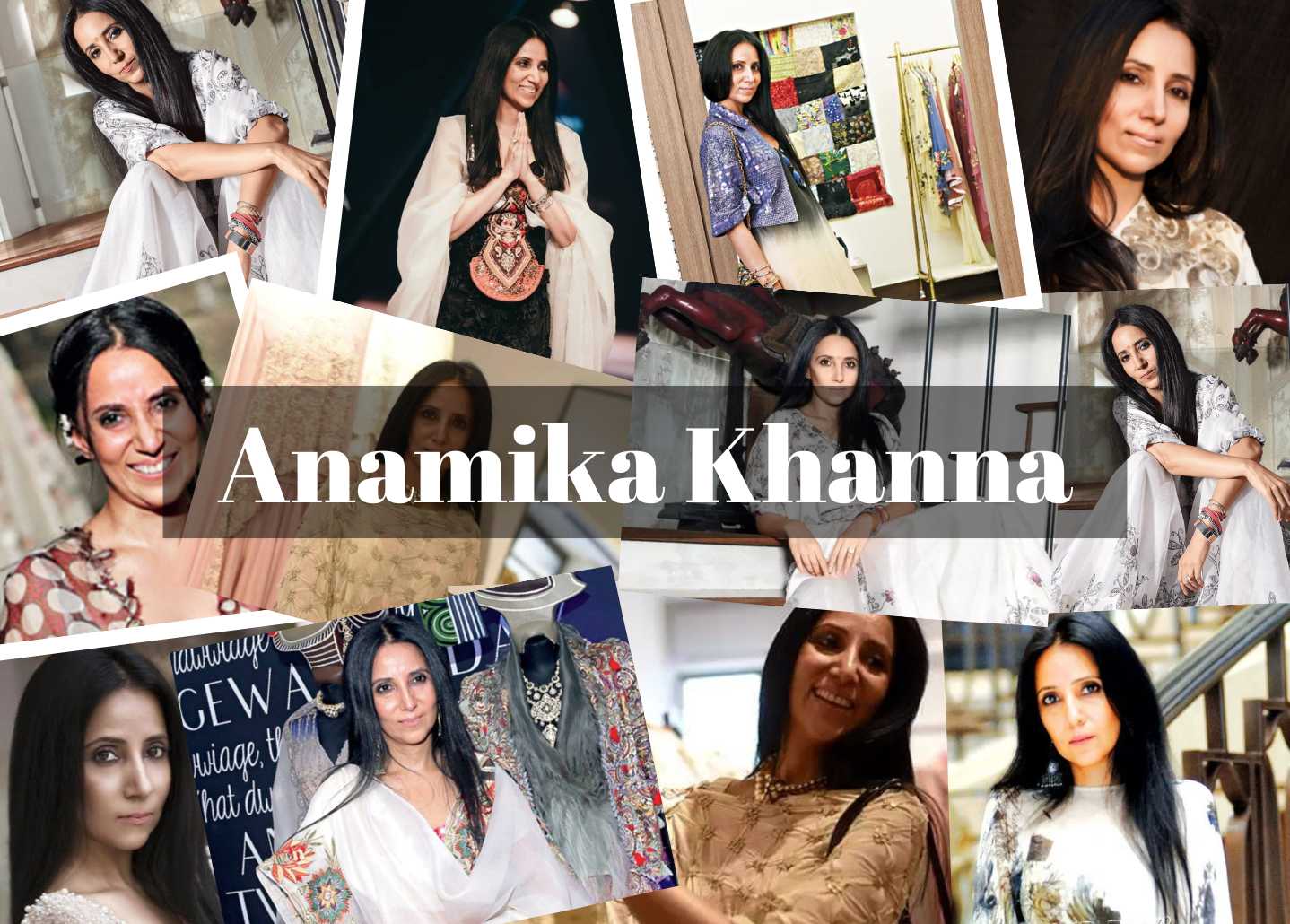 Anamika Khanna's Biography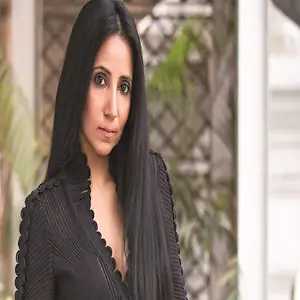 Anamika is an Indian fashion designer who operates out of a studio in Kolkata. She was profiled in The Business of Fashion (BOF) as an Indian designer who merged Western silhouettes and tailoring with traditional Indian textiles and techniques. She is the first Indian designer with the international label Ana Mika. Her designs can be purchased both online and in physical stores all around India and the rest of the world. Before working in the fashion industry, Anamika was a classical dancer and painter.

Anamika Khanna, who is well known for her label, is highly regarded in the business. Her collection is an attempt to showcase India's rich artistry within a global context. In terms of Indian style, Anamika's ideology emphasizes innovation while still keeping it highly relevant to the contemporary era. For example, the dhoti pant, which is frequently associated with the brand, is now recognized as a contemporary high waist trouser worn with a dupatta or the Indian skirt.

Another instance of the silhouette being employed in an Indian context is the pick-up skirt. Anamika used drapes and soft fabrics, and she added clinching around the waist to give the outfit structure. Boots and shirts combined with kurtas and capes provide the best illustration of present relevance.
Anamika Khanna's Age
Anamika Khanna's birthdate is on 19 July 1971. Anamika Khanna was 51 years old as of 2022. Anamika Khanna zodiac sign is Cancer. Anamika Khanna hobby is reading.
Anamika Khanna's Family
Anamika Khanna's birthplace is in Jodhpur. Anamika Khanna sister is Suruchi. Indian fashion designer Anamika Khanna runs her business out of a studio in Kolkata. She was only 25 when she had an early intercaste love marriage and gave birth to twin sons. Anamika Khanna sons are Viraj Khanna and Vishesh Khanna.

Anamika Khanna's Career
Anamika Khanna's professional life began in 1998. In 2003, she received an invitation from Bridal Asia to exhibit her bridal collections in Pakistan. In 2004, she launched her international label, Ana Mika, and presented her collections at the Lakme Fashion Week Grand Finale.

In 2005, she participated in London Fashion Week and showed her The Botanist collection at Will's Fashion Week Spring/Summer. She received unique offers from the British department store Harrods and received media attention from the publications Glamour (Paris), Vogue (October 2005 UK edition), and Vogue Best Buy.

Anamika Khanna presented her distinctive cowl-shaped outfits that closely resembled the dhoti worn by Mahatma Gandhi during the HDIL India Couture Week in 2008 as well as the Paris Fashion Week in 2007 when she co-exhibited with Manish Arora. Sonam Kapoor made her debut on the catwalk while donning a gold cowl-shaped gown covered with zardozi and a top with Mukesh work. She also took part in the Autumn/Winter Grand Finale of Will's Lifestyle Fashion Week.

At the 2014 Bvlgari India launch, Khanna displayed her line. She is also connected to the Bvlgari Singapore brand. In addition, she presented a lot of adornment ideas at the 2015 Lakme Fashion Week Summer. In 2016, she partnered with Amrapali Jewelers, Jaipur, to debut her jewelry collection. The line-up included everything from traditional naths to timeless polki. Some examples include lip colors like dark burgundy and geometric shapes in the form of golden leaves starting from the temples and ending at the inner side of the cheekbones.
Anamika Khanna: Celebrity associations
Kareena Kapoor had worn Khanna's work at Lakme Fashion Week 2015 and several red-carpet events. Sonam Kapoor had worn Khanna's creation at the Cannes red-carpet gala in 2013, Cannes in 2014, and Cannes in 2016. Karishma Kapoor, the sister, was also spotted wearing Khanna's clothing. At the Jio MAMI 18th Mumbai Film Festival, Jacqueline Fernandez was spotted on the red carpet. Mira Rajput wore an Anamika Khanna lehenga to her wedding and selected four dresses from the designer.


Sonakshi Sinha's curves provide a lovely backdrop on which to display Anamika's creation. So far, Sonakshi's appearance at the IIFA Awards wearing a lungi-styled skirt and a short-embroidered jacket has garnered the most attention in Anamika's couture. In an Anamika Khanna off-white netted saree with a long cape jacket, Deepika Padukone looked beyond stylish while attending an event with Madhuri Dixit.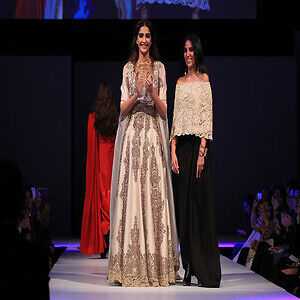 In 2018, Deepika Padukone attended the Time 100 Gala in New York dressed in an Anamika Khanna saree. At least once each, Shilpa Shetty, Sridevi, Madhuri Dixit, Alia Bhatt, and Shraddha Kapoor graced an occasion wearing an Anamika Khanna creation. Singer Kanika Kapoor recently threw a Diwali party for representatives of Dolce & Gabbana; for the occasion, she wore Anamika Khanna.

Simi Garewal gave Lady Gaga, a celebrity guest on her talk show Simi Selects: India's Most Desirable, a 10 kg velvet lehenga that was designed by Anamika Khanna and adorned with pearls, gold, and silver. More recently, Sonam Kapoor and her sister Rhea Kapoor wore outfits from Anamika's collection of Everything is AK-OK.

At the Women in the World Summit and a special reception at the Other celebrities, such as Deepika Padukone, Nita Ambani, Isha Ambani, Shloka Mehta, Radhika Merchant, Katrina Kaif, and Neha Dhupia, have been spotted wearing Khanna creations.
Anamika Khanna: Notable Shows
Lakme Fashion Week (1999): Khanna was one of the 33 designers who participated in the inaugural Lakme Fashion Week in India at the Taj Palace in New Delhi.
Wills Fashion Week, 2005: At the WFW, she unveiled her spring/summer collection, The Botanist. Muslin and chiffon garments make up her clothing line.
Paris Fashion Week (2007): Khanna presented her designs at the Paris Fashion Week.
HDIL India Couture Week (2008): Khanna's line featured her well-known dhoti pants. The fabrics used to make the clothing were georgette, chiffon, satin, and fine cotton. The collection's main emphasis was on cuts and drapes.
Lakme Fashion Week (2009): A bridal collection by Khanna was displayed during Lakme Fashion Week and included contemporary silhouettes, beautiful needlework, and a rainbow of colors.
The India Premier London Fashion Week (2010): Khanna took part in The India Premier London Fashion Week's Autumn/Winter edition.
Lakme Summer Resort (2011): Khanna displayed her creations, which included mojris, pajamas, lehengas, churidars, and kurtas with chikan embroidery. The majority of her collection was black and white.
Delhi Couture Week (2012): Khanna displayed a collection that included Parsi Gara, zardozi, and Kashmiri embroidery. Her collection included floor-length jackets and waistcoats in addition to dhoti pants.
PCJ Delhi Couture Week (2013): Khanna's collection featured clothes created from traditional wedding wear.
India Couture Week (2014): Khanna unveiled her Luxury 2014 collection. It included lace capes/kimonos, lehengas, saris, churidars, and vests with embroidery.
Lakme Fashion Week (2015): Khanna was the final design, and Bollywood actresses Kareena Kapoor Khan and Deepika Padukone walked the runway wearing clothes she created (a black cropped top with a pair of wide-legged pants for Deepika while a black, silver, and white ensemble for Kareena).
Indian Couture Week (2016): Bollywood diva Sonam Kapoor, clad in a flowy blouse and a colored floral-embroidered half saree, stole the show when Khanna presented her collection. She further developed her aesthetic by branching out into jewelry design by working with Amrapali Jewelers, a costume jewelry line with royal influences from Jaipur.
India Couture Week (2017): At the Kila, Mehrauli, in the city, Khanna displayed installation pieces from her Luxury 2017 Happily Ever After collection. The collection was a synthesis of the attire appropriate for the numerous Indian wedding ceremonies. The bride is young, educated, modern, and independent, therefore the designer made an effort to incorporate contemporary codes with traditional crafts while also delving into historical references.
Lakme Fashion Week (2018): Kareena Kapoor Khan stole the show when Khanna presented her collection at the grand finale; it was influenced by diverse cultures from around the world and combined the modern with the experimental. There was print, fringe, and deconstruction in shades of crème, ecru, red, and the deepest black. The collection focused on a group of strong, independent women who don't hesitate to do their own thing.
Everything is AKOK, RTW SS19: Khanna debuted her first collection on Instagram with SS19. The collection was influenced by what she refers to as underground warriors—women who, like her, overcome great obstacles to leave the world a more compassionate, fascinating, and beautiful place—living goddesses who are anything but domestic and defy pedestalization.
Anamika Khanna: Style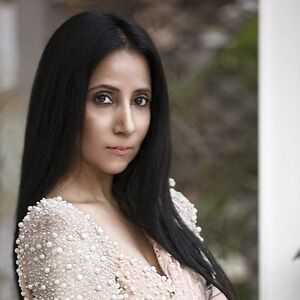 Through her creations that use zardozi, dhoti-pants, shararas, and lehengas, Khanna has modernized Indian craft. She has established a new trend in draping saris through three various drapes, including the tulip drape, the wavy drape, and the two-pallu in dhoti-style drape. Her collections may be described as decorously Indian but Goth, Punk, and Bohemian at the same time.

Through her contemporary clothing constructed of Indian textiles, Khanna has significantly contributed to the modernization of Indian craft. Dhoti-pants were made by reinterpreting the Maharashtrian nine-yard sari. They are essentially dhoti-style saris, and Anamika Khanna has made them into her trademark designs.

Leading Bollywood celebrities like Sonam Kapoor have worn them numerous times. With her draped saris, Anamika Khanna has started a new fashion trend. She made the tulip drape, the wavy drape, and the two-pallu-in-dhoti drape popular.

Bollywood superstars to international celebrities, including Oprah Winfrey, Arianna Huffington, Natalia Vodianova, Zadie Smith, and even Sophia, the first social humanoid robot, have donned her designs featuring Trousseau, Prêt, and Couture.
Anamika Khanna's Net Worth
A well-known fashion designer Anamika Khanna has a net worth of $79 million. She worked as a professional fashion designer and made the money.

Anamika Khanna's Awards
Excellence Award – Outstanding Boutique (2004)
Kingfisher Award – Fashion Designer of the Year (2004)
FICCI Ladies Organization's Young Woman Achiever's Award (2006)
Marudhar Gaurav Award from the Rajasthan Foundation, Kolkata (2007)
FICCI Ladies Organization Woman of Substance Award (2008)
Bharat Nirman Award (2010)
Audi RITZ Icon Award (2011)
She Award (2011)
Export Council Award
Hello! Hall of Fame Awards – Designer of the Year award (2016)
Fashionably Yours Award by T2, The Telegraph (2017)
Indian Affairs Fashion Designer of the Year 2017 at the 8th Annual India Leadership Conclave & Indian Affairs Business Leadership Awards.
Vogue Women of The Year Awards – Designer of the Year (2018).
6 Unknown facts About Anamika Khanna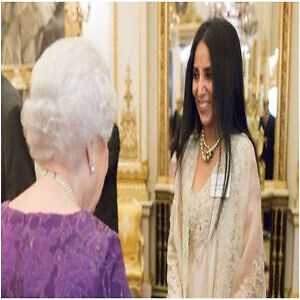 Indian fashion designer Anamika Khanna is well-known for creating the lines Anamika and Ana-Mika. Oprah Winfrey and other well-known celebrities have sported her designs, which are well-known worldwide. Huffington, Arianna Deepika Padukone, Tichina Arnold, and Jennifer Kaif Anamika quoted Kiara Advani and several others.
Anamika was a painter and a classical dancer before pursuing a career in fashion design. She started the industry without formal education or job history, however, she participated in workshops held at the Victoria and Albert Museum in London early on in her career.
After she won the Damnia Fashion Award in 1995, her career took off. Her first six outfits were produced for the award, and in 1998, she debuted her clothing line, Anamika Khanna. She discussed her early days in an interview by talking about them.
According to Anamika, she regards Prasad Bipada, Ritu Kumar, and Monapali as her mentors who supported and advised her in the early stages of her professional career.
Her distinctive style is cowl-shaped dresses that closely resemble the dhoti worn by Mahatma Gandhi, and her collections always combine traditional and modern elements. In 2013, she was included in the BOF 500 list.
Elizabeth II, the British monarch, and the Duke of Edinburgh invited Anamika to Buckingham Palace in 2017 for the formal launch of the UK-India Year of Culture.
Anamika Khanna's Profile Summary
Social Media
Frequently Asked Questions