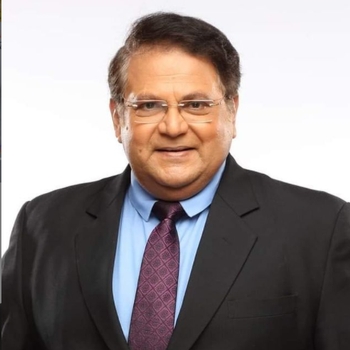 Mahesh Kothare
Mahesh Kothare
Book video @

₹15399
Secured & Safe Payments
---

Buy For

₹14629
Extra ₹770 off on this booking
Members Only

Flat 15% Off
Additional discount for Prime Users
---
Money-back Guarantee!
If for some reason, your request could not be completed, we'll refund your money within 3-5 working days.
Need help?
Reach out to us on WhatsApp or Email for queries. Our support team shall get back to you within 2-3 working days.
Secured & safe payments
Every transaction is 100% safe. Your payment details are encrypted during the transaction to safeguard your data.
You can now interact with Mahesh Kothare via Tring! Book a Personalised video message from Mahesh Kothare and surprise your friends or yourself. With Tring, you can even get your brand promoted by Mahesh Kothare.

Mahesh Kothare is a Marathi and Hindi cinema actor, director, and producer. From an early age, he has worked in Indian cinema, appearing in films such as Raja Aur Runk, Chhota Bhai, Mere Laal, and Ghar Ghar ki Kahani.



Mahesh Kothare plays Master Mahesh in the well-known Hindi song Tu kitni achhi hai tu kitni bholi hai o maa from the film Raja Aur Runk.



Mahesh Kothare is regarded as a revolutionary figure in the Marathi film industry, having started his directing career with the breakthrough Dhum Dhadaka (1985) and delivering many box office hits over a 20-year period.



Mahesh Kothare's films are noted for their technical intricacies and fantastical notions, and he is one of the few Indian directors to have made successful fantasy films. Zapatlela 2 (2013), the sequel to Zapatlela, was the first Marathi film to be shot in genuine 3D. (1993).Book a personalised message from Mahesh Kothare and make someone's day special. Book Now!! #JustTringItMahesh Kothare's Profession- Actor

Mahesh Kothare Celebrity Type- Movie Star

Mahesh Kothare's Date Of Birth- 28th of September 1953

Mahesh Kothare's Year Of Birth- 1953

Mahesh Kothare's Place Of Birth- Pune, India

Mahesh Kothare's Age- 69 years as of 2022

Mahesh Kothare's Zodiac Sign- Libra

Mahesh Kothare's Notable Work- Mere Laal

Mahesh Kothare's Height- '5.8" (172cm)

Mahesh Kothare's Weight- 78 kg

Mahesh Kothare's Net Worth- $6 million

Number of Instagram Followers of Mahesh Kothare- 43.5k followers
---
Frequently asked questions
Mahesh Kothare on 28 September 1953.
Mahesh Kothare was born in Mumbai, Maharashtra.
Mahesh Kothare is a Marathi and Hindi cinema actor, director, and producer.
No, Mahesh Kothare is not on Twitter.
Yes, @maheshkothare is the Instagram handle of Mahesh Kothare.
You can book your personalised video message for any occasion from Mahesh Kothare as well.
Yes, Mahesh Kothare is married.