Thank you so much! You will be contacted by our team shortly.
Jaspinder Narula
Book video @

₹ 1,999

2,499
Jaspinder Narula
Book video @

₹ 1,999

2,499
Secured & Safe Payments
---

Buy For

₹1,899
Extra ₹100 off on this booking
Members Only

Flat 15% Off
Additional discount for Prime Users
---
Money-back Guarantee!
If for some reason, your request could not be completed, we'll refund your money within 3-5 working days.
Need help?
Reach out to us on WhatsApp or Email for queries. Our support team shall get back to you within 2-3 working days.
Secured & safe payments
Every transaction is 100% safe. Your payment details are encrypted during the transaction to safeguard your data.
Book A Personalised Celebrity Wish From Jaspinder Narula - Make Every Occasion Extra Special!
Are you tired of all the traditional wishes and want to surprise your loved ones on their birthday, anniversary, wedding, or festival with a special wish? You're at the right place! Drop all boring ways to greet your loved ones and wish them on their special day with a celebrity wish.
Book a heartfelt wish from Jaspinder Narula and give someone a lifetime experience. Whether it's a milestone birthday, a significant anniversary, or a festive occasion, these personalised celebrity wishes will make their day truly unforgettable.
Book a Personalised Celebrity Invitation Video Message From Jaspinder Narula - Make Your Special Occasion Extraordinary!
Are you dreaming of adding a touch of star power to your upcoming birthday, anniversary, or wedding celebration? Look no further! We are delighted to present a unique opportunity to book personalised invitations from your favourite celebrity.
The excitement and joy on your guests' faces when they receive a personalised invitation from the celebrity they admire would be unimaginable. These personalised invitations will make your event truly unforgettable.
Unlock the Power of Motivation with Personalised Messages from Celebrities
Are you looking for a way to inspire and uplift your loved ones who are struggling? We have an extraordinary solution for you! Introducing personalised motivational messages from your favourite celebrities.
The impact of receiving a motivational video from Jaspinder Narulawill actually help your loved ones in their difficult journey and will help them motivate themselves for the better. Whether your loved one is facing a personal challenge, pursuing a dream, or simply in need of a confidence boost, these personalised messages will provide the encouragement and inspiration they need to stay motivated and resilient.
Why Book A Personalised Celebrity Wish From Jaspinder Narula?
Unparalleled Surprise - By booking personalised wishes from your favourite celebrity, you'll create an unparalleled surprise for your loved one. The delight and astonishment they'll experience upon receiving a personalised wish from someone they admire will make their day truly exceptional.

Variety of Options - From renowned actors and musicians to beloved sports stars and influencers, you can choose the celebrity who holds a special place in your loved one's heart. Select the perfect personality to make their wish truly unforgettable.

Perfect Last-minute Gift Idea - Tring offers the perfect last-minute gift with wishes delivered within 24 hours. It's an ideal option for those in need of a quick and thoughtful present.

E-Gift for Anyone, Anywhere - Tring is the ultimate platform for personalised celebrity shoutouts, accessible to everyone, everywhere. No matter who you are or where you live, bring joy with the perfect e-gift from Tring!

Heartfelt Expressions - Each wish will be filled with genuine warmth, love, and admiration. The celebrity will craft a heartfelt message that reflects the unique qualities and significance of the occasion, making your loved one feel truly special and appreciated.

Lasting Impressions - Celebrity wishes create lasting impressions and memories that your loved one will carry with them forever. It's a once-in-a-lifetime opportunity to connect with their favourite celebrity, creating a moment that they will cherish and recount for years to come.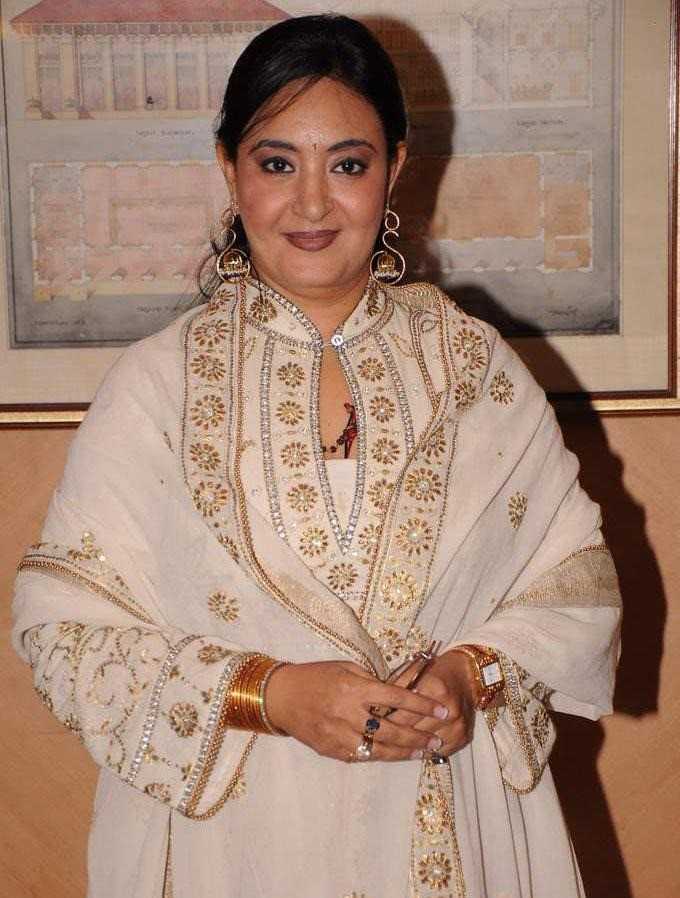 Jaspinder Narula is an Indian singer who does playback, classical, and Sufi songs. Jaspinder is a well-known figure in the world of music. Her soulful singing and incredible talent have won her praise from people all over the world.
Life Story
Jaspinder Narula was born on the 14th of November, 1970, in Delhi, India. Jaspinder Narula's age is 52 as of 2023. Her zodiac sign is Scorpio.
Jaspinder showed an interest in singing from a young age. Her family's rich musical background created an environment that helped her natural ability grow. Living in Delhi, a city with a lot of various backgrounds, she picked up a lot of different cultural inspirations, which you can hear in the way she sings.
Education
Jaspinder Narula went to Indraprastha College for Women, New Delhi. Jaspinder has a BA (Hons) in music and then went on to get a PhD in Hindustani classical music from Delhi University. Her classical training has given her voice depth, allowing her to add traditional tones to modern songs.
Family
Jaspinder comes from a well-known family in the music business. Her father, Sardar Kesar Singh Narula, was a well-known musician, and her mother, Mohini Narula, was a talented singer. Micky Narula, her brother, follows the family's musical journey.
Jaspinder Narula's husband is a government employee in Canada. His name is Man Mohan.
Career
Jaspinder's Bollywood debut as a singer came with the songs Judaai Judaai and Meri Zindagi Ek Pyaas from the movie Judaai, and soon, this gifted artist made her way into the hearts of millions. She became famous after singing Pyaar To Hona Hi Tha with Remo Fernandes in the 1998 movie Pyaar To Hona Hi Tha.
Some of her best works can be found in popular movies like Dulhe Raja, Bade Miyan Chote Miyan, Virasat, Mission Kashmir, Mohabbatein, and Bunty Aur Babli, to name a few.
In 2014, Jaspinder sang Vela Aa Gaya Hai, a song from the movie Chaar Sahibzaade. She is known for her wide range of Sufi music and holy bhajans, which shows that she is interested in and trained in these kinds of music.
Awards and Achievements
Jaspinder's talent and hard work haven't gone unnoticed. She won the Filmfare Best Female Playback Award in 1999 for her duet song with Remo Fernandes, Pyaar To Hona Hi Tha. She also won the Star Screen Awards for playback singing.
Another significant achievement of her career was in 2008 when she won the title of India's Best Live Performer on NDTV Imagine's Dhoom Macha De.
When it comes to music, Jaspinder Narula is the right mix of traditional and modern styles. Her amazing journey in music continues to inspire and change music for the better.
We encourage you to book well in advance to secure your personalised wishes from Jaspinder Narula. Make your special occasions truly extraordinary with a touch of her warm wishes and star-studded charm. Book now and create cherished memories that will be treasured for a lifetime! #JustTringIt
| | |
| --- | --- |
| Real Name | Jaspinder Narula |
| Known Name | Jaspinder Narula |
| Profession | Singer |
| Celebrity Type | Musician |
| Age | 52 as of 2023 |
| Date Of Birth | 14 Nov 1970 |
| Birthplace | Delhi, India |
| Marital Status | Married |
| Zodiac Sign | Scorpio |
| Nationality | Indian |
| City of Residence | Mumbai, Maharashtra |
| Height | 5 Feet 3 Inches |
| Weight | 70 Kg |
| Notable Work | Pyaar To Hona Hi Tha (Title Song) |
| First Movie | Judaai |
| Instagram ID | @jaspinder_narula |
| Instagram Followers | 125K |
| Twitter ID | @JaspinderNarula |
| Twitter Followers | 4081 |
---
Frequently asked questions
Jaspinder Narula is a popular Indian singer.
Jaspinder Narula is popularly known for Pyaar To Hona Hi Tha (title song).
Jaspinder Narula's birthday is on the 14th of November.
Jaspinder Narula's age is 52 as of 2023.
Yes, Jaspinder Narula is married.
Yes, you can easily book a personalised wish from Jaspinder Narula via Tring.
Jaspinder Narula's zodiac sign is Scorpio.
Jaspinder Narula is from Delhi, India.
Jaspinder Narula's debut songs are Judaai Judaai and Meri Zindagi Ek Pyaas from the movie Judaai.
Jaspinder Narula's husband's name is Man Mohan.
Jaspinder Narula's Instagram ID is @jaspinder_narula.
Jaspinder Narula's Twitter ID is @JaspinderNarula.