Virender Sehwag | Cricket, Age, Academy, Stats, Networth

Hitesh Mandot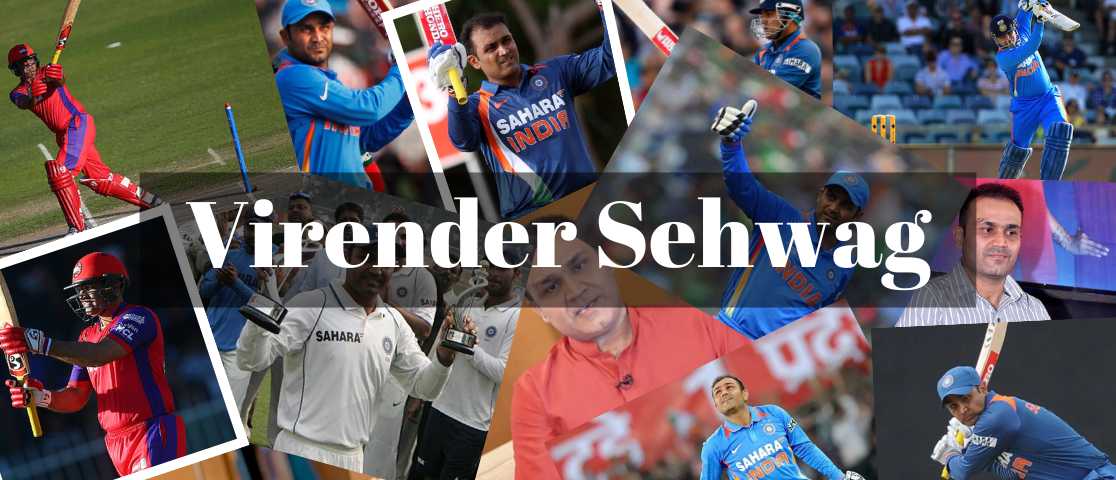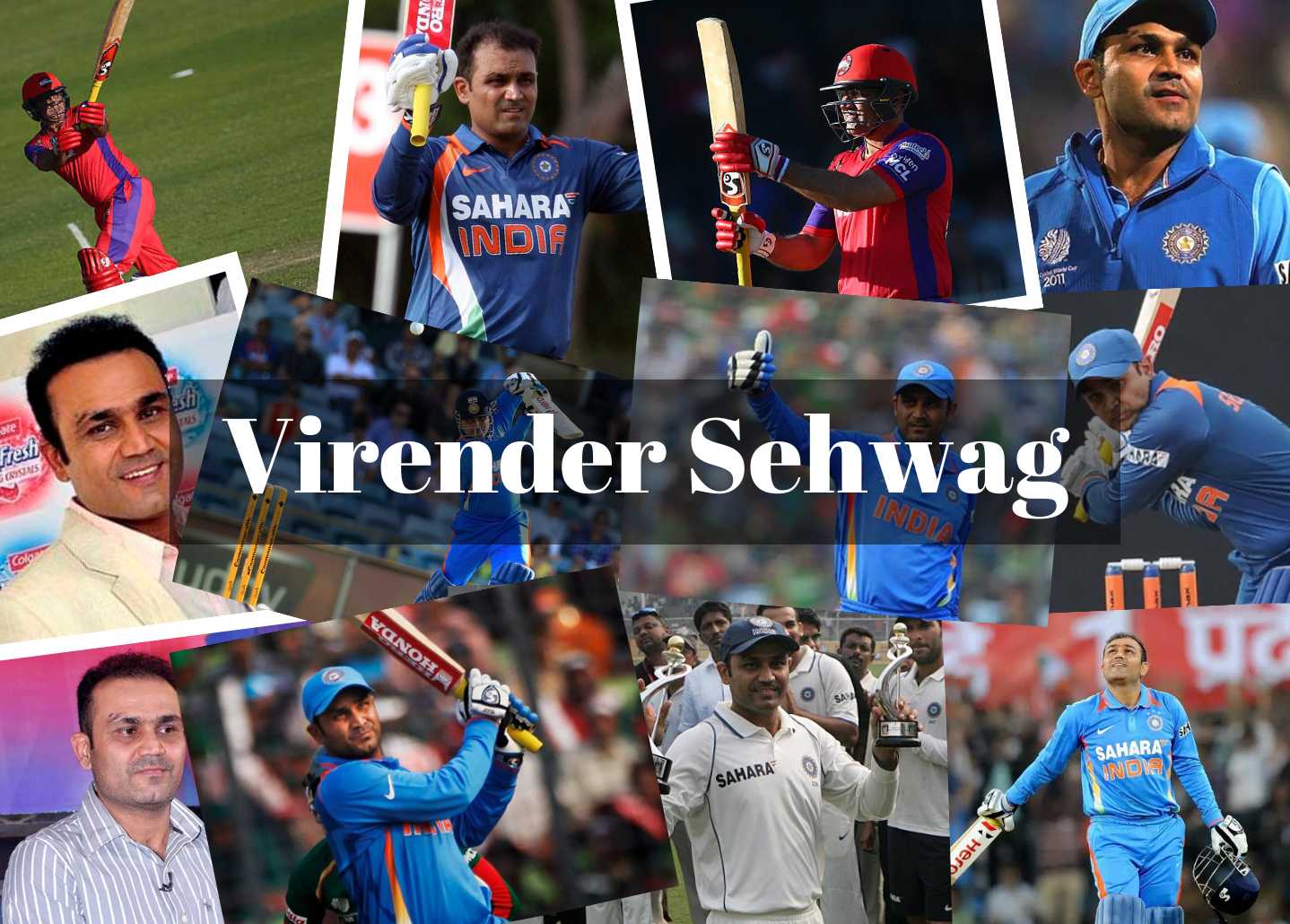 Virender Sehwag's Biography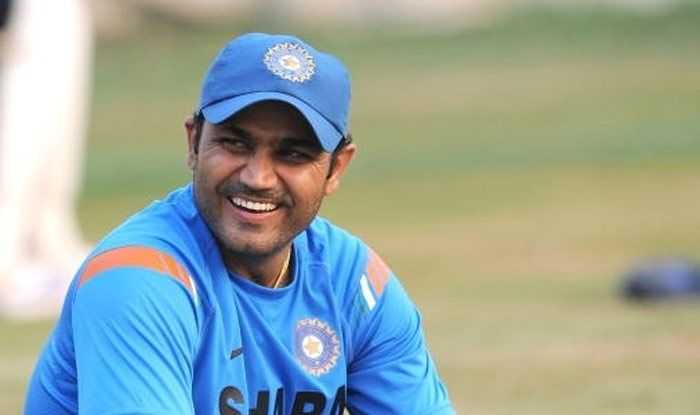 Virender Sehwag is a former Indian cricketer. Virender Sehwag was born on 20 October, 1978. Virender Sehwag's birthdate is 20 October 1978. Virender Sehwag's full name is Virender Sehwag. Virender Sehwag's age is 44 years old as of 2022. Virender Sehwag was born in Haryana.

He was India's representative from 1999 to 2013. In domestic cricket matches in India, he represented Delhi and Haryana. His entire playing career was spent as an aggressive opening batter. One of the most destructive batsmen of all time, widely considered Sehwag was a hard-hitting right-handed opener who also occasionally bowled right-arm off-spin.

Sehwag has a number of records, including the highest Test score by an Indian (319 against South Africa at Chennai's M. A. Chidambaram Stadium), the fastest triple century in international cricket history (300 in 278 balls), and the fastest 250 by any batsman.

On October 20, 2015, Sehwag announced his retirement from all international cricket formats. He currently works for India's Ministry of Youth Affairs & Sports as a member of the National Anti Doping Agency's Anti Doping Appeal Panel.

Claim Your FREE Celebrity Shoutout
✕
Claim Now!
Virender Sehwag Family and Virender Sehwag Education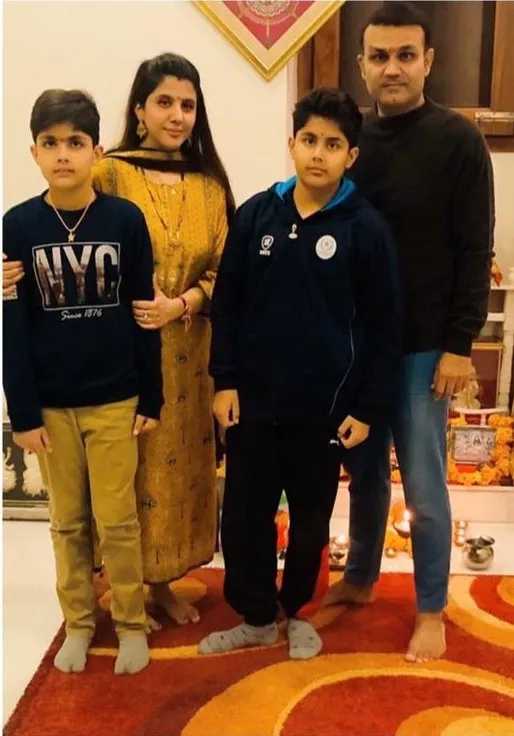 Virender Sehwag was a member of the Jat family a grain trader. He grew up in a large joint family with siblings, aunts, uncles, and sixteen cousins. The Sehwag family is from Haryana even though they currently reside in New Delhi. Sehwag was the third of four children born to Krishna Sehwag and Krishan Sehwag; his siblings included Vinod, a younger brother, two older sisters, Manju and Anju. A toy bat that he received when he was seven months old, according to his father, is what first sparked his interest in cricket. Arora Vidya School in Delhi was where he attended, and he begged his parents to let him play cricket because he wasn't academically gifted.

Early in his career, he was known as an aggressive batsman, and Amar Nath Sharma served as his coach. When Sehwag broke a tooth as a child in 1990, his father tried to stop him from playing, but Sehwag managed to get around the ban with the aid of his mother. Later, he graduated at Jamia Milia Islamia.

Talk To Similar Celebrities
Virender Sehwag wife Aarti
Virender Sehwag married Aarti Ahlawat in April 2004 in a highly publicised ceremony held at the home of Arun Jaitley, the Indian Union law minister at the time. Aryavir, who was born on October 18, 2007, and Vedant, who was born in 2010, are the couple's two boys.

Virender Shewag Cricket Academy
The Sehwag International School was established by Sehwag in 2011 in Jhajjar, Haryana, which is located 65 kilometres west of Delhi. His mother officially opened the school, and it was his father's vision to create a place where children could learn, stay, train, and participate in sports.

The Haryana government gave Sehwag a 23-acre plot of land on which to construct an academy after his second triple century, but Sehwag declined, preferring to fulfil his father's wish by opening a school instead. On January 21, 2017, Sehwag made an appearance as a guest on Indian Idol and claimed that 22 pupils from his school had competed for national and state teams in a variety of sports over the previous two years.

Virender Sehwag Cricket
Virender Sehwag has built an outstanding career thanks to his talent for boundary-hitting and an unwavering pursuit of it. He has amassed Test runs at a rate faster than anyone in cricket history while using little footwork and all of his desire. A batsman who uses so many strokes must always be a bowler's dream target; Sehwag, however, is much more confident in his chances. Like many other kids his age, Sehwag was a starry-eyed youngster from Najafgarh, where his family owned a flour mill, and he grew up wanting to be Sachin Tendulkar.
Sehwag, who eloquently revolutionized batting manuals, maybe the most significant player since 2000. This was especially evident during India's two crucial Test trips against Pakistan and Australia in 2003/04, where he produced a big number of runs to help his team earn a win and a draw, respectively. There was an opener who would challenge the bowlers right away. Sanath Jayasuriya had demonstrated this in ODIs before him, but in Tests, it was Sehwag who disproved all prior theories about batting.

Six double centuries—the most by an Indian—including two triple centuries were the outcome. No other batsman during that era led India to more Test victories than Sehwag, it is safe to say. His double century against Ajantha Mendis and Muttiah Muralitharan in Galle, Sri Lanka, in 2008 stands out among his many outstanding hits. Sehwag handled them as if they were average bowlers, despite the fact that Sachin Tendulkar, Rahul Dravid, and VVS Laxman struggled to face them throughout the entire series. He had little trouble with off-spinners.

Virender Sehwag, a member of the team that won the 2007 World T20 and the 2011 World Cup, and who had hit a century on his Test debut in South Africa in 2001, fulfilled his part admirably. In 2015, the Nawab of Najafgarh resigned from international cricket and began to commentate on the sport. Fans love Viru in his new role because of his humorous observations. In the 2017 Indian T20 League, he was chosen to serve as the director (Cricket Operations) for Punjab.

Virender Sehwag Stats (as of October 2022)
Virender Sehwag Controversies
Sehwag became embroiled in controversy during the Second Test match between South Africa and India in November 2001 at St George's Park in Port Elizabeth when ICC Match Referee Mike Denness handed him a one-test suspension for Sehwag's excessive appeals. Six Indian players were given suspensions, four of which were suspended, including him. The extraordinary severity of the bans sparked a political, legal, and administrative crisis on a global scale, and the Indian cricket establishment threatened to cancel the tour if Mike Denness wasn't fired as the third test match's match referee.


On the first day of the tournament, Mike Denness was barred from entering the stadium because the International Cricket Council (ICC) supported him and the South African board supported the Indian cricket establishment. The game was deemed an unofficial and friendly five-day match by the ICC, and South Africa has crowned the series' victor after winning the first game by a score of 1-0. India's selection of Sehwag for the Test squad jeopardized the ensuing England tour to India. Following this development, the International Cricket Council (ICC) issued a warning that until Sehwag had served his one-match suspension, no match involving Sehwag in the cricket squad would be regarded as an official Test match.

Sehwag was left off the team for the first Test against England following discussions with the ECB and ICC as well as for the sake of cricket in general. Sehwag stated to Zee News in October 2015, I was intending to retire in 2007 when I was dropped from the squad but…!

Virender Sehwag's Net Worth
Mr. Virender Sehwag has a net worth of over 40 million USD, or 286 crores of Indian rupees. He has amassed this enormous sum through his earnings from the BCCI, IPL contracts, and private enterprises.

Virender Sehwag Awards and Achievements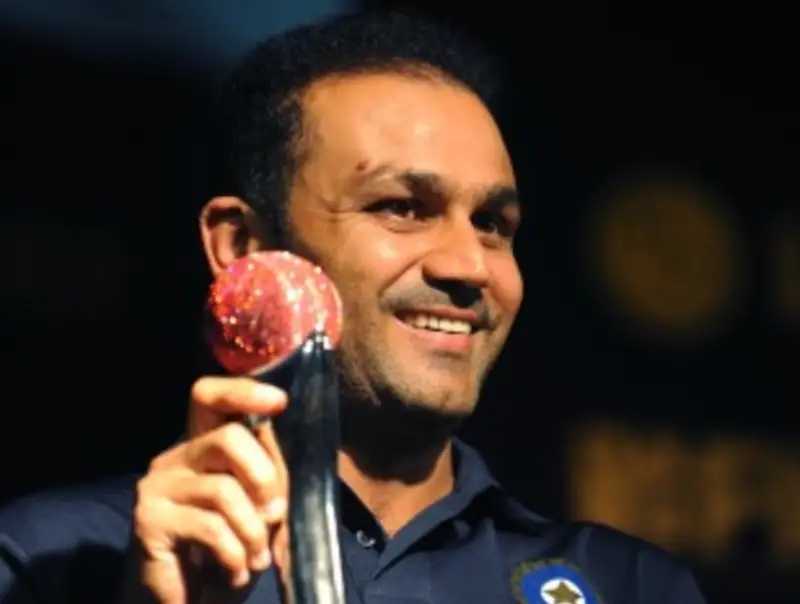 2002's Arjuna Award was given to Virender Shewag.
The Polly Umrigar Award was given to the best international cricketer in 2007 to Virender Shewag.
2008 and 2009 Wisden Leading Cricketer in the World was Virender Shewag.
The 2010 ICC Test Player of the Year was Virender Shewag.
2010's Padma Shree was given Virender Shewag
DDCA (Delhi and District Cricket Association) honoured Sehwag on October 31, 2017, by renaming Gate No. 2 at the Arun Jaitley Stadium in his honour.
Virender Sehwag Records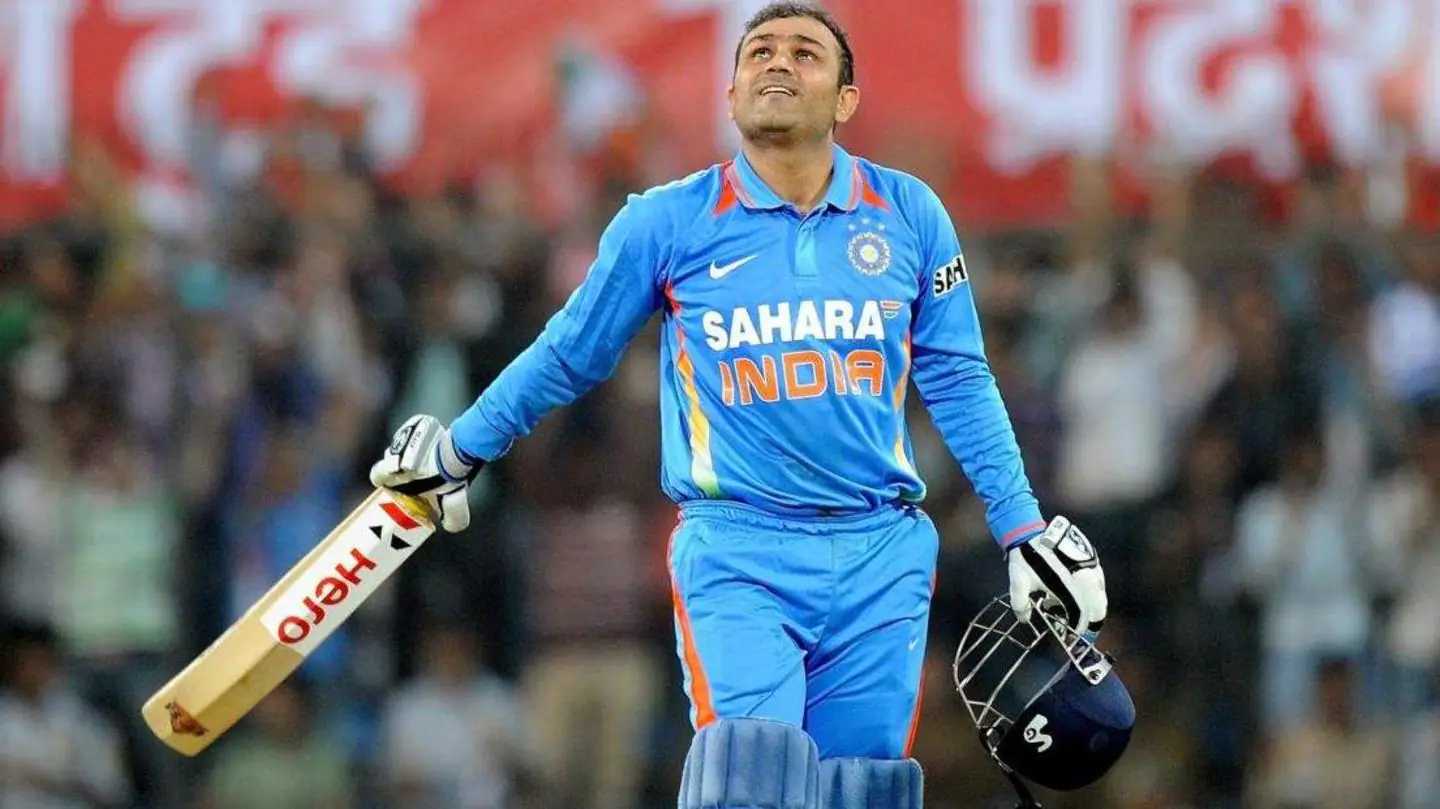 Only player in history to open in both Tests and ODIs and score 7,500 or more runs.
The quickest Test triple century, which he achieved in 278 balls.
He also holds the record for four of the six fastest Test double hundreds.
Third-best ODI individual score: 219
Tests with the most triple centuries: 2
Only cricketer in Test history to take five wickets in an innings and make two triple centuries.
Highest-ever Test batting strike rate among all cricketers with more than 2,000 Test runs under their belt.
Highest captain score in an ODI inning (219).
Virender Sehwag Interesting Facts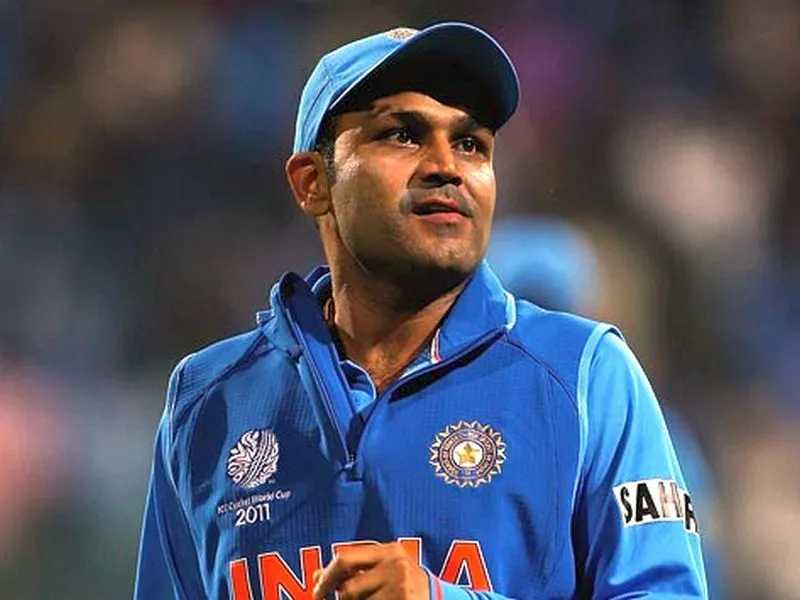 Nawab of Najafgadh is how Virender Sehwag is known.
For Delhi, Sehwag made his first-class debut in 1997. He has played in 194 first-class games and accumulated 14683 runs. His first-class cricket average is 47.36. In premier cricket, Viru has 42 tonnes to his credit.
In 2001, Virender Sehwag faced South Africa in his first test match. In the first innings of his debut game, he scored 105 runs.
Only Sehwag, an Indian, has scored two triple century in test matches. In Multan, Pakistan, in 2004, he scored his first triple century (309) off 375 balls. In that innings, he hit 6 sixes and 39 fours. In Chennai, India, in 2008, he hit his second triple hundred, scoring 319 off 304 balls. His innings included 42 fours and 5 sixes.
Social Media
Frequently Asked Questions