Vijay | Biography, Age, Movies, Facts, Networth

Hitesh Mandot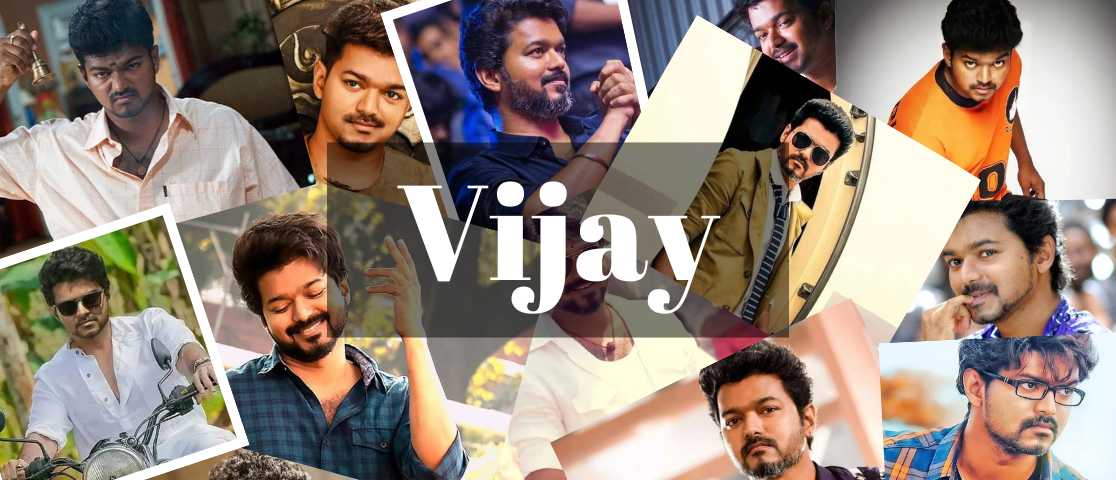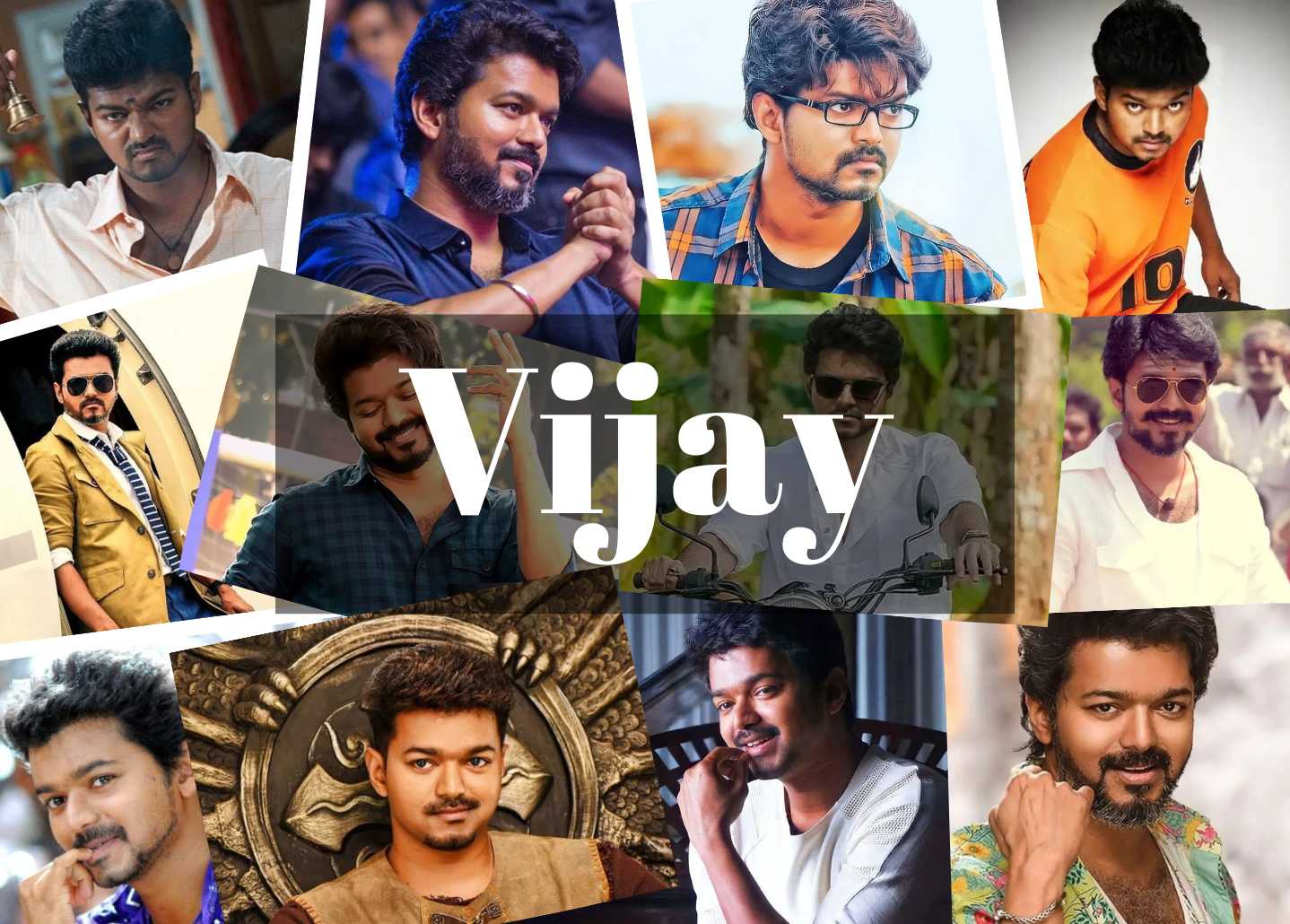 Vijay's Biography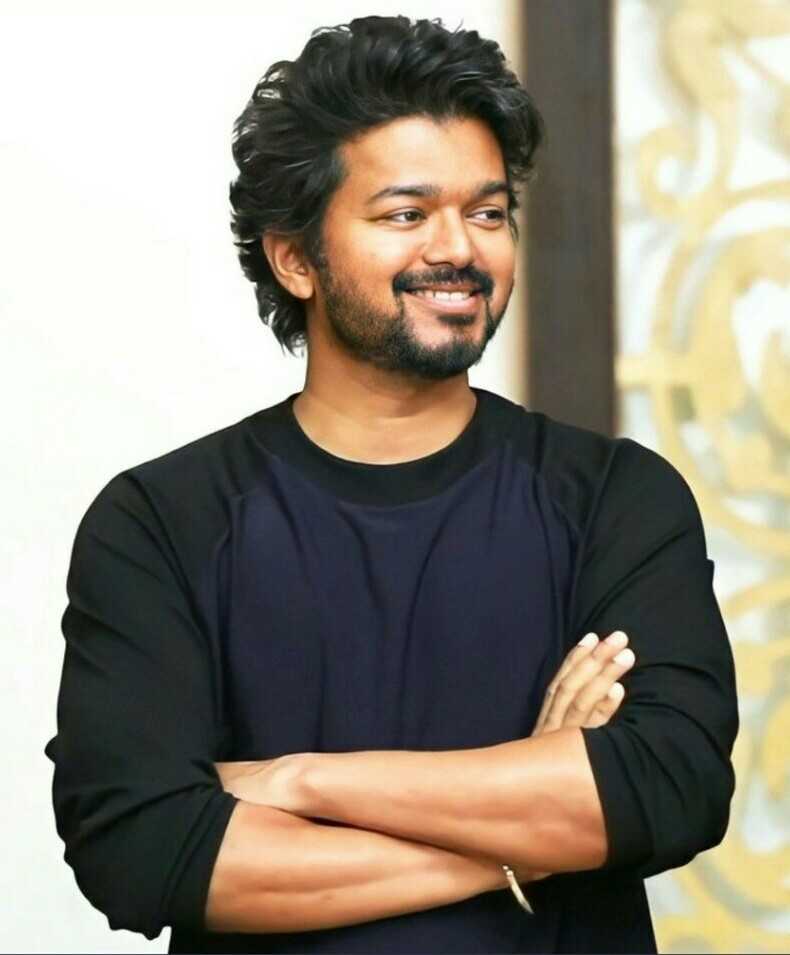 Vijay is an Indian actor. Vijay was born on 22 June 1974. Vijay's birthdate is 22 June 1974. Vijay's full name is Joseph Vijay Chandrasekhar. Vijay's age is 48 years old as of 2022. Vijay was born in Tamil Nadu. Vijay was born on 22 June 1974. Vijay's height is 5.10 feet. Vijay's zodiac sign is Cancer.

Vijay is the stage name of Joseph Vijay Chandrasekhar, an Indian actor, dancer, and playback singer who primarily performs in Tamil films. He was born on June 22, 1974. He has acted in 66 films as a lead, is one of South India's highest-paid actors, and has been dubbed a consistent performer by the International Business Times.

He has received numerous honors, including the South Indian International Movie Award and the International Achievement Recognition Award.

Vijay Family and Vijay Education
Tamil Nadu's Madras (now Chennai), where Vijay was born. His mother Shoba Chandrasekhar is a playback singer and Carnatic vocalist, while his father S. A. Chandrasekhar is a film director. His mother is Hindu, and his father is Christian. Vijay was baptized when he was 12 years old. Vidhya, Vijay's sister, passed away when she was just two years old.

Vijay began his education at the Fathima Matriculation Higher Secondary School in Kodambakkam before switching to the Balalok Matriculation Higher Secondary School in Virugambakkam. He eventually attended Loyola College to earn a degree in visual communications. At the age of 18, he asked his father if he would launch him while studying.

Talk To Similar Celebrities
Vijay's wife Sangeetha
Sangeetha Sornalingam and Vijay got married.

Vijay Movies
Vijay First Movie Naalaiya Theerpu (1992)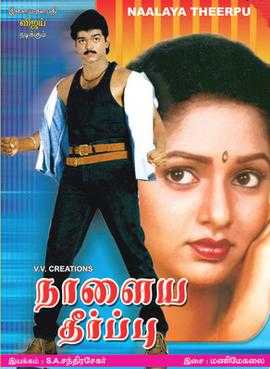 The 1992 action movie Naalaiya Theerpu, which translates to Tomorrow's verdict, was directed by S. A. Chandrasekhar and produced by his wife Shoba Chandrasekhar. It was Vijay's first major acting role. In addition to Keerthana and Easwari Rao, the movie also featured Srividya, Radha Ravi, and Sarath Babu in supporting roles.

Manimekalai, a newcomer, composed the music for the movie, R. P. did the filming, and Gautham Raju did the editing. The protagonist of the story is a businessman named Arun Mehta who abuses his wife Mahalakshmi through his numerous extramarital affairs. The unexpected twist comes when she becomes pregnant and gives birth to Vijay, who later exacts revenge on his father for his actions.

Vijay won the Cinema Express Award for Best New Face Actor, but the movie bombed at the box office after its release on December 4 to mostly unfavorable reviews.

Vijay Movie Pokkiri (2007)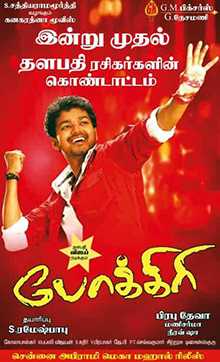 Shruthi, a charming girl who despises Tamizh's violent nature, falls in love with the hardened criminal who performs dirty jobs for a living. A turn of events reveals his true identity and purpose.

Action movie Pokkiri, which translates to Rogue, was produced and helmed by Prabhu Deva in 2007. It is a Tamil adaptation of Mahesh Babu's 2006 Telugu film Pokiri. In addition to Prakash Raj, Nassar, Mukesh Tiwari, Vadivelu, Sriman, and Napoleon playing supporting roles, the movie stars Vijay and Asin. Prabhu Deva and Mumaith Khan make cameo appearances.

Vijay Movie Thuppakki (2012)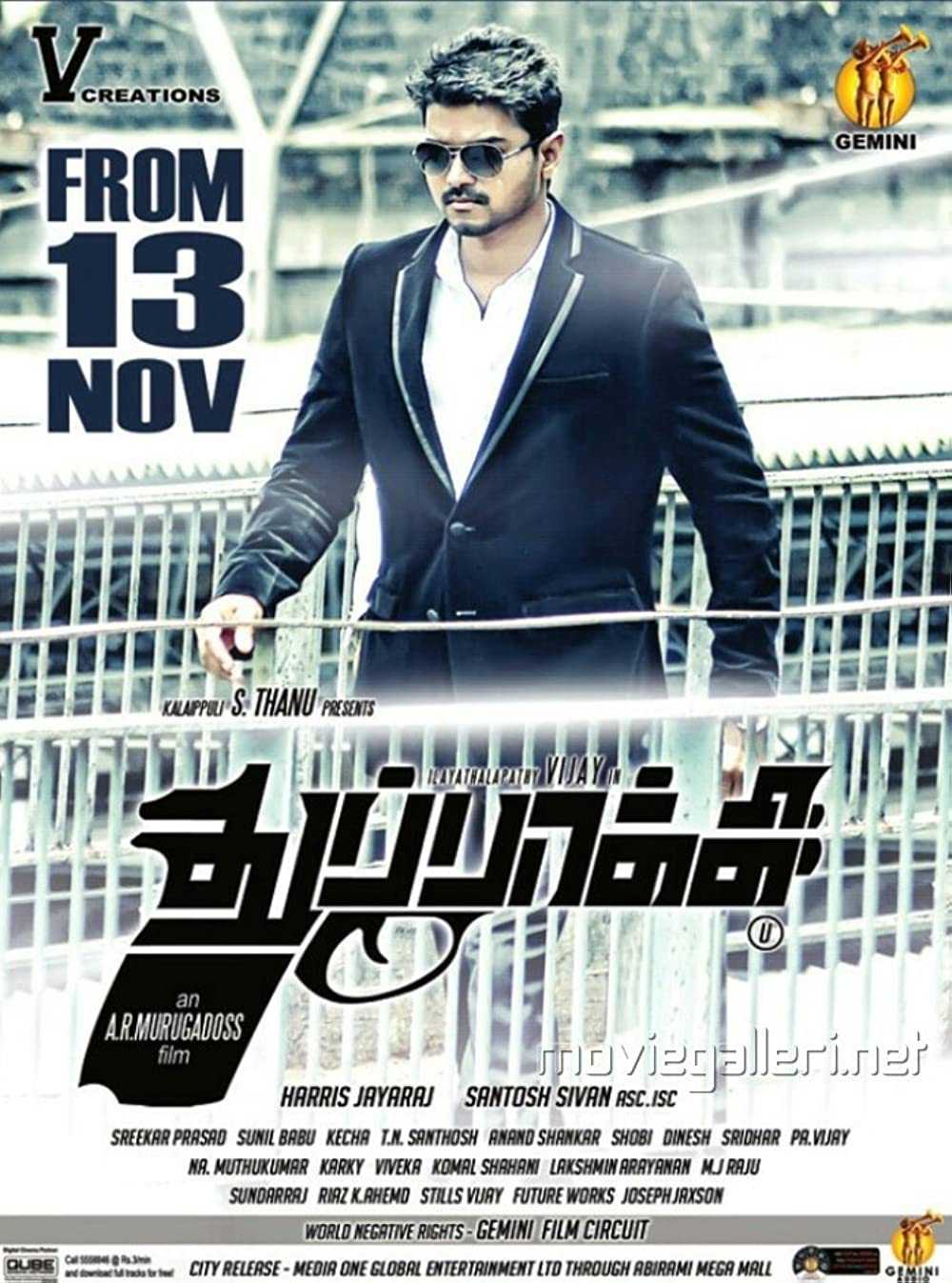 An army officer is caught in a bomb blast by a sleeper agent who admits that further bomb strikes are planned throughout the city. The officer prevents the additional explosives and devises a strategy to capture the perpetrator of these assaults.

Due to Thuppakki's success, Murugadoss and Vijay worked again on Kaththi (2014) and Sarkar (2018). Jagadish's (Vijaypre-interval )'s a line, I am waiting, garnered notoriety and has since been used in the pre-interval scenes in several South Indian movies. These include Tamizh Padam 2 (2018), Kaththi, Theri (2016), Velainu Vandhutta Vellaikaaran (2016), Pokkiri Simon (2017), and Master.

Vijay Movie Theri (2016)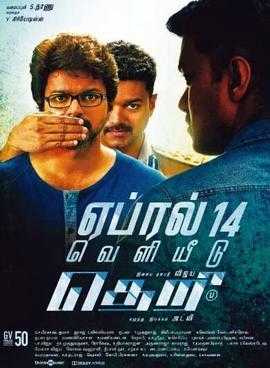 For the sake of raising his daughter in a secure atmosphere, DCP Vijaya Kumar goes into hiding. He must confront his past in order to defend his daughter as dangerous gangsters put her life in danger.


A 2016 action thriller titled Theri, also known as Spark, was written and directed by Atlee Kumar and produced by Kalaipuli S. Thanu under the brand V Creations. Amy Jackson, Samantha Ruth Prabhu, and Vijay all appear in the movie. George C. Williams handled the cinematography for the movie, and Ruben handled the editing. G. V. Prakash Kumar created the music.

The song from Vedalam inspired the title. A former police officer is on a mission to defend his daughter from his former adversaries in the movie.

Vijay Movie Sarkar (2018)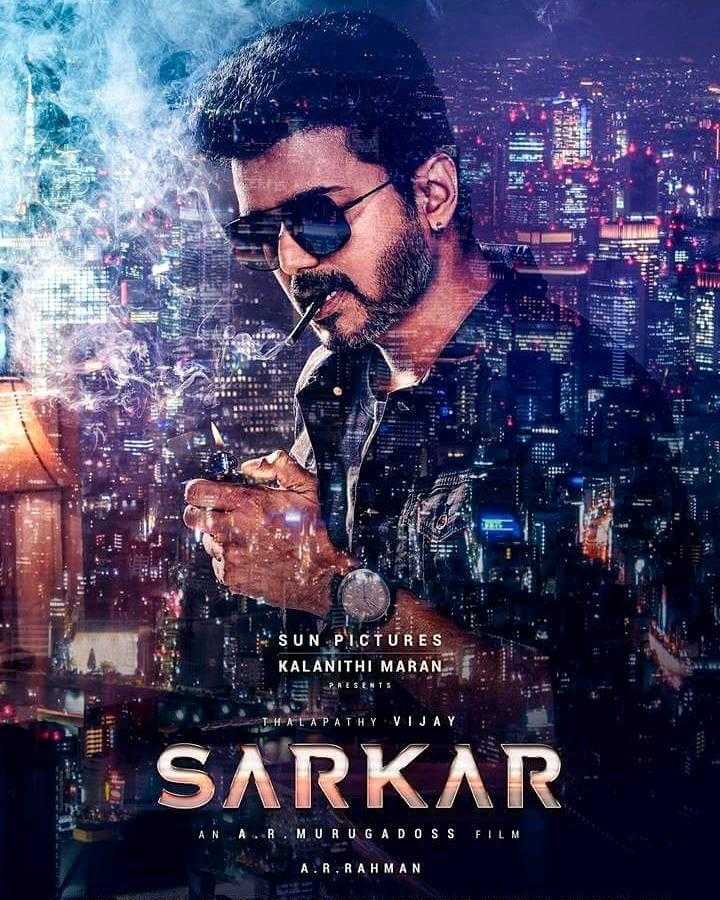 When an NRI businessman returns home, he discovers that illegal voting is a common occurrence. He faces off against two dishonest politicians when he decides to look into the situation.

A. R. Murugadoss wrote and directed the 2018 political action movie Sarkar, which Kalanithi Maran of Sun Pictures produced. Murugadoss and B. Jeyamohan wrote the dialogue together. The movie also stars Yogi Babu, Radha Ravi, and Pala in addition to Vijay, Keerthy Suresh, and Varalaxmi Sarathkumar.

Vijay Upcoming Movies
Varisu
Varisu (transl. Heir) is an upcoming Indian Tamil-language drama film directed by Vamshi Paidipally who wrote it with Hari and Ashishor Solomon.
Produced by Dil Raju, Sirish under Sri Venkateswara Creations and PVP Cinema. The film stars Vijay and Rashmika Mandanna. The music is composed by Thaman S, the cinematography is handled by Karthik Palani, and the editing by Praveen K. L.
Chennai will host the main shooting in April 2022. The movie is slated to hit theatres on January 12, 2023, during the Pongal holiday.

Vijay's Career Timeline
Vijay Controversy Animal Welfare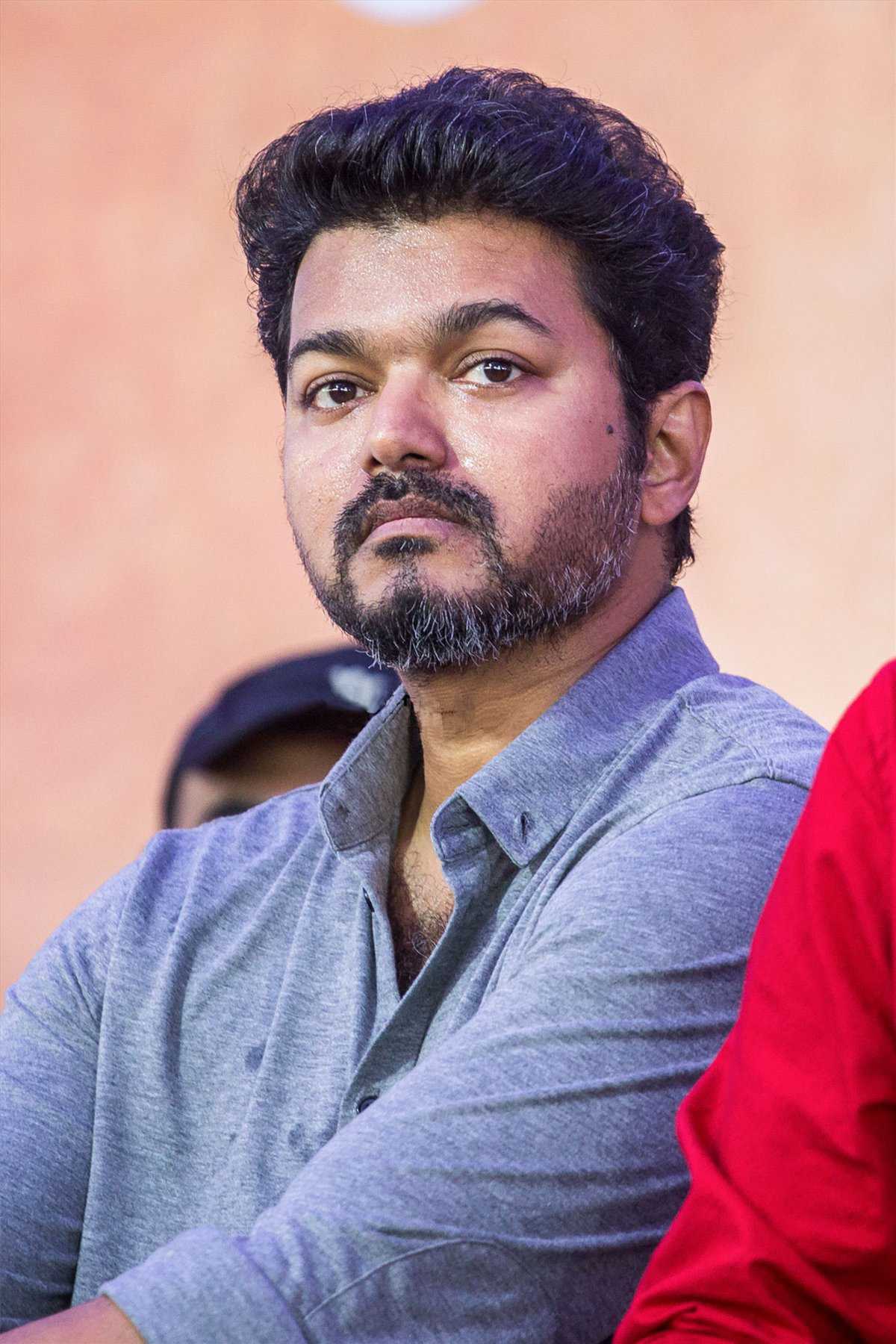 The producers of Thalapathy Vijay's Varisu have been given a show cause notice by the Animal Welfare Board of India. Five elephants were brought onto the movie site without the team's permission, and they were asked to give an explanation.

Varisu, directed by Thalapathy Vijay, is now moving forward quickly in Hyderabad. After receiving a show cause notice from the Animal Welfare Board of India, the movie recently found itself in difficulties. The makers of Varisu did not seek prior authorization to employ elephants for shooting, according to the AWBI's notice. Within seven days, the Varisu team must submit their justification for the violations.

The Varisu team improperly used five elephants for shooting on November 23, and the Animal Welfare Board of India issued a show-cause notice to them.

Vijay's Net Worth
According to estimates, Vijay is worth around $56 million, or roughly Rs. 445 crores. His yearly earnings are reportedly in the range of Rs. 45 crores.

The payments he receives from movies, brand endorsements, etc., determine his income. Coca-Cola, the IPL's Chennai Super Kings, and other brands are among the ones he has endorsed. Vijay receives a yearly salary of between Rs. 5 and Rs. 10 crores from brand endorsements.

He has a Rolls Royce Ghost valued at approximately Rs. 6 crores, an Audi A8 worth Rs. 1.30 crore, a BMW Series 5 worth Rs. 75 lakh, a BMW X6 worth Rs. 90 lakh, and a Mini Cooper worth Rs. 35 lakh in his collection.

Vijay's Awards
Dr. M. G. R. Educational and Research Institute awarded him an honorary doctorate in 2007.
Best actor honours from the Tamil Nadu State Film Awards in 1997 and the MGR Award in 2000.
He has received 18 nominations for the Vijay Awards and 9 victories.
Theri won Best Entertainer at the 2016 South Indian International Movie Awards.
He's received four Techofes Awards.
Two Ananda Vikatan Cinema Awards were given to him.
Vijay Interesting Facts
By his supporters and the media, Vijay is referred to as Thalapathy, which is Commander.
He is one of India's best-paid performers.
He sings playback and is an excellent dancer.
Vijay has appeared on the Forbes India Celebrity 100 List five times.
His mother Shoba is a playback singer and Carnatic vocalist, while his father S. A. Chandrasekhar is a Tamil film director.
He made an appearance in the 2012 Bollywood song Chinta Chinta from the Akshay Kumar-starring movie Rowdy Rathore.
His films have performed incredibly well on television in Hindi dub.
He is also active in philanthropies and has provided assistance to Tamil Nadu households who were impacted by the Gaja cyclone.
Vijay's Profile Summary
Social Media
Frequently Asked Questions