Tarun Tahiliani Age Education Family Controversy Fashion Designer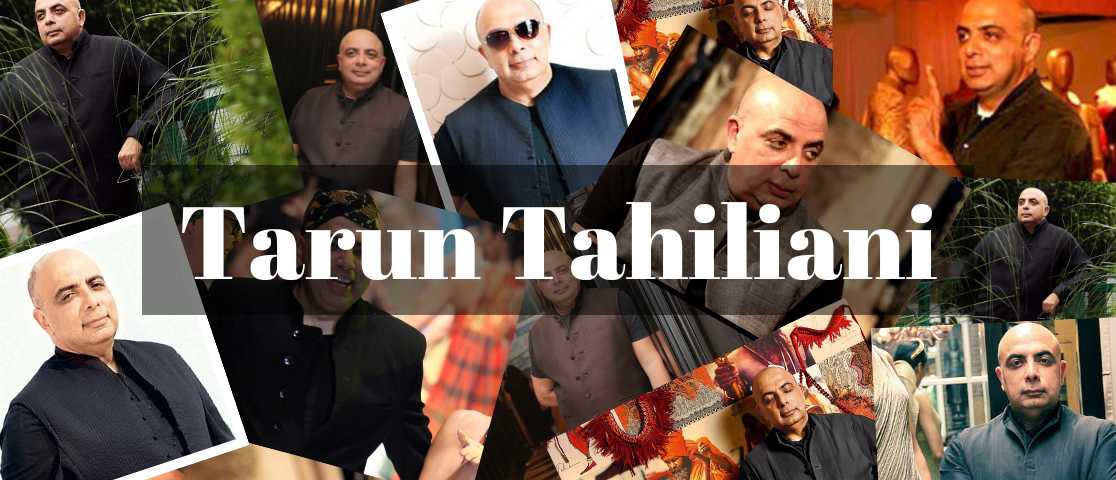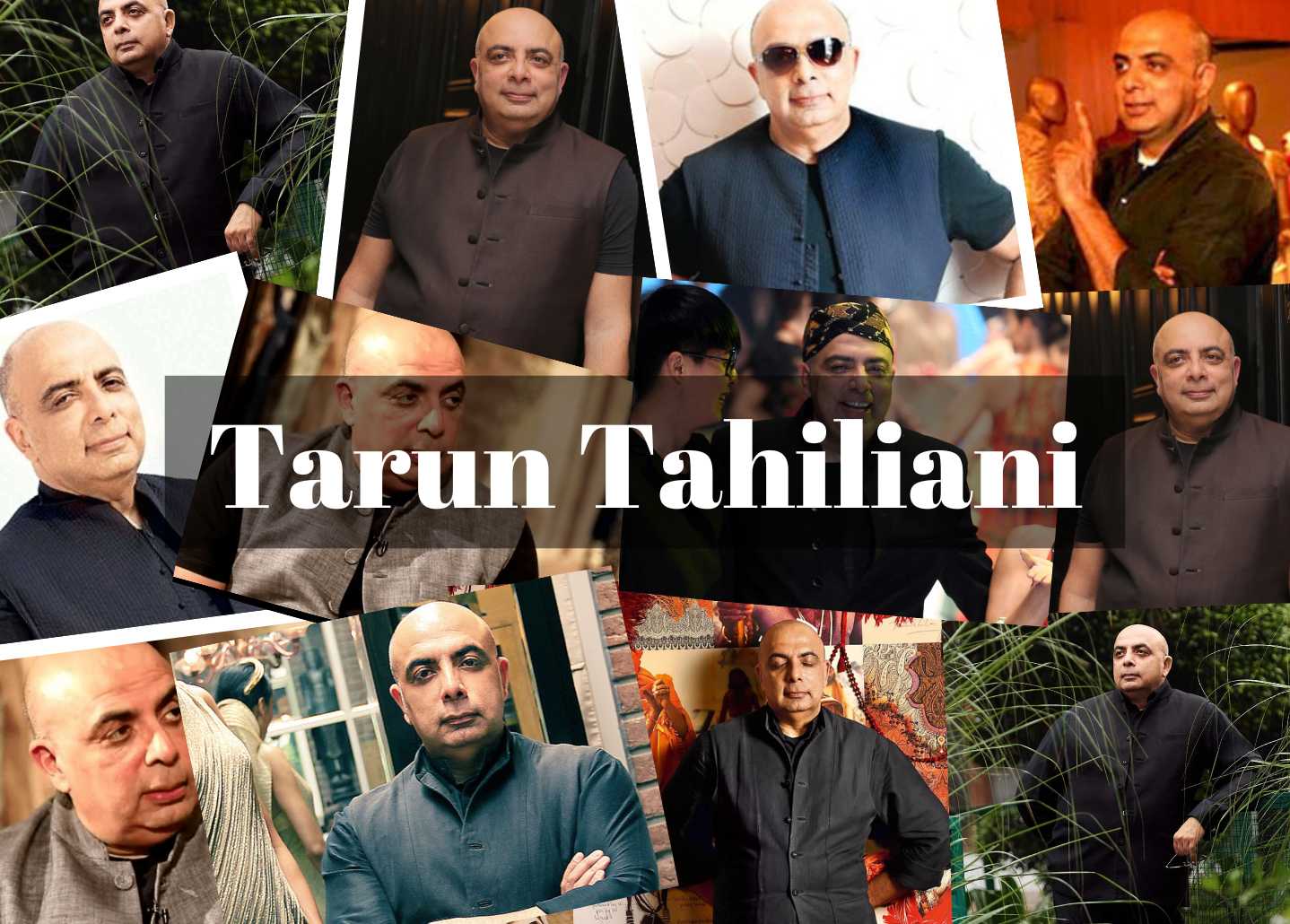 Biography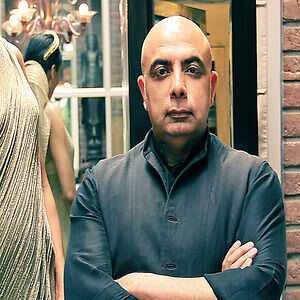 A well-known Indian fashion designer and interior designer is Tarun Tahiliani. Tarun Tahiliani is a Maharashtrian Sindhi family. Tarun Tahiliani co-founded Ensemble, India's first multi-designer shop, with his wife, Sailaja Sal Tahiliani, in 1987. Two years later, the Tahiliani Design studio was established.
He is well known for his ability to combine Indian workmanship and textile tradition with fitted silhouettes, and he is based in Delhi. His distinctive style is the fusion of conventional beauty with cutting-edge design. He also developed a reputation for his bridal apparel over time.

Tahiliani has recently embarked on several interior design jobs. He has created interiors for resorts, houses, and restaurants (such as The Aish at the Park in Hyderabad), and hotels (like The Sofala in Goa), and has even started to design events for Indian weddings.
Over a million people follow him on Instagram, where he has a fair amount of popularity. You may find him on Instagram at @taruntahiliani, where his account has been verified. He is quite active on Instagram, having so far shared almost 4,000 images there.
Age
Tarun Tahiliani's birth year is 1963. Tarun Tahilaini was 59 years old as of 2022. Tarun Tahiliani's zodiac sign is Capricorn. Tarun Tahiliani's hobby is travelling.
Family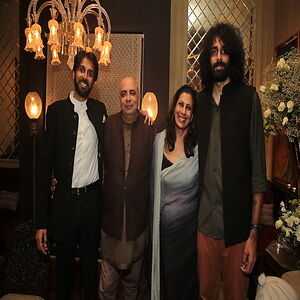 Tarun Tahiliani's birthplace is in Mumbai, Maharashtra. Tahiliani was raised in a large Sindhi family in Mumbai, where he was born and raised. Tarun Tahiliani's sister, Tina Tahiliani. Tarun Tahiliani's father, Admiral R H Tahiliani, was a member of the Indian Navy.

Later, his father held the positions of Governor of Sikkim from 1990 to 1994 and Chief of Naval Staff of the Indian Navy from 1984 to 1987. Tarun Tahiliani's mother, Jaswanti Tahiliani, who attended VJTI in Mumbai, was the city's first female engineer. While he was still a student at Doon School, she passed away from cancer. A few years later, his father remarried.

Through a mutual friend, he was introduced to Sailaja (Sal), his future wife, who was a University of Pennsylvania economics student at the time. Soon after his return to India, they got married. Tahiliani's first employee, Sal, who was up in New York, first oversaw Tahiliani's retail operations after a brief modeling career that included work with Pierre Cardin. The two sons of the marriage.
Education
Tarun father was assigned to Delhi when the boy was still in high school, having previously attended the Mumbai-based Campion School. The boy then transferred to the Dehradun-based boarding school, The Doon School, where he eventually graduated in 1980.

He enrolled as an honors student at St. Stephen's College in Delhi after completing his education. But after a year, he left because he didn't find it difficult enough. He then traveled to the US, where he spent a year studying at Vassar College in New York before earning a degree in business management from the Wharton Business School.

Marriage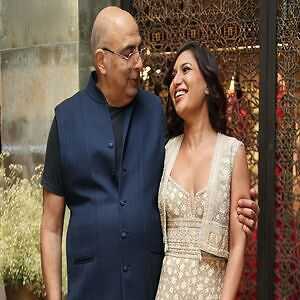 A well-known Indian fashion designer is Tarun Tahiliani. He co-founded Ensemble, India's first multi-designer shop, with his wife, Sailaja Sal Tahiliani, in 1987. Two years later, the Tahiliani Design studio was established. He is well-renowned for his ability to combine Indian workmanship and textile tradition with fitted silhouettes, and he is based in Delhi.

Sailaja Tahiliani, Tarun's wife, co-founded the ensemble and is a model. When Tarun first met Sal, it was love at first sight, according to him. Tarun first met Sailaja while studying in the US.

Sal studied economics at the University of Pennsylvania; fortunately for me, my best friend Sanjana attended the same institution. I occasionally visited Sanjana, and through her, Sal and I were introduced.

Sal and I clicked right away, and when we got back to India, we didn't waste any time getting married. Being born and raised abroad, Sal and I have a modern outlook and offer each other a lot of space. Our married life is improving every day.
Career
Tarun first began working for the family's oil field equipment business when he returned to India. The first multi-designer boutique in India, Ensemble, was subsequently founded by him and Sailaja in Mumbai in 1987 with the help of fashion designer Rohit Khosla. Rohit Khosla, Anuradha Mafatlal, Neil Bieff of America and his label Anaya, Anita Shivdasani, and Sunita Kapoor, the wife of actor Anil Kapoor, and their label Ahilian, all contributed pieces to the collection.

By this time, he had started drawing, but he lacked formal design instruction, so in 1991 he relocated to New York to enroll in FIT's design school. Soon after his return, he moved his company to Delhi. His designs first gained widespread recognition in 1995, when British heiress Jemima Khan wore one of them to her wedding to Imran Khan.

After more than 25 years in business, Ensemble now has locations in both Mumbai and Delhi. Tahiliani co-owns the company with his sister, Tina Tahiliani Parikh, who started working there in 1990.
Before the budget announcement, Tarun urged the government to enhance the health budget by 3% by working with Save the Children in India. One of the most well-known fashion designers in India, Tarun Tahiliani, enjoys a sizable fan base on numerous social media websites.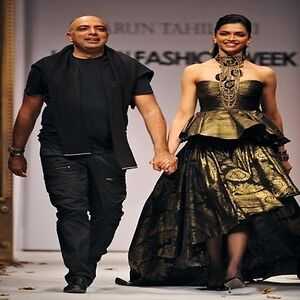 When he eventually went back to India, he began by working for his family's company that sold oil field equipment. Eventually, with the aid of designer Rohit Khosla, he and Sailaja established Ensemble, the country's first multi-designer store, in Mumbai in 1987.

The American fashion designer Neil Bieff, Anita Shivdasani, Rohit Khosla, Abu Jani & Sandeep Khosla, Sunita Kapoor, the wife of actor Anil Kapoor, and labels Anaya and Ahilian also contributed to the collection. He had at this time begun drawing, but he had no official background in design, so in 1991 he enrolled at the Fashion Institute of Technology (FIT) in New York to study design.
He relocated his business to Delhi not long after his return. People started to take notice of his work when British heiress Jemima Khan wore one of his gowns to her wedding to Imran Khan in 1995.
Together with his sister, Tina Tahiliani Parikh, who joined the business in 1990, Tahiliani co-owns Ensemble, which currently has locations in both Mumbai and Delhi. Before the budget was released, Tarun Tahiliani worked with Save the Children India to urge the government to increase the health budget by 3%.

What a joy it was to see the models go down the catwalk dressed as sadhus or sadhvi, their outfits evoking the many colors of the Kumbh, from sunset tones and rust to rich reds and ambers with accents of blue, aubergine, and pink.

On the ramp, the acclaimed designer seemed to have painstakingly replicated parts of the expansive Kumbh Mela. Tahiliani's exotic, yet earthy clothing line's graceful forms and delicate structure evoked a sense of divinity, producing a visual appeal that promised to stick in spectators' memories long after the event.

Fashion enthusiasts waited patiently on Day 2 of the Wills Lifestyle India Fashion Week Autumn/Winter 2013 to see master designer Tarun Tahiliani's Kumbh Back collection, which was inspired by his trip to the Mela this year.

At the time, millions of people were waiting to take a dip in the holy waters during the 55-day festival at the Maha Kumbh in Allahabad. We hope that reading this biography of Tarun Tahiliani will help you better understand his life and career.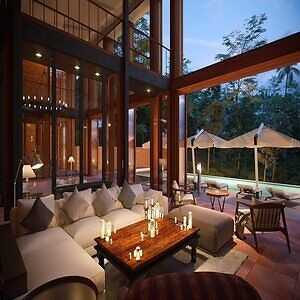 With the help of his design team's company, Ahilia Homes, designer Tarun Tahiliani ventured into the fields of architecture and interior design to build the Glass Villa in Goa. In the project, the designer can be seen concentrating on his interior design firm while also working closely with Ahilia Homes. Architectural Digest India honored the partnership as Collaboration of the Year, and the building is due for completion in May and is now accepting reservations.

Tahiliani used his sumptuous modern aesthetic to create the inside of the Glass Villa in Goa. The structure has large windows that let in plenty of natural light, open interiors, and natural colors with modern accents. Tahiliani himself owns a home in Goa, and the interior decor utilizes the kind of modern design that has come to be associated with Goa. Additionally, the architectural subsidiary of glass producer Asahi India, Glass'x'perts, collaborated on the project.

Tahiliani is now touring the United States and revealing his newest interior design endeavor. The company has held wedding and formal wear fashion shows in New York and New Jersey, and it will next stop in Arizona, Los Angeles, Chicago, and Houston.
Controversy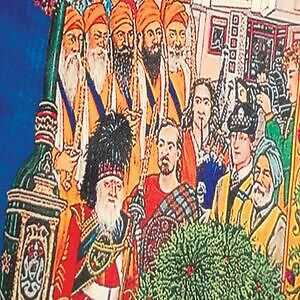 Designer Tarun Tahiliani has received a legal warning from the Delhi Sikh Gurdwara Management Committee (DSGMC) for allegedly using images of the Panj Payare (five holy men) and the Sikh holy sign Nishan Sahab on the skirts he created. DSGMC claims that by publishing these images, the designer offended Sikhs' religious feelings. Within 15 days, Tahiliani is expected to pull these skirts. This skirt's purported seller is a Vasant Kunj shopping center.

The skirts are being sold at the shopping center for Rs 9,900, according to DSGMC Chief Administrator Ajmer Singh. A Sikh woman alerted the DSGMC to the problem. Satvinder Kaur had informed DSGMC that she had paid Rs 9,900 for a single skirt from Tarun Tahiliani's store at the Emporio Mall in Vasant Kunj.

The skirts display images of five holy men (Panj Pyare), a Sikh holy symbol, which is prohibited. Manjit Singh GK, president of the DSGMC, told MAIL that the Sikh religion forbids the painting or printing of images of their gurus, the five holy men, or the religious emblem on articles of clothing like skirts or shirts.

According to him, Tahiliani has been given 15 days to remove the contentious skirts from the sale. Tahiliani has been asked to apologize, and the DSGMC has warned of legal action if he refuses to take down the skirts.

The president of the DSGMC stated, The designer was categorically informed that printing of religious symbols on a cloth or a ready-to-wear outfit is highly objectionable and against the Sikh tenets. The picture of an old man playing cards printed on a skirt along with the religious symbols is in bad taste.

In light of the foregoing, you are kindly requested to call all such skirts back from the outlets of the markets to which you have sold them for further sale to the public within 15 days without further delay. You may kindly note that in the event you fail to withdraw these skirts from the market, the Delhi Sikh Gurdwara Management Committee will be forced to initiate legal action against you under the law, and you will have to bear all costs and pay them to the DSGMC.

The Delhi Sikh Gurdwara Management Committee's (DSGMC) demands were met by the business, which then released a statement stating, We as a design house are influenced by a variety of sources. In actuality, the Singh twins, who are Sikhs themselves, collaborated on this collection. Hence, it never even occurred to us to consider how sensitive the placement of such a print may be.

Since it is the business policy to promote unity and not cause offense, we have given our stores instructions to remove the specific skirts from the display as soon as possible and return them to the warehouse as a gesture of goodwill.
Net Worth
Tarun Tahiliani is a well-known Indian fashion designer with a net worth of $7 million. He co-founded Tahiliani Design Studio in 1990 after co-founding Ensemble, India's first multi-designer boutique, in 1987 with his wife Shailja Sal Tahiliani.

He is most renowned for his ability to combine European fitted silhouettes with Indian craftsmanship and textile history, and he is based in Delhi.

Awards
In 2004 awarded the Moet and Chandon Fashion Tribute Award for Designer of the year of India.
In 2004 awarded the F award for Best Women's Designer for Couture.
Fun Facts
Tarun is known to lead the foundation of the fashion industry in India.
Tarun had a knock knee problem when he was a kid.
Tarun once shared that he loves traveling.
Tarun strongly believes that people who create style do not follow a style.
Tarun is the kind of person who wants to live life to the fullest family and friends are more important to him than money.
Tarun has been given the title of the 'Karl Lagerfeld' of India by famous British stylist Isabella Blow.
Tarun once said in an interview that he works with Indian craftsmen for nearly everything from hand-blown chandeliers to carpets and clothes; only the tulle is Italian because he hasn't found an Indian replacement.
Tarun has mostly known for his bridal collections the best part of his collection is that they are lightweight comfortable and elegant he criticized the act of humiliation of the Indian bride when the zipper of her lehnga came undone due to its sheer weight.
In October 2004 he was invited to Hong Kong to represent India and he also showcased his collections in Karachi Pakistan.
Tarun had also designed Shilpa Shetty Kundra's bridal outfit and wedding trousseau in 2009.
Tarun said in an interview that he had always asked his craftsmen to talk in Hindi.
Tarun is also an aware citizen of the country he very actively attended CAA protests in Delhi and was also involved in the Meetoo campaign.
In his opinion style is what you do with things like the way you have worn your Kajal in a very Indian way with your very western clothes and boots.
Profile Summary
Social Media
Frequently Asked Questions