Sonu Gowda Movies Birthdate Birthplace Marriage Husband Hobbies Height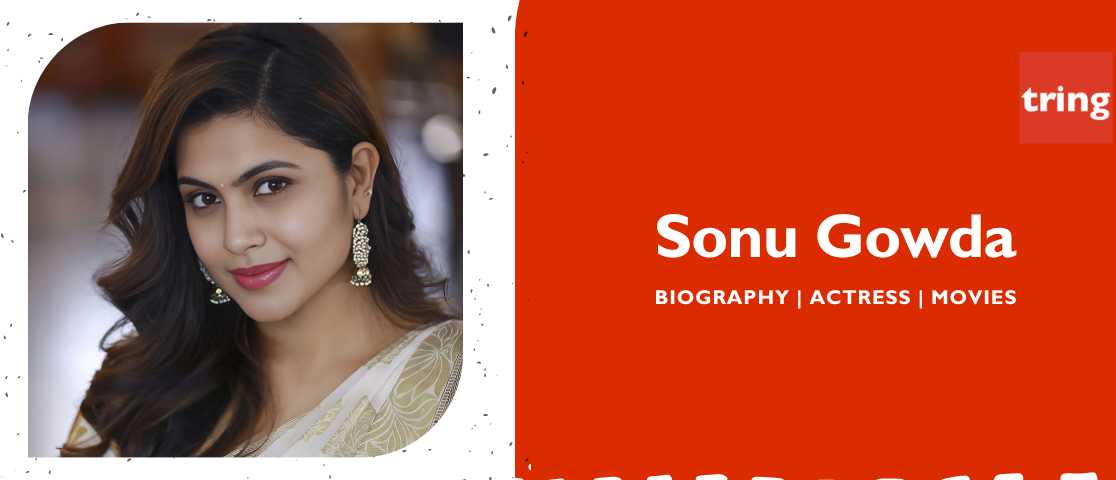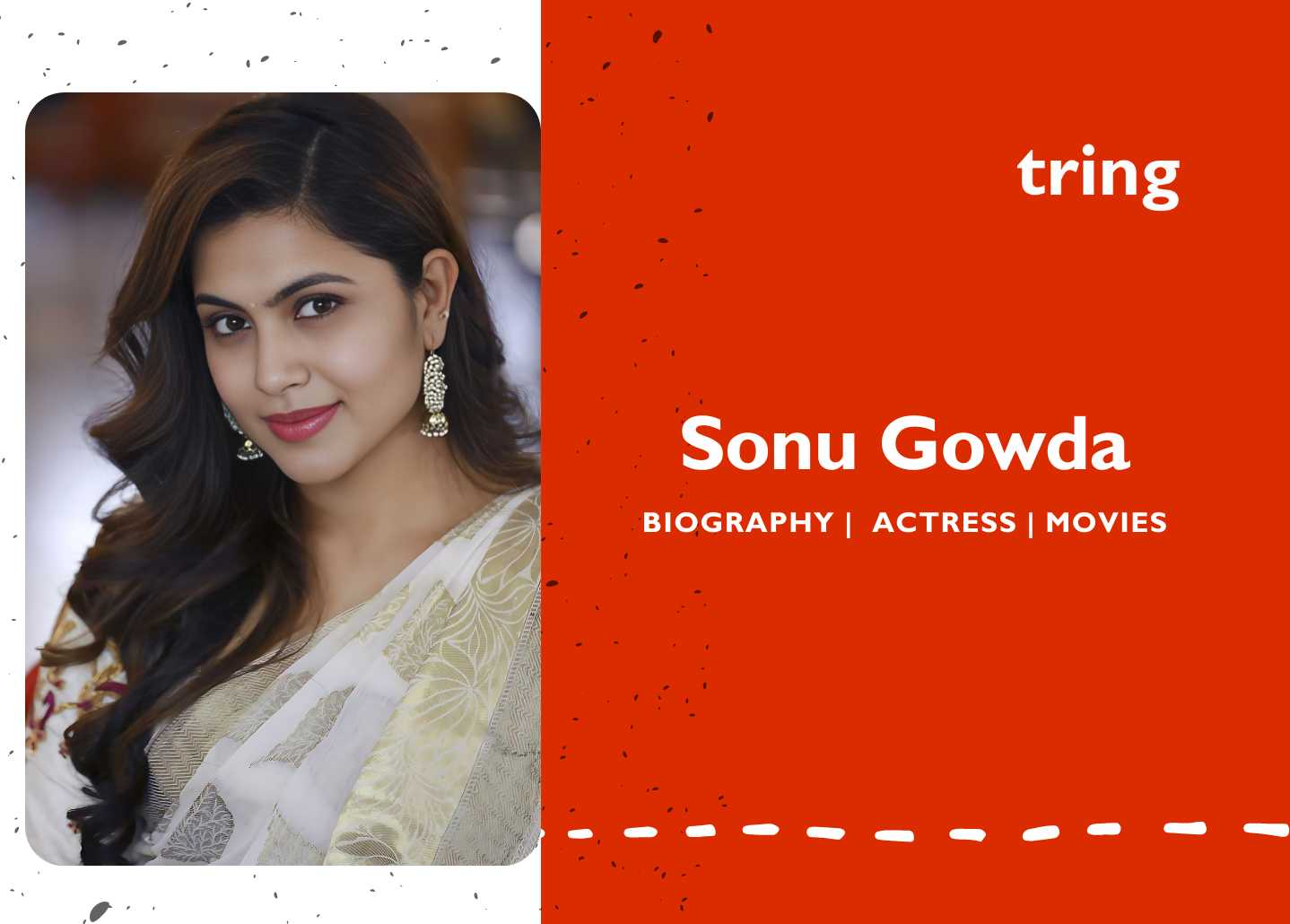 Sonu Gowda's Biography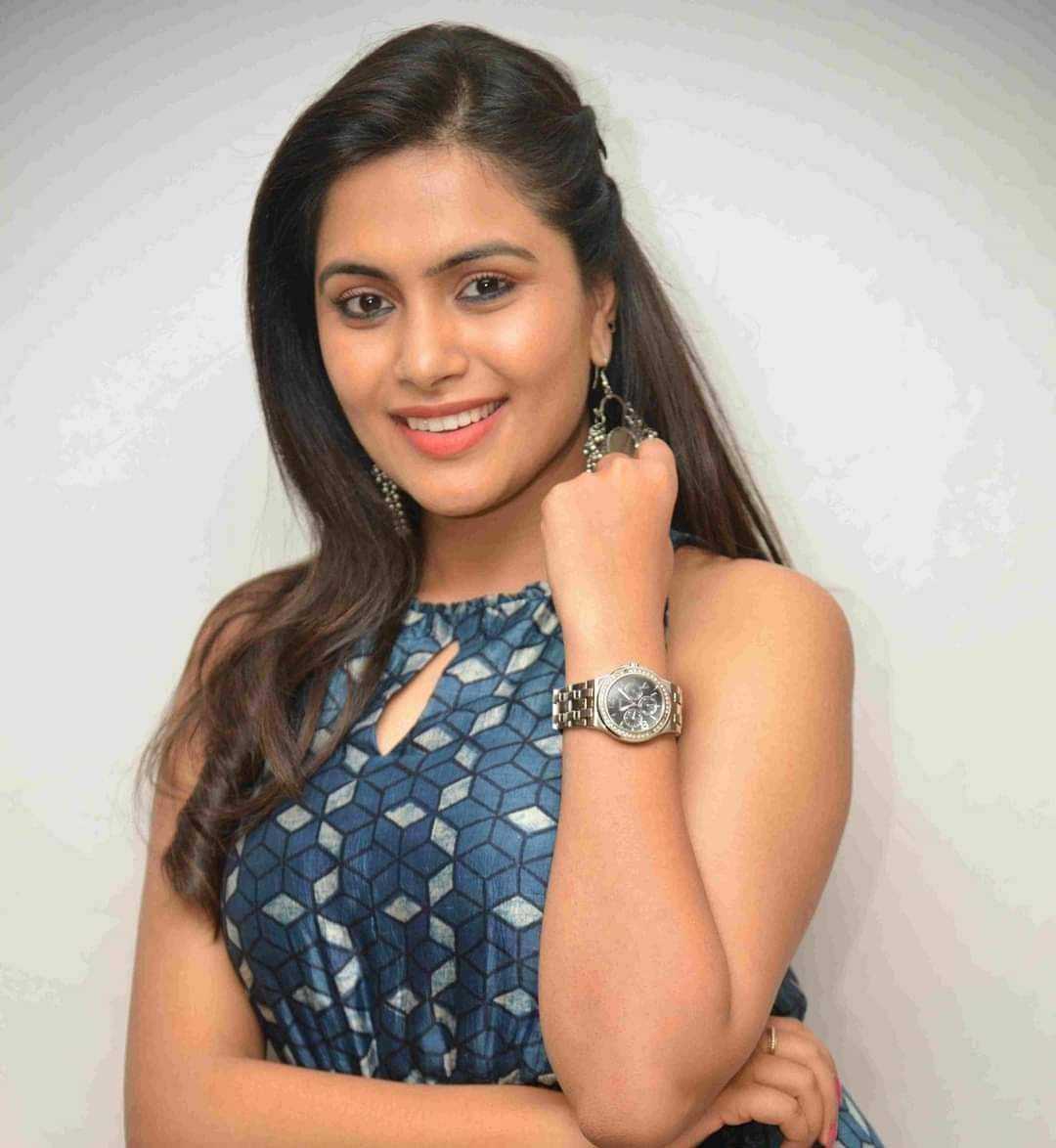 Indian actress Sonu Gowda primarily appears in Kannada-language movies. She made her film debut in Inthi Ninna Preethiya and went on to star in Paramesha Panwala and Gulama, among other movies. She has also appeared in films in Tamil and a few in Malayalam under the name Shruthi Ramakrishnan.

Sonu Gowda is a well-known and recognized actress in the Tamil and Kannada cinema industries. She quickly rose to fame and prominence in the business and showed off her wonderful talent to everyone.
Sonu Gowda's Age
Sonu Gowda's birthdate is March 23, 1990. Sonu Gowda was 32 years old as of 2022. Sonu Gowda's hobby is traveling. Sonu Gowda's zodiac sign is Aries.
Sonu Gowda's Family
Sonu was born in Bengaluru. Sonu's father, Ramakrishna, has worked as a make-up artist in the Kannada film business. Sonu's mother's name is Sumaja.

She has a sister named Neha Gowda, a television actress best known for her work in the Telugu drama series Swathi Chinukulu, the Kannada soap opera Era Lakshmi Baramma, and Kalyana Parisu.

Sonu Gowda's Education
Sonu did her schooling at Carmel High School in Padhmanabhanagar, Bengaluru. She did her college work at Surana College in Bengaluru. She has a B.Com. degree.
Sonu Gowda's Marriage
Only close family members know the wedding's location—the Venkateshwara temple in JP Nagar—and it has been well-guarded. Sonu and Manoj have been in love and have known each other for a long time. Their families have been aware of their relationship for at least two years. The marriage is taking place with the approval of both families, a friend of the couple and an actor revealed.

On November 3, the couple will host a reception in Bangalore's Ganjam Hall. The bridegroom is a successful businessman who operates a retail clothing showroom and has experience in finance.On the Inti Ninna Preetiya filming locations, Sonu and Manoj got to know one another. Sonu is a pet name that Sonu adopted for films; her real name is Shruti. Manoj, also known as Manu among friends, was a close buddy of Sringar Kitty, the movie's main character. During the shooting, Sonu and Manu became friends.

All of their acquaintances were aware of the couple's connection because they were out together, according to producer Chandru, a mutual friend of the two.
Sonu Gowda's Career
Sonu Gowda Movie: Inthi Ninna Preethiya (2008)
Duniya Soori wrote, produced, and directed the 2008 Indian drama film Inthi Ninna Preethiya in Kannada. The movie's story centers on a struggling family affected negatively by alcoholism.

The movie's key characters are Srinagar Kitty (billed as Krishna), Bhavana, and newcomer Sonu Gowda. Sadhu Kokila wrote the soundtrack and the film's score. Satya Hegde, a former colleague of Suri's, handled the cinematography, and Deepu S. Kumar handled the editing.

Sonu Gowda Movie: Sivappu Mazhai (2010)
V. Krishnamurthy wrote and directed the Tamil action film Sivappu Mazhai in 2010. The movie, formerly known as Guinness Vision, broke the Guinness World Record by being produced in 11 days, 23 hours, and 45 minutes. The principal actor in the movie is Suresh Joachim, a Tamil Canadian who holds numerous Guinness World Records; Other notable actors include Meera Jasmine, Vivek, and Suman.
Sonu Gowda Movie: Dyavre (2013)
Dyavre is a 2013 drama film in the Kannada language that was co-produced by Rajesh Bhat and Jayanna Bhogendra. It was written and directed by Gadda Viji. Sathish Ninasam, Sonu Gowda, Yogaraj Bhat, and Sruthi Hariharan make their acting debut in the movie. The dialogue was written by Gadda Viji and Yogaraj Bhat. Veer Samarth wrote the music for the songs.

The focus of the movie is on inmates who are incarcerated for a variety of causes. The director of Gadda Viji's debut film experimented with a different color. The innocence of criminals who wind up in jail for reasons they are unaware of and become victims of circumstance has been brilliantly captured by him.

Each criminal has a unique tale that appeals to your emotions. Every criminal's life is filled with drama. Gadda Viji deserves praise for the creative way he handled stories of prisoners who were incarcerated for a variety of causes.
Sonu Gowda Movie: Goa (2015)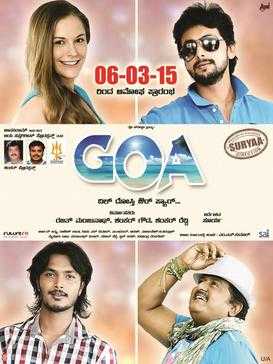 Surya directed this Indian Kannada romantic comedy movie. The film's lead actors include British theater performer Rachel Wise, Tarun Chandra, Srikanth, Sharmila Mandre, Sonu, and Komal Kumar.

The movie is an official remake of Venkat Prabhu's 2010 Tamil film of the same name. Rajesh Katta handled the cinematography, and Arjun Janya wrote the music for the movie.

The soundtrack and background score for the movie were created by Arjun Janya. Four songs make up the album, and Naveen, Hemanth, K. Kalyan, and Chandan Shetty wrote the lyrics for each song.
Sonu Gowda Movie: Happy New Year (2017)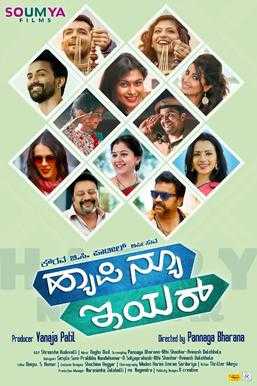 A movie written and directed by Pannaga Bharana and produced by Vanaja Patil will be released by Soumya Films on May 5, 2017. B. C. Patil, Saikumar, Rajshri Ponnappa, Vijaya Raghavendra, Diganth, Dhananjay, Sudharani, Shruthi Hariharan, Sonu Gowda, Margarita, and Srushti Patil all play major roles in the ensemble picture.

Esmile is the film's art director, and Raghu Dixit is the composer of the music. Thriller Manju is in charge of choreographing the stunt scenes. The movie's release date was May 5, 2017, and principal photography began on August 22, 2016.

Raghu Dixit created the songs and the background music for the movie. The audio was introduced on February 20, 2017, in Bangalore's KSC Stadium. The record was publicly introduced by actor Sudeep.
Sonu Gowda Movie: I Love You (2019)
I Love You is an Indian love drama film in the Kannada language that was written, directed, and produced by R. Chandru. In numerous theaters, it ran for 100 days. The lead actors in the movie are Upendra, Rachita Ram, and Sonu Gowda. After the well-received Brahma, Upendra and director Chandru are working together again on this picture (2014).

The movie is an adaptation of Upendra's prior works, A, Upendra, and Uppi 2. Sugunaan was responsible for the movie's cinematography. Dr. Kiran Thaotambyle, Indra K.M., and Aria Dakshin contributed to the soundtrack for the movie. There have been claims that the film is comparable to the 2007 English film I Think I Love My Wife, which was based on the 1972 French film Love in the Afternoon.

Happy-go-lucky Santhosh thinks that passion has no chance against love. Dharmika, a Ph.D. aspirant, thinks that love is divine. The main focus of the story is how she manages to change his mind. Dr. Kiran Thaotambyle, Indra K.M., and Aria Dakshin composed the film's music. Lahari Music purchased the movie's audio rights.
Sonu Gowda Movie: Ward 126 (2022)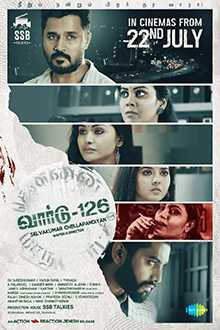 Selvakumar Chellapandian wrote and directed this romantic crime thriller in Tamil. The movie was made by SSB Talkies, a production company. Michael Thangadurai, Jishnu Menon, Shritha Sivadas, Vidya Pradeep, Chandini Tamilarasan, and Shruthi Ramakrishnan are among the actors who appear in the movie.

Varun Sunil composed the film's score, and SK Suresh Kumar and Thiyagu handled the photography and editing, respectively. The movie premiered in theaters on July 22, 2022.

A young guy is discovered dead in his home. As the investigation reveals the darker side of IT experts, the murder that must be solved eventually turns into a mystery.
Sonu Gowda's Career Timeline
Sonu Gowda's Net Worth
Sonu Gowda is an actress who has a net worth of $1 to $5 million. She amassed her fortune through her work in acting and modeling. Her roles in films like Inthi Ninna Preethiya and Paramesha Panwala have made her a well-known actress, mostly in the Kannada cinema industry.
Sonu Gowda's Awards
Filmfare Awards South For Best Supporting Actress Kiragoorina Gayyaligalu in 2017 Nominee
South Indian International Movie Awards For Best Actress in a Supporting Role Yuvarathnaa in 2022 Nominee
South Indian International Movie Awards For Best Actress in a Leading Role Gultoo in 2019 Nominee
10 Unknown Facts About Sonu Gowda
Actress Sonu Gowda primarily works in the South Indian film industry. After portraying Namana in the Kannada drama Inthi Ninna Preethiya, she gained notoriety (2008).
Sonu is also well-known for her performances in the Kannada film Gultoo (2018) and the Malayalam film Best Actor (2020), in which she played the parts of Pooja/Anagha and Savithri, respectively.
Sonu appears in the Prashanth Neel-directed sequel to the well-known period action film K.G.F: Chapter 2, which was set to be released on October 23, 2020, but was postponed due to the COVID-19 pandemic.
Sonu has 22.7k followers on Twitter and more than 290k followers on Instagram.
Sonu Gowda was recruited by the Karnataka government to the Karnataka Chalanachitra Academy, which is led by Suneel Puranik.
Sonu's father suggested that she pursue a degree in business communication for her graduation, but she preferred to study journalism.
Sonu is the first actress to star alongside director Yogaraj Bhat in a lead role in his debut as an actor in the movie Lalbagh, in which Sonu Gowda portrays a TV journalist.
Sonu like animals and frequently publishes and uploads pictures of them to social media.
The key to Sonu Gowda's beauty is a good night's sleep. She can fall asleep right away in a moving car, bus, train, or airplane, according to Sonu.
Sonu adores the outdoors and enjoys visiting places where she may feel close to Mother Nature. The best teacher and healer, in her opinion, is nature.
Sonu Gowda's Profile Summary
Social Media
Frequently Asked Questions