Rashid Khan | Biography Birthday Family Struggles Net Worth Age

Madonna Colin Farro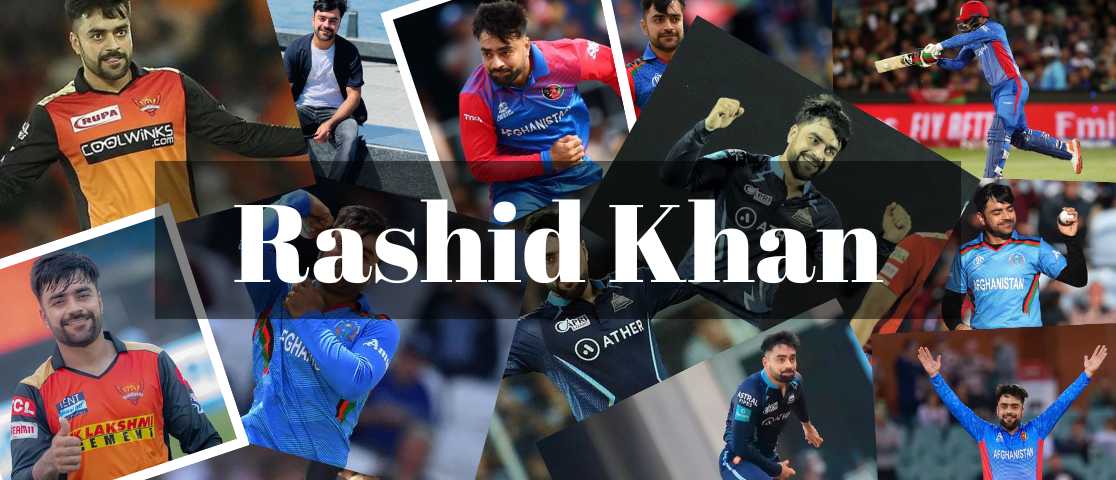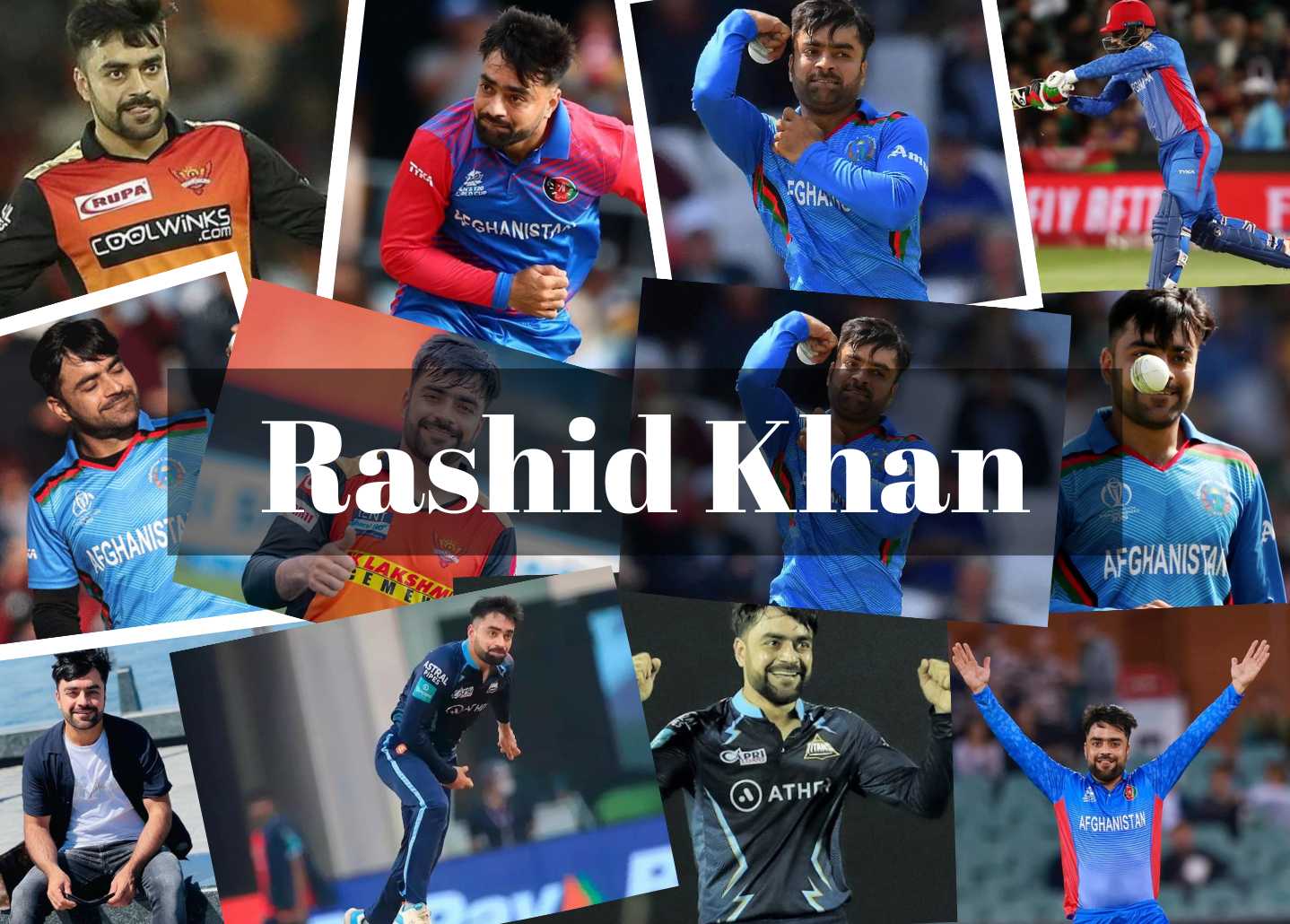 Afghan cricketer Rashid Khan Arman, a former team captain, competes internationally. He participates in franchise leagues for the Gujarat Titans of the Indian Premier League (IPL), Adelaide Strikers of the Big Bash League (BBL) of Australia, Lahore Qalandars of the Pakistan Super League (PSL), and Band-e-Amir Dragons of the Shpageeza Cricket League of Afghanistan. He bats right-handed and bowls right-arm leg spin.

Rashid Khan's Age and Biography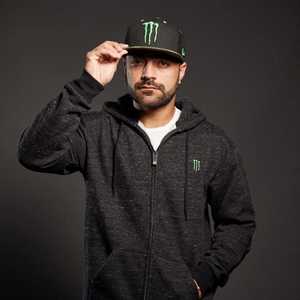 Rashid Khan Arman is Rashid Khan's full name. With love, he is called Afghanistan's Afridi. Rashid Khan was born on September 20, 1998, in Kabul, Afghanistan. Rashid Khan's Zodiac Sign is Virgo. Rashid Khan follows Islam as his religion. When he was a small boy, his family spent some time living in Pakistan. Shahid Afridi, the former captain of Pakistan's cricket team, was Rashid's hero as a young cricket player.

In T20 cricket, Rashid Khan is presently one of the best all-rounders. The player, born in Afghanistan, is renowned for his leg-spin bowling and powerful hits in the game's shortest version. Even though he plays for Afghanistan on the international stage, he has played for Sunrisers Hyderabad in the IPL for several seasons.

The success of Afghanistan in their early years of international cricket is attributed to Rashid Khan, their first global celebrity. One of the best T20 bowlers ever, thanks to his incredibly whole leg spin, he is among the top candidates on teams' wishlists in competitions worldwide.

Although he doesn't flip the ball much, like his bowling hero Shahid Afridi, he exerts pressure on hitters with his pace through the air while keeping a stump-to-stump line. His primary weapon is a precise googly, and it has many variations. He has transformed numerous average totals into ones that have helped his team win games when he has the bat in his hand. He is more than capable of clearing the boundary late in an inning.

Rashid Khan's Family and Childhood
Rashid Khan was raised in incredibly challenging circumstances because Afghanistan was at war at the time. Rashid Khan first became interested in playing cricket during his family's brief exile to Pakistan. Afghanistan was under the control of the "Taliban," and the country's sports scene was in poor shape. Even Rashid's own parents opposed him making a profession off of cricket. Rashid became a leading representative of cricket in Afghanistan despite these obstacles.

Rashid and his father shared a tight bond. Rashid referred to his father as the most significant person in his life in one of his tweets. When Rashid's father passed away in December 2018, he was devastated. He said that his father had always urged him to be courageous. After Rashid lost his father, his companions Mohammad Nabi and Sunrisers Hyderabad teammate Yusuf Pathan offered their sincere sympathies to the young all-rounder.

Rashid Khan hasn't posted a photo of his mother but has shown how much he cares for her through his tweets. After a prolonged illness, Rashid Khan's mother passed away in June 2020. Rashid, close to her, tweeted sorrow when she passed away. "Rest In Peace, and You were my home, mum; I had no other place to call home. I can't believe you aren't here with me; you will always be missed. Rashid Khan wrote.

Rashid Khan has six brothers and four sisters. He once shared a video of himself and his brothers playing cricket at home. It's interesting that they all naturally bowl with leg spin. Rashid tweeted a video that included one of his older brothers, Amir Khan. Rashid celebrates an "Aeroplane" after each wicket he takes at the request of one of his nephews.

Rashid Khan's Education Qualification
Rashid Khand studied at Afghanistan's Nangarhar High School in Jalalabad. He did well in school and constantly delivered. He took English tuition for six months after graduating as he wanted to become a doctor. But due to his circumstances, he chose to pursue cricket.
Talk To Similar Celebrities
Rashid Khan's Girlfriend and Relationships
There is no information regarding his girlfriend or wife.
Rashid Khan's Matches and Career
Rashid Khan's Domestic Career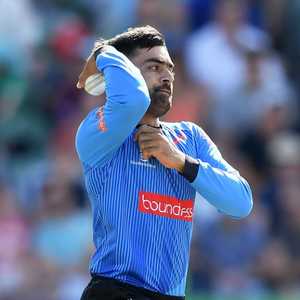 In October 2017, Rashid Khan signed a contract with Sussex County Cricket Club to participate in the NatWest T20 Blast in England. He was selected by the Trent Rockets in the highest price tier (£125,000) at the inaugural player draught for The Hundred.

Rashid was included in the Durban Heat team in October 2018 for the first Mzansi Super League T20 competition. He was selected to represent the Rotterdam Rhinos in the opening match of the cricket competition known as the Euro T20 Slam in July 2019.

The competition was, however, cancelled the next month. Sussex re-signed Khan in December 2021 in preparation for the English T20 Blast event in 2022. He was acquired by the Trent Rockets in April 2022 in preparation for the 2022 season.

Rashid Khan's contribution towards Pakistan Super League
In November 2017, the Pakistan Super League, he was chosen to represent the Quetta Gladiators. The 14-man Platinum Category for the Pakistan Super League (PSL) draughts in October 2018 showed that Rashid Khan was one of the players.

He was selected as the Lahore Qalandars' first Platinum Pick for the Pakistan Super League's 2021 season and played his debut game against Peshawar Zalmi.

Afghanistan's Premiere League (APL)
He was selected as Kabul Zwanan's Icon Player in September 2018 for the inaugural Afghanistan Premier League competition.He was chosen as the tournament's player of the year despite playing in the final and losing.

BBL (Big Bash League)
Rashid Khan joined Adelaide Strikers in September 2017 to compete in the 2017–18 Big Bash League and later won the competition. Rashid recorded the fifth hat trick in the BBL's history on January 8, 2020, during a game against the Sydney Sixers during BBL|09. He has firmly established himself as a fan favourite in Adelaide since joining the Strikers.

In the Big Bash League's 2021–22 season, on January 12, 2022, Khan participated in his 300th Twenty20 game. He recorded career-high stats in the game, taking six wickets for 17 runs, third-best in the BBL.

Caribbean Premier League
In July 2017, Rashid Khan was included in the Barbados Tridents roster for the 2020 Caribbean Premier League. In a Twenty20 cricket match against the St. Lucia Zouks on August 20, 2020, Khan recorded his 300th wicket. Became the T20 cricket player to record 300 wickets at the age of 21 years and 335 days. In 213 games, he also set a record for the quickest 300-wicket haul in the format.

Rashid Khan's IPL Career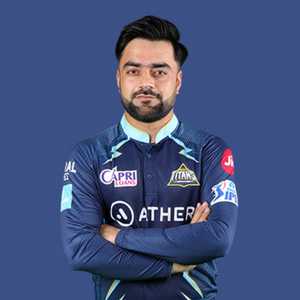 In February 2017, Sunrisers Hyderabad paid four crores to get Rashid Khan in preparation for the 2017 Indian Premier League (IPL). He was also one of only two Afghan players ever chosen for the IPL.

In the first game of the 2017 IPL, which Sunrisers Hyderabad won by 35 runs, he made his debut, taking two wickets. As the sixth-highest wicket-taker, he finished the tournament with 17 wickets from 14 games.

On May 5, 2018, Khan participated in his 100th Twenty20 game, which was part of the 2018 Indian Premier League. He was awarded the game's player of the match after taking two wickets and causing a run-out. In the IPL 2022, Rashid participated in the Gujarat Titans' Team and delivered as a vice-captain.

T20I Cricket World Cup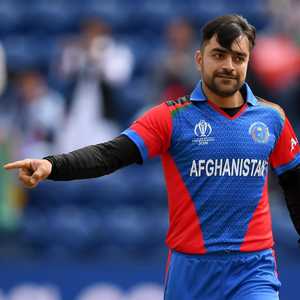 Rashid Khan was chosen to lead the Afghanistan cricket team in all three formats after the 2019 Cricket World Cup. In September 2019, he faced Bangladesh in his maiden Test as captain. By 224 runs, Afghanistan triumphed in the game. In his maiden outing as captain of a Test match, Rashid Khan became the first bowler for Afghanistan to record a ten-wicket haul and the first cricketer to hit a fifty and take a ten-wicket haul. The Afghanistan Cricket Board reappointed Asghar Afghan as the team captain for all three forms in December 2019.

Khan was shortlisted for the ICC Men's T20I Cricketer of the Decade award in November 2020 and won the honour the following month. Khan was re-elected as the T20I team captain for ICC Men's T20 World Cup Afghanistan in July 2021. Khan, the team's captain, resigned after the squad announced, claiming that the selection committee had not received his approval for the team. Khan claimed his 400th Twenty20 wicket on November 7, 2021, during Afghanistan's T20 World Cup match against New Zealand.

2019 Cricket World Cup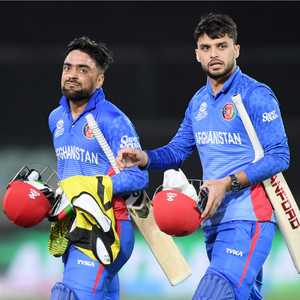 Rashid Khan was included in Afghanistan's squad for the 2019 Cricket World Cup in April 2019. He was one of the five intriguing talents making their Cricket World Cup debuts, according to the International Cricket Council (ICC).

On June 1, 2019, Khan participated in his 100th international cricket match, Afghanistan's opening game against Australia. In the Hurricane Relief T20 Challenge in May 2018 against a World XI team.

Khan participated in Afghanistan's 100th international game three days later against Sri Lanka. Rashid delivered the most expensive spell in a Cricket World Cup match on June 18, 2019, as he gave up 110 runs in his nine overs against England.

Test Cricket Career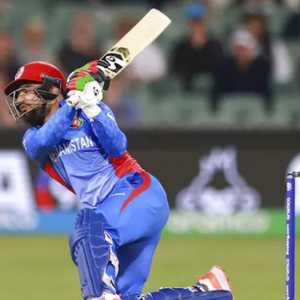 He was included in the Afghanistan team for their first-ever Test match against India in May 2018. On June 14, 2018, he played his first Test for Afghanistan against India. He became the first bowler to allow more than 150 runs in a player's first Test appearance when he gave up 154 runs in the first innings of the game in his Test debut.

Amir Elahi previously held the record for most runs allowed by a bowler in a country's first Test match, with 134 runs allowed during Pakistan's debut Test against India in 1952. Rashid's statistics of 2 for 154 in the first innings broke that mark.

He and Wafadar made a new milestone during Afghanistan's first-ever test match by being the first to give up more than 100 runs in a nation's first-ever Test match. He was included in the Afghanistan Test team in February 2019 for their one-off match against Ireland in India. He became the first bowler for Afghanistan to capture a five-wicket haul in a Test match after taking five wickets for 82 runs in the second innings.
ODI Career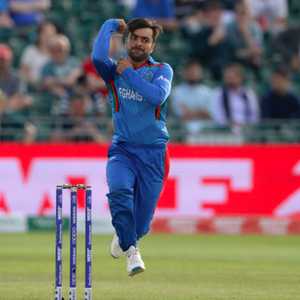 In an ODI during the series against Ireland, Rashid Khan and Paul Stirling made history by being the first bowling duo from separate sides to take six wickets.
Rashid finished the game against the West Indies at Gros Islet on June 9 with seven wickets for 18 runs, recording his second ODI five-wicket haul.

It was the first time an associate nation player had taken seven wickets and the fourth-best ODI bowling stats. Khan was named man of the match as Afghanistan defeated the opposition by 63 runs while defending its 212-run total. He received the Associate Cricketer of the Year award from the International Cricket Council (ICC) in January 2018. He was appointed as the temporary commander of the ship the following month.

In the following month, he was selected as Afghanistan's temporary captain for the 2018 Cricket World Cup Qualifier competition as Asghar Stanikzai recovered from having his appendix removed. The International Cricket Council (ICC) listed Khan as one of the ten players to watch before the 2018 Cricket World Cup Qualifier competition in February 2018.

He was included in the Rest of the World XI team in April 2018 for the one-off T20I match against the West Indies at Lord's on May 31, 2018. He took a hat-trick and four wickets in four balls against Ireland in the third T20I in February 2019.

Rashid Khan's Wickets and Stats! (as of 2022)
Rashid Khan's Bowling Stats!
Rashid Khan's Controversies
Rashid Khan is not involved in any controversies as he continues to focus on his career.
Rashid Khan's Net Worth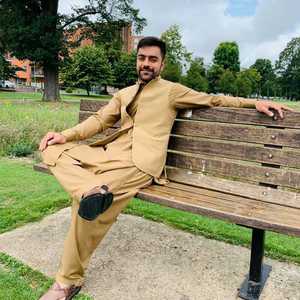 Rashid Khan's estimated net worth is a staggering INR 22 crore. This includes his pay from the Afghanistan Cricket Board, the Big Bash League, the Pakistan Super League, the Indian Premier League, and other T20 tournaments.

The Afghanistan cricket board presently pays Rashid Khan the highest wage of any cricketer in the nation—INR 72.82 lakh. Rashid earns between 10 and 12 crores per year, taking into account the salary he receives from various T20 tournaments. Rashid's net worth and yearly income is expected to increase as he continues to become wealthier in the following years.

Rashid, due INR 9 crore from Sunrisers Hyderabad, was not retained before the IPL 2022 big auction, which is noteworthy. It indicates that the leggie would either be selected by one of the two new franchises or join the auction pool.
In any scenario, Rashid is expected to receive a salary of over ten crores. Consequently, his bank account is expected to grow. He makes a good living by endorsing companies like My11circle and Monster Energy Drink.

Rashid Khan's Awards and Achievements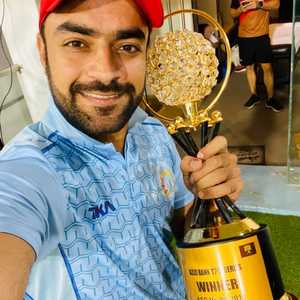 In February 2018, Rashid Khan held the top position among ODI bowlers at nineteen, according to the "ICC Player Rankings." He was the youngest bowler to reach the top of the rankings.
In February 2018, Rashid also topped the "ICC Player Rankings" for T20I bowlers.
He dominated the "ICC" all-rounder rankings a few months later.
Rashid Khan was the youngest player to ever serve as the captain of an international squad when he led the Afghan team in the World Cup Qualifier event in March 2018.
In 2022, was called the champion of the Indian Premier League.
Rashid Khan's Records
Rashid Khan set as Test and ODI captaincy record for the youngest player.
Entitled Best Bowling Captain Stats as a Test.
Rashid Khan has T20Is's fastest 100 wickets.
Maximum Four Wickets in an Innings.
Rashid Khan becomes the fastest bowler in T20 cricket history to take 500 wickets as of January 2023.

6 Unknown Facts about Rashid Khan
When Rashid Khan is not playing cricket, he enjoys travelling.
He has frequently acknowledged his love for Bollywood movies, of which he is a devoted admirer. He has also stated that Salman Khan and Kareena Kapoor Khan are two of his favourite Bollywood actors.
When it comes to batting, Rashid looks up to Virat Kohli. Shahid Afridi is his idol for bowling.
He rigorously exercises in the gym to maintain his fitness.
Rashid Khan is the vice-captain of Gujarat Titans and a member of the Gujarat Titans; he was leading towards becoming the 2022 IPL champions.
Rashid Khan cooks delicious food.

Social Media
Frequently Asked Questions