Rajat Tokas | TV Shows, Career, Age, Biography, Net Worth

Violeena Vargav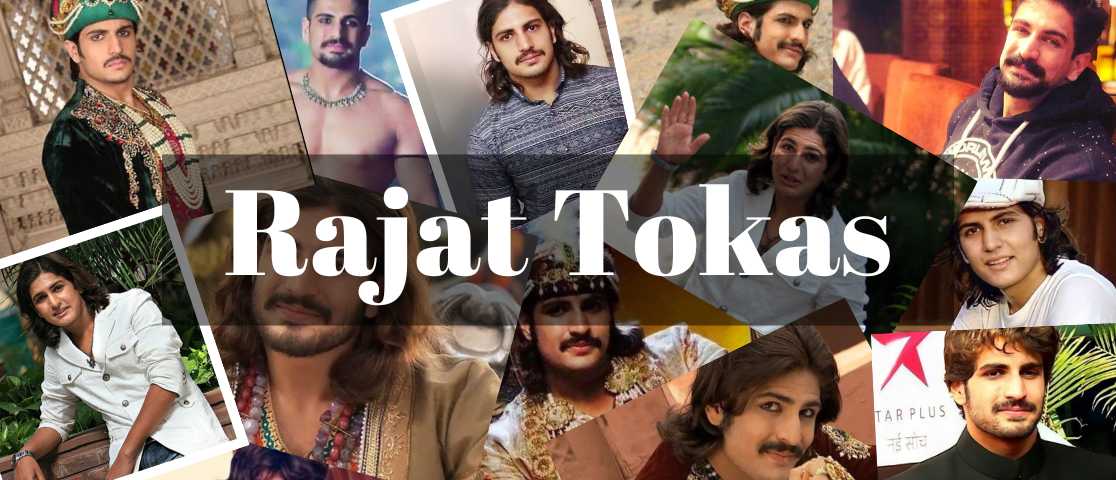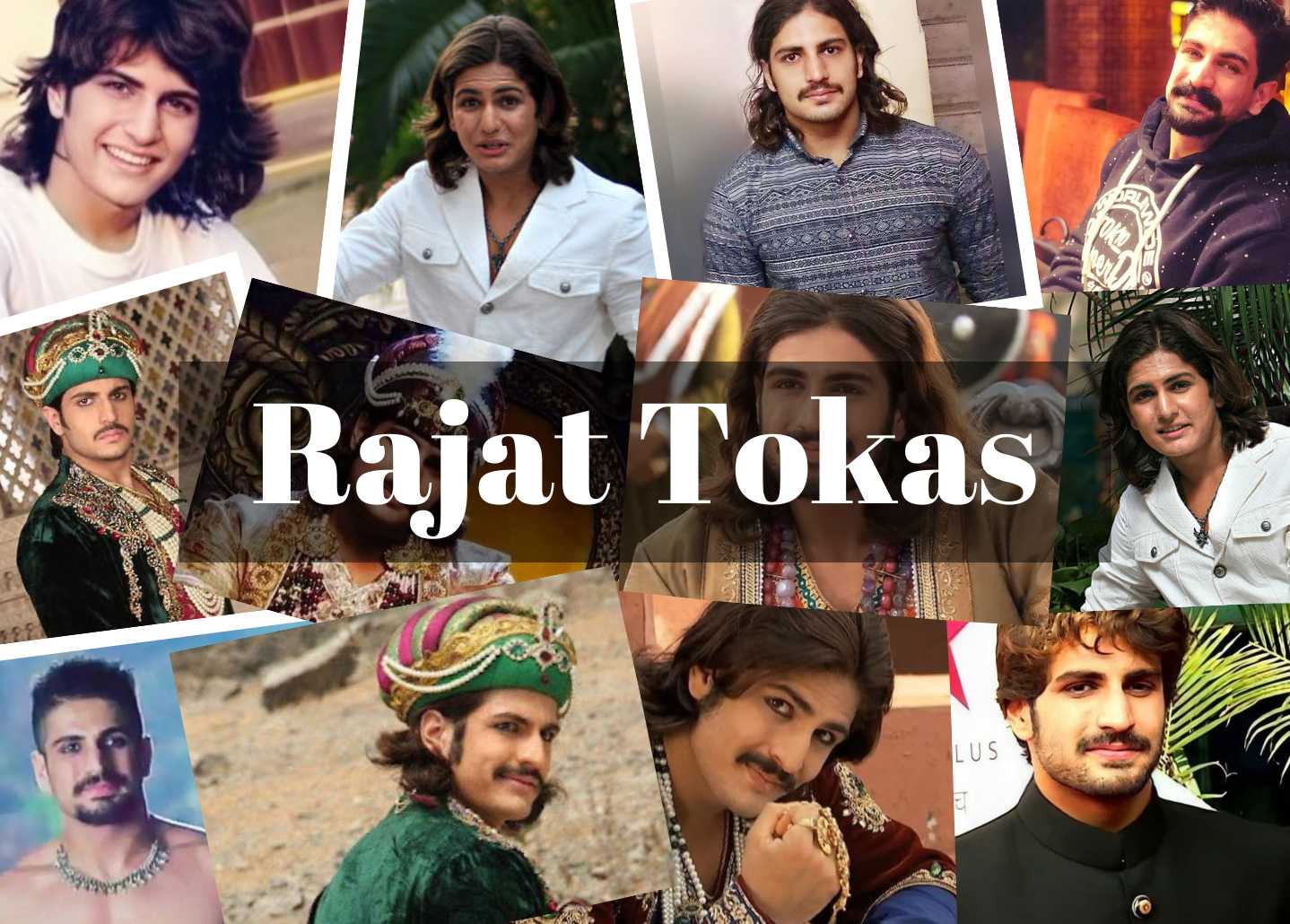 Rajat Tokas's Biography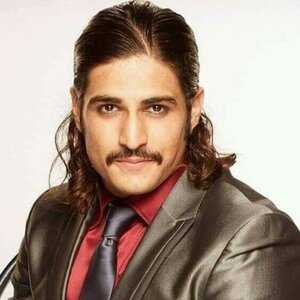 Rajat Tokas is a famous Indian Television Actor. He had appearances in a number of TV shows, including Chandra Nandini, Dharam Veer, Tere Liye, Jodha Akbar, and Dharti Ka Veer Yodha Prithviraj Chauhan.

Rajat Tokas's birthday is 19 July 1991. Rajat Tokas's birthplace is Munirka, New Delhi, India. Rajat Tokas's age is 31 years, as of 2022. Rajat Tokas's religion is Hinduism. Rajat Tokas's zodiac sign is Cancer. Rajat Tokas's height is 1.68m or 5'6.

With the DD national television programme Bongo, Rajat Tokas made his acting debut as Ashu. Later, he performed in other productions, including Lighthouse for Kids, Jadui Chirag, Tarang, and Ye Hawayan. He traveled to Mumbai with his father in 2005 and was cast as Tantya, Sai Baba's brother, in Sai Baba. Tokas was chosen by Sagar Arts in 2006 to portray young Prithviraj Chauhan in the television serial Dharti Ka Veer Yodha Prithviraj Chauhan, for which he won the ITA 2007 award for best actor. He was once more chosen by Sagar Arts in 2008 to play Veer in the NDTV Imagination programme Dharam Veer.

Rajat Tokas was cast as Robindo Ganguly in the parallel lead role of Tere Liye in 2010–2011 by Ekta Kapoor of Balaji Telefilms. Later, he performed in Bandini and Fear Files: Darr Ki Sacchi Tasvirein in episodic roles. In her historical drama Jodha Akbar, which was released in 2013, Kapoor once more chose him to play the Mughal Emperor Jalaluddin Mohammed Akbar. For this performance, he went on to win the BIG Star for Most Entertaining Television Actor - Male, the Star Guild Award for Best Actor in a Drama Series, the Boroplus Gold Award for Best Actor in a Lead Role, and the Indian Telly Award for Best Actor in a Lead Role.

Rajat Tokas portrayed Kabir, a villain, in the 2016 fantasy drama Naagin, which aired on Colors TV. Additionally in 2016, he was chosen by Balaji Telefilms to portray Chandragupta Maurya in the Star Plus series Chandra Nandini. He additionally portrayed Vikrant in Naagin 3, which was also made by Balaji Telefilms.
Claim Your FREE Celebrity Shoutout
✕
Claim Now!
Rajat Tokas's Family and Rajat Tokas's Education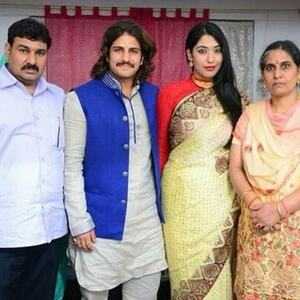 Rajat Tokas's father's name is Ramvir Tokas and his mother's name is Pramila Tokas. He was born and brought up in New Delhi.

Rajat Tokas attended Hope Hall Foundation in New Delhi for his education. To keep his profession and academics in balance, he chose correspondence school.

Rajat Tokas gave his acting career his complete attention after completing his schooling. He first intended to pursue a career as a filmmaker, but fate had other plans for him, and he eventually found success as a television actor.
Talk To Similar Celebrities
Rajat Tokas's Marriage
Shrishti Nayyar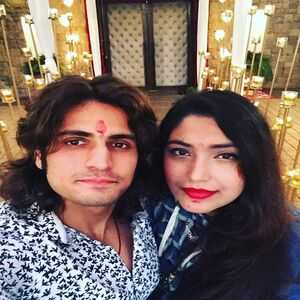 Rajat Tokas's wife's name is Shrishti Nayyar. Shrishti Nayyar is a theatre artist. Rajat and Shrishti had been dating for a long time. They were frequently seen hanging out together. Shrishti Nayyar even came to the sets of Jodha Akbar to meet Rajat.

At the Udaipur palace, Rajat Tokas married his longtime girlfriend Srishti Nayyar. The wedding was a royal affair. It took place in 2015.

The first of the three-day-long festivities, the sangeet, took place at Chunda Palace. Next came the mehendi ceremony at Shiv Niwas, then the wedding at Jag Mandir Palace. The only other person in attendance was Chetan Hansraj, a co-star in Jodha Akbar and a friend of Rajat's.
Rajat Tokas's Career
Rajat Tokas began his acting career as a young actor. In 2004, he made his television debut as Ashu on the DD National programme Bongo. Later, he worked on other programmes, including Lighthouse for Kids, Jadui Chirag, Tarang, Ye Hawayan, etc. In the Sai Baba television series, he was cast as Tantya, Sai Baba's brother. Young Prithviraj Chauhan's first starring role was chosen for him in 2006. His subsequent production, the NDTV Imagine channel's Dharam Veer series, starred Vikrant Massey as his co-star.

Then Rajat Toka turned his attention to the romantic drama Tere Liye. Additionally, he had been in a few episodic episodes. With his subsequent show, Jodha Akbar, his career graph began to rise. Everyone praised Rajat for his portrayal of Akbar, and the actor Hrithik Roshan, who performed the same role in the film, was also mentioned. For his subsequent show, Naagin, he changed into a bad guy. Chandragupta Maurya, who is regarded as the monarch of historical dramas, appeared in Chandra Nandini opposite Shweta Basu Prasad.
Sai Baba (2005)
An Indian Hindi TV show called Sai Baba - Tere Hazaron Haath debuted on Star Plus on October 9, 2005. Mukul Nag plays Shirdi's Sai Baba in the show. The cast of the show included Mukul Nag, Arvind Singh Rausaria, Anukamal, Jyotin Dev and Rajat Tokas among others.

During the coronavirus shutdown that began on June 22, 2020, the show was once more broadcast on Star Plus.
Dharti Ka Veer Yodha Prithviraj Chauhan (2006)
An Indian historical drama called Dharti Ka Veer Yodha Prithviraj Chauhan was shown on Star Plus. It was created by Sagars and is based on Chand Bardai's Brajbhasha poetry Prithviraj Raso, which describes the life of Prithviraj Chauhan, an Indian Rajput emperor who ruled in the 12th century. Prithviraj Chauhan was portrayed by both Rajat Tokas and Anas Rashid as an adult. The show is regarded as one of the most expensive ones made at the time.

The Chauhan dynasty's monarch Prithviraj Chauhan is the subject of the drama. He succeeded to the kingdom of Ajmer at age 13 after his father was killed in battle due to his military prowess. Anangpal Tomar, the emperor of Delhi and his maternal grandfather, recognised Prithviraj Chauhan's valour and declared him to be his heir. King Jaichand, who was hoping to be named the heir, is upset by this. Sanyogita, the daughter of his adversary Jaichand, captures Chauhan's heart, and the two elope during her swayamvara ceremony.

The stories of the three most influential ruling Rajput families at the time—those of Ajmer, Kannauj, and Delhi—form the basis of the television series. The daughters of the King of Delhi, Anangpal I, are Roopsundari and Kamlavati. Roopsundari is married to Vijaypal of Kannauj, while Kamlavati is married to Someshwar Chauhan of Ajmer. The lack of a successor worries Someshwar and Kamlavati. They ask God for a child's blessings and offer prayers. Someshwar expresses gratitude to Vijaypal and Roopsundari for their support. Someshwar rejects Kamlavati's suggestion that he wed another woman in order to create an heir for the family. Finally, Someshwar announces that Kamlavati will soon become pregnant with joy. After some time, God answers the prayers of Kamlavati and Someshwar by giving them a son whom they call Prithviraj Chauhan III. Prithvi is sent to Gurukul to learn martial arts and gain knowledge. Brilliant pupil Prithvi studies at Shabd Bhedi Baan Vidya, also known as the Vansaj of Eklavya, who can shoot arrows at targets by simply hearing them.
Dharam Veer (2008)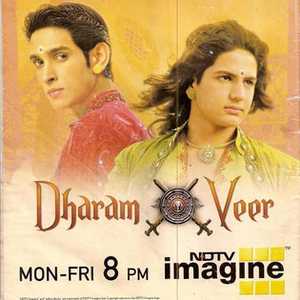 Dharam Veer is a historical television show from India. It is a made-up story about two princes, Dharam and Veer, and their exploits as they go through life. Sagar Pictures is the one who presents it.

The character of Dharam, played by Vikrant Massey, was raised to uphold morality, follow his dharma as a prince, and carry out his obligations to the country and its citizens. Veer, his best friend, and (secretly adopted) cousin, is a year younger than him. Veer is the one who typically chooses to use his intellect and understanding of the Aryanagar parampara over his feelings when faced with a dilemma. Dharam loves Veer and has entire faith in him. Additionally, he has grown fond of Rajkumari Sia, the princess of Awadh.

Veer, played by Rajat Tokas, is Dharam's best friend and secretly adopted cousin. Veer adores Dharam and feels it is his responsibility to always keep him safe. He has a natural wit and intelligence that he uses to assist Dharam in carrying out his princely duties and obligations. He is instinctive and spontaneous.

Shera, as portrayed by Mugdha Chaphekar, is a strong woman who follows her father's orders to rob people and amass wealth. She poses as a princess named Ananya and claims to have been paid a ransom to assassinate Dharam. Shera alters herself for Veer, but when her identity is discovered, their relationship ends. She assists Veer in every way possible, and when they are ultimately reunited, she aids Veer and Dharam in assuming control of the crown.

Princess Sia, portrayed by Geetu Bawa, is from Avadhi. She frequently yells outbursts and has a sassy tongue because she wants things to go her way. She becomes irate after only a few interactions with Dharam, but she subsequently develops feelings for him thanks to a fortune teller (who was actually Veer in disguise). Dharam reprimands her angrily for disparaging Shramiks in Aryanagar and orders her to leave his realm. Later, she corrects her error and falls in love with Dharam, but he doesn't return her feelings.
Keshav Pandit (2010)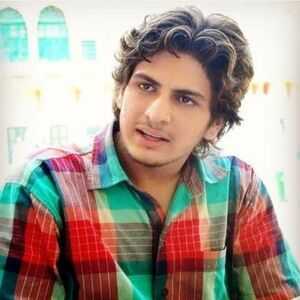 The first episode of the Indian criminal drama series Keshav Pandit aired on Zee TV on May 15, 2010. The show is produced by Ekta and Shobha Kapoor under the brand of Balaji Telefilms and centers on the life of fictitious hero Keshav Pandit, who was first conceived by Ved Prakash Sharma.

The main character of the television show is Madhav Shastri, who is imprisoned at the age of 14 for a crime that he didn't commit. At the age of 24, he reveals himself as Keshav Pandit, who intends to assist the innocent people caught in the legal system's tyranny because he doesn't want anybody else to experience the struggles he has.
Tere Liye (2010)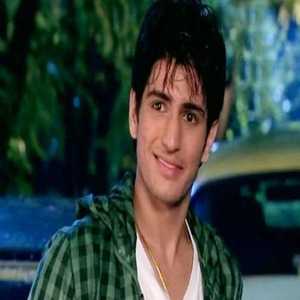 Tere Liye is a drama television programme from India that aired on Star Plus from 14 June 2010 to 2 April 2011. Harshad Chopda and Anupriya Kapoor were the stars of the Balaji Telefilms production, which was produced by Ekta and Shobha Kapoor. Due to disagreements between the production house and the broadcaster, the series ended prematurely.

Childhood friendship ties bind Taani and Anurag. Young marriages are arranged by their parents, and later, Taani's mother Laboni and Anurag's father Shekhar had to split up because of their differences. Because of their enduring love and dedication to one another, they are eventually brought back together. The elements of their enduring love and the sacrifices they made as a result of their separation and reunion are all included in this account.
Jodha Akbar (2013)
An Indian historical drama television series called Jodha Akbar ran on Zee TV from June 18, 2013, to August 7, 2015, and is also accessible there digitally. Balaji Telefilms, under Ekta Kapoor's direction, produced the programme. The successful production, which starred Rajat Tokas and Paridhi Sharma, received appreciation for the cast members' work.

The marriage policy leads the love of Jodha Bai and Akbar to a point where it alters the course of India's history in the epic drama Jodha Akbar. This drama era also discusses the conflicts that took place at this time, the relationships between the Mughals and Rajputs, and the struggles Jodha and Akbar go through to be together. The drama also focuses on the functioning queens, courts, courtesans, and ministers and how they influenced Akbar and Jodha Bai's love affair. The programme also depicts how Indians bestowed the title Akbar upon Mughal Emperor Jalaluddin Muhammad.

A lovely and clever young woman, Jodha Bai is the princess of Amer and the child of Raja Bharmal and Rani Mainavati. She thinks that true power comes from within people's hearts and that power is spread through love and unity rather than by coercion.

She decides to travel to a remote temple with her friend and helper Moti Bai on her birthday in order to make prayers. A group of mughal troops arrive while prayers are being said there and begin robbing the Goddess of her jewellery. They attempt to sexually assault Moti Bai when she tries to stop them. Jodha, who was incensed by this, asked a temple attendant, Who could be so heartless as to strip people of their religions? Jalaluddin Mohammad's response satisfied Jodha. Jodha swears to eliminate Jalal and offers the goddess with his head. Moti Bai decides to kill herself in the meantime after being humiliated by the turn of events, but Jodha stops her. Jodha becomes even more enraged as a result.

Jalal amputates a man's legs as retribution for stealing his shoes. In order to wait for the ideal opportunity to assault the unprepared Rajputs, he chooses to meet Sharifuddin, a subedar of, close to Amer.
Doli Armaano Ki (2015)
An Indian television drama series with name Doli Armaanon Ki. Beginning on December 2, 2013, it ran till September 25, 2015. On ZEE TV, it was broadcast every day except Sunday. Neha Marda and Mohit Malik played the lead roles.

A girl from Jhansi named Urmi Singh hopes to wed the perfect man, who might turn out to be her Prince Charming. Unbeknownst to Urmi, who was informed by Samrat Singh Rathore's best friend, Ishaan Sinha, that he is a gentleman, Urmi's marriage is arranged with a wealthy businessman named Samrat Singh Rathore, who is self-centred, haughty, and short-tempered. Trisha, Urmi's cousin, noticed several warning signs in Samrat during the wedding preparations, but Urmi disregarded her and chose to wed Samrat nevertheless.

Samrat reveals his true colours on their wedding night, devastating Urmi. Since even Samrat's family is afraid of his rage, they are unwilling to defend Urmi from him, so he starts abusing her and making her life miserable. Urmi's father, Rudra Singh Rathore, and brother, Dewaker, attempt to assist him, but as usual, Urmi dismisses them and loses his cool. Ishaan quickly realises that he is mistreating Urmi by abusing and cheating on her, so he severes his relationship with Urmi and leaves the country. On the day of Holi, Urmi departs Samrat's home and returns to her parents' place, but she soon makes her way back after learning that she is expecting Samrat's child.
Nagin (2016)
Nagin is a shape-shifting serpent-themed supernatural fiction television series in Hindi created by Ekta Kapoor under the Balaji Telefilms banner. The first season ran from November 1 to June 5, 2015, on television. Mouni Roy, Arjun Bijlani, Adaa Khan, and Sudha Chandran all starred. From October 8, 2016, to June 25, 2017, the second season was shown. Mouni Roy, Karanvir Bohra, and Adaa Khan appeared in it. From 2 June 2018 through 26 May 2019, the third season was broadcast. Surbhi Jyoti, Pearl V Puri, and Anita Hassanandani appeared in it.

Bhagya Ka Zehreela Khel is the new name for the fourth season. It began airing on December 14, 2019. Due to the Covid-19 outbreak, it was put on hold starting on March 22, 2020, and resumed on July 18, 2020. It was over on August 9, 2020. Nia Sharma and Vijayendra Kumeria acted in it.

From 9 August 2020 to 6 February 2021, the fifth season was shown. Surbhi Chandna, Sharad Malhotra, and Mohit Sehgal appeared in it. Tejasswi Prakash, Simba Nagpal, and Mahek Chahal play the lead parts in the sixth season, which debuted on February 12th, 2022. Tejasswi Prakash, Pratik Sehajpal, and Amandeep Sidhu play the lead roles in the second generation.
Chandra Nandini (2016)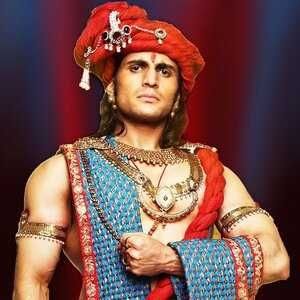 From 10 October 2016 until 10 November 2017, Chandra Nandini, a historical fiction drama television series in Hindi, was broadcast on Star Plus. It is directed by Ranjan Kumar Singh and was produced by Ekta Kapoor under the Balaji Telefilms banner. The plot is mainly based on the life of Chandragupta Maurya and stars Rajat Tokas as the monarch and Shweta Basu Prasad as the princess Nandni.

The protagonist of the tale is Chandragupta Maurya, the creator of the Maurya Empire and a renowned warrior and king who is credited with uniting the Indian subcontinent. The centre of the programme is on his romance with Nandini, a princess. The voice-over of mother India speaking about Chandragupta Maurya and Nandini introduces the programme. Local ruler Suryagupta Maurya and his expectant wife Moora are in charge of the nation. Magadha sends out an invitation to a feast. When they arrive, Avantika, the queen of Maghadha, is cheating on her husband but has a crush on Nanda, a barber. Nanda assassinates the ruler of Magadha when Suryagupta discovers it. Then, after being killed by Nanda, Suryagupta manages to save Moora. A boy is born to her. When Moora conceals her son in a cow pound to flee, police apprehend her. However, Kanika, a woman, names Moora's son Chandra and adopts him without knowing his true origin after discovering him in the cow pound.
Rajat Tokas's Career Timeline
Rajat Tokas's Controversies
Tanu Khan Controversy
Rajat Toaks was rumoured to be having an extra-marital affair by a news portal. They wrote about Rajat Tokas- Rajat and Tanu are inseparable. Between takes, they spend time in each other's vanity vans and even leave the sets together after pack-up. We also hear that Rajat and Tanu recently enjoyed a night-out together.

Rajat Tokas is already married, thus that revelation caught a lot of attention. On the sets, he is renowned for keeping to himself. Therefore, his supporters were greatly shocked by the news. Rajat Tokas, however, denounced the news outlet on Twitter for attempting to damage his reputation by publishing untrue information about his personal life.
Rajat Tokas's Net Worth
Rajat Tokas is an Indian television actor who mainly works in Hindi Television Serials. His portrayal of Jalaluddin Mohammad Akbar in the television series Jodha Akbar brought him enormous fame and admiration. Rajat Tokas has also been a member of the television programme Chandra Nandini and has impressed everyone with his acting abilities.

Rajat Tokas's net worth in 2022 is approximately $6 million US or 42 Crore Indian Rupees. According to some reports, he charges 70000 INR per episode for his serials. That roughly adds up to his monthly salary being approximately 10 Lakhs INR. The main source of income for Rajat Tokas is his acting career. He has made appearances in several TV programmes. He has also performed in commercials, from which he earns a respectable sum of money.

In Mumbai, Rajat Tokas resides. He resides in Mumbai with his wife in a lavish home. His wife works in theatre. The number of cars owned by Rajat Tokas is fairly modest. Rajat Tokas drives a Toyota Fortuner.
Rajat Tokas's Awards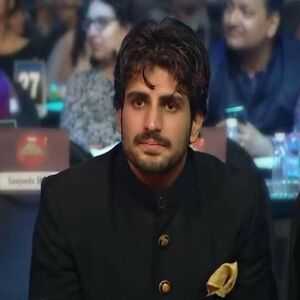 2007: 7th Indian Television Academy Awards- Best Actor in Lead Role (Popular) for Dharti Ka Veer Yodha Prithviraj Chauhan
2007: 7th Indian Telly Awards- Best Child Artist (Male) for Dharti Ka Veer Yodha Prithviraj Chauhan
2007: 7th Indian Telly Awards- Dharti Ka Sitara for Dharti Ka Veer Yodha Prithviraj Chauhan
2013: BIG Star Entertainment Awards- Most Entertaining Television Actor Male for Jodha Akbar
2014: 7th Boroplus Gold Awards- Best Actor in a Lead Role Critics for Jodha Akbar
2014: 13th Indian Telly Awards- Best Actor in a Lead Role for Jodha Akbar
2014: 9th Renault Star Guild Awards- Best Actor in a Drama Series for Jodha Akbar
Rajat Tokas's Interesting Facts
Rajat Tokas started his career as a child artist with the TV Serial Bongo.
Rajat Tokas's aspiration was to become a Director.
Rajat Tokas is a very shy person and has few friends.
Rajat Tokas is a dog lover and his dog's name is Leo.
Rajat Tokas was not the first choice for the show Jodha Akbar. Avinash Rekhi was supposed to be Akbar but then the role eventually went to Rajat.
In the historical show Dharti Ka Veer Yodha Prithviraj Chauhan, Rajat Tokas was supposed to play the role for only a few episodes. However, looking at his popularity the show makers kept him for the whole season.
Rajat Tokas learnt horse riding, sword fighting and other skills to prepare himself for the role of Chandragupt Maurya.
Rajat Tokas is a huge fan of Hrithik Roshan.
Rajat Tokas suffered from a heat stroke in April 2022 and was hospitalised.
Social Media
Frequently Asked Questions