Pranali Rathod | Biography, Shows, Age, Boyfriend, Net worth

Hitesh Mandot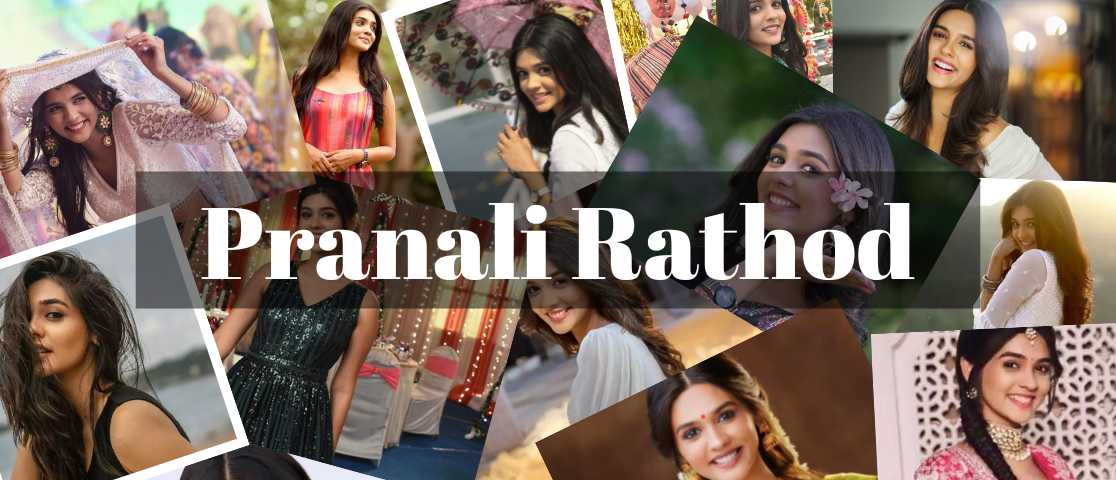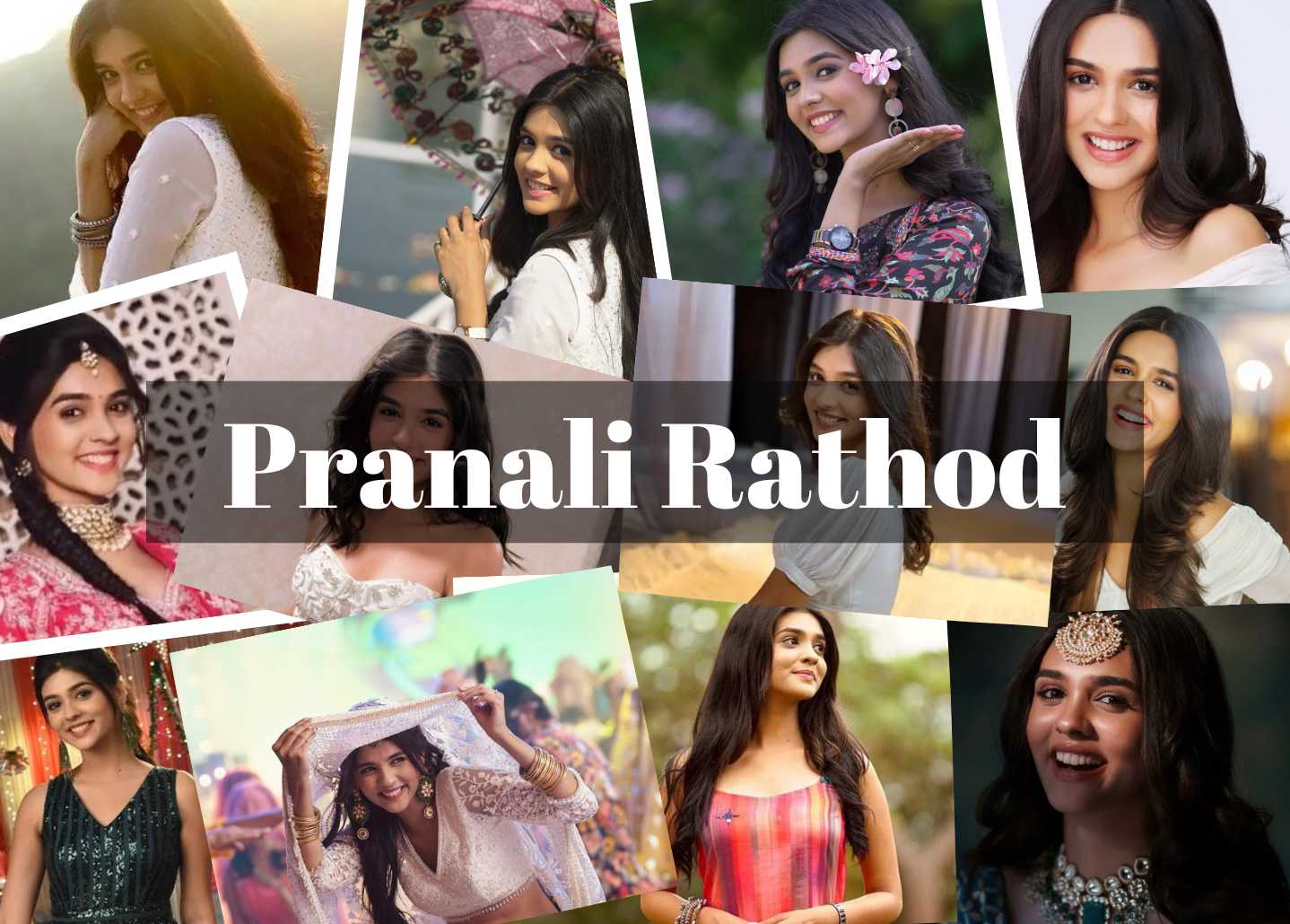 Pranali Rathod's Biography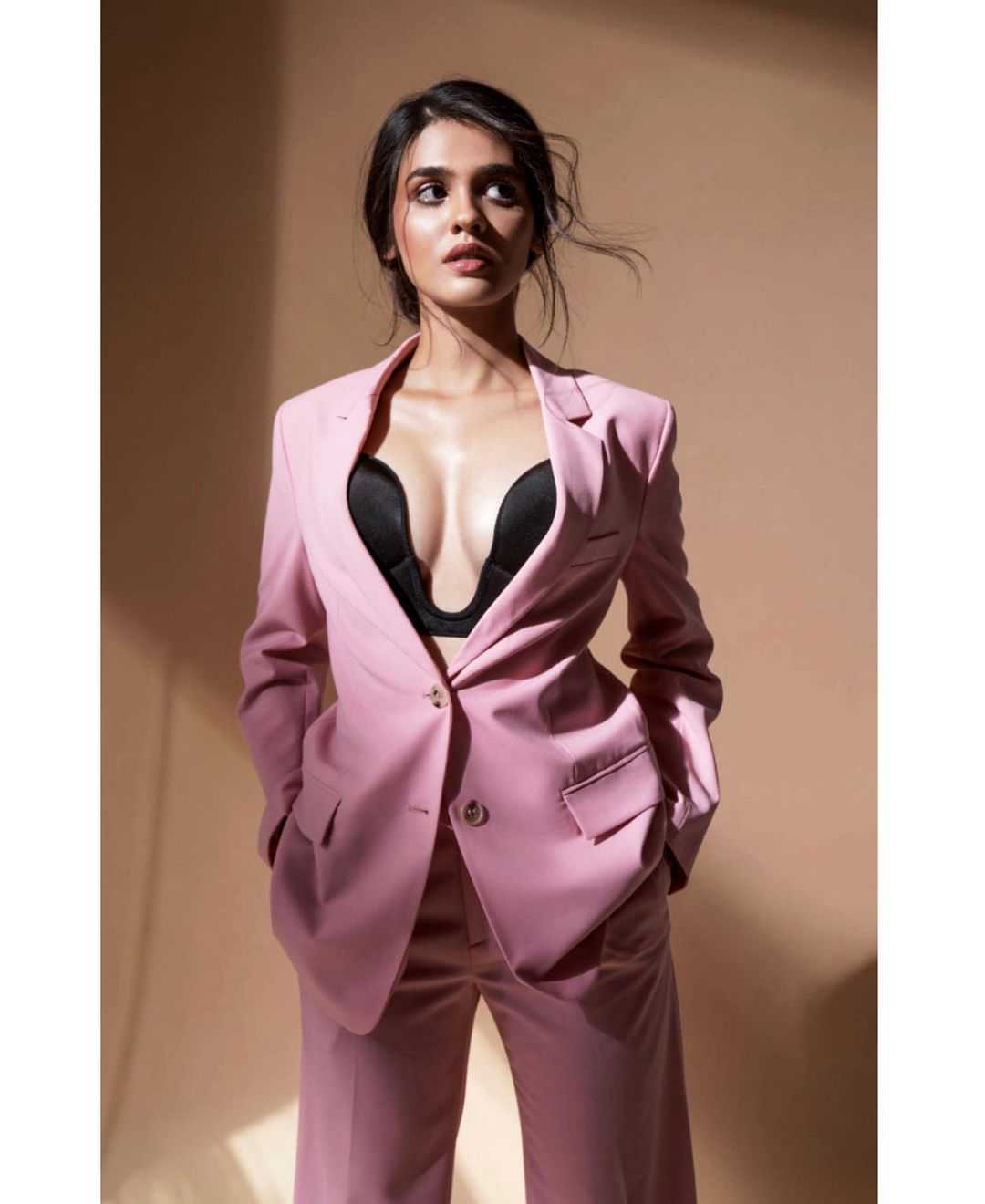 Indian actress Pranali Rathod works in television. Pranali Rathod's birthdate is 15 October 1996. Pranali Rathod's age is 26 years as of 2022. Pranali Rathod's birthplace is Yavatmal, India. Pranali Rathod's full name is Pranali Singh Rathod. Pranali Rathod's hometown is Mumbai. Pranali Rathod's zodiac sign is Libra. Pranali Rathod's husband is no one as she is unmarried. Pranali Rathod's height is 5.6 feet.

Indian television actress Pranali Rathod is well-known for playing Akshara in the Star Plus series Yeh Rishta Kya Kehlata Hai. She is a stunning television star. On October 15, 1996, she was born in Yavatmal, Mumbai, Maharashtra. She began modeling after graduating, walking the runway in numerous fashion shows. After some time, she was given her first professional assignment, a Clean & Clear television commercial. She made her TV debut in 2018 playing Saanvi in the television series Pyaar Pehli Baar.

She co-starred with Kinshuk Vaidya as Suman Prajapati in the 2019 television series Jaat Na Poocho Prem Ki. She portrayed Saudamini Betty in the Colors TV series Barrister Babu in 2020. She portrayed Radha Sahni in the Sony TV series Kyun Utthe Dil Chhod Aaye in 2021. She began acting in the Star Plus series Yeh Rishta Kya Kehlata Hai that same year. She rose to fame thanks to her performance in this serial as Akshara. She has also portrayed Richa in the Sony Liv web series Chutzpah, in addition to this.

Claim Your FREE Celebrity Shoutout
✕
Claim Now!
Pranali Rathod's Family and Pranali Rathod's Education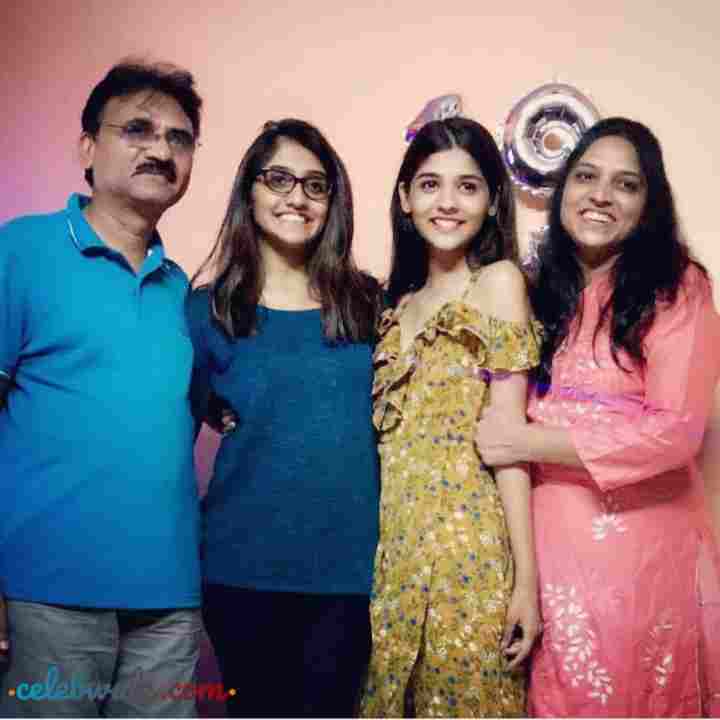 Pranali Rathod's birthplace is Yavatmal, India. Pranali Rathod's full name is Pranali Singh Rathod. Pranali Rathod's hometown is Mumbai. Pranali Rathod's zodiac sign is Libra.

Pranali is a member of a Hindu family and was raised in a Hindu Marathi household that practices Hinduism. Suresh Rathod, a math instructor at Lokmanya Vidya Mandir Junior College, is Pranali's father, and Sheela Rathod, a housewife, is her mother.

In addition to her parents, she lives with her brother, whose name is unknown, and her older sister, Ruchi Rathod, an engineer. Pranali is not married, and neither is the name of her husband. Her relationship with co-star Harshad Chopda from the Star Plus series Yeh Rishta Kyaa Kehlata Hai has just come to light. She received her early schooling in Mumbai, after which she graduated with an engineering degree from a Mumbai college.

Talk To Similar Celebrities
Pranali Rathod's Affairs and Relationships
Pranali Rathod's boyfriend Harshad Chopda
The relationship between prominent television performers Harshad Chopda and Pranali Rathod has frequently made headlines. Through their appearances as Akshara and Dr. Abhimanyu in the daily serial Yeh Rishta Kya Kehlata Hai, the pair has cemented a particular place in the hearts of millions of people.

Harshad and Pranali crushed the hearts of their fans by boldly denying the relationship rumours on record, despite the fact that their hot on-screen chemistry had many wondering about them having a real-life affair. The Times Of India had earlier stated on May 28, 2022, that the purported couple was dating and had gone on multiple occasions together.

Pranali Rathod went live on her Instagram account with her purported beau, Harshad Chopda, on May 29, 2022, and chatted extensively about how she found the dating rumours amusing. The rumours that they were having a love relationship were denounced by the actress. Harshad was friend-zoned by her after she called him her best buddy. When the actress was speaking, Harshad quietly interrupted her to explain that it was wonderful that rumours about their connection were circulating. Harshad was standing by her at the time. Pranali nevertheless went on to say Mein clear kar dun, mein aur Harshad date nahi kar rahe. Hum log bahot ache dost hain. Hum log best friends jaise dost hain. Par agar aap aisi khabrein chapayenge ya aap aisi khabron ko viral karenge.. Humari dosti ko aise alag naam na diya jaaye. He is a very, very good friend of mine.

Pranali Rathod's Shows
Pranali Rathod's First Show Pyaar Pehli Baar (2018)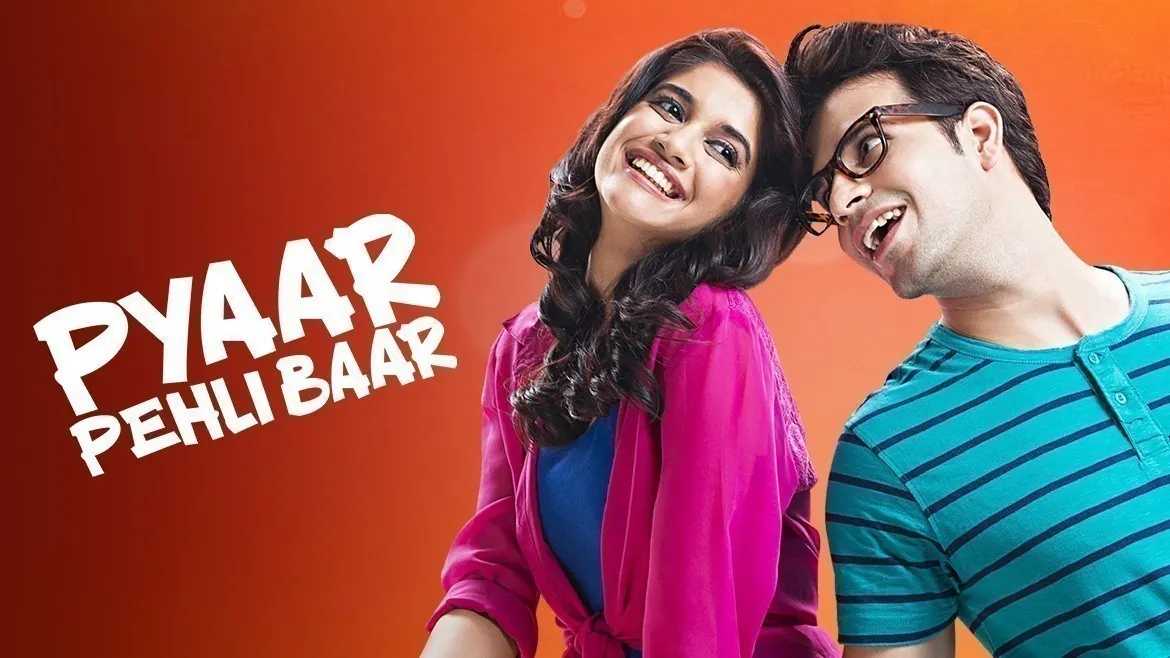 With Pyaar Pehli Baar, a Hindi romantic drama television series that depicts many love stories drawn from the lives of Indian youth, Pyaar Tune Kya Kiya is back in a new guise. The programme tells the tales of young people's first loves, the challenges they encounter, and the choices they make. Every episode focuses on the experience of first falling in love.
The show was released in 2018 and is now available on Zee5 app. Pranali Rathod acted in the First episode of the show.

Pranali Rathod's Show Jaat Na Poocho Prem Ki (2019)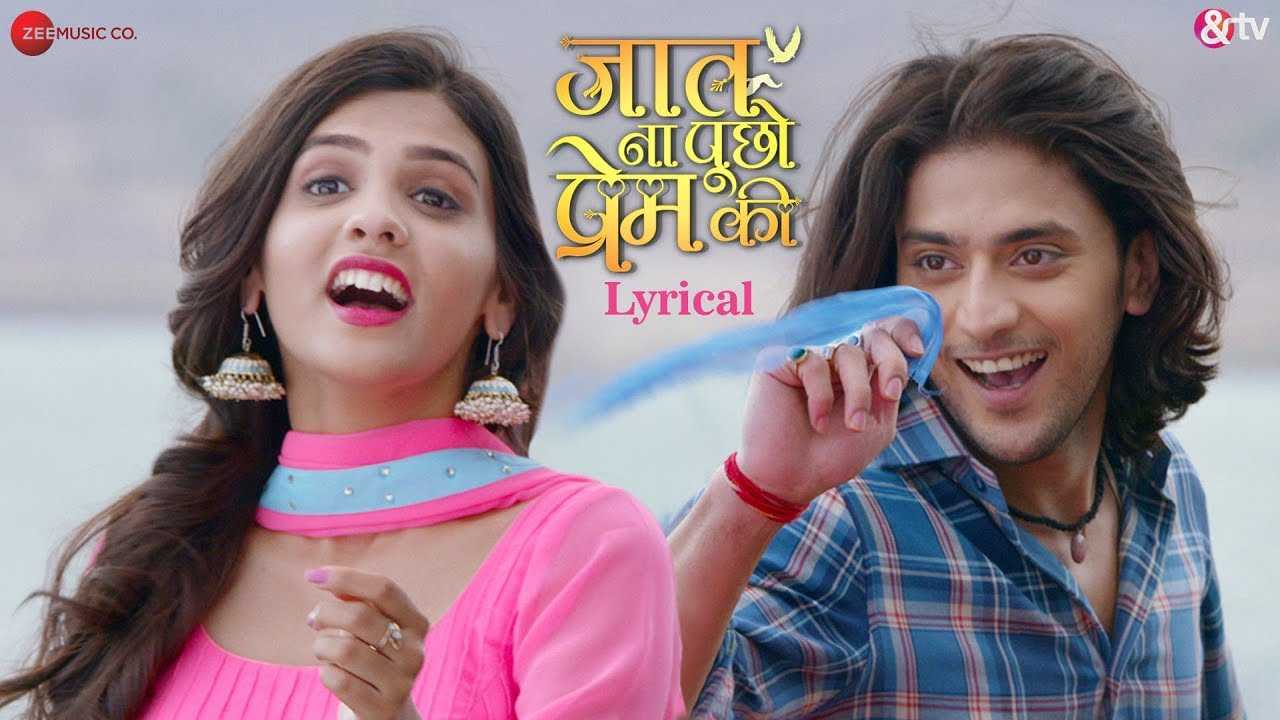 Badal and Suman are from opposite castes; whereas Suman is a brahmin, Badal is a dalit. Despite caste-based social restrictions, they attempt to continue their relationship because they are in love.

They make an effort to alter their families' and, eventually, society's mentalities. Suman and Badal are reunited after going through a number of difficulties, and they later get married.

Do not inquire about the caste of love in the title of the Hindi-language romantic drama television series Jaat Na Poocho Prem Ki, which debuted on And TV from 18 June to 26 August 2019 and is currently available digitally on ZEE5. It featured Kinshuk Vaidya and Pranali Rathod in a Sairat and Dhadak adaptation.

Pranali Rathod's Show Yeh Rishta Kya Kehlata Hai (2009)
Yeh Rishta Kya Kehlata Hai, is a popular television show. The show is a StarPlus and Disney+ Hotstar digitally accessible Hindi-language romance drama television programme from India. It debuted on January 12, 2009, and, as of 2019, it produced 3000 episodes, making it the longest-running Indian television soap opera. It formerly starred Hina Khan, Karan Mehra, Shivangi Joshi, and Mohsin Khan and was produced by Rajan Shahi under the auspices of Director Kut Productions. It has Pranali Rathod and Harshad Chopda as the third generation as of October 2021.

In 2009, Yeh Rishta Kya Kehlata Hai was hailed as the largest weekday prime time fiction debut in the previous three years. This Hindi soap opera has been running for the longest time and is still one of the most popular programmes on television in India. The first Hindi programme to reach 2,500 episodes was this one. On September 11, 2019, it reached 3,000 episodes, making television history in India. 3500 episodes were concluded on September 1, 2021. The musical game show Ravivaar With Star Parivaar saw Yeh Rishta Kya Kehlata Hai win.

Akshara Akshu Goenka Birla, played by Pranali Rathod, is the daughter of Naira and Kartik, Sirat's stepdaughter, Kairav's sister, Aarohi's half-sister, and Abhimanyu's wife. She is also a singer, musician, and music therapist at Birla Hospital and Medical Institute.

Pranali Rathod's Show Chutzpah (2021)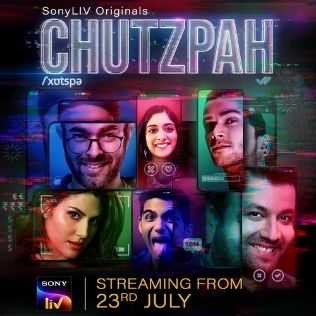 Simarpreet Singh is the director of the SonyLIV web series Chutzpah, which is based on an Indian drama. It made its SonyLIV debut on July 23. Dinesh Vijan is the show's producer and Mrighdeep Singh Lamba is its creator. The show is created by Outsider Films, the digital content arm of Maddock Films, Vijan's production company. Amit Babbar and Mrighdeep Singh Lamba wrote the book Chutzpah. Tanya Maniktala, Elnaaz Norouzi, Varun Sharma, Diksha Singh, and Manjot Singh all appear in the series. The programme is available for streaming on Sony LIV as of July 23, 2021. It has been released in Hindi, Tamil, Telugu, and Malayalam. The web's bizarre and wild world is the subject of the television show.
Soon after its debut, this SonyLIV original series became the buzz of the town. The critics also had some complimentary things to say in addition to the audiences' enthusiasm for the programme and the actors. The sitcom has received appreciation for its relatability and accurate depiction of the online world.

Pranali Rathod's Show Ravivaar With Star Parivaar (2022)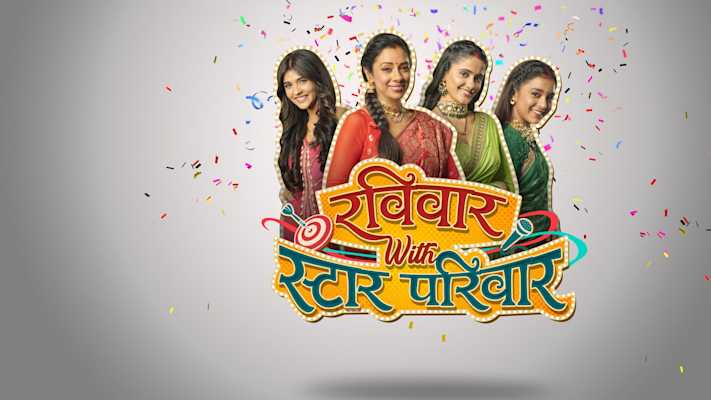 An Indian game show called Ravivaar With Star Parivaar made its television debut on StarPlus on June 12, 2022, in the Hindi language. On Disney+ Hotstar, it is streamed digitally. Arjun Bijlani and Amaal Mallik host the show. It involves a music competition amongst the casts of various StarPlus television series. The program pits eight Star Plus programs against one another for the Best Parivaar award. Team Yeh Rishta Kya Kehlata Hai was declared the show's victor.

Team Yeh Rishta Kya Kehlata Hai: Pranali Rathod (Episode 1,3,4,6,7,8,10,11,14,15,16), Harshad Chopda (Episode 1,3,4,7,8,14,16), Karishma Sawant (Episodes 1,3,16), Sachin Tyagi (Episode 1,3,7,15,16), Mayank Arora (Episode 3,16), Sharan Anandani (Episode 3,16), Vinay Jain (Episode 3,4,16), Pragati Mehra (Episode 3,4,16), Ami Trivedi (Episode 7,8,11,16), Paras Priyadarshan (Episode 11,16).

Pranali Rathod's Career Timeline
Pranali Rathod's Net worth
Pranali Rathod has a modest overall net worth of about Rs. 1 crore. She works as an actress in television series and receives between 25,000 and 40,000 per episode. She also produces television commercials for which she bills thousands of rupees.

Maharashtra is the home of Pranali Rathod. She is a young actress with a lovely personality, a well-defined body, and all of these charming qualities. Pranali adheres to a stringent food regimen to keep her body in shape, to stay healthy, and to maintain her good looks. She is among the most attractive actresses in both the Hindi and Marathi television industries.

Pranali Rathod is 168 cm tall, or 5 feet 6 inches, and has a stunning beauty. Pranali, who weighs 50 kg or 110 lbs, is very interested in maintaining her physical health. She always takes care of her appearance and is very conscious of her health.

Pranali Rathod's Awards and Achievements
Indian Television Academy Awards 2022 - Best Actress (Drama) for Yeh Rishta Kya Kehlata Hai - Nominated
Gold Awards 2022 - Best Actress in a Lead Role for - Nominated
Gold Awards 2022 - Gold Best Onscreen Jodi(with Harshad Chopda) for - Nominated
22nd Indian Television Academy Awards 2022 - Popular Actress (Drama) for - Nominated
Pranali Rathod's Interesting Facts and Trivia.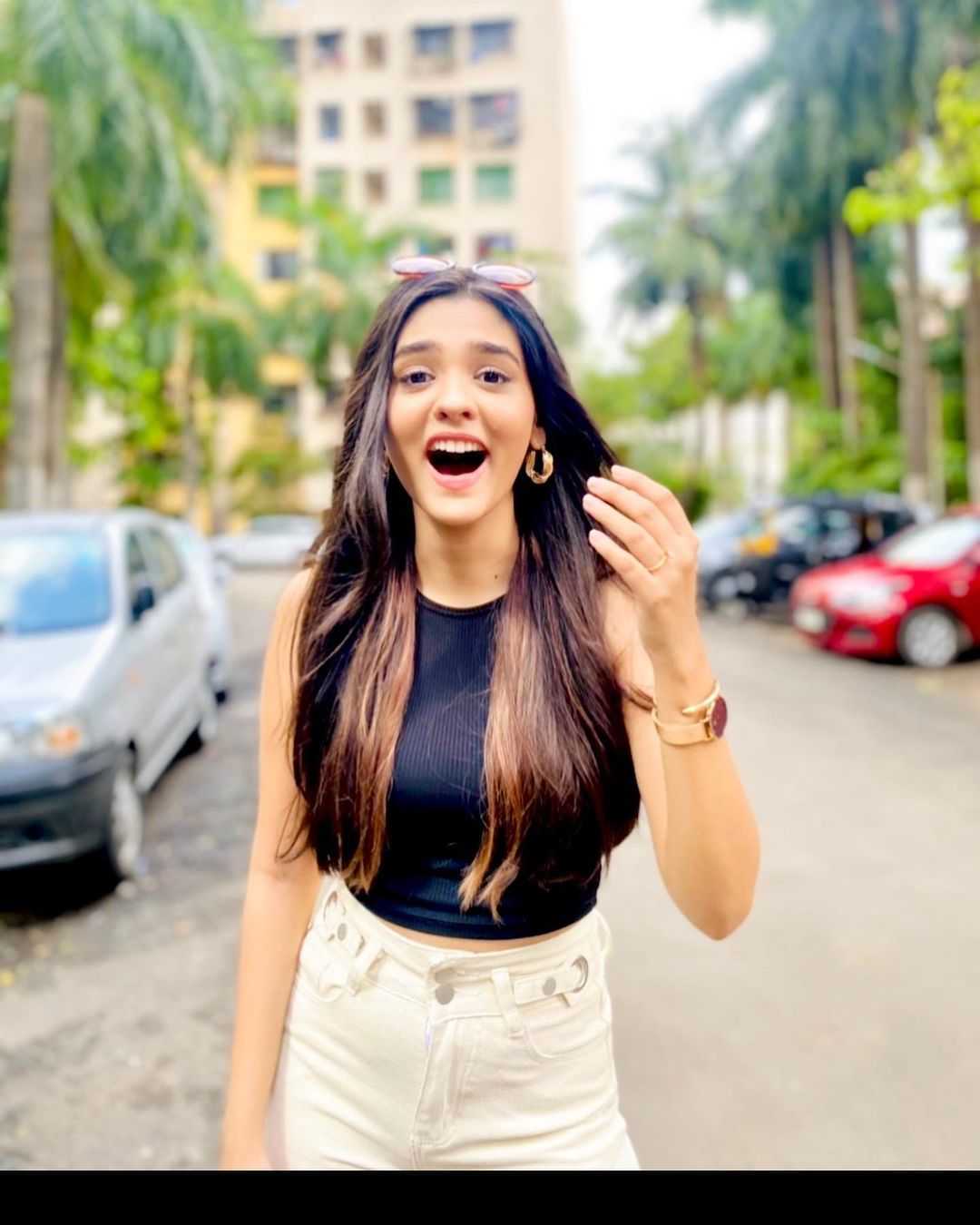 Pranali Rathod does not smoke or consume alcohol.
She began working in modeling.
She enjoys writing, listening to music, and watching television.
She also won Dadasaheb Phalke Awards for her outstanding work in the TV show.
Social Media
Frequently Asked Questions