Nivin Pauly | Movies, Family, Age, Birthday, Net Worth

Sanskruti Kamble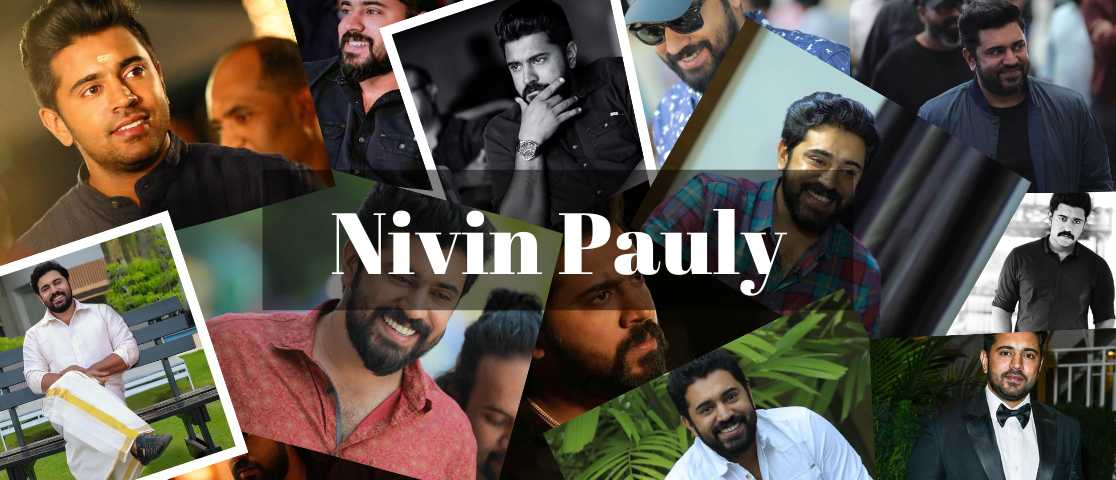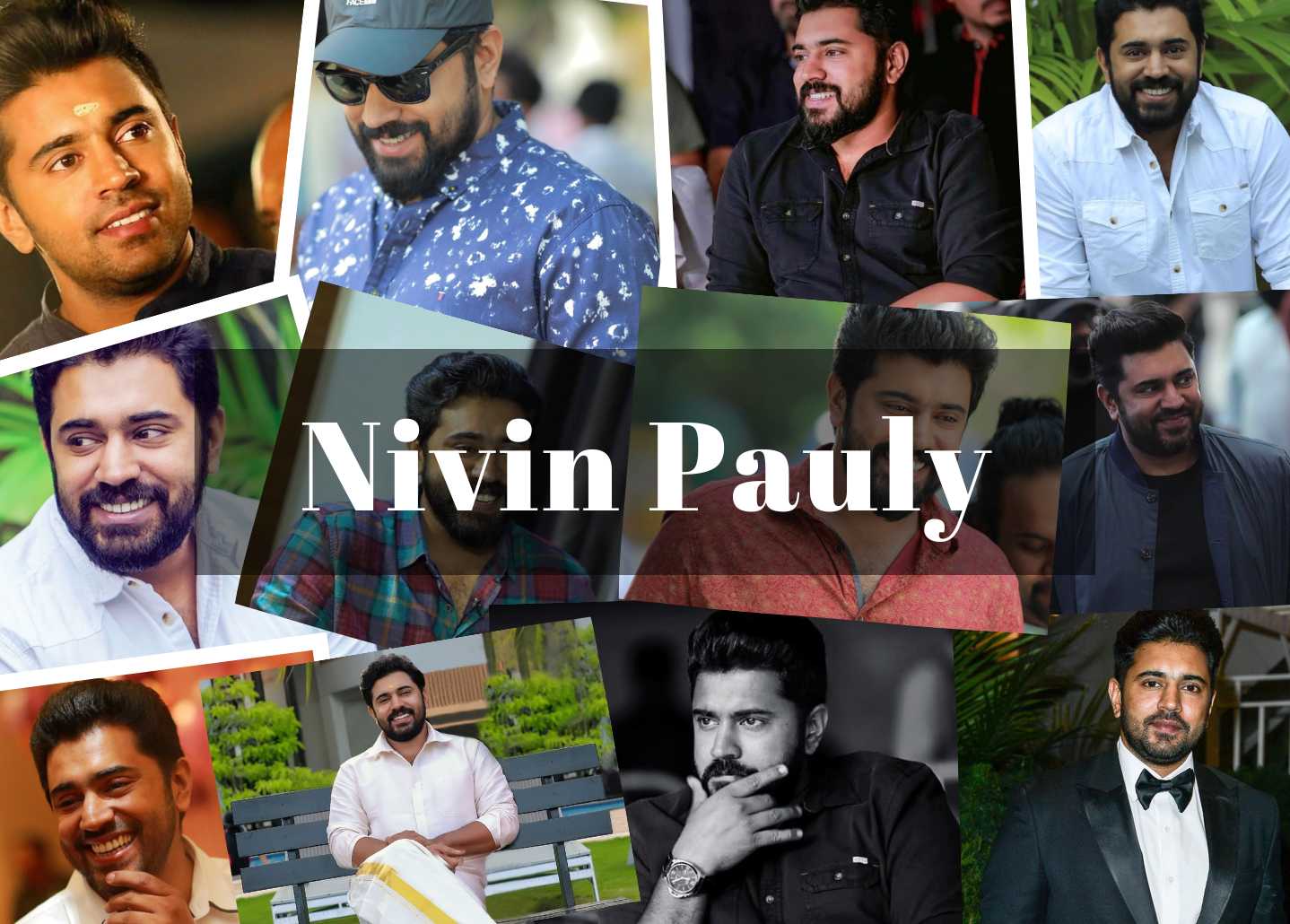 Nivin Pauly's Age and Biography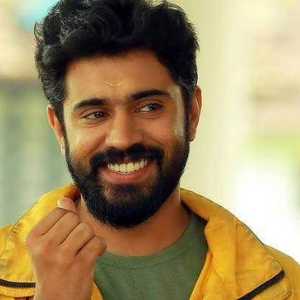 Nivin Pauly is one of the most popular star in the Malayalam and south industry. Nivin Pauly has done so many incredible movies and has given so much hits to the Malayalam industry. Nivin Pauly's birthday date is 11th of October. Nivin Pauly's birth year is in the year 1984. Nivin Pauly's place of birth is Aluva, Kerala. Nivin Pauly's age as of 2022 is 37 years. Nivin Pauly's zodiac sign is Libra. Nivin Pauly is married to Rinna Joy in 2010. Nivin Pauly also have kids.

Nivin Pauly has won numerous honours, including three Filmfare South awards and two Kerala State Film Awards. In 2009, Nivin Pauly was cast in one of the lead roles of Vineeth Sreenivasan's debut feature film, Malarvaadi Arts Club, which was produced by actor Dileep after going through an audition process. With the romantic comedy Thattathin Marayathu 2012, which was also directed by Vineeth Sreenivasan, Nivin Pauly made his breakthrough.

Following roles in the bilingual black comedy thriller Neram 2013, the sports drama 1983 2014, the romantic comedy Ohm Shanthi Oshaana 2014, the romantic drama Bangalore Days 2014, and the comedy road-thriller Comedy Road-Thriller 2015, Nivin Pauly became known for playing the boy next door archetype. Oru Vadakkan Selfie 2015 and the romantic comedy about coming-of-age Premam 2015. One of the top 10 highest-grossing Malayalam movies is Premam.

After that, Nivin Pauly acted in the family comedy Njandukalude Nattil Oridavela (2017), political satire Sakhavu (2017), police drama Action Hero Biju (2016), family drama Jacobinte Swargarajyam (2016), and the epic movie Kayamkulam Kochunni (2018), which is the third highest-grossing Malayalam movie. Action Hero Biju, produced by Nivin Pauly 's production business Pauly Jr. Pictures, marked his debut as a producer. Nivin Pauly subsequently created the family film Njandukalude Nattil Oridavela.

For Nivin Pauly's Tamil debut, Neram, Nivin Pauly received the Filmfare Award for Best Male Debut 2013. For Nivin Pauly's roles in Bangalore Days and 1983, Nivin Pauly got the Kerala State Film Award for Best Actor in 2015. For the movie Action Hero Biju, Nivin Pauly took home the Filmfare Award for Best Actor - Malayalam in 2016. Nivin Pauly received a Special Mention for Best Actor in Kerala State Film Award in 2020 for his work in Moothon. For the same movie, Nivin Pauly also took home the best actor prize at the New York Indian Film Festival. The most recent Nivin Pauly's film is Kanakam Kaamini Kalaham (2021) produced in his name. Nivin Pauly also shared on his Twitter about the film and shared the trailer of the film on Twitter.
Claim Your FREE Celebrity Shoutout
✕
Claim Now!
Nivin Pauly Family and Nivin Pauly's Education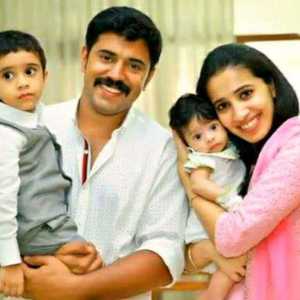 Nivin Pauly was born on October 11, Nivin Pauly's birth year is 1984. Nivin Pauly's birthplace is in Aluva, Ernakulam. Nivin Pauly's height is 6 feet 2 inches. Nivin Pauly's family is from the Syro-Malabar Catholic community. Nivin Pauly's parents are super cool. Nivin Pauly's father's name is Pauly Bonaventure. Nivin Pauly's mother's name is Thressiamma Pauly, his parents were both employed in Aarau, Switzerland.

Nivin Pauly was born and raised in Kerala. Nivin Pauly's college was the Federal Institute of Science and Technology (FISAT), Angamaly, Nivin Pauly's education was in Bachelor of Technology degree in Electronics & Communication Engineering in the year 2006. Nivin Pauly's first job was as a software developer at Infosys in Bangalore from 2006 to 2008 thanks to campus placements. After Nivin Pauly's father passed away, he did, however, resign and go back home.

Nivin Pauly's Marriage and Wife
Nivin Pauly's marriage date was in 2010. Rinna Joy is the name of Nivin Pauly's wife. Nivin Pauly's wife is also the Director of Pauly Junior Pictures Private Limited. The couple also has a son and daughter. Nivin Pauly also shared a beautiful photo of his kids on Instagram. Nivin Pauly's son's name is Daveed Pauly. Nivin Pauly's daughter's name is Rose Treesa Pauly.

Keep reading to know more about Nivin Pauly's biography, family, age, birthday, girlfriend, Nivin Pauly's marriage, wedding, wife, height, new movies, upcoming movies, career timeline, school, college, and education, and to see exclusive Nivin Pauly photos.
Talk To Similar Celebrities
Nivin Pauly's Movies and Career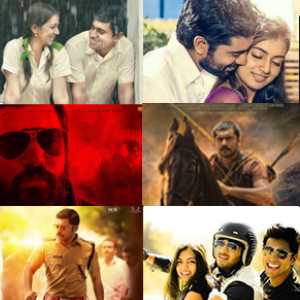 In Vineeth Sreenivasan's Malarvaadi Arts Club casting, Nivin was given the character of Prakashan, making Nivin Pauly acting debut. After that, Nivin Pauly appeared in the movies The Metro and Sevenes and made brief appearances in the movies Traffic and Spanish Masala. Nivin Pauly appeared in the viral YouTube song Nenjodu Cherthu from the album Yuvvh, which The Hindu described as hugely popular.

Nivin Pauly's acting debut was in the 2012 movie Thattathin Marayathu, which went on to become the year's biggest hit. Nivin Pauly took on the part of Vinod, a Hindu teenager who was hopelessly in love with a Muslim girl named Ayesha. This was Nivin Pauly's second film under Vineeth Sreenivasan's direction, and it marked a turning point in his career as a filmmaker, making Nivin Pauly the current youth sensation. Vinod, a Hindu lad who is hopelessly in love with Muslim girl Ayesha highly coveted actor. This further cemented Nivin Pauly status as one of the best actors in Malayalam cinema. Directors like Sathyan Anthikad, Rajesh Pillai, Aashiq Abu, and Shyamaprasad among others made proposals to Nivin Pauly.

With the bilingual movie Neram, Nivin Pauly made his Tamil acting debut. Nivin Pauly has starred in Sunil Ibrahim's Arikil Oraal and 5 Sundarikal in Malayalam movies in 2013. Alphonse Puthren made Nivin Pauly directorial debut with this movie, which is notable for its non-linear script. Nivin Pauly also played the role of a stylish playboy who was born in London in Shyamaprasad's English An Autumn in London. Nivin Pauly portrayed the waitress Ichcha in the latter, a psychological thriller.

Nivin Pauly portrayed Rameshan in the coming-of-age sports drama 1983, directed by Abrid Shine, in 2014. At the 2014 Kerala State Film Awards, Rameshan's natural portrayal of himself throughout Nivin Pauly's school years and into maturity won him the Best Actor Award. The Best Actor (Malayalam) at the Filmfare Awards South and South Indian International Movie Awards as well as Most Popular Actor at the Vanitha Film Awards were among the numerous additional accolades Nivin Pauly received for this movie.

Then, a week after 1983, Jude Anthany Joseph made Nivin Pauly acting debut in the romantic comedy Ohm Shanthi Oshaana, in which he played the part of Giri. Jude Anthany Joseph, the filmmaker, creates an intriguing enough drama in Ohm Shanthi Oshaana, that you're glad to see it, according to Sify.

Nivin Pauly was named the Most Desirable Man of 2015 by Kochi Times, a division of Times of India, following Nivin Pauly's numerous appearances, his rustic style, and swagger in Premam, which became a style statement of the year.

Early in 2017, Jude Anthany Joseph's short film No Go Tell, in which Nivin played himself, was released. The Kerala State Commission for Protection of Child Rights reviewed this viral movie, which aims to educate kids about sexual assault and child body protection. In the Celebrity Cricket League, Nivin Pauly played for the Kerala Strikers. Nivin Pauly was also selected as the Kerala Blasters' youth ambassador for the third season of the Indian Super League.
Nivin Pauly's Movie- Premam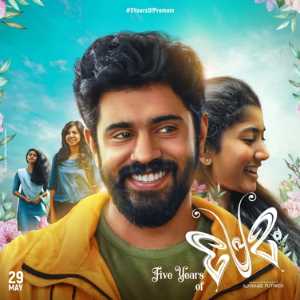 Premam is one of the most popular movies of Nivin Pauly in his career. The storyline of the film is great and has many dramatical and also romantic and comic elements. The movie was released in 2015. The director of the film was Alphonse Puthren. Its Malayalam language film which is available on dubbed versions. The movie starrer Nivin Pauly, Anupama Parmeswaran, Sai Pallavi and many others.

Nivin Pauly's Movie- Bangalore Days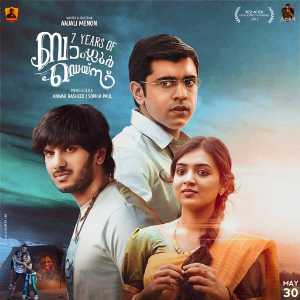 The story revolves around Arjun, Kuttan, and Divya, cousins, realize their childhood aspiration of moving to Bangalore. They encounter obstacles that change their life as they embrace the warmth of the city. The movie has many dramatical and also emotional elements. The film was directed by Anjali Menon who is also one of the most supremely talented director in the industry. The film's star cast was Nivin Pauly, Nazriya Nazim, Parvathy Thiruvothu, Fahadh Faasil, Nithya Menen, Maniyanpilla Raju, etc.

Nivin Pauly's Movie- Action Hero Biju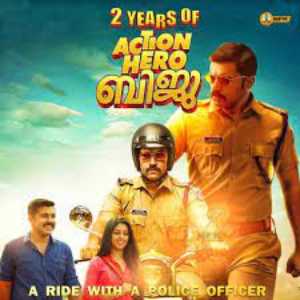 The story of the film revolves around Biju Poulose quits his work as a teacher to pursue his desire to join the police. He is assigned as the sub-inspector in Cochin and is responsible for dealing with prominent criminals who commit crimes. The film was also consider the best thriller movie. The director of the film was Abrid Shine. The film starrer Nivin Pauly, Anu Emmaneul, and many others.

Nivin Pauly's Movie- Ohm Shanthi Oshaana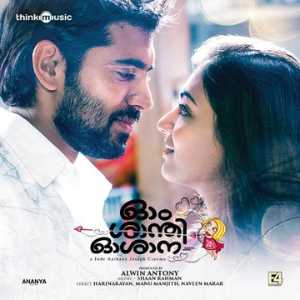 Ohm Shanthi Oshaana is one of the famous films of Nivin Pauly which was released in 2014. The film was directed by Jude Anthany Joseph. The movie starrer Nivin Pauly, Nazriya Nazim, Akshaya Premnath and many others.

Nivin Pauly's Movie- Love Action Drama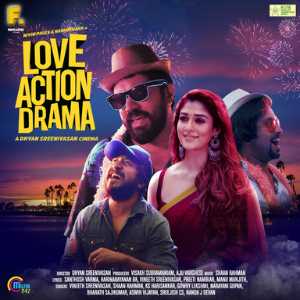 Love Action Drama is romcom movie which has many comic and romantic elements. The director of the film is Dhyan Sreenivasan. The movie starrer Nivin Pauly, Aju Varghese, Vineeth Sreenivasan, Durga Krishna and many others.

Nivin Pauly's Movie- Neram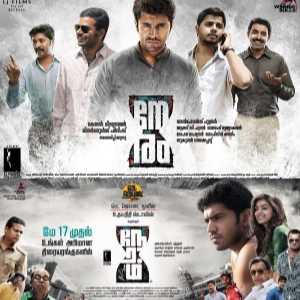 Neram is romantic drama and also has some of the thriller elements in the movie. The amazing acting of Nivin Pauly has given so much to the movie and overall its an incredible film. The director of the film is Alphonse Putheran. The movie starrer Nazriya Nazam, Nivin Pauly, Bobby Simha, Naseer M, John Vijay and many others.

Nivin Pauly's Upcoming Movies
An forthcoming action thriller movie in the Malayalam language called Padavettu was written and directed by Liju Krishna, a newcomer. In the movie featuring Nivin Pauly, Aditi Balan, and Manju Warrier, the persecuted group of society in North Kerala is told its narrative. The movie is slated for release on September 2, 2022, just in time for the Onam holiday. Abrid Shine is the director of the Malayalam comedy film Action Hero Biju 2. Nivin Pauly is a member of Action Hero Biju 2's cast.

Nivin Pauly's Movie List and Career Timeline
Nivin Pauly's Controversies
The reporter for The Nana Film Weekly had criticised Nivin for having "tantrums" while working on the sets of the next Malayalam film Hey Jude. The Nana team was apparently irritated by the young actor's refusal to allow their photographer to take pictures of his location, and on their most recent Facebook page, they stated that if Nivin Pauly had matured enough to make his director and producer silent, it was a dangerous sign and added that such people are a curse for cinema.

Director of Hey Jude Shyamaprasad has stepped up to defend the actor via a Facebook post a day after the weekly's criticism of Nivin Pauly.

It is usually preferable to stay out of controversies and scoops, but when someone makes accusations in an effort to harm a good actor, it is impossible to stay out of it. Hey Jude's first looks were planned out, and the PRO recently released 5–6 photographs to the media. Although I had no issues covering the shooting area, Shyamaprasad stated on social media that exclusive images of performers should only be taken with their consent.

Even so, I have no interest in participating in such a picture shoot because it will represent the actors' characters in a different light. I believe that Nivin refused to let the photographer shoot his pictures for this reason. Additionally, since managing the media is not my job, I was not in a position to do so Added Nivin Pauly.

The movie director has also made fun of the weekly for utilising Hey Jude location shots on the front page and four other pages of their upcoming issue, despite the unfortunate situation. "A magazine reviews a film for their own commercial gain as well as to support the endeavour. They were not afraid to use Hey Jude's location images for their next edition even after being insulted, said Shyamaprasad.

Trisha Krishnan, a leading actress from Tamil cinema, makes her acting debut in Hey Jude. She will be paired with the teenage heartthrob Nivin Pauly's character Jude in the movie as Goa native Crystal. The Shyamaprasad-directed film, according to the producers, is a great story of love, self-discovery, healing, and transformation. Siddique, Urvashi, Neena Kurup, Pratap K Pothen, and Aju Varghese play prominent parts as part of the ensemble cast.
Nivin Pauly's Net Worth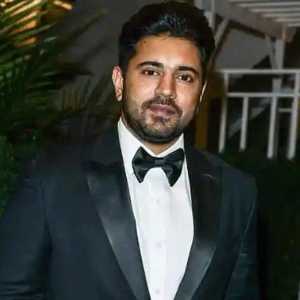 Nivin Pauly is estimated to have a net worth of $7 million USD. 56 crores in Indian rupees. Indian actor and producer Nivin Pauly primarily works in the Malayalam film industry. The major income of the Nivin Pauly comes from movie and Nivin Pauly charges 2 crores per film. Nivin Pauly also has so many brand endorsements and promotes so many brands. Nivin Pauly also collaborates on social media platforms and promotes the brand on his social media.

Movies are Nivin Pauly's primary source of income. where he asks for more than INR 2 crores every film. Since his debut, Nivin Pauly has been in more than 27 films. which Nivin Pauly earns millions of rupees annually. Nivin Pauly is a producer and a director in addition to being an actor. by means of which Nivin Pauly makes millions of dollars. Every endorsement Nivin Pauly receives brings in around 50 lakhs Indian rupees. Nivin Pauly has also contributed to numerous TV commercials promoting various products. He charges around 50 Lakhs INR for this.

Nivin Pauly a lot of celebrities appear in TV commercials every day. These Stars bill these companies in accordance with their own standards. On Nivin Pauly's social media pages, Nivin Pauly evaluates a variety of products for which he gets paid lakhs of rupees per post. With his family, Nivin Pauly resides in a luxurious home. Nivin Pauly has also made significant financial investments in real estate holdings all throughout India.
Nivin Pauly's Achievements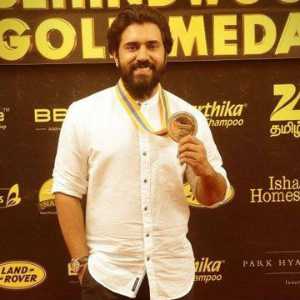 Winner of the 2014 Ananda Vikatan Cinema Awards Neram won the Ananda Vikatan Cinema Award for Best Debut Actor 2013.
The 2016 Asianet Film Awards winner. Premam, the Most Popular Actor in an Asianet Film 2015 Jacobinte Swargarajyam, the most popular actor of 2016, Action Hero Biju 2016.
2015 Asia vision Award winner.
Man of the Year, among other films, Asiavision Film Award
Winner of the Filmfare Awards South 2017 Malayalam Film Industry Best Actor Action Hero Biju 2016.
2015 Winner Special Award 1983 Winner Best Actor Critics Award 2014.
2014 Special Award Winner Best Male Debut Neram 2013.
2015 Winner of the Kerala State Film Awards
Bangalore Days Best Actor in Kerala State Film 2014.2013 Best Actor 2014 for Bangalore Days.
Winner of the 2020 South Indian International Movie Awards SIIMA - Malayalam Best Actor Moothon 2019.
Malayalam Best Actor in a Leading Role SIIMA Award Winner for 2018.
Oridavela Njandukalude Naattil 2017 Malayalam Best Actor in a Leading Role,
2015 SIIMA Winner 2014.
2016 Vanitha Film Award Winner. Popular Premam won the Vanitha Film Award for Best Actor 2015.
4 Amazing Facts Abotu Nivin Pauly
Nivin Pauly briefly served as a techie for a well-known MNC before to his debut film. The actor once claimed in an interview that he wanted to pursue his inner calling for acting because he was worn out from the workplace.
Nivin Pauly has argued on numerous occasions that his real-life love story is superior to what is depicted in his films. His well-liked romantic lead roles in films like Premam and Thattathin Marayathu are what made him famous. A popular romantic hero in real life, the actor wed Rinna Joy, a classmate and longtime girlfriend, in 2010.
Given that his films have consistently had a profound influence on children, Nivin Pauly can be regarded as the actual trendsetter of the industry. The actor is recognised with inventing several of the long-lasting trends in the business, including the black shirt, the Mundu trend, and his distinctive beard style. He is a favourite across genres because of his adaptability whether taking on roles like a neighbourhood goon or a high school boy.
Director Alphonse Putharen and actor Nivin Pauly are regarded as the Malayalam film industry's next big hit-makers after the illustrious Siddique-Lal years. Premam, a Malayalam film directed by Putharen, became a cult favourite, making Nivin a star in the business. Neram, their debut project, was likewise a financial success and well suited the shifting rhythms of Malayalam cinema.
Social Media
Frequently Asked Questions