Major Sandeep Unnikrishnan | Biography, Mumbai Attack, Medal

Violeena Vargav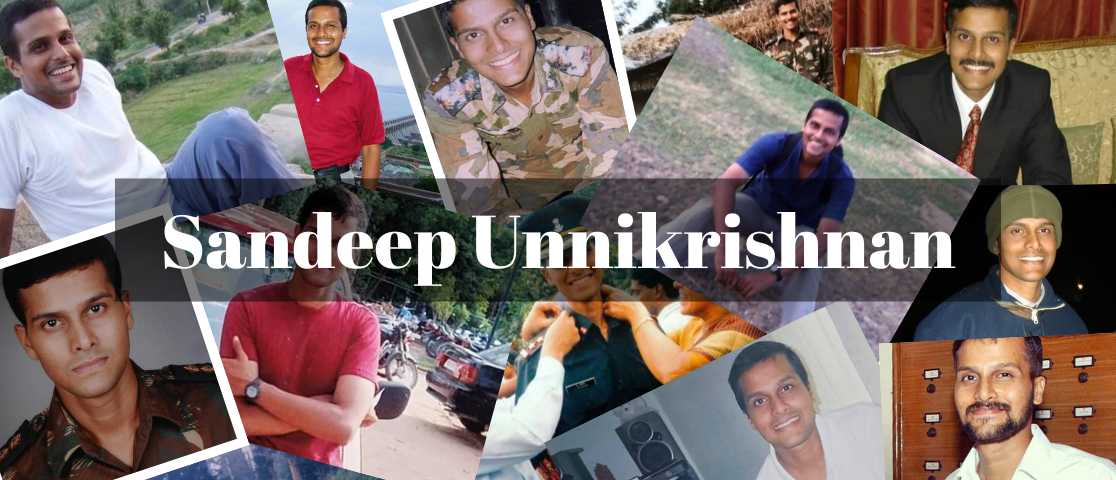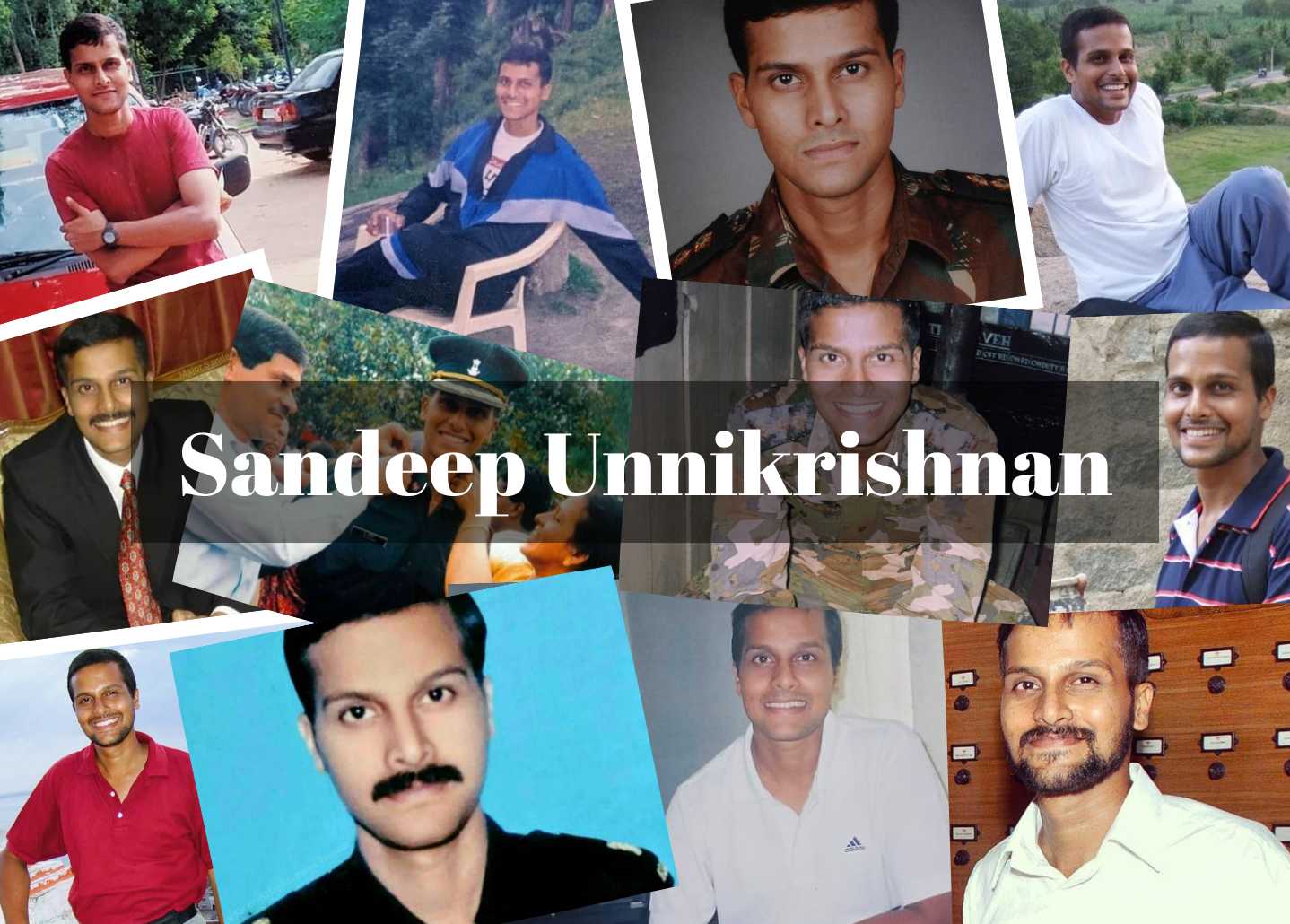 Major Sandeep Unnikrishnan's Biography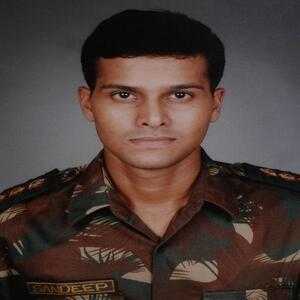 An Indian Army officer named Sandeep Unnikrishnan, AC, was on deputation with the National Security Guards' 51 Special Action Group. During one of the Mumbai attacks in November 2008, he gave his life. As a result, on January 26, 2009, he received the Ashoka Chakra, India's highest honor for valour during a period of peace.

Major Sandeep Unnikrishnan's birthday is 15 March 1977. Major Sandeep Unnikrishnan's birthplace is Kozhikode, Kerala, India. Major Sandeep Unnikrishnan died on 28 November 2008. Major Sandeep Unnikrishnan's place of death is Mumbai, Maharashtra, India. Major Sandeep Unnikrishnan was cremated at Bengaluru, Karnataka, India. Major Sandeep Unnikrishnan's age was 31 years at the time of his death. Major Sandeep Unnikrishnan's religion was Hinduism. Major Sandeep Unnikrishnan's zodiac sign was Pisces. Major Sandeep Unnikrishnan's height was 1.78m or 5'9. Major Sandeep Unnikrishnan's weight was 85kgs. Major Sandeep Unnikrishnan's body measurements were 40' chest, 34' waist, and 14' biceps.

He took part in several operations, including Operation Black Tornado, Operation Guard, Operation Vijay, and Operation Parakram. At the age of 31, Major Sandeep Unnikrishnan gave his life in the line of duty, upholding the greatest traditions of the Indian Army. He was a brave soldier and tenacious commander who led from the front.
Claim Your FREE Celebrity Shoutout
✕
Claim Now!
Major Sandeep Unnikrishnan's Family and Major Sandeep Unnikrishnan's Education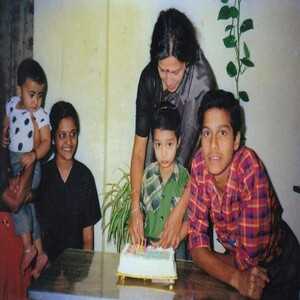 Major Sandeep Unnikrishnan's father's name is K. Unnikrishnan and his mother's name is Dhanalakshmi Unnikrishnan. K. Unnikrishnan is a retired ISRO officer. Sandeep Unnikrishnan was born into a Malayali family that had relocated to Bangalore from Kozhikode, Kerala. Sandeep Unnikrishnan was the only son of his parents; he had no siblings.

Since he was a little boy, Major Sandeep Unnikrishnan has always harbored the desire to join the military. Before graduating in 1995 in the Science stream from Bangalore's Frank Anthony Public School, he attended the institution for 14 years. He excelled in sporting competitions as well as school activities. In addition, he took part in the school choir and liked to watch movies.
Talk To Similar Celebrities
Major Sandeep Unnikrishnan's Marriage
Neha Unnikrishnan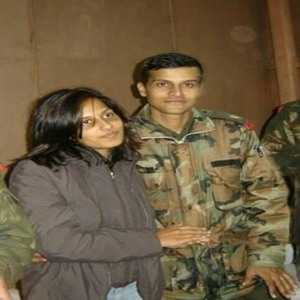 Major Sandeep Unnikrishnan's wife's name is Neha Unnikrishnan. According to reports, Neha and Sandeep first became friends while attending Bangalore's Frank Anthony Public School, which they both attended for fourteen years. In 2008, Sandeep married Neha.

Sandeep had a lot of support from Neha Unnikrishnan up till his passing. He received the Ashoka Chakra Award from the Indian government for sacrificing his life to preserve the nation. That distinction was given to his wife by former President Pratibha Patil.

Major Sandeep Unnikrishnan's Career
Early Career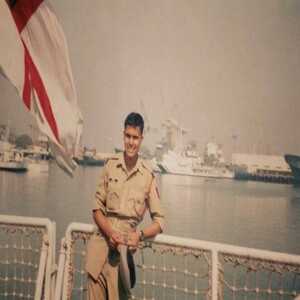 In 1995, Major Sandeep Unnikrishnan enrolled at Pune, Maharashtra's National Defence Academy (NDA). He was a 94th Course NDA graduate and a member of the Oscar Squadron (No. 4 Battalion). He had a bachelor's in arts.

Major Sandeep Unnikrishnan was a student in the 104th regular course at the Indian Military Academy (IMA), Dehradun. He received his IMA degree on June 12, 1999, and was commissioned as a Lieutenant in the Indian Army's 7th Battalion of the Bihar Regiment (Infantry). In spite of Pakistani soldiers unleashing heavy artillery and small arms fire at the advanced posts during Operation Vijay in July 1999, he was well-liked there. He oversaw a group of six soldiers on the evening of December 31, 1999, as they set up a station 200 meters from the hostile side and directly under surveillance and fire.

On June 12, 2003, Major Sandeep Unnikrishnan was substantively promoted to captain. On June 13, 2005, he was promoted to major. He twice finished first in the Ghatak Course (at the Infantry Wing Commando School, Belgaum), getting both an Instructor Grade and a Commendation.

Major Sandeep Unnikrishnan received additional training at the Gulmarg High Altitude Warfare School. He was chosen to join the National Security Guards after serving in a variety of places, including Siachen, Jammu & Kashmir, Gujarat (during the 2002 Gujarat Riots), Hyderabad, and Rajasthan. After completing his training, he was appointed in January 2007 as the training officer of the 51 Special Action Group (51 SAG) of the NSG and took part in a number of NSG missions.
Operation Black Tornado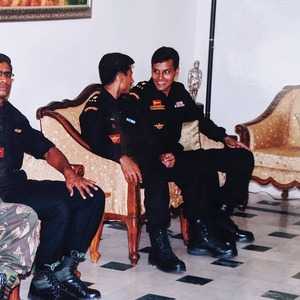 On the evening of November 26, 2008, attacks were made against a number of structures in South Mumbai. The renowned Taj Mahal Palace Hotel, which is 100 years old, was one of the structures where hostages were held. The 51 Special Action Group (51 SAG) team commander that was sent into the hotel to free the captives was Major Sandeep Unnikrishnan.

With the help of ten commandos, Major Sandeep Unnikrishnan entered the hotel and used the stairwell to ascend to the sixth level. As the squad climbed the stairs after freeing captives from the sixth and fifth floors, they feared terrorists were hiding in a room on the fourth floor that was locked from the inside. The terrorists' round of fire struck Commando Sunil Kumar Yadav in both legs as the commandos tore open the door. Yadav was saved and evacuated by Unnikrishnan, but the terrorists vanished after detonating a grenade inside the room.

For over 15 hours, Major Sandeep Unnikrishnan and his team continued to rescue captives from the hotel. Unnikrishnan and his team made the decision to ascend the hotel's main staircase on November 27 at midnight because it was their only route to the captives and terrorists. Major Sandeep Unnikrishnan led his hit squad, which included Sunil Jodha, Manoj Kumar, Babu Lal, and Kishor Kumar, through the Taj's main entrance. A bronze bust of Jamshetji Nusserwanji Tata, who founded the Tata corporate empire and was responsible for the Taj Mahal's construction in 1903, was positioned at the landing between the two arms. An enormous Palm Lounge door that had been long since boarded up and obliterated by a massive mirror was located behind the bust.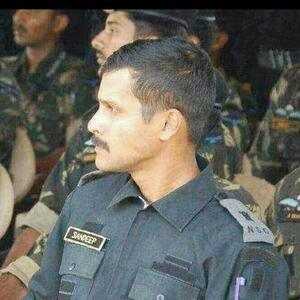 Gun lights lit up the pitch-black stairway as the hit team climbed them. They were being fired upon from above by the terrorists. Sunil and Babu Lal were instructed by Major Sandeep Unnikrishnan to move to the left and toward the large, heavy brown doors that led to the Palm Lounge and ballroom. The Palm Lounge had to be cleared while they threw grenades. The two commandos approached slowly with their rifles drawn. They positioned themselves on either side of the entrance. The doors were closed.

The terrorists were perched high. They had waited after spotting the NSG men's silhouettes. A grenade suddenly soared out of the shadows, bounced against the carpeted stairway, and went off. From above, an AK-47 shook, and bullets pierced the staircase. They drilled into the stone and plaster of the walls surrounding the doorway. Tata's bust's glass frame broke. It was an Ambush. The two commandos of Major Sandeep Unnikrishnan supplied cover fire as he moved.

From one of the upper floors, another grenade shot out and detonated on the granite floor. The grenade's more than 5,000 ball bearings exploded in a lethal fashion all around the stairs. Sunil Jodha's body was covered in shards of glass and gunshot fragments. He lost consciousness and rolled back down the stairs to the bust's base. The commandos hid and fired at their hidden attacker. Two bullets had entered Sunil's chest, and blood was gushing from all over his body. The ceramic rifle plate on his bulletproof vest had trapped one. Steel ball bearings had lacerated his left arm. Major Sandeep Unnikrishnan, hurried back to Sunil. He observed blood gushing from the wounds on his friend. Babu Lal was hissed at and told to take Sunil outside for first aid. Major Sandeep quickly turned around and walked alone back up to the Palm Lounge.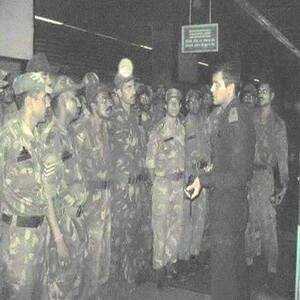 Swinging up his MP5, Major Sandeep Unnikrishnan unleashed a spray of bullets across the atrium. The wall was pounded by the bullets. The other set of doors leading into the Palm Lounge was then reached by his charging up the stairs. He didn't have a friend to cover him, thus it was a very risky action. The cat-and-mouse game would restart if he broke contact. He made the decision to evade the terrorists. He was down to one white flash-bang grenade. He threw the grenade into the living room after pulling the pin off of it. The windows shook when the grenade burst with a loud crack. Unnikrishnan raced in and fired a barrage of bullets at the windows that faced the sea.

His objective was the ballroom. Major Sandeep Unnikrishnan dashed down the corridor, his MP5 held out in front of him. A small nook with two armchairs and a circular granite table was to his left. Two sounds, including the rattle of an AK-47 and the burst of an MP5, were heard almost simultaneously with a flash coming from behind the table. According to the NSG officials, his last words were, Don't come up, I will handle them.

Major Kandwal's exhausted squad had cleared all twenty-one stories of the Taj Tower by three in the morning on Friday, November 28. The Mumbai police received the Tower back from Kandwal. Potential hostages were removed from every room in both hotels four hours later. Major Kandwal and Major Jasrotia followed in Major Sandeep Unnikrishnan's footsteps at 9.30 am. Together, the two men made progress. Kandwal pointed his MP5 above him as he covered the rear. On the marble floor, face up, a dark figure was face down.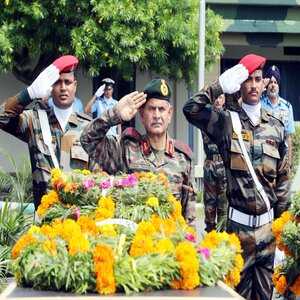 The left leg of Major Sandeep Unnikrishnan was tucked under the right. His left arm was over his chest and his right arm was extended. His body was in a sticky, dark puddle of blood, covered in gunshot wounds. All of the shots had come from the left. The fatal bullet exited his skull after penetrating his head from the lower jaw. His walkie-talkie was carefully set up on the floor, upright, and turned off two feet from his head. Around his thumb, a flash-bang grenade pin's ring was hanging.

It wasn't difficult to ascertain what had occurred. The terrorist had been concealing himself in the niche behind the statue, squatting between the two sofas and a table. As Major Sandeep Unnikrishnan stormed down the hallway, he shot the lone man. Unnikrishnan had been shot by an AK-47 blast. When his body touched the ground, it turned around. The terrorist entered the hotel from the north after taking his weapons.

But the officer had put up a fight before being defeated. Instinctively, Major Sandeep Unnikrishnan opened fire on his attacker. Both the wooden lattice and the wall were covered in embedded bullets from Unnikrishnan's MP5. A terrorist's bloodied running shoe was nearby. The ballroom was approached by a path of blood. The terrorist had been hurt by Unnikrishnan.
Major Sandeep Unnikrishnan's Funeral
Sandeep Unnikrishnan Amar Rahe was recited by mourners at Major Sandeep Unnikrishnan's funeral. To pay their respects, thousands of people gathered in front of his home in Bangalore. His funeral was conducted with all due military respect.

Major Sandeep Unnikrishnan's Awards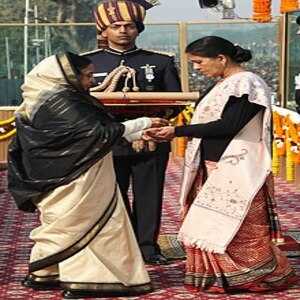 Ashoka Chakra
Operation Parakram Medal
Special Service Medal
Sainya Seva Medal
High Altitude Service Medal
9 Years Long Service Medal
Major Sandeep Unnikrishnan's Legacy
In his honour, the 4.5 km-long Mother Dairy Double Road in Yelahanka New Town, Bengaluru, which runs from Federal Mogul on Doddaballapur Road to MS Palya intersection, was renamed Major Sandeep Unnikrishnan Road.
At the Ramamurthy Nagar Outer Ring Road intersection in Bangalore, a bust of Major Sandeep Unnikrishnan has been erected and given his name.
At the entrance to Indian Education Society on Jogeshwari Vikhroli Link Road in Mumbai, there is a bust of Major Sandeep Unnikrishnan.
A bust of Major Sandeep Unnikrishnan is erected in the heart of an army housing complex called Sandeep Vihar in Whitefield, Bangalore.
Major Sandeep Unnikrishnan's Biopic
The narrative and screenplay for Major, an Indian biographical action film, were written by Adivi Sesh and directed by Sashi Kiran Tikka. Sesh portrays Major Sandeep Unnikrishnan in the film, which also stars Prakash Raj, Sobhita Dhulipala, Saiee Manjrekar, Revathi, Murali Sharma, and Anish Kuruvilla and is based on his life. A+S Movies, Sony Pictures International Productions, and G. Mahesh Babu Entertainment are the producers of Major.

It chronicles Sandeep Unnikrishnan's personal and professional life and was simultaneously shot in Telugu and Hindi. Major had a limited theatrical premiere on May 24, 2022, in a few Indian towns before becoming available everywhere on June 3, 2022.

For its narrative, directing, emotional impact, cinematography, action sequences, score, and acting, the movie won praise from critics. It was an international financial triumph and one of the highest-grossing Telugu movies of 2022.
Major Sandeep Unnikrishnan Related Controversies
Kerala CM Controversy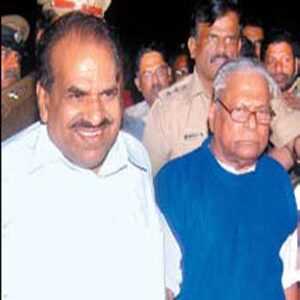 By declining to send a delegate to the funeral, the Kerala government, which was then run by Communists under the leadership of chief minister V.S. Achuthanandan, humiliated the supreme sacrifice of Major Sandeep Unnikrishnan. Additionally, while their colleagues in Karnataka did so, not a single minister from Kerala extended the courtesy of calling or visiting them at home to express their condolences.

Additionally, hurtful comments were made for the family of the killed commando by Kerala CM V.S. Achuthanandan, who claimed that even a dog would not have noticed the house if Sandeep had not lived there. Achuthanandan made offensive remarks about Sandeep's family after being refused entry to the Unnikrishnans' Bangalore home.
Major's Bust Vandalised
Vandalism of a memorial built in memory of 26/11 victim Major Sandeep Unnikrishnan caused a huge outrage on social media. Images of the damaged plaque circulated on Twitter, sparking calls for its restoration and the quick capture of those responsible. Several reputable news websites classified the incident as vandalism.

Major Sandeep Unnikrishnan's Interesting Facts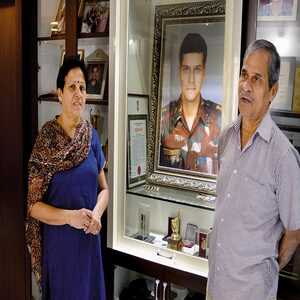 Though Major Sandeep Unnikrishnan was terrified of water, he picked up swimming after enlisting in the Indian Army.
Major Sandeep Unnikrishnan was the only child of retired ISRO officer K. Unnikrishnan and Dhanalakshmi Unnikrishnan.
Major Sandeep Unnikrishnan also took part in the Kashmir Counter-Insurgency and Operation Vijay (the Kargil War).
Being a Major was his childhood dream.
Major Sandeep Unnikrishnan belonged from a Hindu family of Nair caste.
Frequently Asked Questions