Jasprit Bumrah | Cricketer, Age, Biography, Struggle, Family.

Hitesh Mandot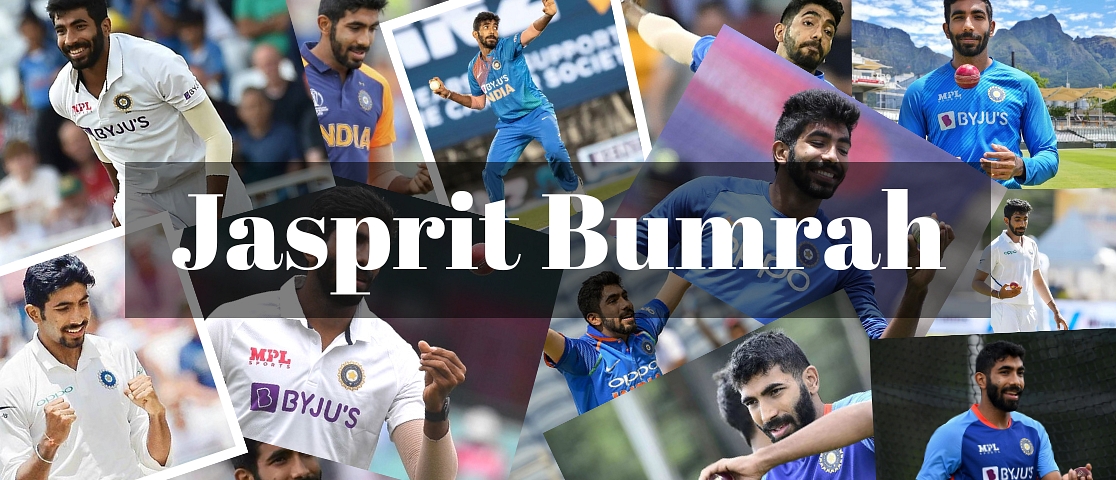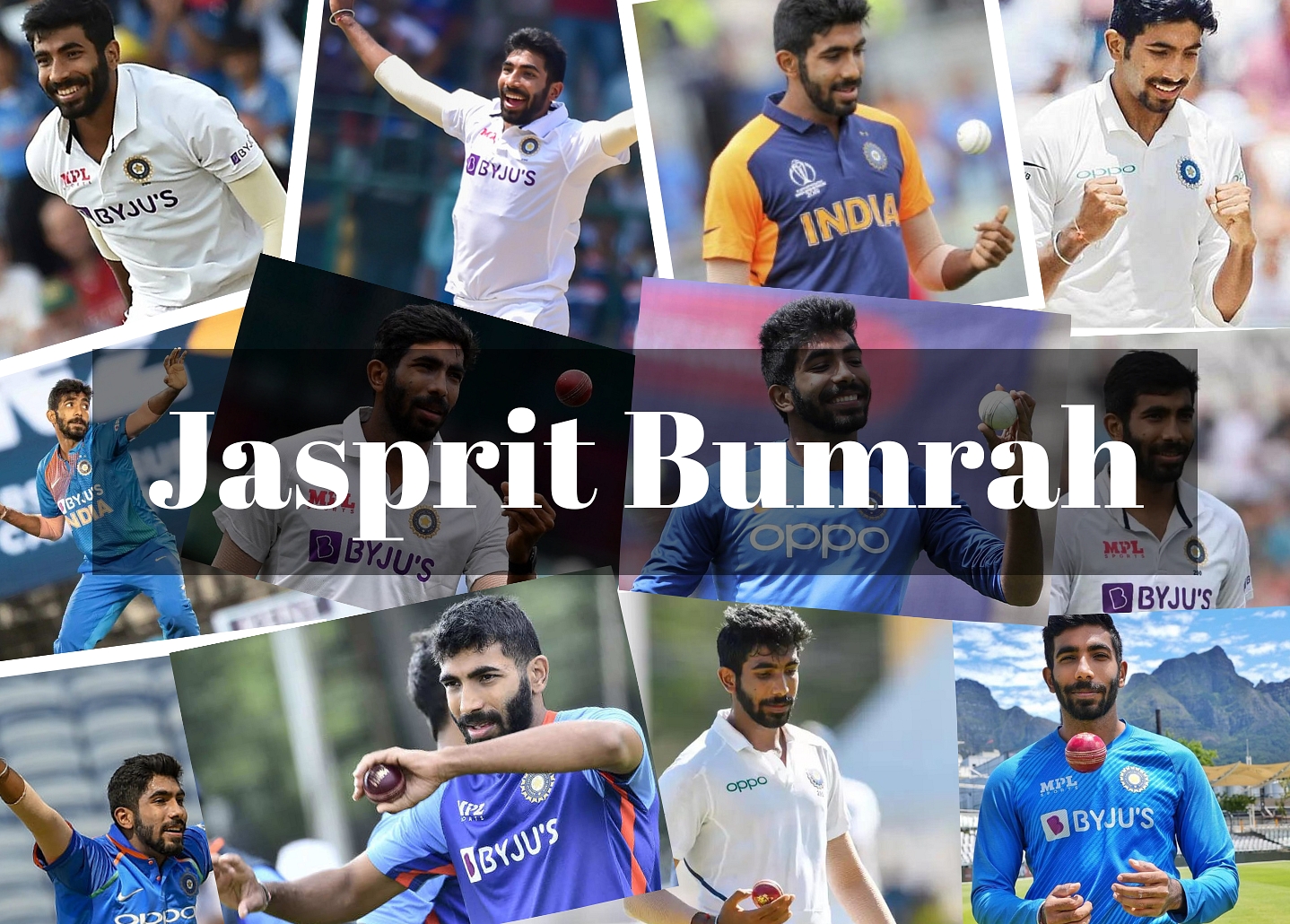 Boom Boom Bumrah often called when Jasprit Bumrah, the indian bowler of Indian Cricket team, takes a wicket. Jasprit Bumrah is a well known Indian Cricketer mostly known for his bowling skills.
Jasprit Bumrah's Age and Jasprit Bumrah's Biography
Jasprit Jasbirsingh Bumrah (born 6 December 1993) is an Indian cricketer who competes in all formats of the game for the Indian national side. He is the only Asian bowler to take five wickets in a test inning in the same year in South Africa, England, and Australia. When he hit 35 runs off Stuart Broad's bowling at Edgbaston in July 2022, he set the record for the most runs scored in a single over in a Test match. As of 2022, Jasprit Bumrah's age is 28 years.

Bumrah developed a reputation for having an amazing knack for hitting the block hole, much like his Sri Lankan compatriot Lasith Malinga of the Mumbai Indians. Bumrah has become a valuable member of the Indian team's limited-overs lineup. With an average bowling speed of 142 km/h and a top speed of 153 km/h during the first Test of the 2018 India Tour of Australia at the Adelaide Oval, Bumrah is regarded as one of the quickest Indian bowlers, outperforming Mitchell Starc and Pat Cummins.

In the 2013–14 season, Bumrah played first-class cricket for Gujarat and made his debut against Vidarbha in October 2013. When Bumrah, then 19 years old, concluded with 3/32 against Royal Challengers Bangalore on his Indian Premier League (IPL) debut, he immediately gained attention. Bumrah played in two Pepsi IPL 2013 matches for the Mumbai Indians, however, the team decided to keep him for the 2014 season.He was included in India's Test squad for their series against South Africa in November 2017. On January 5, 2018, he faced South Africa in his country's Test debut at Newlands in Cape Town.

In 2022, Jasprit Bumrah will be 28 years old. As a talented cricket player, fitness plays a significant part in his life. Along with being healthy and fit, cricket players need to be physically fit. For this, they must practice as well as put in long, hard days at the gym. Their physique is preserved as a result. In order to maintain his physical fitness and be able to meet the BCCI's fitness requirements, he consumes food with exceptional care.

Bumrah has a great physique thanks to his dedication to working out in the gym, and he also seems quite intelligent. Jasprit Bumrah is 175 centimetres tall, or 5 feet 9 inches. His body weight is around 70 kg, and he maintains a healthy diet to keep himself in shape. His measurements are 38-30-12. His hair is the same color as his eyes, which are black.

Talk To Similar Celebrities
Jasprit Bumrah Family and Jasprit Bumrah Education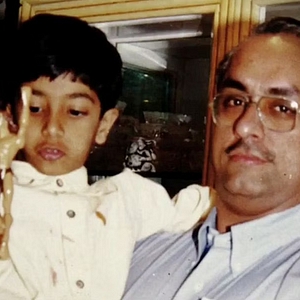 Jasprit Bumrah was born into an Ahmedabad, Gujarat-based Sikh Punjabi family. When Bumrah was 5 years old, his father, Jasbir Singh, passed away. Jasprit Bumrah's mother Daljit Bumrah, a schoolteacher in Ahmedabad, Gujarat, raised him in a middle-class household.

The 2019 Netflix documentary Cricket Fever: Mumbai Indians included Daljit, who was visibly moved by her son's success in the game. Jasprit Bumrah married Goan model and presenter Sanjana Ganesan on March 15, 2021. Ganesan, a native of Pune, Maharashtra, competed in Splitsvilla in 2014 and was a previous finalist for Miss India.

In Ahmedabad, Bumrah received his early schooling at a private school. He then completed his tenth grade at Nirman High School. He then finished his intermediate studies in Ahmedabad after this.

Jasprit Bumrah Relationship and Affairs
Jasprit Bumrah and Anupama Affair
Jasprit is regarded as one of the best bowlers in the world, and as a result, he is now ranked first in the ICC ODI Bowlers Ranking. Naturally, we see signs reading Marry Me for this 25-year-old prodigy in the stadium where he plays. And according to accounts, he caught the attention of a South Indian starlet. Anupama Parameswaran, a 23-year-old actress who gained notoriety with Premam (2015) in Malayalam, appears to be dating Jasprit Bumrah. Online rumors are circulating that Anupama began following Jasprit after the cricket player did the same for her. Anupama Parameswaran has denied all of these rumors and suspicions after being contacted by an internet newspaper.

Jasprit Bumrah and Raashi Khanna Affair
Previously, Raashi Khanna, another South Indian actress, was connected to Jasprit Bumrah. Even Raashi already refuted these rumors. She reportedly told a media outlet, All I know about Bumrah is that he plays cricket for India. Beyond that, nothing exists. He is not someone I personally know, and I have never even met him. There is no basis for it (relationship rumors). It is unfortunate to see such unfounded linkup rumors about a woman spreading on social media.

Jasprit Bumrah and Sanjana Ganeshan Affair
Jasprit Bumrah, an Indian cricketer, wed TV host Sanjana Ganesan. On March 15th, the wedding was attended by intimate friends and relatives. The lovely image was posted by Bumrah on Twitter with the message, Love if it thinks you worthy, dictates your course. We have started a new adventure together, guided by love. We consider today to be one of the best days of our lives, and we feel fortunate to be able to share our wedding news and happiness with you.

During the 2013–2014 IPL season, Sanjana spoke with Jasprit. They later grew close, and their relationship eventually developed into love. They got significantly closer during the award ceremony Naman. On social media, a video of Sanjana speaking with Jasprit is becoming viral.

Sanjana and Jasprit actually got to know one another at the 2019 ICC Cricket World Cup, which was held in England.
Sanjana was a Star Sports presenter at the time, and Jasprit Bumrah was a crucial part of the India World Cup squad. It's not like Sanjana and Bumrah didn't already know each other before the World Cup; in fact, they had already crossed paths several times in the course of their employment, but their love story didn't start until the tournament. Sanjana and Bumrah spent a lot of time together while the World Cup was going on, which gave them a great chance to get to know one another.

In fact, Jaspreet recently gave an interview to Dinesh Karthik in which he also claimed that he had initially perceived her as being quite arrogant, and Sanjana had felt the same way about him. But after meeting, both had the opportunity to learn a lot about one another, and it's likely as a result that they are now a happily married pair and are getting along great.

Jasprit Bumrah Struggles
Bumrah has had a deep love for cricket since he was a little child, and his coach Kishore Trivedi taught him the intricacies of the game. Even though Jasprit Bamrah's youth was filled with difficulties, he never let his focus stray from cricket. When Bumrah's coach Kishore Trivedi showed him how to bowl, he began playing cricket while still in school. From the time he was in high school, he became a terrific fast bowler. Bumrah had the opportunity to play his first T20 match against Maharashtra in the 2012–2013 Syed Mushtaq Ali Trophy.

Jasprit Bumrah Matches and Career
Early Career Of Jasprit Bumrah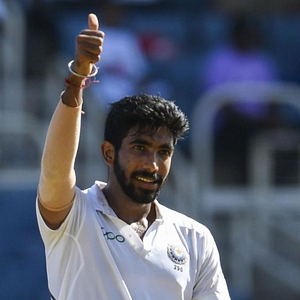 Bumrah had the opportunity to play his first T20 match against Maharashtra in the 2012–2013 Syed Mushtaq Ali Trophy. Whereas the Gujarati right-handed fast-medium bowler Bumrah received the match's man of the match award for his distinctive bowling motion. The Gujarat fast bowler then played Punjab in the championship match. Bowling with his trademark orthodox movement, he claimed three wickets for 14 runs, helping his team defeat Punjab and win the Syed Mushtaq Ali Trophy. Coach John Wright insisted that Bumrah be added to his team for the 2013 IPL after his outstanding performance.

Bumrah's outstanding talent was first noticed by coach John Wright, who then added him to the Mumbai Indians team. For the Pepsi IPL 2013 Main Mumbai Indians, Jasprit Bumrah participated in all two games, however, he concluded the year with three wickets for 32 runs against RCB. Bumrah then made his first-class cricket debut for Gujarat against Vidarbha in 2013–14. In that game, he grabbed more than seven wickets, making him the tournament's top wicket-taker overall.

Following their strong first-class cricket performance, Mumbai Indians decided to buy them back for the PEPSI IPL 2014 season. Since that time, Bumrah has played a crucial role for the Mumbai Indians. He has excelled for the Mumbai Indians in a number of games.

Jasprit Bumrah Debut Series In Indian Cricket Team
Bumrah was not included in the 2016 Indian cricket team that was captained by Mahendra Singh Dhoni and was touring Australia. However, when Mohammed Shami sustained an injury, later on, Bumrah was given the chance to join the Indian cricket team. He later toured Australia with the Indian Cricket Team.

Where he began playing cricket for his country against Australia at the Adelaide stadium. Bumrah bowled 3.3 overs in his debut game, recording three wickets for 23 runs and breaking the Australian batsmen's backs. Australian batsmen failed to react to Bumrah's precision yorkers and line-length balls during the entire series. Fast bowler Jasprit Bumrah became the tour's star bowler after Squad India made history by defeating the Australian team by 3.0 in the T20 series.

The Indian team's captain at the time, Mahendra Singh Dhoni, gave Bumrah high accolades and mentioned how he learned about the tour. Bumrah earned a spot in the Indian cricket team for the 2016 World T20 with this outstanding performance. Bumrah has had an incredibly successful bowling career thus far. Whether playing in international or IPL cricket, Bumrah has produced outstanding bowling performances.

Jasprit Bumrah Best Performances.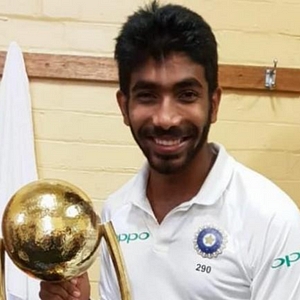 Jasprit Bumrah picked up two wickets and gave 20 runs in the second T20I match of England's 2016–17 tour of India in January 2017, winning Player of the Match for his efforts. Bumrah recorded the most wickets (15) of any fast bowler in a bilateral ODI series of five or fewer games during the 2017 Sri Lanka visit. Jasprit Bumrah was included in India's Test squad for their series against South Africa in November 2017.

On January 5th, 2018 at Newlands in Cape Town, Jasprit Bumrah played in his first Indian Test match against South Africa. Jasprit Bumrah took his first five-wicket haul in a Test match in the third match of the India Tour of South Africa in 2017–18, held in Johannesburg, with the stats of 5/54 from 18.5 overs. With career-best stats of 6/33 on Boxing Day of the 2018 India Tour of Australia, Bumrah made history by being the first Asian bowler to collect five-wicket hauls in Australia, England, and South Africa in the same year. A record for an Indian bowler in his first year of Test cricket, he concluded the year with 48 wickets.
He was selected by the ICC for both the World Test XI and ODI XI in recognition of his efforts in 2018. Jasprit Bumrah was included in India's team for the 2019 Cricket World Cup in April 2019. He was one of the five promising young players making their Cricket World Cup debuts, according to the International Cricket Council (ICC).

Jasprit Bumrah was chosen for the Indian team to compete in the ICC Men's T20 World Cup in 2021. He was one of just three fast bowlers in the starting lineup, along with Bhuvneshwar Kumar, a white-ball specialist, and Mohammed Shami.

Jasprit Bumrah was ranked as the best bowler in ODIs by the ICC on July 17, 2022.

Jasprit Bumrah Wickets and Stats (as of July 2022)
Jasprit Bumrah Controversies
Marco Jansen and Jasprit Bumrah get into a verbal duel in the middle of the pitch.
It all started when Jansen bowled a shortish delivery that clipped Bumrah in the shoulder during the 54th over of India's second session. After a few deliveries, the left-arm seamer again fell short and hit Bumrah in the shoulder, but the Indian pacer responded by brushing it off and displaying no symptoms of discomfort. Jansen was likely riled up by this and once bowled it short. Bumrah, who attempted an all-might swipe, utterly missed it. Bumrah and Jansen exchanged looks before they both grumbled something and charged at each other. Umpire Erasmus promptly calmed the situation down.

IPL 2014's Jasprit Bumrah vs. AB de Villiers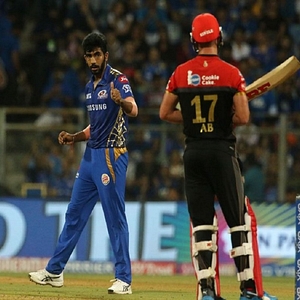 Jasprit Bumrah participated in one of the scuffles that occurred during the early stages of the lucrative Indian Premier League (IPL), which has seen its fair share of them.

Even before Bumrah developed into the bowler he is now, the incident occurred. When speaking on a 2017 episode of What The Duck, Bumrah admitted that he had insulted AB de Villiers after taking his wicket in the IPL.

The batter returned to the locker room without noticing his reaction, though. However, the drama did not end there. Bumrah faced a lot of backlash on social media for insulting a player of AB de Villiers' caliber after the game. The pacer continued by saying that he attempted to maintain his composure and disliked taunting opponents.

Jasprit Bumrah and Virat Kohli
After posting a recent photo of himself with captain Virat Kohli on his official Instagram account, Bumrah came under attack. Before the first Test match between India and the West Indies in Antigua began, the pair spent the day together at Jolly Beach. Before the grind of long-form cricket began, several members of the visiting team, including captain Kohli himself, uploaded photos from their day at the beach. However, Bumrah's photo received the most undeserved attention and received a lot of backlash from her supporters on social media. Bumrah's picture was deemed offensive by many admirers, and others criticized him for being careless in his social media sharing.

England Test series 2021: Jos Buttler versus Jasprit Bumrah
After the Anderson scandal, the drama continued, and while Bumrah was batting, he got into a fight with England wicketkeeper Jos Buttler. Umpire Richard Illingworth had to intervene to keep Bumrah calm. Buttler was another one among the close-in fieldsmen who had given the bowler a mouthful. However, the Indian bowler was impressed with his batting as he went on to hit an unbeaten 34 off 64 balls and India won that match by a massive margin of 151 runs. The English wicketkeeper-batsman was overheard saying something to Bumrah.

England Test series 2021: James Anderson vs. Jasprit Bumrah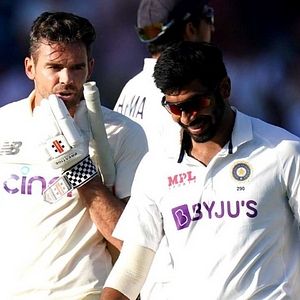 Jasprit Bumrah was never in the spotlight for inciting altercations after the IPL incident, but while on English soil, the rage is going to come out.

During India's visit to England in 2021's second Test, this incident occurred. James Anderson and Bumrah got into a heated argument in the middle of the game that lasted till India won by 151 runs. On Day 3, Bumrah bowled Anderson a few bouncers to get things started. Before finishing his over, the pacer had bowled a total of ten deliveries and four no-balls in the over. His initial bouncer struck Anderson in the helmet, prompting a concussion examination.

This did not please Anderson, who spoke briefly as a result. The conversations encouraged Bumrah to bat, and he and fellow spinner Mohammed Shami put together an 89-run partnership for the ninth wicket.

Jasprit Bumrah and Sunil Gavaskar
As you can see, I disagree with the idea of players taking breaks. In no way. Why ask for a break while competing for India when you don't take a break during the IPL? I disagree with that. You must compete for India. Don't bring up rest. In Twenty20 cricket, an innings only has 20 overs. Your body doesn't suffer in any way from that. I understand that test matches are physically and mentally taxing. But T20 cricket doesn't seem to have many issues, according to Gavaskar, who spoke to Sports Tak.

In the press conference held at the Oval following the game, Bumrah was reminded of that question, but he was hesitant to listen to the counsel. You must take care of your body and maintain your energy. You may need to sleep longer than your regular 8 hours on occasion, even for 9 or 10 hours. But this part of cricket is something that everyone who is playing professional cricket needs to understand, Bumrah said during the post-match news conference after the Oval ODI. But recovery is very crucial as fast bowling is a demanding job and takes its toll on the body, he added.

We are professional cricketers who had aspired to represent India, therefore we have no problems. As a result, we must put up our best effort; traveling is involved; the challenge is to stay alert and in charge of what is within our power to influence. Bumrah continued, I respect opinions but don't take them seriously. There, ain't so, straight and deadly as his yorkers!

Jasprit Bumrah's Net Worth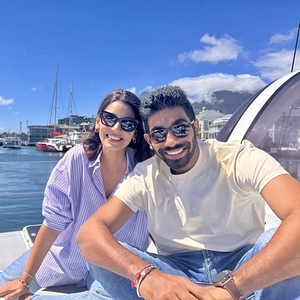 Mr. Jasprit Bumrah is thought to have a total net worth of $7 million, which is roughly equivalent to Rs. 55 crores in Indian Rupees (i.e. approx Fifty-Five Crore INR). Cricket was his primary source of income and wealth. Additionally, Mr. Jasprit Bumrah has a very high brand value and is widely regarded as the best player in the world. Additionally, he receives a sizable income from the Indian Premier League and several international and national cricket matches (IPL). He also pays a considerable sum of money to endorse numerous brands.

Jasprit Bumrah purchased a luxurious, custom home in Gujrat, India, in 2015. His home is currently worth three crore Indian rupees. He also owns a number of real estate properties across the nation.

Jasprit Bumrah's car collection is fairly modest. Jasprit Bumrah is the owner of several of the world's top premium vehicles. Jasprit Bumrah is the owner of the Mercedes Benz, Range Rover, and Nissan car companies.

Jasprit Bumrah Awards and Achievements
Jasprit Bumrah was selected by Cricbuzz for the tournament's IPL XI in 2017.
Jasprit Bumrah was named by ESPNCricinfo in the T20 XI for 2016 and 2017, and by Cricbuzz in 2017.
Jasprit Bumrah was named by the ICC to the World Test XI for 2018.
Jasprit Bumrah was named by the ICC to the World ODI XI for 2018.
Jasprit Bumrah was included in the ICC's Team of the Tournament
Jasprit Bumrah Records
Jasprit Bumrah is the only fast bowler in a bilateral ODI series of five or fewer games had taken the most wickets (15 v SL).
In the same year, he became the first Asian bowler to take five wickets in an innings of a Test in South Africa, England, and Australia.
India's second-fastest player to 100 ODI wickets.
Only three Indians have scored a hat trick in Test matches.
Did you know these interesting facts about Jasprit Bumrah?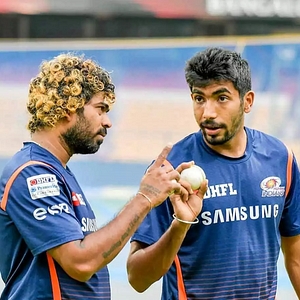 Jasprit was capable of deploying bouncers, yorkers, slow balls, and other bowling styles, but he lacked maturity in how he applied them. Lasith Malinga, the captain of the Mumbai Indians, taught him how to use each one. Bumrah's development as a promising bowler was aided by the veteran's mentoring.
He was named find of the tour by Dhoni.
Bumrah's performance in Australia impressed MS
Dhoni
, who referred to him as the tour's discovery. The youthful player quickly cemented his position in the Indian team. He is currently India's authority on death overs.
Dhokla and Amitabh Bachchan
Bumrah's favorite actor is the great Amitabh Bachchan of Bollywood. He likes Dhokla, one of the most well-known Gujarati meals, nevertheless.
Wished to relocate to Canada.
Bumrah, like other kids, aspired to move to Canada, but at the age of 14, he discovered his passion for sports and put a lot of effort into being better at it.
Social Media
Frequently Asked Questions