Ira Khan | Movies Biography Family Boyfriends Net Worth Age

Madonna Colin Farro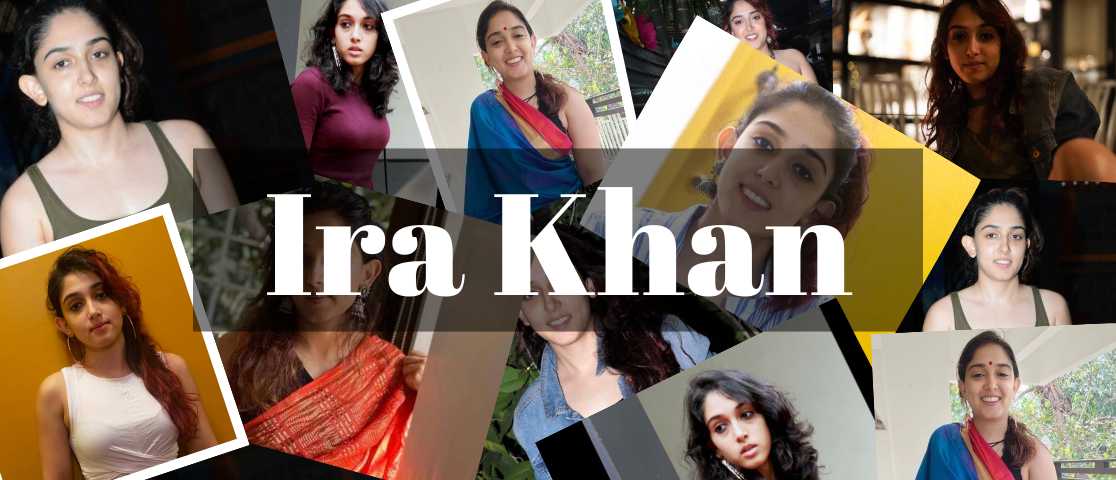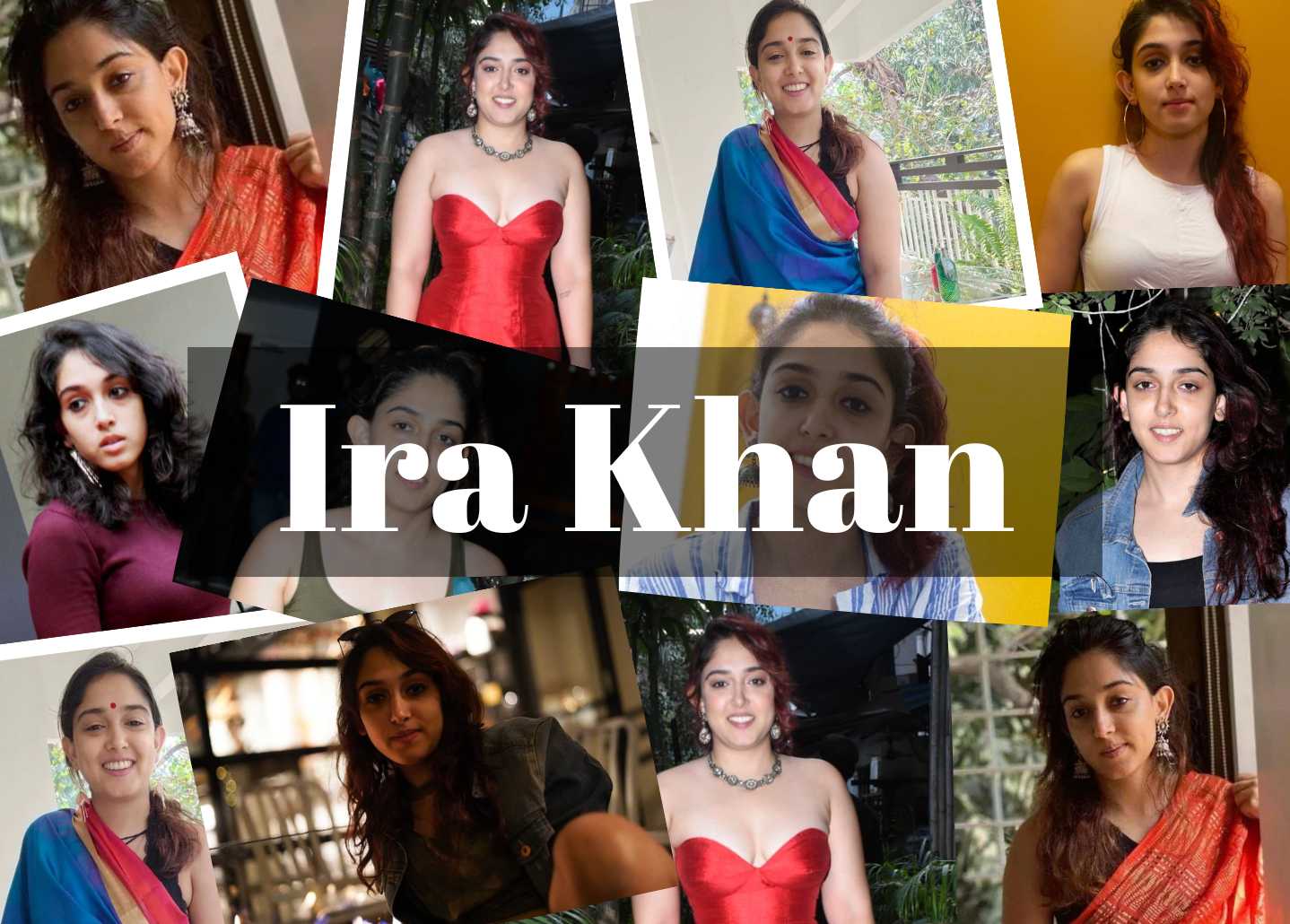 Ira Khan is B-Town's upcoming hit because of her recent engagement with Celebrity Trainer Nupur Shikhare. We know Ira Khan as the daughter of Bollywood celebrity Aamir Khan, her mother Reena Dutta was the former wife of the Bollywood Celebrity. She is beautiful and highly talented in direction and music.
Ira Khan's Age and Ira Khan's Biography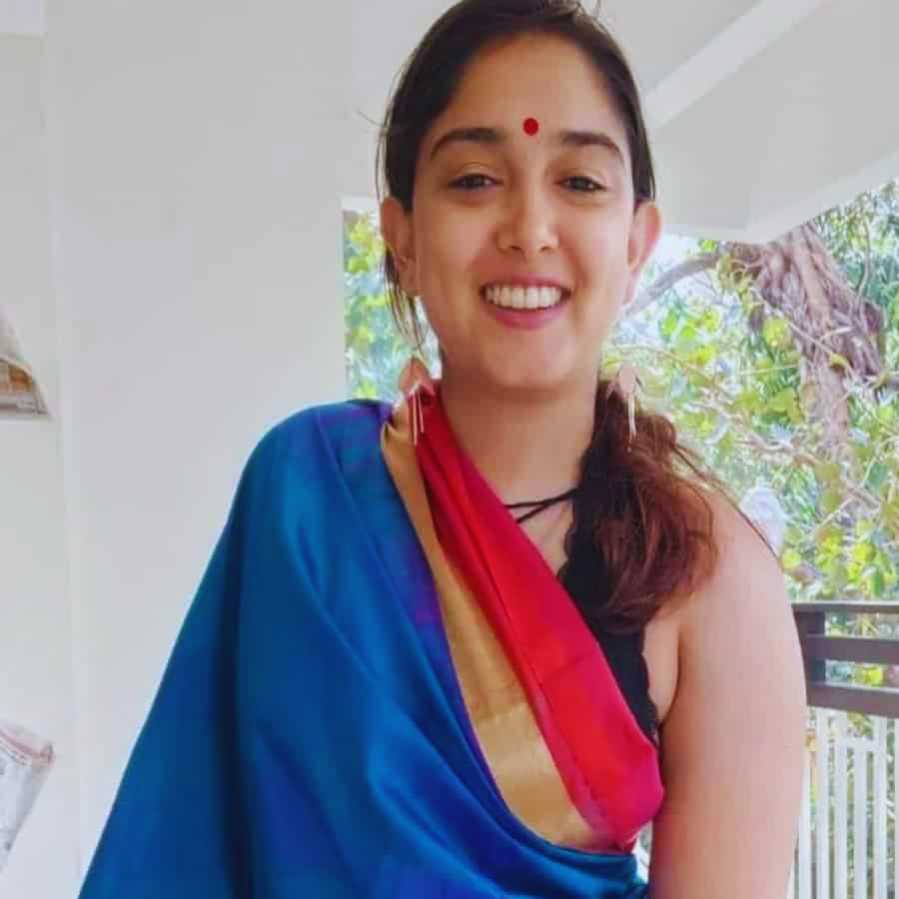 Ira Khan is an Indian film and theatre director and the child of Aamir Khan, a well-known actor in Bollywood, and actress Reena Dutta. Ira Khan was born in Mumbai, Maharashtra, on Thursday, May 8, 1997. Ira Khan is 25 years of age. Ira Khan's horoscope is a Taurus.Ira Khan is an Indian film and theatre director and the child of Aamir Khan, a well-known actor in Bollywood, and actress Reena Dutta.

Ira Khan is B-Town's upcoming hit and a successful Entrepreneur. She is known for her philanthropy, celebrity background, and Social media star. Ira Khan is the daughter Mr Perfectionist Aamir Khan and stepmother Kiran Rao. She was born with a different career agenda and did not follow in her father's footsteps by debuting in Bollywood.
Ira decided to grow up and earn money through direction, film production, and social activities. The funds collected are donated to charitable organizations and trusts. Her father, Aamir Khan, has been very supportive of her decision.

Claim Your FREE Celebrity Shoutout
✕
Claim Now!
Ira Khan's Family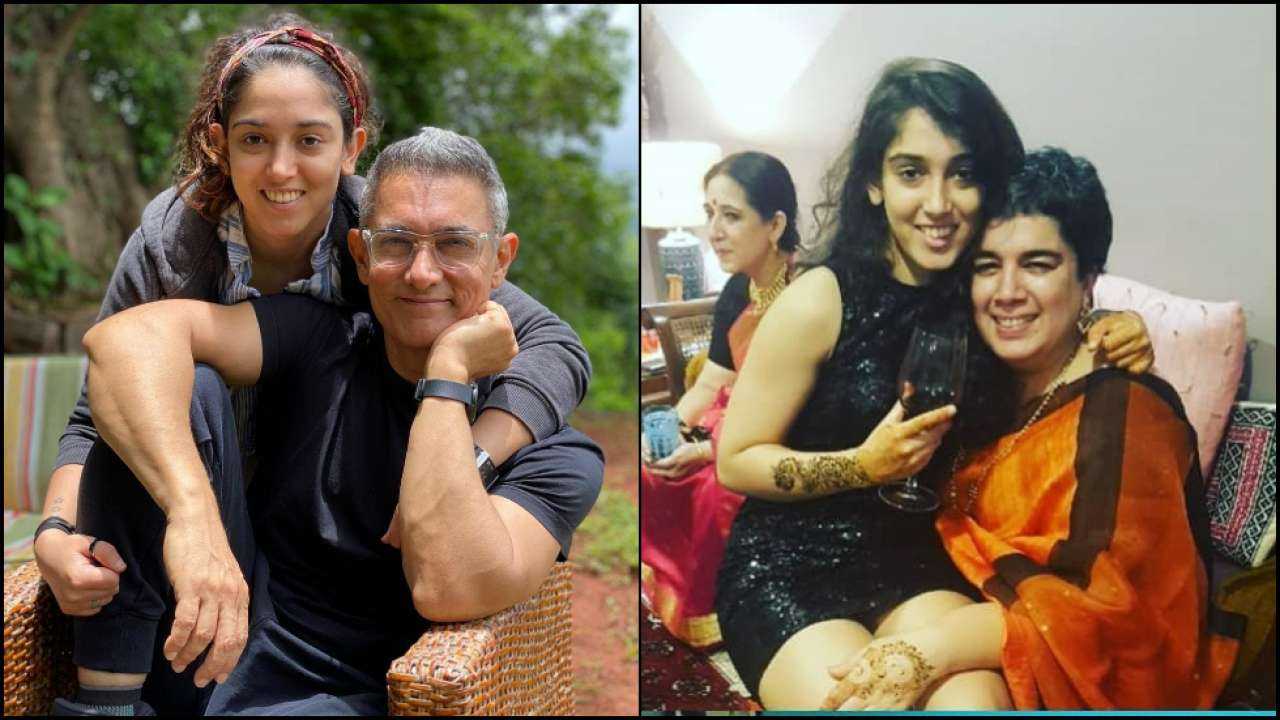 Ira was born in Mumbai on May 8, 1997. Her mother, Reena Dutta, is an actress, while her father, Aamir Khan, is well-known in Bollywood. When she was five years old, her parents separated. She has a close relationship with her younger brother, Junaid Khan, who she grew up with as a child.

Aamir Khan, the father of Ira Khan, is a well-known Hindi-language actor, director, and producer from India. Reena Dutta, her mother, is a former actress who is now a producer. Junaid Khan, Ira Khan's brother, is also an actor.

Talk To Similar Celebrities
Ira Khan's Education
She received her early schooling at Lilavatibai Podar High School, from 2005 to 2014 and thereafter completed her education at Dhirubhai Ambani International School. She enrolled in the two-year IB Diploma Programme at B.D. Somani International School, Mumbai, in 2014.

She briefly registered at University College Utrecht in the Netherlands in 2016 to work toward a bachelor's degree, she then moved to America for higher studies. She has always excelled academically and has a passion for music. She received lessons from well-known musician Tam Sampath since she aspired to be a musician.

Ira Khan's Boyfriend and Relationship
Mishaal Kirpalani (2018-2020)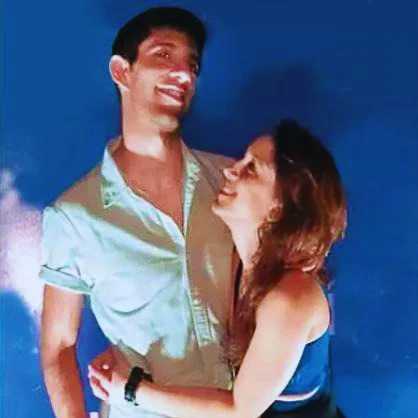 Ira Khan had a relationship with Indian singer and composer Mishaal Kirpalani until 2020. When a fan questioned Ira on her Instagram, Are you seeing anyone? she named Mishaal in the question, which became the first significant news about their relationship in mid-2019.

According to sources close to the couple, Ira and Mishaal's relationship had reached a snag, and they had stopped seeing each other. Ira's commitment to her career impacted her personal life, so they decided to take separate from one another.

Ira Khan's Engagement with Nupur Shikhare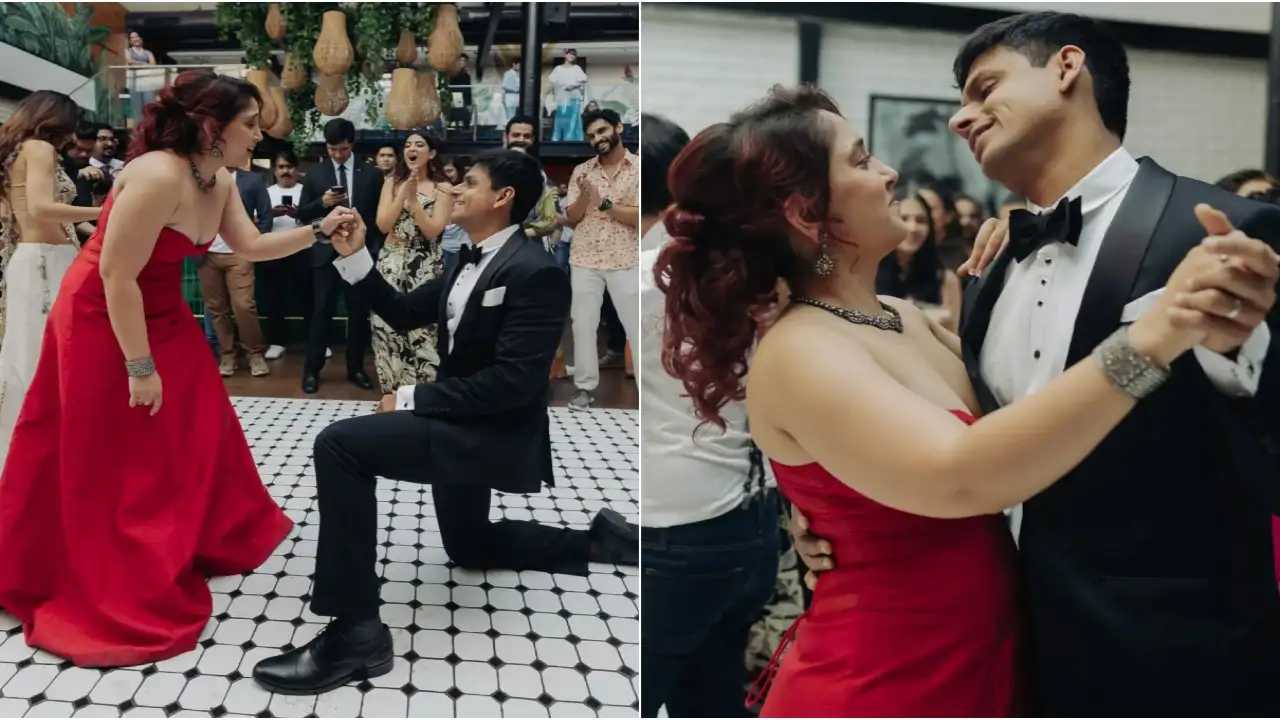 Since 2008, the Former Miss Universe Sushmita Sen has been trained by Indian celebrity fitness trainer and consultant Nupur Shikhare. He specialises in callisthenics and movements. He gained notoriety in 2020 when he began dating Bollywood icon Aamir Khan's daughter who was also present at Ira Khan's engagement.

On 18th November 2022, Ira Khan was competing in the Ironman championship in Emilia-Romagna, Italy when Nupur got down on one knee and proposed.

Ira Khan's Struggles
Ira Khan, the daughter of Bollywood actor Aamir Khan, revealed on Sunday that she was sexually molested at 14 by a person who knew her and her family.

She shared her struggle with depression on Instagram, explaining in the 10-minute video how, despite having all the privileges, she tried to discover the causes of her problem.

Ira shared personal experiences like being sexually exploited by a known individual when she was 14 years old, coping with a terrifying illness at age 6, and her parent's divorce, among other difficulties.

Ira Khan's Career Timeline
Ira Khan's Controversies
For posing a vulgar photograph with her father (2018)
Ira Khan received criticism in 2018 for a photo with her father, Aamir Khan, and her expressing a fun spirit while spending time with their family. Netizens slammed Aamir and Ira by posting numerous vulgar comments after deeming the photo indecent.

Trolled For Dancing with Her Boyfriend (2019)
Ira Khan shared a video of herself dancing and cuddling with her partner Mishaal Kirpalani in June 2020 on her Instagram page. While many people were impressed by how adorable the couple was, Ira was targeted by traditionalists and conservative Islamists who thought she was insulting her faith because her actions didn't fit the mould of the ideal Muslima.
Ira Khan's Birthday(2022)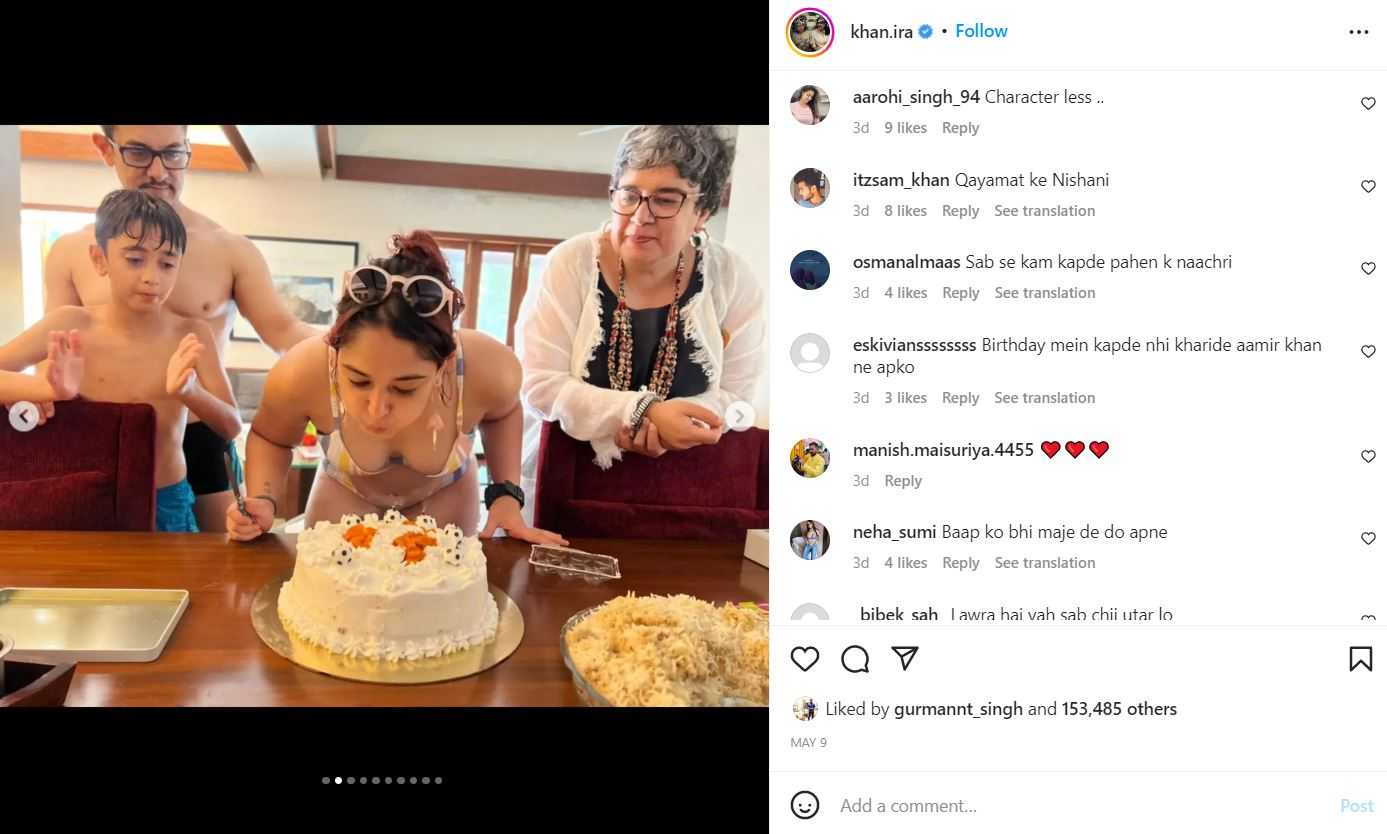 Ira Khan hosted a pool party in 2022 to celebrate her birthday when she turned 25. Family members Aamir Khan, Kiran Rao, Reena Dutta, and her fiancé Nupur Shikhare attended.

She displayed a two-piece bikini in photos from her birthday pool party that she shared on Instagram. Following that, hateful remarks humiliating Ira for wearing a bikini in front of her father began to pile in the comment section of her pictures.
Ira Khan's Net Worth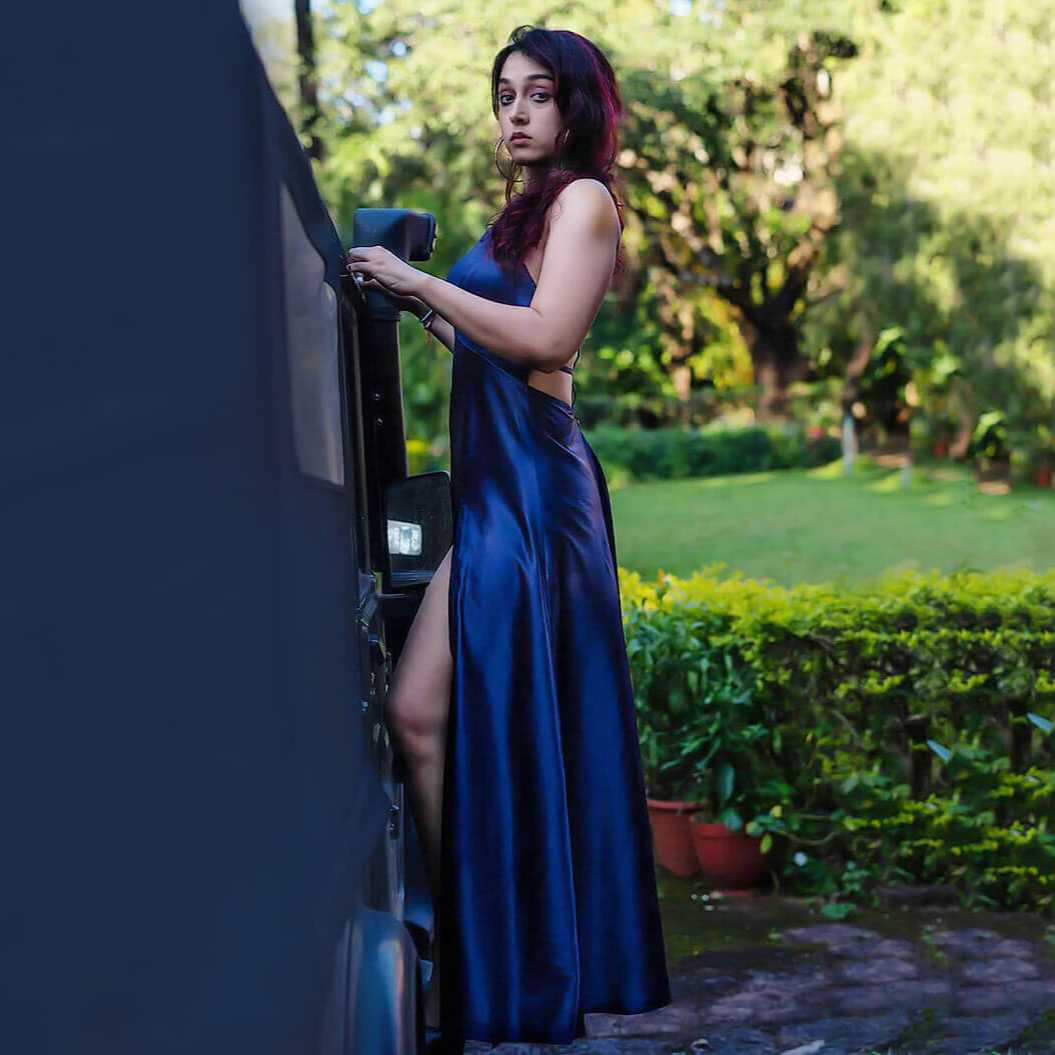 Ira Khan doesn't require an introduction; she hails from a superstar family with a strong reputation.

She is the child of Aamir Khan and Reena Dutta, his first wife. Ira Khan's net worth is estimated to be $1 million(81 crores). Ira has an impressive collection of cars.

The Aamir Khan family's child, Ira, drives a Mercedes Benz and an Audi Q7. She supports and makes personal donations to numerous NGOs while working as a philanthropist.
7 Interesting Facts of Ira Khan!
At the age of six, Ira Khan was diagnosed with tuberculosis.
In an interview, she revealed, I've always felt more comfortable and enthusiastic about working off-stage or behind the camera rather than [being] in front of it. I've never felt the inclination to act except if it were in an action film, so I get to learn all the cool stunts. Then again… I can just learn how to do the stunts without a film to work on.
Ira Khan Admires actor, Ranbir Kapoor; she prefers her Italian cuisine; her favourite vacation spot is Moscow, and her favourite movie is DDLJ (Dilwale Dulhania Le Jayenge).
Ira and Sara Tendulkar are close friends and Ira has a great bond with the actress Fatima Sana Sheikh (Dangal)
She is philanthropic and works for numerous NGOs that support various causes. Additionally, she organized a football game in Colaba, Mumbai, and donated all proceeds to an NGO that helps stray animals.
She loves watching all of the IPL matches with the Mumbai Indians. She enjoys spending time with her family, particularly her father.
Ira Khan adores Cats.
Social Media
Frequently Asked Questions