Drashti Dhami Age Shows Husband Instagram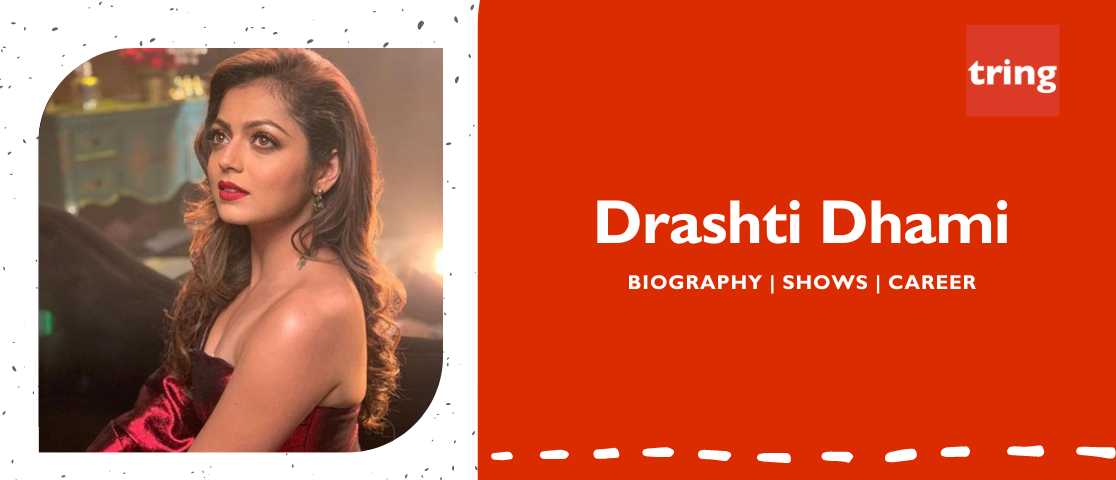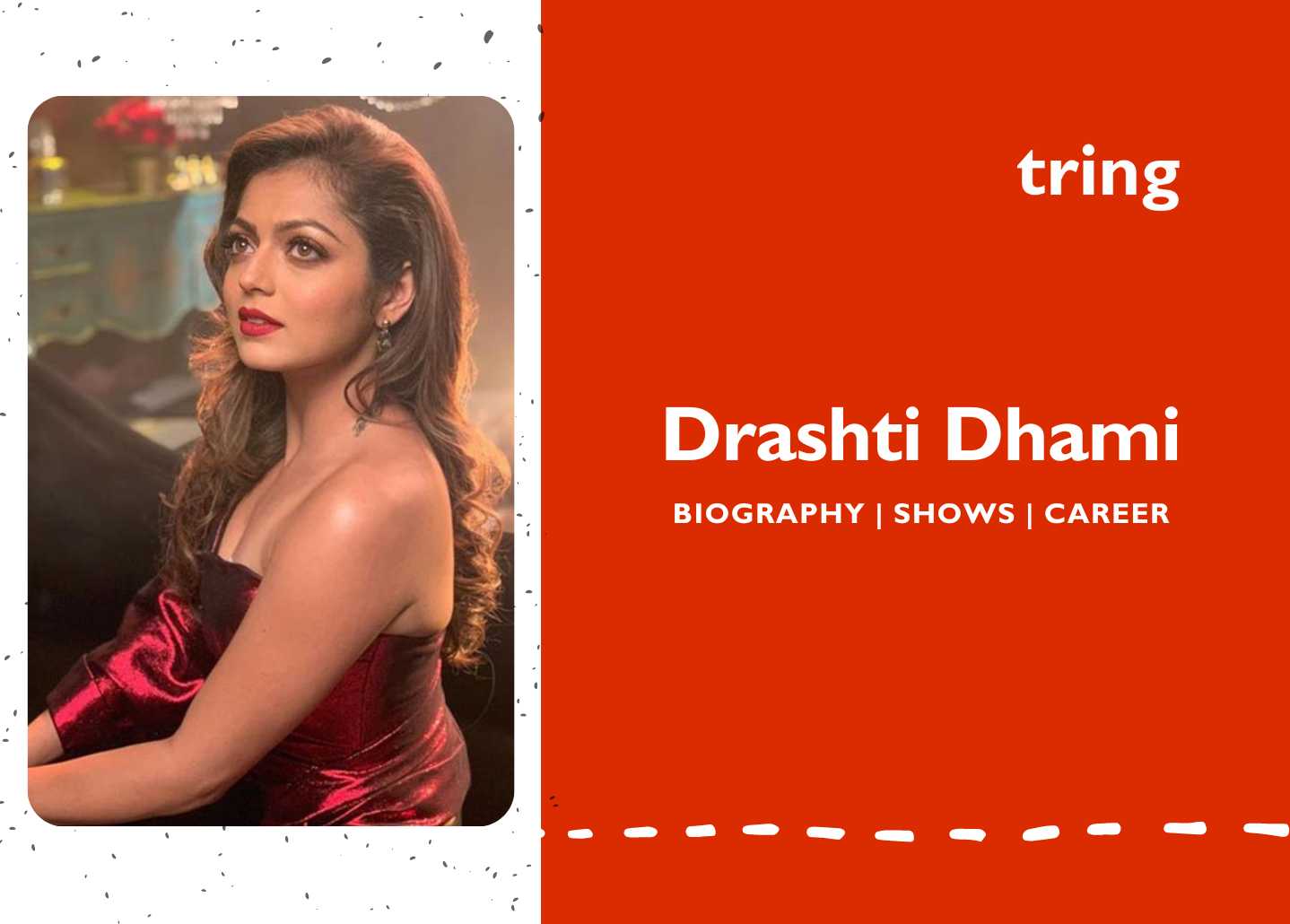 Drashti Dhami's Biography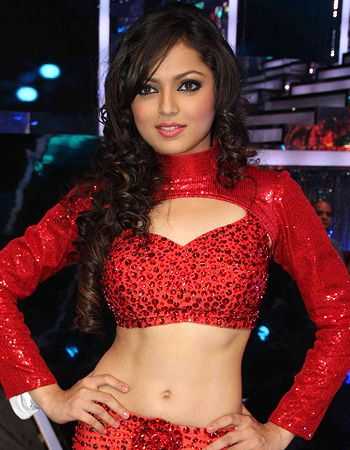 Drashti Dhami is an Indian actress. The height of Drashti Dhami is 5.5 feet. Drashti Dhami's birthplace is Mumbai, India.

Drashti Khemka Dhami, an Indian actress, model, and dancer, was born on January 10, 1985. She is one of the most well-known Hindi television actresses, having appeared in a number of popular programs including Silsila Badalte Rishton Ka, Geet, Madhubala, Ek Tha Raja Ek Thi Rani, and Dill Mill Gayye.

She competed in Jhalak Dikhhla Jaa 6 in 2013 alongside choreographer Salman Yusuff Khan and won. The Empire (2021) and Duranga are two web programmes that Dhami has produced.

Drashti Dhami's Age
Drashti Dhami was born on 10 January 1985. Drashti Dhami's age is 37 years as of 2022. Drashti Dhami's zodiac sign is Capricorn.

Drashti Dhami's Family
Drashti Dhami's father's name is not known. Drashti Dhami's mother's name is not known. Drashti Dhami's brother's name is Jaysheel Dhami.

Drashti Dhami's Education
Drashti Dhami's school is Mary Immaculate Girl's High School Borivali, Mumbai. Her college is Mithibai College, Mumbai. Drashti Dhami's is Degree in Sociology.

Drashti Dhami's Boyfriend
There are no boyfriends as of 2022.

Drashti Dhami's Husband
Drashti Dhami's Husband is Neeraj Khemka as of 2022.

The actress kept her private affairs secret. Even though Drashti had been in a committed and loving relationship with Neeraj for approximately 6 years, she never publicly discussed their union. She even made a point of stating that she is unmarried and genuinely content in her own place. She claimed that because of her busy schedule, she doesn't have time for romantic connections or dating. The stunning actress was connected to Gurmeet Choudhary, her Geet - Hui Sabse Paray co-star. She refuted all of these rumours, however, and showed her resentment at those who were making up such untrue rumours about her love life.

Before genuinely breaking the ice, Drashti pretended to be single and content for a very long period. When she was a contestant on the dancing reality series Jhalak Dikhhla Jaa, the Pyaar Ka Izhaar took place. Yes, it was there that the actress finally made her love known to the world and made it clear she was seeing Neeraj. The couple had already started sharing photos of their quality time together and partying on social media before she publicly announced her love. Additionally, images of the pair having fun together and bonding frequently appear on social networking sites.

Drashti and Neeraj's relationship saw numerous highs and lows, just like any other couple. They had also experienced some difficulties in their relationship, and it appeared like they were about to break up. Yes, it appeared that the pair would split up and proceed on their own, but nothing of the sort occurred, and they endured. Additionally, rumours abounded that the pair kept delaying their upcoming nuptials because Drashti's work obligations caused problems in their idyllic love nest.

Drashti and Neeraj wed in a picturesque ceremony in Mumbai, shattering all rumours and speculations. On February 21, 2015, the pair exchanged vows in a conventional Hindu ceremony. The who's who of Tellyville attended their lavish Indian wedding.

The newly married couple held a lavish reception party at the wedding location itself shortly after exchanging vows. And once more, all of her friends and other actors added the tadka to the celebration. Later, the couple departed for Bali for their honeymoon.

Drashti Dhami's Career
Drashti Dhami's First Show Dill Mill Gayye (2007)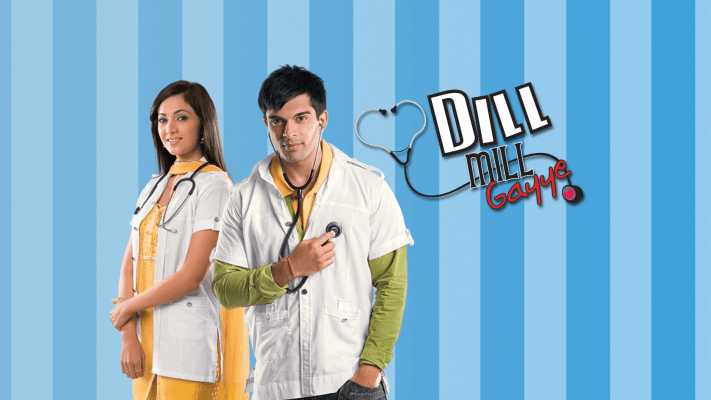 The Indian medical drama television series Dill Mill Gayye, which aired on Star One from 20 August 2007 to 29 October 2010. It was a follow-up to Sanjivani - A Medical Boon on Star Plus. Digital copies of the show are accessible on Disney+ Hotstar.

The show centers on a new generation of medical interns, with the love triangle between Dr. Riddhima Gupta, played by Jennifer Winget, and Dr. Armaan Malik, played by Karan Singh Grover. Shilpa Anand had originally played Dr. Riddhima Gupta, but she was later replaced by Sukirti Kandpal and then by Jennifer Winget.

Drashti Dhami's Show Geet – Hui Sabse Parayi (2010)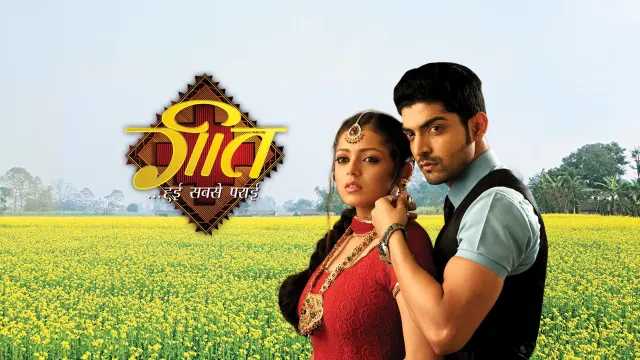 An Indian soap opera called Geet - Hui Sabse Parayi made its television debut on STAR One on April 5, 2010. It is the company's first television series. The programme came to an end on December 14, 2011, and Life OK took its place.

The story centres on Geet, a woman from a tiny town, and how she overcomes all the obstacles in her path with the unwavering backing of business magnate Maan Singh Khurana.

Drashti Dhami's Show Madhubala (2012)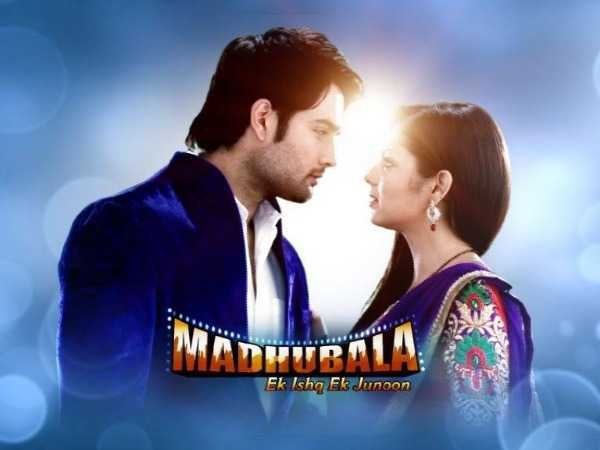 An Indian television series called Madhubala - Ek Ishq Ek Junoon debuted on May 28, 2012,and continued till August 9, 2014. It was created to commemorate 100 years of Indian film and aired on Colors TV every night from Monday through Friday (and later on Saturday).


Madhubala Madhu Choudhary was born on a movie set and now works as a beauty parlor employee; other members of her family are aspiring Mumbai film industry, junior actors. She defends Mukund in a hit-and-run case against Bollywood actor Rishabh Kundra RK, who is imprisoned. After making Madhu a proposal, they became engaged.

Drashti Dhami's Show Jhalak Dikhhla Jaa 6 (2013)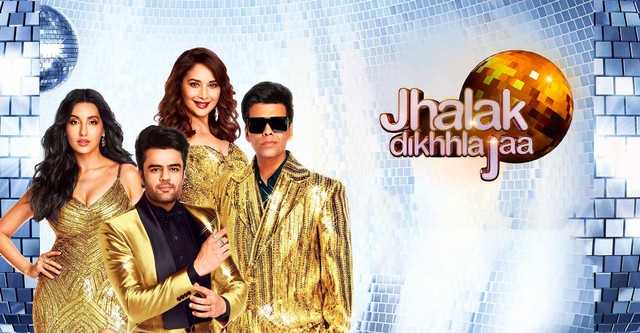 The sixth season of the dance reality programme Jhalak Dikhhla Jaa is referred to as Jhalak Dikhhla Jaa 6. On Colors, it debuted on June 1st, 2013. Kapil Sharma and Manish Paul served as the season's hosts. The three judges were Remo D'Souza, Madhuri Dixit, and Karan Johar. The grand finale was held on September 14, 2013, when Drashti Dhami and Salman Yusuff Khan were declared the victors, with Lauren Gottlieb and Punit Pathak coming in second.

Drashti Dhami's Show The Empire (2021)
Based on Alex Rutherford's Empire of the Moghul novel series for Disney+ Hotstar, Nikkhil Advani and Mitakshara Kumar's period drama streaming television series The Empire was developed. On August 27, 2021, Disney+ Hotstar aired the series' debut.

The first season of the show premiered to generally positive reviews, with compliments for the graphics, settings, costumes, and acting of the main cast, as well as criticism for several scenes with inadequate VFX. Shabana Azmi's portrayal of San Dawlat received particularly positive reviews.

Beginning with Babur, the series explores the rise and fall of the Mughal Empire. After the passing of his father, Umar Sheikh, the young prince Babur has anointed emperor at Farghana at a young age. His grandma Aisan Daulat Begum serves as his major moral authority. He launches his effort to conquer North India by forcing his courtiers to endure difficulties, betrayals, and conflicts. After being vanquished by Muhammad Shaybani Khan, Khanzada, his older sister, was forced to wed Shaybani in exchange for their lives. She then develops feelings for Shaybani, but in the end she decides to cheat on him and chooses to live with her brother instead of him.

The Mughal Dynasty is then established after Ibrahim Lodi is defeated by Babur at the Battle of Panipat in Hindustan. Babur finally chooses Humayun as his heir as his wives fight over who would inherit the kingdom

Drashti Dhami's Upcoming Shows
There are no upcoming shows as of 2022.

Drashti Dhami Career Timeline
Drashti Dhami Controversy
Drashti Dhami Jhalak Dikhhla Jaa Controversy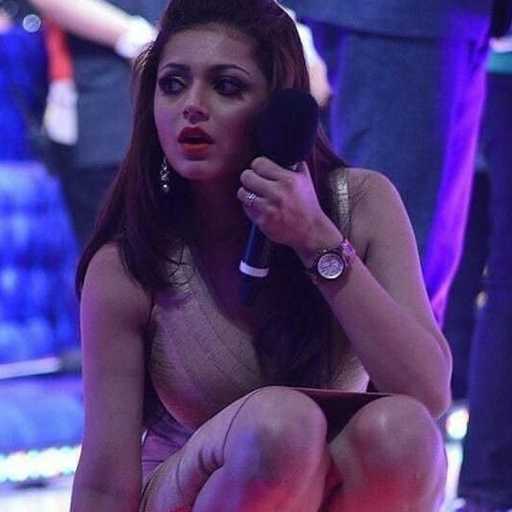 At the time, Madhubala Ek Ishq Ek Junoon had the highest ratings on Indian television, making Drashti Dhami the undisputed queen. In the hopes that she would replicate the success of her daily dramas on the reality show platform, the actress agreed to host the iconic dance reality series Jhalak Dikhhla Jaa.

It was initially unbelievable to learn that she had been fired from the show. However, it appears that there was a compelling basis for the choice. The source said that the producers thought the actress lacked spontaneity and lacked connection with her co-host Ranvir Shorey. In addition, there were rumours that she would need a lot of preparation time, which would delay the filming.

Link up with Co star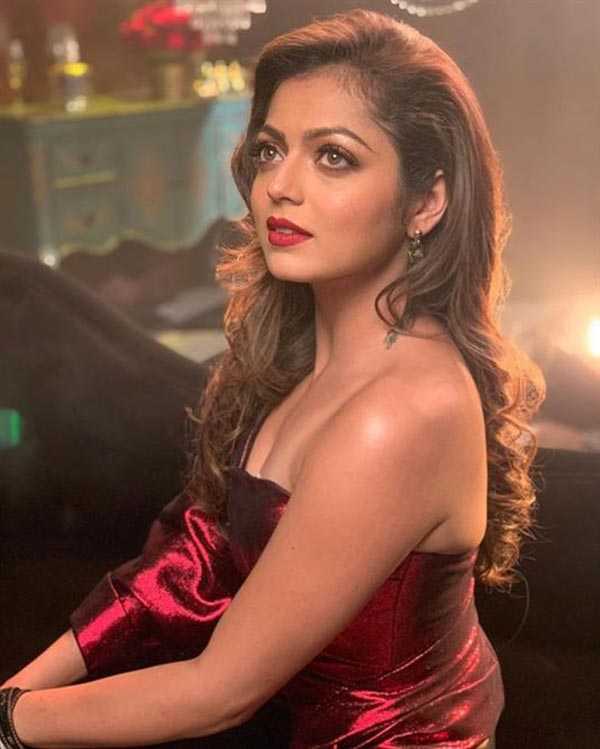 While Drashti received criticism for her Jhalak Dikhhla Jaa co-host Ranvir Shorey's lack of chemistry, Gurmeet Choudhary and Drashti were the talk of the 2010–2011 media. On the sets, the two seemed to get along well, which sparked rumours about a relationship between them.

They were so close that Gurmeet's wife Debina had to give her husband an ultimatum. At the time, Drashti dispelled the rumour, saying: It's pretty offensive. After a year, I meet someone who has gone on to say we are dating. Are you sure I have all this time? I don't have time because I am so busy with my life.

I'm extremely content to remain single. Because we are from the same channel, I sat with him at the Gold Awards when I actually did meet him. I vow by God that whoever wrote the news deserves to be castrated and will burn in hell. I don't think I need somebody fresh in my life right now, she had previously told TOI.
Drashti Dhami said she would never like to work with Madhubala co-star Vivian Dsena
Drashti admitted that Vivian is one co-star with whom she would never want to work again on Ira Dubey's chat show A Table for Two, where she made an appearance alongside her BFF Nakuul Mehta. According to sources, despite the two's on-screen chemistry lighting up the screen, Vivian's conceit and Drashti's ego prevented them from getting along off-screen.

Drasti Dhami created a scene on the sets of Ek Tha Raja Ek Thi Rani
Drashti, who is well-known for throwing rage tantrums in the TV industry, once failed to take the microphone out after giving the go-ahead for a scene, and it wasn't until she had been chatting on her phone for a while that she realised her error. But according to reports, the actress made a big disturbance and yelled at the sound engineer, threatening to abandon the film, rather than discreetly taking off her microphone and going about her business. It's claimed that she didn't stop until she forced him to apologise.

Drashti Dhami's Net worth
The Net worth of Drashti Dhami is Rs. 8 Crores or 1 Million Dollars. Drashti Dhami is a well-known movie actress with a net worth of 1 Million Dollars, according to Wikipedia, Forbes, IMDb, and several online publications. She carges almost 1 lakh rupees per episode.

Drashti Dhami's Awards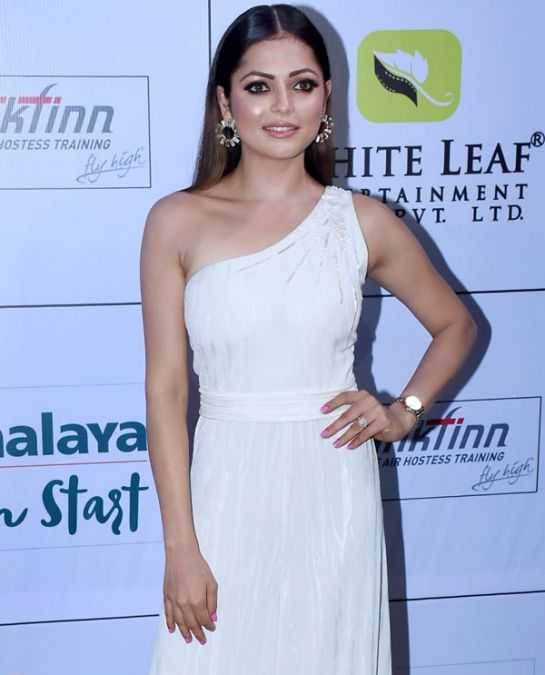 Gold Awards 2011 - Most Celebrated Jodi (With Gurmeet Choudhary) for Geet - Hui Sabse Parayi - Won
Indian Telly Awards 2012 - Best Onscreen Couple (With Gurmeet Choudhary) for Geet - Hui Sabse Parayi - Nominated
Indian Telly Awards 2013 - Best Actress in a Lead Role for Madhubala - Ek Ishq Ek Junoon - Nominated
Indian Telly Awards 2013 - Best Jodi (With Vivian Dsena) for Madhubala - Ek Ishq Ek Junoon - Won
BIG Star Entertainment Awards 2013 - BIG Star Most Entertaining Television Actor - Female for Madhubala - Ek Ishq Ek Junoon - Nominated
Star Guild Awards 2014 - Best Actress in a Drama Series for Madhubala - Ek Ishq Ek Junoon - Won
Gold Awards 2014 - Best Actress (Critics) for Madhubala - Ek Ishq Ek Junoon - Won
Indian Telly Awards 2014 - Best Actress in a Leading Role for Madhubala - Ek Ishq Ek Junoon - Nominated
Indian Telly Awards 2014 - Best Onscreen Jodi (With Vivian Dsena) for Madhubala - Ek Ishq Ek Junoon - Nominated
Indian Television Academy Awards 2018 - Best Actress (Popular) for Silsila Badalte Rishton Ka - Nominated
Indian 2021 - Best Actress for The Empire - Won
Television Academy Awards 2021 - (Web) for The Empire - Won
Zee rishtey Awards 2022 - Best female actor for Duranga - Won
11 Interesting Facts about Drashti Dhami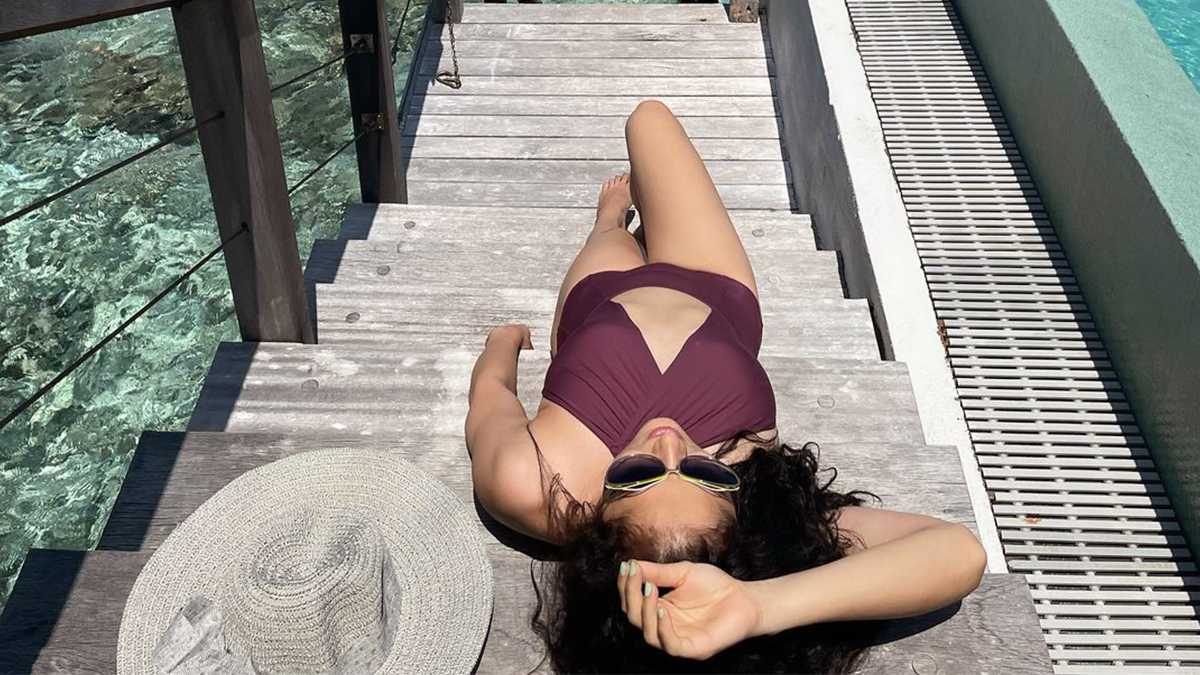 Drashti was raised in a Gujarati home.
Before working in the television sector, she was a well-known figure in the world of advertising.
She first appeared in a number of music videos, including Nachle Soniyo Tu, Teri Meri Nazar Ki Dori, Humko Aaj Kal Hai, Saiyaan Dil Mein Aana Re, and Teri Meri Nazar.
In support of the Save Our Planet programme, she was named the brand ambassador for Hindustan Tin Works Ltd. in 2011.
She was the Jhalak Dikkhla Jaa 6 champion and even had a brief stint teaching dance.
Was was ranked #12 on Eastern Eye's list of the sexiest Asian women in the world in 2012, and she once placed third behind Priyanka Chopra and Katrina Kaif but ahead of Deepika Padukone.
Sanaya Irani and Karan Johar, two TV personalities she is friends with
She is related to TV actors Karan V Grover and Suhasi Dhami, the latter of whom is her sister-in-law.
She turned down a part in Rohit Shetty's Singham Returns (2014) due to a lack of available dates.
In real life, she is seen wearing glasses.
She represents the MATRIX brand SoColor as its brand ambassador.
Profile Summary
Social Media
Frequently Asked Questions