Adah Sharma | Biography, Movie, The Kerala Story Controversy

Faraz Shaikh
Adah Sharma's Biography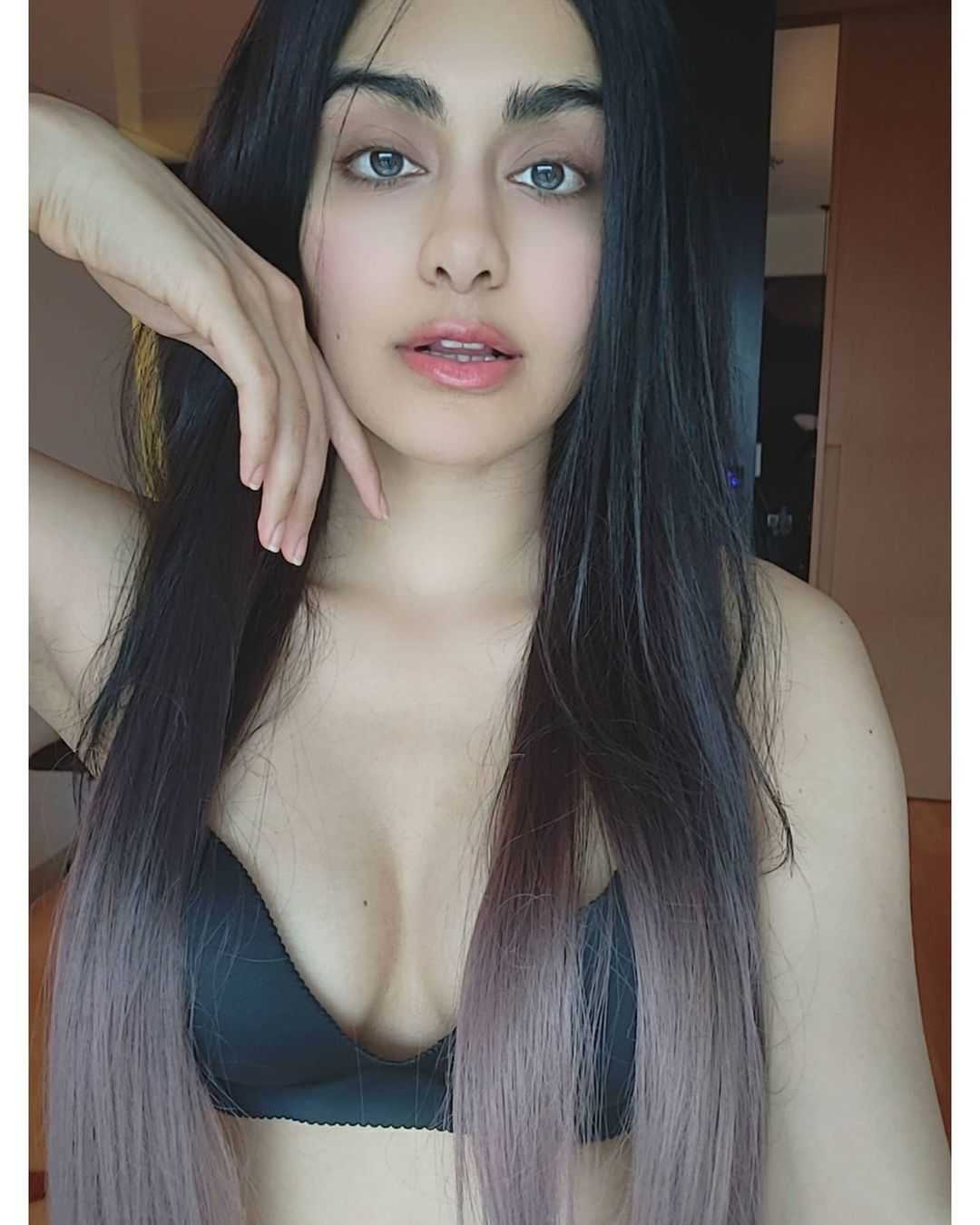 Adah Sharma is an Indian actress who primarily works in Hindi and Telugu films. After completing her education, Sharma made her acting debut in the 2008 Hindi language horror film 1920, which was a box office success. Her performance as a possessed woman in the film was critically acclaimed, and she was nominated for a Filmfare Award for Best Female Debut.

In 2014, Adah Sharma's adayein was noticed in the film Hasee Toh Phasee. Her sexiness and sheer screen presence immediately drew attention to her. Adah also demonstrated her talent by portraying a vulnerable character and allowing the audience to sympathize with her. She left a lasting impression on the hearts and minds of the audience.

Adah Sharma was born on 11th May 1992. Adah Sharma was born in Palakkad, Kerala, and raised in Mumbai, Maharashtra, India. Adah Sharma's age is 30 years as of 2022. Adah Sharma's zodiac sign is Taurus. Adah Sharma's father was a captain in the merchant navy and her mother is a classical dancer.
Claim Your FREE Celebrity Shoutout
✕
Claim Now!
Adah Sharma Family
Adah Sharma's father's name is S.L Sharma. S.L Sharma was a merchant navy officer. Adah Sharma's mother is Sheila Sharma. Sheila Sharma is a classical dancer and yoga instructor. Adah Sharma was born in Palakkad, Kerala, and raised in Mumbai, Maharashtra. Adah, in addition to being an actress, is a gymnast and kathak graduate of Auxilium Convent High School in Pali Hill, Bandra, Mumbai.
Talk To Similar Celebrities
Adah Sharma's Education
Adah Sharma did her schooling at Auxilium Covent High School. Adah Sharma decided she wanted to be an actress when she was in tenth grade. Adah Sharma wanted to drop out of school, but her parents insisted that she finish her education. Adah Sharma stopped studying after finishing her twelfth grade.
Adah Sharma Boyfriend and Relationships
Adah Sharma is very private about her personal life, to the point where few people know who she is seeing.
Adah Sharma and Vidyut Jammwal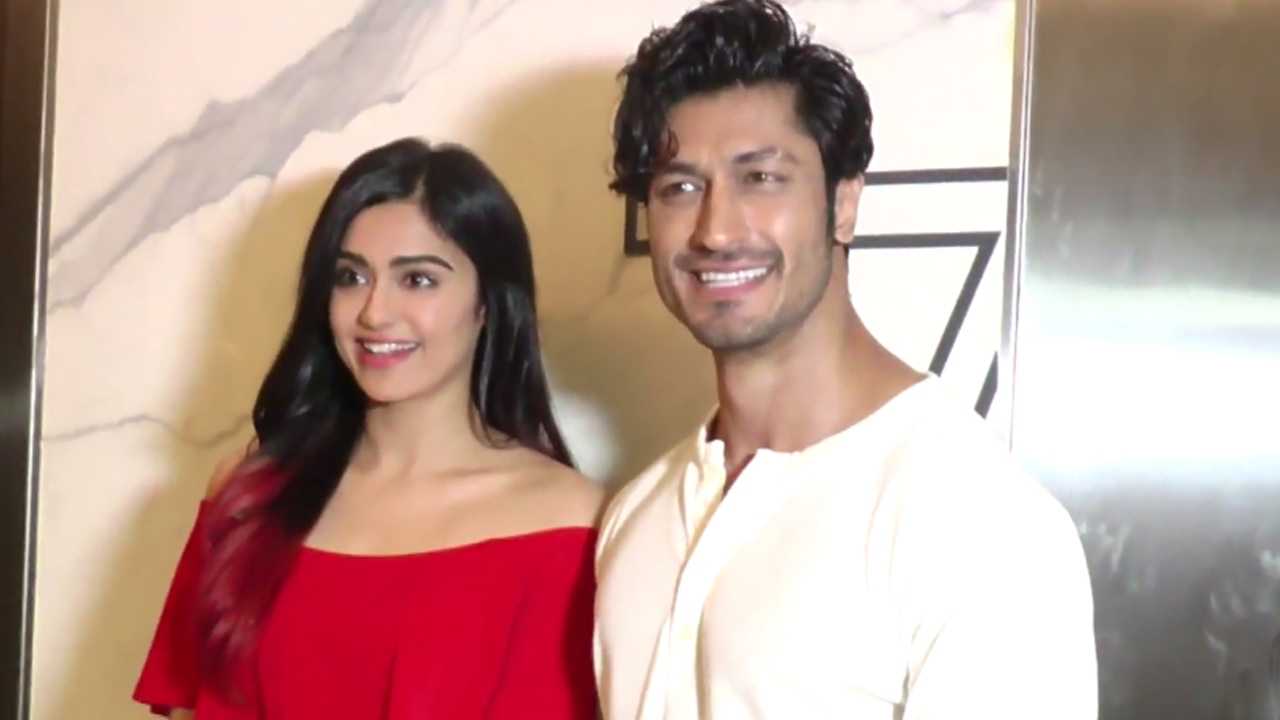 Vidyut Jammwal and Adah Sharma have been rumoured to be dating for quite some time, and the actor has recently opened up about their relationship in the media. According to Vidyut Jammwal, he and Commando 3 co-star Adah Sharma are best friends. During a Q&A session, he was asked, 'Are you and Adah just friends?' 'Just friends?' responded the actor. Not at all... We are brave, kind, intuitive, focused, grateful, open-minded, modest, considerate, sharing, happy, calm, and best friends.'
Adah Sharma's Career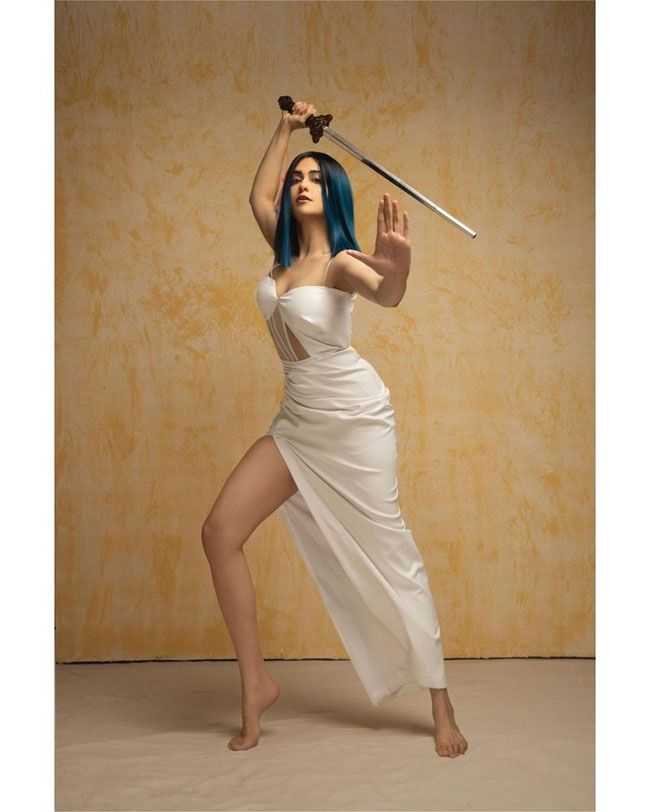 Adah Sharma made her debut in Hindi film with the horror film 1920. Adah received a Filmfare nomination for Best Female Debut for her portrayal of the possessed woman Lisa Singh Rathod.

Following that, she appeared in Girish Dhamija's Phhir (2011), Jyotin Goel's Hum Hai Raahi Car Ke (2013), and Vinil Mathew's Hasee Toh Phasee. Sharma made her Telugu debut in 2014 with the romantic comedy-drama Heart Attack.

S/O Satyamurthy (2015), Rana Vikrama (2015), Subramanyam For Sale (2015), Garam (2016), and Kshanam (2016) cemented her place in the South Indian film industry (2016). In the Bollywood action film Commando 2, she co-starred with Vidyut Jamwal.

Commando 3, directed by Aditya Datt, and the second installment of the Commando film series, Commando 2. Bypass Road, directed by Naman Nitin Mukesh, is one of her 2019 releases. In 2020, she portrayed a transgender woman in the MX PLAYER web series Pati Patni Aur panga.
Adah Sharma Movies
1920 (2008)
Arjun Singh Rathod, a devotee of Bhagwan Shri Hanuman, falls in love with Lisa, a Christian who was born to an Indian mother and a Caucasian father, but his father forbids him from marrying a Hindu. He decides to cut all ties with his family, become an atheist, marry, and relocate to 1920s Bombay. The couple then relocates to Palanpur to renovate a mansion. Lisa suspects that something strange is going on in one of the mansion's rooms soon after they arrive, but Arjun dismisses her suspicions. After discovering Lisa possessed by what appears to be a demonic and seemingly invincible male entity, he will soon regret this, as well as abandoning their respective religions.
Hasee Toh Phasee (2014)
Nikhil and Meeta are reintroduced nearly ten years after their first meeting. Now that Nikhil has one week to prove himself worthy of marrying Meeta's sister Karishma, the old acquaintances become quite close. Hasee Toh Phasee is a 2014 Indian Hindi-language romantic comedy-drama film directed by Vinil Mathew and produced by Karan Johar and Anurag Kashyap. The lead actors in the film are Parineeti Chopra and Sidharth Malhotra. It was released on February 7, 2014, and grossed 63.38 crore worldwide, making it a commercial success at the box office. It received positive reviews from critics, who praised the story, music, humour, cinematography, and cast performances, particularly Chopra's performance. Hasee Toh Phasee received three nominations at the 60th Filmfare Awards, including Best Lyricist (Amitabh Bhattacharya for 'Zehnaseeb') and Best Male Playback Singer (Shekhar Ravjiani for Zehnaseeb).

Bypass Road (2019)
The plot revolves around Vikram (Neil Nitin Mukesh), a young fashion prodigy. The plot is complicated by a murder in town. Vikram Kapoor, a well-known fashion designer, is killed in a car accident around the same time that his top model Sarah Braganza commits suicide. Vikram is released from the hospital but is confined to a wheelchair for the rest of his life. Inspector Himanshu Roy connects the two incidents and suspects that Sarah did not commit suicide, while the gun found at the crime scene belongs to Vikram.

Bypass Road is a 2019 Indian Hindi-language thriller-drama film directed and written by Naman Nitin Mukesh. The film's lead actors are Neil Nitin Mukesh, Adah Sharma, and Shama Sikander. The film is produced by Neil Nitin Mukesh in collaboration with the Miraj Group. The film was a box office flop when it was released in theatres on November 8, 2019. On IMDB, it has a mediocre 5.4 rating.

Commando 2 (2017)
Captain Karanvir Singh Dogra (Vidyut Jammwal), our fearless Commando, has been assigned to a special cell. This time, he is tasked with assisting the PMO's mission of recovering black money that has been syphoned offshore. Vicky Chaddha, India's most wanted Black Money agent, and his wife Maria (Esha Gupta) are apprehended in Malaysia and held in a safe house by Malaysian authorities. A team of four is dispatched to Malaysia: ACP Bakhtawar (Freddy Daruwala), Inspector Bhavna Reddy (Adah Sharma), Dishank (Suhail Nair), and Karanvir himself to bring Vicky back safely to Indian shores so that he can spill the secrets that could help the government here. Unfortunately, the plan is derailed by a sinister twist. Will Karanvir be successful in his mission to track down black money?

Commando 2: The Black Money Trail (or simply Commando 2) is a 2017 Indian Hindi-language action thriller film directed by Deven Bhojani and produced by Vipul Amrutlal Shah, Dhaval Jayantilal Gada, and Reliance Entertainment. The film's principal photography began on 17 February 2016. The film stars Vidyut Jammwal, Adah Sharma, Esha Gupta, and Freddy Daruwala. It was followed by a sequel titled Commando 3 which was released in 2019. Commando 2 is also the only film in the series to be released alongside its Tamil and Telugu dubbed versions.

Adah Sharma Upcoming Movies
The Kerala Story
Sudipto Sen, the director of The Kerala Story, is an independent filmmaker. Aasma (2018), Lucknow Times (2015), and The Last Monk are among his works (2006). The film follows Shalini Unnikrishnan (Adah Sharma), a convert to Islam imprisoned in an Afghan jail as an ISIS terrorist, who is one of 32,000 such girls trafficked from Kerala.

What are the controversies around Sudipto Sen? In an interview with Citti Media in 2021, the film's director stated that he arrived at that figure (32,000) based on figures provided to the Kerala Assembly by former Kerala Chief Minister Oommen Chandy. The fact-checking news website AltNews, on the other hand, reported that there was 'no proof' to back up this claim.

Adah Sharma's Career Timeline
Adah Sharma Controversial movie The Kerala Story
Kerala police have sought legal advice on a complaint regarding the movie of The Kerala Story teaser that has sparked controversy in the southern Indian state.

The actress Adah Sharma claims in the teaser for the upcoming film The Kerala Story that her character is one of 32,000 women from the state who were 'converted' into Islamic terrorists.

The Kerala Story is at the centre of a political storm in Kerala, with the CPI(M) and Congress opposing it and the BJP supporting filmmaker Sudipto Sen's work.

According to the trailer, up to 32,000 Kerala women were 'converted' to Islam and forced to join the terrorist organisation Islamic State of Iraq and Syria (ISIS).

The Quint investigates the people behind The Kerala Story. The trailer release of Adah Sharma's new film, The Kerala Story, has enraged both the director, Sudipto Sen, and the actress.

According to reports, the Kerala Police Chief has directed that a FIR be registered against the film after a complaint was filed; there are also calls to halt the film's release.

Adah Sharma's Controversial Tweet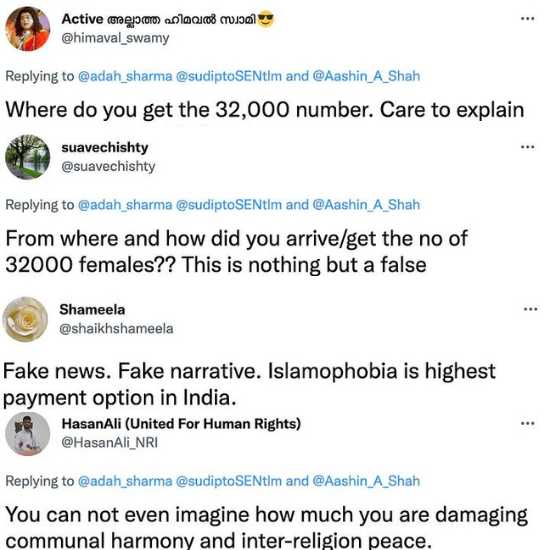 Furthermore, netizens are criticising actress Adah Sharma for portraying the film as a 'true story' and fueling the fire that is Islamophobia in the country.

The controversy began when Adah shared the trailer on her Twitter account with the hashtag #True Story, leading people to believe that mass conversions are currently taking place in the state of Kerala.

Furthermore, the video went viral on the internet, with many users sharing it and claiming it was a true story.

Because none of the claims were supported by evidence, netizens were quick to point out that the film was an attempt to spread propaganda and islamophobia in the country. They stated as follows:

Adah Sharma Net Worth and Income
The amount of assets that exceed liabilities is referred to as net worth. Cash, real estate, and anything else of value are examples of assets. It is the value of everything you own less everything you own. Net worth is not calculated on a yearly basis. So, how much is Amyra Dastur currently worth? Adah Sharma has a net worth of $1.1 million dollars. The aforementioned details about Amyra Dastur's net worth were taken from a number of websites and news articles. The figures on the website are not guaranteed to be entirely accurate.
Adah Sharma Struggles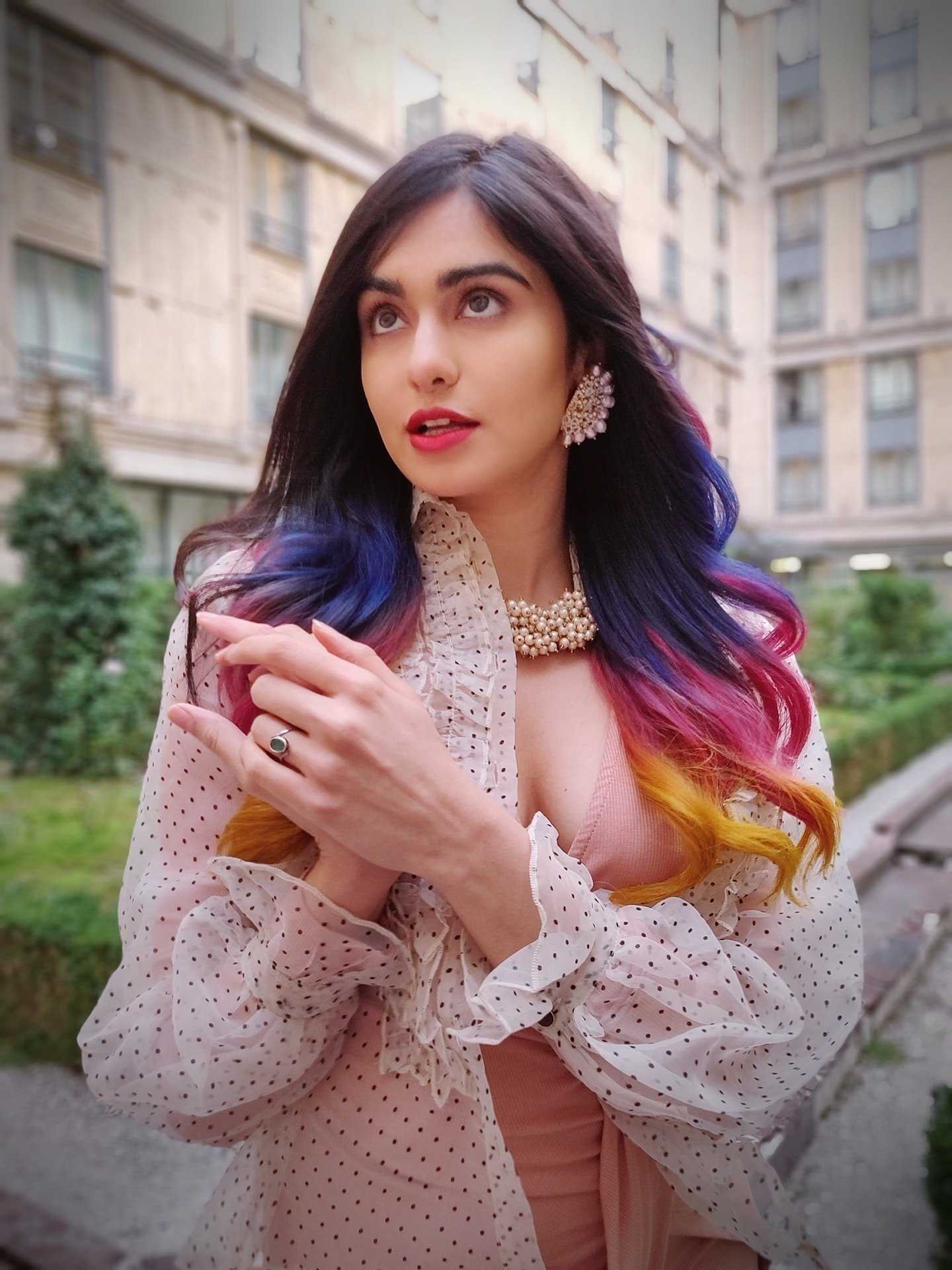 Adah Sharma rose to prominence in Vikram Bhatt's supernatural horror film '1920,' in which she co-starred with Rajneesh Duggal. The actress went on to appear in several classic films, including Hasee Toh Phasee, Commando 2, and Bypass Road. Adah has also been in a number of music videos and short films. Adha's journey, on the other hand, was far from easy. In a recent interview, the actress discussed her rocky start in the industry and how difficult it was to establish her name.

'People believe you are that character in your first film. However, casting someone in another film for those who wear blinders is extremely difficult. We didn't know anyone when I first started in the industry. But I pretended I could act and dance. Of course, I'll get some movies. But then you realise there were no rules to follow. 'You realise that if you're not from the industry, it's difficult to get opportunities,' the actress told Hindustan Times.

Adah also recalled an incident in which she was replaced in a film by another actress without being informed. 'Of course, I wept. I remember signing a contract for a film and then reading in the paper that someone else had gotten the film. And I asked, 'How?' I was devastated and disappointed. It feels like the end of the world at that moment. But you can only dwell for so long. 'You must be comfortable with rejection,' she added.

Meanwhile, Adah Sharma made headlines in 2020 when she discussed the casting couch in another interview. Back then, the actress stated that the casting couch is a reality that is found in all film industries, not just South India or Bollywood. 'It's entirely up to you whether you want to sit, stand, or sleep on the couch,' she explained.

Adah Sharma Awards and Achievements
Filmfare Awards
2009 Filmfare Award Best Debut Actress 1920 (2008)
People's Choice Awards, India
2008 People's Choice Award Best Female Debut 1920 (2008)
Screen Awards, IN
2009 Screen Award Most Promising Debut Actress 1920 (2008)
South Indian International Movie Awards
2015 SIIMA - Telugu Best Debutant Actress Heart Attack (2014)
Stardust Awards, India
2009 Special Award Exciting New Face - Female 1920 (2008)
Adah Sharma Interesting Facts
Adah Sharma is a well-trained Kathak dancer who received her training from the Natraj Gopi Krishna Kathak Dance University in Mumbai, India. She also learned various dance forms such as Belly, Salsa, Ballet, and Jazz.
Adah Sharma enjoys watching movies, writing evil poems, impersonating people, and playing the piano in her spare time. All of these activities contribute to her being productive in her spare time.
Adah Sharma is a multi-talented actress who showcases her acting abilities but is also a model and has worked for many notable brands for which she has received praise from everyone, including her fans and followers.
Adah Sharma has been dancing since she was three years old. Adah has studied and adapted various dance form such as Jazz, Ballet, Salsa, Belly Dancing, and Kathak, among other things.
The actress is a music lover who enjoys listening to her all-time favourite musicians and singers, including Lugwig Van Beethoven, who has a beautiful voice. Her favourite movie is King Kong.
Social Media
Frequently Asked Questions