Abdul Samad | Movies Height Age Biography Girlfriend Net Worth

Madonna Colin Farro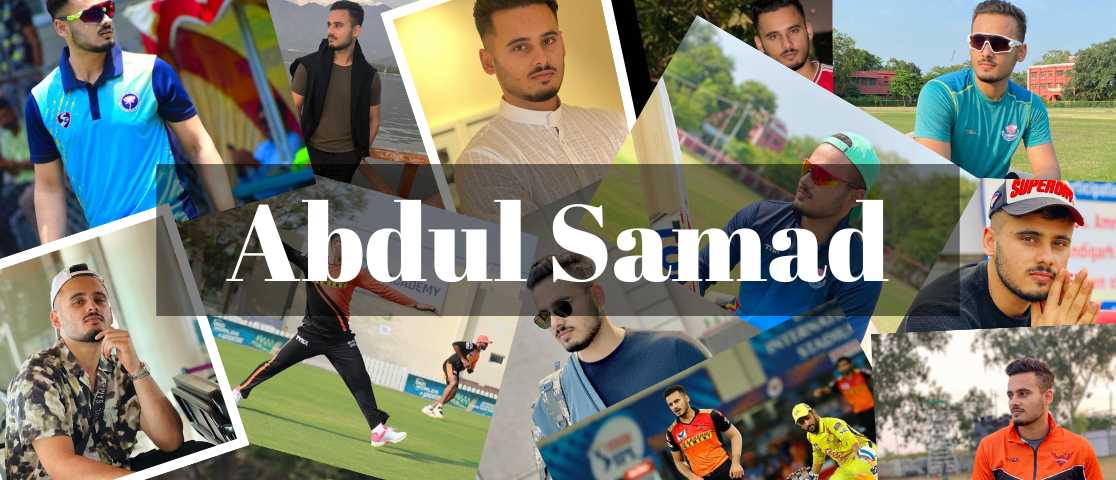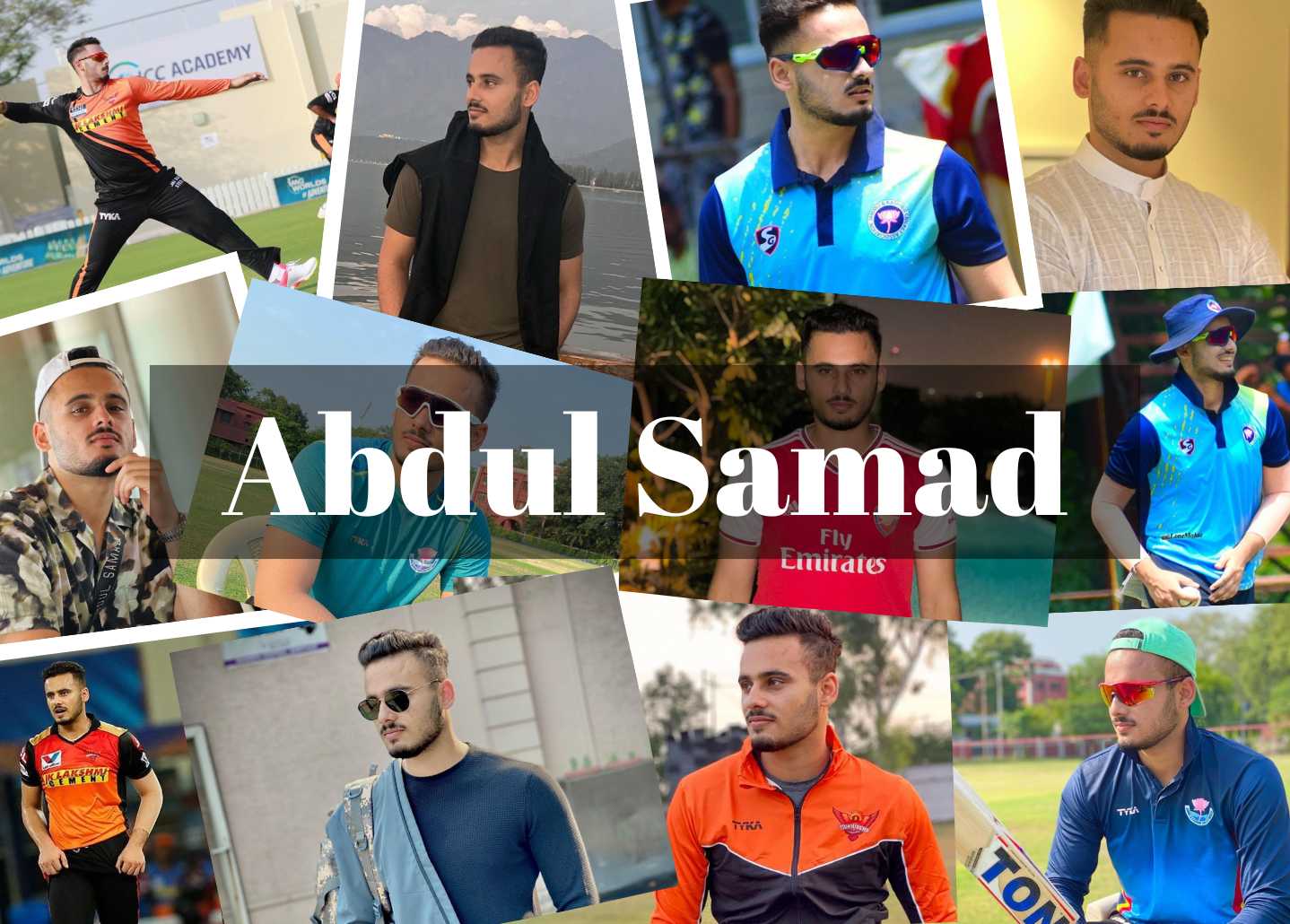 Abdul Samad, an Indian cricketer, was born on October 28, 2001. He competes for Sunrisers Hyderabad in the Indian Premier League and Jammu & Kashmir in domestic competition (IPL). He bowls right-arm leg breaks and bats right-handed. Samad is the third Jammu & Kashmiri cricketer to play in the IPL. On September 29, 2020, he faced the Delhi Capitals in his IPL debut.
Abdul Samad's Age and Biography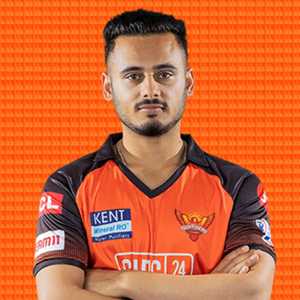 ABDUL SAMAD is a right-handed Indian batsman born on October 28, 2001. Abdul Samad's age is 21 years (as of 2022). Abdul Samad's Zodiac Sign is Scorpio. Abdul Samad was born in the village of Kalakote, which is located in the Rajauri District of Jammu. Samad competes for Jammu and Kashmir in domestic cricket competitions while representing SRH (Sunrisers Hyderabad) in the 2021 Indian Premier League.

He has refined his batting techniques to score decent runs and hit monstrous sixes under Irfan Pathan's guidance. Abdul is the fourth Jammu & Kashmiri player in the prestigious Indian Premier League. He scored a total of 36 biggest sixes during the 2019–2020 Ranji Trophy, which helped him become well-known around the country.

Abdul Samad's Family and Early Life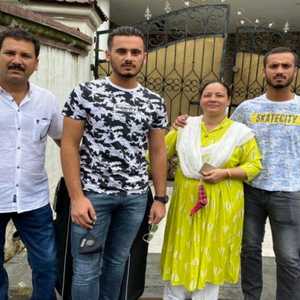 Abdul Samad's father is Mohammad Farooq, a PE (Physical Education) coach and Abdul's Mentor who played volleyball nationally. Abdul Samad's mother's name is Farzana Kausar; she is a housewife. Abdul Samad has an elder brother named Tayyub Samad who is pursuing his Bachelor's in Physical Education. Samad was born in the isolated village of Kalakote in Jammu and Kashmir, India.

Like all Indian children, he played cricket in the gullies with his friends. His mother, who preferred that he seek additional education, did not encourage him when his enthusiasm for the sport of cricket reached its peak a few years later.

However, his father immediately enrolled him at the MA Coaching Centre so that he could practise the sport with highly qualified coaches. Abdul Samad's coach, Randhir Singh Manhas, developed his batting abilities and assisted him in being chosen for the Jammu & Kashmir U-14 and U-16 cricket sides. He attempted to hit long shots early in his batting career, frequently resulting in his strikeout.

Talk To Similar Celebrities
Abdul Samad's Education
Abdul Samad studied at Lawrence Public School which is located in Jammu and Kashmir. Abdul Samad graduated from Saharirik Shikshan Mahavidyalaya in a Bachelor of Physical Education (B.P.Ed)

Abdul Samad's Girlfriend and Relationships
There is no information on Abdul Samad's Relationship status.

Abdul Samad's Matches and Early Career
Abdul made his first-class cricket debut on December 9, 2019, in the game between Jammu & Kashmir and Uttarakhand at Dehradun, following that, on September 7, 2019, he began playing List A cricket in Jaipur against Rajasthan.

Abdul Samad's T20 Career
On February 21, 2019, he played his first Twenty20 match for Jammu & Kashmir in the Syed Mushtaq Ali Trophy for the 2018–19 season. On September 27, 2019, he made his List A debut for Jammu & Kashmir in the 2019–20 Vijay Hazare Trophy. On December 9th, 2019, he made his first-class debut for Jammu & Kashmir in the 2019–20 Ranji Trophy.
Abdul Samad's IPL Career
For the 2020 Indian Premier League, the Sunrisers Hyderabad acquired his services. On September 29, 2020, he played against the Delhi Capitals on his IPL debut. In the IPL 2022 auction, the franchise decided to keep him on.

Abdul Samad was included in the IPL auction for the first time in 2019 and 20 lakh was the base price however, they were unable to participate in any IPL games. He then had the opportunity to play against Delhi Capitals at the Sheikh Zayed Stadium in Abu Dhabi in 2020 to make his IPL debut. In his IPL debut, he also struck a six and a four.

Abdul Samad's Wickets and Stats!
Abdul Samad's Bowling Stats
Abdul Samad's Controversies
Currently, Abdul Samad is focusing on his career and hasn't been a part of any controversies.
Abdul Samad's Net worth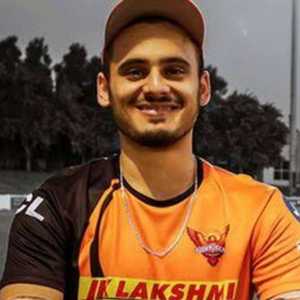 Abdul Samad earns his primary source of income by playing cricket. Both domestic cricket and the Indian Premier League are the sources of revenue. The range of Abdul Samad's net worth is Rs. 5 crores.

Abdul Samad's Awards and Achievements
Abdul Samad made his List A debut for Jammu and Kashmir at the 2018-2019 Vijay Hazare Trophy.
In the 2019-2020 Ranji Trophy, he scored 592 runs in 10 matches becoming the highest run-scorer from his state team.
During the 2020 IPL Abdul was selected for the IPL team of SRH (Sunrisers Hyderabad) for getting manifested his domestic scorers and potential to score high for a base price of Rupees 20 Lakh.
Abdul Samad's Records
Abdul Samad does not have any records currently.
7 Interesting Facts about Abdul Samad
Abdul Samad started playing cricket at the age of 13 years with the other children on the local streets.
Abdul's passion for cricket increased as he grew up, however, his mother was not supportive of his decision.
Abdul's mother Farzana Kausar wanted her son to become a doctor when he grew up, His father was very supportive of his decision and enrolled him at Jammu's MA Stadium Coaching Centre
In the year 2018, Abdul Samad reached a turning point in his career when he caught the eye of the former Indian cricketer Irfan Pathan at a selection trial camp at Jammu.
Abdul Samad is a multi-talented person who also has a passion for singing. He sang the Punjabi Song Kalla Chann by Sharry Mann.
Abdul Samad idolizes MS Dhoni and Virat Kohli.
His favourite actor is Salman Khan.
Social Media
Frequently Asked Questions