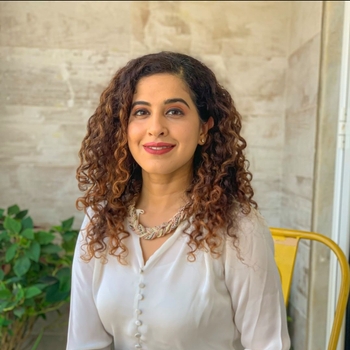 Kamiya Jani
Kamiya Jani
Book video @

₹10799
Secured & Safe Payments
---

Buy For

₹10259
Extra ₹540 off on this booking
Members Only

Flat 15% Off
Additional discount for Prime Users
---
Money-back Guarantee!
If for some reason, your request could not be completed, we'll refund your money within 3-5 working days.
Need help?
Reach out to us on WhatsApp or Email for queries. Our support team shall get back to you within 2-3 working days.
Secured & safe payments
Every transaction is 100% safe. Your payment details are encrypted during the transaction to safeguard your data.
Book a Personalised video message from Kamiya Jani and surprise your family and friends.
Book a Wish From Kamiya Jani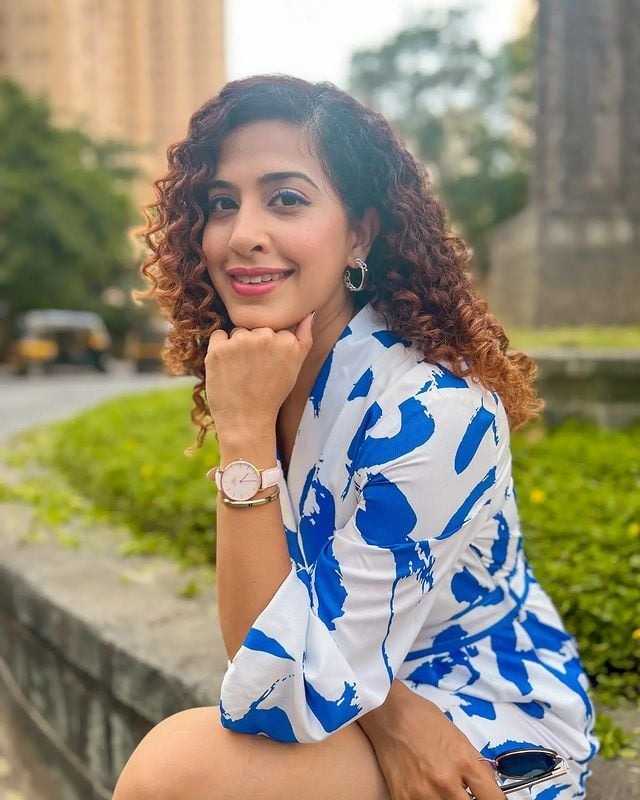 Are you seeking a unique and unforgettable way to celebrate your special occasions? Look no further! We are thrilled to announce an exclusive opportunity to book personalised wishes from the renowned travel journalist, presenter, and entrepreneur Kamiya Jani for birthdays, anniversaries, weddings, festivals, and more!
Imagine the delight on your loved one's face as they receive a heartfelt video message directly from Kamiya Jani, specially created just for them. Whether it's a birthday surprise, an anniversary celebration, a wedding gift, or any other special occasion, Kamiya's personalised wishes will make the moment truly memorable.
Book an Invitation From Kamiya Jani
Are you planning a milestone event and want to make your invitations truly remarkable? We are thrilled to introduce a unique opportunity to book personalised invitation messages from Kamiya Jani.
Imagine the excitement on your guests' faces when they receive a one-of-a-kind invitation directly from Kamiya Jani herself. Whether it's a birthday extravaganza, an anniversary celebration, a wedding affair, or any other special occasion, Kamiya's personalised invitation messages will add an unforgettable touch of positivity and warmth.
Book a Motivational Video Message From Kamiya Jani
Are you searching for a unique and impactful way to uplift and motivate your struggling loved ones? Book personalised motivational messages from Kamiya Jani. Whether it's a friend facing a setback, a family member in need of a boost, or anyone going through a difficult phase, Kamiya's personalised motivational messages will ignite a spark of hope and motivation.
Why Should You Book A Personalised Wish From Kamiya Jani?
A Touch of Stardom: Kamiya Jani's charisma and talent have won the hearts of millions. Now, you can bring her star power directly to your loved ones, making their day extraordinary and full of star-studded glamour.
Heartfelt and Personalised Messages: Kamiya Jani will pour her heart into creating personalised messages tailored to the recipient and occasion. From heartfelt birthday greetings to warm anniversary wishes, her messages will leave a lasting impression and touch the recipient's soul.
Exclusive Content: Each personalised wish from Kamiya Jani will be unique and exclusive. You can expect her warm smile, infectious energy, and genuine emotions making the recipient feel truly special and cherished.
Flexibility and Variety: Whether it's a video message, a voice note, or a virtual meet-and-greet, we offer various options to suit your preferences and occasion. You can choose the perfect way to surprise your loved ones and make their day even more magical.
Unforgettable Memories: Kamiya Jani's personalised wishes will create lifelong memories for both you and your loved ones. They will treasure the personalized video or voice message, relishing the joy and excitement of receiving greetings from a beloved Bollywood star.
Kamiya Jani is an Indian travel journalist, presenter, and entrepreneur known for her work in the travel and tourism industry. She has gained widespread recognition for her travel shows and her passion for exploring different destinations across the globe.
Life Story
Kamiya Jani was born on the 25th of May,1988. She was born and brought up in Mumbai, Maharashtra. As of 2023, she is 35 years old. Her zodiac sign is Gemini. Kamiya Jani developed a deep love for travel at an early age. She pursued her education in commerce but soon realised that her true calling lay in the world of travel and adventure. With a desire to share her experiences and inspire others, she embarked on a career in travel journalism.
Education
Kamiya went to a local private school in her hometown for her education. Kamiya spent most of her childhood with her siblings. Kamiya graduated from R D National College with a Bachelor of Mass Media (BMM) degree and from G J Advani College with a Law (LLB) degree.
Family
Kamiya's father's name is Mohan Jani who is a businessman. Her mother's name is Poonam Jani. She has an elder brother named Tarun Jain. Kamiya is married to Samar Verma and has a daughter named Ziana Warma.
Career
Kamiya Jani's breakthrough came when she joined the popular travel show Curly Tales. As a presenter and host, she showcased her infectious enthusiasm and genuine curiosity for discovering unique travel experiences. Her ability to connect with people from different cultures and backgrounds resonated with audiences, making her a beloved figure in the travel community.
One of the notable aspects of Kamiya Jani's work is her focus on offbeat and unconventional destinations. She has a penchant for exploring hidden gems, lesser-known attractions, and local experiences that go beyond the typical tourist spots. This approach has allowed her to uncover hidden treasures and showcase the beauty and diversity of destinations that often go unnoticed.
In addition to her work on television, Kamiya Jani has also leveraged the power of digital media to reach a wider audience. She has a strong presence on social media platforms, where she shares travel tips, breathtaking photographs, and engaging travel stories. Through her online presence, she has built a community of travel enthusiasts who eagerly follow her adventures and seek her recommendations.
Kamiya Jani's passion for travel led her to establish her own venture, Curly Tales. It started as a digital media platform that aimed to redefine travel content and inspire people to explore the world. Under her leadership, Curly Tales has grown into a reputable brand, offering a range of travel-related services, including curated experiences, travel guides, and personalised itineraries.
Beyond her professional endeavours, Kamiya Jani is known for her philanthropic efforts. She actively supports initiatives that promote responsible and sustainable tourism, emphasising the importance of preserving the environment and respecting local cultures.
Through her work, Kamiya Jani has become not only a prominent figure in the travel industry but also a source of inspiration for aspiring travellers. Her relentless pursuit of unique experiences, infectious energy, and dedication to promoting responsible travel has made her a beloved personality in India and beyond.
Awards and Achievements
Kamiya Jani has received several awards and accolades for her contributions to the travel and tourism industry. Her passion for exploration and her ability to connect with audiences have earned her recognition and appreciation from both her peers and the public.
She won the Top Social Influencer of The Year Award by Upper Story in 2018. Kamiya also won The Most Influential Content Marketing Professional by the World Marketing Congress Awards in 2019 and The Best Food Influencer of The Year Award by Exhibit Magazine in 2022.
We encourage you to book well in advance to secure your personalised wishes from Kamiya Jani. Make your special occasions truly extraordinary with a touch of Kamiya's warm wishes and star-studded charm. Book now and create cherished memories that will be treasured for a lifetime! #JustTringIt
| | |
| --- | --- |
| Real Name | Kamiya Jani |
| Known Name | Kamiya Jani |
| Profession | Entrepreneur |
| Celebrity Type | Travel Journalist, Presenter, Businesswomen |
| Age | 35 Years as of 2023 |
| Date Of Birth | 25 May 1988 |
| Birthplace | Mumbai |
| Marital Status | Married |
| Zodiac Sign | Gemini |
| Nationality | Indian |
| City of Residence | Mumbai |
| Height | 5 feet 6 inches |
| Weight | 55kgs |
| Notable Work | Curly Tales |
| Net Worth in INR | Rs 90 lakhs |
| Net Worth in USD | $1.5 million |
| Instagram ID | @kamiya_jani |
| Instagram Followers | 700k+ |
| Twitter ID | @CurlyTalesIndia |
| Twitter Followers | 7k+ |
---
Frequently asked questions
Kamiya Jani is an Indian YouTuber, Anchor, Content Creator, and Traveller.
Kamiya Jani is popular for Curly Tales.
Kamiya Jani's birthday is on the 25th of May. She was born in the year 1988.
Kamiya Jani's Zodiac sign is Gemini.
Kamiya Jani's age is 35 years as of 2023.
Yes, you can easily book a personalised wish from Kamiya Jani via Tring.
Kamiya Jani is very active on his Instagram; his handle is @kamiya_jani.
Kamiya Jani's Twitter ID is @curlytalesindia.
Kamiya Jani's husband's name is Samar Verma.
Yes, Kamiya Jani is blessed with a daughter.
Kamiya Jani's daughter's name is Ziana Verma.
Kamiya Jani was born in Mumbai, Maharashtra, India.