Thank you so much! You will be contacted by our team shortly.
Shivani Rangole
Shivani Rangole
Book video @

₹ 4,999
Secured & Safe Payments
---

Buy For

₹4,749
Extra ₹250 off on this booking
Instagram DM

Free Combo
Celebrity shares message on Insta handle
Members Only

Flat 15% Off
Additional discount for Prime Users
---
Money-back Guarantee!
If for some reason, your request could not be completed, we'll refund your money within 3-5 working days.
Need help?
Reach out to us on WhatsApp or Email for queries. Our support team shall get back to you within 2-3 working days.
Secured & safe payments
Every transaction is 100% safe. Your payment details are encrypted during the transaction to safeguard your data.
Experience the Magic of Celebrity Wishes - Book a Personalised Celebrity Wish From Shivani Rangole
Are you tired of giving the same old gifts for birthdays, anniversaries, weddings, or festivals? It's time to level up your gifting game! We are excited to introduce an exclusive opportunity that will leave your loved ones speechless. Picture the look of pure joy and awe on their faces when they receive a personalised wish from their favourite celebrity. Whether it's a milestone birthday, a cherished anniversary, or a momentous wedding, these celebrity wishes will add an unforgettable touch of magic and glamour to their special occasion. Say goodbye to ordinary gifts and embrace the extraordinary with our unique and unforgettable celebrity greetings.
With our platform, you can easily book personalised wishes from a wide range of renowned celebrities, regardless of where you or your loved ones are located. Distance is no longer a barrier to making someone's day truly remarkable. Just imagine the excitement of receiving a heartfelt message or a happy birthday song from a celebrity they admire. This extraordinary experience will create memories that last a lifetime, making your loved one's celebration absolutely unforgettable. Refrain from settling for ordinary when you can create extraordinary moments with personalised celebrity wishes.
Book A Personalised Celebrity Invitation Video Message From Shivani Rangole - Make Your Special Event Extraordinary!
Looking to elevate your upcoming celebration with glamour and excitement? Look no further! Get ready for a remarkable experience as we bring you an exclusive opportunity to book personalised invitations from your beloved celebrity. Picture the sheer delight on your guests' faces when they receive a special invitation straight from the celebrity they admire. Whether it's a milestone birthday, a cherished anniversary, or the most important day of your life, let the star power of your favourite celebrity shine on your extraordinary event. Don't miss out; book now and make your celebration unforgettable!
Experience the magic of personalised celebrity invitations and take your event to the next level. Capture the attention and admiration of your guests with invitations that carry the touch of celebrity glamour. From milestone birthdays to treasured anniversaries or your dream wedding, let your favourite celebrity play a part in making your special day truly remarkable. Embrace this unique opportunity to add a sprinkle of stardust to your celebration and create memories that will be cherished forever. Seize the moment and book your personalised celebrity invitations now!
Ignite the Flame of Motivation with Personalised Messages from Celebrities
Surprise your loved ones with an extraordinary gift! Book personalised video messages from your favourite celebrities and witness their sheer delight. Whether it's a birthday, anniversary, or any special occasion, these exclusive messages will create unforgettable memories. Make their day exceptional with a celebrity surprise they'll treasure forever!
Why Book A Personalised Celebrity Wish From Shivani Rangole?
Unforgettable Surprises - By booking celebrity wishes, you'll create an unforgettable surprise for your loved one. The sheer joy and excitement they'll experience upon receiving a heartfelt wish from their favourite celebrity will make their day truly extraordinary.

Heartfelt Connection - These personalised wishes will create a heartfelt connection between your loved one and their idol. It's an opportunity for them to feel seen and valued by someone they admire, making their celebration even more meaningful and memorable.

Exclusive and Unique - Each wish will be crafted with care and tailored to suit your loved one's personality and the occasion. Whether it's a warm birthday greeting, a heartfelt anniversary wish, or a festive message, the celebrity will ensure it resonates with your loved one's heart.

Variety of Choices - From renowned actors and musicians to beloved sports stars and influencers, you can choose the celebrity who holds a special place in your loved one's heart. Select the perfect personality to make their wish truly remarkable.
Book a Personalised video message from Shivani Rangole and surprise your family and friends.
Make Joyful Memories with Personalised Wishes from Marathi Actress Shivani Rangole
Looking for an extraordinary way to add a touch of magic to special occasions? Search no more! We are excited to present an incredible opportunity to book personalised wishes from the talented Marathi actress Shivani Rangole for any event, like birthdays, anniversaries, weddings, festivals, and so much more!
Picture the happiness on your beloved one's face as they receive a heartwarming video message directly from Shivani, customised exclusively for them. This is a must-have experience that will leave everyone feeling special and overjoyed on their big day!
Shivani Rangole's Personalised Invitation Messages for Remarkable Celebration Invitations
Experience the joy of unforgettable event invitations with a personal touch from Shivani Rangole, prominent for her role in Dr Babasaheb Ambedkar - Mahamanvachi Gauravgatha. Visualise the spark of delight on your guests' faces when they receive an invitation from Shivani. Her heartwarming messages are perfect for adding a touch of exclusivity and charm to your celebration.
Lift the Spirits of Your Loved Ones with Personalised Inspirational Messages by Shivani Rangole
Searching for a distinctive and powerful method to encourage your loved ones in their times of struggle? Look no further! Choose Shivani's personalised motivational messages to provide them with an emotional uplift and renewed determination.
These personalised motivational messages are perfect for:
Friends challenged by setbacks

Family members seeking a confidence boost

Individuals navigating life's difficult phases
When you book an inspirational message from Shivani, you're giving the gift of hope and motivation. Brighten the lives of those closest to you with this touching and inspiring gift.
Biography/Wiki
Shivani Rangole is a gifted Marathi actress with significant achievements in both the television and film industries. She has won both critical praise and acclaim from fans for her powerful performance as Ramabai Ambedkar in Star Pravah's well-known series, Dr Babasaheb Ambedkar - Mahamanvachi Gauravgatha.
Life Story
Shivani was born on the 28th of October, 1995, in Chinchwad, Pune, Maharashtra. Shivani Rangole's age is 27 as of 2023. Her zodiac sign is Scorpio.
Education
Shivani received her education from Abhinav Vidyalaya. Shivani later earned a degree in humanities from Fergusson College in Pune.
Family
Shivani's parents are Radha Rangole, a professor at a university, and Atul Rangole, a mechanical engineer. Shivani is married to Virajas Kulkarni.
Career
Shivani Rangole is an artist with many talents who has achieved success in the world of TV series, films, and theatre. She discovered her passion for acting during her time in college theatre.
In 2013, with Chintoo 2: Khajinyachi Chittarkatha, Shivani made her film debut. Her dedication to acting was obvious in the great performance she gave. The films Phuntroo and Double Seat both provided further evidence of her great talent.
Shejari Shejari Pakke Shejari was Shivani Rangole's debut television drama. It was aired on Zee Marathi. Her performance in the Marathi drama series Dr Babasaheb Ambedkar - Mahamanvachi Gauravgatha is highly praised. She plays the role of Ramabai Bhimrao Ambedkar, B. R. Ambedkar's wife. The show also includes Sagar Deshmukh, Amrut Gaikwad, Sanket Korlekar, Milind Adhikari, Aditi Dravid, and Pooja Nayak, to mention a few.
Shivani played Vaibhavi in the horror television series Saang Too Ahess Ka, which ran on Star Pravah from 2020 to 2021 and is now available on Hotstar. In addition, Shivani was a cast member in three plays, namely Anthema, Jhulta Pool, and Welcome Zindagi.
Shivani Rangole co-starred with Aditi Pohankar and Vijay Varma in the Netflix web series She, in which Shivani played the role of Bhumika Pardeshi's sister, Rupa.
She has a huge fan base on social media. Shivani Rangole's Instagram ID is @rangshivani. Her fans adore her for her amazing work on screen.
Awards and Achievements
Shivani Rangole won the Best Supporting Actress award at Zee Natya Gaurav 2018 for her role in the famous Marathi drama Welcome Zindagi.
Get ready to make your special moments truly unforgettable by securing a heartwarming personalised message from the talented and beautiful Shivani Rangole. Book your once-in-a-lifetime experience now and remember it for the rest of your life! #JustTringIt
Photos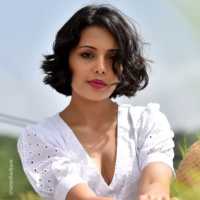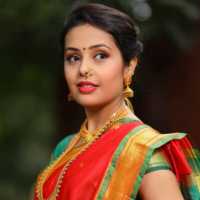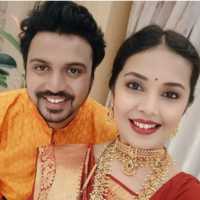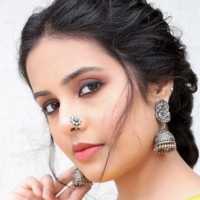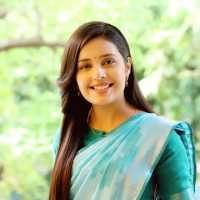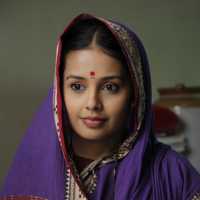 | | |
| --- | --- |
| Real Name | Shivai Rangole |
| Profession | Actor |
| Celebrity Type | TV and Movie Star |
| Age | 27 as of 2023 |
| Date Of Birth | 28 Oct 1995 |
| Birthplace | Chinchwad, Pune, Maharashtra |
| Marital Status | Married |
| Zodiac Sign | Scorpio |
| Nationality | Indian |
| City of Residence | Mumbai, Maharashtra |
| Height | 5 Feet 4 Inches |
| Weight | 50 Kg |
| Notable Work | Dr Babasaheb Ambedkar - Mahamanvachi Gauravgatha and Shejari Shejari Pakke Shejari |
| First Movie | Chintoo 2: Khajinyachi Chittarkatha |
| First TV Show | Shejari Shejari Pakke Shejari |
| Instagram ID | @rangshivani |
| Instagram Followers | 425K |
---
Frequently asked questions
Shivani is an Indian actor working in the Marathi entertainment industry.
Shivani Rangole's date of birth is 28 October.
Yes, you can easily book a personalised wish from Shivani Rangole via Tring.
Shivani was born in 1995.
Shivani was born in Chinchwad, Pune, Maharashtra.
Shivani is 27 years old as of 2023.
Shivani's husband in the popular actor Virajas Kulkarni.
Shivani is popularly known for playing the role of Ramabai Bhimrao Ambedkar in Dr Babasaheb Ambedkar - Mahamanvachi Gauravgatha.
Shivani's zodiac sign is Scorpio.
Shivani's Instagram ID is @rangshivani
Shivani is 5 Feet 4 Inches tall.
Shivani's weight is 50 Kg (approx.)