Zain Imam Career Age Biography Net worth Awards Actor Tv Serial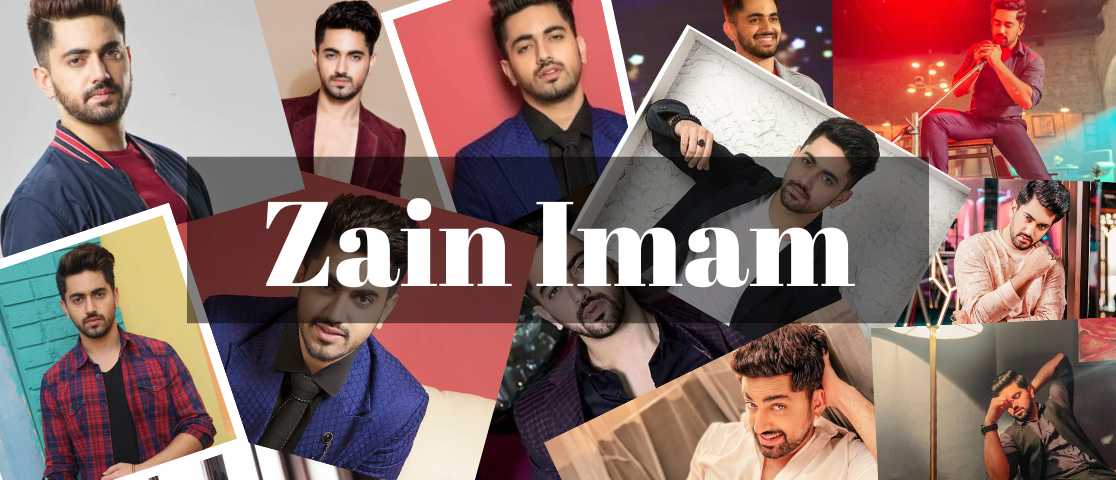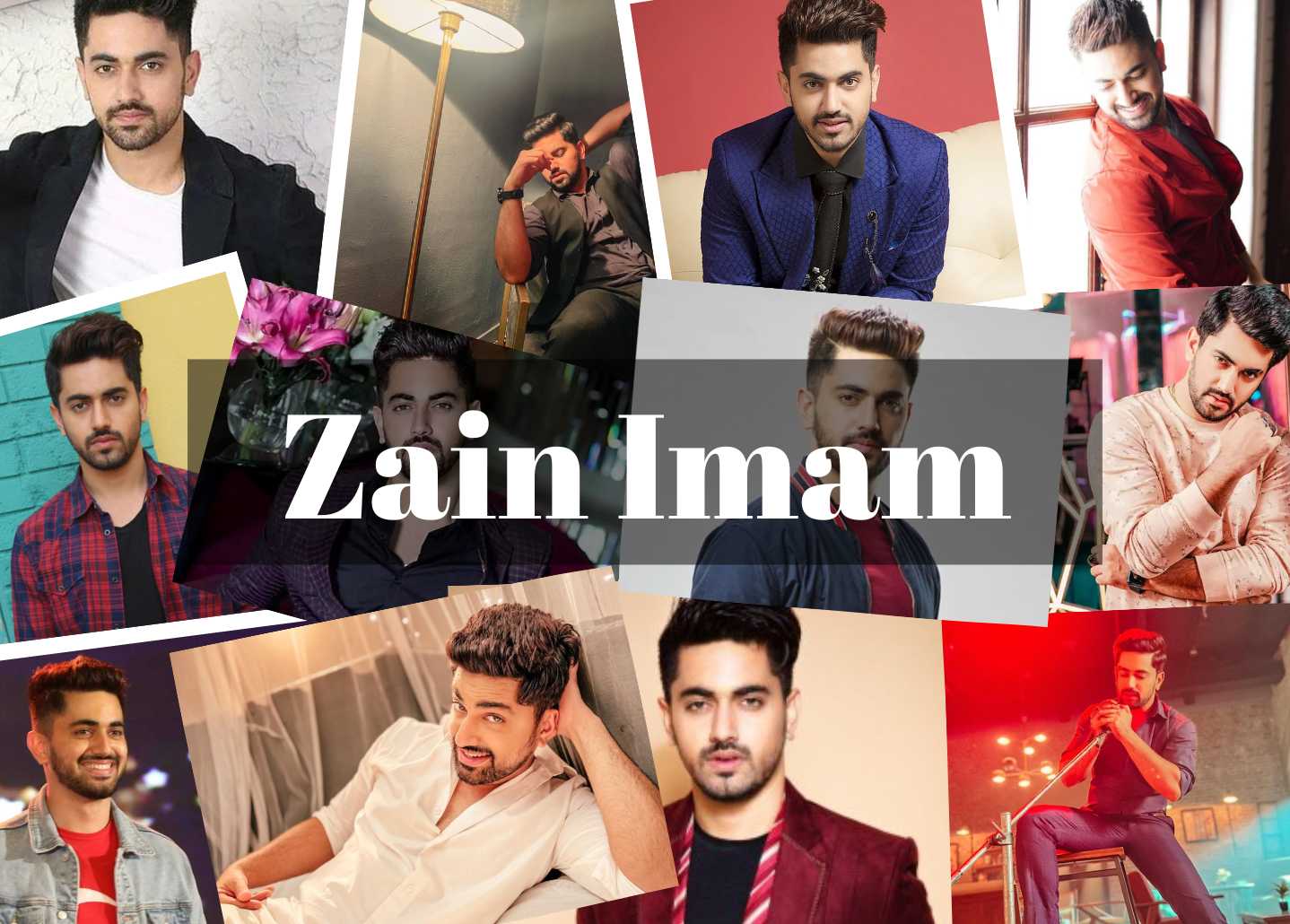 Biogarphy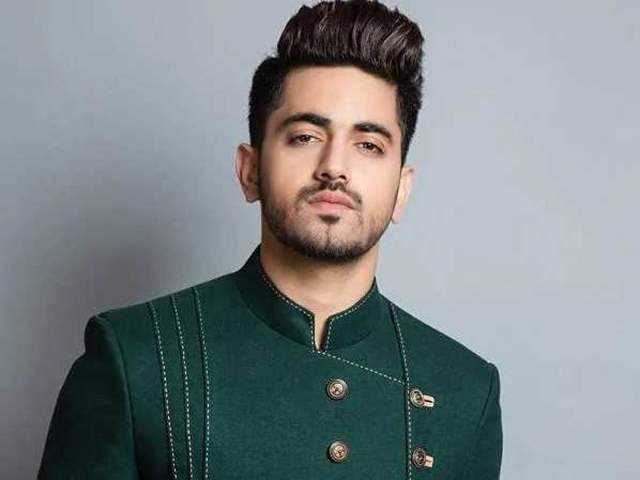 Indian actor Zain Imam mainly performs on Hindi television. His most well-known roles include Neil Khanna in Naamkarann on Star Plus and Yuvraj Luthra in Tashan-e-Ishq on Zee TV, both of which won him Gold Awards for Best Actor in a Negative Role. Imam took part in the stunt-based reality series Khatron Ke Khiladi 9 on Colors TV in 2019. He most recently appeared in Colors TV's Fanaa: Ishq Mein Marjawan, playing the part of Agastya Raichand.

Imam began his modeling career by working for companies like the Aldo Group. He also appeared in a few TV advertisements before making his television debut in Hindi. He played Abhimanyu Thakkar in Kaisi Yeh Yaariaan, an episode of the MTV India television series. He spent some time working in the business sector before leaving to pursue his childhood ambition of becoming an actor. He began his career as a model and worked for many different businesses and well-known brands, including Aldo.
Age
Zain Imam's birthdate is May 18, 1988. Zain Imam was 34 years old as of 2022. Zain Imam's zodiac sign is Taurus. Zain Imam's hobbies are traveling, dancing, and singing.
Family
Indian actor Zain Imam works in television. In the Indian television industry right now, Zain is one of the hottest actors. Zain was born into a wealthy Muslim household. His entire family practices Islam and makes prayers to Allah. Imam Hussain is the father of Zain Imam. Zain Imam also lives with his older brother, Shuja Imam.
Education
Zain finished his primary education at Delhi's Amity International School. After that, he earned his diploma directly from Delhi University. Zain enrolled in the Noida-based Amity Business School to further his study and pursue a post-graduate degree. Zain Imam holds an MBA degree from Amity International University.

Relationship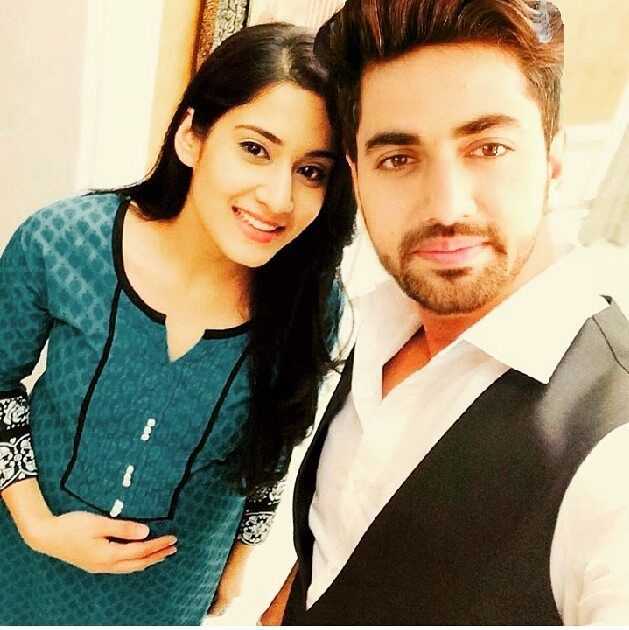 One of the reasons Naamkarann on Star Plus is so well-liked by the younger audience is the strong chemistry that Zain Imam and Aditi Rathore have together. The program gradually changed from being about an illegitimate daughter attempting to obtain her father's name to being a love story.

The audience's interest has also been sparked by the fact that the show just skipped ahead ten years and now focuses on the difficulties the couple is experiencing in their marriage. Even while everyone enjoys their on-screen chemistry, there are numerous rumours that Zain is actually seeing Aditi right now. But here is what the actor has to say. Zain denied that he was dating Aditi.
Career
Kaisi Yeh Yaarian (2015)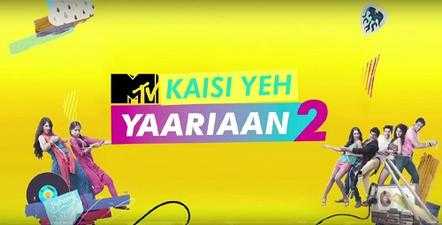 An Indian television program called Kaisi Yeh Yaariaan ran on MTV India from July 21, 2014, to December 31, 2015. Voot's third season debuted on May 15, 2018. The main focus of the program is to emphasize the value of friendship in addition to other types of connections, such as romantic or familial ones.

The three seasons of the program focus on how Nandini alters Manik's life and how love starts to take precedence over friendship in his life. The second season is more of a conclusion to the first, showing how each character's life begins to alter and progress.
Tashan-e-Ishq (2016)
In place of Jodha Akbar from August 10, 2015, to September 16, 2016, Subhash Chandra's Tashan-e-Ishq, an Indian romantic drama television series produced by Essel Vision Productions, was broadcast.

Sidhant Gupta, Jasmin Bhasin, and Zain Imam played Kunj Sarna, Twinkle Taneja, and Yuvraj Yuvi Luthra, respectively, in the television show. It centred around their lives and relationships of love, anger, betrayal, and obsession and was set against the backdrop of Punjab. This Zee World serial's international title is Fire and Ice.

Two tracks make up the soundtrack for the program. The first song, Tashan e Ishq, is performed by Arpita Chakraborty and depicts the love story of Yuvi and Twinkle.

Altamash Faridi, Rahul Pandit, and Mamta Raut perform the song Sajna Ve as the second track. He had a breakthrough performance at the event, taking home the Gold Award for Best Actor in a Negative Role.
Naamkarann (2016)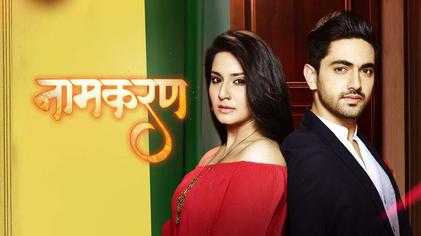 An Indian drama television program called Naamkarann debuted on Star Plus on September 12, 2016. It was based on a screenplay by Mahesh Bhatt, a director, and was inspired by the 1998 Bollywood film Zakhm.

From September 2016 to March 2017, Arsheen Naamdaar, Viraf Patel, Barkha Sengupta, and Reema Lagoo were the show's original Avni Ayesha co-stars. Then, it skipped ahead fifteen years and concentrated on Neil Khanna and Avni Ayesha (Aditi Rathore) (Zain Imam). Reema Lagoo's replacement after her passing in May 2017 was Ragini Shah. On June 2, 2018, the program's 536 episodes came to an end.
Laal Ishq (2018)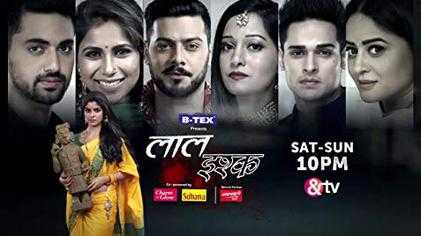 An Indian Hindi romantic horror television program called Laal Ishq is now airing on &TV. The show made its debut on June 23, 2018, and is produced by Jaasvand Entertainments with contributions from Anshuman Pratap Singh, Rajeev Thakkar, Sridhar Makhija, and Darpan Patel.

The mysterious activities and lives of couples are the subject of the romantic horror series. Each episode begins with a different couple. The primary theme of the show is the couples' unwavering love, which endures even after their deaths. It also features romantic suspense stories involving a triangle of love.
Ek Bhram Sarvagun Sampanna (2019)
Ek Bhram Sarvagun Sampanna is an Indian television drama that will air on Star Plus from April 22 to September 20, 2019. Shrenu Parikh and Zain Imam played prominent roles in the Sunny Side Up Films-produced movie. Anandham, a well-known Tamil television program, served as inspiration.

The wealthy Mittal family's ideal daughter-in-law is Janhvi, who is well-liked and accomplished. Everyone respects her judgment because she is loved. However, Janhvi harbors a secret grudge against the family. The younger son of PK, Kabir Mittal, is an army officer who, together with the son and widow of a colleague who gave his life for the country, returns home after six years.

Pooja Sharma, the child of Dr. Ashok Sharma, is revealed by Janhvi to be who she claims to be by setting fire to Ashok's home, PK Mittal. The former survived the fire but lost his daughters. Pooja has vowed to ruin the entire Mittal family ever since. The Mittal family was driven out of their home, and the entire Mittal business was transferred to her name.
Poison 2 (2020)
A 2020 Hindi-language action murder thriller web series from India called Poison 2 is currently streaming on ZEE5. Vishal Pandya was the director, and Panorama Entertainment and Bombay Media Works were the producers. Aftab Shivdasani, Raai Laxmi, Pooja Chopra, Zain Imam, and Vin Rana play the key roles in Poison 2. This marks Aftab Shivdasani and Raai Laxmi's maiden digital debut.

It was originally scheduled to be released on April 30, 2020, but the COVID-19 epidemic delayed that date. The series' teaser debuted on September 29, 2020, and it debuted on ZEE5 on October 16, 2020.

Aditya comes back to exact revenge on the Josh team—Sara, Harsh, and Oscar—aided by Hina. The plot of the series combines elements of love, trust, friendship, candor, honesty, and camaraderie with elements of passion, fury, deceit, and redemption.
Crashh (2021)
Original drama web series in Hindi from India that you can watch on ZEE5 and ALTBalaji. Anushka Sen, Kunj Anand, Aditi Sharma, Zain Imam, and Rohan Mehra are among the cast members. On February 14, 2021, the online series premiered. Nikita Dhond wrote the script, Kushal Zaveri directed it, and Preeti Gupta also co-directed it. produced with the help of Balaji Telefilms, an Ekta Kapoor production company.

It is a tale of brotherly love and the agony of early estrangement. Four siblings, Kabir, Kajol, Jashn, and Jia, survived the tragic disaster that tore up their lovely family in 2001. The siblings found refuge in an orphanage after becoming unexpectedly orphaned. Being the oldest, Kabir had always pledged to take care of his family, but soon after, all three of his siblings were adopted by other homes, leaving Kabir all by himself. He then makes the decision to track for his long-lost siblings Jashn, Kajol, and Jia (who is named now as Rahim after adoption.)

Now that she is wealthy and spoiled, Alia is served by her twin brother Rahim. He loves Alia like a sister and treats her like her own. Kajol resides with her adopted mother, who has a marital affair. When Alia and Kajol run into each other, things don't work out well. Later, when Kabir realizes that Kajol is her sister, they come together. He realizes that Jia was only Alia at the end of the previous episode.
Upcoming Web Series
Ekta Kapoor is the producer of the web series Beqaboo. Shivangi Joshi and Zain Imam, two well-known television actors, will star in the first few episodes of Beqaboo. Shivangi will now make a comeback on Colors TV with Beqaboo following Balika Vadhu 2 and Khatron Ke Khiladi 12. She will play the part of a fairy in the fantasy drama, to talk about her character. Zain, on the other hand, was most recently spotted in Fanaa: Ishq Mein Marjawan, for which he was also recognized with a Dadasaheb Phalke Award. He will appear in a completely new role for this program.

Beqaboo will center on the tale of two distinct pari (fairies) and rakhas planets (demons). Shalin Bhanot is portraying a rakshas who will unearth the mysteries of his own ancestry. On the other side, Eisha Singh, who will be appearing on Colors for a third time, will be portrayed as a fairy. In Beqaboo, Monalisa, who has appeared in the films Nazar and Namak Issk Kaa, will portray a villain.
Career Timeline
Net Worth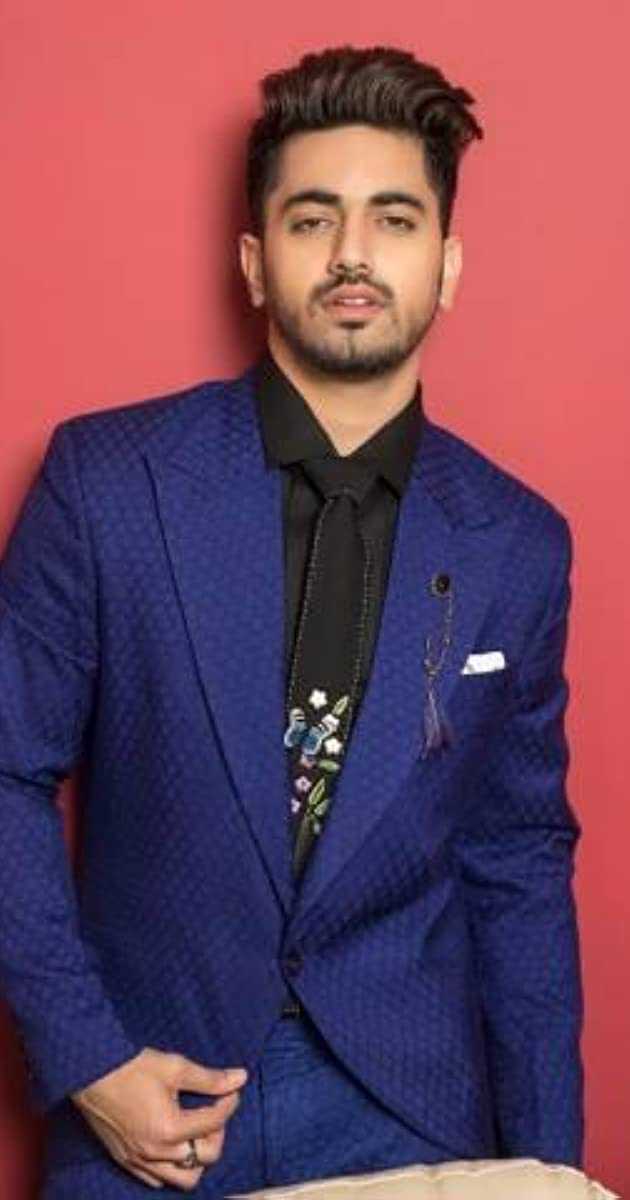 Zain Imam is a well-known television actor from India who specializes in TV series. His career began with modeling. Due to her alluring and dashing appearance, he had numerous modeling assignments from significant companies like Reebok, Aldo Fall-Winter, McDowell No. 1, and many more.

With no plans to pursue an acting career, Zain relocated to Mumbai, where he was given the chance to appear in a few TV ads based on his prior modeling work. Zain Imam received the opportunity to make his television debut in 2014 after enjoying a successful modeling career up until that point. The estimated net worth of Zain Imam is between 1-5 million dollars.

Awards
2019 Gold Awards Most Stylish Actor
2016 Gold Awards Best Performance by an Actor in a Negative Role (Critics) Tashan-E-Ishq
2018 Indian Television Academy Awards, India Best Actor - Popular Naamkarann Nominee
2019 Indian Telly Awards Best Onscreen Couple Naamkarann Nominee
2017 Star Parivaar Awards Favorite Naya Sadasya (Male) Naamkarann Nominee
2020 Face Of The Year Award Best Foreign Actor
2020 IWMBuzz Award Most Stylish Beard
2021 The Mumbai Achievers Awards Best Actor on Television Series
Fun Facts
Zain Imam is a fitness freak, and he does intense weight workouts. Also, he is very particular about his diet.
Zain was also seen in the music album Yaara 2 along with Mamta Sharma, Arishfa Khan, and Lucky Dancer.
Zain also walked in several fashion events.
Zain was ranked 26th on Eastern Eyes' Sexiest Asian Men list and 3rd on Biz Asia's TV personality list in 2018.
Zain has done some commercial ads before debuting in acting like community matrimony, hike messenger, etc.
Zain loves to wear black clothing.
Zain loves to listen to music.
Zain Imam has contributed to a number of music videos, including Promise, Ishqiya, Mujhko Mana Lena, Tanhai, mulaqaat, and Yaariyan, in addition to TV series and web series.
Profile Summary
Social Media
Frequently Asked Questions