Jasmin Bhasin | Biography, Career, Age, Net worth, Movies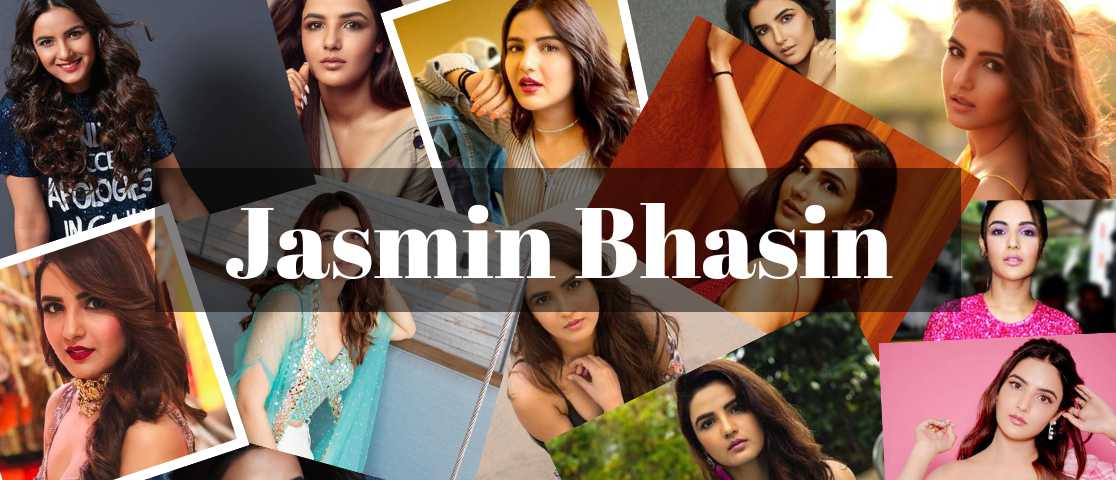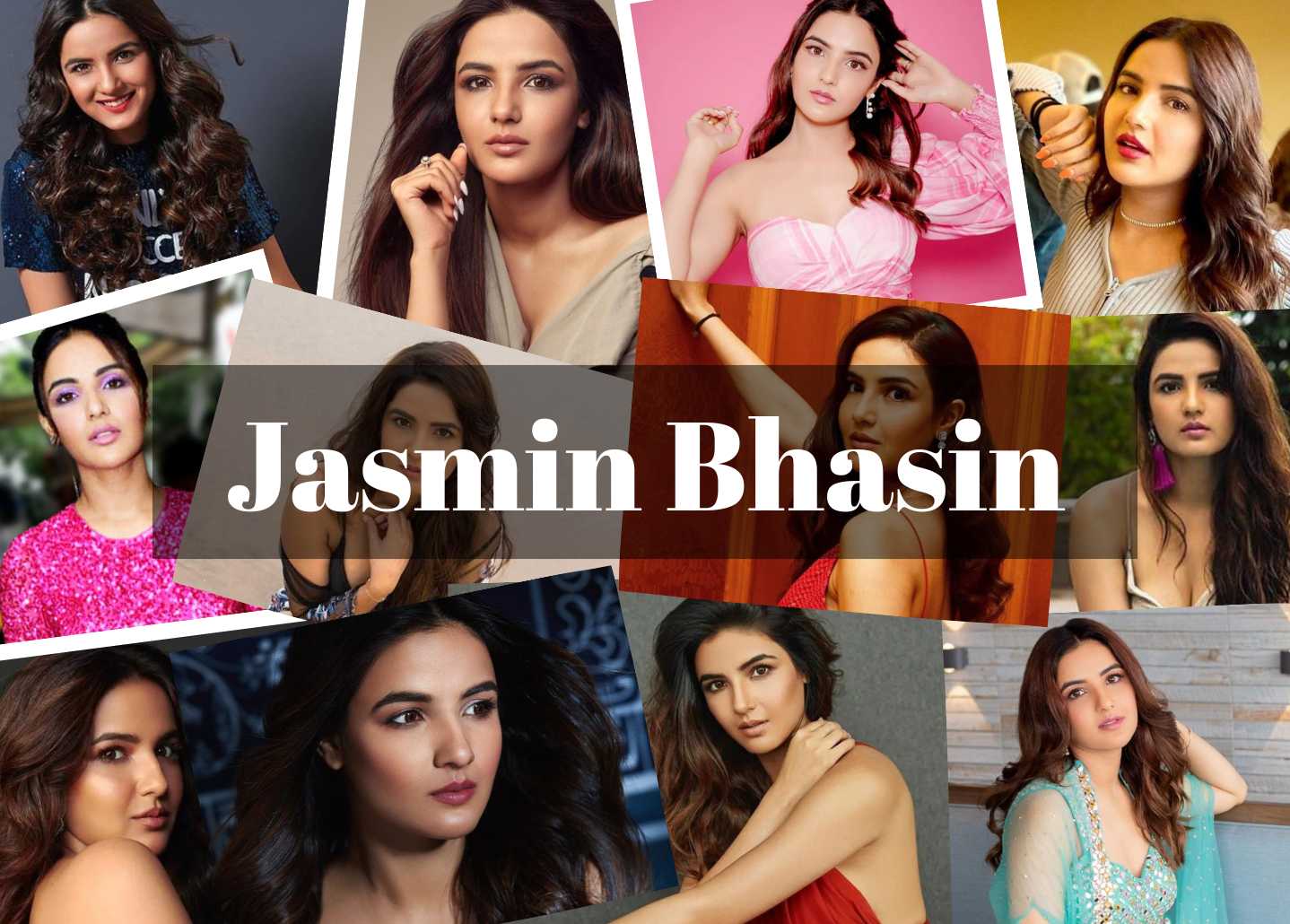 Big Boss famed Jasmin Bhasin is a model and actor. Jasmin Bhasin has been part of popular tv shows such as Tashan-e-Ishq and Big Boss. She is also known for her affair with Aly Goni. Jasmin Bhasin's music videos are popular too.
Jasmin Bhasin's Biography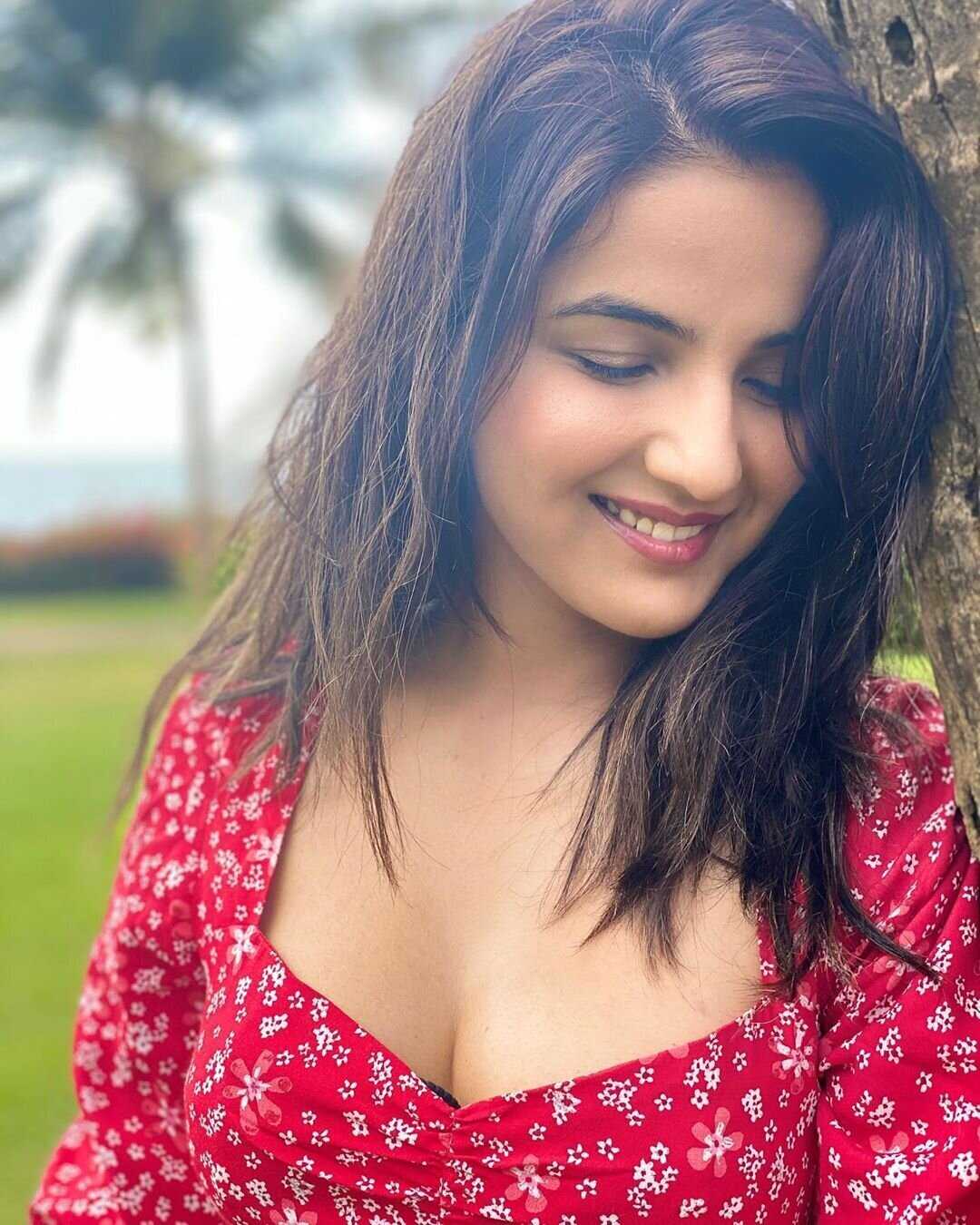 Jasmin Bhasin is an Indian actor and model. Jasmin Bhasin's birth date is 28 June 1990. Jasmin Bhasin's birth year is 1990. Jasmin Bhasin's age is 32 years as of 2022. Jasmin Bhasin's birthplace is Kota. Jasmin Bhasin's zodiac sign is Cancer. Jasmin Bhasin's father is Surpal Bhasin. Jasmin Bhasin's mother is Gurmeet Kaur Bhasin. Jasmin Bhasin's brother is Mankaran Singh. Jasmin Bhasin's height is 5 feet 3 inches.

Jasmin Bhasin is an Indian actress and model who appears in Hindi television programs. She was born on June 28, 1990. She made her acting debut as Priya in the Tamil film Vaanam in 2011. Bhasin is best known for his roles as Teni Bhanushali in Dil Se Dil Tak and Twinkle Taneja in Tashan-e-Ishq. She also took part in reality competitions like Bigg Boss 14 and Fear Factor: Khatron Ke Khiladi 9.

She also starred as Happy Mehra in Dil Toh Happy Hai Ji and Nayantara in Naagin 4: Bhagya Ka Zehreela Khel, among other prominent roles.Jasmin Bhasin was named No. 16 in 2018, No. 12 in 2019, and No. 3 in 2020 in The Times of India's list of the most desirable women in Indian television.

In 2011, Jasmin Bhasin made her acting debut in the Tamil film Vaanam. She made her television debut in August 2015 as Twinkle Taneja in Zee TV's well-liked romantic comedy Tashan-e-Ishq, opposite Zain Imam and Sidhant Gupta.


Jasmin Bhasin's Family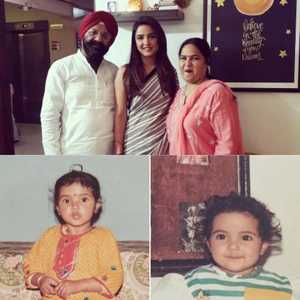 Jasmin Bhasin's birthplace is Kota. Jasmin Bhasin's zodiac sign is Cancer. Jasmin Bhasin's father is Surpal Bhasin.

Jasmin Bhasin's mother is Gurmeet Kaur Bhasin. Jasmin Bhasin's brother is Mankaran Singh. Jasmin Bhasin's height is 5 feet 3 inches.

On June 28, 1990, Bhasin was born to a Sikh family in Kota, Rajasthan. Kota was where she finished her education.

She obtained her diploma from a Jaipur-based institution of hospitality.

Jasmin Bhasin's Boyfriend
Jasmin And Suraj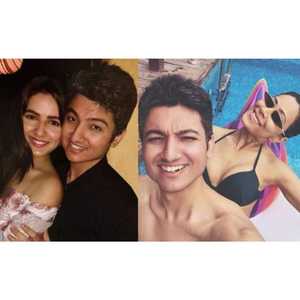 Jasmin clearly missed Suraj when she was filming in Argentina since she shared a photo of the two of them online with the caption: I just want you to know, that when I see myself happy, it's only with you. However, she never formally admitted to dating him, even though she frequently shared photos of the two with cute captions.

They subsequently split up, and Suraj later started dating actress Swati Vatsa from the television series Girl in the City. But for him, that too did not endure. When asked about Jasmin's entry into the Bigg Boss house, he responded to a media outlet by saying: We only occasionally communicate, but I made it clear that Jasmin and I were not dating. Just excellent pals, that's all.

We remain close, but our communication has decreased. Some of your buddies are only close to you for a short while, Added he.

Jasmin and Aly Goni
Aly Goni and her have been developing a lot of love recently, as evidenced by the number of posts on their social media pages. In the Star Plus television series Yeh Hai Mohabbatein, Aly plays Romesh Romi Bhalla.

The two had taken part in Khatron Ke Khiladi together, and even then, there have been rumors that they are dating. Both of them continue to deny it, but their Instagram posts indicate otherwise. With his then-girlfriend Natasa Stankovic, who is now married to cricketer Hardik Pandya and recently gave birth to a son with him, Aly took part in Nach Baliye 9. Jasmin was a huge fan of the pair during the performance.

But lately, Aly has been posting a lot of images of her that contain complex meanings that admirers can readily decipher. Aly recently uploaded a video of Jasmin to his Instagram on October 12, 2020. Aly was busy filming and tracking Jasmin as she was seen enjoying a stroll. She looked stunning. #puresoul #keepsupportingher #jasmininbb, read the post's caption. Aly was questioned about his friendship with her before in an interview. It doesn't harm our friendship, he said in a statement to the media. She is my closest pal.

We have no control over what others say; they are free to do as they like. I believe that this will stop appearing in the media after she has a significant other, such as a boyfriend, or once I have a significant other. I'm looking forward to meeting my ideal partner—that wonderful person who would come into my life. I only hope that when it does, the rumors will end.

Jasmin also stated in an interview that I've always insisted that Aly and I are the best of friends and that we are not romantically involved. His girlfriend for the past two years has been me. These rumors used to make me laugh them off, but lately, they have begun to bother me.

Jasmin Bhasin's Shows and Career
Jasmin Bhasin First movie Vaanam (2011)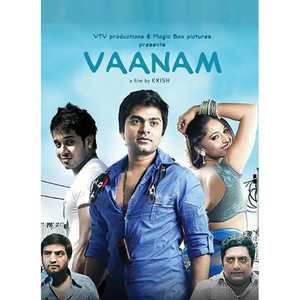 Five people's lives, each of whom is living in a different location, come together at one time, changing each one's identity and mission.

The 2011 action drama movie Vaanam was written and directed by Krish. It is a remake of Allu Arjun, Manchu Manoj, and Anushka Shetty's 2010 Telugu film Vedam, which he directed. Silambarasan, Bharath, Anushka Shetty, Prakash Raj, Saranya, Sonia Agarwal, and Santhanam are all part of the ensemble cast.

The story of Vaanam, a hyperlink cinema movie, revolves around the lives of five people from diverse backgrounds who stand in for the five elements of nature (aether, air, water, fire, and earth) on New Year's Eve at a hospital in Chennai. The movie opened to widespread critical praise on April 29, 2011, and ran for 100 days at the box office.

Tashan-e-Ishq (2015)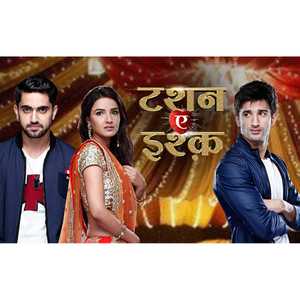 Yuvraj Luthra and Twinkle Taneja have a passionate love affair. Leela Taneja and Anita Luthra, their respective moms, are rivals. In the midst of their argument, Leela dares Anita to find Twinkle a wedding alliance within five days. When Twinkle meets Yuvraj after becoming agitated, he recommends that they leave. Manohar Sarna and Leela Taneja meet in order to form an alliance for their children because Leela wants Twinkle to wed Kunj Sarna rather than her.

Love with Attitude, also known as Tashan-E-Ishq, is an Indian romantic drama television program produced by Essel Vision Productions in substitute of Jodhaa Akbar from 10 August 2015 until 16 September 2016.

Sidhant Gupta, Jasmin Bhasin, and Zain Imam played Kunj Sarna, Twinkle Taneja, and Yuvraj Yuvi Luthra, respectively, in the television series. It was centered on their lives and relationships of love, anger, betrayal, and obsession and was set against the backdrop of Punjab. This Zee World television series is known internationally as Fire and Ice.

The ITFA Best Actor Award went to Silambarasan for his work in Vaanam. Both the ITFA Best Actress Award and the Edison Award for Best Actress were nominated for Anushka Shetty. Santhanam won the Best Actor in a Comic Role and Best Comedian Chennai Times Awards and SIIMA Awards, respectively.

Dil Se Dil Tak (2017)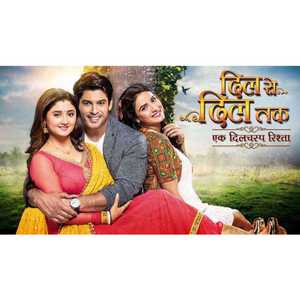 Parth Bhanushali, the Vadodara-based heir to the orthodox and rich Bhanushali family, falls in love with and weds Bengali employee Shorvori Bhattacharya, risking being rejected by his family in the process.

An Indian Hindi-language love triangle program called Dil Se Dil Tak, which translates to From heart to heart, is largely based on the 2001 Bollywood film Chori Chori Chupke Chupke.

From 30 January 2017 to 1 June 2018, Colors TV broadcast the series, which starred Sidharth Shukla, Rashami Desai, Jasmin Bhasin, Rohan Gandotra, and Mohammed Iqbal Khan.

Fear Factor: Khatron Ke Khiladi – Made in India (2020)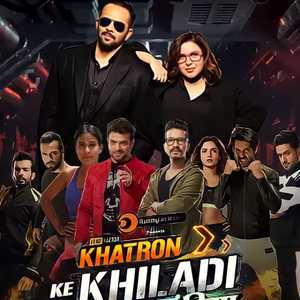 Fear Factor: Made in India's Khatron Ke Khiladi (Fear Factor: Players of Danger - Made in India) is a spin-off of the Indian reality and stunt television series Fear Factor: Khatron Ke Khiladi, which features past contestants. Colors TV broadcast the program from August 1 until August 30, 2020. Endemol India produces the show, and Farah Khan serves as interim host for the first two episodes before Rohit Shetty takes over.

Only episodes from seasons 7, 8, 9, and 10 were included. The victor of this limited edition was named Nia Sharma, and Karan Wahi was named the runner-up. The entire season was shot in Mumbai.

Jasmin Bhasin was the second runner-up in the show.

Big Boss 14 (2020)
Bigg Boss 14 was the fourteenth season of the Indian reality TV show Bigg Boss, often referred to as Bigg Boss: Ab Scene Paltega. It debuted on Colors TV on October 3, 2020. For the tenth time, Salman Khan served as the season's host. On February 21, 2021, the grand finale of the competition was place. Rubina Dilaik was named the winner, and Rahul Vaidya was named the first runner-up.

The direct 24x7 camera footage was available to viewers in addition to the customary hour-long show. Additionally, fans had access to Before TV on Voot Select, which broadcast episodes 15 minutes before Colors TV. Like season 13, it was extended by a few weeks, making this the longest season ever.

Jasmin Bhasin was at the 11the place in the show.

Tu Bhi Sataya Jaega Music Video (2021)
Aly Goni and Jasmin Bhasin teamed up for Tony Kakkar's music video for Tera Suit after leaving the Bigg Boss 14 house. The couple danced wildly to the flirtatious, upbeat, and vibrant music. Their second partnership, though, is entirely different. The Vishal Mishra-directed film Tu Bhi Sataya Jayega is a sad story of betrayal that caught us off guard. Jasmin and Aly are portraying a troubled married couple on TV for the first time.

Jasmin sits in front of a mirror in her wedding clothes at the start of the song video as she recalls what just happened on her wedding night. When her newlywed spouse stumbled into the room intoxicated, she was waiting with a smile on her face. He shoved her aside as she attempted to assist him, and he then collapsed to the bed. She came to understand that he is a womanizer who doesn't respect her or her thoughts during the course of their marriage. In the end, she not only abandoned him but also made him public.

With her perfect facial expressions, Jasmin will make you feel sorry for her. On the other side, Aly did an incredibly impressive job. No matter how much you may actually love him, the music video will make you believe that he is a cruel flirt. We are confident that this is not the conclusion that #Jasly fans were hoping for when the couple first revealed their initiative. On the other side, the song is soulful and has thoughtful lyrics.

Jasmin Bhasin's Career Timeline
Jasmin Bhasin's Net worth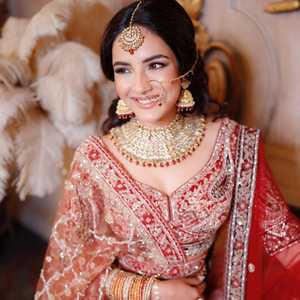 In 2022, Jasmin Bhasin's net worth will be $2 million. She is an Indian actress and model who has made appearances in Bollywood movies and Hindi television programs. She is one of the most talented and attractive actors in the business, and she has acted in a lot of dramas and reality shows. Jasmin Bhasin has a stellar reputation for her work in television shows.

Jasmin has a sizable following. She has more than 6 million Instagram followers worldwide, including in India. When Jasmin appeared in the television program Tashan-e-Ishq, she rose to stardom and received accolades for her work. In addition to her television roles, she has acted in numerous Tamil and Telugu films.

In 2022, Jasmin Bhasin's net worth will be $2 million. She has starred in a number of popular shows throughout the course of her career, making her one of the most well-known television actors. Jasmin Bhasin makes a monthly salary of almost 16 lakh rupees. Television serials and reality programs, where Jasmin Bhasin receives 70,000 rupees per episode, are her main sources of wealth.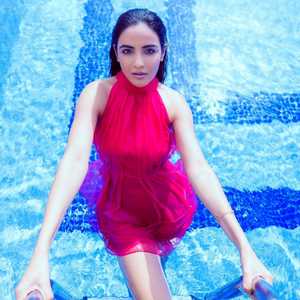 Additionally, she charges a premium fee for television advertising, sponsorships, and brand promotions, all of which contribute to her income. Because of her involvement in popular shows, her net worth grows every year. Jasmin Bhasin has an annual income of around 4 crore INR.

One of the most well-known actresses in the television business, Jasmin Bhasin leads an opulent existence. In Mumbai, Maharashtra, India, Jasmin Bhasin, and her family reside in a gorgeous property. This apartment is located in one of Mumbai's most coveted neighborhoods, Ganga Bhavan. Jasmin has also made investments in the nation's real estate, aside from that.

Jasmin Bhasin adores getting brand-new vehicles, and she is the proud owner of a number of spectacular vehicles. She purchased her luxurious BMW 3 Series for about 43 lakh rupees. The second vehicle she has is an Audi Q7, the most popular vehicle in India and one that costs 70 lakhs. Jasmin Bhasin also has a 'Honda City,' the final vehicle in her garage, which she paid $20,000 for.

One of the most well-liked stars in the nation is the actress Jasmin Bhasin. Dabur Gulabari, Himalaya, Pepsi, Chennai Diamonds, Colgate, Odonil, White Ex Detergents, McDonald's, and Pepsi are a few of the companies that Jasmin supports.

Jasmin Bhasin's Awards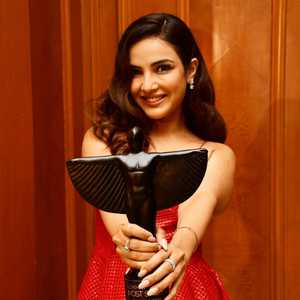 Golden Petal Award for Performance with Power - Dil Se Dil Tak 2017
Zee Rishtey Award for Favorite Nayi Jodi for the year- Fire and Ice (2015)
Award for Favorite Maa-Beti from Zee Rishtey - Fire and Ice (2015)
20 Interesting Facts about Jasmin Bhasin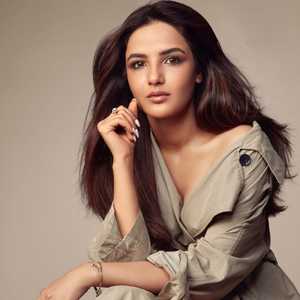 Even though I'm from Kota, Rajasthan, people often mistake Jasmin Bhasin for being from Delhi.
Jasmin Bhasin has a huge appetite and enjoys eating junk food. I have the good fortune of having a low tendency to gain weight.
Jasmin Bhasin cherishes animals. Mia is a female pet dog I own.
Although Jasmin Bhasin appears to be frank and forthright, Jasmin Bhasin is actually quite sensitive.
Jasmin Bhasin always wanted to work in theater. Jasmin Bhasin has been actively interested in athletics, drama, dance, and other hobbies since I was a little child.
After graduating, she worked as a marketing intern for American Express. She later completed a hospitality internship, and while she was working as an intern, she received an invitation to participate in a modelling project.
She has served as a model for a number of print and television commercials.
While serving as a model for a jewellery ad, she was noticed by a Tamil director. In 2011, he offered her a part in the Tamil movie "Vaanam."
She has contributed to several South Indian movies, including "Ladies & Gentlemen," "Veta," and "Karodpathi" (2014). (2015).
Dil Se Dil Tak (2017), Dil Toh Happy Hai Ji (2019), and Naagin: Bhagya Ka Zehreela Khel are a few of her well-known Hindi TV series (2019).
She has made appearances in a number of TV reality programmes, such as "Fear Factor: Khatron Ke Khiladi 9" (2019), "Khatra Khatra Khatra" (2019), "Fear Factor: Khatron Ke Khiladi- Made in India" (2020), and "Bigg Boss 14." (2020).
She hasn't undergone any formal acting instruction.
In 2016, she had an accident on her way home from the set of one of her TV shows. In an interview, she discussed the incident and confirmed that a fast bike had seriously damaged her new automobile. We were fortunate that no one was wounded while my driver was operating the vehicle, and only my automobile sustained severe damage.
She received two "Gold Awards" in 2016 for her TV show "Tashan-E-Ishq."
In a conversation about her early years, she mentioned that her maternal grandparents lived in the area. Raja Park is where I was raised. In Bapu Bazaar, my grandmother has a store. After my final examinations each year, my mother would send me to my grandparents' house in Jaipur for the summer. There, we would visit nana ji's shop and I would wander the market while clutching his finger and wearing those adorable Jaipuri lehengas.
She has two dogs as pets, Mia and Rambo, and she loves dogs very much.
Jasmin enjoys participating in adventure sports and is an adventure junkie.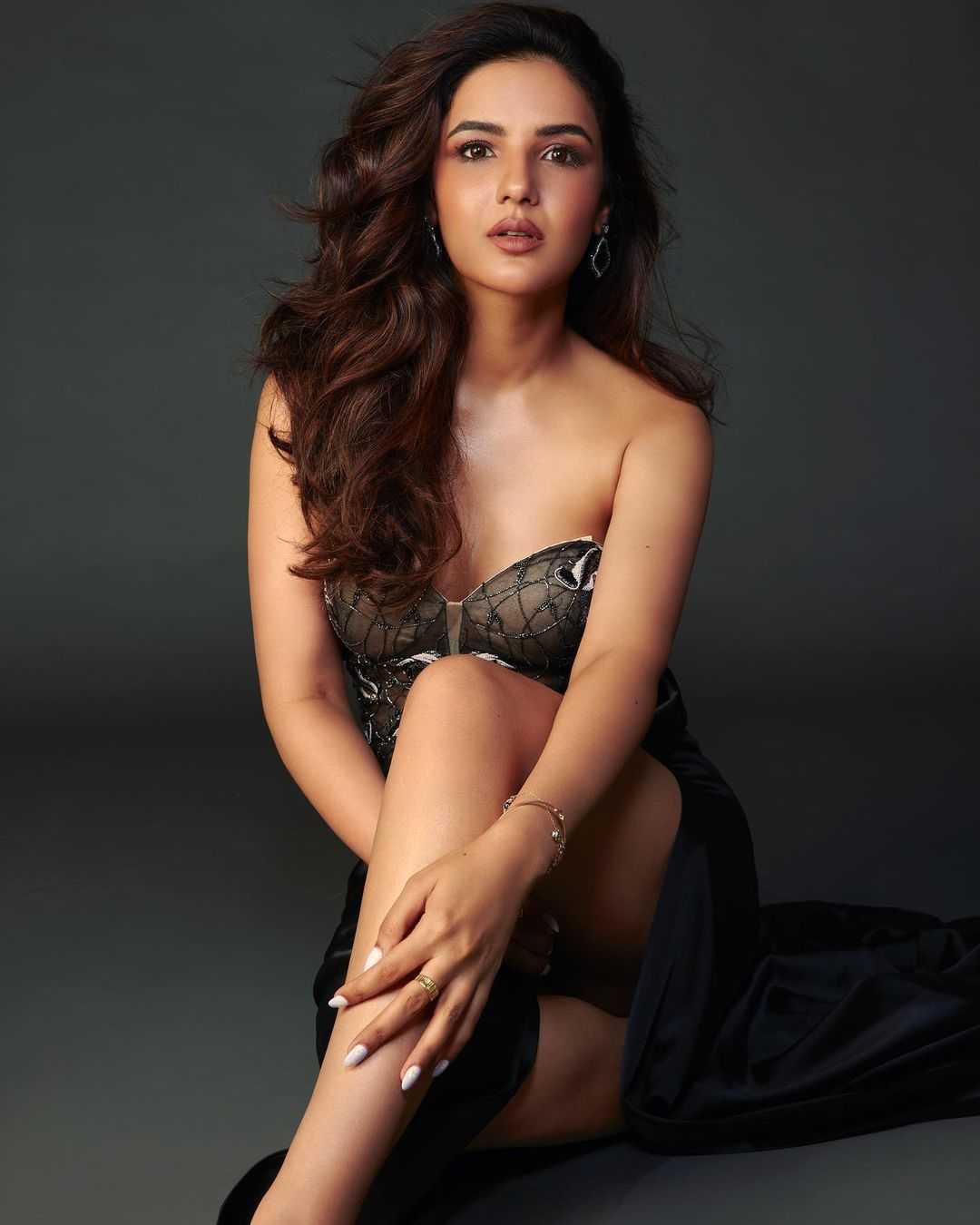 Jasmin Bhasin enjoys cooking, but I can only make food for the individuals I care about the most.
Jasmin Bhasin said Sleeping is my favorite pastime. Anywhere, at any time, I can fall asleep.
Jasmin Bhasin said I have severe hygiene issues. In fact, if I had to shake hands with someone, I would look at their hands first!
Jasmin Bhasin said I used to detest taking public transportation as a kid. My father made sure that we always traveled in our car as a result.
Jasmin Bhasin's Profile Summary
Social Media
Frequently Asked Questions